The first Thursday without a Big Bang Theory for the summer got us feeling down, so we tracked down a custom artist whose work caught our attention to ask him about his Big Bang Theory related custom project he's recently completed. Straight from Ireland, here's "themodelmaker"…

MC: What got you into art?
themodelmaker: I think it started with a fascination with comic books and animation from early age. I always wanted to draw my own comic book, but my skills were not at that level yet. However, they were good enough to pass the drawing exams for architecture, where I was still influenced by art, but with emphasize on buildings. After a few years working as architect, I got into painting figures and sculpting in my free time. That way I can put my hands on projects and shape it as I want without waiting for open-minded investor with cash.

MC: Very cool. What's your artistic background, training/education?
TMM: I studied architecture in Wroclaw in Poland. Apart from few obligatory drawing, painting, and sculpting courses; most of my skills are self-taught. Making custom toys is a great way to improve in the areas I like.

MC: How long have you been creating custom Vinyls?
TMM: I am fresh in this scene, it will be exactly year and the half. Before that I played with resin, I made few buildings from scratch, sculpted little figurines, and engagement ring boxes based on Disney characters.

MC: How long have you worked with the Disney Vinylmation specifically?
TMM: I only made 2 customs on vinylmations to this moment and there will be more. First one was Walt Disney's portrait few months ago.

MC: How many other custom pieces have you made?
TMM: I've made about 30 customs on vinyl platforms, plus few more made from scratch.

MC: What's your favorite piece you've made?
TMM: Einstein munny.

MC: Do you collect the Vinylmation created by Disney artists?
TMM: No I don't. I can't buy it here in Ireland, but even if I did I would probably repaint them because I am more interested in making things than buying stuff. If I will start collecting, I will limit it to one that are unique and handmade by other customizers, and not the mass printed designs.

MC: What is your favorite Disney Vinylmation design?
TMM: My favourite design is blank. It saves lot of time on cleaning the paint, it leads to some action and creativity on consumers end and it is the reason why I am interested in this toy, but if ever got the Trade City USA from commemorative events 2010 series, I would keep him as he is.

MC: How did you come up with the idea of the Sheldon piece?
TMM: I watch at least one episode a day of the The Big Bang Theory on DVD. It always makes me laugh, even if I watch the same episode for third time. It is my favorite series ever and I wanted to show it somehow. I only realized they will make a good series of customs, when I put vinylmation next to the dunnys. His shape, hands, head and smile worked for me only this way, plus he is taller and completes the set well.

MC: Can you describe this figure? The inspiration. What detail went into it?
TMM: In one episode he came from Disneyworld with his Mickey ears on, that probably left the first mark in my brain, but I didn't do anything more about it then. Later, I decided that I want to practice portrait painting and looked for the subject. I want my customs to show the things I like, so Big Bang was a must. I painted Sheldon and was happy with the results. Then I painted Wolowitz and was even happier, so I decided to finish the whole cast. Sheldon was quick, just two days. With this series I wanted to limit myself to painting only. That is why I didn't add any noses or change anything in original figure. I only filled with filler few lines on vinylmation's head and line of trousers and removed Mickeys buttons.
MC: I really like the Lantern What is your favourite aspect of it?
TMM: That I didn't need to sculpt and sand much this time.

MC: What was the hardest part in creating this figure?
TMM: The hardest part was to keep the likeness with the character/actor. It is challenging enough to achieve it on flat surface, a bit more complicated when the figure itself dictates position of nose or mouth.

MC: I like the whole Big Bang theory crew, and the show. What did you find so fascinating about both that made you want to put it into vinyl form?
TMM: Their passions, lifestyle, and strong fascination with subjects remind me my own life and friends. Of course I am not as smart or as socially awkward as they are :)

MC: In your words where can people go to find out more about your pieces and see your work?
TMM: I post all my works on my blog: themodelmaker.net, on a deviant art gallery and recently on flicker. I keep updating about new finished projects on my twitter and facebook page.

MC: I'd like to thank you for joining us, and please keep up the great vinyl work! Your pieces are extraordinary and the faces are some of the best ones I've ever seen on a custom!

All photos from themodelmaker.net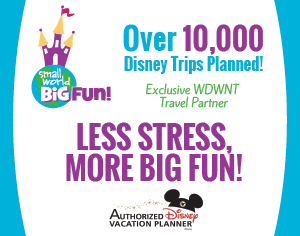 I don't know about you, but there are times when planning a Disney vacation can be overwhelming! There are so many options, where to stay, when to go, is this the best price. So, I want to introduce you all to Cindy Minor and the team at Small World Big Fun. They will help you plan your Disney vacation for FREE. Contact them today!