While many criticized Frozen after the initial release of the first trailer the film is quickly gaining praise from Disney, fans and critics alike with recent pre-screenings of the movie. Disney's Frozen hasn't even hit theaters yet and it has already been dubbed, "Disney Animation's best feature since The Lion King."  The question is will Frozen hold up to all the hype when it hits theaters nationwide on November 27th?
The movie, based off the Hans Christian Anderson tale Snow Queen, starts off in the quite town of Arendelle where we meet Disney's TWO newest princesses, Elsa voiced by Idina Menzel and Anna voiced by Kristen Bell. Elsa is gifted with the power to control ice and sky, a gift that makes the film one to watch in 3-D. The snow and ice form into incredible shapes, sculptures and even a lovable snowman. The added depth of 3D makes all of Elsa's creations a stunning sight to behold. Anna on the other hand is almost the complete opposite of her sister, care-free and a bit clumsy. After an childhood accident that nearly kills Anna, Elsa shuts herself away from everyone out of guilt.
The movie then flash forwards to years later when the King and Queen both die leaving Elsa to be crowned the next Queen of Arendelle. The coronation ceremony is where the storyline really starts to pick up, the castle doors are open again and suitors come to vie for the hand of Elsa and Anna. While Elsa tries to hide the powers she has been keeping a secret since childhood, Anna meets  Prince Hans voiced by Santino Fontana, the love of her life, and promptly gets engaged, after a musical number of course. The quick engagement does not go over well and the two sisters have a fight causing Elsa to reveal her powers and put the the town of Arendelle in a permanent state of winter. In horror of what she has done, Elsa runs away from the kingdom to the show stealing power ballad, "Let it Go." From there the adventure begins as Anna sets off to find her sister and bring summer back.
Frozen is filled with catchy musical numbers that help move along the storyline and even provide a great deal of comic relief. However, no one provides comic relief and steals the show quite like Olaf, the lovable snowman of Elsa's imagination. Voiced by Josh Gad, Olaf wins over the hearts of viewers with his big heart and innocence. Olaf is a snowman who dreams of finally enjoying the warm sunshine as told in his comedic song, "In Summer," —  "Winter's a good time to stay in and cuddle
But put me in summer and I'll be a — happy snowman!"
If the movie isn't enough to convince you, the Oscar destined short film Get a Horse preceding the film is stunning enough to make the ticket worth it! The short features none other than Mickey Mouse and is voiced by his creator, Walt Disney. I don't want to say too much but the short is probably Disney's best to date and absolutely has to be viewed in 3D.
There are a flurry of reasons to go see Frozen so be sure to head to the theaters when it opens November 27th!
*Tip: Stay through the end of the credits there will be a Marshmallow surprise for you!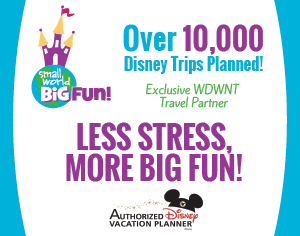 I don't know about you, but there are times when planning a Disney vacation can be overwhelming! There are so many options, where to stay, when to go, is this the best price. So, I want to introduce you all to Cindy Minor and the team at Small World Big Fun. They will help you plan your Disney vacation for FREE. Contact them today!