Due to the outbreak of COVID-19 in China, Shanghai Disney Resort has been closed since late January. However, the Shanghai Disneyland Hotel, Disneytown, and Wishing Star Park resumed limited operations on March 9, with health protocols in place to keep guests safe and prevent the further spread of the virus. Now, various sources are pointing at a mid-May reopening for Shanghai Disneyland park.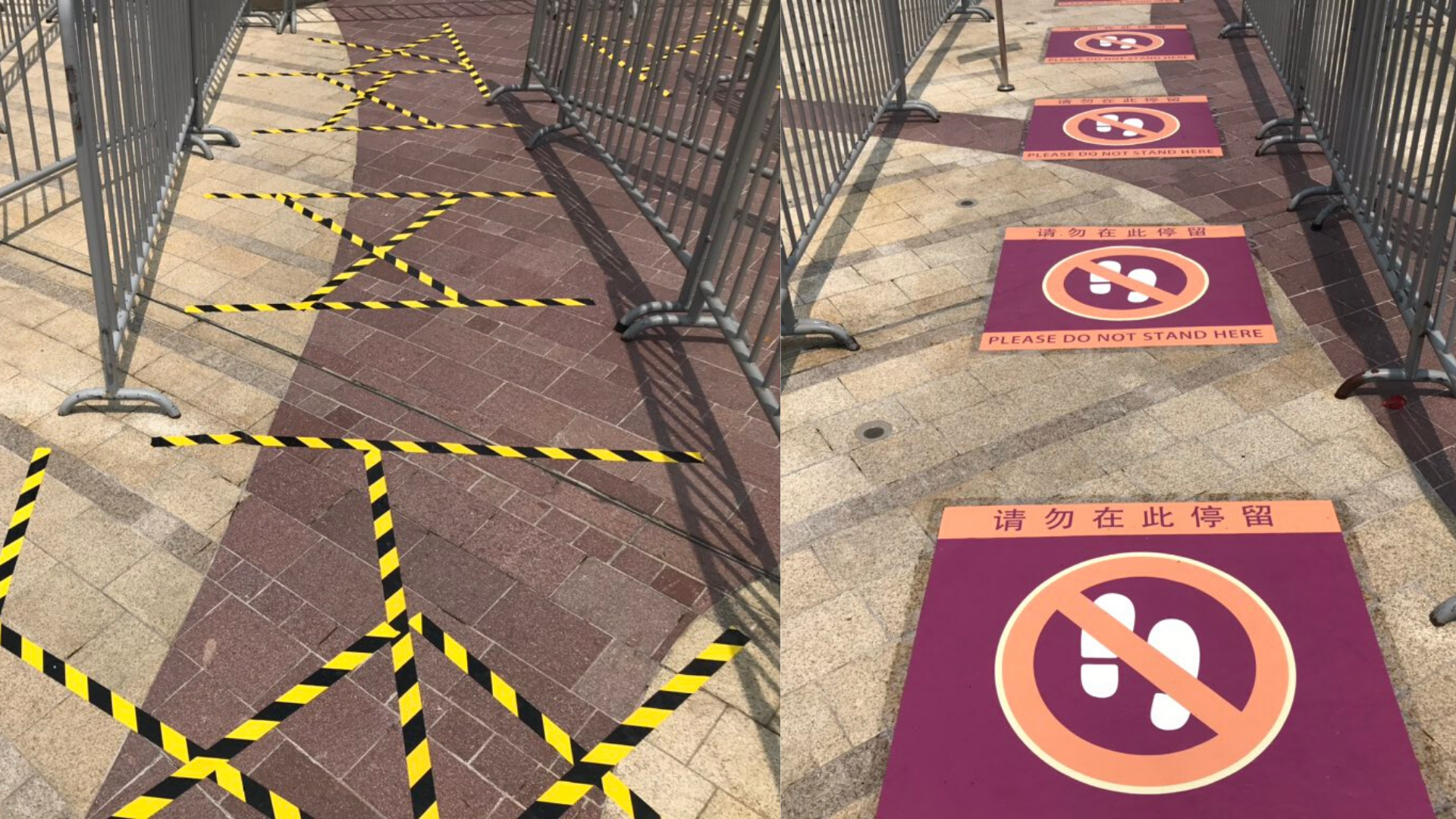 Over the span of the last few weeks, we've seen various forms of testing going on at the resort, from the return of character dining, to new seating guidelines at shows and theaters, plus newly-installed temporary queues with floor markings to establish social distancing. Shanghai Disneyland is also where we've seen the expanded use of Health QR and temperature checks; with only those showing normal temperatures and a green QR code allowed in. With these protocols in place, the resort is reportedly aiming for a mid-May reopening.
BREAKING:chinese social media Sina reported that #ShanghaiDisneyland #SHDL #上海ディズニーランド will reopen in the middle May,just after Labor Day holiday. will it be the 1st park to make history? #Disney #Disneypark #Disneyland pic.twitter.com/frs9ZoTlWh

— DONGDONG (@gourmetdyy) May 5, 2020
Given the current state of slow phased reopenings across the U.S., and closure extensions issued for Tokyo and Paris, Shanghai Disneyland could be the very first Disney Park to reopen in the wake of the COVID-19 pandemic.
https://twitter.com/CN_wire/status/1257520211047198726?s=20
With regards to reopening guidelines, another source indicates that visitors will need to make "prior appointments" in order for the resort to limit and control the number of guests in the park. No further details are available at this time regarding how the booking process would work.
Shanghai Disneyland's reopening is generally seen as a test of sorts for the other Disney Parks to follow, and it's likely that we'll see similar social distancing measures to enter the parks and within attractions, restaurants, and shows once parks reopen.
No official reopening date has been released for Shanghai Disneyland, but with schools set to reopen across Shanghai from April 27 through May 11, an official date is likely to be released soon if not during the Q2 earnings call taking place on May 5.