Disney has announced that the Disney College Program, which was suspended in March of 2020 alongside park closures due to COVID-19, is returning. Below is Disney's communication on how the program will be resumed:
Along with much of the world, we're encouraged by the progress made possible by rising vaccination rates and recently revised guidance around health and safety measures. And while we're seeing some additional positive signs, we still have a ways to go to a full recovery. This summer we are opening more Disney hotels, sports and convention groups are returning and we are reintroducing some of our guest-favorite offerings.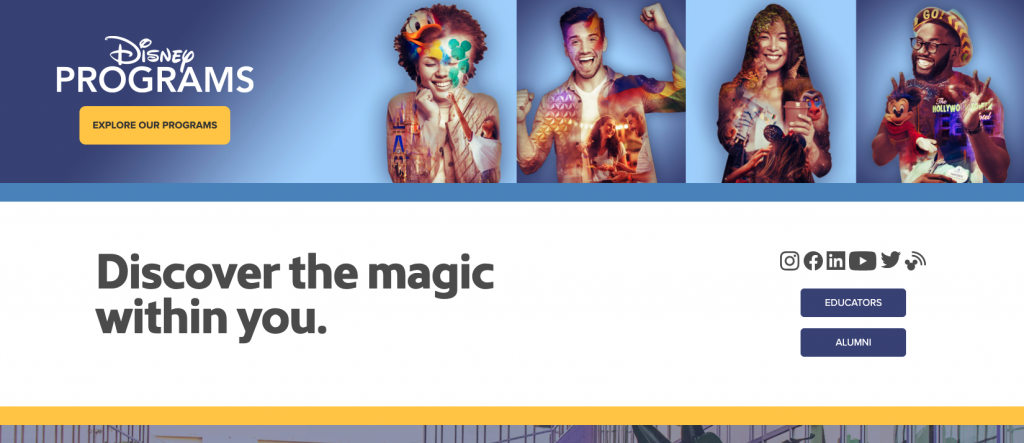 As our industry and community continue to bounce back, we have welcomed back thousands of cast members to work and have also restarted our recruitment efforts amid a tight labor market at Walt Disney World. Both of these measures are important indicators toward fully reopening our businesses and getting more people back to work.
Right now, we are also ready to welcome back students and are excited to announce the relaunch of the Disney College Program this June. We are inviting participants whose program ended early or was suspended in 2020 to reapply and join us. Today, May 3, these participants will receive exclusive communication via email about this exciting opportunity.
The Disney College Program has always been a source of optimism and pride for our company with participants who each bring new ideas, talents, and perspectives to the table. While that won't change, we are evolving our Disney Programs to reflect the new world around us.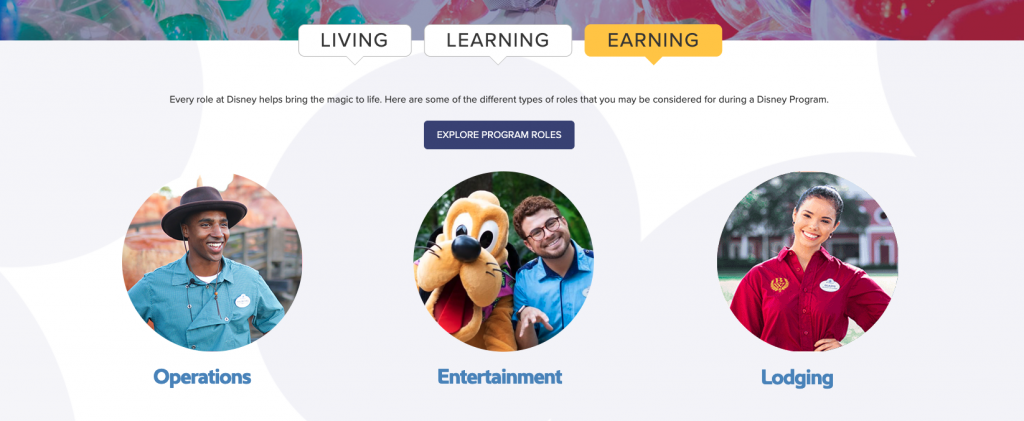 Applying to the Disney College Program will be even easier with a simplified application process, a concierge team of recruiters you can engage with on social media, and year-long arrival dates. We have temporarily modified some of our eligibility requirements so that many of you can still apply, even if you've already graduated. We're also developing new ways for participants to shape their future careers, exploring a variety of roles and connecting with Disney professionals as they make magic.
We have also been thinking of other college and university students who may be eagerly awaiting their own Disney experience. Right now, we're focused on bringing the Disney College Program back to Walt Disney World Resort and will have more to share about Disney International Programs, Disney Culinary Program, and those at Disneyland® Resort later. The good news is that there is much to come in the future of the program, and we can't wait to share more information with you when that time comes. Keep an eye out here on the blog, follow us on social media, or opt-in for email updates to stay in the know.
Disney has also added some details about the new Flamingo Crossings Village complex, which opened to Cast Members this past December:
We want you to know that we're relaunching the Program in a thoughtful and responsible way, with the safety of our participants and our working cast always at the forefront of our planning, particularly as we consider a new approach to housing at the new, state-of-the-art Flamingo Crossings Village complex. Those who return to a program this summer will be the first participants to call this beautiful new community home.
Similar to what we've done to help reduce risk in our theme parks and resorts, we are also putting in place a combination of measures for our participants. Participants will receive pre-arrival communication regarding our enhanced safety measures, including updates that promote physical distancing, required face coverings in all common areas, and a new contactless, curbside move-in experience. Like many colleges and universities, we're also modifying the occupancy of our units, giving fully vaccinated participants the opportunity to live with other fully vaccinated participants.
This incredible, state-of-the-art complex will surely dazzle and delight participants, adding to the holistic Disney Programs experience.  The apartment complex offers a variety of amenities, including a resort-style pool, study areas, and fitness facilities.
A previous Disney College Program residence, the Vista Way Apartment Complex, was put up for sale by Disney last month.
Stay tuned to WDWNT.com for continuing updates on the return of the Disney College Program.