This post may contain affiliate links; please read the disclosure for more information.
Crew's Cup Lounge in Disney's Yacht Club Resort, Disney's Yacht Club Resort, Walt Disney World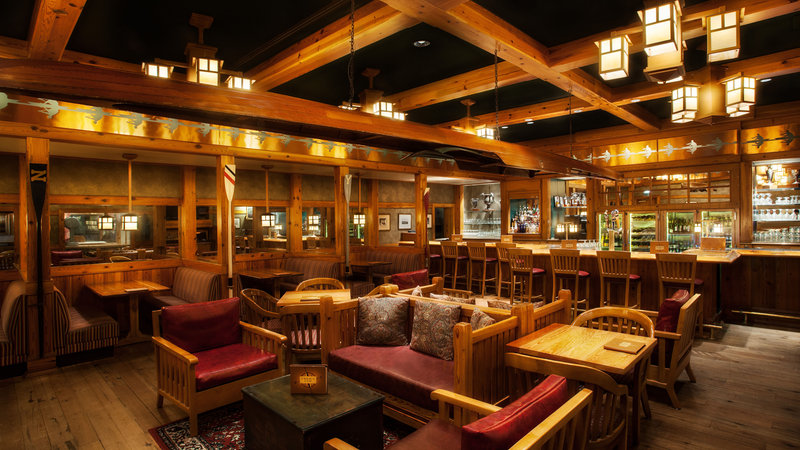 Details, tips, and information for Crew's Cup Lounge
Today's Hours
4:30PM - 11:30PM
Race into port for a seafaring feast—including crab cakes, clam chowder and lobster rolls, along with sandwiches, steak and pasta. Or, quench your thirst with draft beer or specialty cocktails like the Eco-tini and tropical ginger lemonade.

Cuisine:
American
WDWNT Reviews
Coming soon!
Menus for Crew's Cup Lounge
Late Night Dining
Experience: Lounges
Price level: $$ ($15 to $34.99 per adult)
Appetizers (available 10:00 p.m. – 11:30 p.m.)
Yachtsman Soup of the Day – $9.00
Crisp Romaine Salad – $9.00
Shaved Parmesan, Caesar Dressing, and Focaccia Crouton. Add Grilled Chicken 6.00 or Chilled Jumbo Shrimp 8.00
Pancetta Deviled Eggs – $8.00
Pimento Cheese, Pickled Pancetta, Candied Jalapeño, and Parmesan Crisp
Charcuterie and Cheese Board – $19.00
House-made Charcuterie and Artisanal Cheese
Baked Cheese Dip – $13.00
Manchego and Gouda, House Chorizo, Peppers, Artichoke Hearts, and Pretzel Bread
Jumbo Shrimp Cocktail – $19.00
Old Bay-poached and House-made Cocktail Sauce
Beverages
Jameson Irish Whiskey Sour –
Jameson Irish Whiskey, Cointreau, Agave Nectar, and fresh Lemon Juice
Tropical Infusion Cocktail –
SKYY Infusions Dragon Fruit Vodka, Strawberry Purèe, Pineapple Juice, Coconut, and fresh Lime Juice
Blue "Glow-tini" –
SKYY Infusions Citrus Vodka, Peach Schnapps, Blue Curaçao, and Pineapple Juice with a Sugared Rim and a souvenir Glow Cube
Truffle Olive Martini –
Double Cross Vodka and Lillet Blanc Dry Vermouth garnished with Gourmet Truffle Olives
Strawberry Julep –
Maker's Mark Bourbon, Muddled Strawberry, Mint, fresh Lemon Juice, and Agave Nectar
Tennessee Honey –
Jack Daniel's Tennessee Honey, Agave Nectar, Freshly Squeezed Lemon Juice, and Sprite
Captain's Mai Tai –
Captain Morgan Original Spiced Rum, Amaretto, and Tropical Juices topped with a float of MYERS'S Original Dark Rum
Superfruit Margarita –
Tres Generaciones Organic Plata Tequila, VeeV Açaí Spirit, Pomegranate, and House-made Sweet-and-Sour topped with Lemon-Lime Foam
Sam Adams Beer Flight –
Draft Beer Selections –
Bottled Beer Selections –
Dinner
Experience: Lounges
Price level: $$ ($15 to $34.99 per adult)
Average entrée price: $26.00
Appetizers (served 5:00 p.m. – 10:00 p.m.)
Pancetta Deviled Eggs – $8.00
Pimento Cheese, Pickled Pancetta, Candied Jalapeño, and Parmesan Crisp
Crisp Romaine Salad – $9.00
Shaved Parmesan, Caesar Dressing, and Focaccia Crouton. Add Grilled Chicken 6.00 or Chilled Jumbo Shrimp 8.00
Charcuterie and Cheese Board – $19.00
House-made Charcuterie and Artisanal Cheese
Oysters Rockefeller – $19.00
Cottage Bacon and Creamed Spinach
Jumbo Shrimp Cocktail – $19.00
Old Bay-poached and House-made Cocktail Sauce
Baked Cheese Dip – $13.00
Manchego and Gouda, House Chorizo, Peppers, Artichoke Hearts, and Pretzel Bread
Yachtsman Signature Bread – $7.00
Sourdough, Pull-apart Onion Rolls, Roasted Garlic, and Butter
Yachtsman Soup of the Day – $9.00
Entrées
10-oz Roasted Prime Rib – $36.00
Mashed Potatoes, Horseradish Cream, Au Jus
Beef Tenderloin Tips – $24.00
Sautéed with Caramelized Onions and Mushrooms in a Red-Wine Peppercorn Sauce over Mashed Potatoes
The Crew Burger – $18.00
Cheddar Cheese, Bacon, Regatta Sauce, and Shoestring Onions on House-made Toasted Bun served with French Fries
Beverages
Jameson Irish Whiskey Sour –
Jameson Irish Whiskey, Cointreau, Agave Nectar, and fresh Lemon Juice
Tropical Infusion Cocktail –
SKYY Infusions Dragon Fruit Vodka, Strawberry Purèe, Pineapple Juice, Coconut, and fresh Lime Juice
Blue "Glow-tini" –
SKYY Infusions Citrus Vodka, Peach Schnapps, Blue Curaçao, and Pineapple Juice with a Sugared Rim and a souvenir Glow Cube
Truffle Olive Martini –
Double Cross Vodka and Lillet Blanc Dry Vermouth garnished with Gourmet Truffle Olives
Strawberry Julep –
Maker's Mark Bourbon, Muddled Strawberry, Mint, fresh Lemon Juice, and Agave Nectar
Tennessee Honey –
Jack Daniel's Tennessee Honey, Agave Nectar, Freshly Squeezed Lemon Juice, and Sprite
Captain's Mai Tai –
Captain Morgan Original Spiced Rum, Amaretto, and Tropical Juices topped with a float of MYERS'S Original Dark Rum
Superfruit Margarita –
Tres Generaciones Organic Plata Tequila, VeeV Açaí Spirit, Pomegranate, and House-made Sweet-and-Sour topped with Lemon-Lime Foam
Sam Adams Beer Flight –
Draft Beer Selections –
Bottled Beer Selections –
Related