This post may contain affiliate links; please read the disclosure for more information.
Pop Art Pizza Delivery in Disney's Pop Century Resort, Disney's Pop Century Resort, Walt Disney World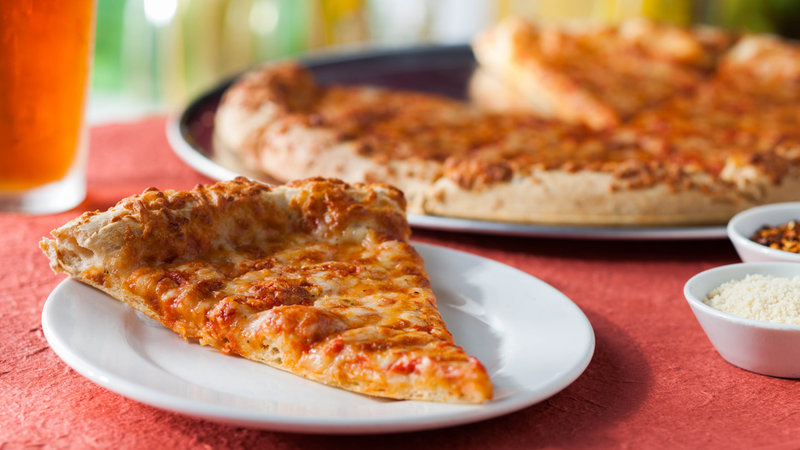 Details, tips, and information for Pop Art Pizza Delivery
Call in for an evening delivery and choose from pepperoni, cheese, veggie, and four-meat pizzas, 4:00 PM-12:00 AM.

Cuisine:
American

Details:
Disney Dining Plan Accepted
WDWNT Reviews
Coming soon!
Menu for Pop Art Pizza Delivery
[mks_tabs nav='horizontal']
[mks_tab_item title='Menu']
Experience: Casual Dining
Price level: $ ($14.99 and under per adult)
Average entrée price: $10.95
Family-sized Pizzas
Gourmet Four-Cheese – $15.99
A 15″ Hearty-crust Pizza with a zesty Tomato Sauce and topped with our custom Four-Cheese blend
Pepperoni Indulgence – $15.99
Our Gourmet Four-Cheese Pizza covered with ½ lb of Pepperoni Slices
Mighty Meat – $17.99
Our Gourmet Four-Cheese Pizza loaded with Pepperoni, Ham, Pork Sausage, and Ground Beef
Simply Supreme – $17.99
Our Gourmet Four-Cheese Pizza loaded with Pepperoni, Onion, Black Olives, Tomatoes, Green Peppers, and Mushrooms
Add Additional Toppings – $1.00
Starters
Half-Dozen Bread Sticks – $5.99
with Marinara Sauce
Garden or Caesar Salad – $4.99
with choice of Dressing
Breaded Chicken Breast Bites – 8 pcs – $9.99
with Celery Sticks and choice of Teriyaki, Barbecue, or Buffalo Sauce
Breaded Chicken Breast Bites – 16 pcs – $15.99
with Celery Sticks and choice of Teriyaki, Barbecue, or Buffalo Sauce
Breaded Chicken Breast Bites – 24 pcs – $21.99
with Celery Sticks and choice of Teriyaki, Barbecue, or Buffalo Sauce
Chicken Wings (Bone-In) – 8 pcs – $9.99
with Celery Sticks
Chicken Wings (Bone-In) – 16 pcs – $15.99
with Celery Sticks
Chicken Wings (Bone-In) – 24 pcs – $21.99
with Celery Sticks
Entrées
Turkey Focaccia Sandwich – $10.49
Roast Turkey, Roasted Red Bell Peppers, Mozzarella Cheese, Shredded Lettuce, and Basil Aïoli with House-made Chips
Roasted Vegetable Sandwich – $9.99
Zucchini, Caramelized Red Onions, Mushrooms, Sun-dried Tomato, Avocado, Arugula, Provolone, and Tomato-Basil Pesto served chilled with House-made Chips
Fried Chicken – $12.29
served with Mashed Potatoes, Seasonal Vegetables, and Gravy
Pasta with Meatballs – $10.99
Pasta, Pork and Beef Meatballs with choice of Marinara or Alfredo Sauce served with a Bread Stick
Chicken Parmesan – $10.99
Fried Chicken baked with Marinara and Provolone served over Pasta with choice of Marinara or Alfredo Sauce and a Bread Stick
Sweets
Chocolate Cake – $4.29
Carrot Cake – $4.29
Cheesecake – $4.29
Plain or Tie Dye
Non-Alcoholic Beverages
Coca-Cola, Diet Coke, or Sprite (20 oz Bottle) –
DASANI Bottled Water 1.5-Liter Bottle –
Dasani Bottled Water 20-oz Bottle – $3.00
Adult Beverages
Yuengling and Corona Extra (16-oz) – $8.00
Blue Moon (16-oz) – $9.25
Cigar City Jai Alai IPA (12-oz) – $8.25
Bud Light (16-oz) – $7.25
Stella Artois (14-oz) – $9.50
Sierra Nevada Torpedo Extra IPA (16-oz) – $9.25
New Belgium Fat Tire (16-oz) – $9.25
Angry Orchard Crisp Apple Hard Cider (16-oz) – $8.50
Woodbridge by Robert Mondavi Pinot Grigio, Chardonnay, or Cabernet Sauvignon (187 mL) – $8.00
Parducci Chardonnay or Merlot – $14.00
[/mks_tab_item]
[/mks_tabs]
Related