This post may contain affiliate links; please read the disclosure for more information.
Martha's Vineyard in Disney's Beach Club Resort, Disney's Beach Club Resort, Walt Disney World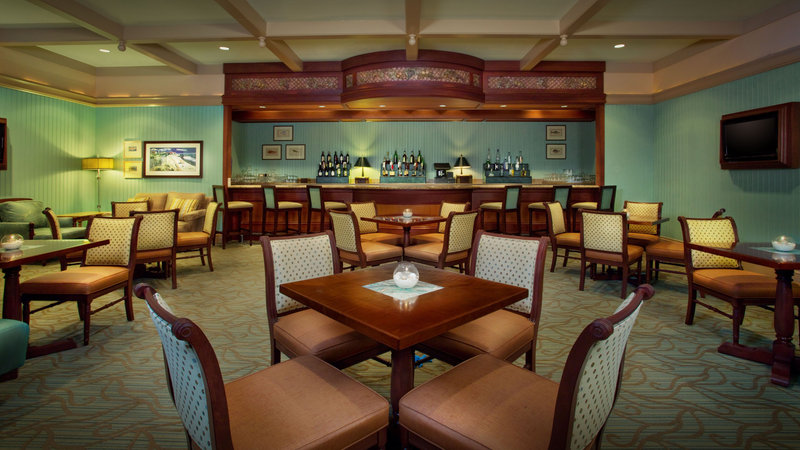 Details, tips, and information for Martha's Vineyard
Today's Hours
4:00PM - 12:00AM
Canoodle over a Cape Cod or any signature cocktail from the full bar menu at this mellow New England beach house-inspired lounge. Imported wines and draft beers, including Sam Adams Seasonal, enhance the mood. Appetizers are also available.

Cuisine:
American
WDWNT Reviews
Coming soon!
Menus for Martha's Vineyard
Late Night Dining
Experience: Lounges
Price level: $ ($14.99 and under per adult)
Wines
Michelle Brut, Columbia Valley – Per Glass – $8.00 / Per Bottle – $35.00
Paul Cheneau Lady of Spain Cuvée, Cava, Spain – Per Glass – $10.00 / Per Bottle – $45.00
Banfi Rosa Regale Brachetto d' Acqui, Piedmont – Per Glass – $12.00 / Per Bottle – $53.00
Dr. Loosen Dr. L Riesling, Mosel – Per Glass – $10.00 / Per Bottle – $45.00
Villa Rose Moscato d'Asti, Piedmont – Per Glass – $9.00 / Per Bottle – $39.00
Placido Pinot Grigrio, Veneto – Per Glass – $9.00 / Per Bottle – $39.00
Kim Crawford Sauvignon Blanc, Marlborough – Per Glass – $11.00 / Per Bottle – $49.00
Conundrum, California – Per Glass – $13.00 / Per Bottle – $57.00
Mer Soleil Silver Unoaked Chardonnay, Santa Lucia Highlands – Per Glass – $13.00 / Per Bottle – $57.00
William Hill Chardonnay, Central Coast – Per Glass – $9.00 / Per Bottle – $39.00
Kenwood Vineyards Yulupa White Zinfandel, California – Per Glass – $8.00 / Per Bottle – $35.00
MacMurray Ranch Pinot Noir, Russian River Valley – Per Glass – $12.00 / Per Bottle – $53.00
Canyon Road Merlot, California – Per Glass – $9.00 / Per Bottle – $39.00
Markham Merlot, Napa Valley – Per Glass – $11.00 / Per Bottle – $49.00
Don Miguel Gascón Malbec, Mendoza – Per Glass – $9.00 / Per Bottle – $39.00
Frog's Leap Zinfandel, Napa Valley – Per Glass – $14.00 / Per Bottle – $59.00
Black Pearl Oro Shiraz-Cabernet, Paarl – Per Glass – $9.00 / Per Bottle – $39.00
B.R. Cohn Silver Label Cabernet Sauvignon, North Coast – Per Glass – $11.00 / Per Bottle – $49.00
Simi Cabernet Sauvignon, Alexander Valley – Per Glass – $13.00 / Per Bottle – $57.00
Red Sangria – Per Glass – $9.00
Beso Del Sol Red Sangria made from a 100% natural marriage of Spanish Tempranillo grapes, orange, blood orange, and lemon juices, with a touch of natural cinnamon
White Sangria – Per Glass – $9.00
Beso Del Sol White Sangria made from a 100% natural blend of Airén White Spanish grapes, lemon, peach, and mango juices
Specialty Cocktails
Pimm's Punch –
Pimm's No. 1 Liqueur, Hendrick's, Odwalla Lemonade, and Wild Strawberry
Moscow Mule –
Russian Standard Vodka, fresh Lime Juice, and Agave Nectar topped with Ginger Beer
Rye Manhattan –
Bulleit Rye Small Batch American Whiskey, Carpano Antica Sweet Vermouth, and Angostura Bitters, garnished with Luxardo Gourment Maraschino Cherries
Smoked Turkey –
Wild Turkey 101 Bourbon, Red Stag Black Cherry Bourbon, Grenadine, and Odwalla Lemonade with a hint of Hickory Smoke, garnished with Luxardo Gourmet Maraschino Cherries
Sidecar Noir –
Fireball Cinnamon Whiskey, Cointreau Noir, Orange Juice, and fresh Lemon Juice
Fireball Cocktail –
Fireball Cinnamon Whisky and RumChata Cream Liqueur
Raspberry-Ginger Mojito –
Finlandia Raspberry Vodka, Ginger, Mint, Raspberry Purée, and fresh Lime Juice topped with Coconut Water
Agave Nectar Margarita –
Tres Generaciones Organic Plata Tequila, Agave Nectar, and fresh Lime Juice
Habanero Lime Margarita –
Patrón Silver Tequila, Habanero Lime, and House-made Sweet-and-Sour
Bacardi Mojito –
Bacardi Superior Rum, fresh Limes, Agave Nectar, and Min topped with Soda Water
Bahama Mama –
Parrot Bay Coconut Rum, Myers's Original Dark Rum, Bols Crème de Banana, and Tropical Juices
Piña CoLAVA –
Bacardi Black Razz Rum blended with Piña Colada Mix and Raspberry Purée
Captain's Mai Tai – $11.75
Captain Morgan Original Spiced Rum, Bols Amaretto and Tropical Juices topped with a float of Myers's Original Dark Rum
Ultimate Long Island Iced Tea – $11.50
Bacardi Superior Rum, Tito's Handmade Vodka, Hendrick's, Cointreau, and Sweet-and-Sour with a splash of Coca-Cola
Magical Star Cocktail – $12.00
X-Fusion Organic Mango and Passion Fruit Liqueur, Parrot Bay Coconut Rum, Pineapple Juice, and a souvenir Multicolored Glow Cube
Blue "Glow-tini" – $11.25
Skyy Infusions Citrus Vodka, Bols Peach Schnapps, Bols Blue Curaçao, and Pineapple Juice with a Sugared Rim and a souvenir Glow Cube
Banana-spiced Rum Martini –
Captain Morgan Original Spiced Rum, Bols Crème de Banana, and RumChata Cream Liqueur
Godiva Chocolate Martini –
Godiva Chocolate Liqueur, Stoli Vanil Vodka, Bols White Crème de Cacao, and Frangelico
Crafty Drafts
3 Daughters Brewery Blond Ale –
A unique flavor with just enough hops to balance out the sweetness of the malts. Refreshing and light with a bright golden hue
Harpoon UFO –
Brewed with orange peel and coriander, light, crisp, refreshing UFO White following in the tradition of spiced wheat beers that have been brewed in Belgium for well over 300 years
Lagunitas Pilsner –
Brewed with loads of imported Saaz hops and a bottom-fermenting yeast strain that leaves it light and crisp and easy to drink, yet it's full of real flavor and all the things you yearn for in a lager
Fat Tire –
Toasted caramel malts with a gentle sweetness and balanced addition of hops
Bold City Duke's Cold Nose Brown Ale –
Toasted caramel malts with a gentle sweetness and balanced addition of hops
Reef Donkey APA –
Dry-hopped American Pale Ale with a lemon-lime aroma with a citrus and slight tropical fruit flavor
Boulevard Unfiltered Wheat –
Boulevard Tank 7 Farmhouse Ale –
Lounge
Experience: Lounges
Price level: $ ($14.99 and under per adult)
Appetizers (Available 5:00pm-10:00pm)
Sautéed Mussels – $11.99
served with Chorizo and Tomatoes in a White Wine-Garlic Sauce
Salt and Pepper Calamari – $11.99
served with Tomato Jam
Buffalo-glazed Wings – $8.99
served with Celery Sticks and Blue Cheese Dip
Seafood Jalapeño Poppers – $8.00
served with Cilantro-Lime Aïoli
Small Bites (Available 5:00pm-10:00pm)
Artisan Cheese Plate – $12.99
Selection of Cheese and Seasonal Accompaniments
Loaded Tots – $9.00
Crispy Tater Tots with your choice of Sour Cream, Cheese, Green Onions, and Bacon or Chili, Cheese, and Green Onions
Badwich Pork Sliders – $10.00
Shredded Barbecue Pork, Spicy Sausage Link, and Coleslaw on Parker House Rolls served with House-fried Chips
New England Chowder – $6.99
Clam Chowder with Sweet Corn, Lump Crab, and fresh Cornbread
Wines
Michelle Brut, Columbia Valley – Per Glass – $8.00 / Per Bottle – $35.00
Paul Cheneau Lady of Spain Cuvée, Cava, Spain – Per Glass – $10.00 / Per Bottle – $45.00
Banfi Rosa Regale Brachetto d' Acqui, Piedmont – Per Glass – $12.00 / Per Bottle – $53.00
Dr. Loosen Dr. L Riesling, Mosel – Per Glass – $10.00 / Per Bottle – $45.00
Villa Rose Moscato d'Asti, Piedmont – Per Glass – $9.00 / Per Bottle – $39.00
Placido Pinot Grigrio, Veneto – Per Glass – $9.00 / Per Bottle – $39.00
Kim Crawford Sauvignon Blanc, Marlborough – Per Glass – $11.00 / Per Bottle – $49.00
Conundrum, California – Per Glass – $13.00 / Per Bottle – $57.00
Mer Soleil Silver Unoaked Chardonnay, Santa Lucia Highlands – Per Glass – $13.00 / Per Bottle – $57.00
William Hill Chardonnay, Central Coast – Per Glass – $9.00 / Per Bottle – $39.00
Kenwood Vineyards Yulupa White Zinfandel, California – Per Glass – $8.00 / Per Bottle – $35.00
MacMurray Ranch Pinot Noir, Russian River Valley – Per Glass – $12.00 / Per Bottle – $53.00
Canyon Road Merlot, California – Per Glass – $9.00 / Per Bottle – $39.00
Markham Merlot, Napa Valley – Per Glass – $11.00 / Per Bottle – $49.00
Don Miguel Gascón Malbec, Mendoza – Per Glass – $9.00 / Per Bottle – $39.00
Frog's Leap Zinfandel, Napa Valley – Per Glass – $14.00 / Per Bottle – $59.00
Black Pearl Oro Shiraz-Cabernet, Paarl – Per Glass – $9.00 / Per Bottle – $39.00
B.R. Cohn Silver Label Cabernet Sauvignon, North Coast – Per Glass – $11.00 / Per Bottle – $49.00
Simi Cabernet Sauvignon, Alexander Valley – Per Glass – $13.00 / Per Bottle – $57.00
Red Sangria – Per Glass – $9.00
Beso Del Sol Red Sangria made from a 100% natural marriage of Spanish Tempranillo grapes, orange, blood orange, and lemon juices, with a touch of natural cinnamon
White Sangria – Per Glass – $9.00
Beso Del Sol White Sangria made from a 100% natural blend of Airén White Spanish grapes, lemon, peach, and mango juices
Specialty Cocktails
Pimm's Punch –
Pimm's No. 1 Liqueur, Hendrick's, Odwalla Lemonade, and Wild Strawberry
Moscow Mule –
Russian Standard Vodka, fresh Lime Juice, and Agave Nectar topped with Ginger Beer
Rye Manhattan –
Bulleit Rye Small Batch American Whiskey, Carpano Antica Sweet Vermouth, and Angostura Bitters, garnished with Luxardo Gourment Maraschino Cherries
Smoked Turkey –
Wild Turkey 101 Bourbon, Red Stag Black Cherry Bourbon, Grenadine, and Odwalla Lemonade with a hint of Hickory Smoke, garnished with Luxardo Gourmet Maraschino Cherries
Sidecar Noir –
Fireball Cinnamon Whiskey, Cointreau Noir, Orange Juice, and fresh Lemon Juice
Fireball Cocktail –
Fireball Cinnamon Whisky and RumChata Cream Liqueur
Raspberry-Ginger Mojito –
Finlandia Raspberry Vodka, Ginger, Mint, Raspberry Purée, and fresh Lime Juice topped with Coconut Water
Agave Nectar Margarita –
Tres Generaciones Organic Plata Tequila, Agave Nectar, and fresh Lime Juice
Habanero Lime Margarita –
Patrón Silver Tequila, Habanero Lime, and House-made Sweet-and-Sour
Bacardi Mojito –
Bacardi Superior Rum, fresh Limes, Agave Nectar, and Min topped with Soda Water
Bahama Mama –
Parrot Bay Coconut Rum, Myers's Original Dark Rum, Bols Crème de Banana, and Tropical Juices
Piña CoLAVA –
Bacardi Black Razz Rum blended with Piña Colada Mix and Raspberry Purée
Captain's Mai Tai – $11.75
Captain Morgan Original Spiced Rum, Bols Amaretto and Tropical Juices topped with a float of Myers's Original Dark Rum
Ultimate Long Island Iced Tea – $11.50
Bacardi Superior Rum, Tito's Handmade Vodka, Hendrick's, Cointreau, and Sweet-and-Sour with a splash of Coca-Cola
Magical Star Cocktail – $12.00
X-Fusion Organic Mango and Passion Fruit Liqueur, Parrot Bay Coconut Rum, Pineapple Juice, and a souvenir Multicolored Glow Cube
Blue "Glow-tini" – $11.25
Skyy Infusions Citrus Vodka, Bols Peach Schnapps, Bols Blue Curaçao, and Pineapple Juice with a Sugared Rim and a souvenir Glow Cube
Banana-spiced Rum Martini –
Captain Morgan Original Spiced Rum, Bols Crème de Banana, and RumChata Cream Liqueur
Godiva Chocolate Martini –
Godiva Chocolate Liqueur, Stoli Vanil Vodka, Bols White Crème de Cacao, and Frangelico
Crafty Drafts
3 Daughters Brewery Blond Ale –
A unique flavor with just enough hops to balance out the sweetness of the malts. Refreshing and light with a bright golden hue
Harpoon UFO –
Brewed with orange peel and coriander, light, crisp, refreshing UFO White following in the tradition of spiced wheat beers that have been brewed in Belgium for well over 300 years
Lagunitas Pilsner –
Brewed with loads of imported Saaz hops and a bottom-fermenting yeast strain that leaves it light and crisp and easy to drink, yet it's full of real flavor and all the things you yearn for in a lager
Fat Tire –
Toasted caramel malts with a gentle sweetness and balanced addition of hops
Bold City Duke's Cold Nose Brown Ale –
Toasted caramel malts with a gentle sweetness and balanced addition of hops
Reef Donkey APA –
Dry-hopped American Pale Ale with a lemon-lime aroma with a citrus and slight tropical fruit flavor
Boulevard Unfiltered Wheat –
Boulevard Tank 7 Farmhouse Ale –
Related