Today, we took a look at some of the various construction projects ongoing at EPCOT's Future World.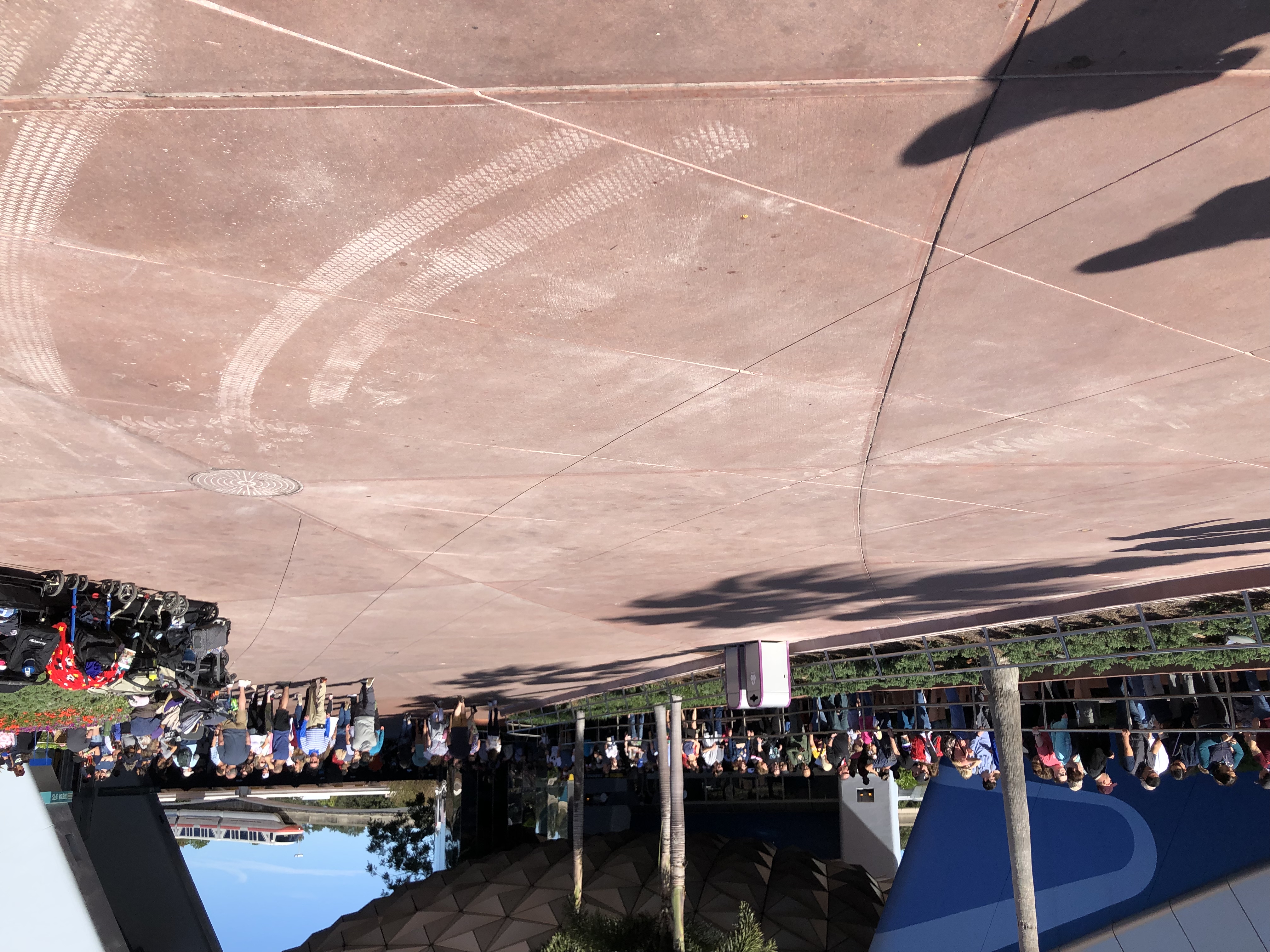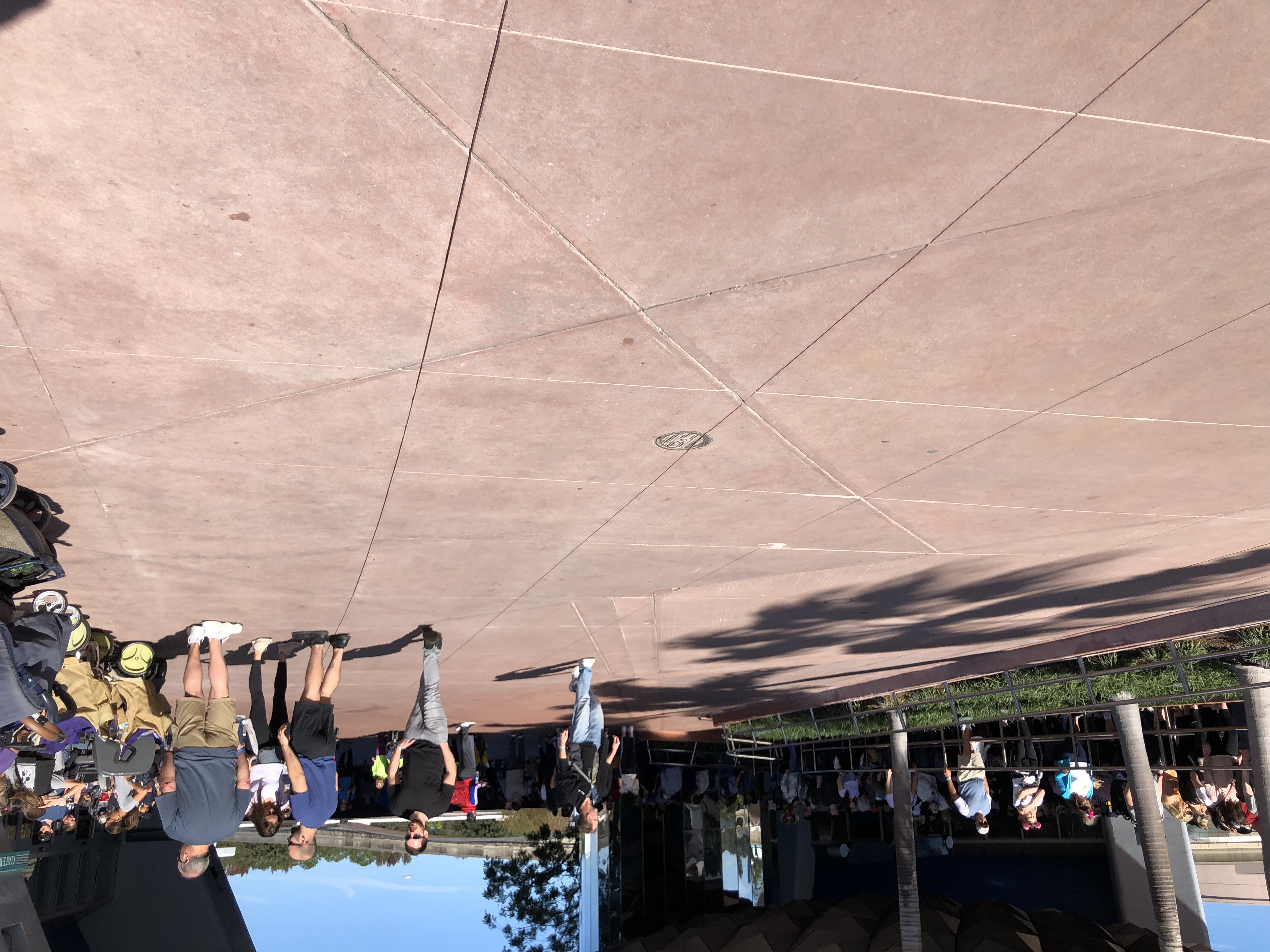 Guests walking through the east side of the breezeway under Spaceship Earth will notice the telltale signs of future repaving. Countless score marks are now visible throughout the majority of the walkway here between Guest Services and Gateway Gifts. No doubt this could be the next section of sidewalk to be removed and repaved as part of the ongoing overhaul of EPCOT's arrival experience.
From above, we can see work continues on the entrance bypass pathway what will take guests around the planed construction and repaving work.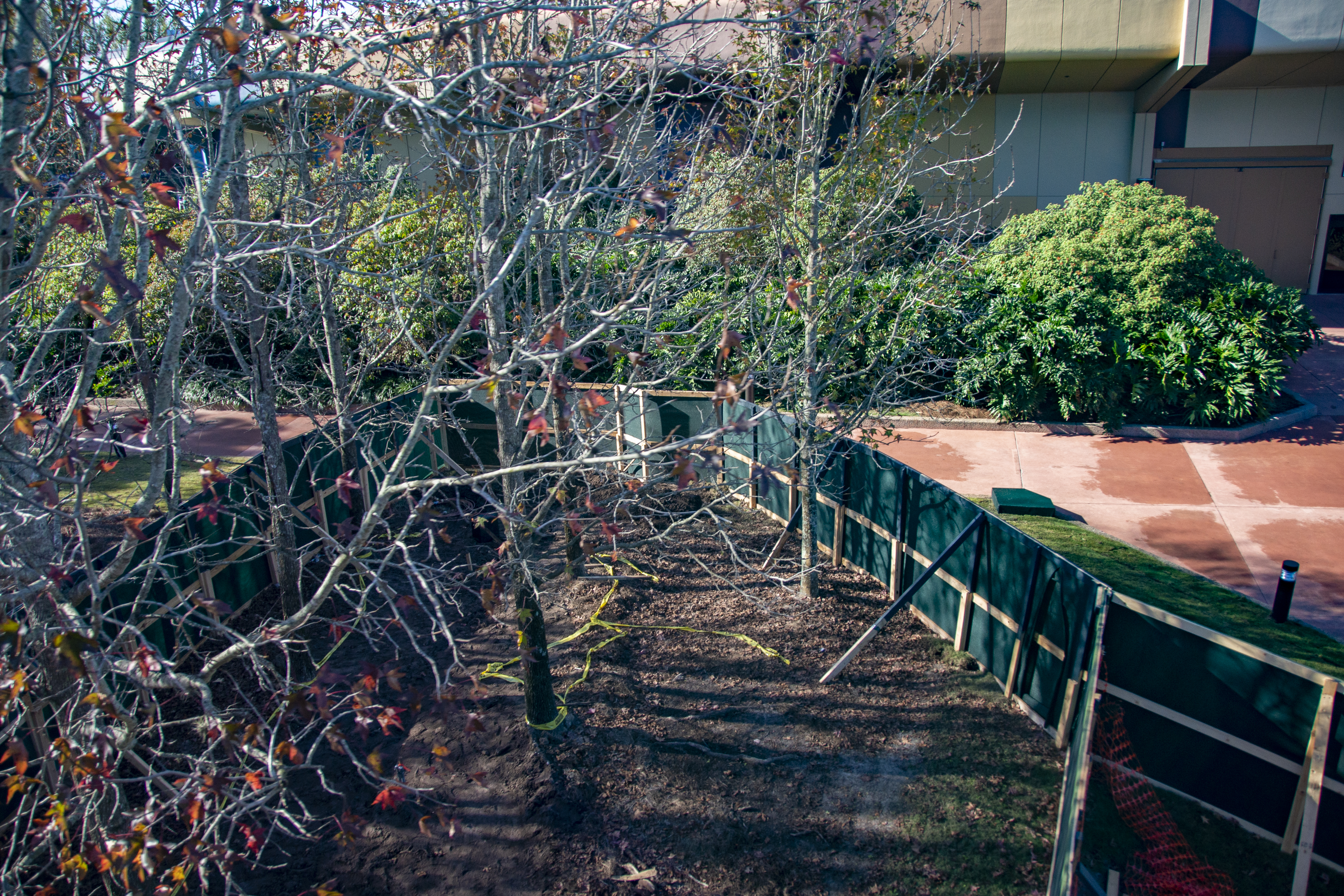 Behind the temporary Mouse Gear location, we can see work on landscaping has begun around the maple trees on this berm.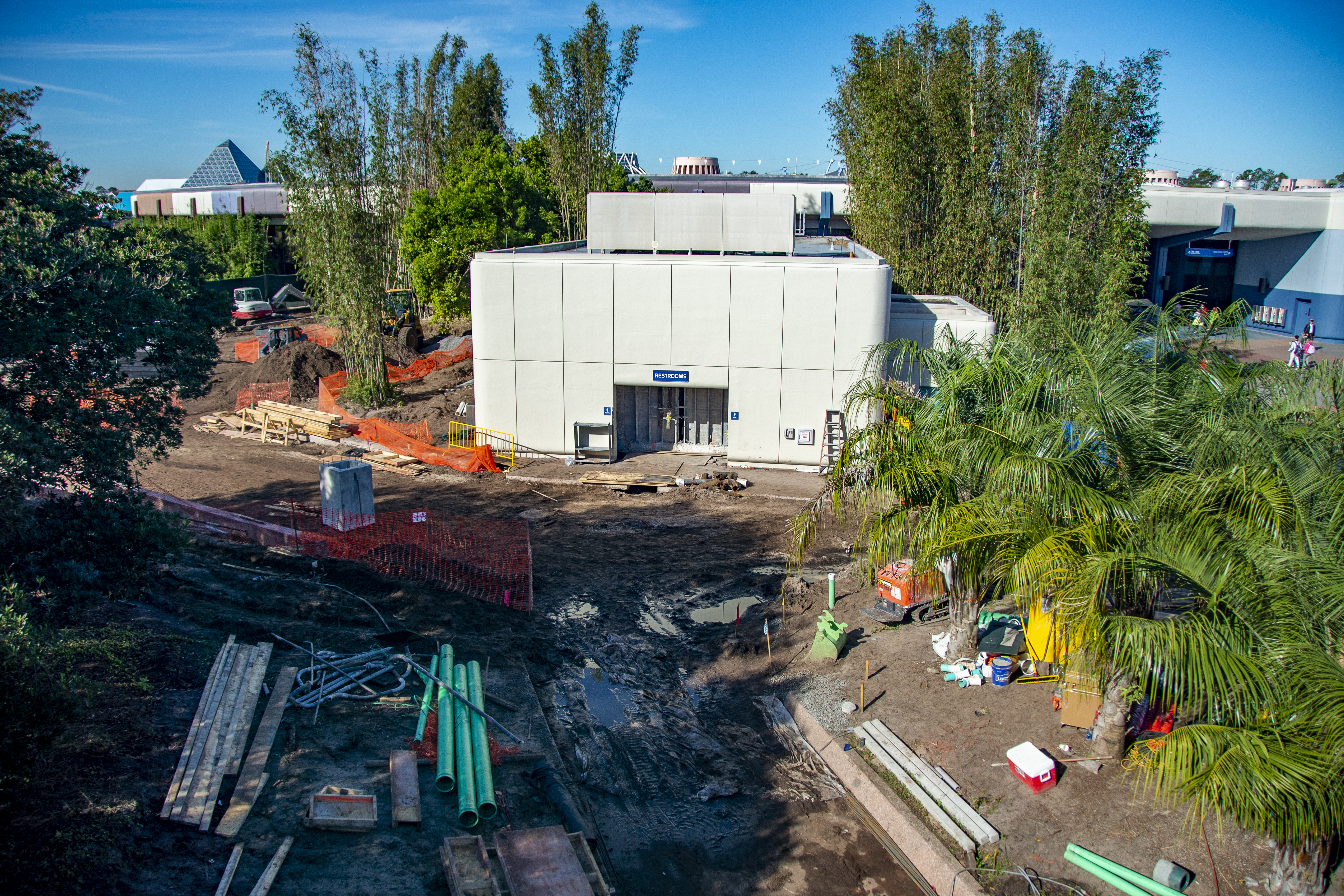 Work on the restrooms continues to crawl along, with little progress visible since our last visit to the site.
Similarly, not much has happened over at the Guardians of the Galaxy: Cosmic Rewind site since we last saw roofing materials being brought in.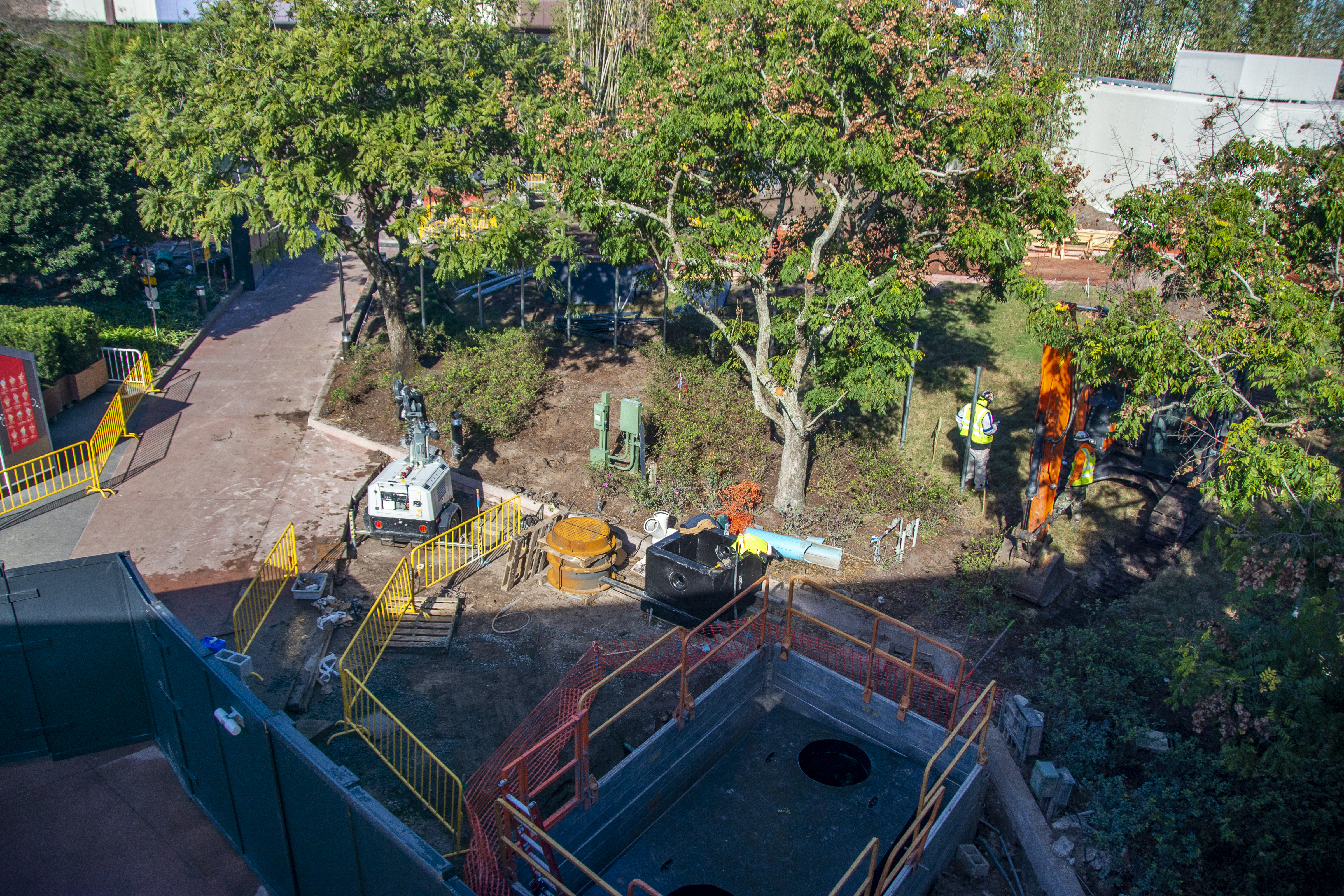 Outside of Test Track, the walkway that used to take guests to the rear entrance of Mouse Gear is now completely walled off as work continues behind this area.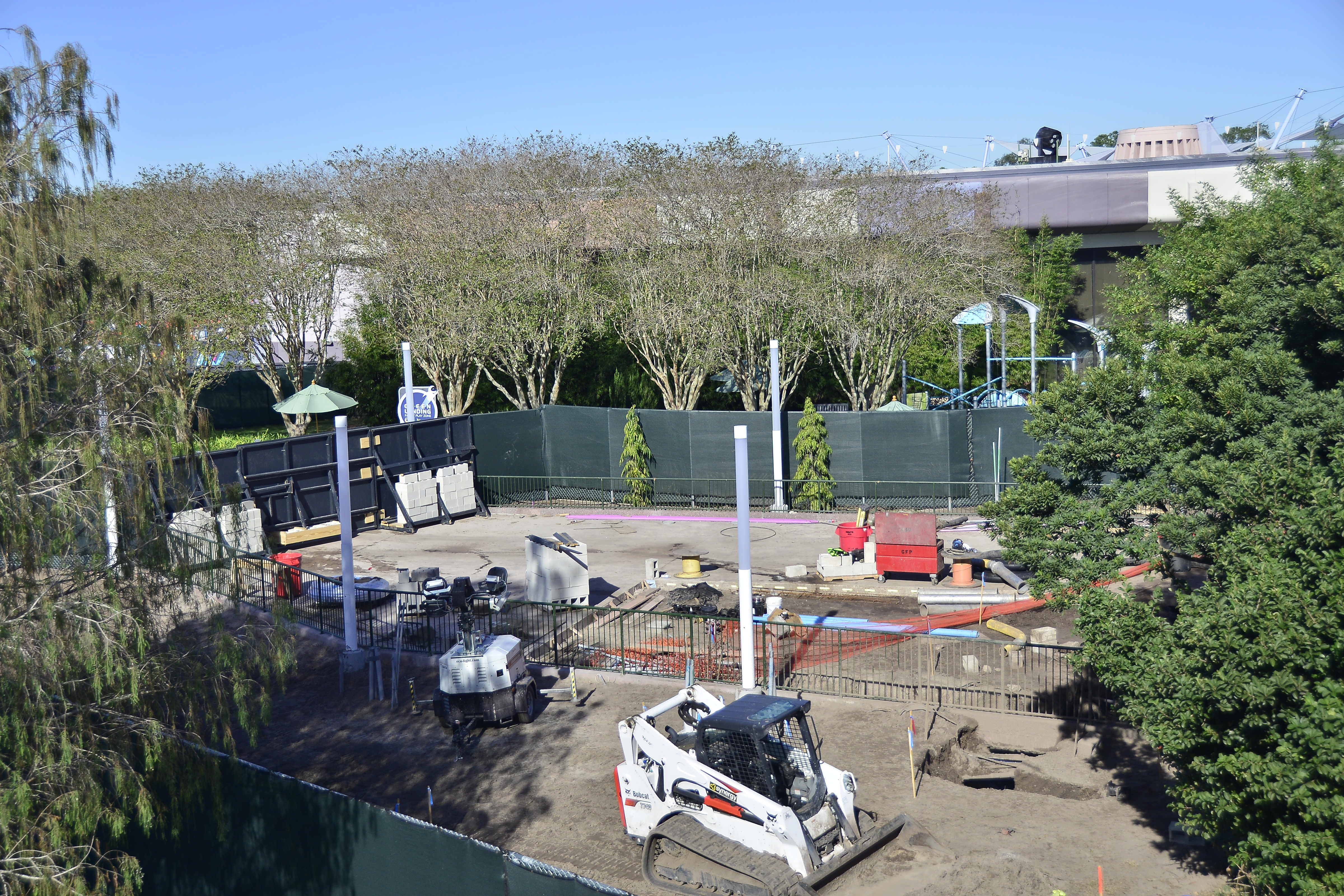 With half of the walkway now available to guests who want to visit to the Wall-E playground, work on repaving the remaining walkway that wraps around behind the former Mouse Gear site has begun to ramp up.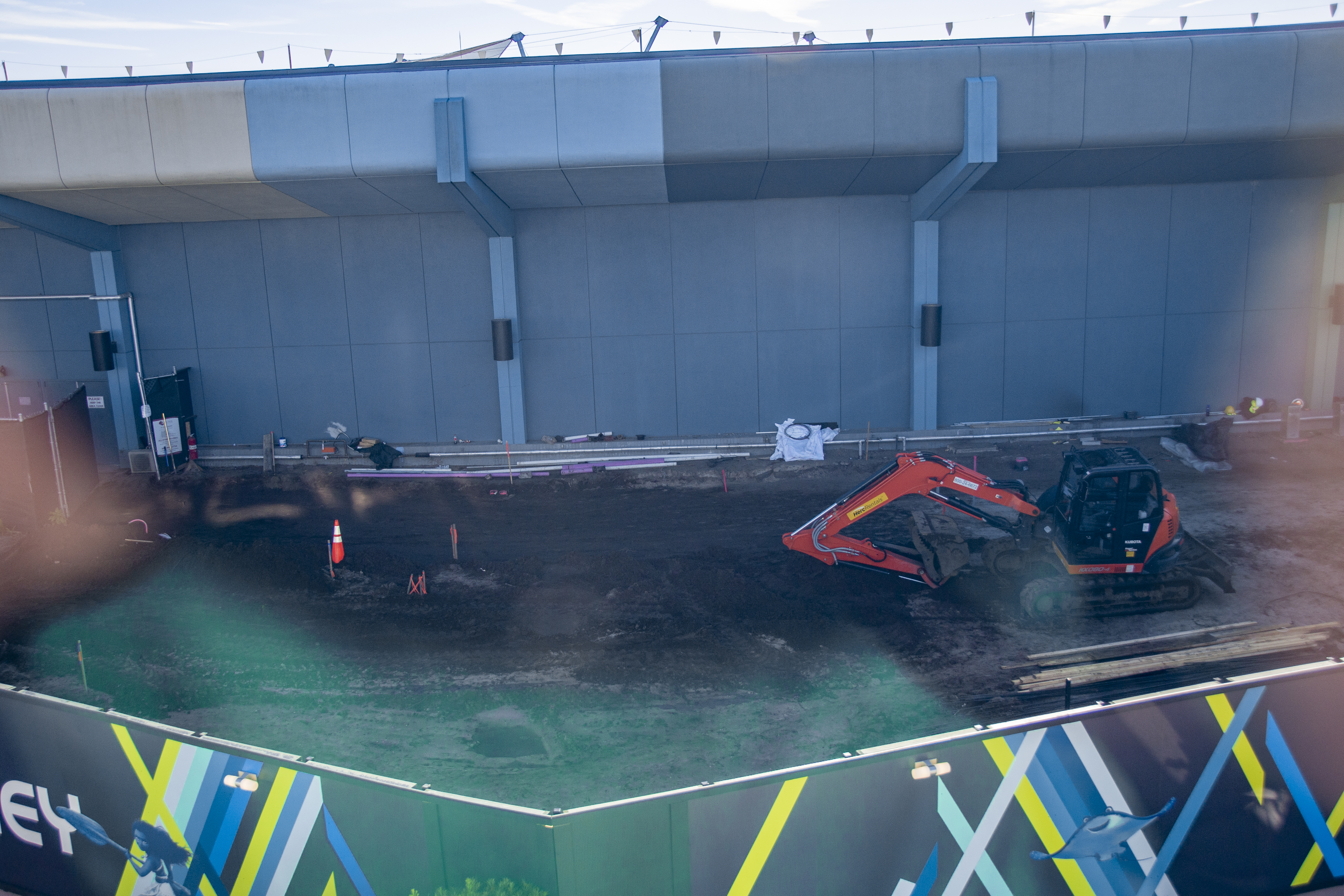 While the Innoventions West bypass has been completed, work to clear and flatten the land that will eventually become the Moana Journey with Water trail has started to see some visible progress.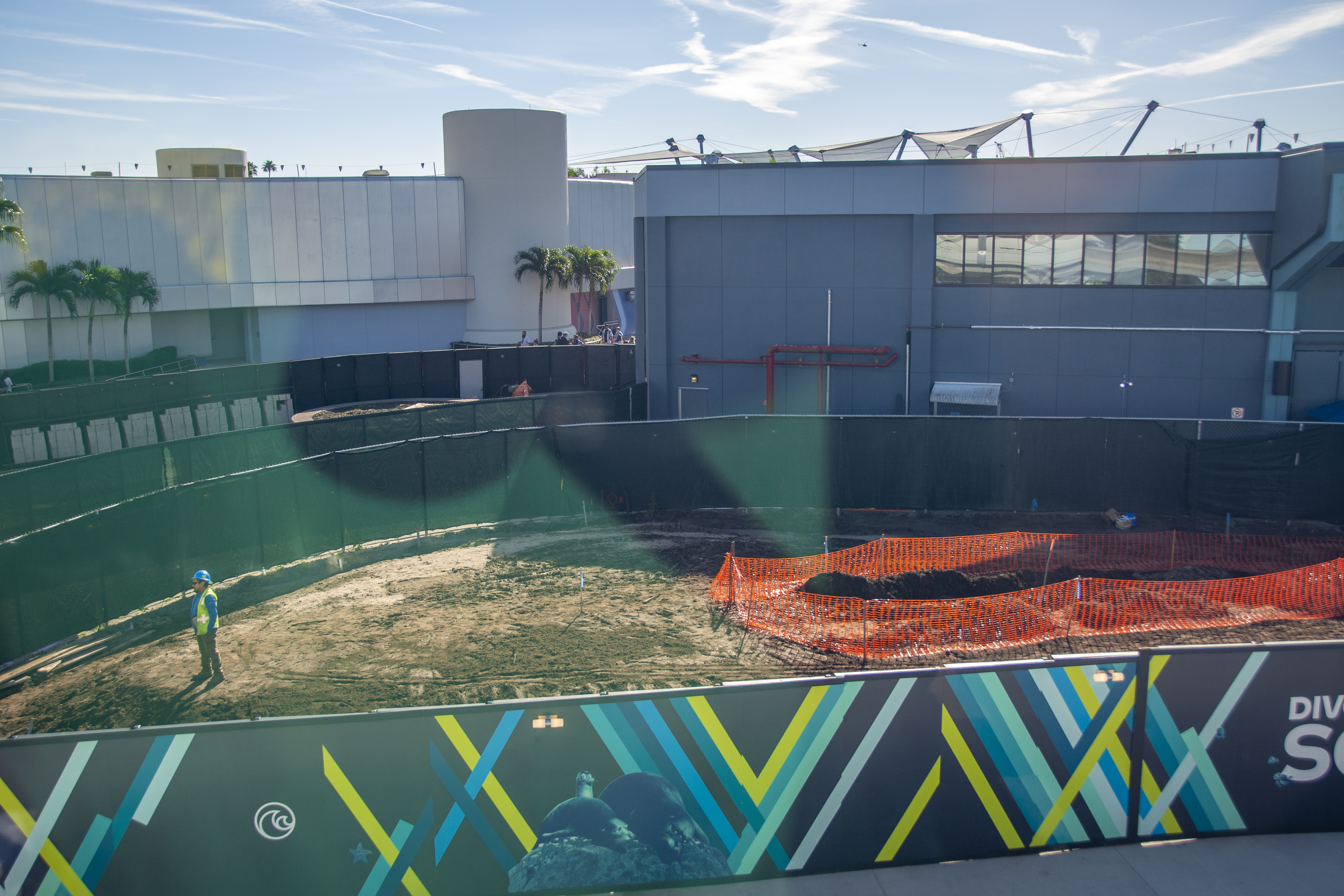 Land clearing has quickly picked up here as of late, and we can expect to see more in the coming weeks.
Stay tuned to WDWNT for the latest Disney parks news and updates.