Ah… Pandora – The World of Avatar, the occult universe that brims with breathtaking vistas, bioluminescent foliage, and mystical floating mountains. Here, you are invited to step inside the beloved cinematic adventure and explore the hypnotic Valley of Mo'ara, embark on a meditative boat ride through the Pandoran jungle, and sail through the sky on the back of a banshee! Such entrancing escapades can certainly work up an appetite. Luckily for us, we can also join the Na'vi and eat like locals! Disney's Animal Kingdom is home to some of the most exotic sustenance on Walt Disney World Resort property, and Pandora is certainly no exception. So, if you have an adventurous palate, you're going to absolutely love our fresh Grilled Beef Bowl and Sweet Potato Hash Copycat Recipe from Satu'li Canteen.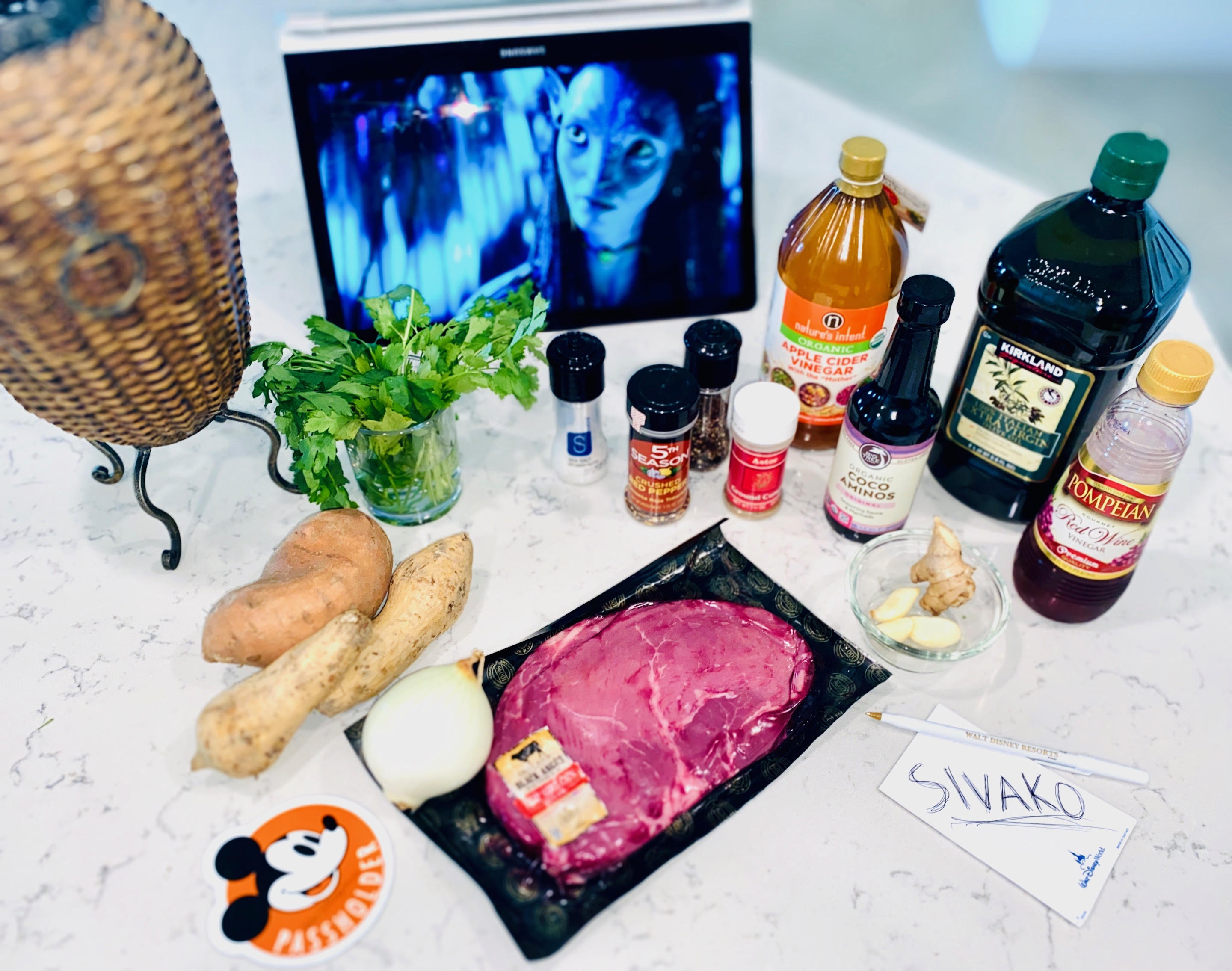 SATU'LI CANTEEN'S GRILLED BEEF BOWL – INGREDIENTS:
Steak & Marinade
20 oz Sirloin Steak
1″ Knob of Ginger, peeled and minced
1/4 Cup of Coco Aminos
2 Tbs Olive Oil
1 Tbs Apple Cider Vinegar
Salt & Pepper to taste
Hash
1 Medium Yellow Onion, diced
2 Purple Sweet Potatoes, diced
1 Yam, diced
Olive Oil (drizzle)
Salt & Pepper (to taste)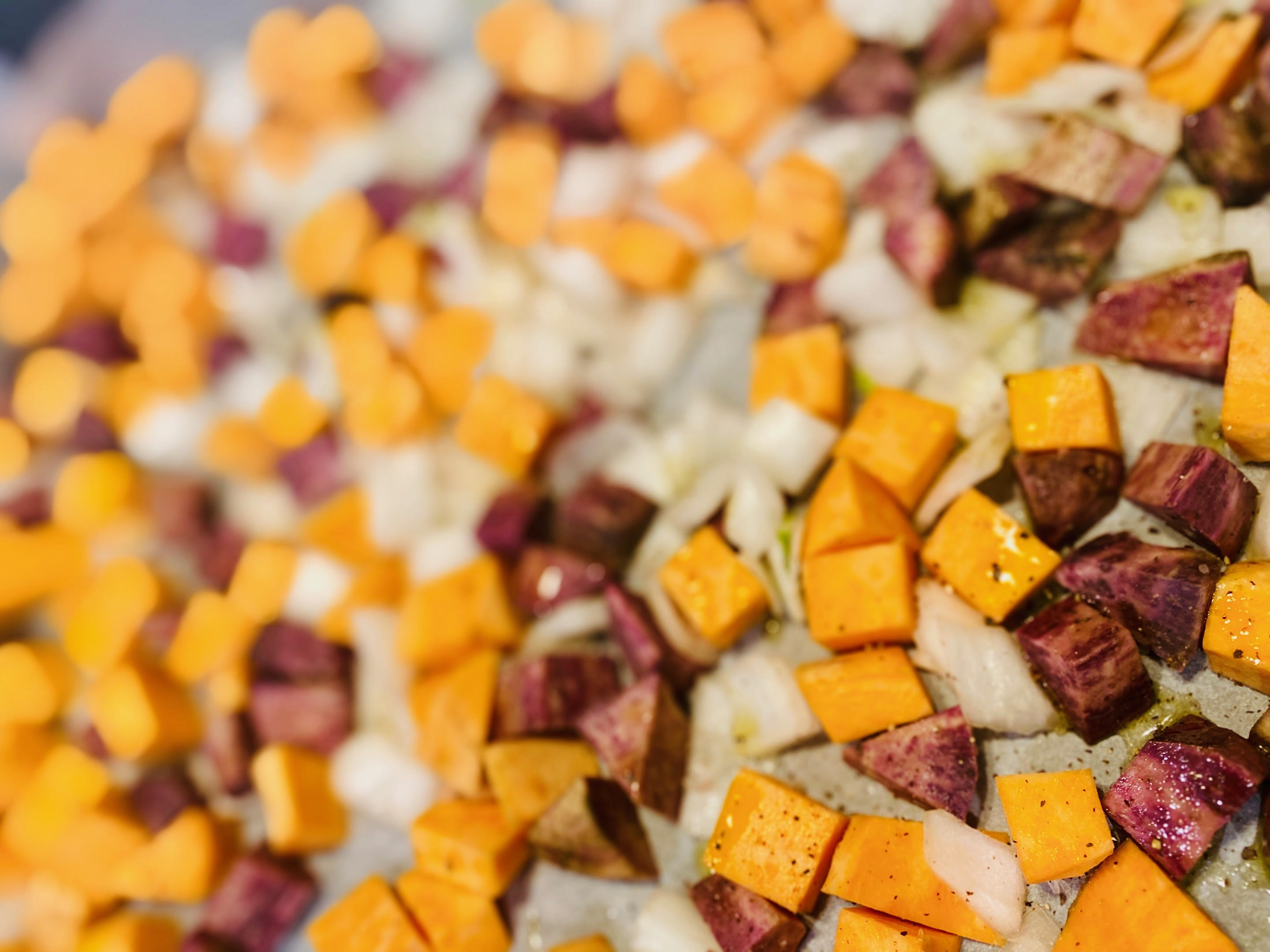 Chimichurri
2 Tbs Fresh Cilantro
1 Cup Fresh Flat Leaf Parsley
3 Cloves Garlic
1/3 cup Red Wine Vinegar
1/3 cup Olive Oil
1/2 tsp Cumin
3 Garlic Cloves
Salt and Crushed Red Pepper to taste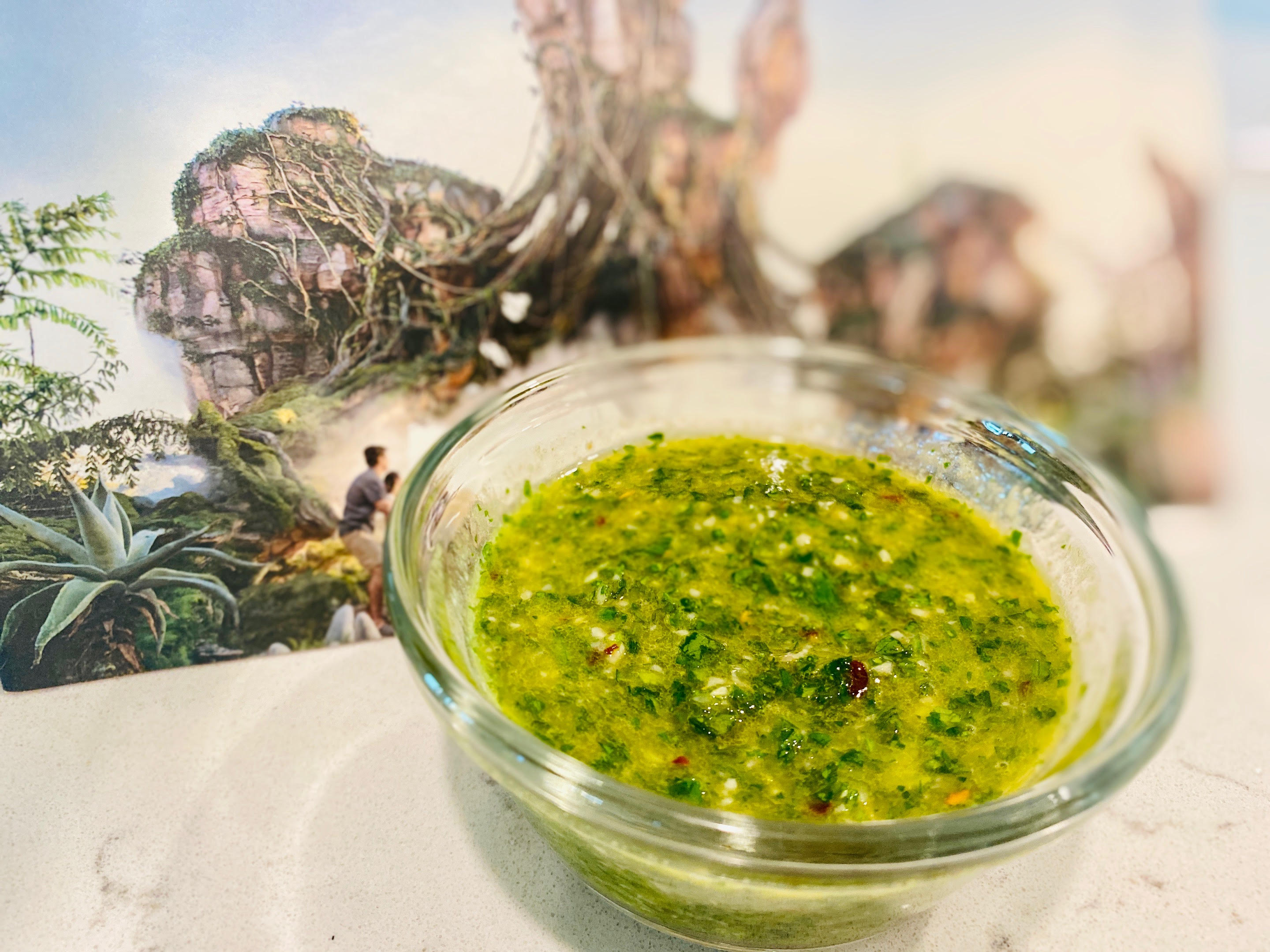 SUGGESTED MUSIC WHILE PREPARING SATU'LI CANTEEN'S GRILLED BEEF BOWL:
SATU'LI CANTEEN'S GRILLED BEEF BOWL – PREPARATION:
Put all marinade ingredients into large Ziploc bag or Tupperware and shake to combine. Add steak and shake to coat. Place in the refrigerator to marinate.
While steak is marinating, peel and cube potatoes and dice onion. Place onto parchment lined cookie sheet. Drizzle with olive oil and sprinkle with salt and pepper. Roast for 30 minutes, or until potatoes are cooked through and successfully browned. Stir halfway through.
While potatoes and onions are roasting, put all Chimichurri ingredients into a small food processor and pulse until smooth. Put into the refrigerator.
Grill sirloin approximately 4 1/2 minutes on each side on medium to high heat for medium-medium rare temperature. Let steak rest for a few minutes. Thinly slice along the grain.
Serve in bowls with cup of potato hash, a few ounces of steak, and a drizzle of Chimichurri.
Last, but certainly not least… SIVAKO!
SUGGESTED VIEWING WHILE DINING:
SUGGESTED DINING APPAREL: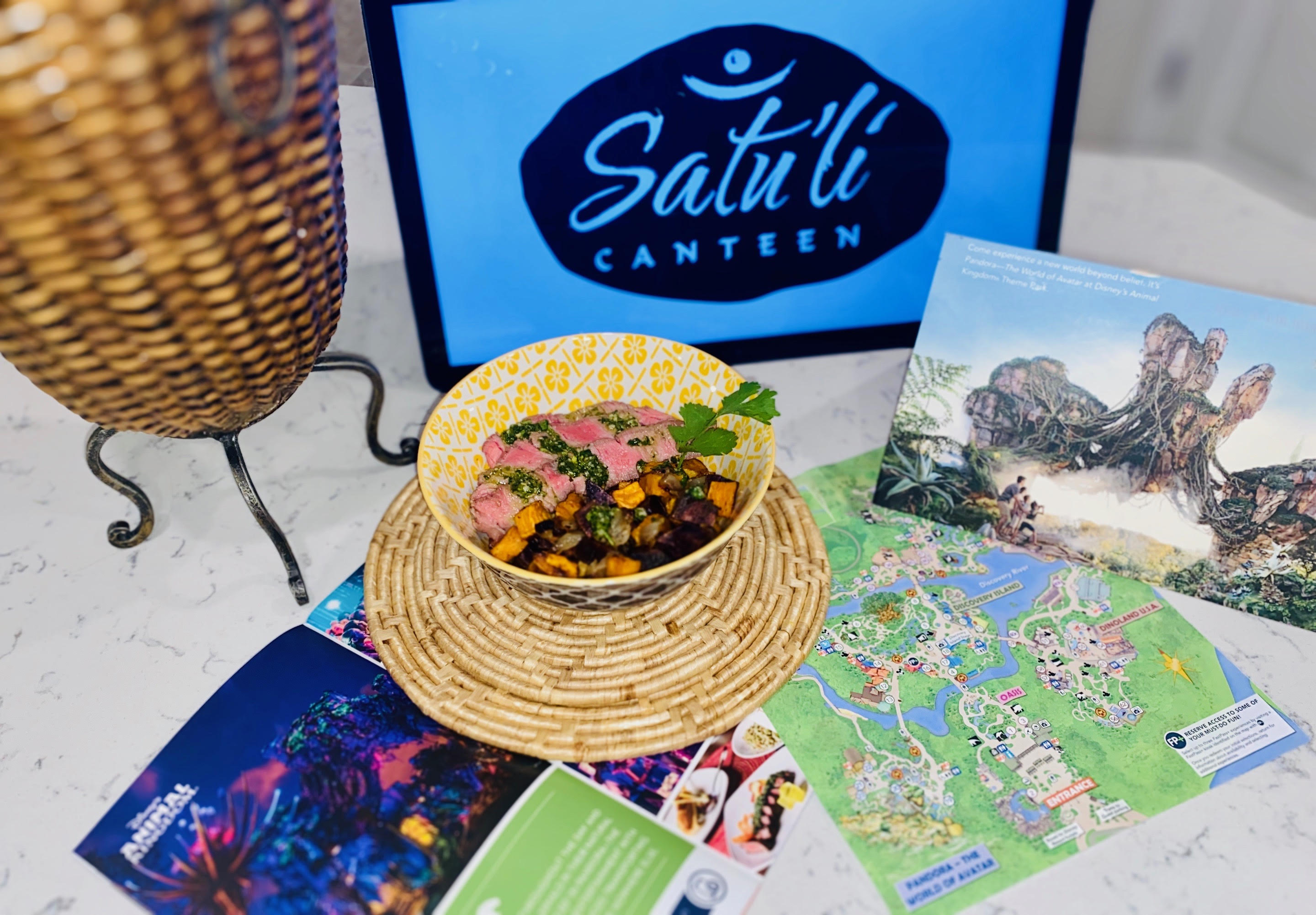 We hope our Satu'li Canteen Copycat Recipe rose to the challenge! We urge you to give it a try. If you try recreating this recipe, be sure to share it on Twitter or Instagram and let us know by tagging us using @WDWNT. Have your own Satu'li Canteen Copycat Recipe? Have a recipe request? Let us know in the comments section below.