We are saddened to report the passing of actor Fred Willard, who died "very peacefully" yesterday at the age of 86. He has hundreds of television and film credits, including several Disney releases, to his name over a beloved career spanning more than 50 years.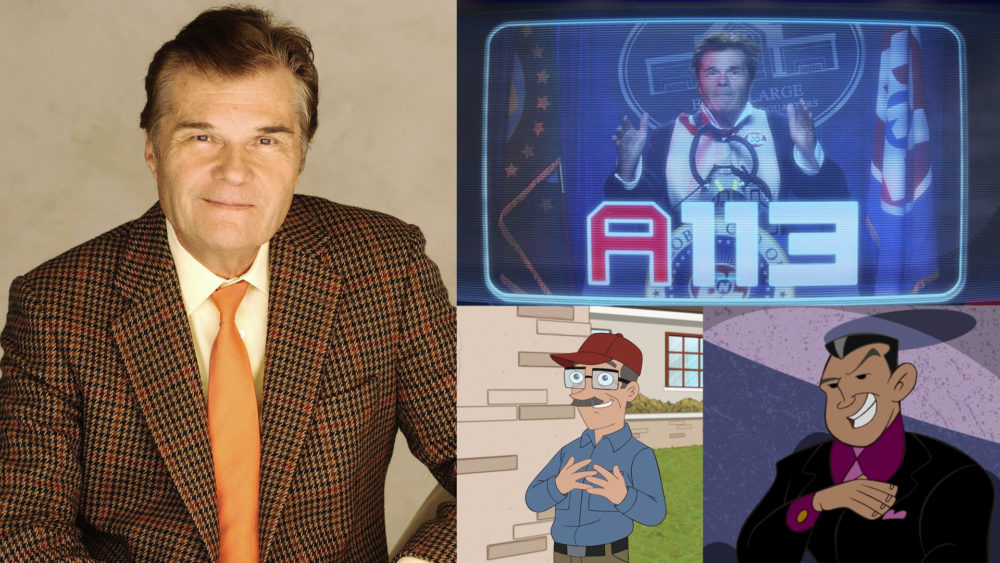 Willard is probably best known for his roles in the cult-classic films of Christopher Guest, including Best in Show, This is Spinal Tap and Waiting for Guffman, as well as TV shows ranging from The Smothers Brothers Comedy Hour to Everybody Loves Raymond.
For Disney, he lent his talents to a number of films and shows. Notably he played Shelby Forthright in WALL-E, Jack Hench in Kim Possible, and Grandpa Murphy in Milo Murphy's Law. He played the Secretary of the Interior in Planes: Fire & Rescue, which also featured Jerry Stiller, who passed away earlier this week at the age of 92. Willard also appeared in The Emperor's New School, Handy Manny, Chicken Little, The Legend of Tarzan, Buzz Lightyear of Star Command, and Hercules The Animated Series.
Shelby Forthright, CEO of the Buy n Large Corporation, was a notable role as it was the first (and still only) live-action performance in a Pixar film. "You could just hear the audience in the opening scenes," Willard shared with PeopleTV in 2018 in discussing the role. "It must have been like when sound came out back in 1926."