The Tokyo Disney Resort has been closed since February 29th, and it looks like they'll be closed through at least part of June, judging by the latest extension announcement. With all this time off from guests, the Oriental Land Company has undertaken some fairly significant repaving projects at both parks. Previously, the parade route was torn up at Tokyo Disneyland for repaving, and now the same is happening to another major guest area – the AquaSphere Plaza at Tokyo DisneySea's entrance.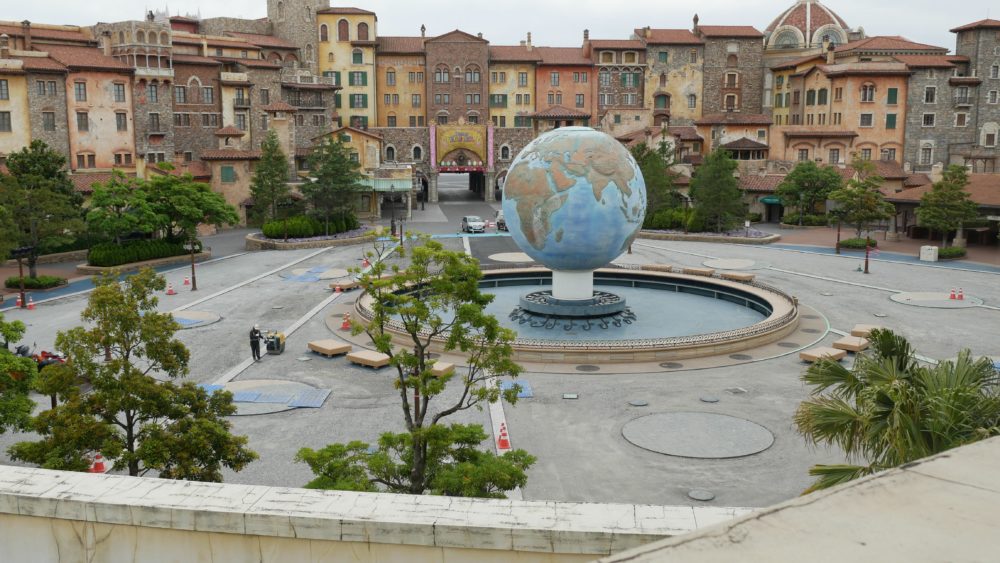 Most of the signature blue pavement was gone today, leaving only the moon phase stonework and the dividing lines on the ground.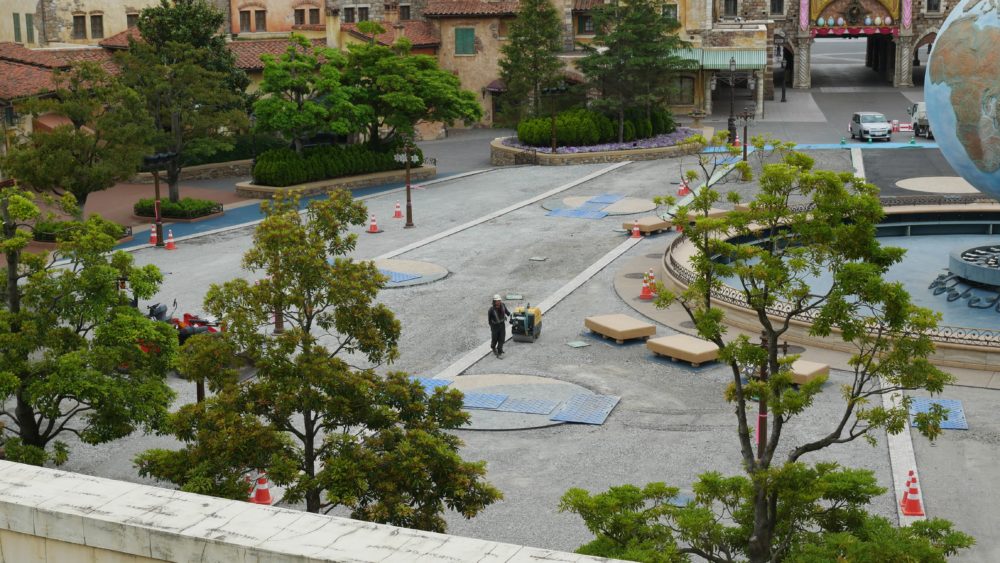 Construction workers are hard at work, smoothing out gravel that probably hasn't seen the light of day since 2001.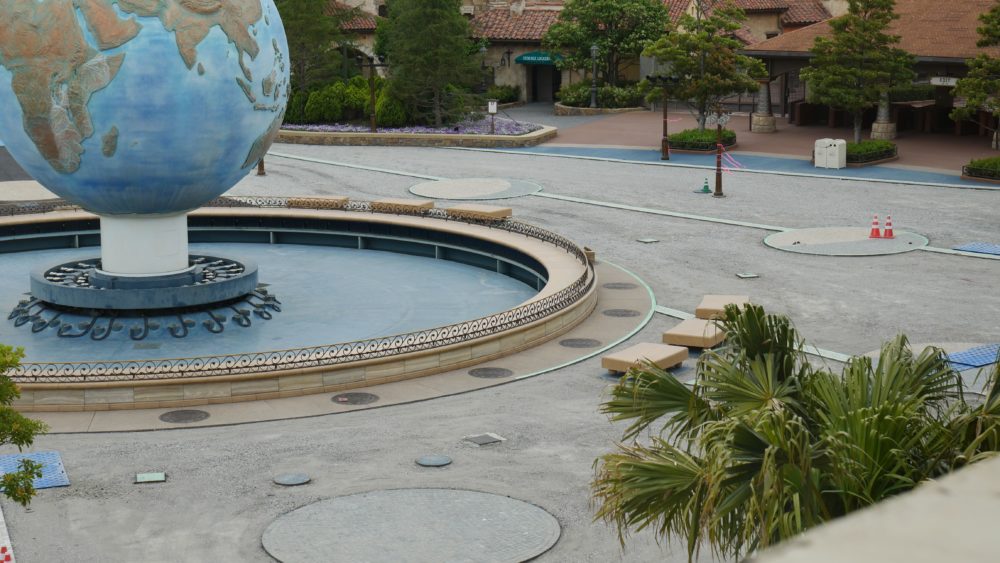 This would be an incredibly difficult project to undertake when the parks are open, especially with how crowded the plaza gets at park open. It seems that the Oriental Land Company is taking advantage of the extended closure to get some extra work done.
For reference, this is what the plaza normally looks like.
While we're unsure how long this will take, we're sure it will be back and better than ever whenever Tokyo Disney Resort is able to reopen safely! What are your thoughts? Let us know below or on social media!
Are you considering or planning a visit to Tokyo Disney Resort? Visit TDRPlans for every detail (and more) that you'll need to make your trip the best it can be! Did I mention it's 100% free? Oh, and stay tuned to WDWNT for up-to-date news on Tokyo Disney Resort, Walt Disney World, and Disney Parks worldwide!