This post may contain affiliate links; please read the disclosure for more information.
While Tokyo Disney Resort remains closed through at least mid-May, that doesn't mean the new merchandise reveals stop! In the latest issues of Disney Fan magazine, the official Disney magazine here in Japan, we spotted a special new mini-merchandise line themed around the Disney friends, called "Disney Besties". The idea seems to be just the core Disney friends having a great time together. A pleasant memory of when we could all be social, don't you think? While there's no set release date due to the temporary closure of the parks, we can still see what the items will look like when they finally hit shelves. Let's take a look! Please note that since these are magazine scans, the resolutions may not be ideal for some smaller items.
Earrings – ¥1600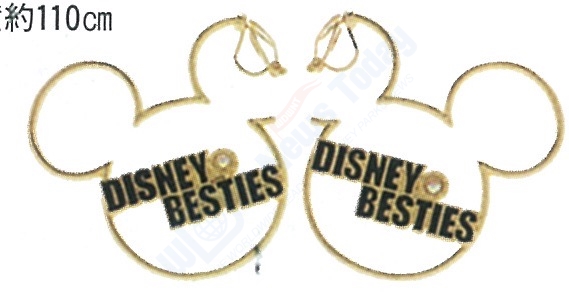 Long Face Towel – ¥1600

Drawstring Bag – ¥820

Washcloth – ¥720

Scrunchie – ¥1300

Wide Bath Towel – ¥3400

Backpack – ¥3900

Shoulder Pouch – ¥2400

Ear Headband – ¥1700

I have a feeling that this line, like the Team Disney line, will be expanding over the coming months, whenever the parks reopen. I love the motifs of the Disney friends just having a great day together! While it's unclear when these will release, it probably won't be too long after the parks reopen. These items will be available at both Tokyo Disneyland and Tokyo DisneySea.
Are you considering or planning a visit to Tokyo Disney Resort? Visit TDRPlans for every detail (and more) that you'll need to make your trip the best it can be! Did I mention it's 100% free? Oh, and stay tuned to WDWNT for up-to-date news on Tokyo Disney Resort, Walt Disney World, and Disney Parks worldwide!