Among the stores reopening at Disney Springs, the LEGO Store has opened its doors to brick builders while implementing social distancing measures.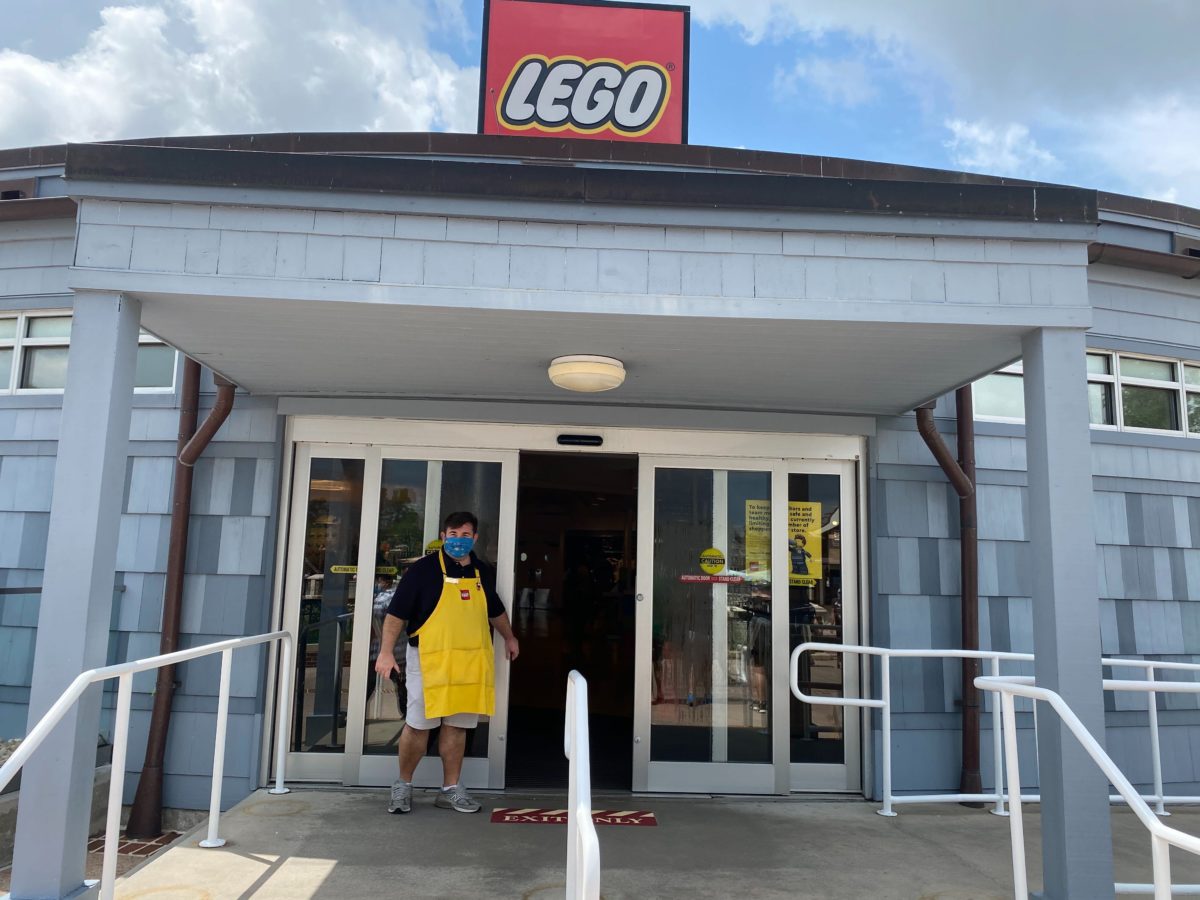 The once busy LEGO store, filled with stations for building and customizing LEGO sets has now been all but gutted, leaving the store with a large-enough space to accommodate for social distancing.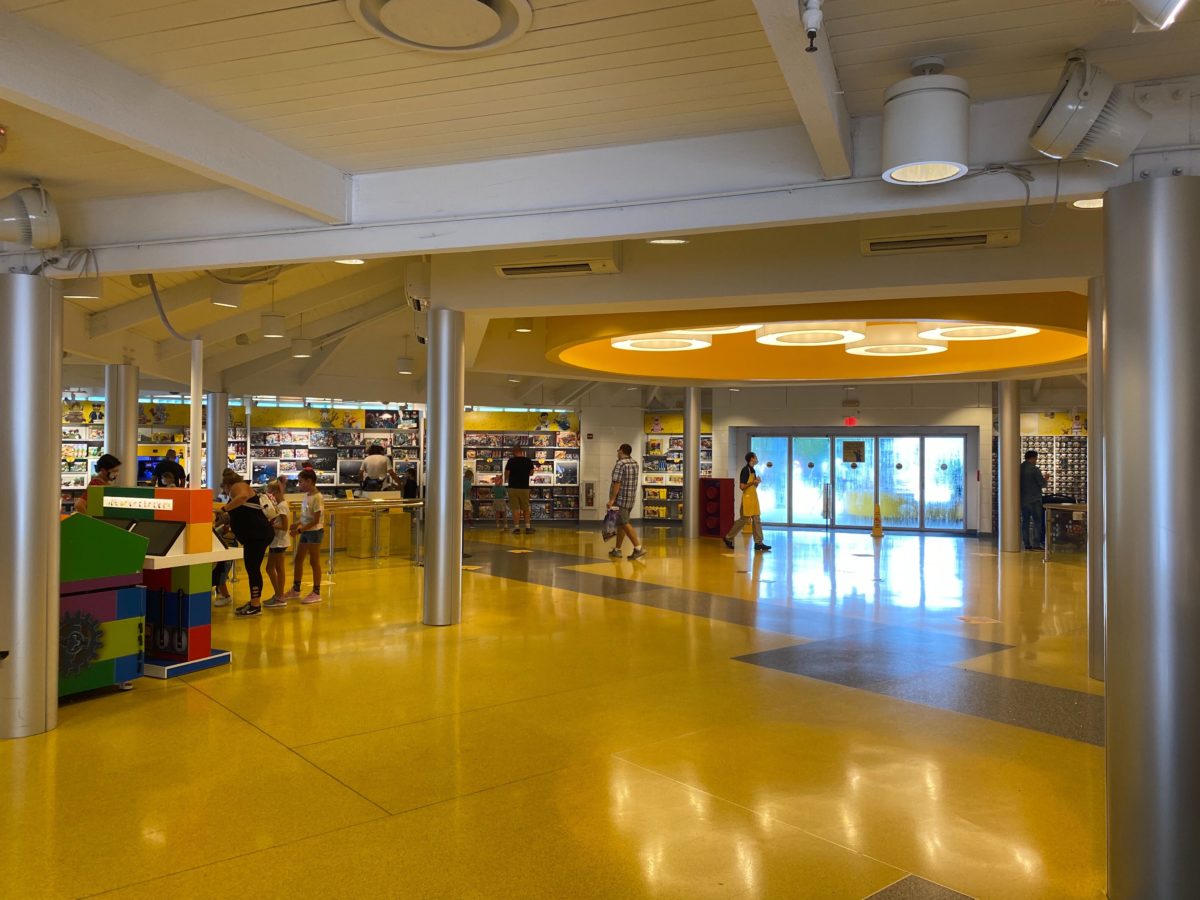 All interactive stations and touch screen play areas have been removed or roped off for now.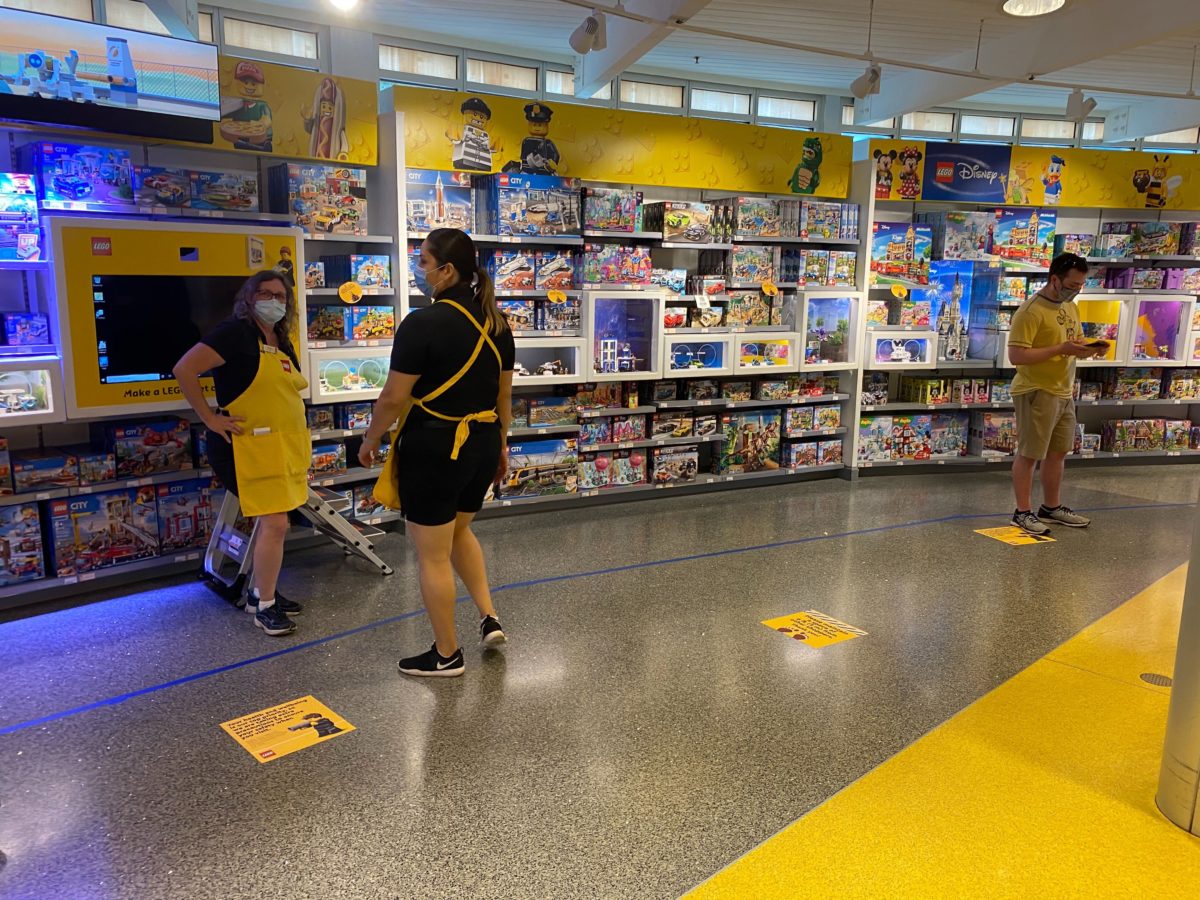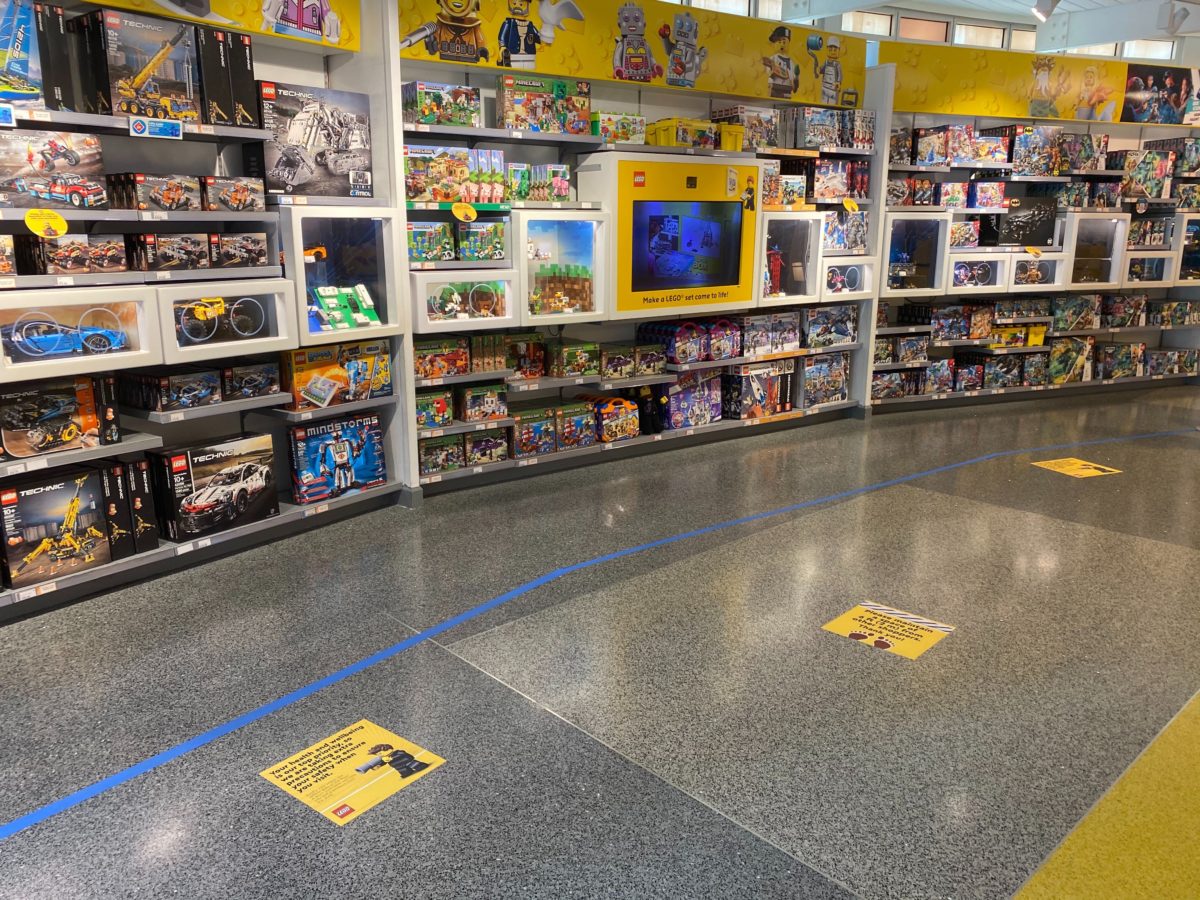 Guests are informed to stay behind the blue lines that wrap around the display areas until a Brick Specialist is able to assist them with what items they wish to purchase.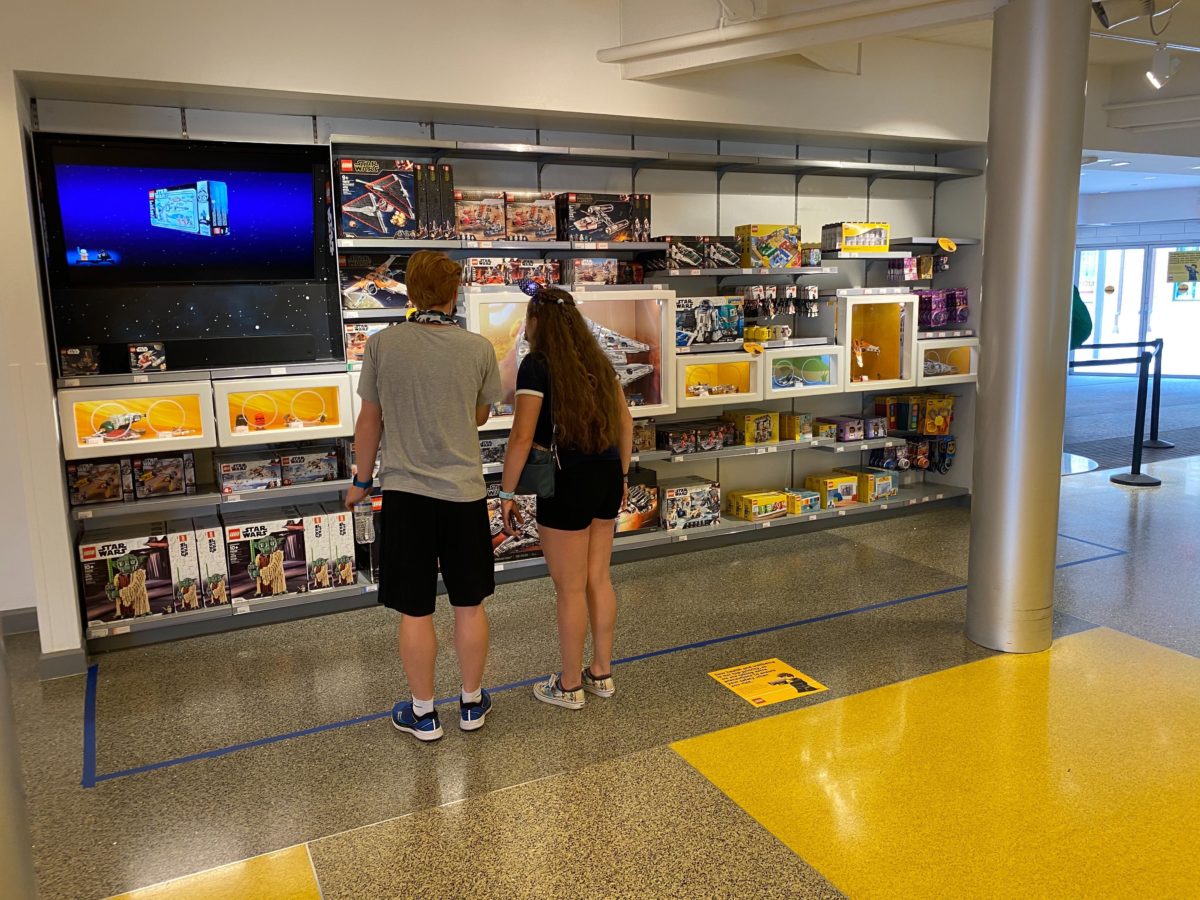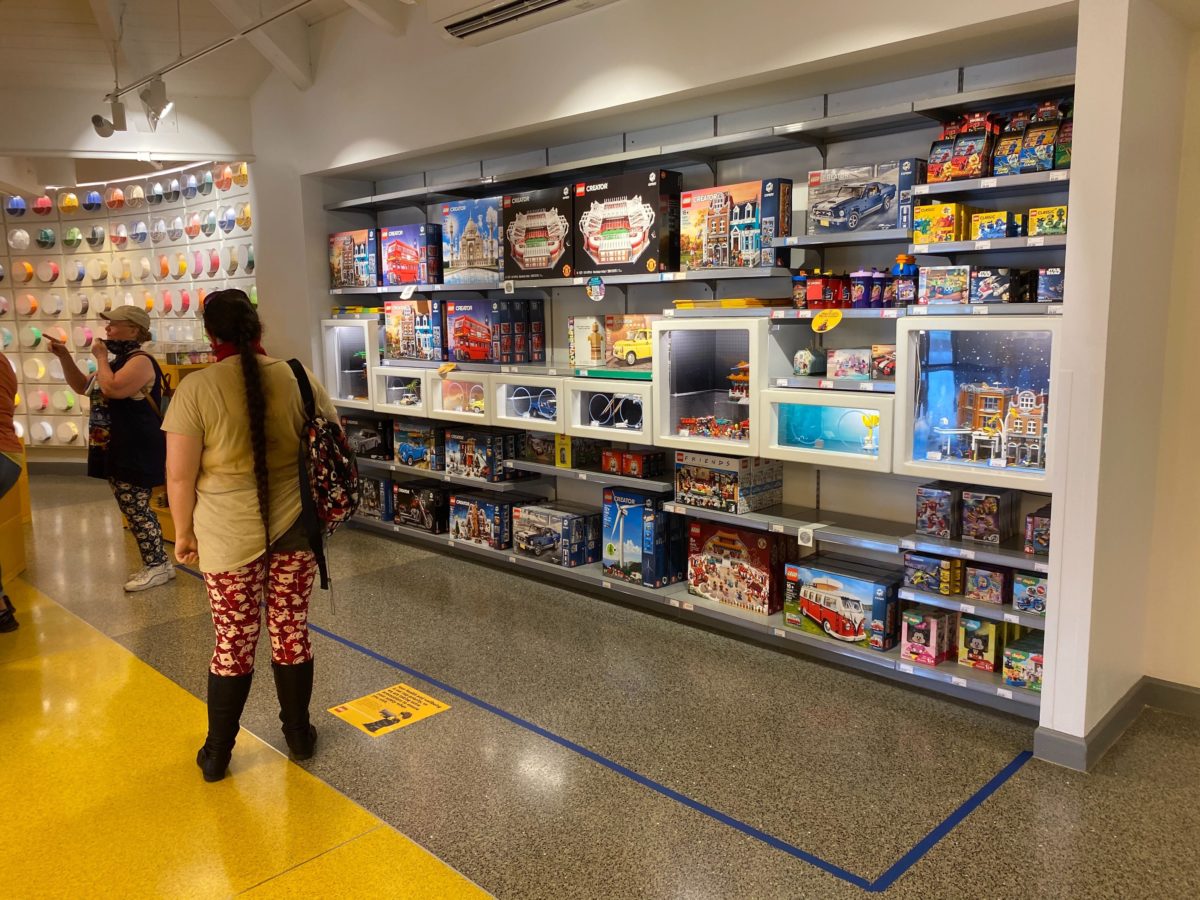 Guests can still view all of the products and promotional displays from a safe distance in the meantime.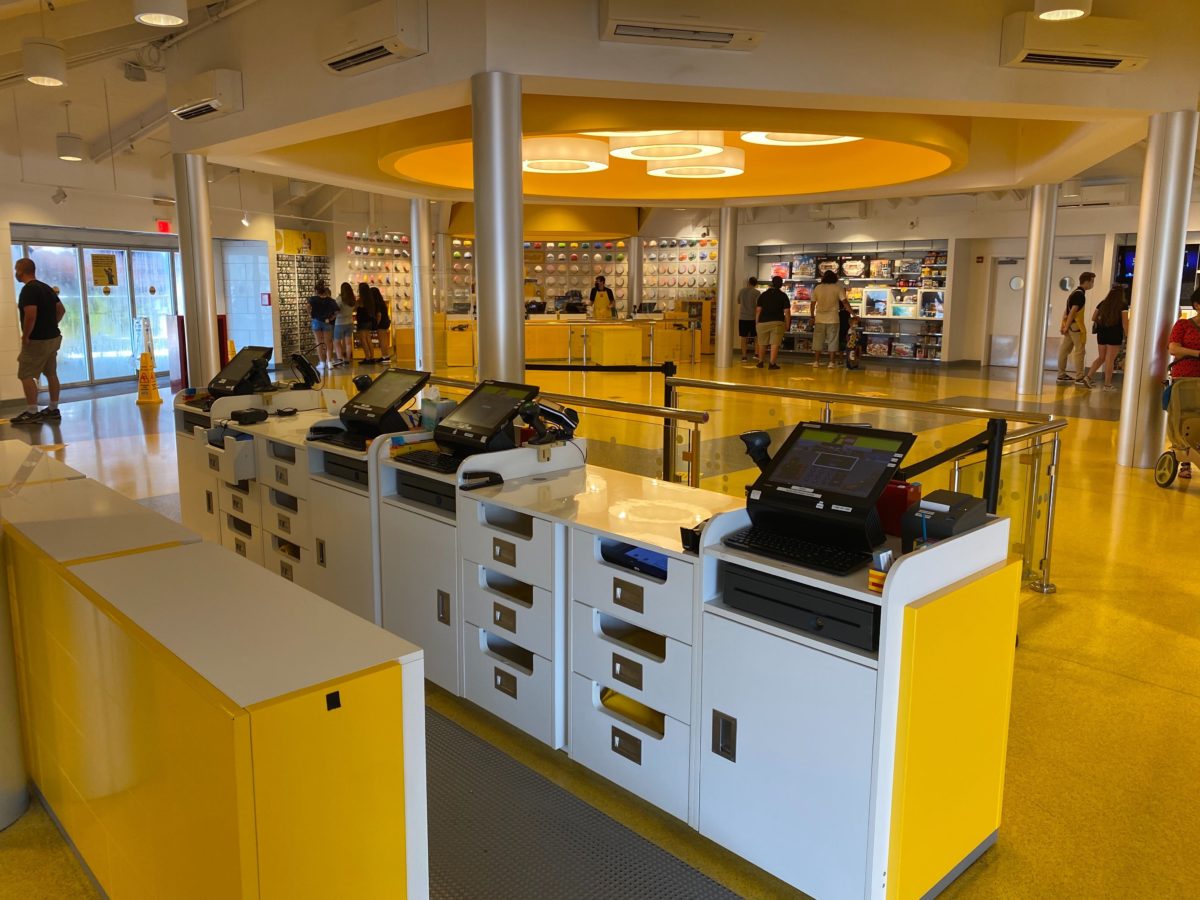 Registers are roped off as well, to keep social distancing measures in place for guests.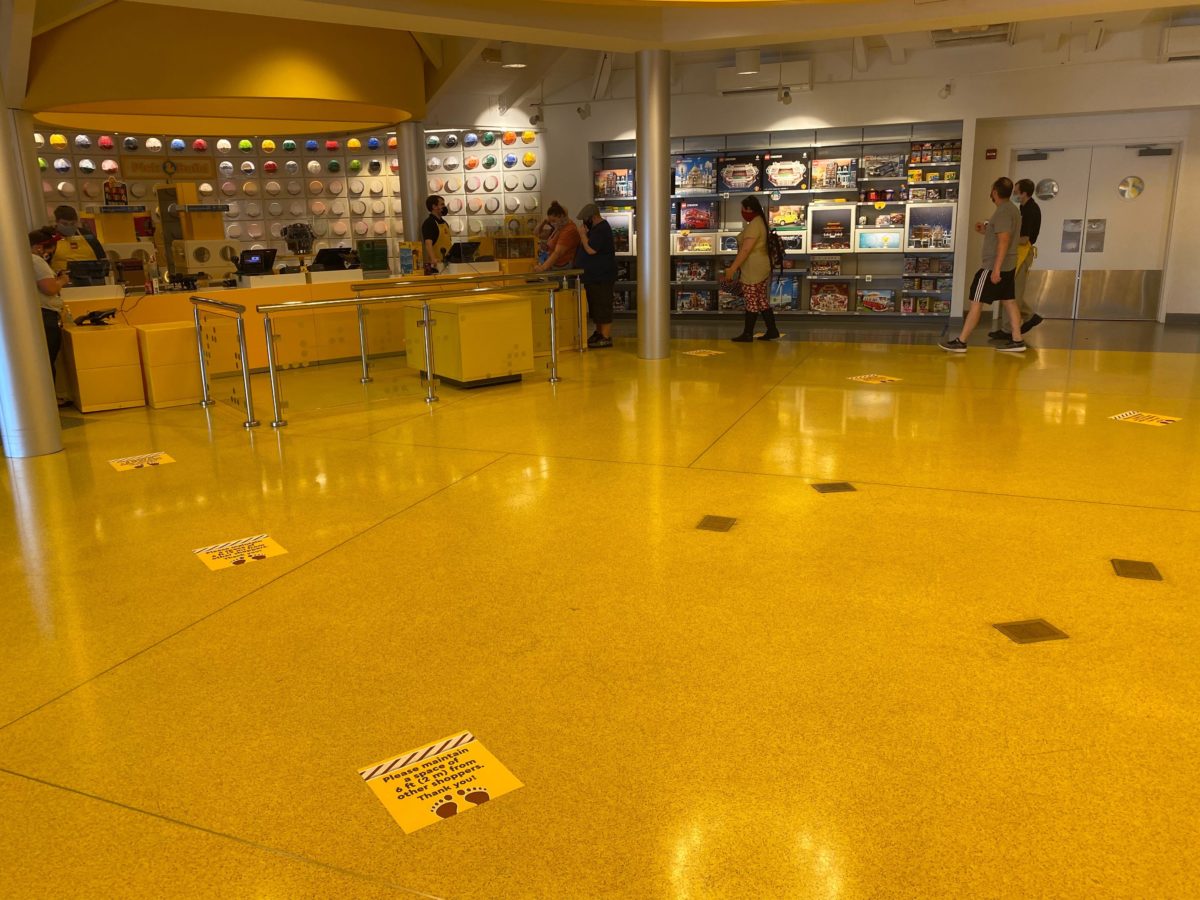 With the open space in the center of the store, guests can safely queue up while remaining six feet apart.
The store will be running on limited hours, from 11:00 AM to 4:00 PM daily during the week and 12:00 PM to 4:00 PM on Sunday.
Will you be stopping in to pick up some new sets to keep you busy? Let us know in the comments!