If you're craving Disney snacks and are taking a stroll around Disney Springs, you'll want to be on the lookout for some delicious, fresh-popped popcorn!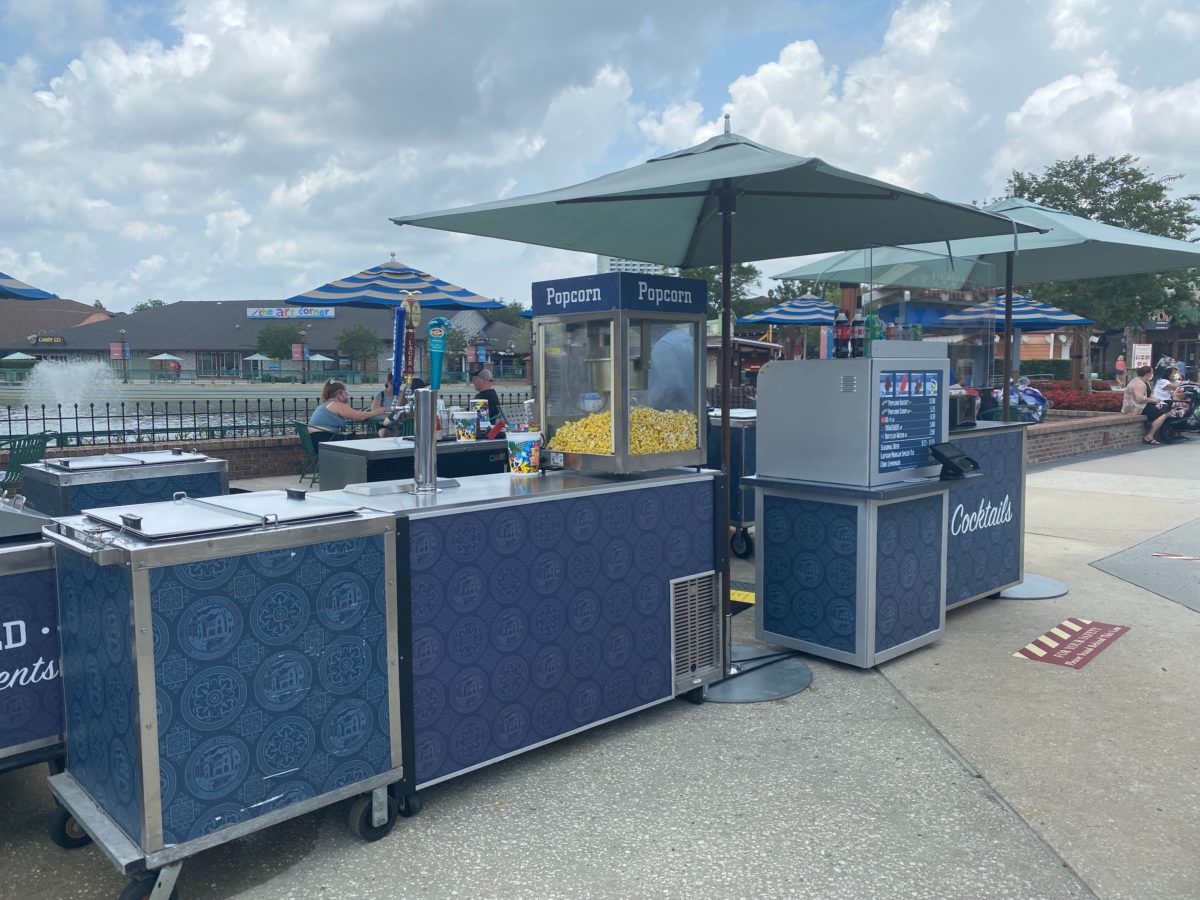 Disney popcorn is just proven to be better than most popcorn, (a close tie to movie theater popcorn) but if you're in the mood for some, you can purchase a carton or a bucket full at these food carts around Disney Springs.
Social distancing markers are in place out here as well to keep guests queued up six feet apart while waiting to purchase their snacks.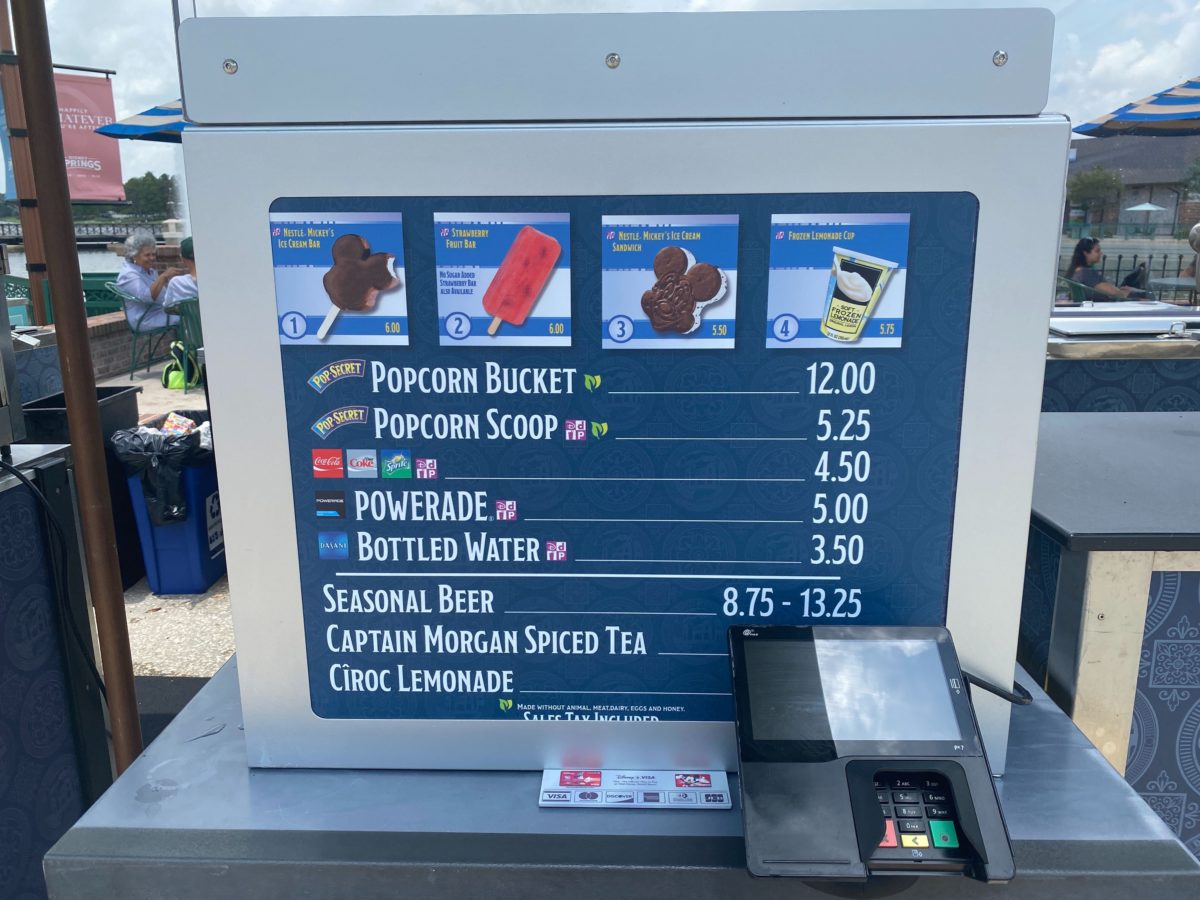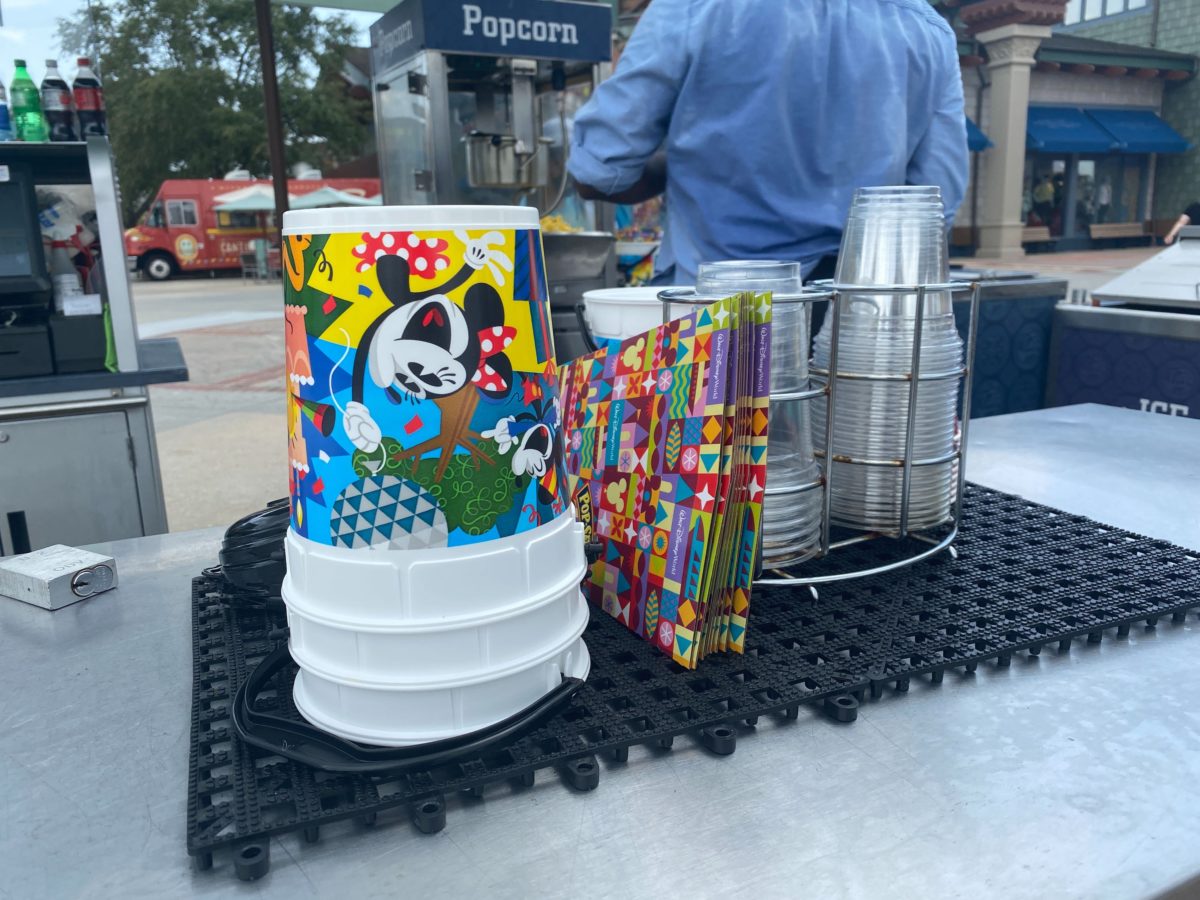 For a scoop of popcorn in a bright and colorful Mary Blair inspired design, it'll cost $5.25.
For more information on booking your next trip with our official travel agent sponsor, the Vacationeer, visit wdwnt.travel.
If you're wanting a bigger portion, or are in search of a souvenir, Mickey and Minnie's Surprise Celebration refillable popcorn bucket is still available for $12.00.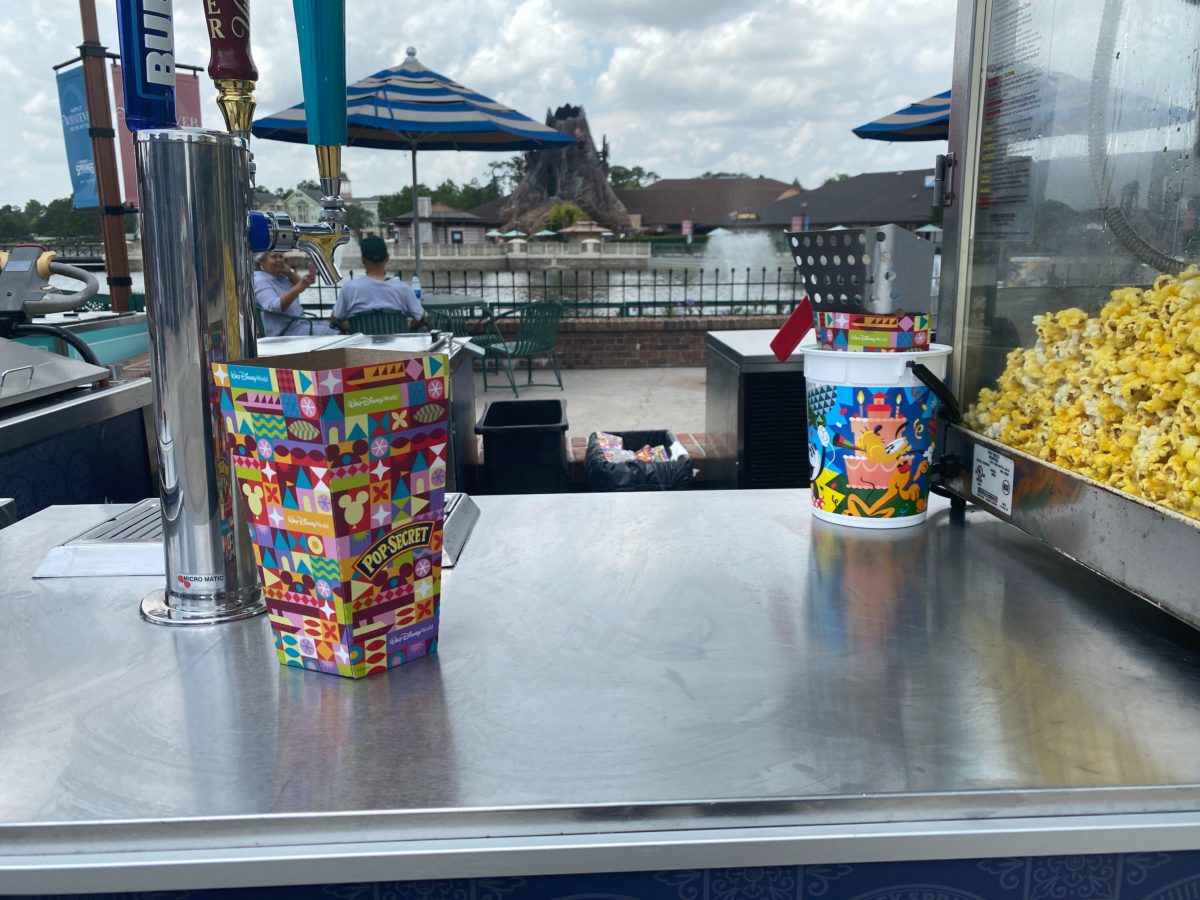 If you haven't quite had your fill on popcorn, you can return to the cart and receive a refill scoop for $2.00. The Cast Member will fill a paper cup and then refill your bucket that way.
Are you craving some delicious popcorn now? Or are you still on the hunt for this souvenir popcorn bucket? Let us know in the comments!