Shanghai Disneyland is set to reopen on May 11th, the first Disney park to emerge from the global COVID-19 extended closures. And they're jumping right in with their latest seasonal event, themed around spring. There's special merchandise, food, and decorations all over! And it's only here for a limited time, from May 11th through June 14th. So let's check it all out!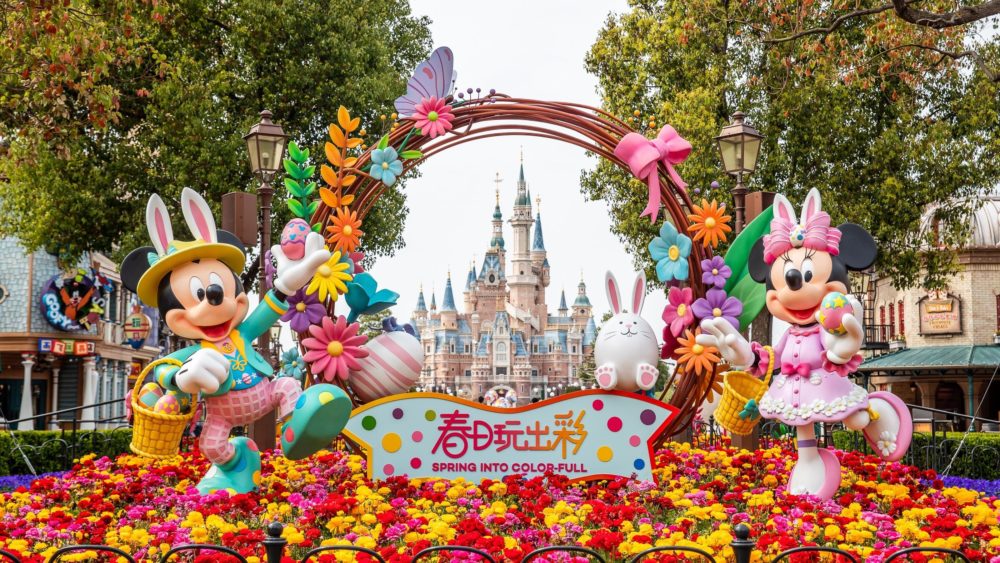 When guests step back into Shanghai Disneyland, they will be immediately immersed in a floral fantasy celebrating the colorful spring season. A Minnie Mouse floral featuring hundreds of vibrant flowers will greet guests in front of the Entry Portal. And across the park, many varieties of flowers will be in bloom for Guests to admire.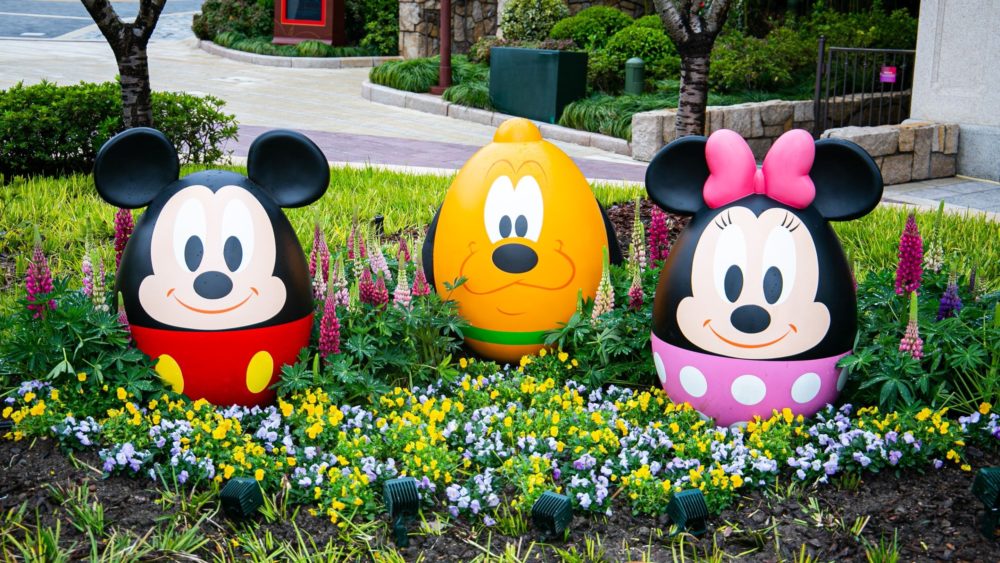 Eggs featuring likenesses of beloved Disney characters, including several new Marvel heroes, will dot the park and Disneytown.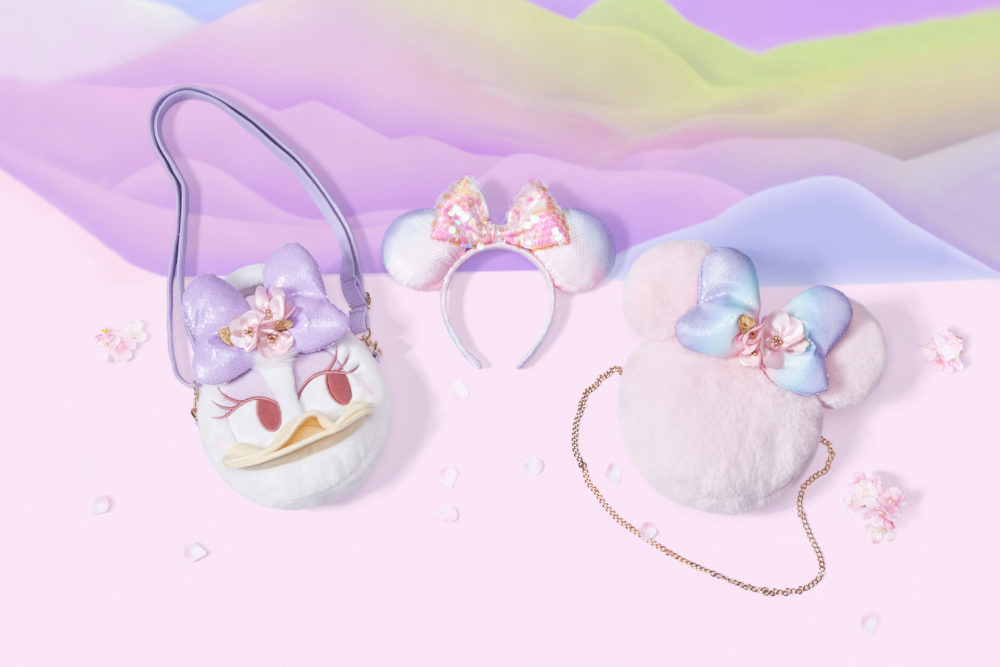 In merchandise, you can find Minnie Mouse and Daisy Duck plushes dressed in beautiful cherry blossom dresses with lovely spring fabric. The shades of pink and purple are continued in the Daisy and Minnie Cross-body Bags. And you can complete the seasonal look with a matching sequin ear headband in gradient pink and purple, finished with Minnie's signature bow. There's also an embroidered Minnie Jacket featuring a printed cherry blossom lining for the little princess on her royal visit to the Enchanted Storybook Castle! More than 40 exclusive merchandise items are being introduced, featuring spring colors and exclusive designs.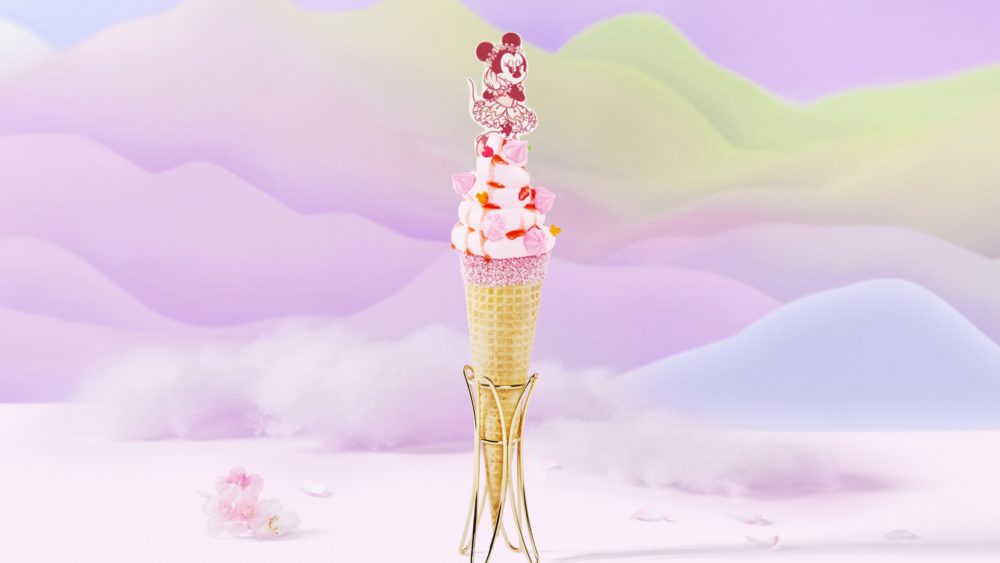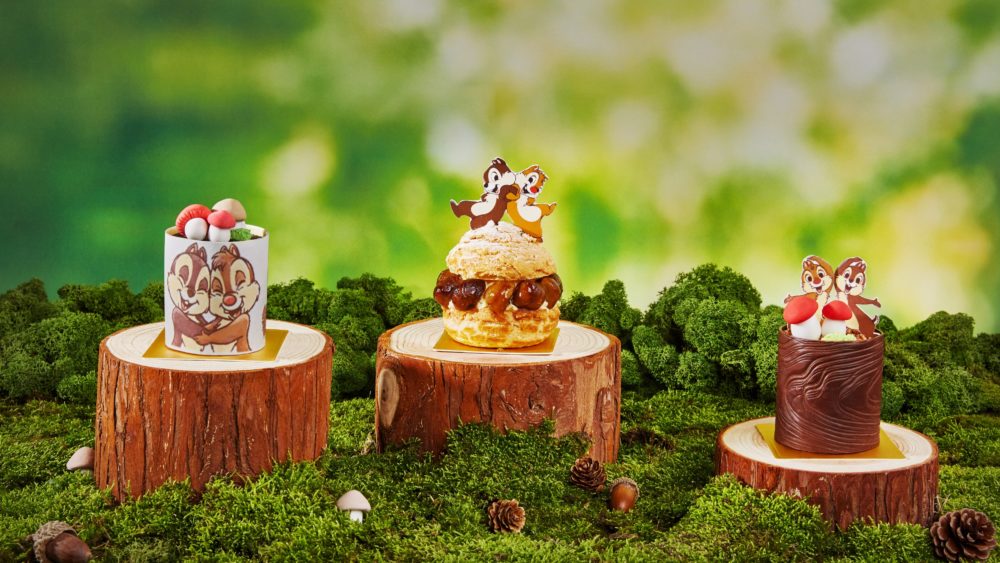 For a delectable beverage in an adorable Goblet Cup, you can choose from StellaLou Flavored Oolong Tea or StellaLou Peach Flavored Slush, or a Mickey Goblet Cup filled with Honey Pomelo Flavored Cooler or Mirinda Orange Slush at any quick-service restaurant.
Enjoy a traditional Chinese spring feast for 3 or 6 at Wandering Moon Restaurant, featuring Wok-Fried Chicken with Ginger, Steamed Prawn and Fish Fillet with Ganshao Sauce, Steamed Black Bean Rice as well as Hot and Sour Soup.
Remy's Patisserie also features some delicious treats, like the Chip 'n' Dale Chestnut Cake, Lemon Puff, and Chocolate Hazelnut Swiss Roll. Or for an indulgent dessert with a deep rich chestnut flavor, try a yummy Chip 'n' Dale Chestnut Birthday Cake.
Looking for something to cool the approaching heat? How about the Minnie Cherry Blossom Flavored Ice-cream Waffle Cone at Il Paperino? It's pink. It's cute. It's floral. What more can you ask for from a refreshing spring treat? The pink cherry blossom ice cream is the perfect flavor to share with your sweetheart. Or you can have a Chip 'n' Dale's Peanut & Chocolate Flavored Ice-cream Cone. This flavor combo is as classic as the dynamic chipmunk duo, rendered in chocolate atop the swirl.
Want a quick snack while you enjoy the park? Grab a Chip 'n' Dale Popcorn Bucket. But which one? The responsible Chip, or the carefree Dale? How about one of each for you and your friend?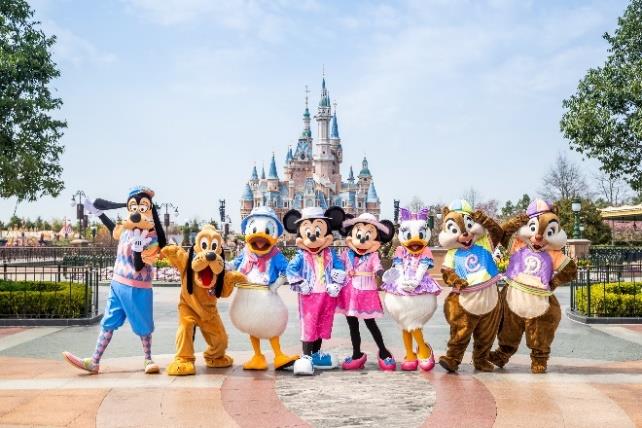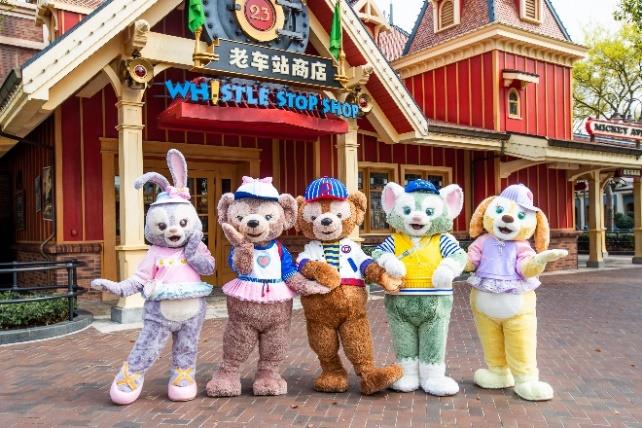 The classic Disney Friends as well as Duffy and his friends will also have some new outfits to celebrate the season!
While we can't go visit Shanghai Disneyland right now, these new additions make it look like they've got some fun up their sleeves to make up for lost time! What are you most interested in? Let us know below or on social media!