Tokyo Disneyland and DisneySea have been closed since February 29th due to the COVID-19 coronavirus pandemic. But that doesn't mean the merchandise reveals stop! In the latest issue of Disney Fan magazine, the latest apparel collaboration with the resort was revealed, featuring GAP! Let's take a look at the GAP+Tokyo Disney Resort apparel line, shall we? Please note that since these are magazine scans, the resolutions may not be ideal for some smaller items.
Bandana – ¥2000 ($18.64) Each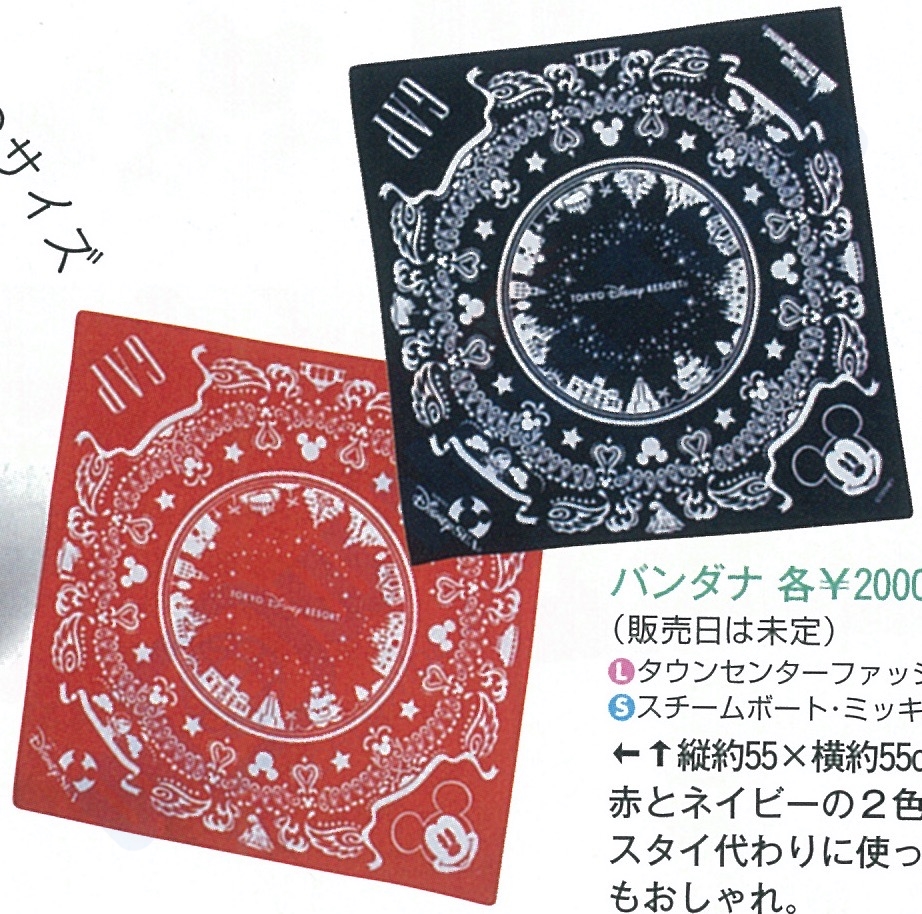 Featuring prominent logos of GAP and Tokyo Disney Resort as well as icons from both parks, these bandanas will be useful for the hot, humid summer months in Tokyo.
Hoodie – ¥6500 ($60.59) for Kids, ¥7900 ($73.64) for Adults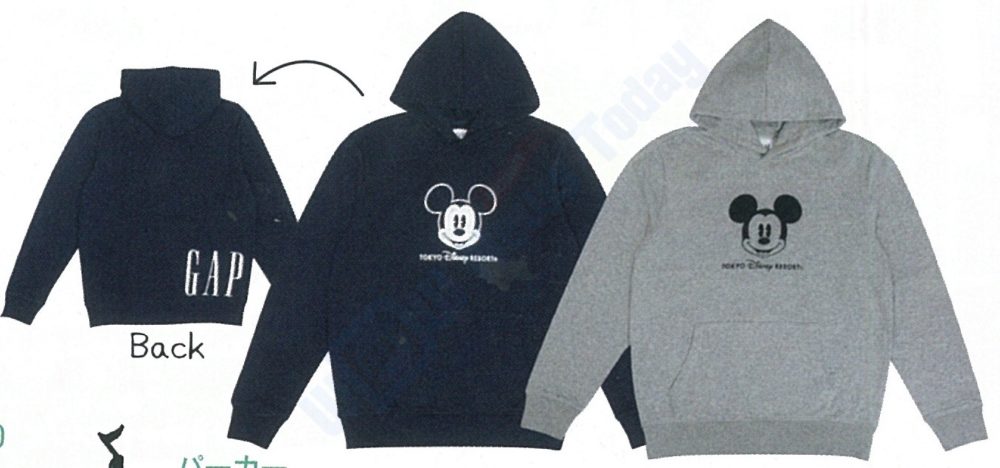 Similar to the extremely popular Tokyo Disney Resort hoodies introduced in 2018, these come in either gray and blue with Mickey and the Tokyo Disney Resort logo on the front and a prominent GAP logo on the back.
Cap – ¥4500 ($41.94)

Baby Hoodie – ¥5900 ($54.99)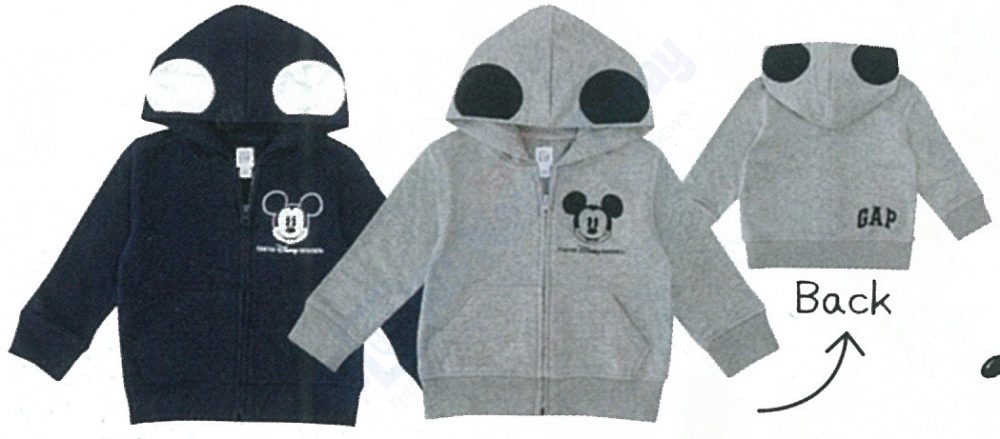 These admittedly awesome hoodies follow the same pattern as the adult hoodies above, but with ears on them for the little ones.
Cover-Alls for Babies – ¥4200 ($39.15)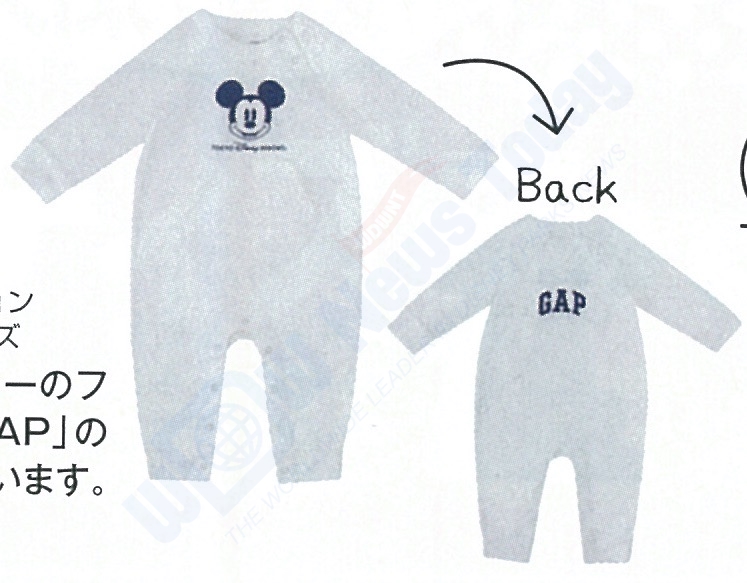 T-Shirt – ¥4500 ($41.94) for Kids, ¥5500 ($51.27) for Adults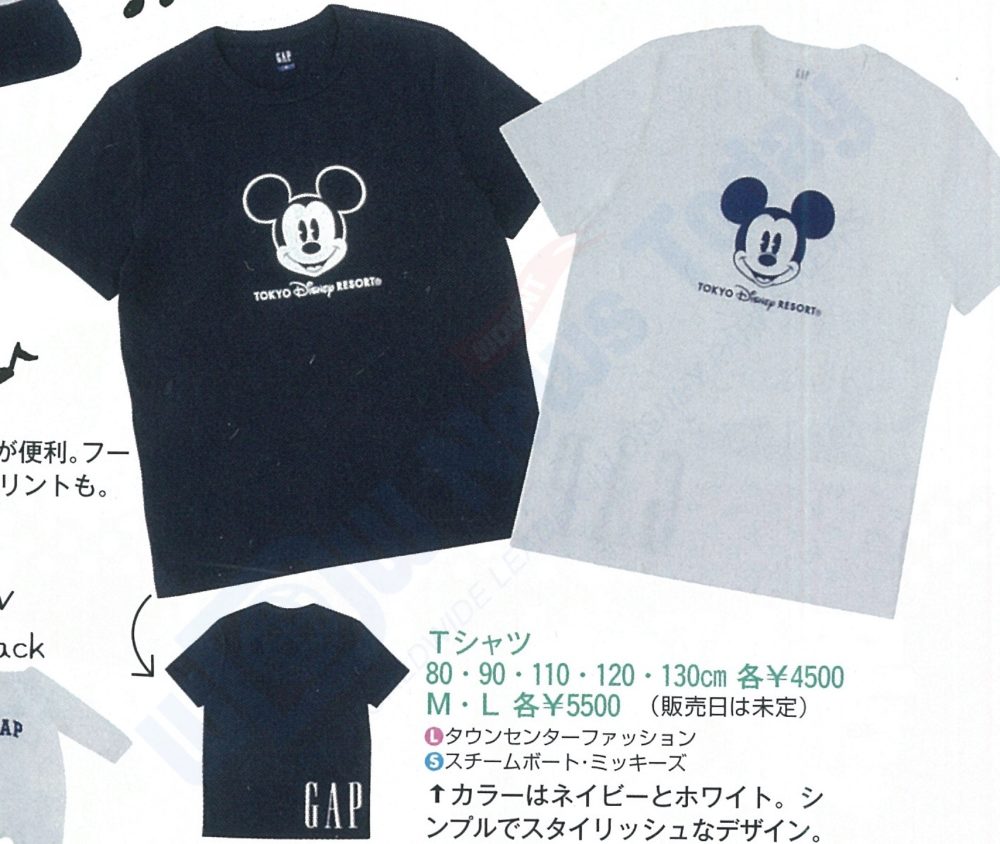 We're really venturing more in to the price ranges of domestic parks apparel at these prices, but they're collaborations rather than produced directly by the resort. With costs almost doubling those produced by TDR themselves, it may be hard for some to justify buying the Tokyo Disney Resort+GAP apparel line. The release date is still to be determined, but it probably won't be too long after the parks open. We'll keep you posted here on WDWNT!
Are you considering or planning a visit to Tokyo Disney Resort? Visit TDRPlans for every detail (and more) that you'll need to make your trip the best it can be! Did I mention it's 100% free? Oh, and stay tuned to WDWNT for up-to-date news on Tokyo Disney Resort, Walt Disney World, and Disney Parks worldwide!