Bring out your inner explorer with our Kungaloosh Copycat Recipe from The Adventurers Club at Downtown Disney's Pleasure Island. But, be sure not to skimp on the extracurricular… especially Suggested Dinning Apparel. After all, "some days you eat the bear, some days the bear eats you… but always dress for the hunt!"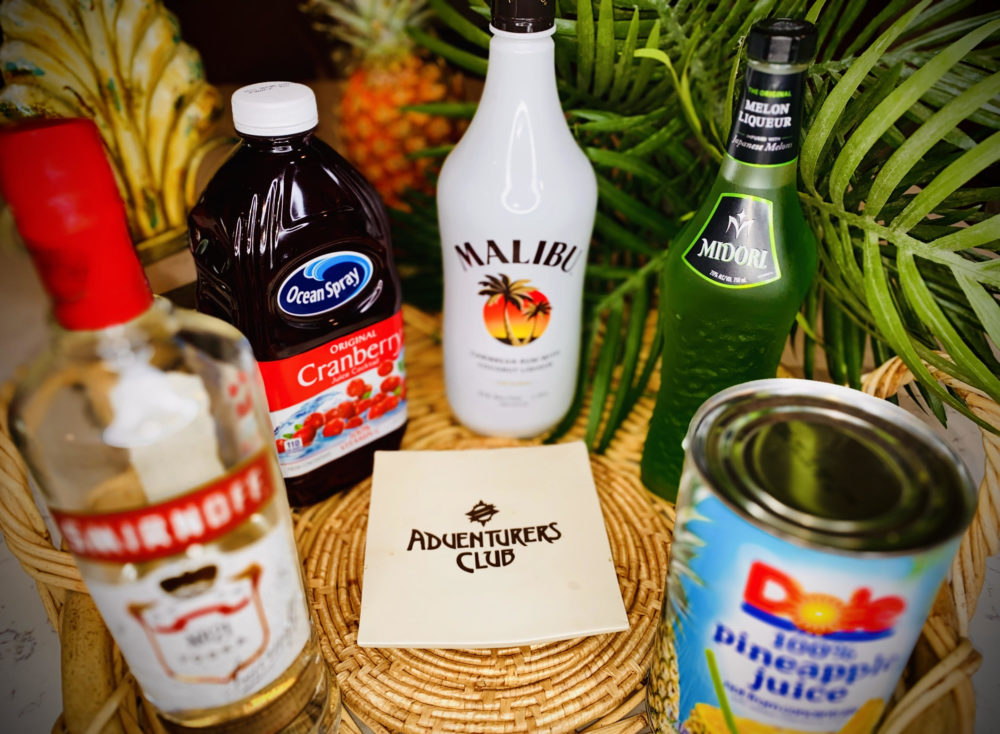 Styled after a private club for world travelers and explorers, The Adventures Club showcased an endless array of animatronics, puppets, and a cast of improvisational adventurers who performed comedic routines, spiked with innuendo, as they mixed and mingled with guests throughout the club. Steeped in Imagineering lore and littered with artifacts from innumerable far-off explorations, this themed nightclub, located upon the shores of Downtown Disney's Pleasure Island, possessed the very same high-spirited eclectic charms of Magic Kingdom's Adventureland. As any passerby could tell you, many laughs were had and drinks were poured as members shared a hearty cheer… "KUNGALOOSH!"––the club's official greeting and beverage. Oh, and did we mention… every night was New Year's Eve… in true Pleasure Island fashion!
Though Merriweather Adam Pleasure's exotic watering hole may have long since closed their doors, its infectious energy runs rampant as the club itself, in hearts of fans, far and wide.
KUNGALOOSH FROM ADVENTURERS CLUB – INGREDIENTS:
1 ¼ ounce Vodka
1 ¼ ounce Malibu Rum
¾ ounce Midori Melon Liqueur
2 Tbsp Pineapple Juice
1 Splash Cranberry Juice
SUGGESTED VIEWING WHILE PREPARING KUNGALOOSH FROM ADVENTURERS CLUB:
KUNGALOOSH FROM ADVENTURERS CLUB – PREPARATION:
Combine contents into glass.
Mix well.
Pour over ice.
SUGGESTED VIEWING WHILE DINING:
SUGGESTED DINING APPAREL: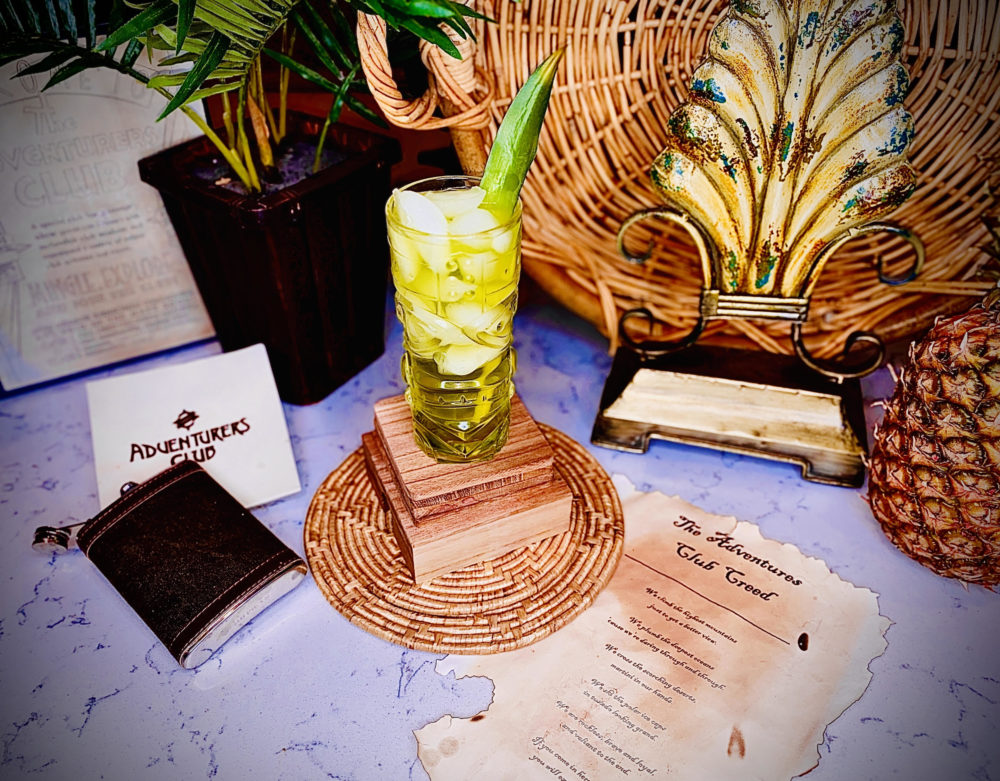 We hope you enjoyed our Kungaloosh Copycat Recipe from Adventurers Club at Pleasure Island. If you try recreating this recipe, be sure to share it on Twitter or Instagram and let us know by tagging us using @WDWNT. Have a recipe request? Let us know in the comments section below. Oh… and… HAPPY NEW YEAR!