This post may contain affiliate links; please read the disclosure for more information.
Oh, this is the night
It's a beautiful night
and they call it Pin Release Day…
For those marking their calendars for the next Limited Edition Disney Parks Pin drop, we have a new date to write down. Earlier today while scanning through shopDisney, we were once again struck with a release date for a new line of Official Disney Parks Limited Edition pins.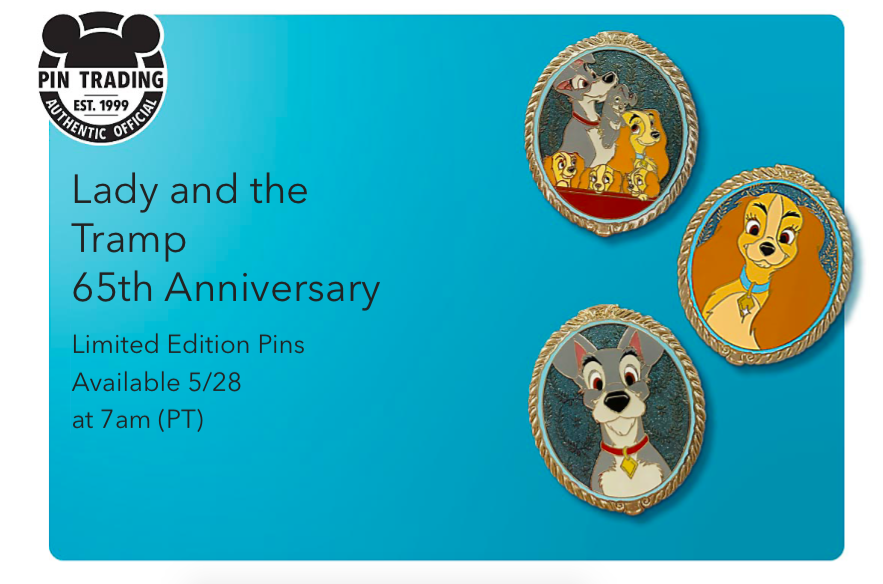 This new set celebrates the 65th Anniversary of the film Lady and the Tramp featuring cameo portraits of the two titular characters as well as a family portrait including Annette, Collette, Danielle, and of course, little Scamp.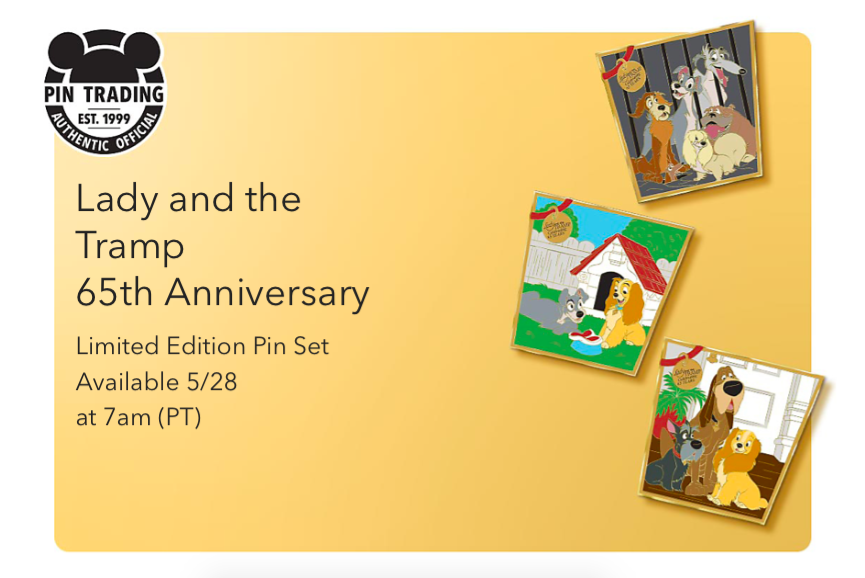 Three other pins will also become available showcasing other scenes and characters including Tramp and his fellow street mutts, Lady's purebred companions, and a sweet scene of Tramp sharing a steak dinner with his sweetheart. These three pins also all feature a dog collar accent honoring the anniversary celebration.
With the ongoing park closures, all Disney Parks Exclusive Pin releases have been moved to shopDisney for the time being, however, with the reopening of World of Disney in Disney Springs on May 27th it will interesting to see if these pins become once again available in-store. Nevertheless, all 6 of these pins will officially drop on shopDisney.com on May 28th at 7 AM PDT (10 AM EDT), so be sure to be ready bright and early to make your purchases.
So, will you be setting an alarm on 5/28? Let us know in the comments below!