D23 has just announced that it will be postponing Destination D: Fantastic Worlds until 2021 due to the ongoing COVID-19 pandemic. A new date will be announced later this year. For the full announcement, posted on D23's Twitter page, can be found below: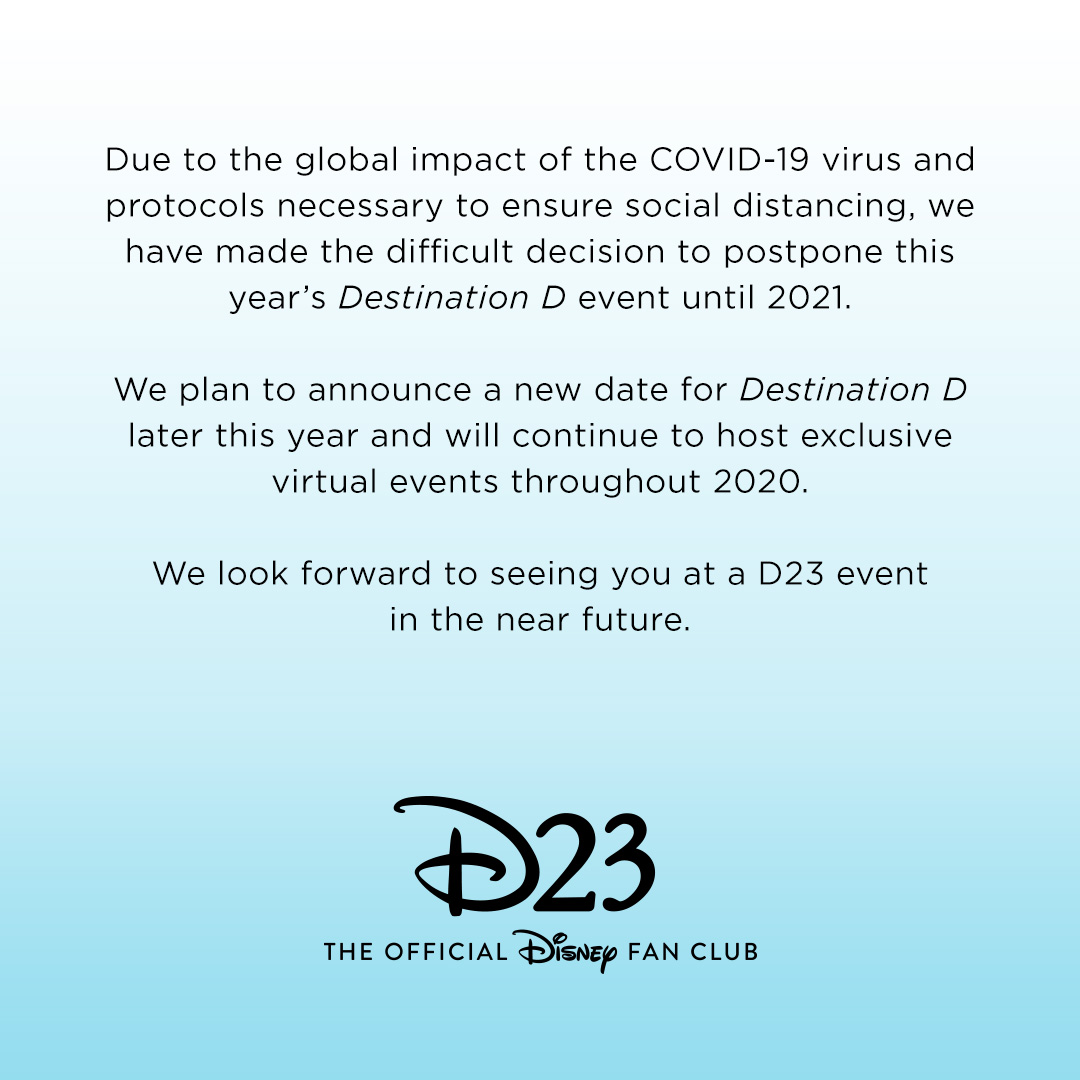 D23 Destination D: Fantastic Worlds was set to return to Walt Disney World Resort on November 20–22. Destination D's theme this year was meant to honor Disney's many magical places, from the extraordinary to the fantastical.
As part of the announcement, D23 has assured fans that it will continue to host exclusive virtual events through 2020.