Good morning from a sunny and humid Disney Springs. After a few days of rain, lets take a walk through the shopping district to see what is new.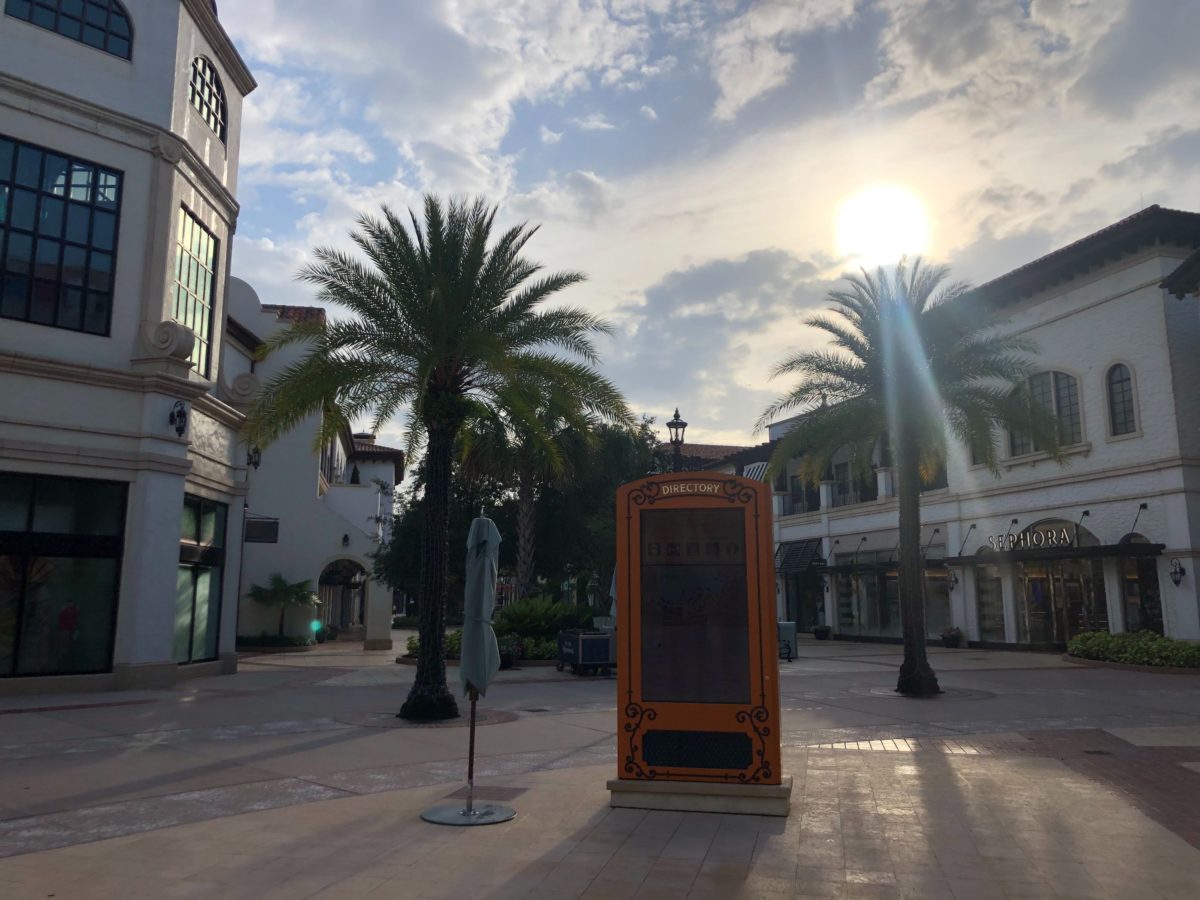 The sun was out for the first time in a few days, which was a welcome sight.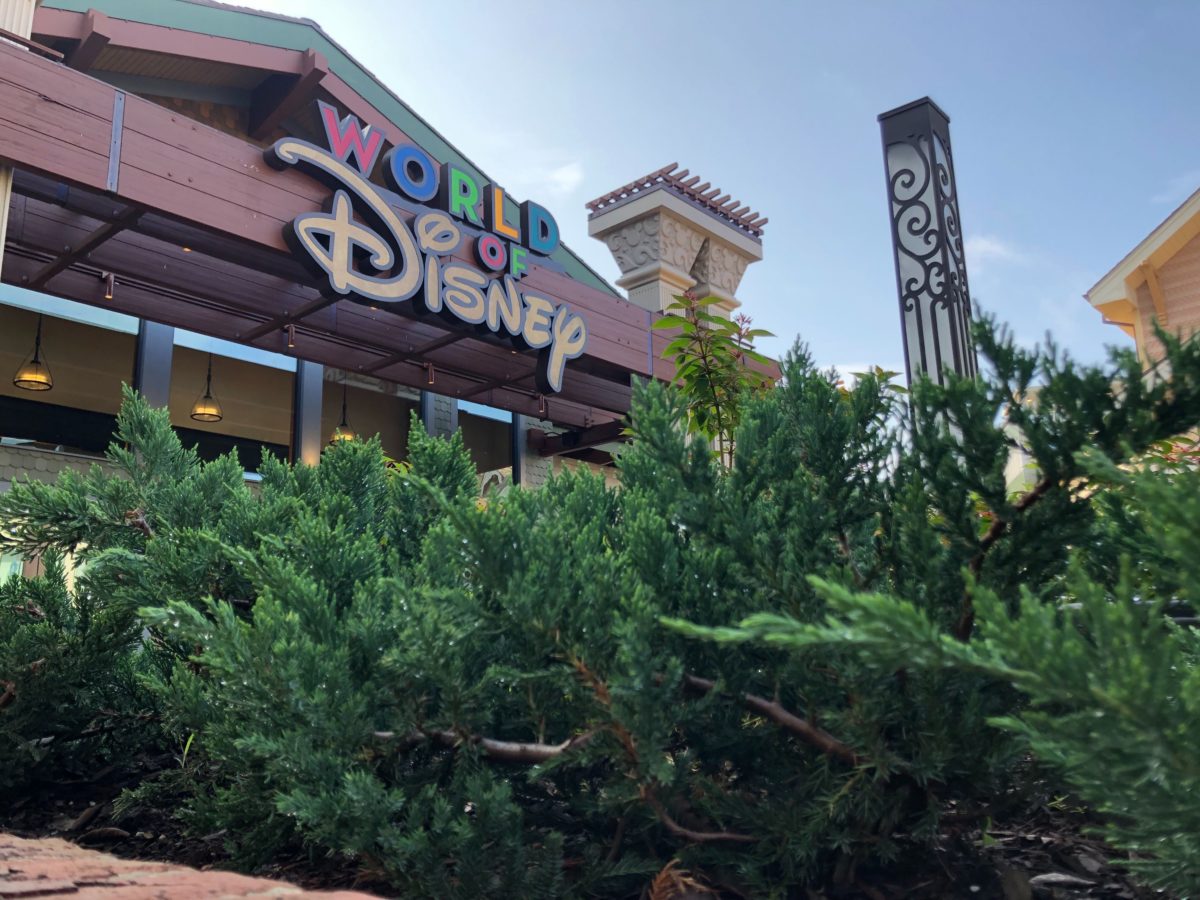 Guests arriving early this morning were informed by cast members at World of Disney that sign up for the Virtual Queue would begin at 9am. Previously, the store had been signing guests up at 8am.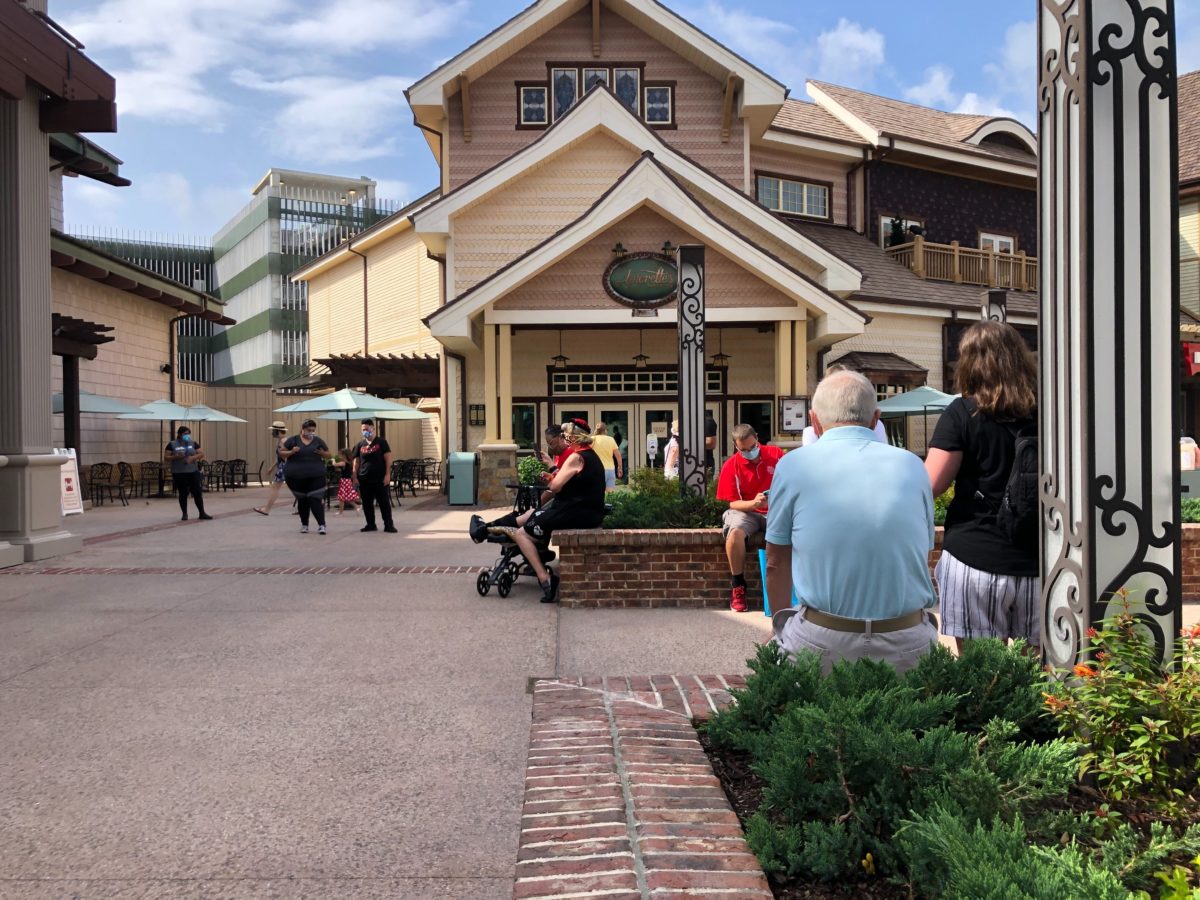 A small group of guests were ready for the store to open as 10am approached.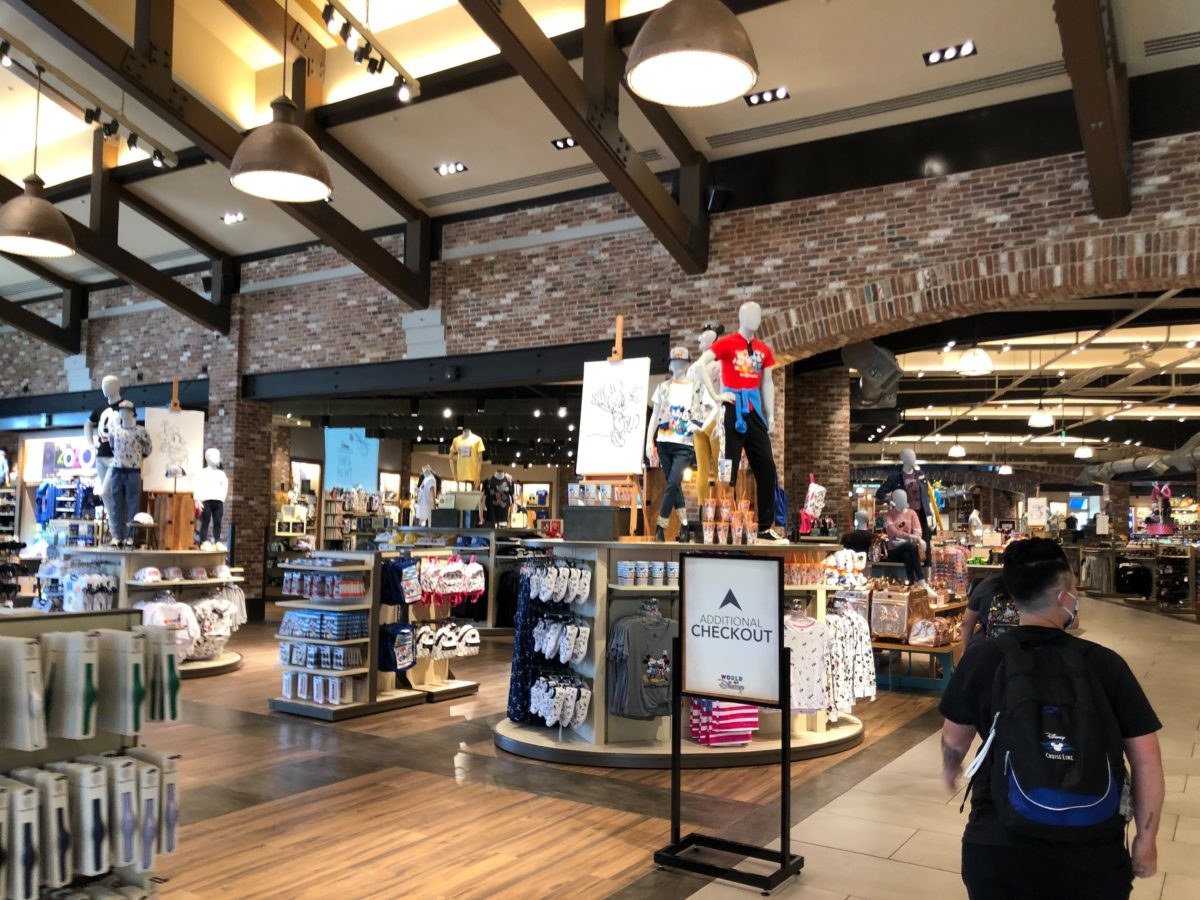 There's nothing quite like the cold air conditioning at World of Disney!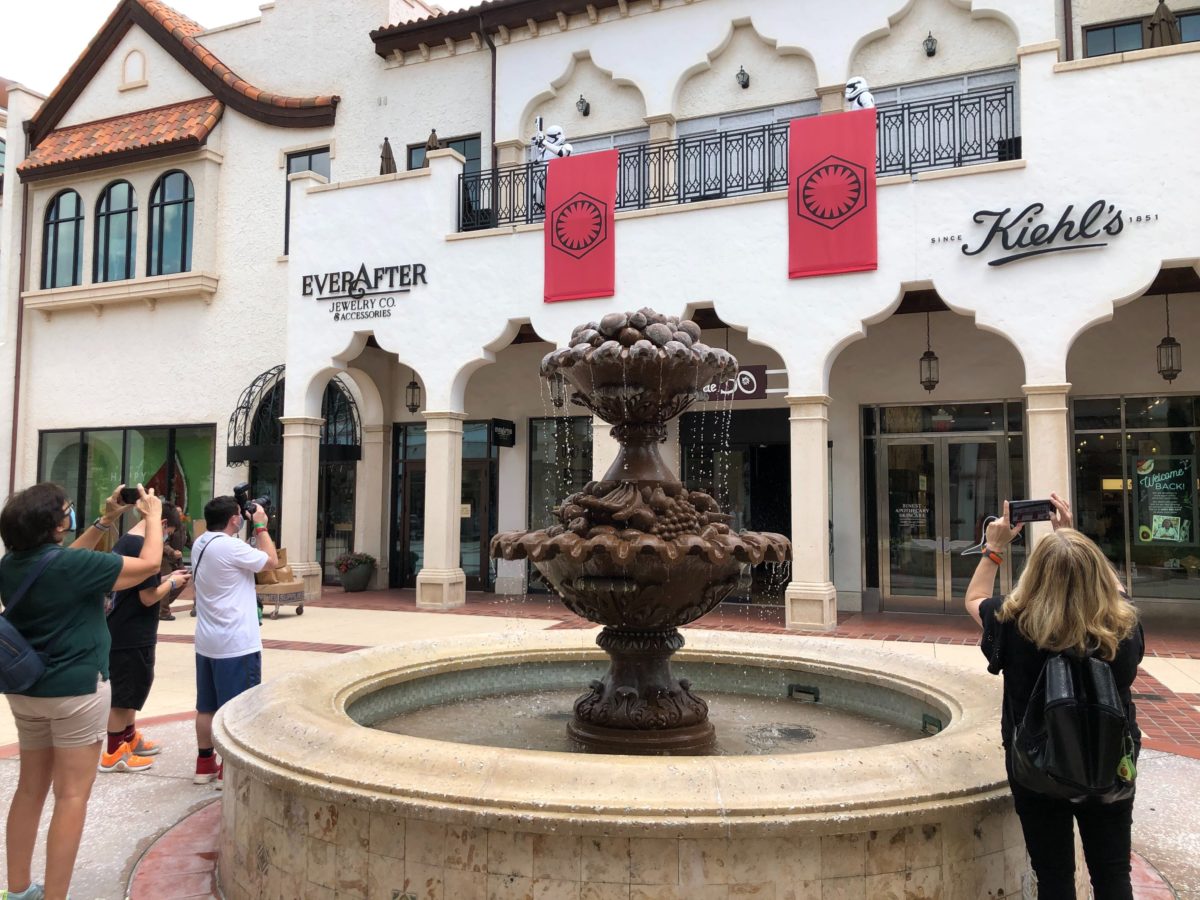 As usual, the First Order Storm Troopers were a popular sight by Uno de 50.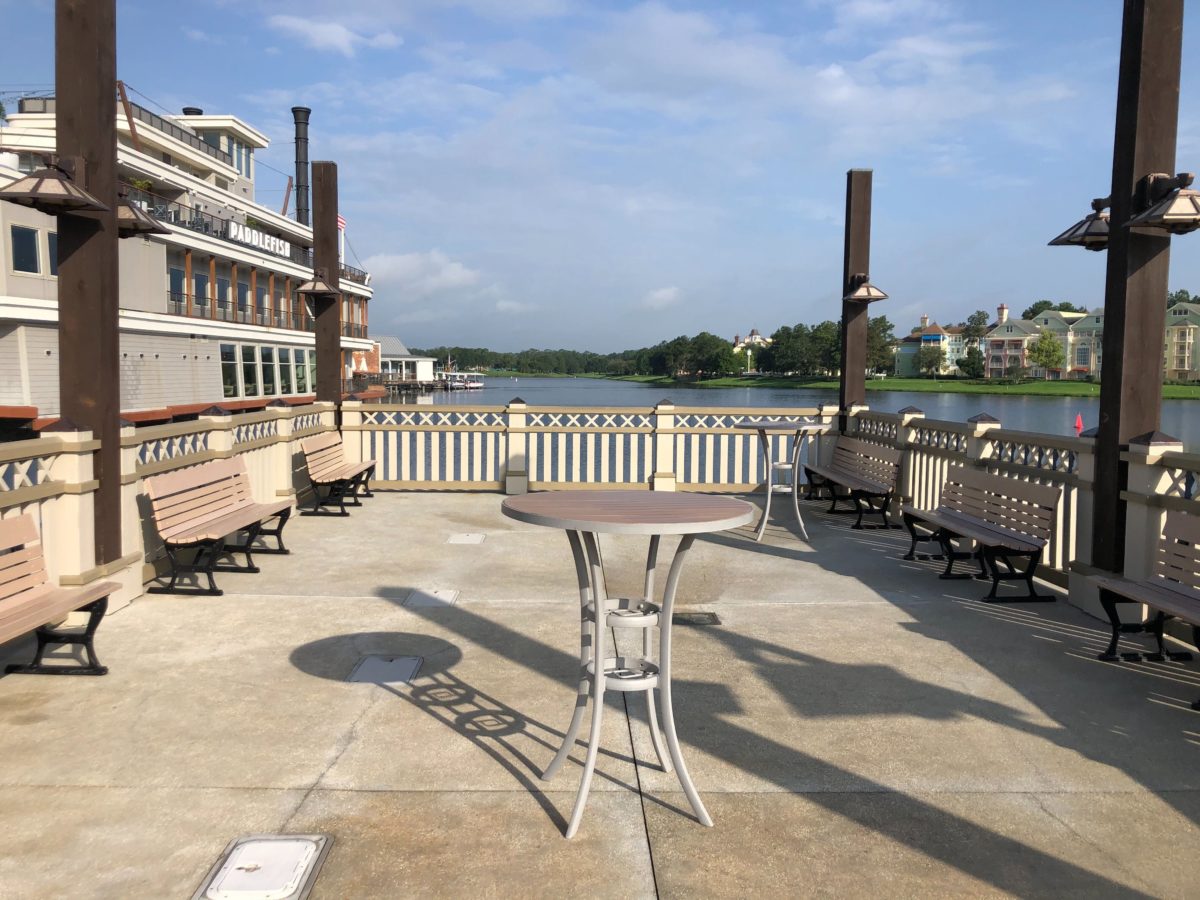 Some new tables have arrived over on the Marketplace bridge, overlooking Paddlefish. This is a great spot to stop and enjoy your food from B.B. Wolf or The Daily Poutine.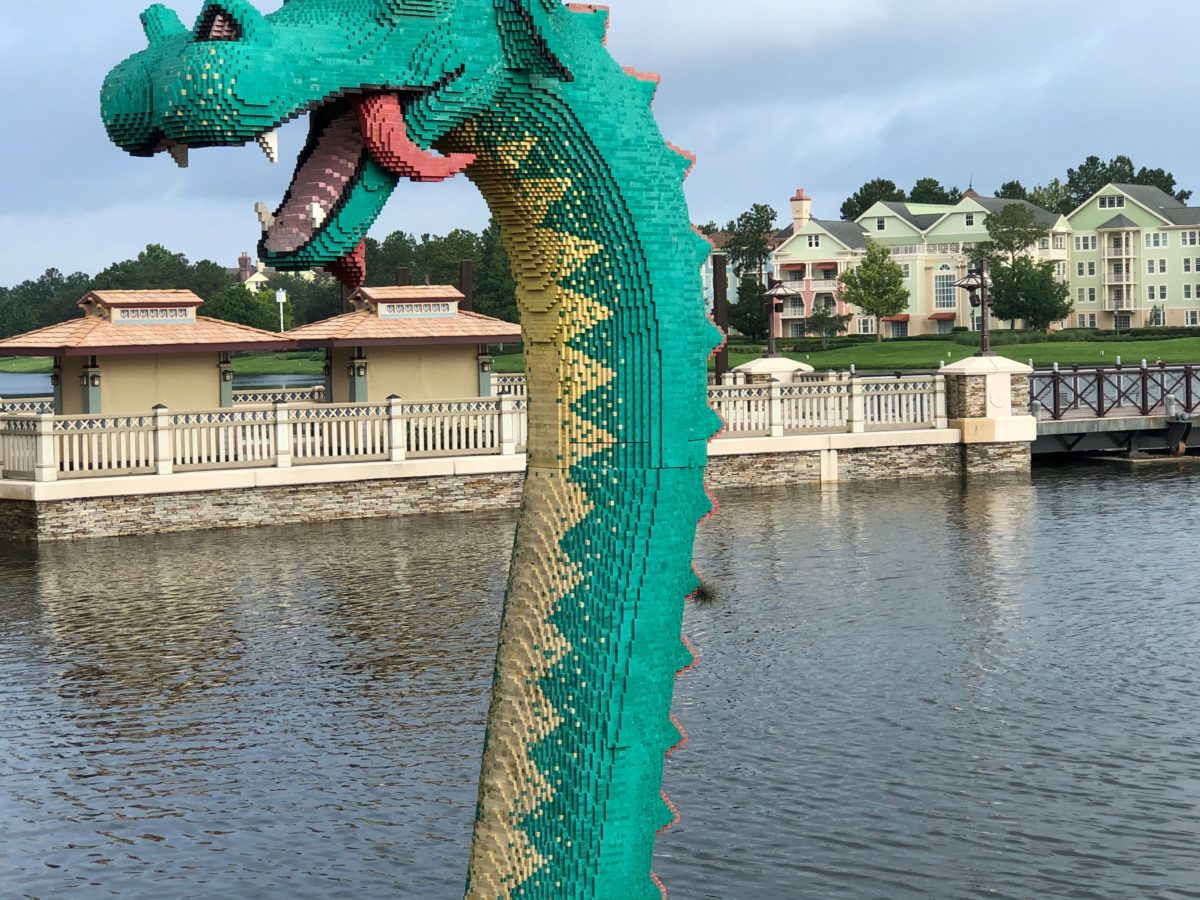 "Life finds a way…" – This air fern, probably.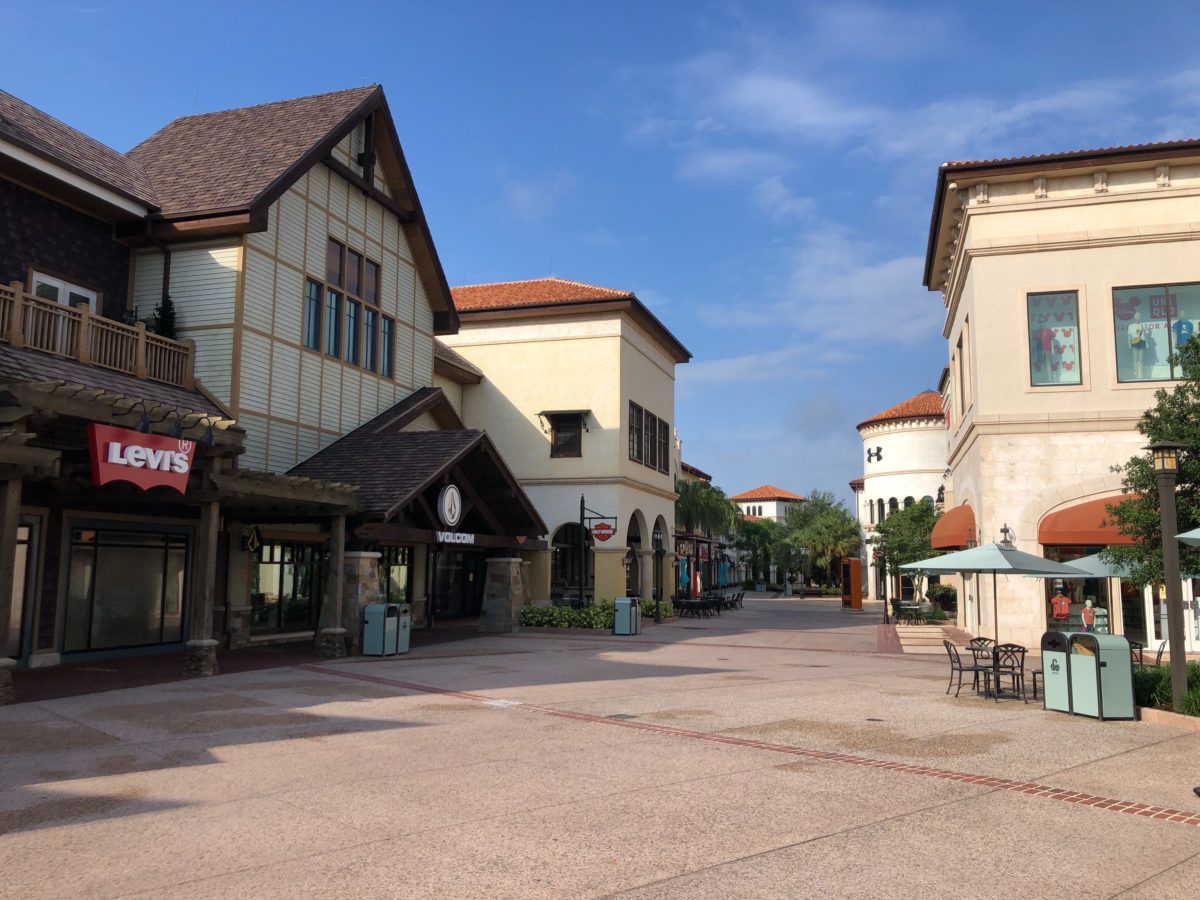 Elsewhere, Disney Springs was quiet this morning.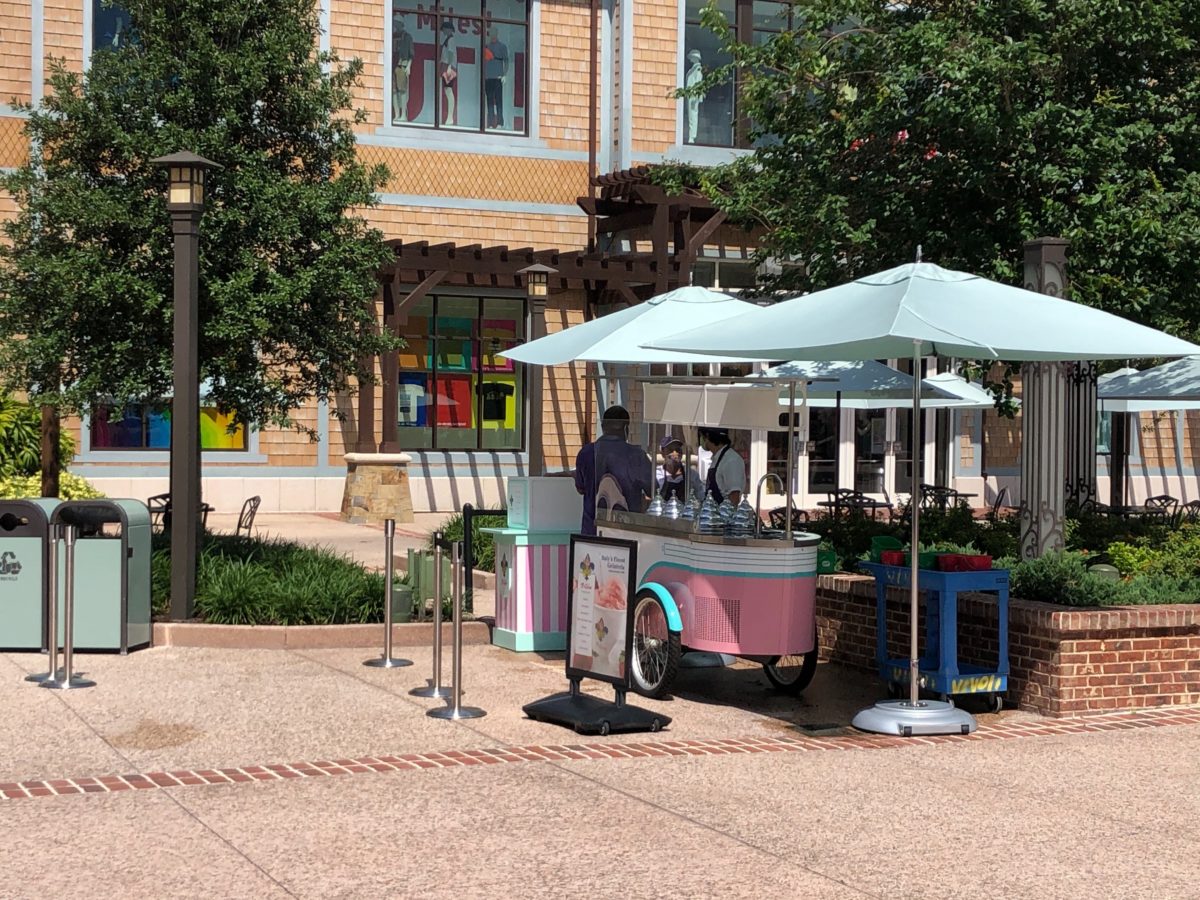 As we passed by the Vivoli il Gelato cart, we were told by several employees that the cart was not opening yet, and that they were simply cleaning. An opening date has not been announced yet for the cart or the main store over at The Landing.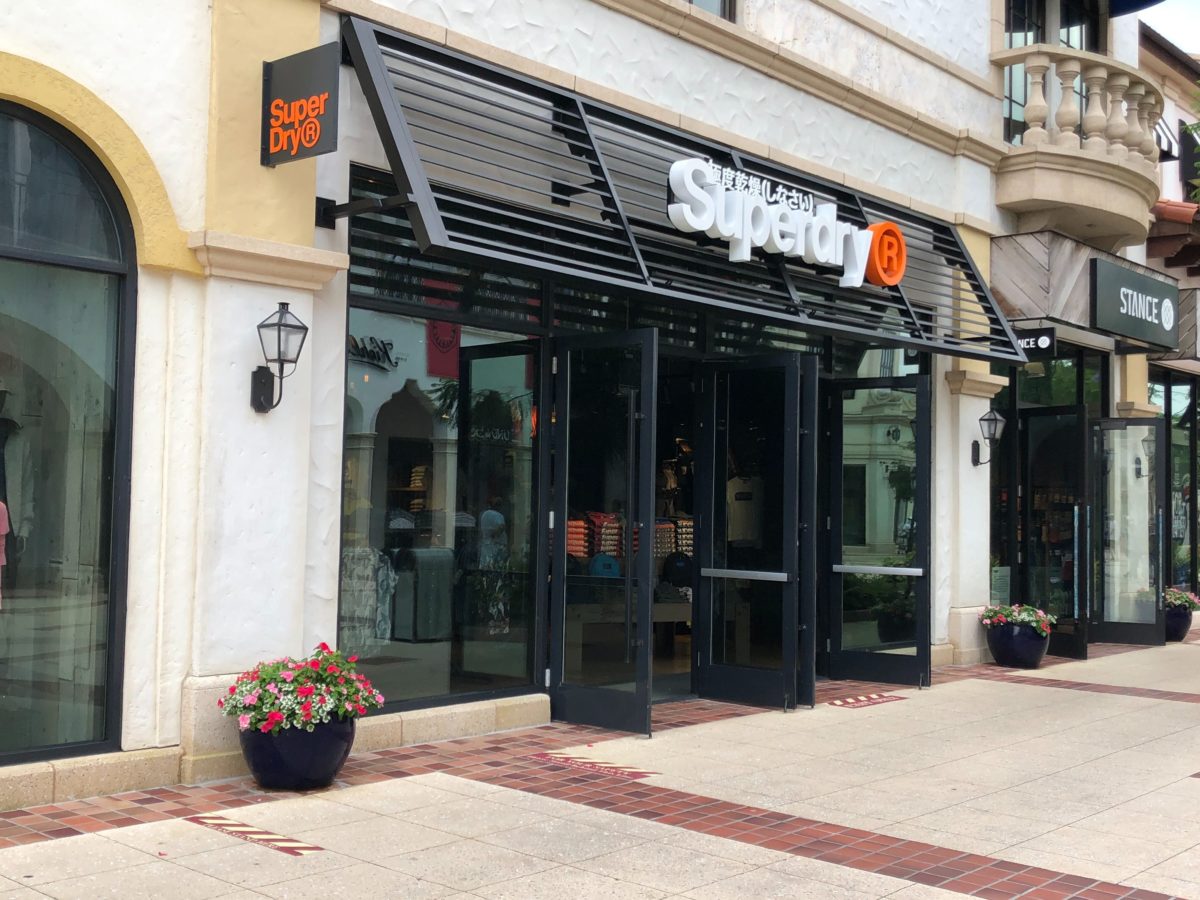 Superdry reopened today at Disney Springs.
Guests will find social distancing markers on the floor inside the store when they arrive for shopping near the registers in the back.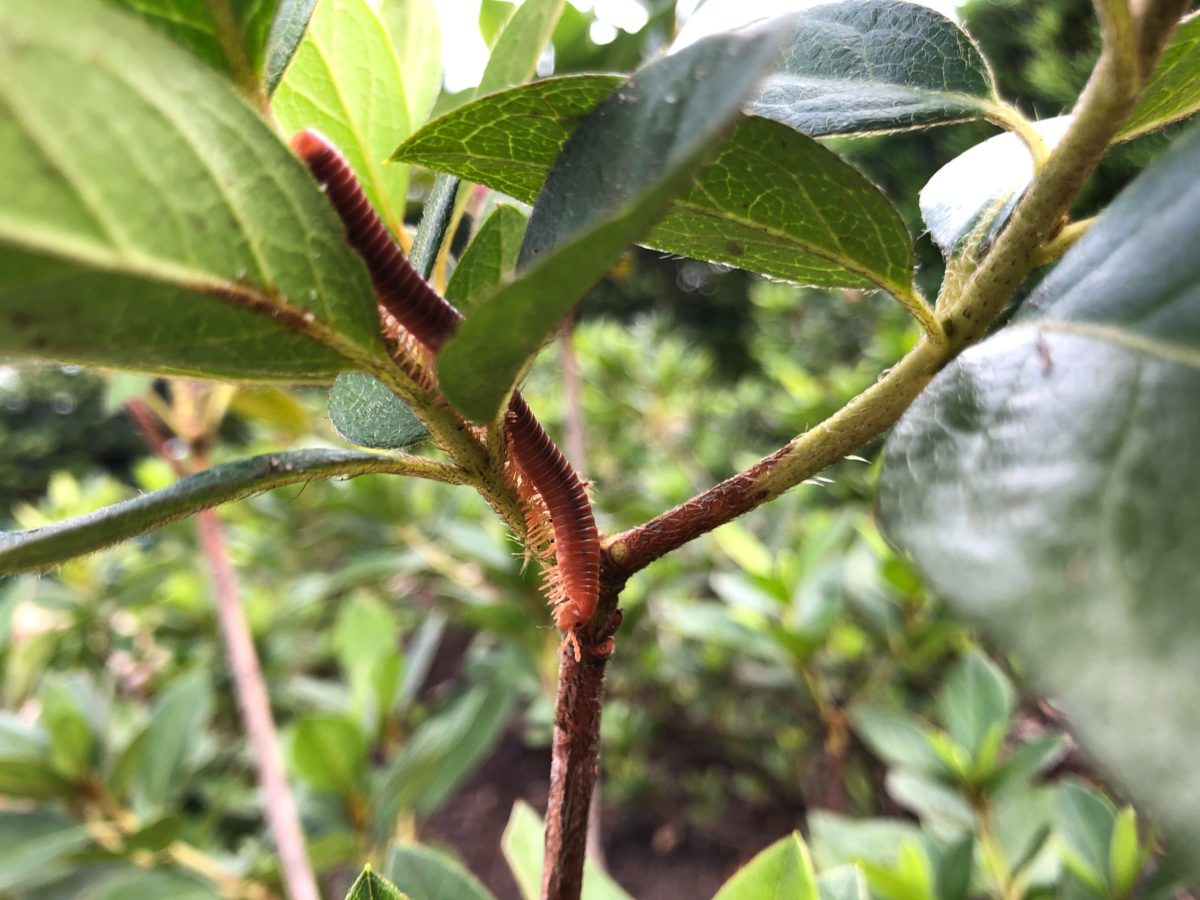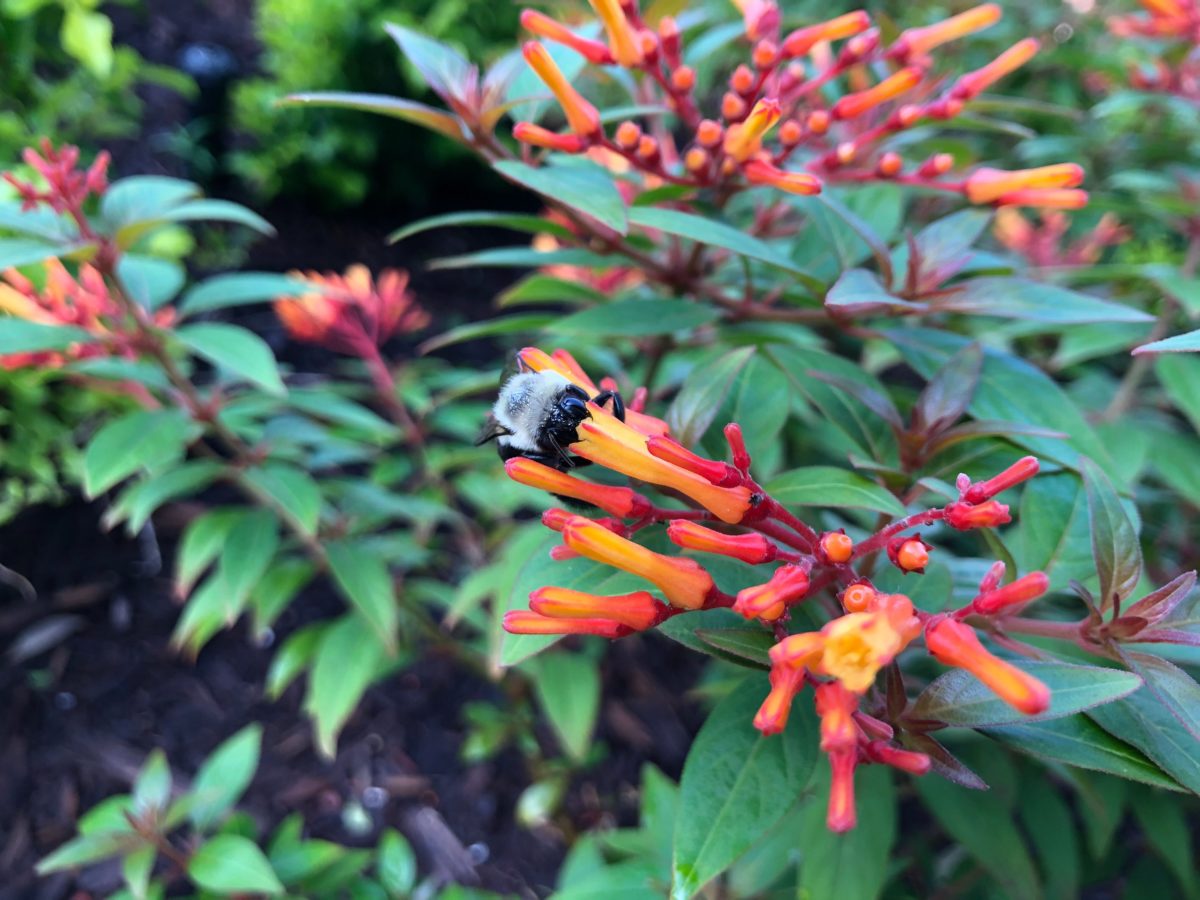 After two days of rain, nature sure seemed to enjoy the sunshine today.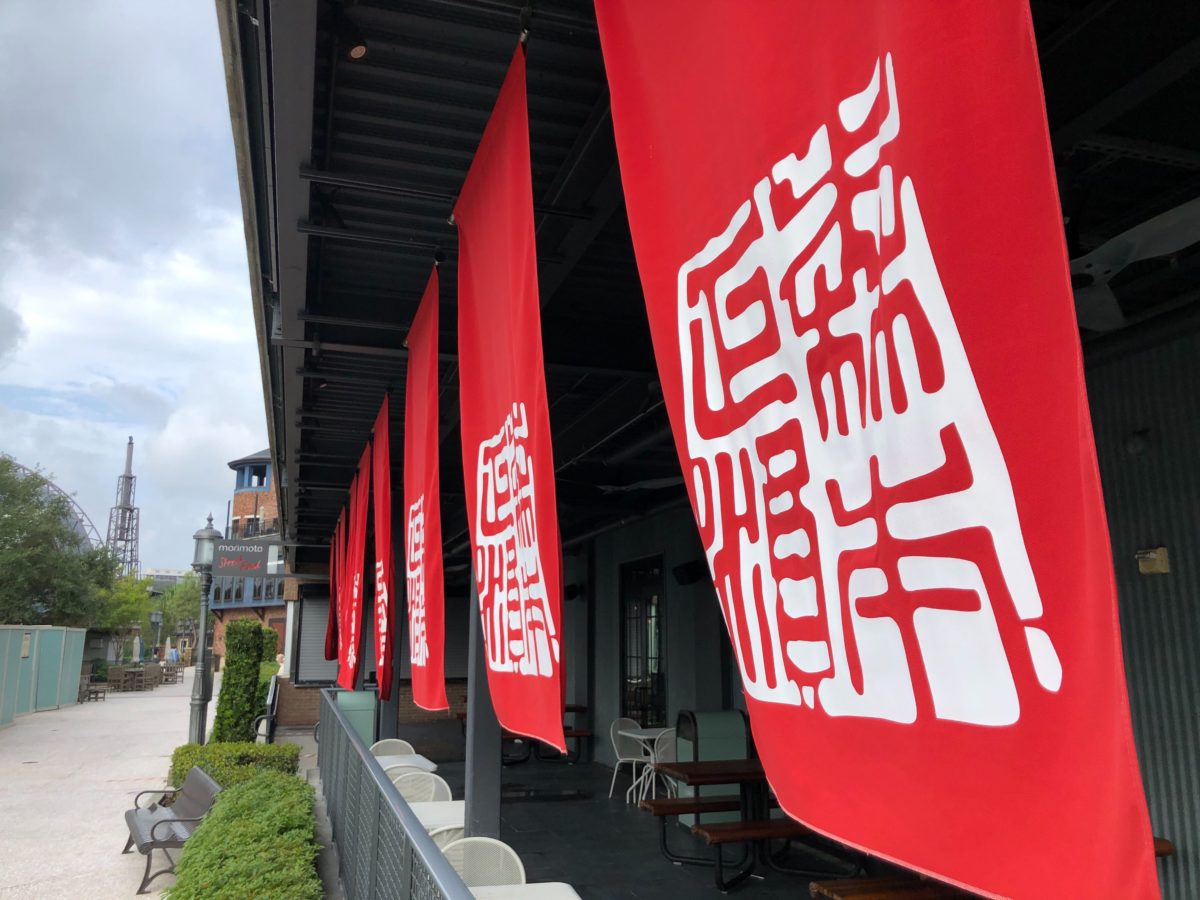 Has Morimoto Street Food secretly joined the First Order?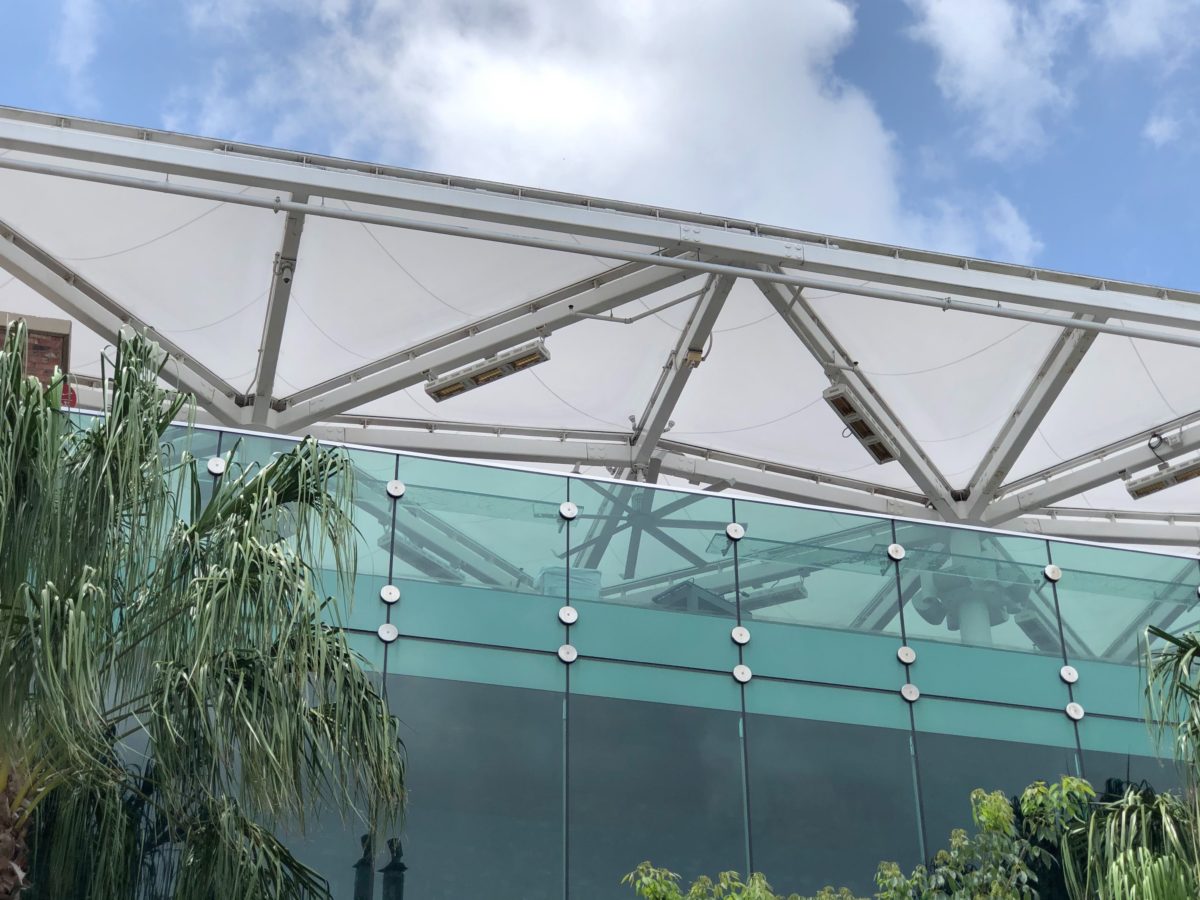 Over at the Coca-Cola store, pressure washers were heard from the top floor. This may signal an imminent reopening of the store and the rooftop bar.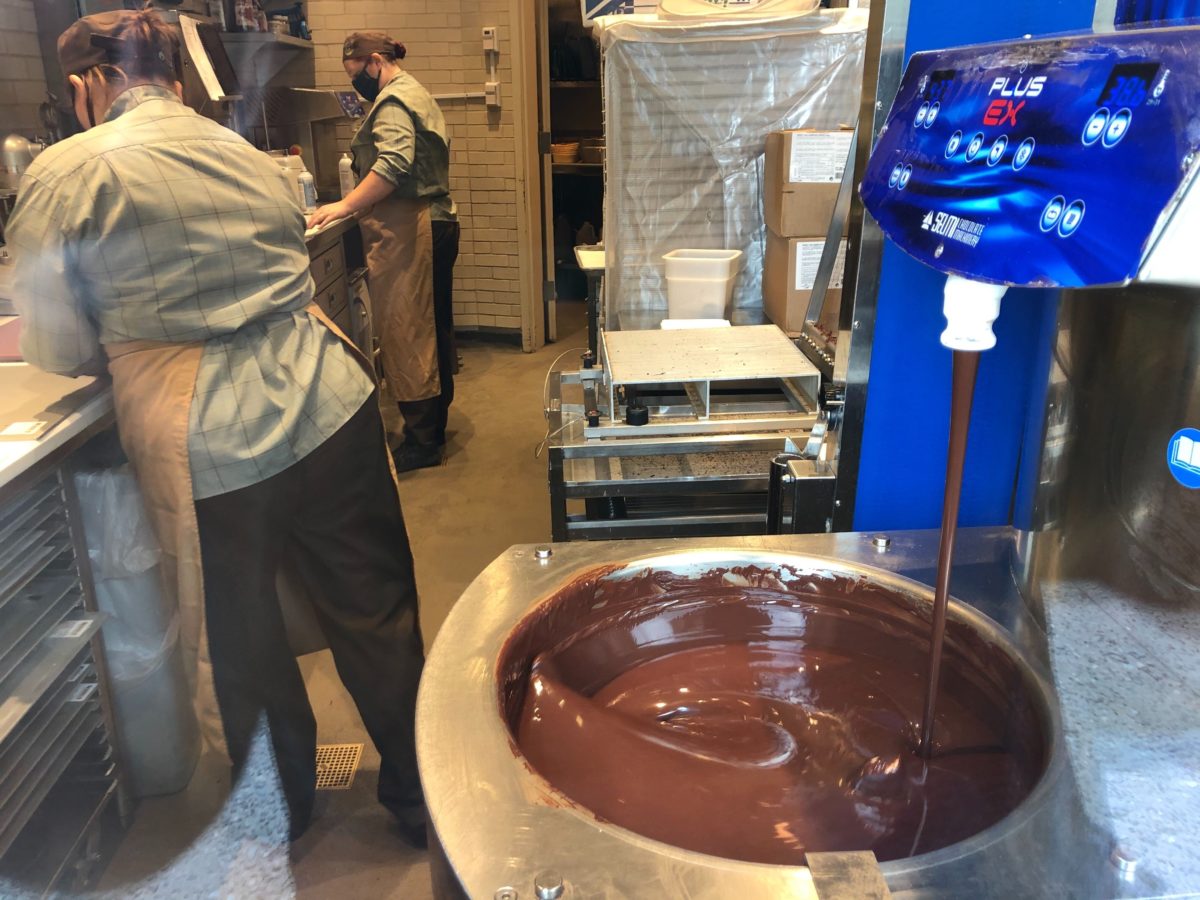 While the Ganachery still isn't open, the bakers and chocolate artists were no less busy today when we walked by.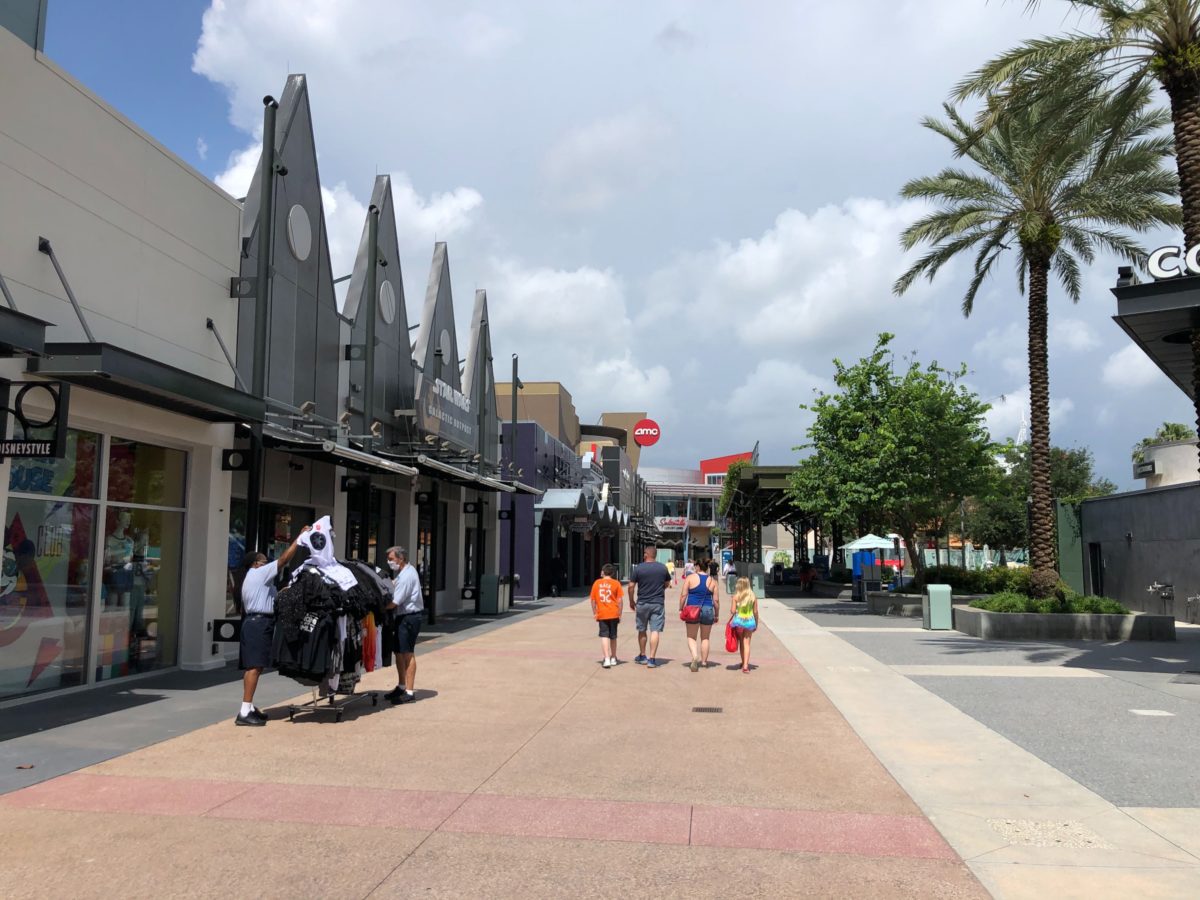 Over at the West Side, cast members were seen ferrying racks of Star Wars clothing from the Star Wars Galactic Outpost to parts unknown in Disney Springs.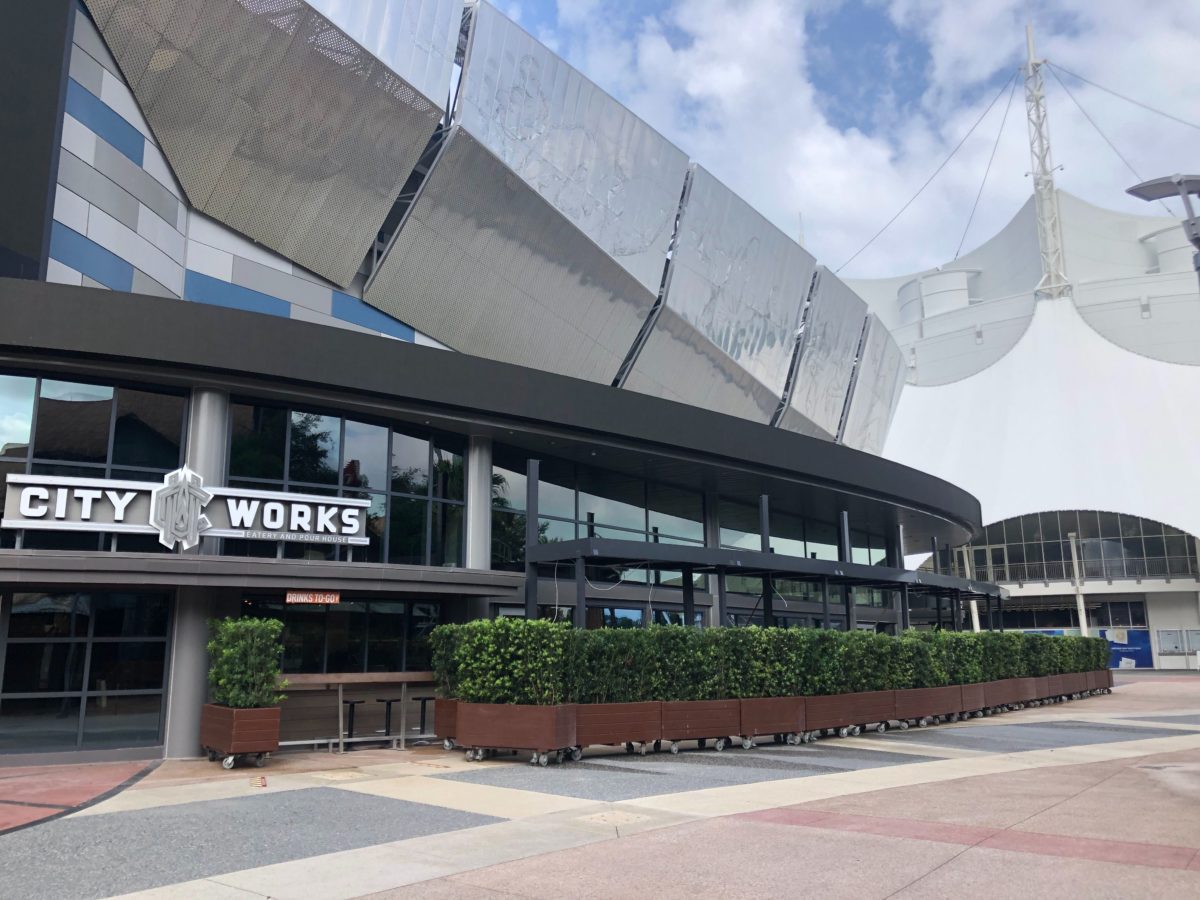 While City Works was quiet this morning, work has progressed on the new outdoor overhang and seating area.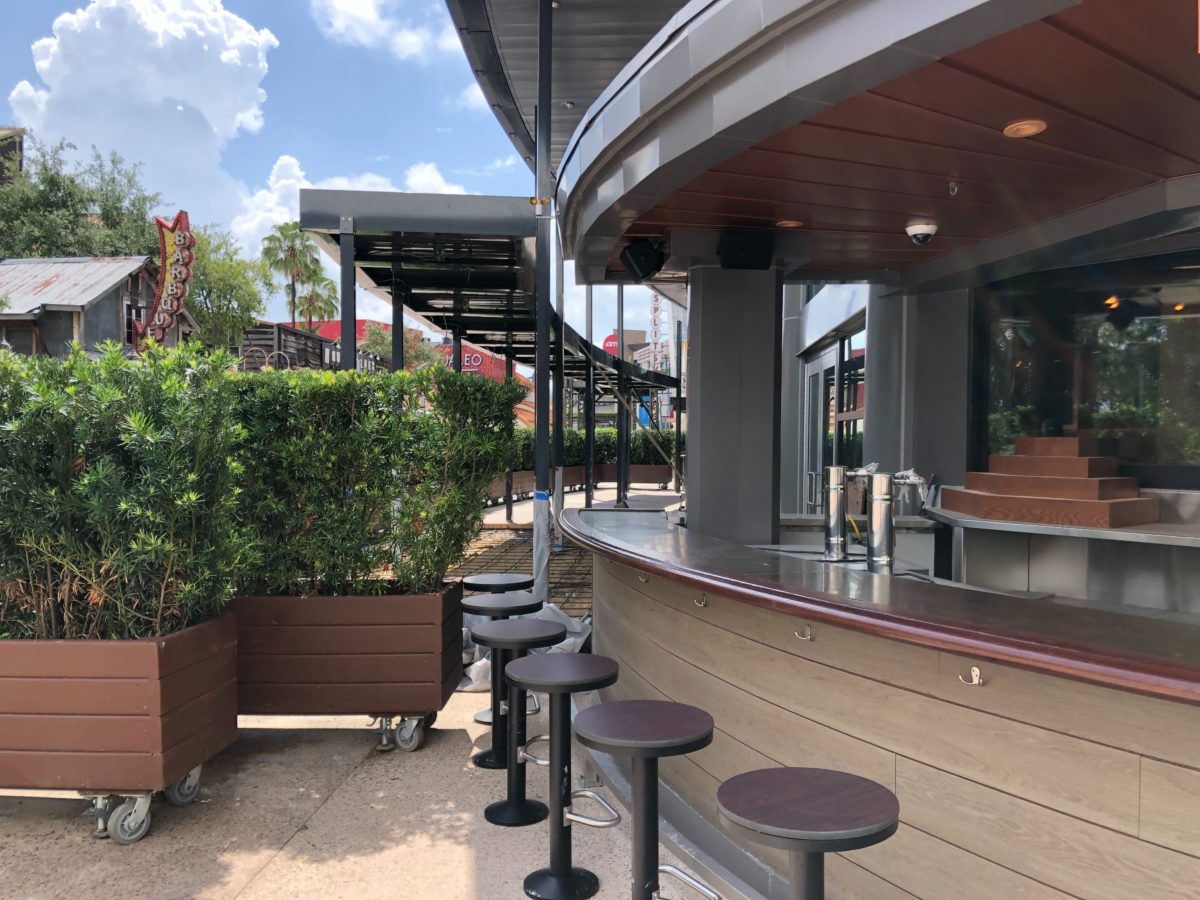 A look behind the planters reveals that half of the seating area under the new overhang has now been poured.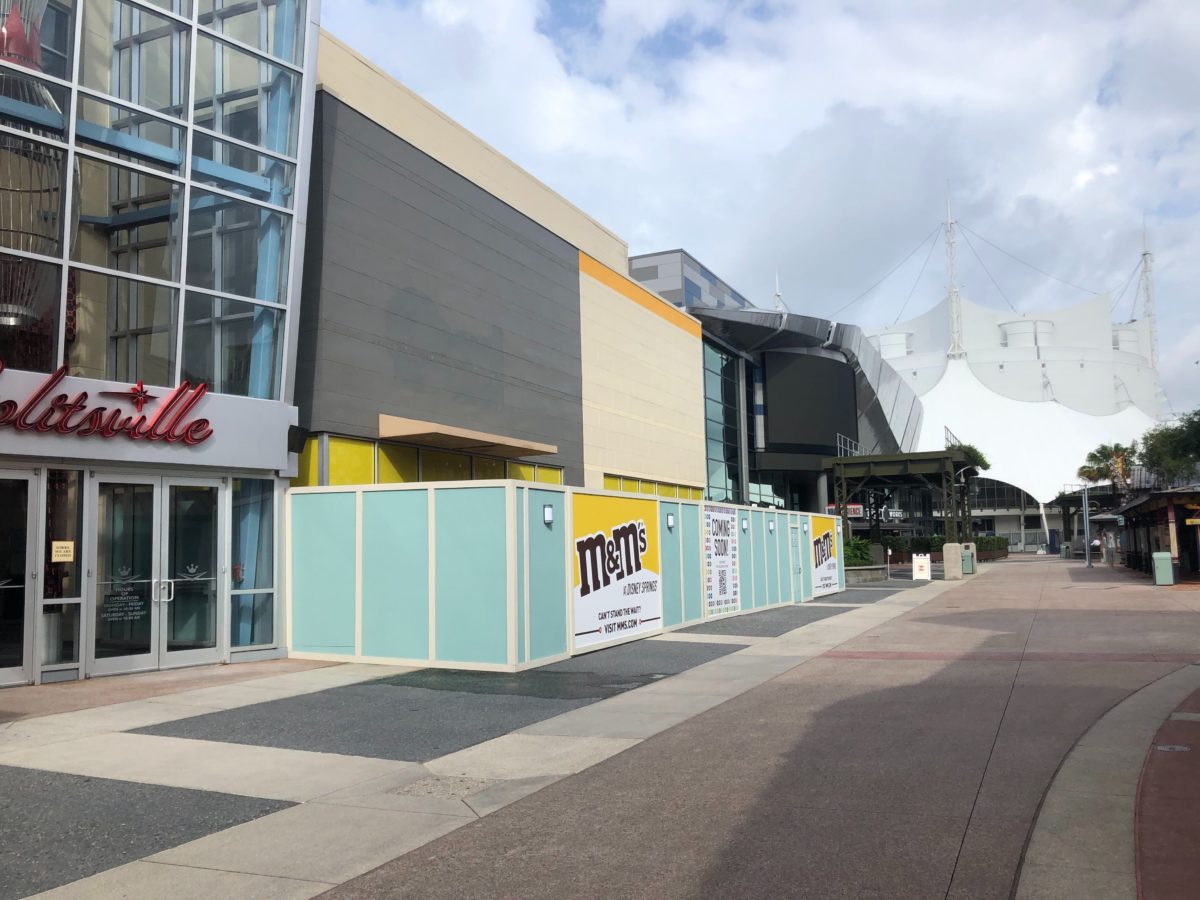 Work at the new M&M's store was also quiet this morning.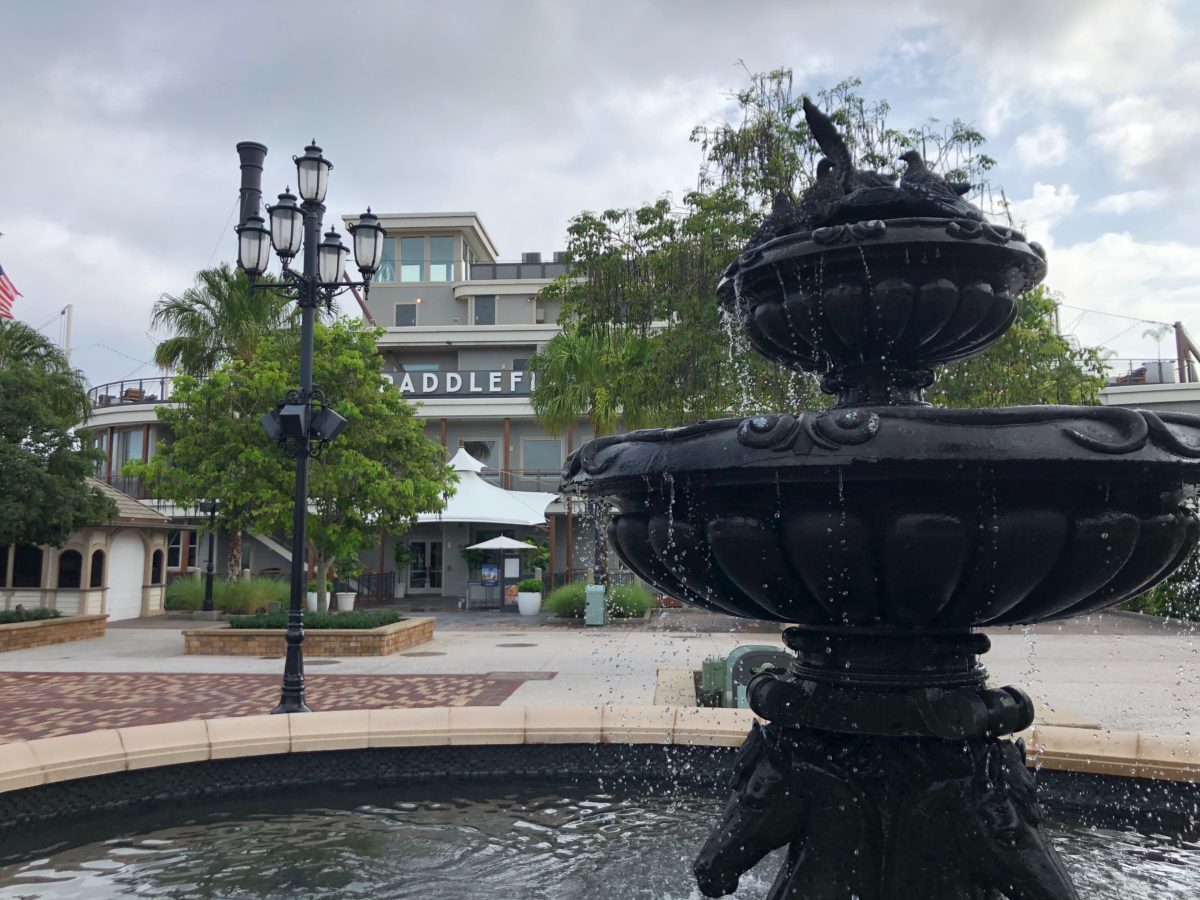 That wraps up our visit to Disney Springs today. Stay tuned to WDWNT for the latest in Disney parks news.