This post may contain affiliate links; please read the disclosure for more information.
In the run-up to the Fourth of July, Disney has been releasing a patriotic new collection of "Americana" merchandise, bringing Mickey Mouse magic to the classic Stars and Stripes. In Disney Springs today we spotted this all-new Loungefly backpack from the collection, and it's the perfect accessory to wear to the fireworks.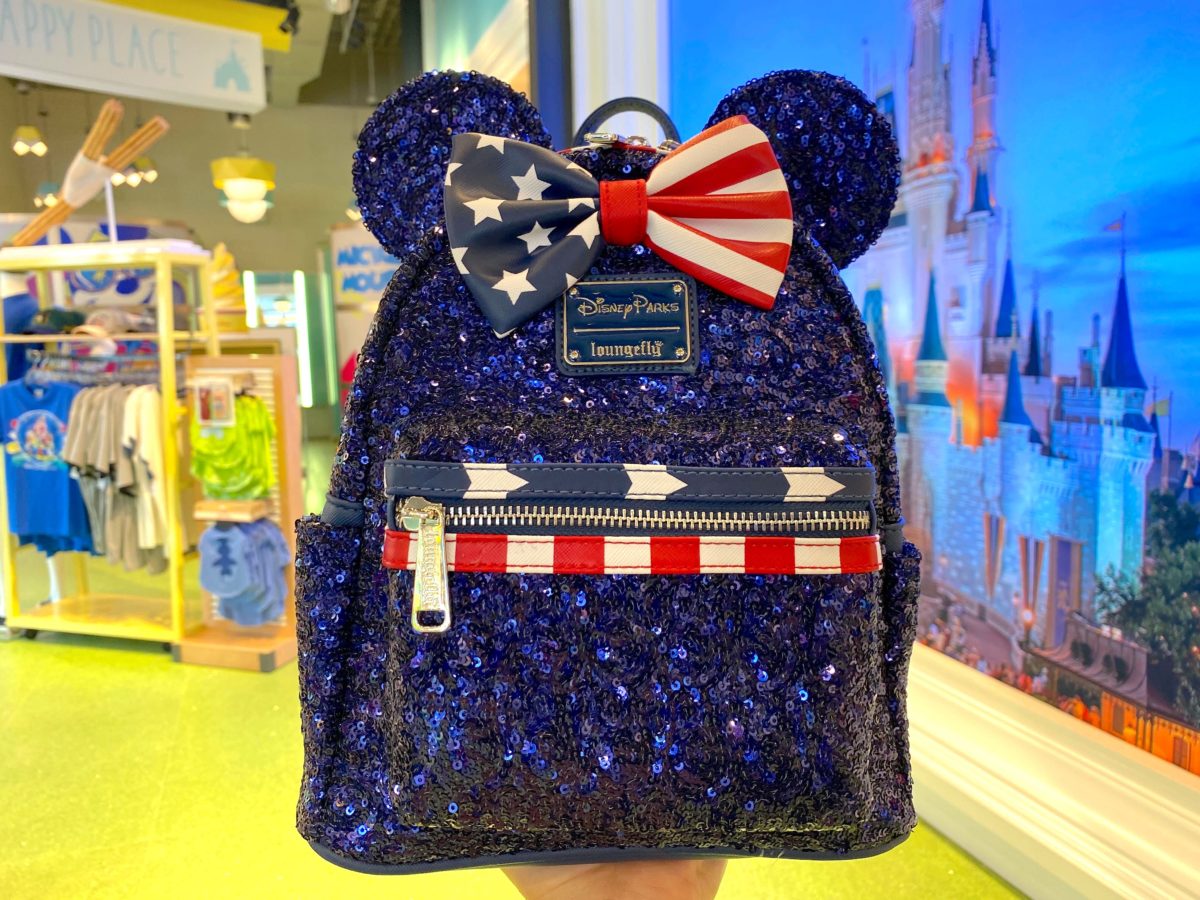 We previously saw this backpack up for sale on shopDisney, but this is the first time we've seen it in person, over in Disney Style in Disney Springs. Let's take a closer look…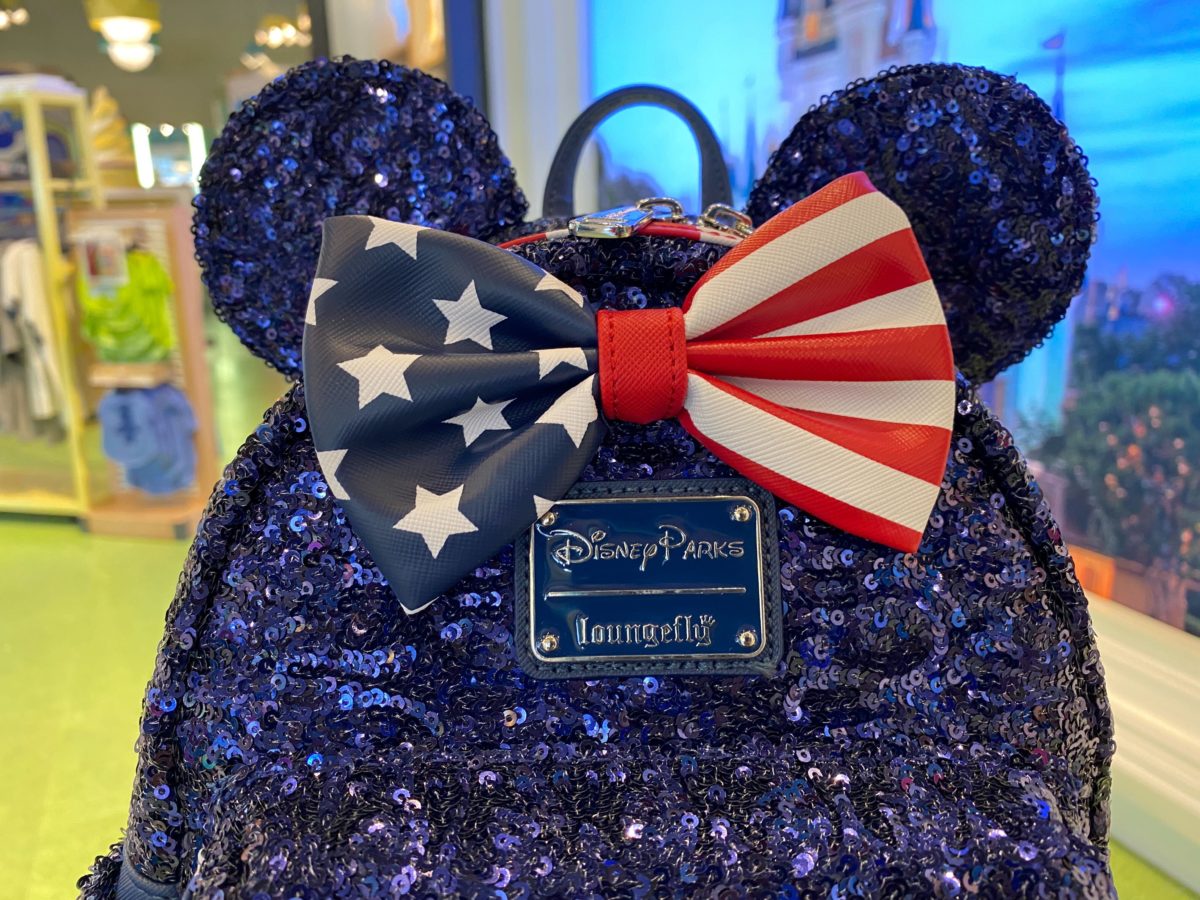 The backpack is completely covered in midnight-blue sequins, which really add to the starry feel of the bag. In true Minnie Mouse-inspired fashion, the bag has ears, and a big bow featuring red, white, and blue stars and stripes.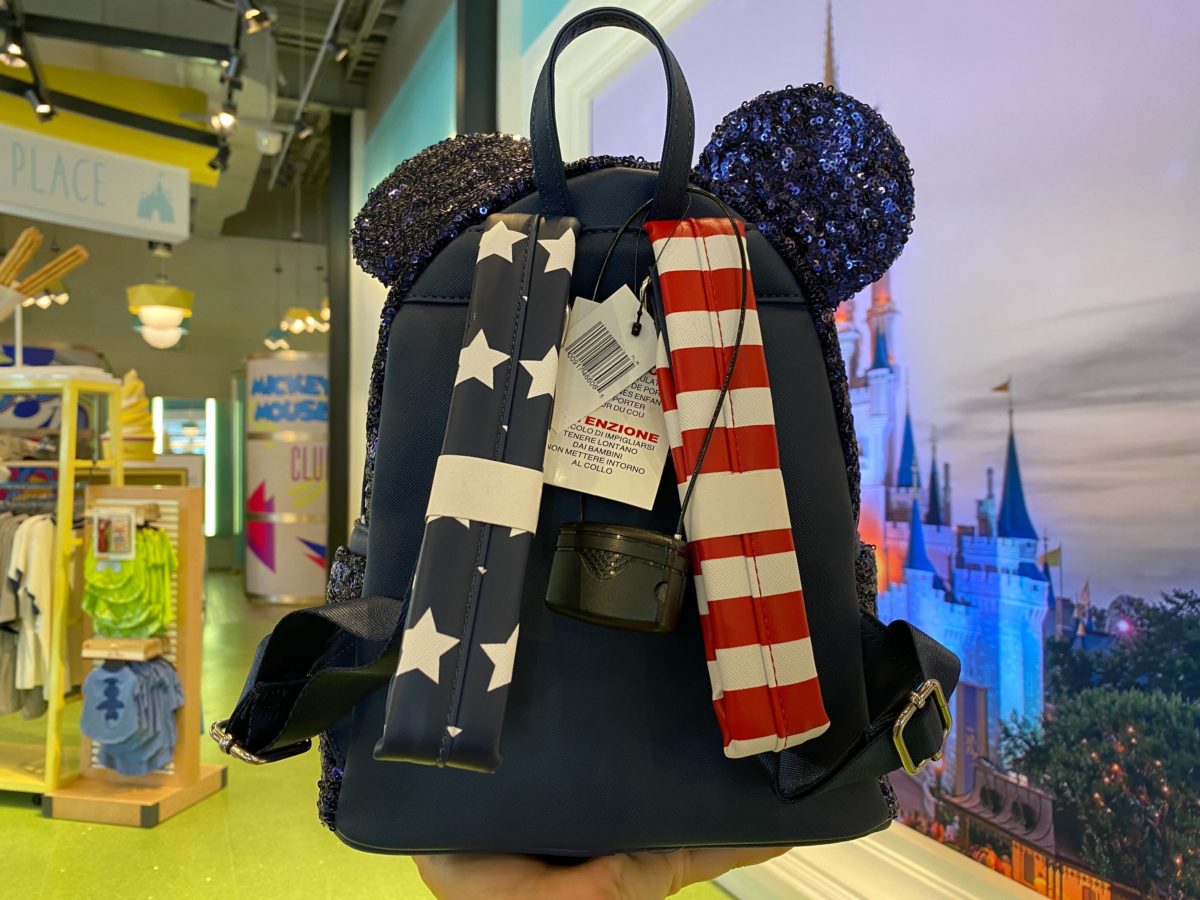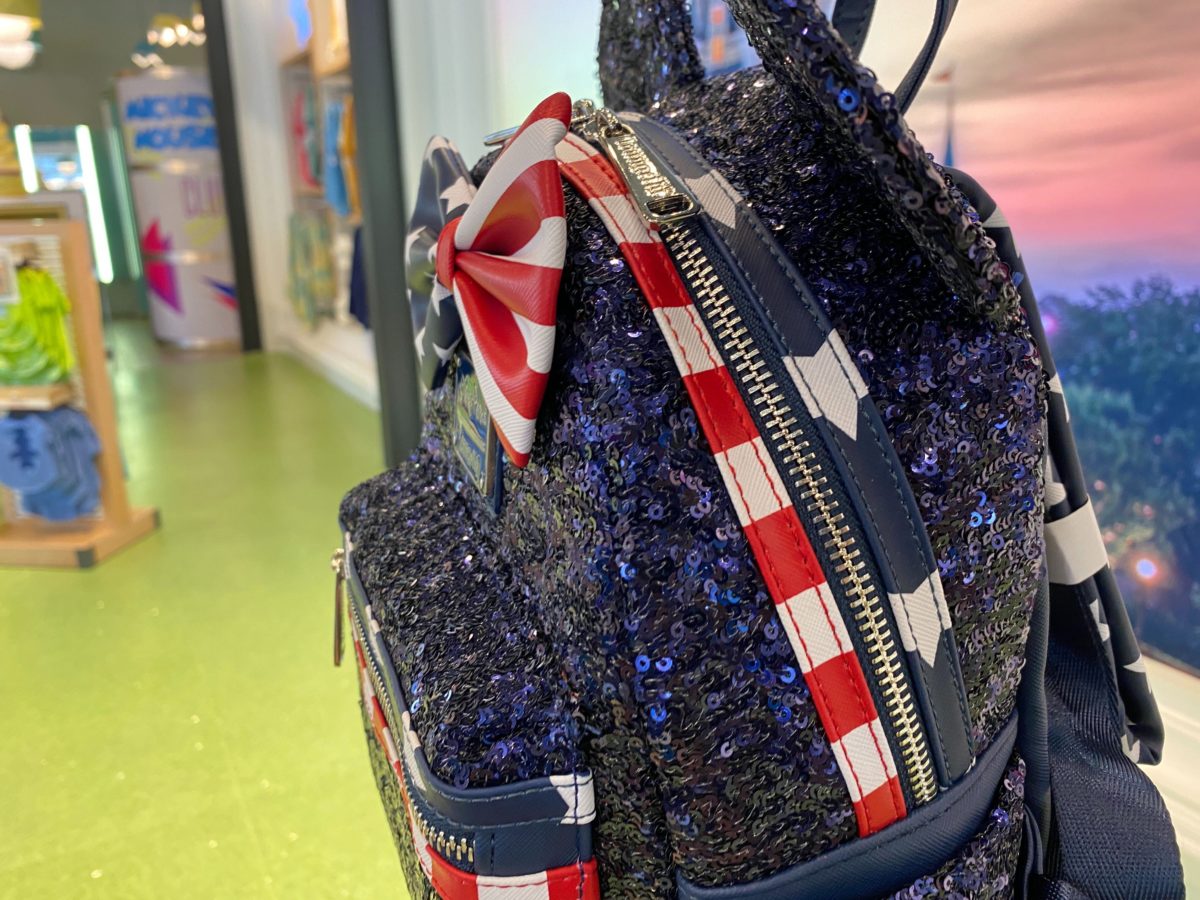 In true Americana fashion, the stars and stripes pattern boldly runs along the silver zipper of the back in both the front and main compartments, and covers each strap, too.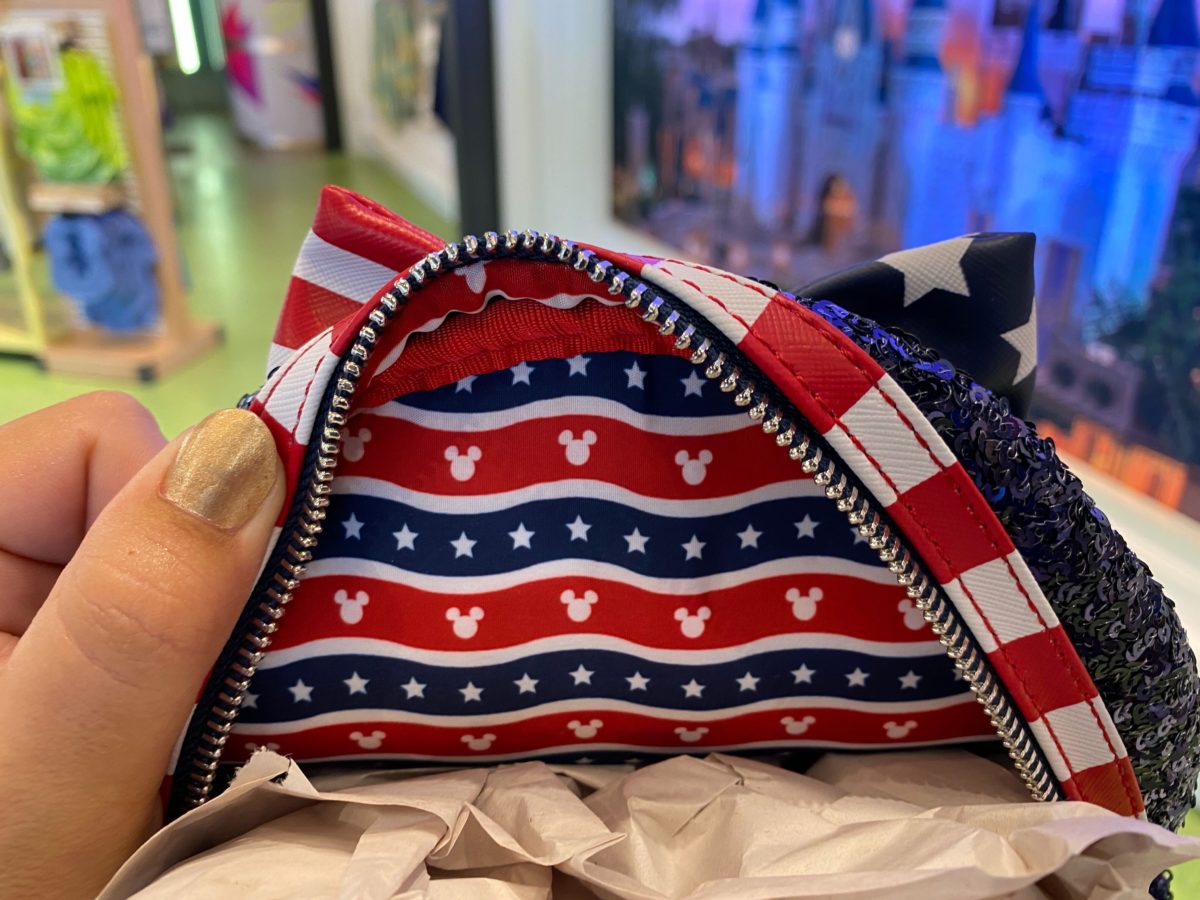 The backpack is lined with an adorable stars and stripes fabric, that is also dotted with adorable little Mickey heads.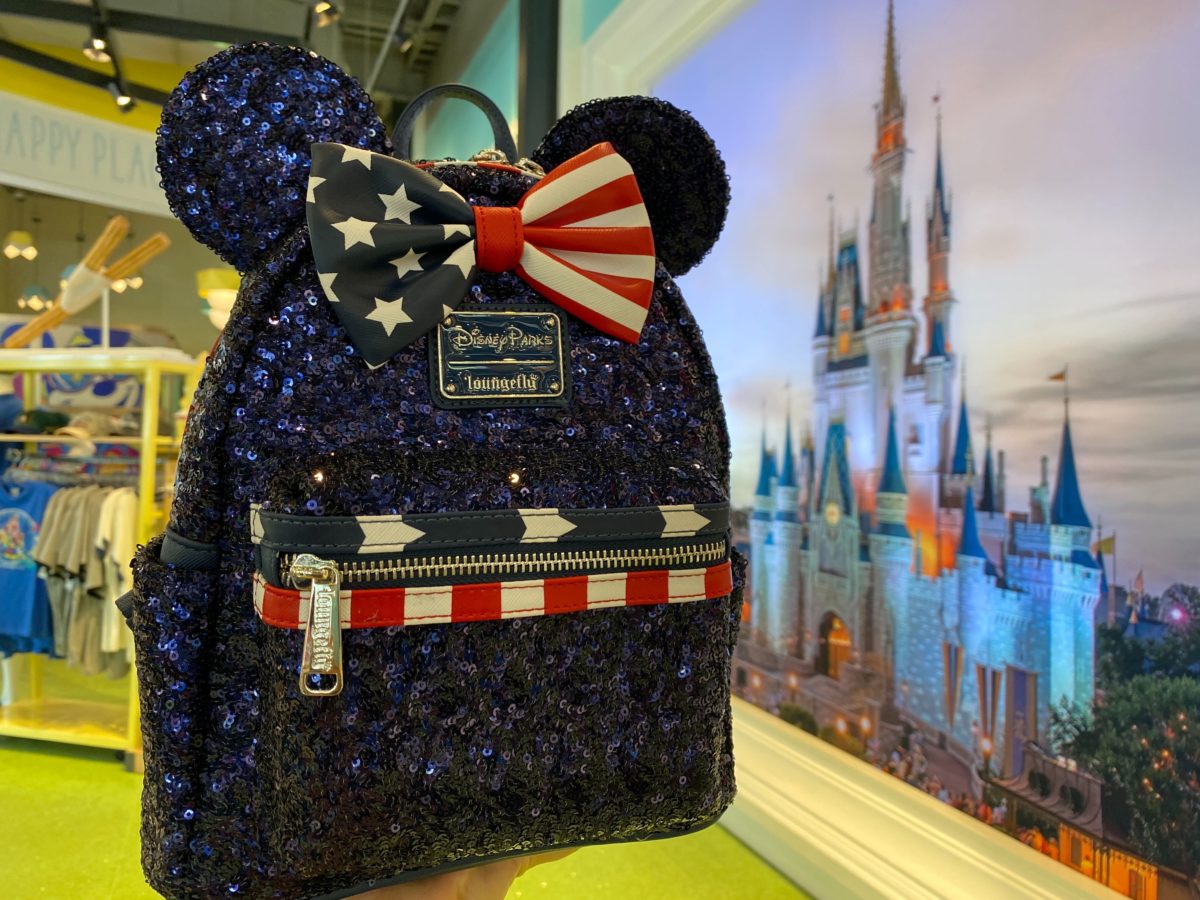 This backpack cost $90, and matches up perfectly with these new Americana Minnie Ears which we saw earlier today. Will you be celebrating America and making a purchase?