This post may contain affiliate links; please read the disclosure for more information.
If you're heading out to CityWalk at Universal Studios Hollywood, you'll want to make sure you're prepared with your Personal Protective Equipment before enjoying all that there is to offer. Since Universal CityWalk Hollywood has reopened, there's been extensive social distancing measures, as well as temperature checks and required face masks for all guests.
If you're wanting to pick up a new face mask to show your love for Universal Studios, you'll want to check these out!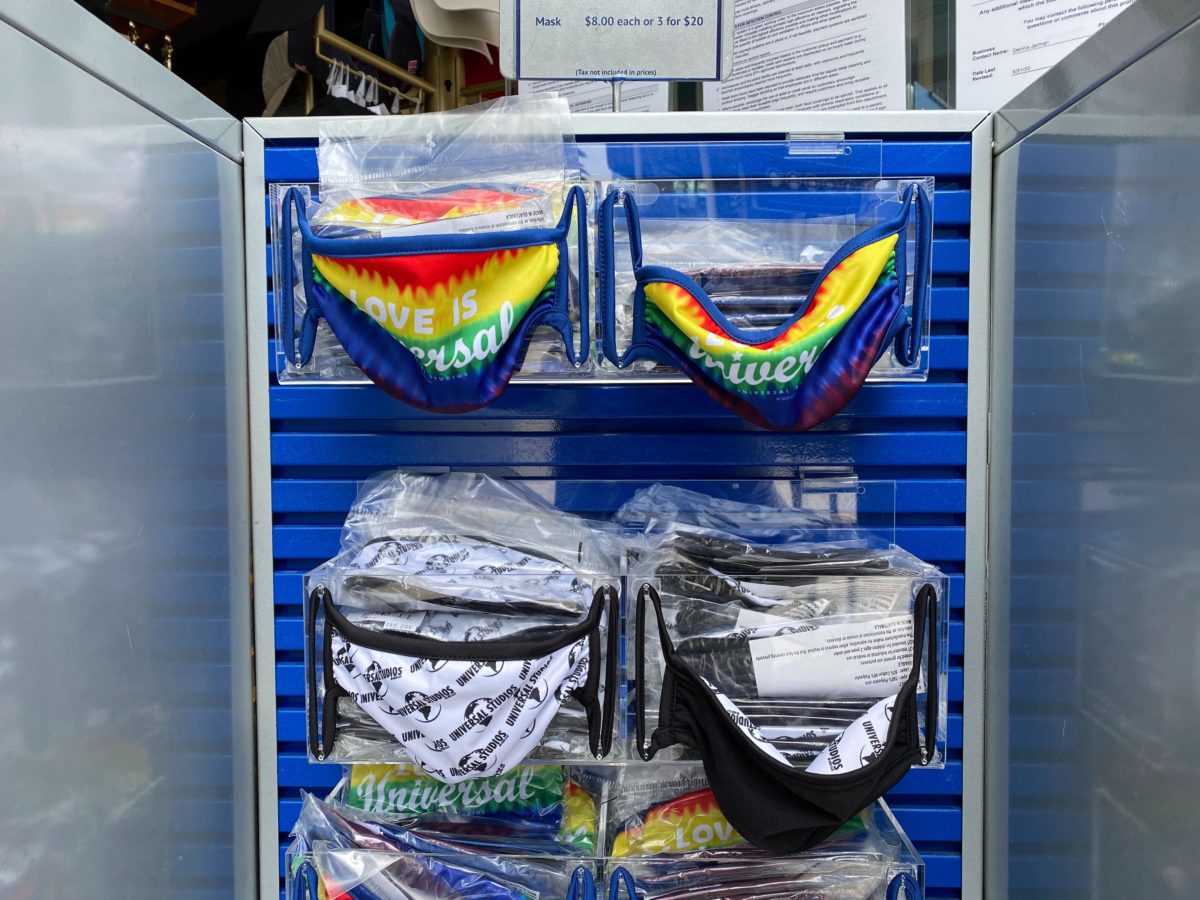 There are masks on display for guests to check out the different sizes, as they come in a medium and large size. The outer layer of the mask is 100% polyester while the inside is 50% cotton and 50% polyester.
Each mask costs $8.00, or $20 for three of them.
Universal Studios Face Mask – $8.00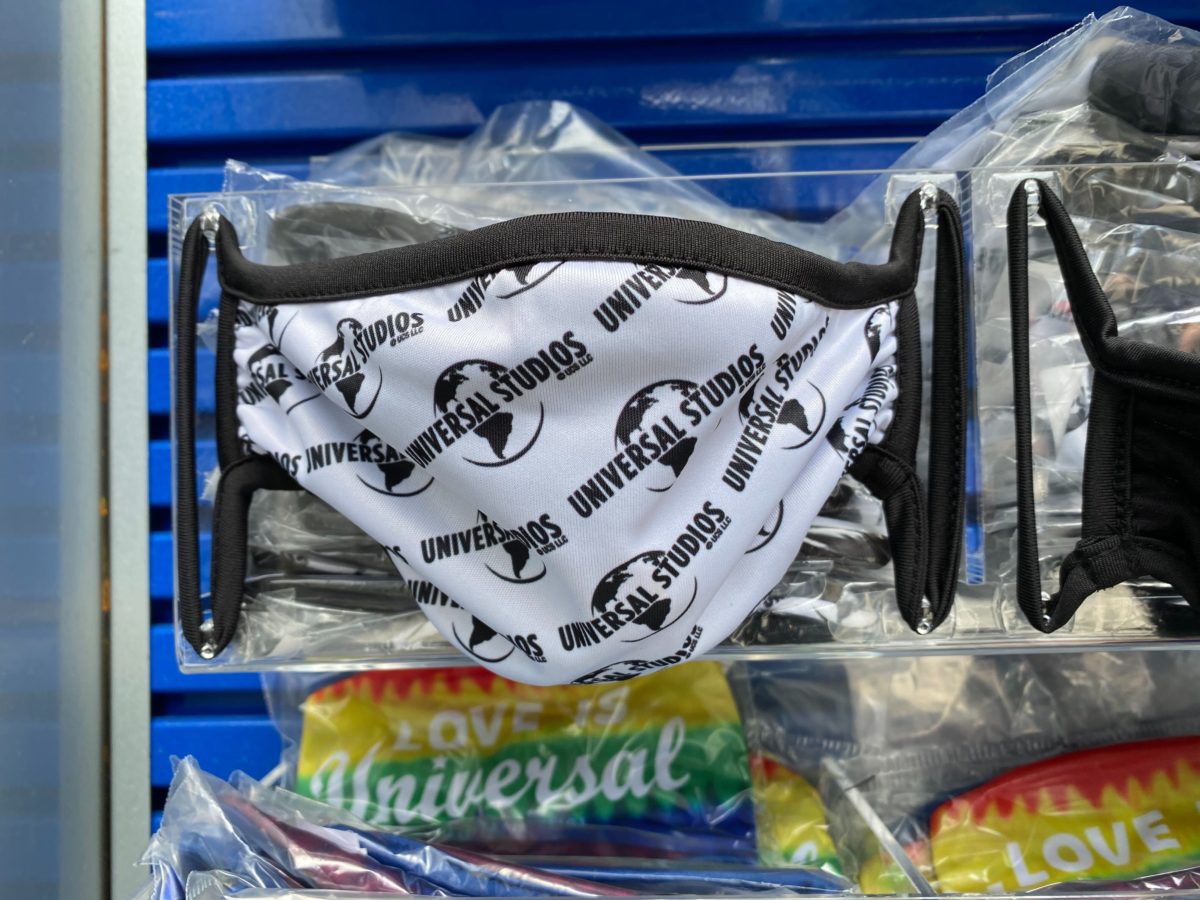 If you're wanting to support your love for Universal Studios, this mask is perfect for you. This white mask with the Universal Studios logo making up an overall pattern on the mask shows your enthusiasm while not being over the top with its design.
The black elastic wraps around the mask and makes up the loops to put over your ears while wearing.
"Love is Universal" Face Mask – $8.00
If you're looking for something a bit more colorful, and for a way to celebrate Pride month, you'll want to check out this "Love is Universal" face mask.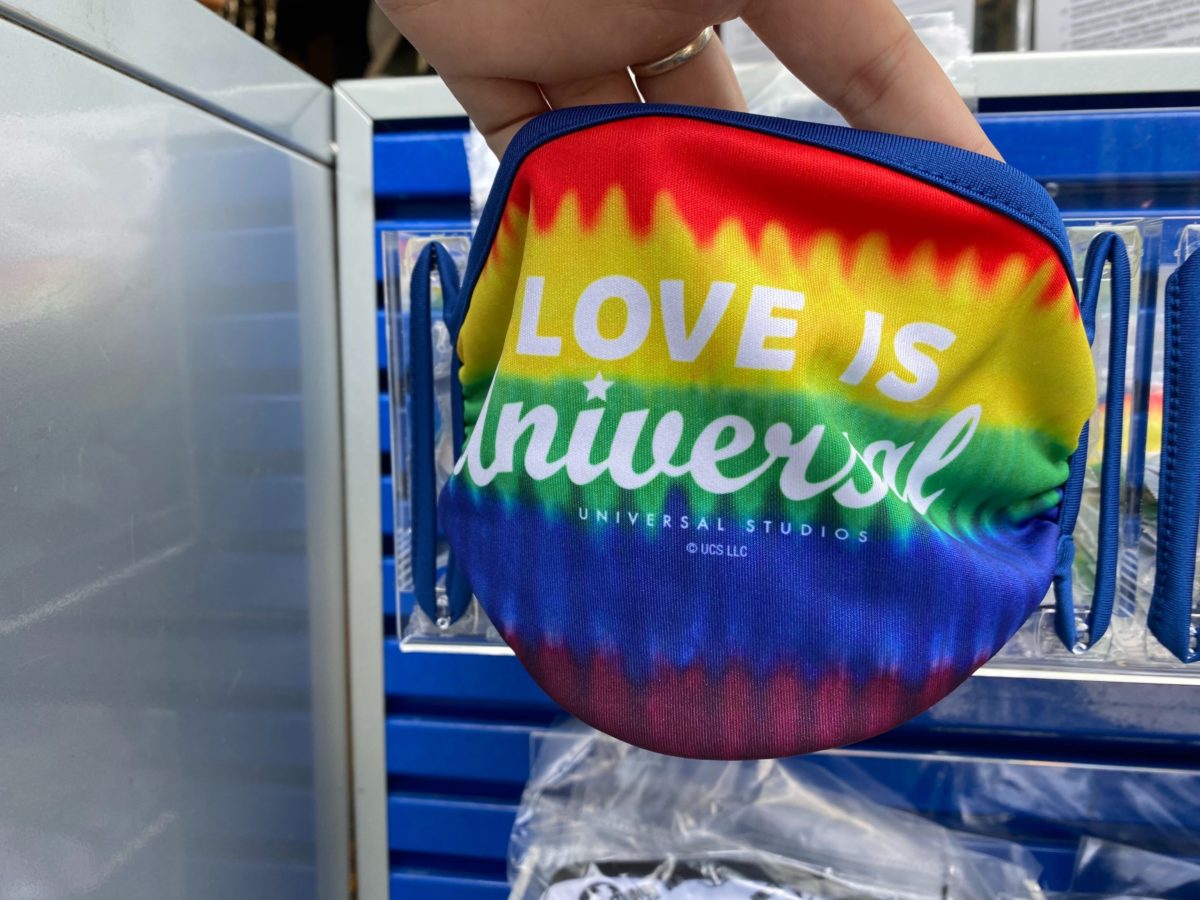 The mask is in a fun ombre rainbow color with the "Love is Universal" text in a bright white font to stand out. The blue elastic compliments the bright colors, wrapping around the mask and making up the elastic loops to secure the mask around your ears.
Hand Sanitizer – $3.00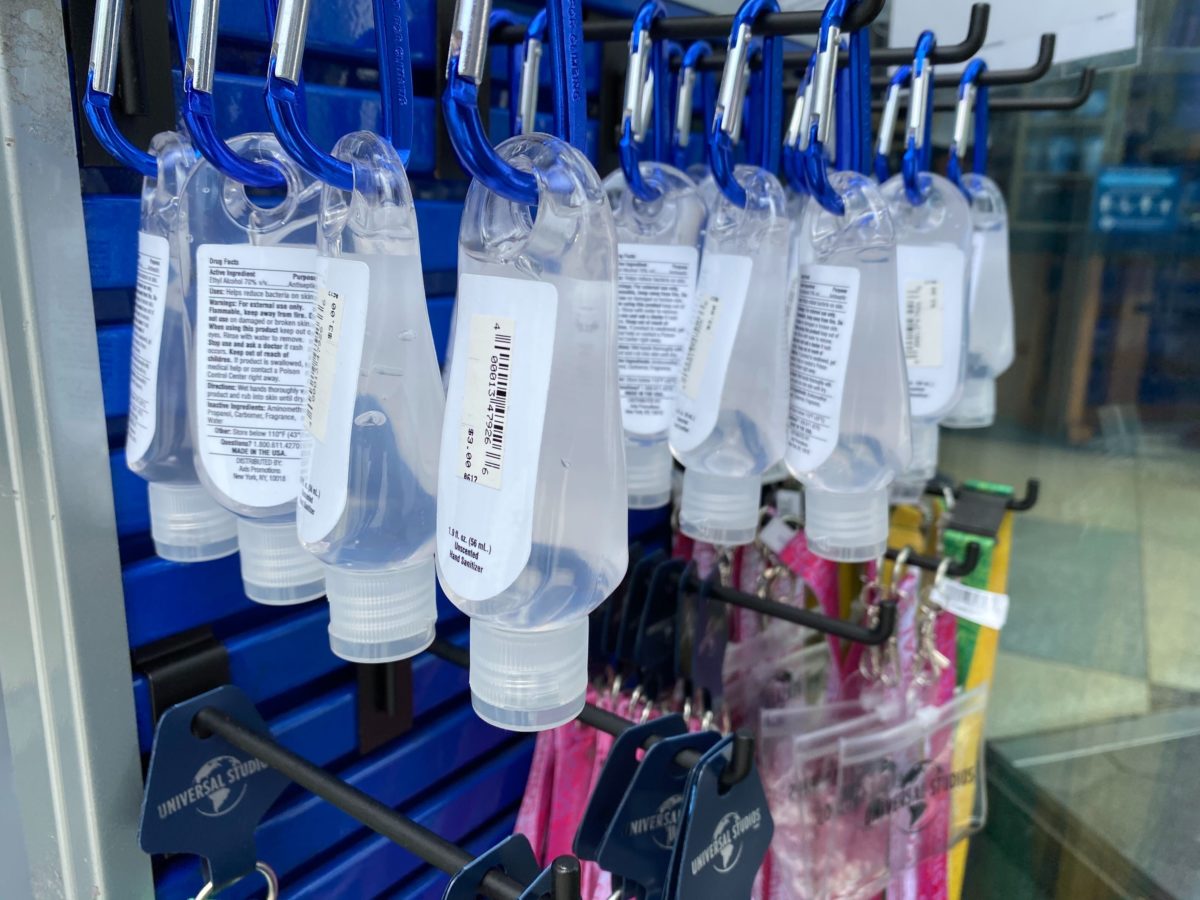 If you need to stock up on hand sanitizer too, you can purchase a bottle attached to a carabiner clip so it's always in easy access to use.
We found these face masks and hand sanitizer at the Universal Studios Store at Universal CityWalk Hollywood.
Will you be purchasing these Universal Studios face masks or will you be sticking to Disney's wide variety of face masks? Let us know in the comments!
Want even more Universal Studios news? Check out our newest website, Universal Parks News Today, for all the latest updates on Universal Parks across the globe! And follow us on social via our YouTube channel, plus Twitter, Instagram, and Facebook.