The 999 grim, grinning ghosts were disappointed about the cancellation of their swinging wake this October (and September, and August, and like maybe July, who knows), so tonight on Cosmic Reid Live, it's a swinging wake as they present Halloween in July!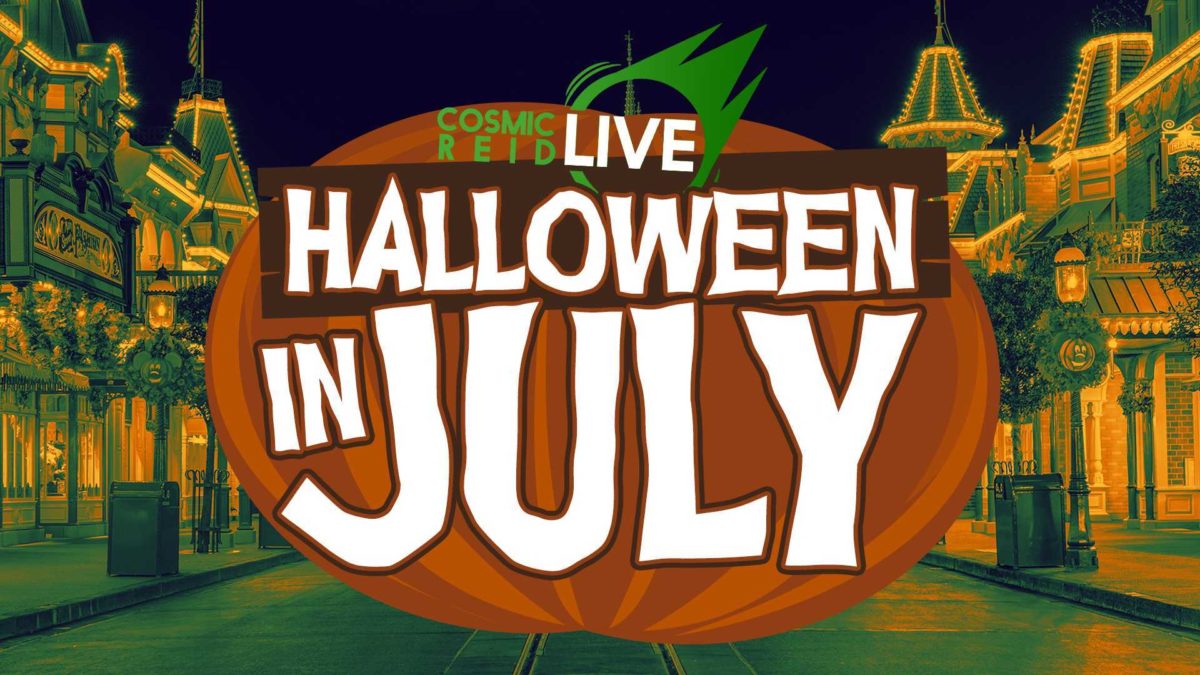 Watch along as Chris, Jeff, and Angelina talk about their favorite Halloween at Disney Parks memories, what they'd change, what attraction they'd overlay with a Halloween theme during the party, and interact with YOU on YouTube chat!
The trick or treat trio will also be dressed in some Disney Halloween costumes AND will be showing the costume pics YOU submitted from your experience at Mickey's Not So Scary Halloween Party!
For more information on booking your next trip with our official travel agent sponsor, the Vacationeer, visit wdwnt.travel.
Tune in at 9pm Eastern tonight on YouTube!
Cosmic Reid Live is live every Monday night at 9 p.m. Eastern on YouTube. The hosts Imagineer their own attractions, talk Disney memories, food and more. Follow the hosts on Twitter: @CosmicReid, @JMielcarz, and @AngelinaMarella.