Okay everybody, let's go on a safari! Today was our first day back at Disney's Animal Kingdom, and not even a rainy day could keep us down. With the park initially open to Annual Passholders with reservations, we were able to get a look at the new social distancing measures across the park in restaurants, ride queues, seating areas, and more. Let's get started!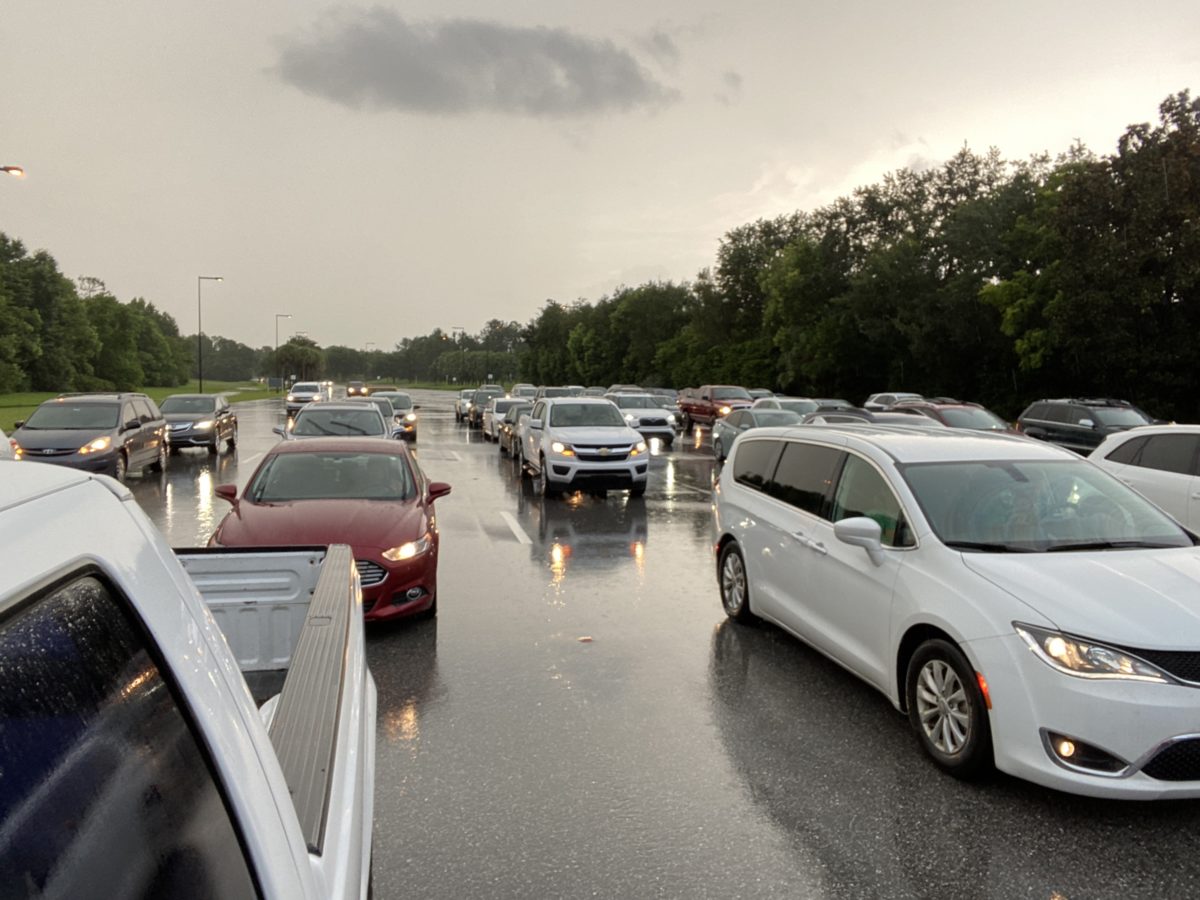 After being turned away prior to 7:30am, we were able to line up in front of the parking lot booths along with lots of other Passholders ready to start their day of Disney magic.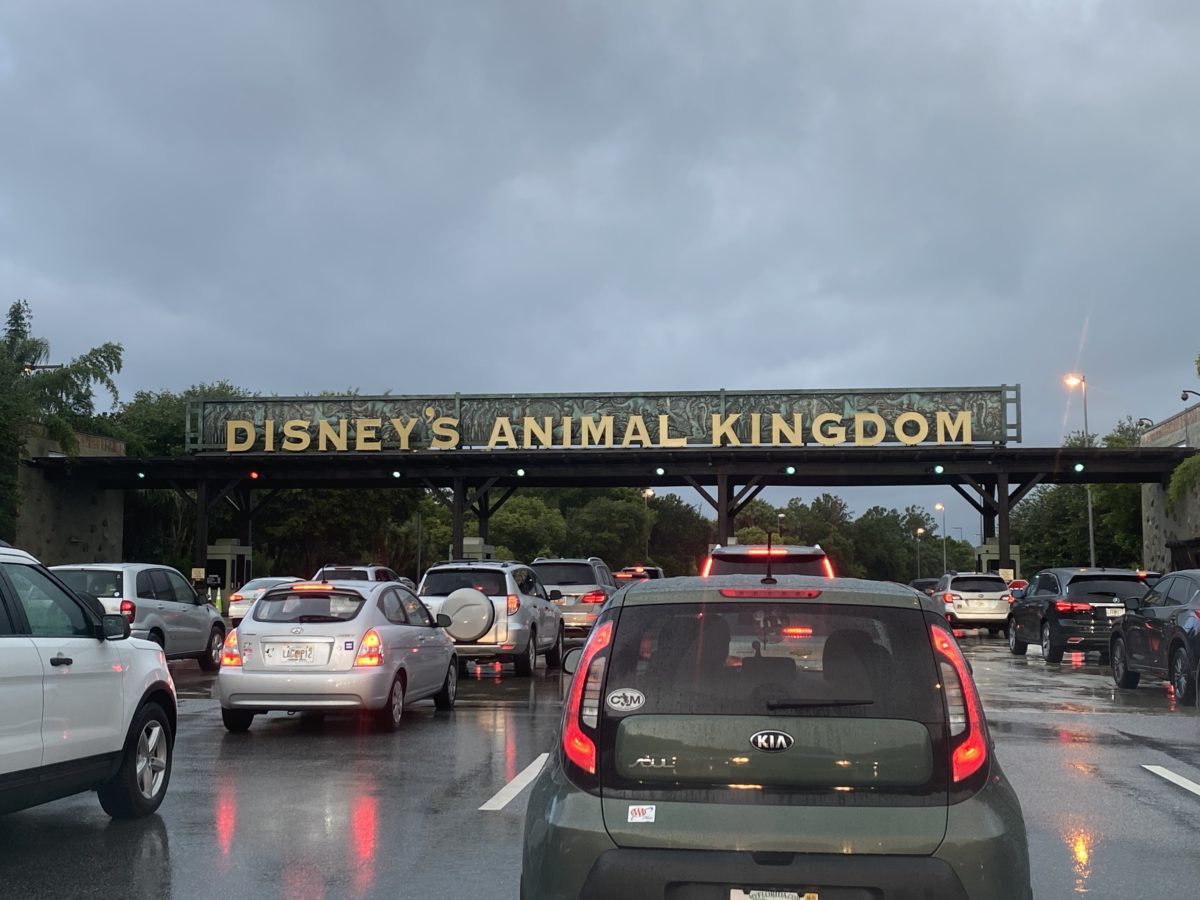 After sitting for several minutes with all of the lanes marked red, when they all turned green, a broken cheer went up from the cars.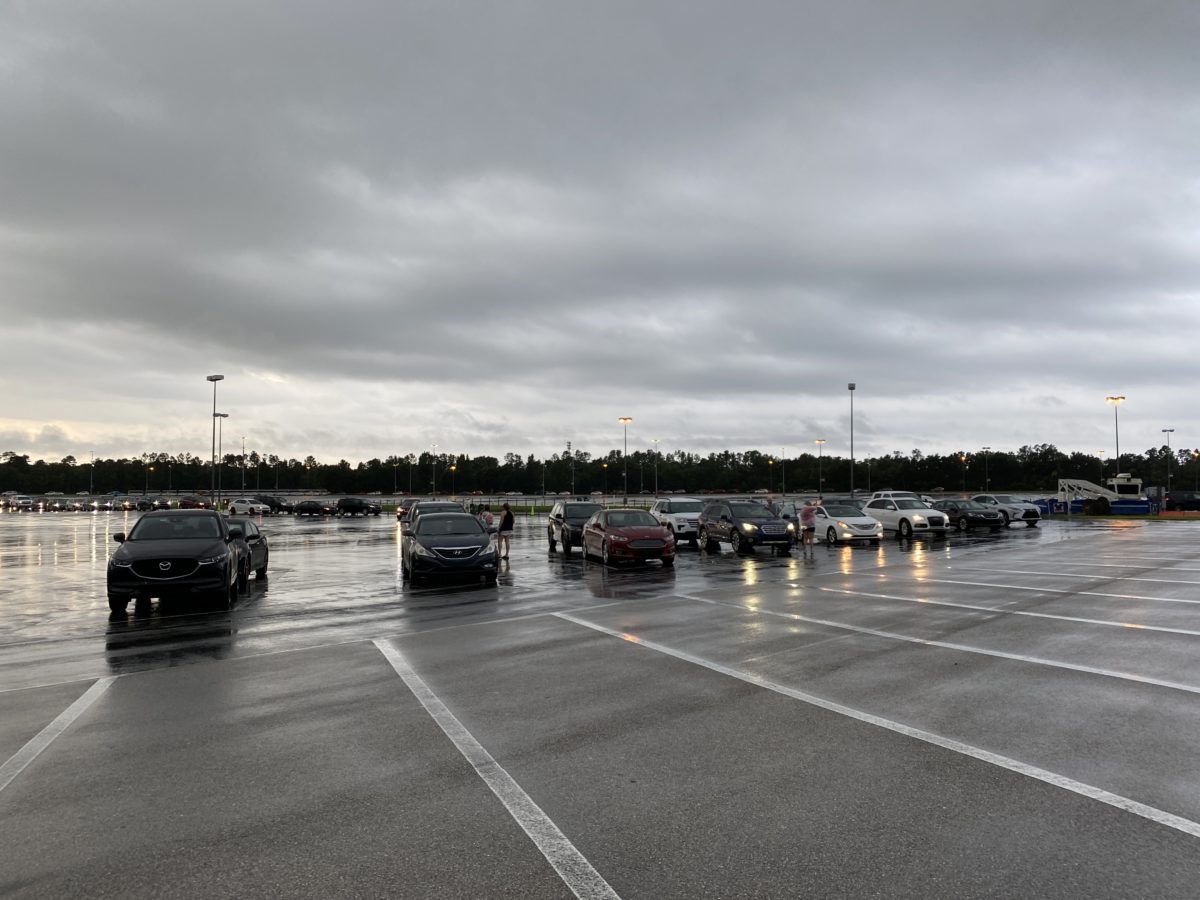 Once in the parking lot, cars were spaced out every other lane so that people could maintain distance from each other while exiting their vehicles. We saw later in the day that the parking attendants were filling in the empty spots after the guests were clear of the area.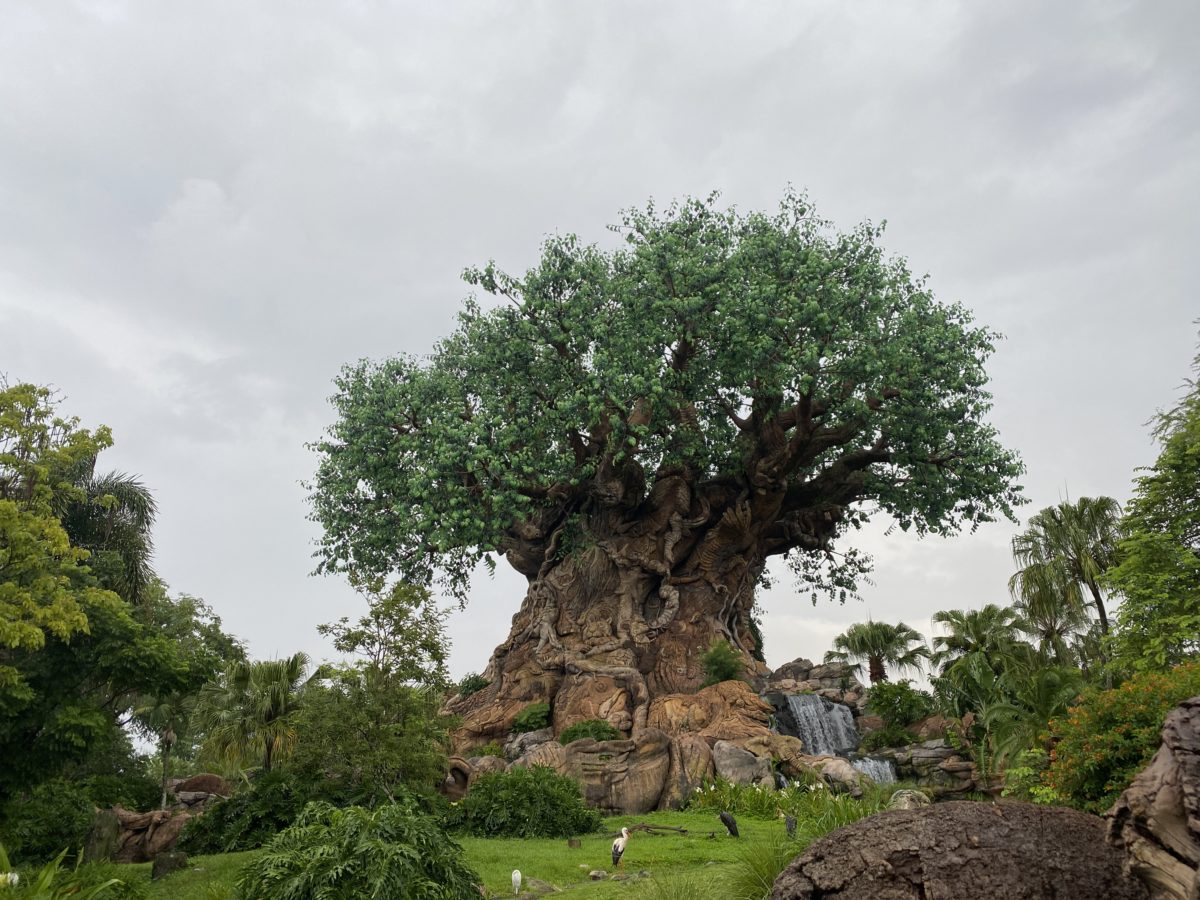 Even on a grey, rainy day, this is such a beautiful sight. It seems like we find a new animal hidden in plain sight on the trunk of the Tree of Life every time we look at it.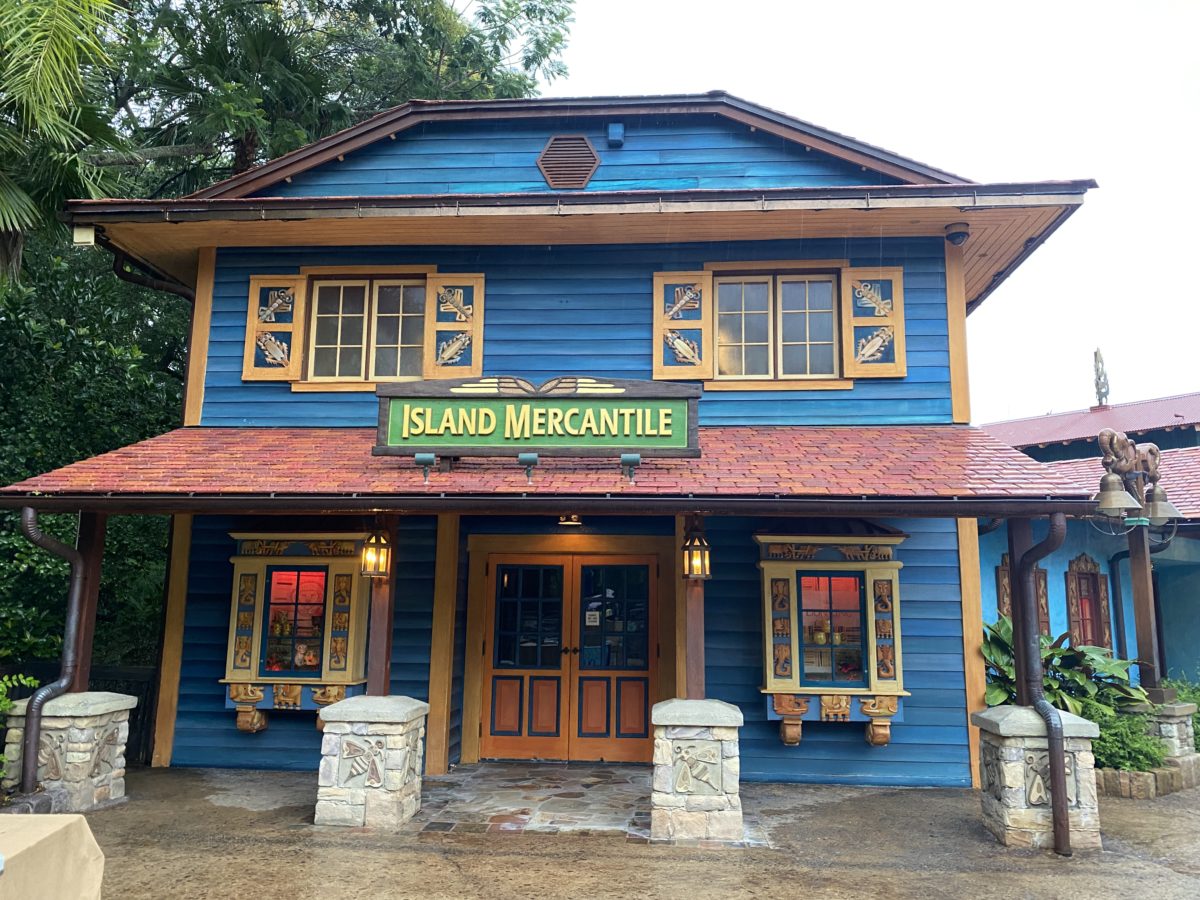 We were sad to see that one of the two main stores on Discovery Island, Island Mercantile, was closed, and will remain so for the foreseeable future.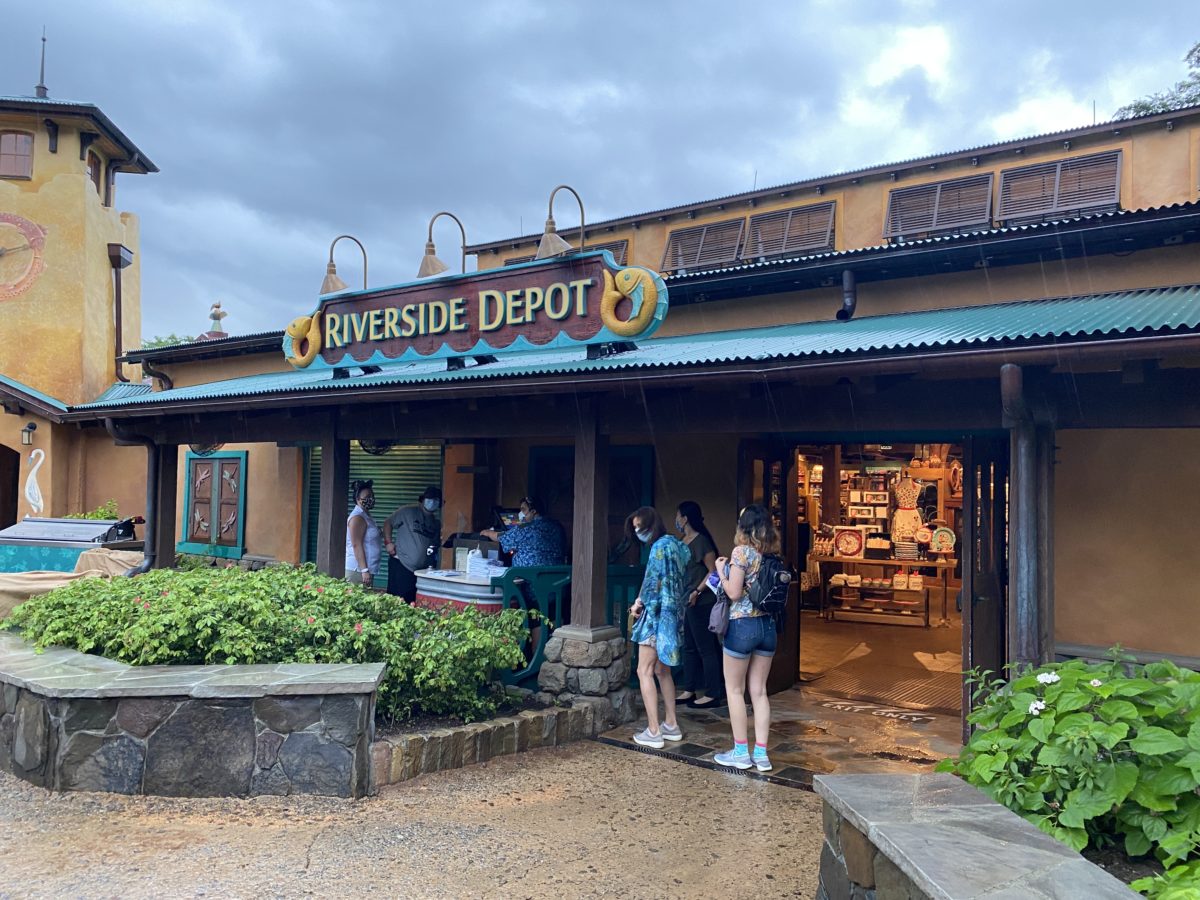 The shops that mirror it, Discovery Trading Company and Riverside Depot, are open and ready to welcome guests with all the latest merchandise.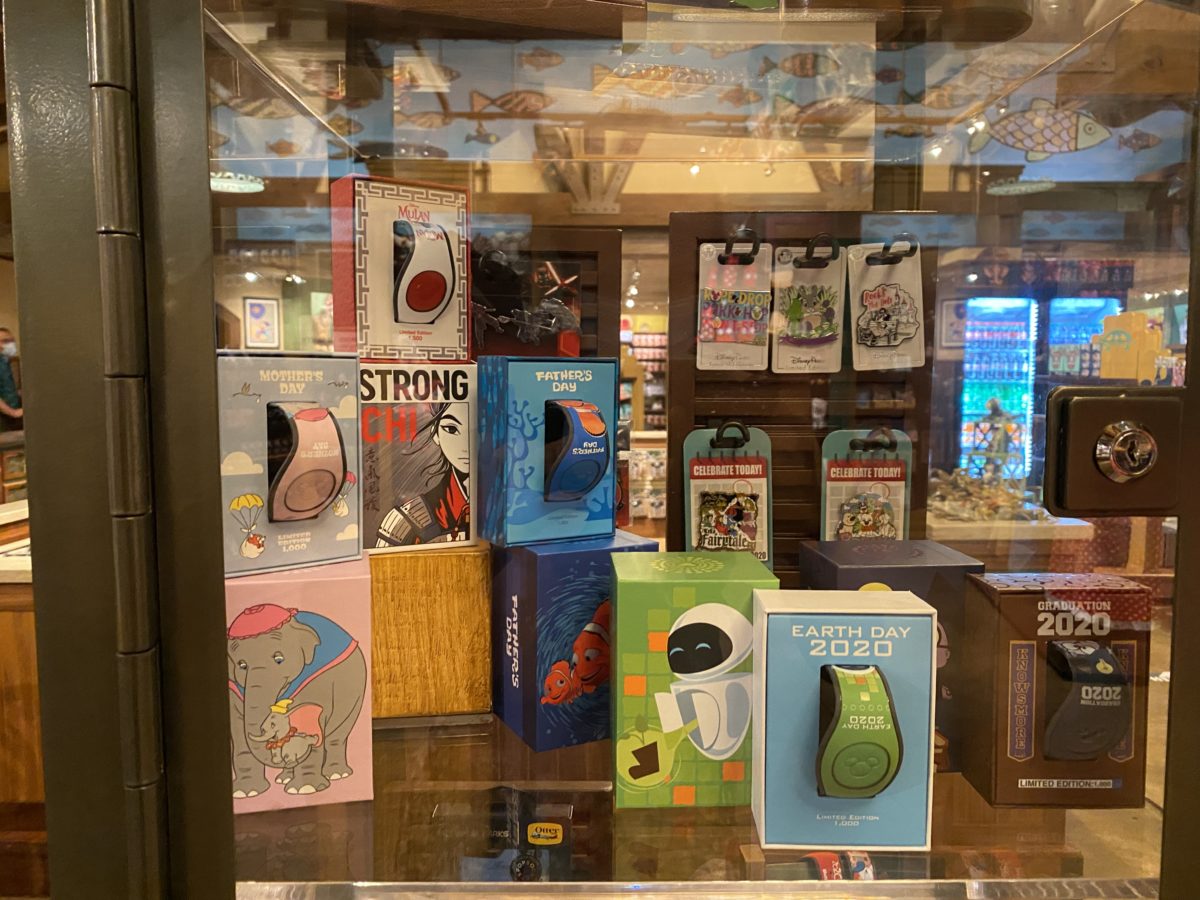 Fans of limited edition merchandise will be pleased to hear that Riverside Depot is still carrying some limited edition pins and MagicBands, including some that we haven't seen released anywhere else. Two of these MagicBands were new to us, the Earth Day band and the Mother's Day band.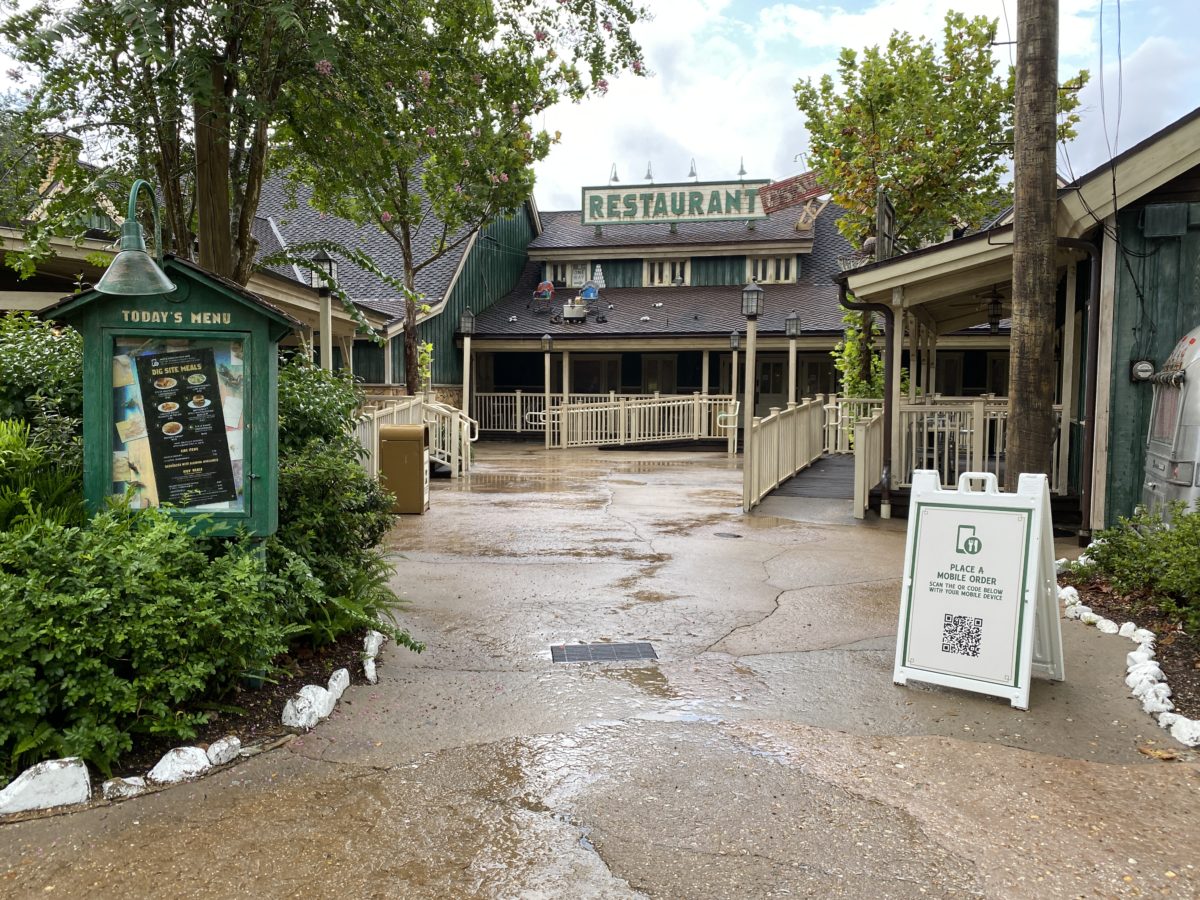 A common theme we saw in dining option across the park was mobile order becoming a requirement rather than an option. In an effort to reduce contact between Guests and Cast Members, utilizing the mobile ordering system to order your food allows you to choose exactly what you want without having to speak with a a Cast Member directly or exchange payment physically.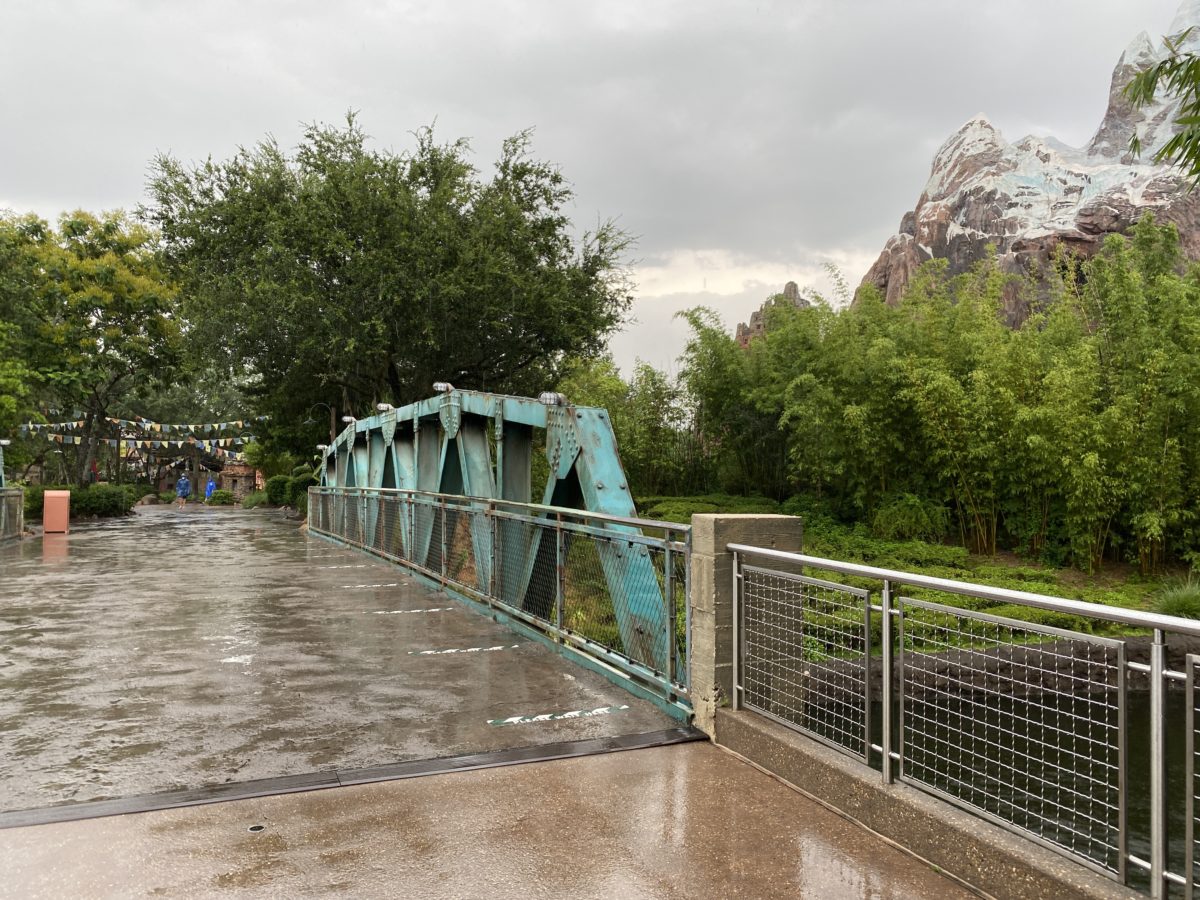 While every attraction had social distancing markers in place, certain queues were longer than others. The queue for Expedition Everest was quite impressive, starting on the bridge leading into the land where the ride is.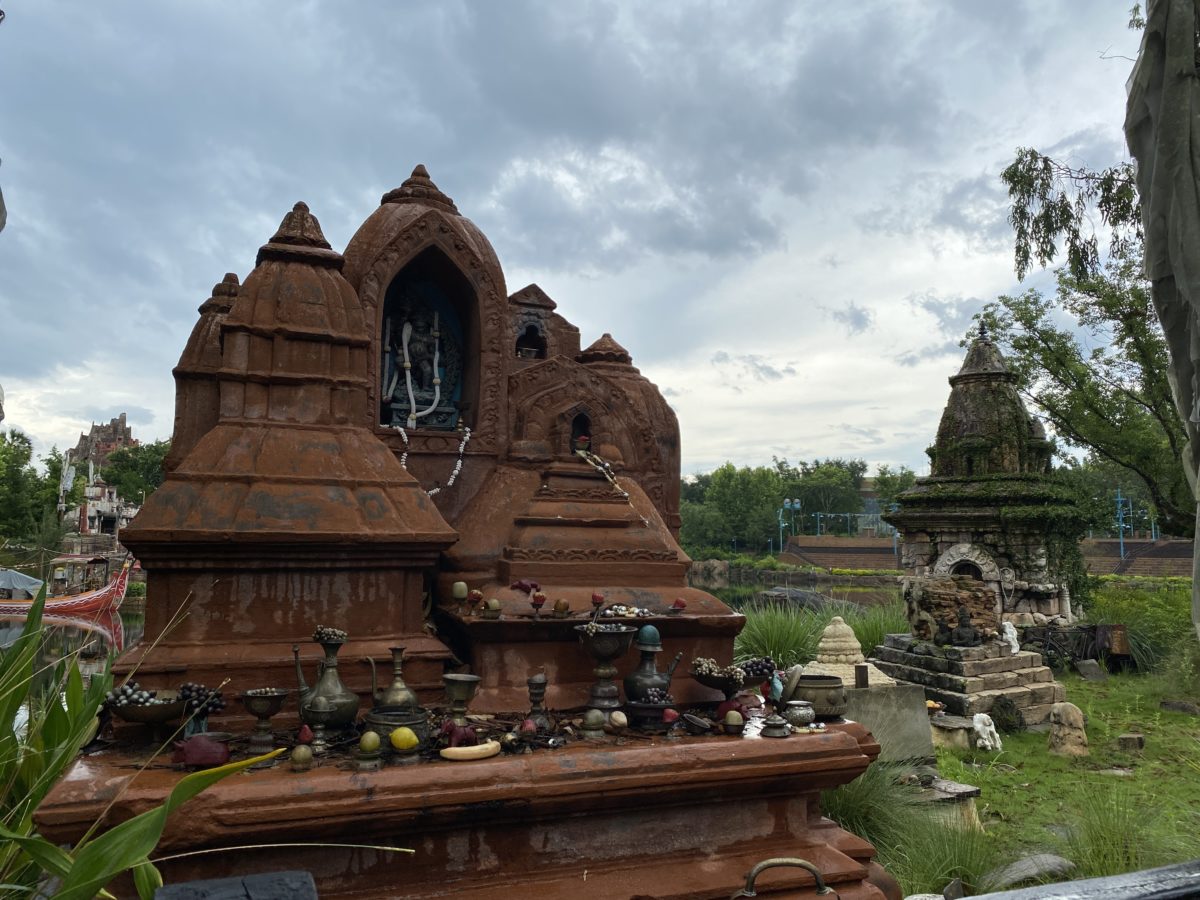 With the lower crowds today, we were able to stop and take in things a bit more than normal. This bit of scenery is part of a popular PhotoPass spot that includes Mt. Everest, but we find this spot quite beautiful on its own.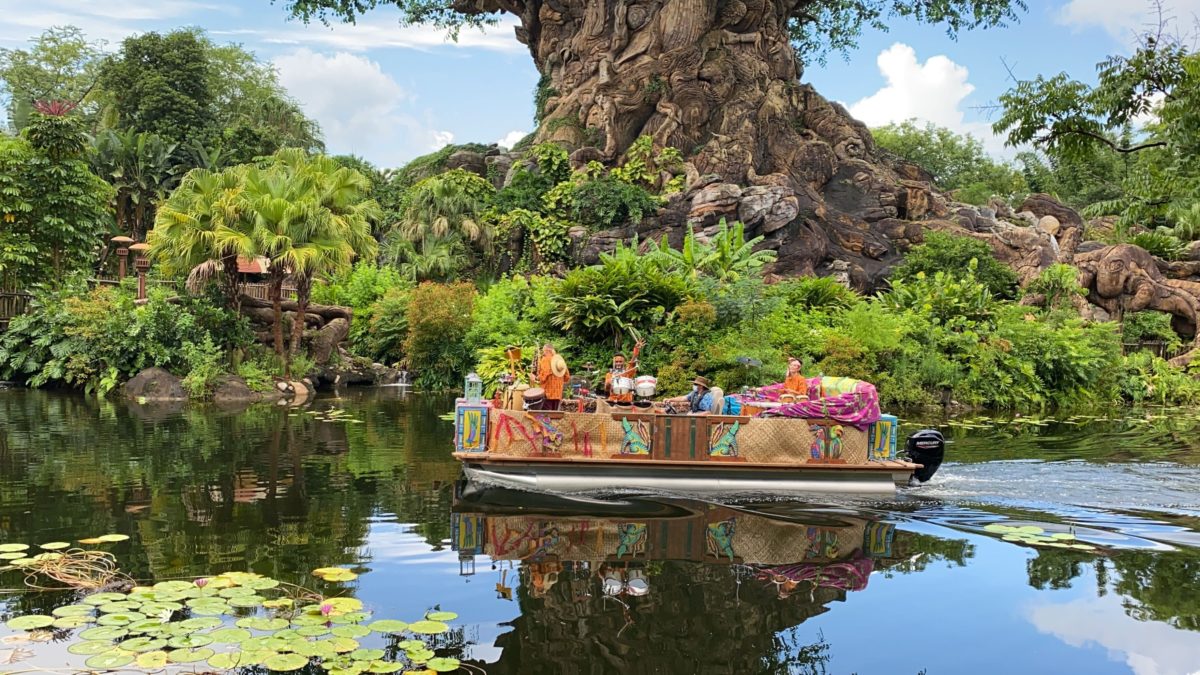 Passing by on the water periodically are characters and musicians entertaining in a socially distant fashion. We were happy to see these smiling faces out on the water!
Another spot we just can't stop photographing is the famous floating mountains of Pandora. These are an amazing feat of Imagineering, and we were so happy to see them again today.
Elsewhere in Pandora, touch-based interactive points were blocked off from guest access.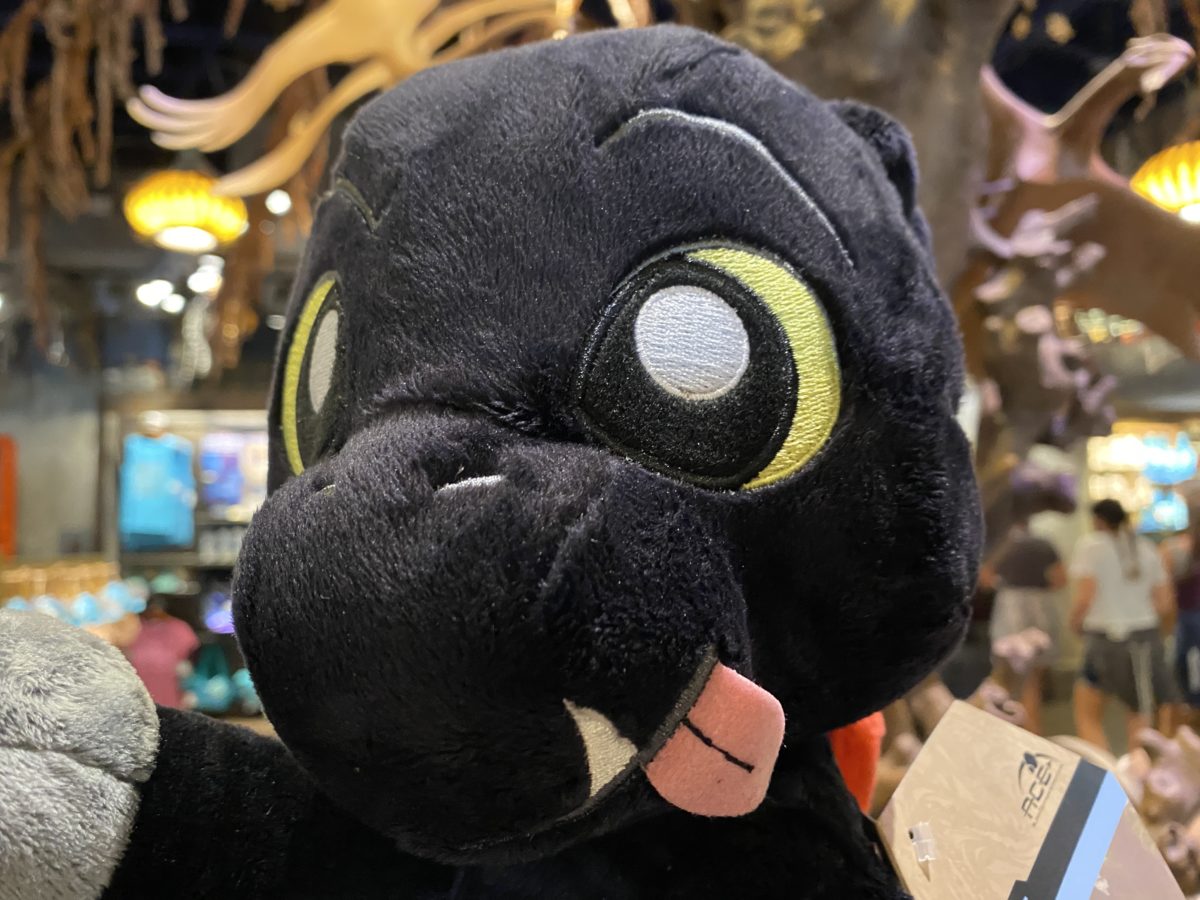 Windtraders reopened with a bang and debuted several new adorable pieces of merchandise today. Just look at that tongue!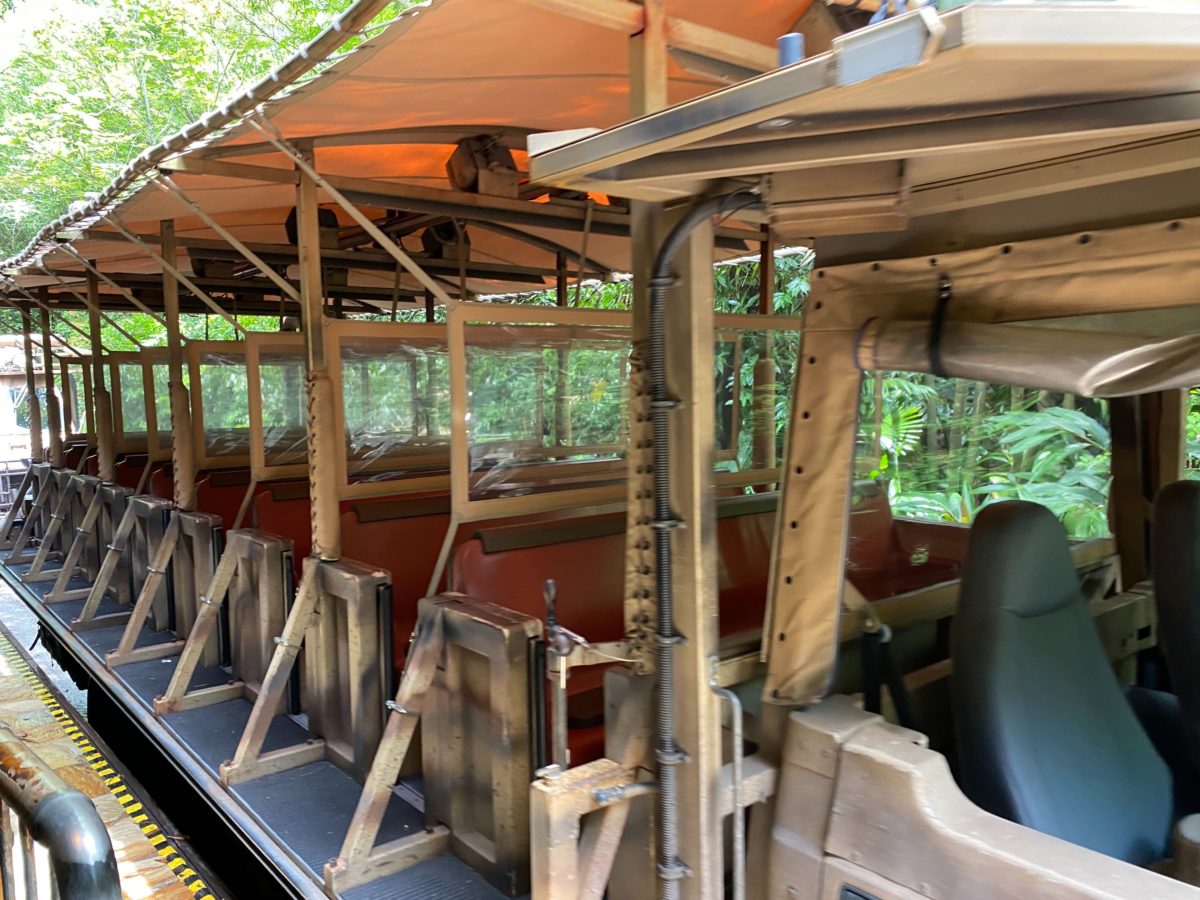 We hitched a ride on a socially-distanced safari and got to see all the animals again after our long absence from the parks.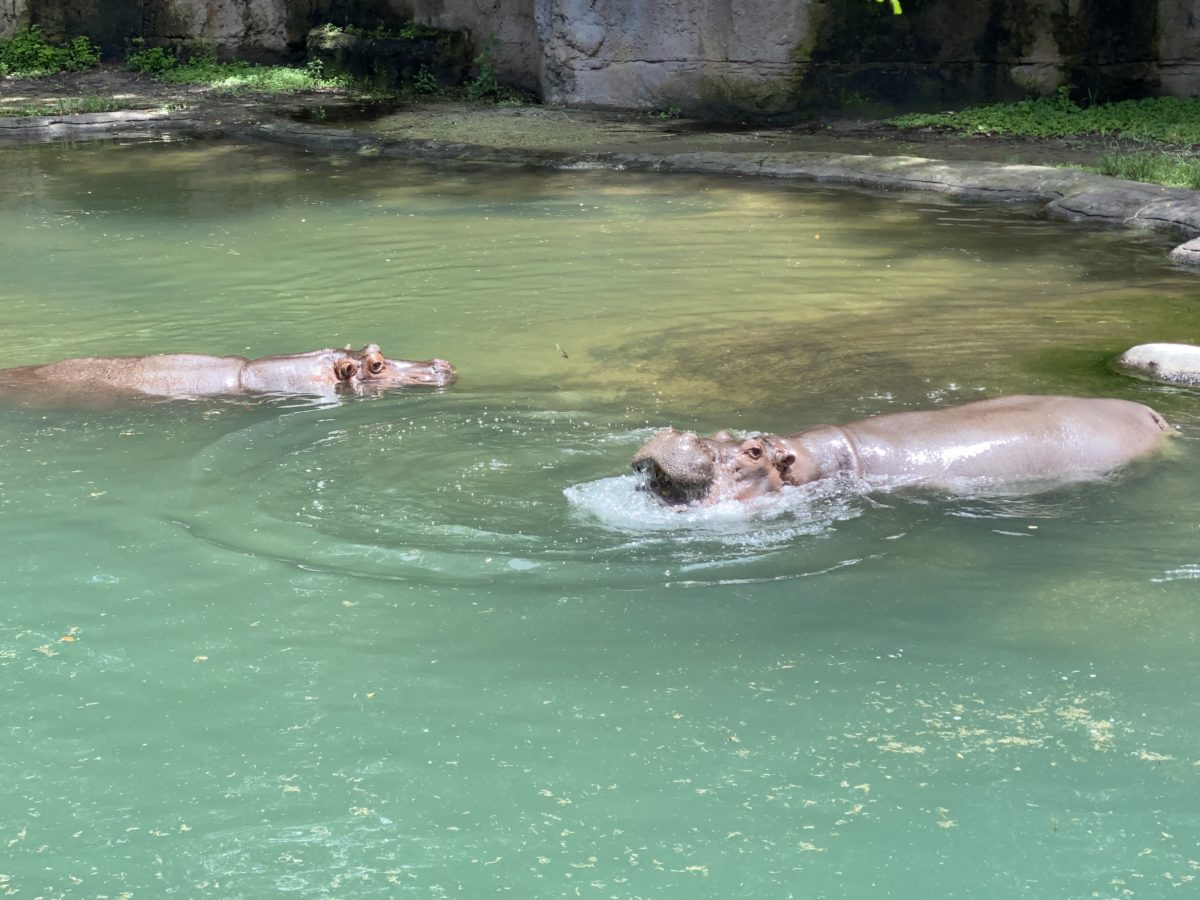 The hippos were cooling off with a swim, splashing around and making faces at us as we drove by.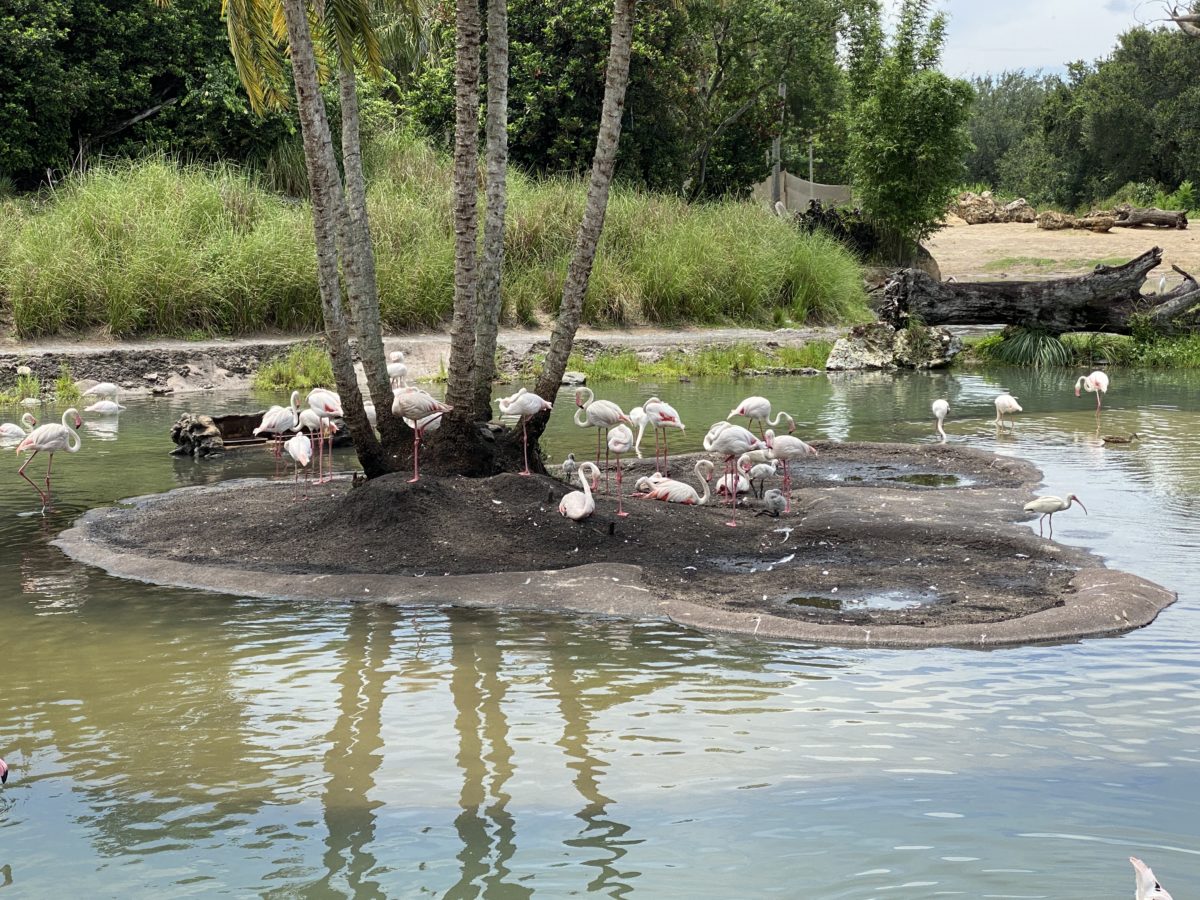 The flamingos had chicks while we were away. You can see them on the right-hand side of the tree. They're the tiny, grey fluffy ones.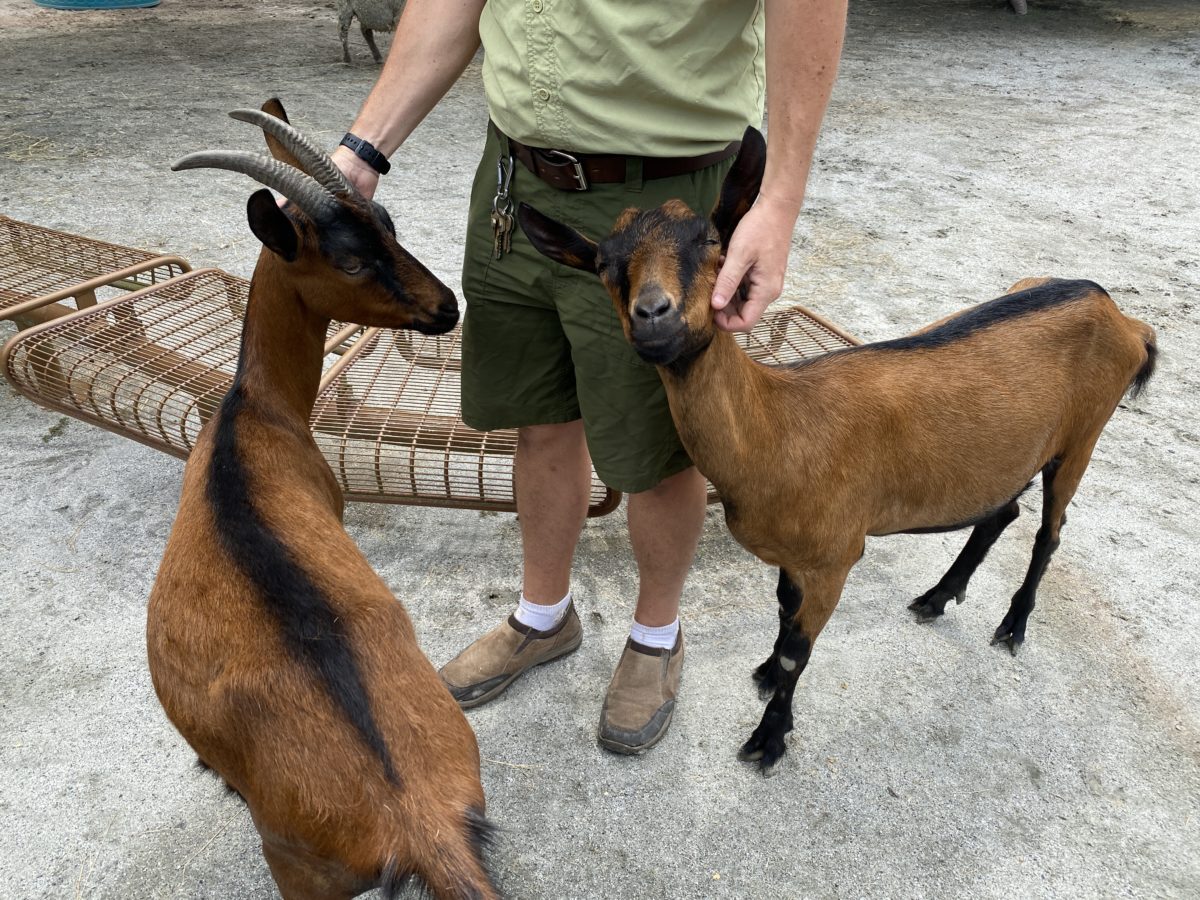 We also went and checked out Rafiki's Planet Watch, and while we weren't allowed inside the Affection Section with the animals, we were able to look over the fence at the two newest additions to the herd there. These two goats love their trainer, the gentleman delivering the scratches.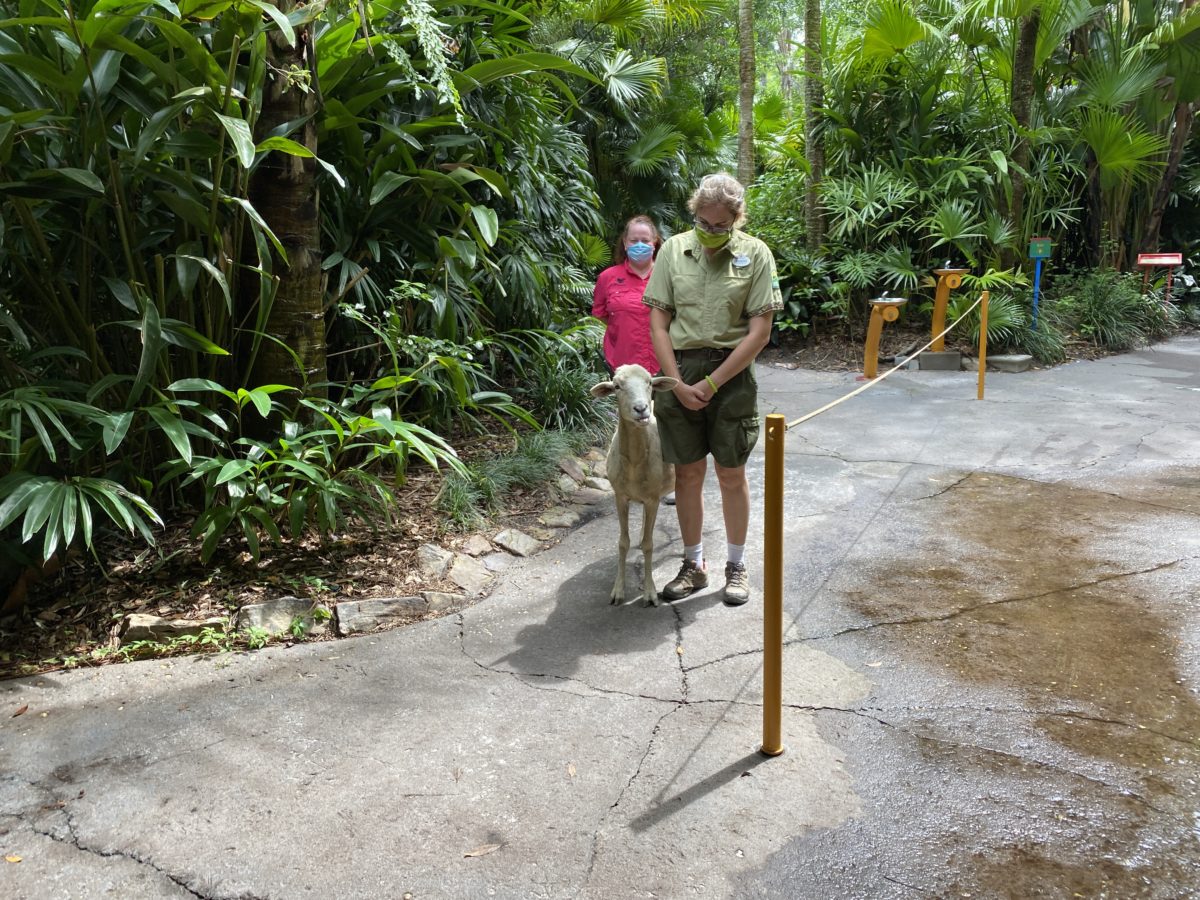 On our way back to the train we came across a surprise meet-and-greet. This sheep has arthritis, and his daily walks around the pathways help to alleviate his symptoms. He's clicker trained, and was very keen to stay close to his trainer and keep getting the treats from her pouch.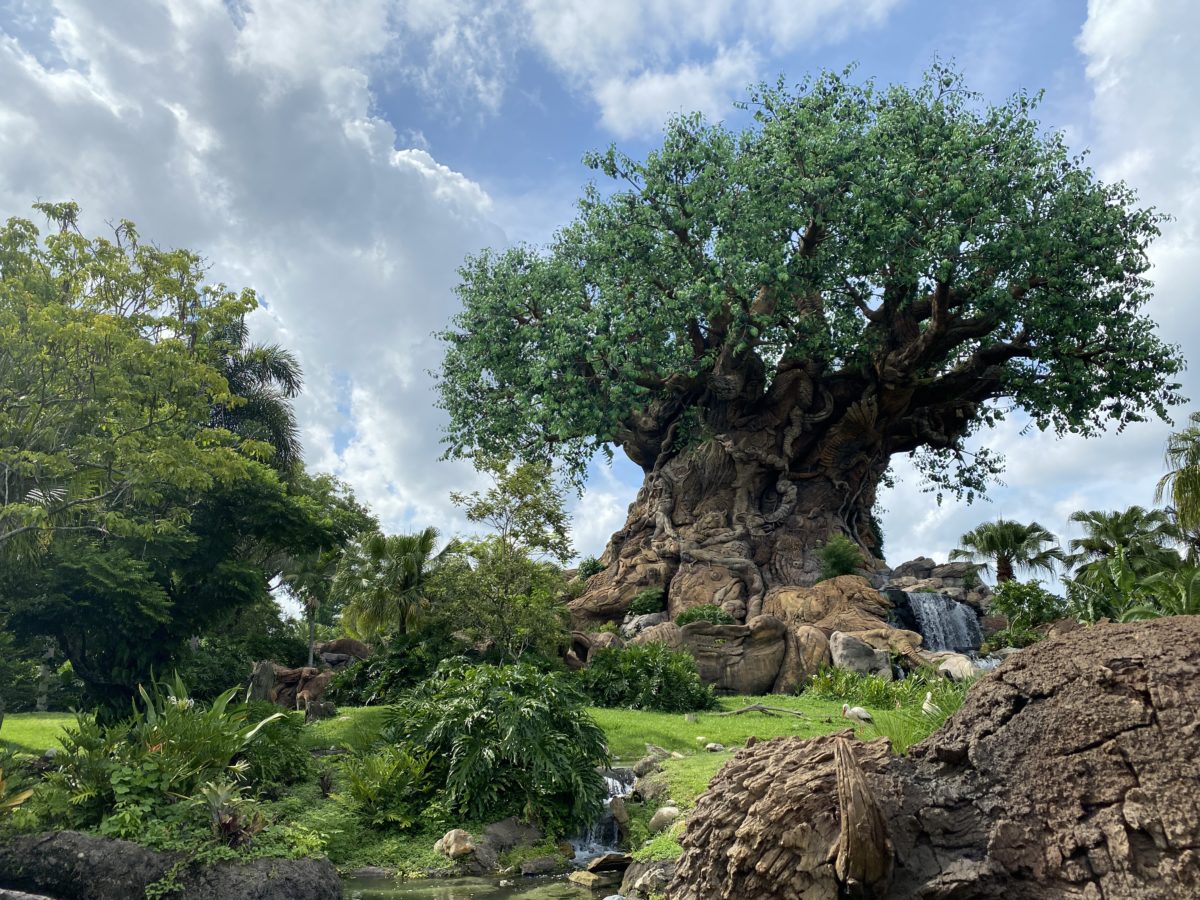 By the end of the day, the sun came out and gave us a final glorious look at the Tree of Life. We even saw some kangaroos in the enclosure underneath the tree! They're a bit difficult to spot, but they're on the left side facing away from the camera. They were shy, of course.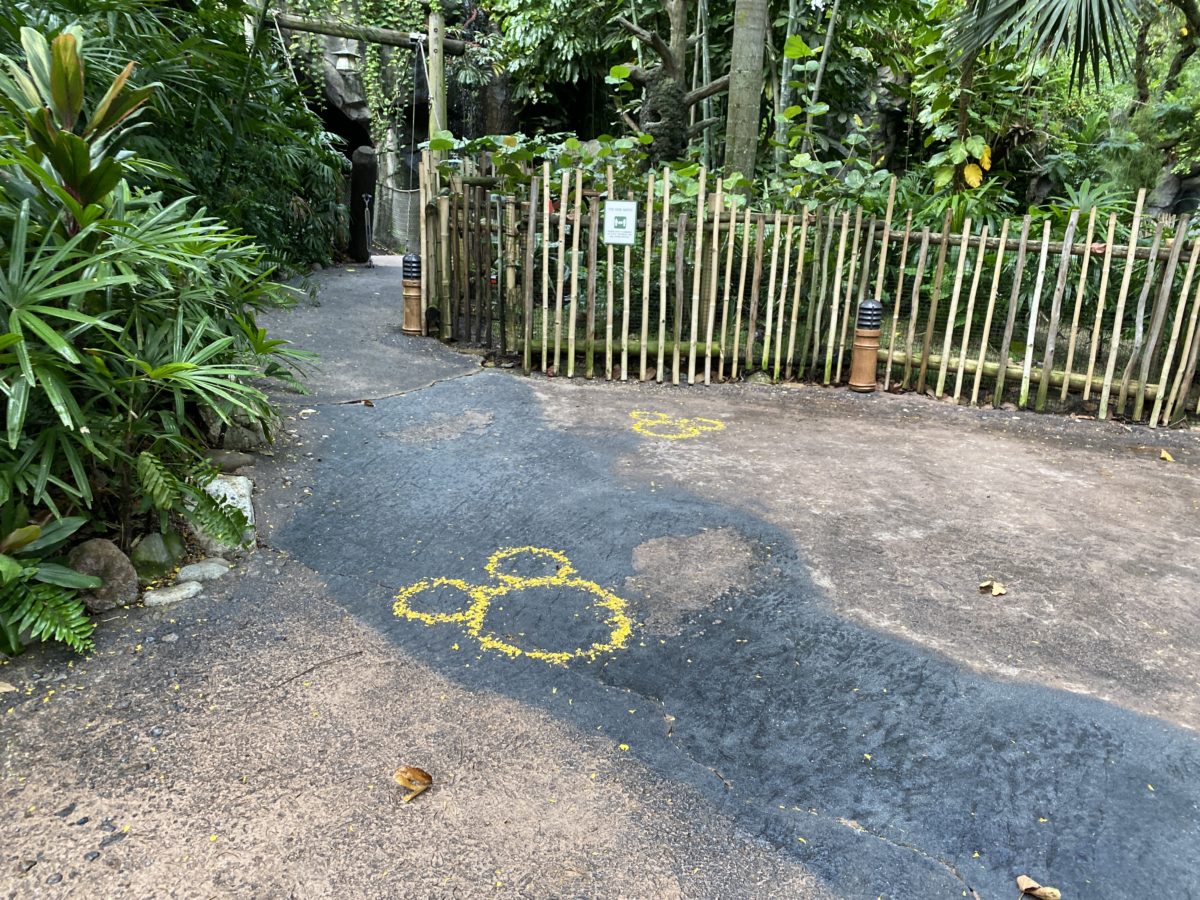 On our way out, we spotted a bit of magic left by some artful Cast Members. It was so wonderful to be back at Disney's Animal Kingdom, we hope you enjoyed coming along with us!