It was a bright, sunny day, the perfect type of day to get back to Disney's Hollywood Studios! Having gotten in some practice with the new parking lot delayed opening system at Magic Kingdom and Disney's Animal Kingdom, we arrived at 8:40am to check things out at the parking lot for Disney's Hollywood Studios.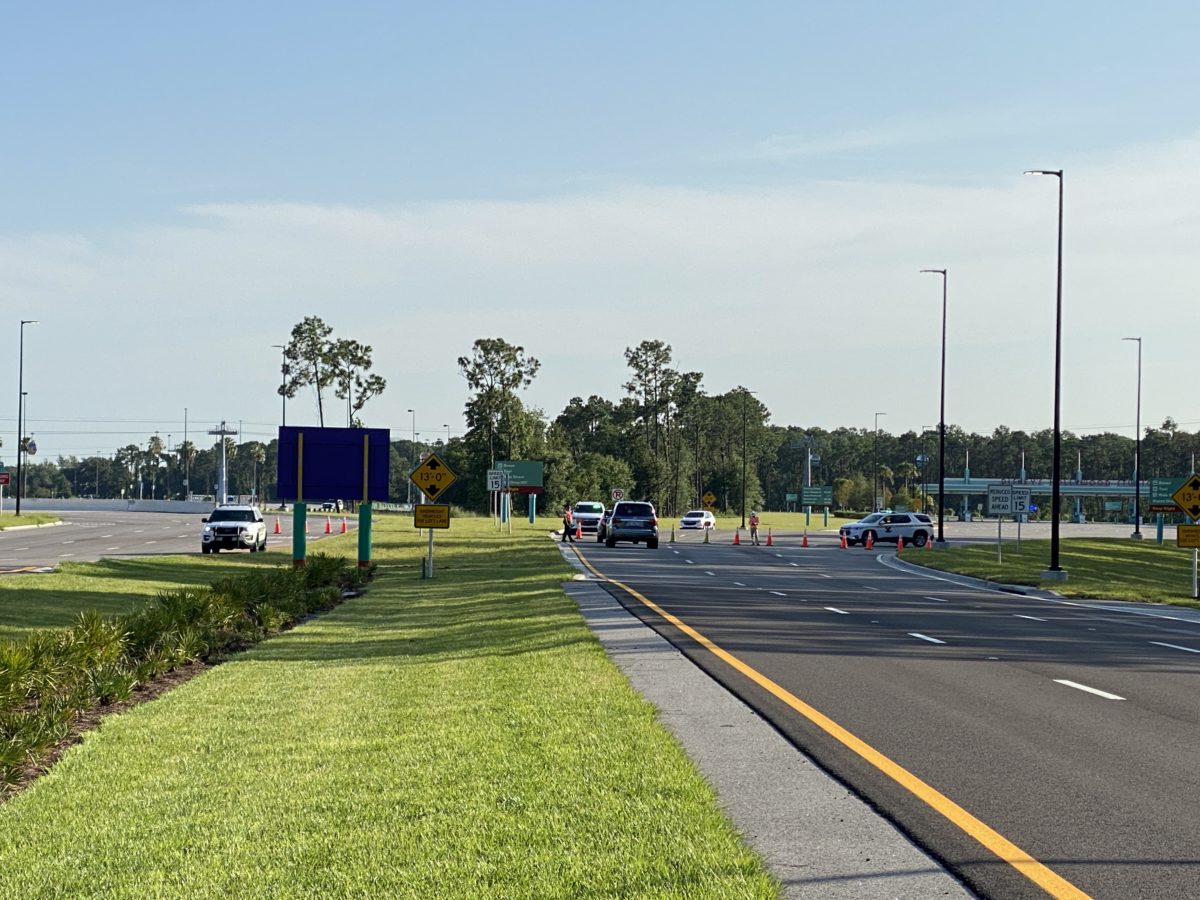 We found the road blocked with cones and cars being turned around with clear directions given. We were told that the parking lot would open at 9:30am, and that we could not wait on the shoulder of the road like as we have been doing at Magic Kingdom. We ended up driving to the nearby Speedway and cooling our heels for a bit.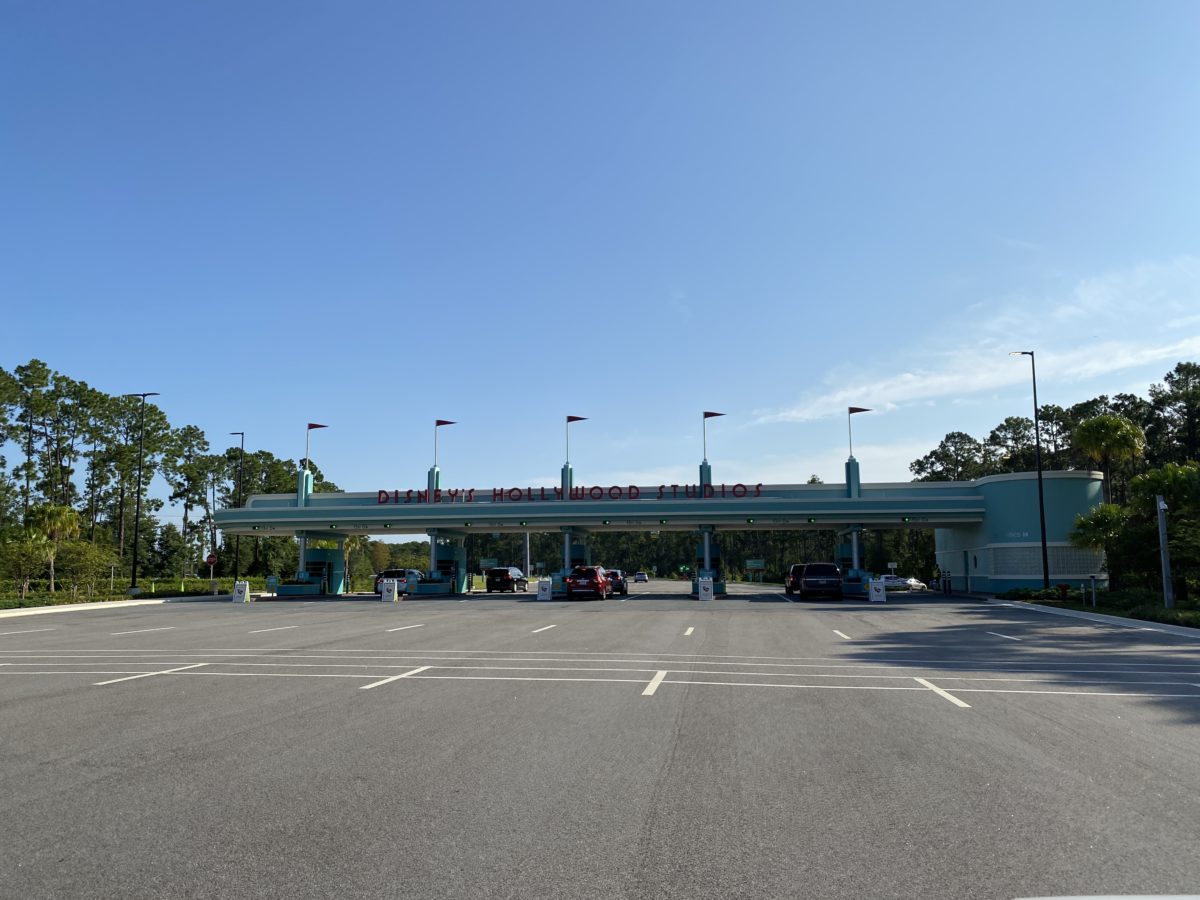 We returned earlier than the Cast Member suggested to check in, and we're glad we did. Cars had already been allowed through for some time before we arrived, at it was only 9:00am. We quickly showed our pass, got our parking spot (socially distanced of course!) and headed for the gate.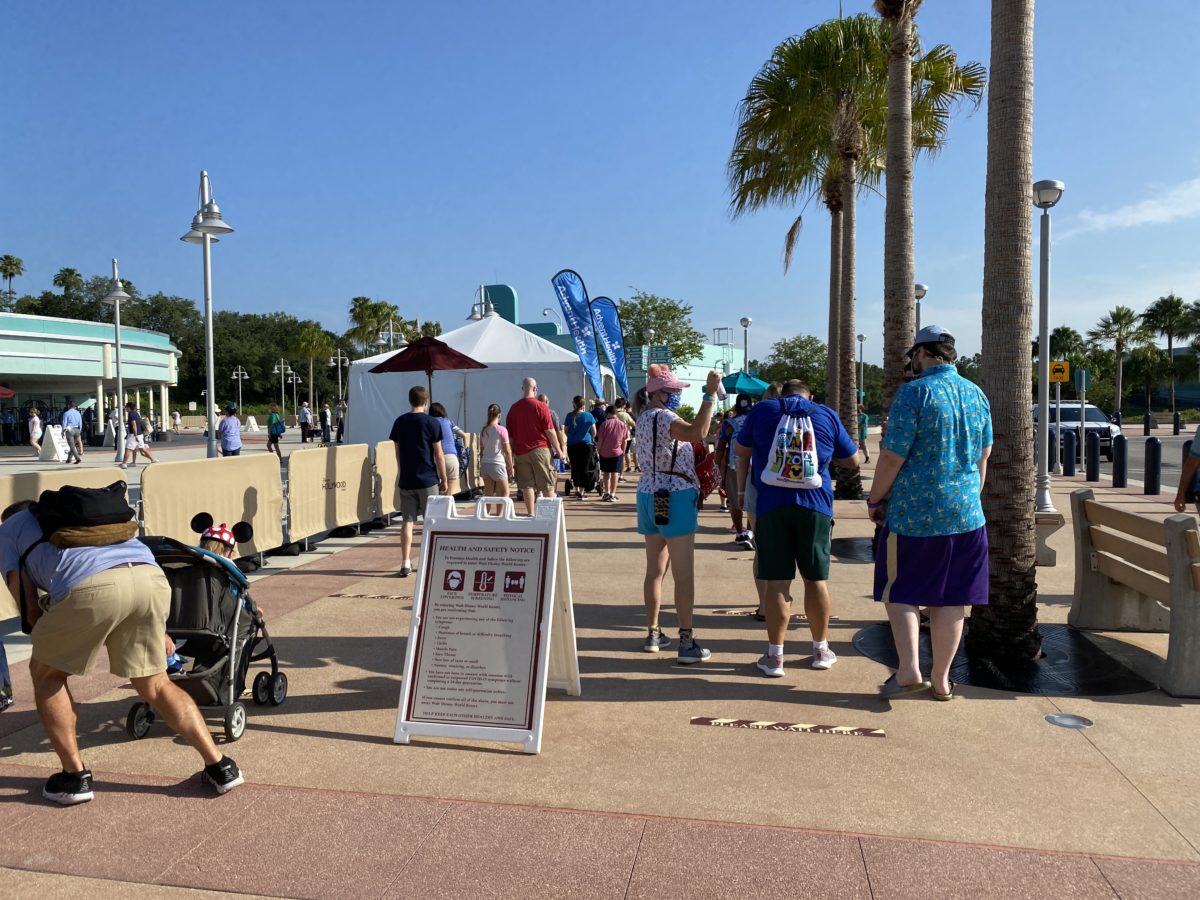 With so many guests eager to return to Disney's Hollywood Studios and the popular Star Wars: Galaxy's Edge, the line for the temperature check station outside of the gate grew quickly. The fact that the temperature check itself is very quick helped to make this line move very fast, and we were through in just a moment or two.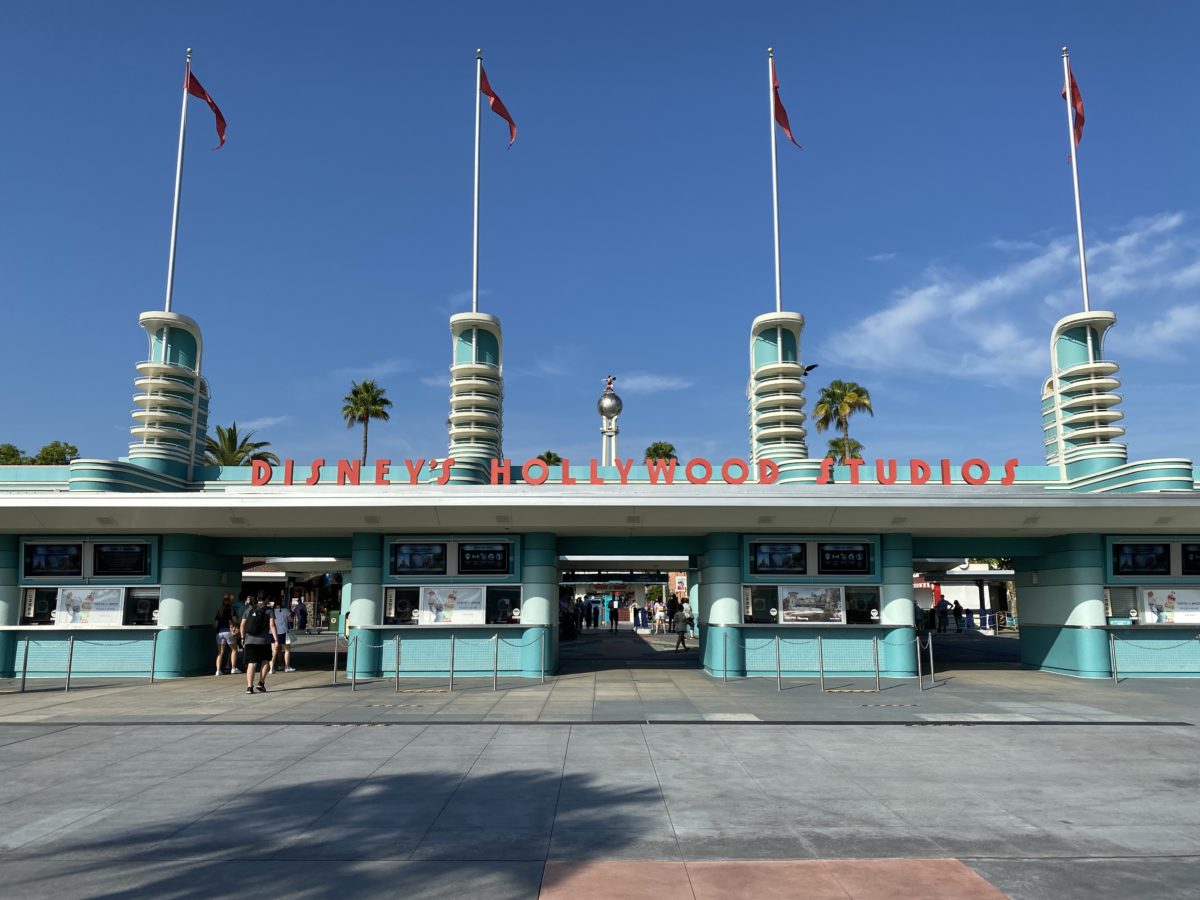 It seems odd to see this sight in such bright sun. How many times have we gathered here with a crush of people in the early hours of the morning? Now we walk in at park opening and it looks like this, no gathering, no waiting, certainly no crush of people, barely any people in sight at all. Once you park your car, you can walk straight into the park.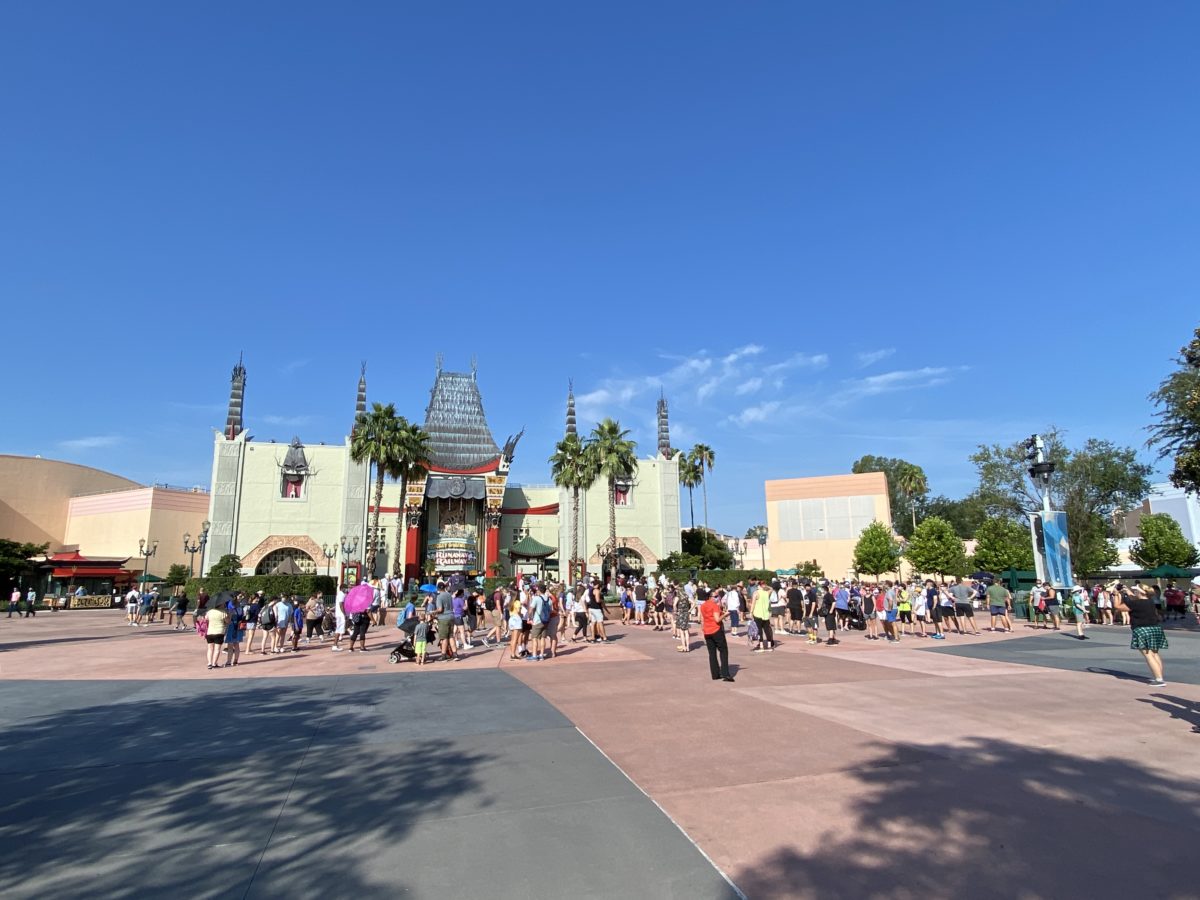 Once inside the park, it didn't take us long to find where all of the people had gone. A huge line had formed for Mickey & Minnie's Runaway Railway, and the queue filled the inside of the building, the regular outdoor queue, the queue on the side (in the right of this photo where the concentration of people are), and extended out to an overflow area in the square in front of the Chinese Theatre where masking tape had been used to make temporary social distancing markings and directional arrows. At this point the wait time was listed as 2 hours 10 minutes.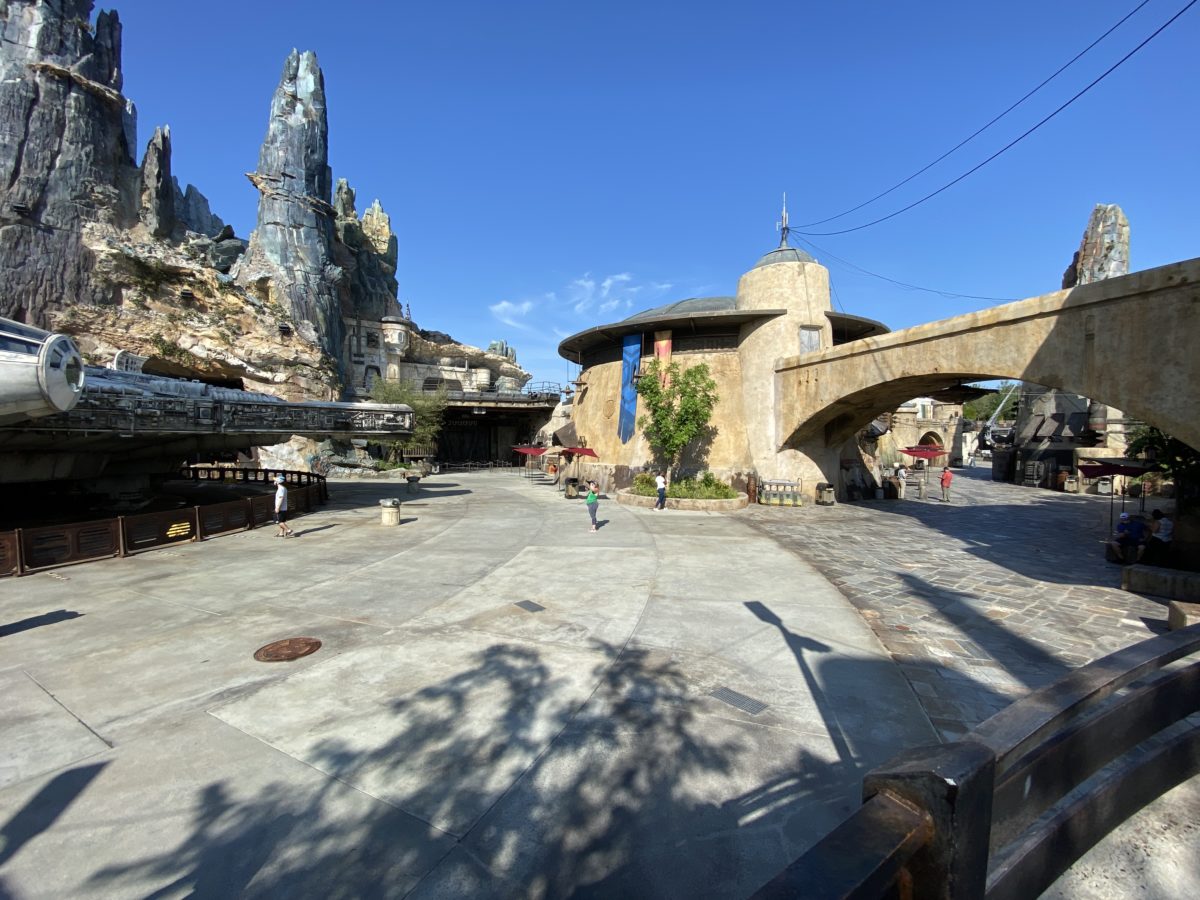 Conversely, in Star Wars: Galaxy's Edge, guests were not allowed to queue up for Star Wars: Smugglers Run until the park officially opened at 10am. This area around the Millennium Falcon, usually full of people and housing a huge line of people snaking their way through the land, was almost completely empty.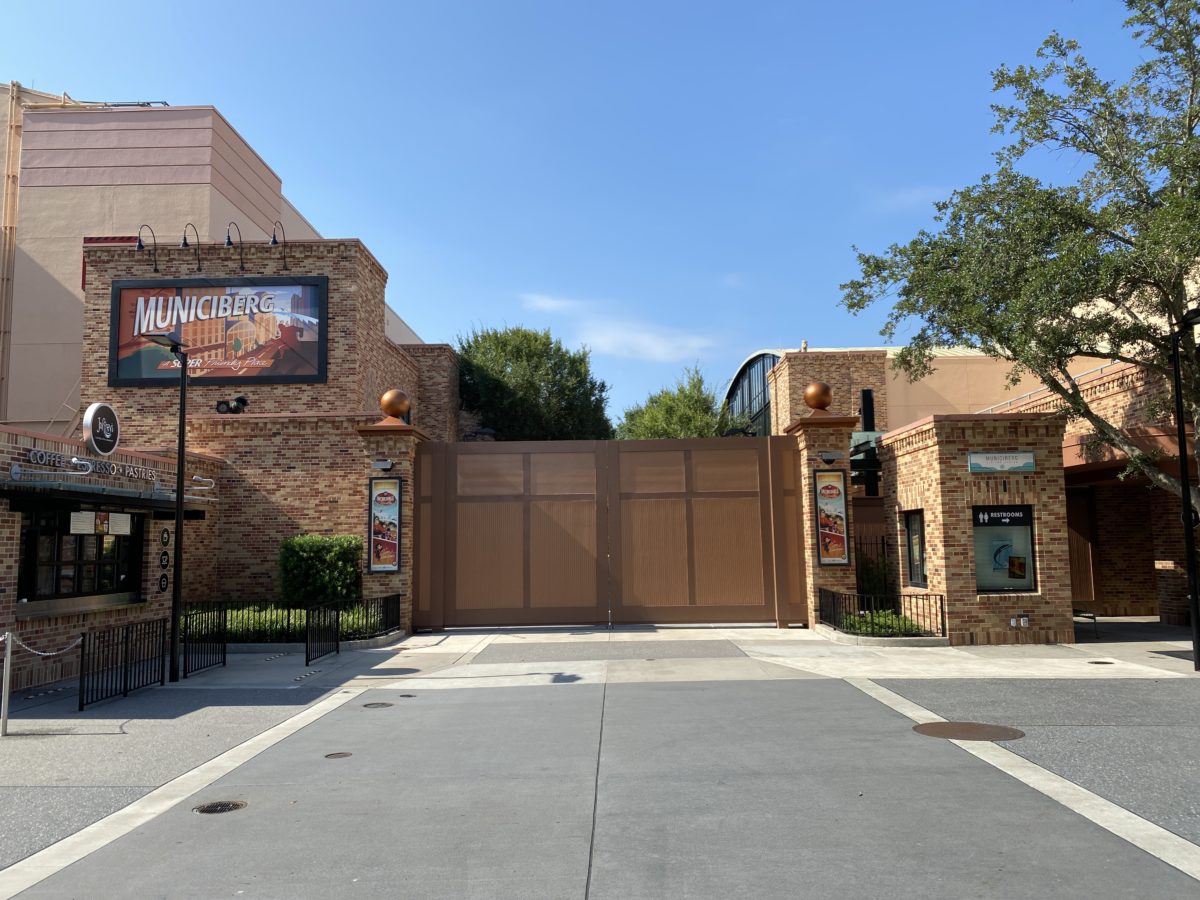 We knew things would be different, and that a lot of things wouldn't be open, but it was sad to see Municiberg, the area that houses the Incredibles meet and greets, closed. With in-person meet and greets unavailable, it made sense to have this area closed off. We still miss the colorful walls and the Num Num Cookies, though!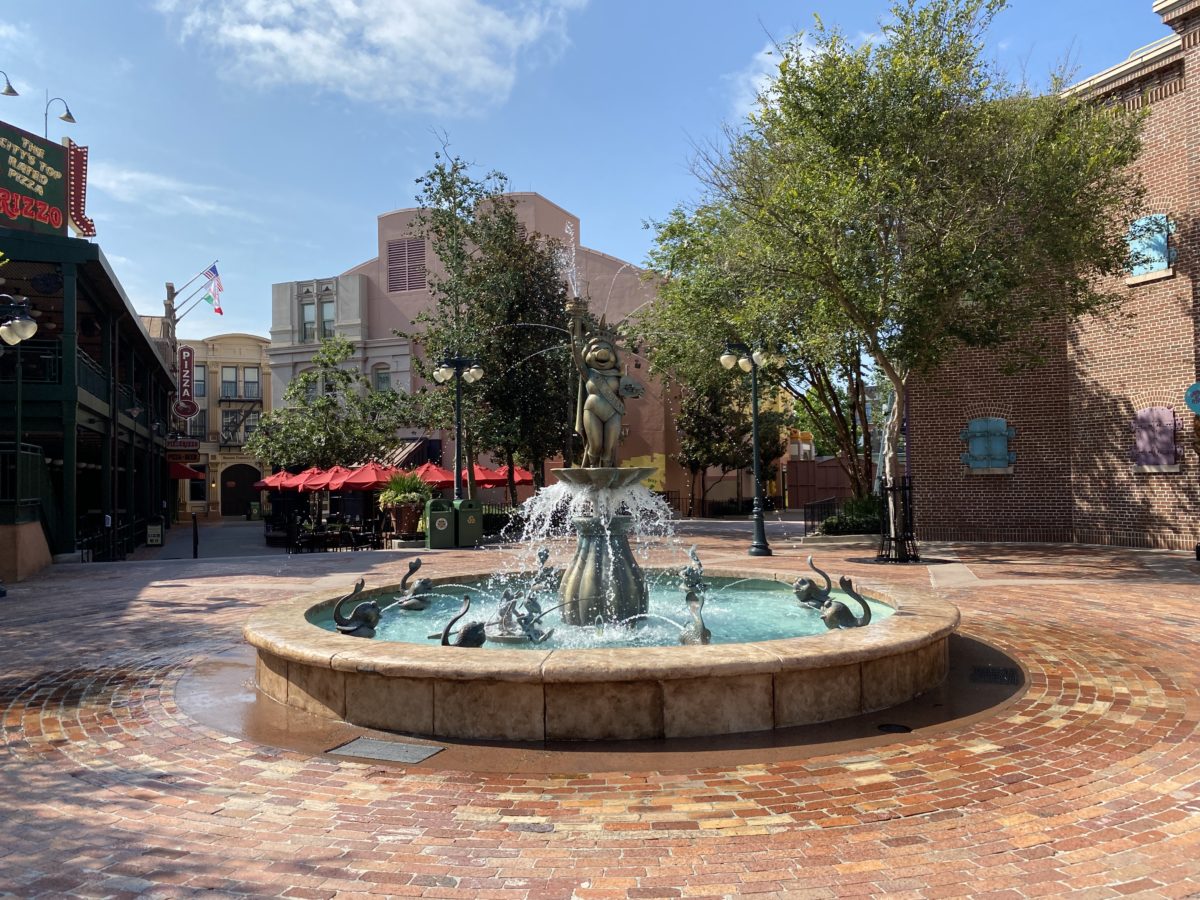 Over by Muppet*Vision 3D, Miss Piggy had an overly exuberant moment, and was spraying her fountain well outside of its confines. We're glad there was a drain close by, or we would have needed to get in the boat with the rats!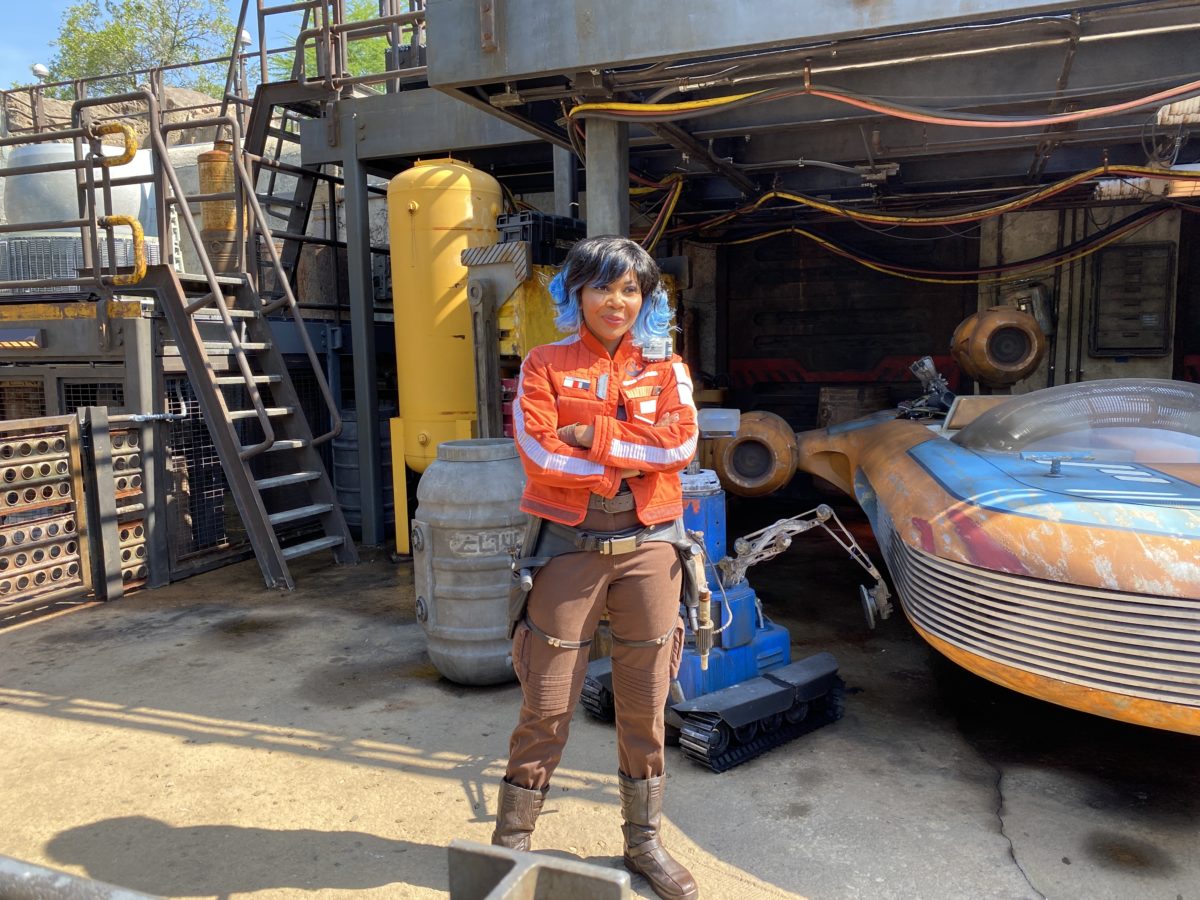 While passing through Black Spire Outpost, Vi Moradi called us over and asked us to help her with the Resistance. She said the first we would need to figure out is a code name. What would your code name be if you were a Resistance fighter? Let us know in the comments!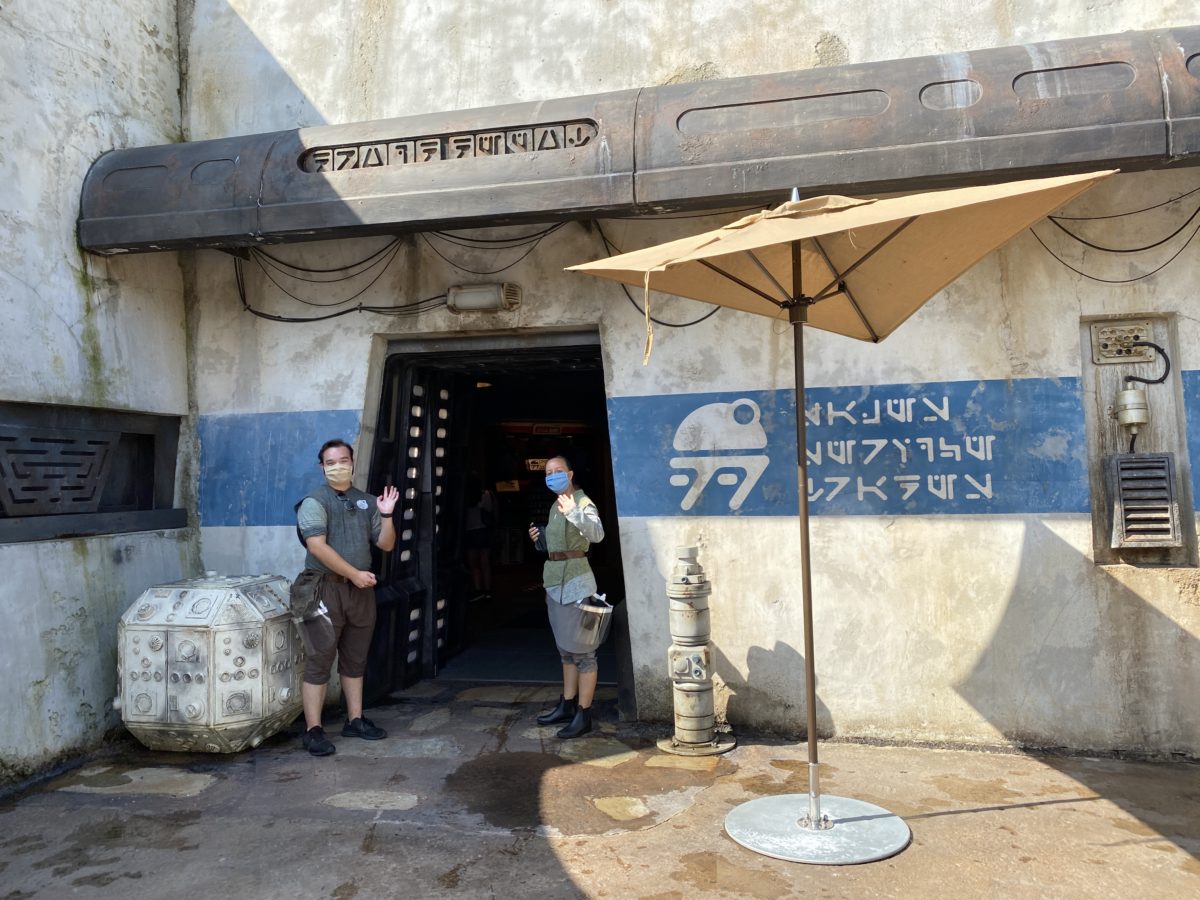 We stopped by the Droid Depot to see all the latest models, and saw some friendly faces. Bright Suns!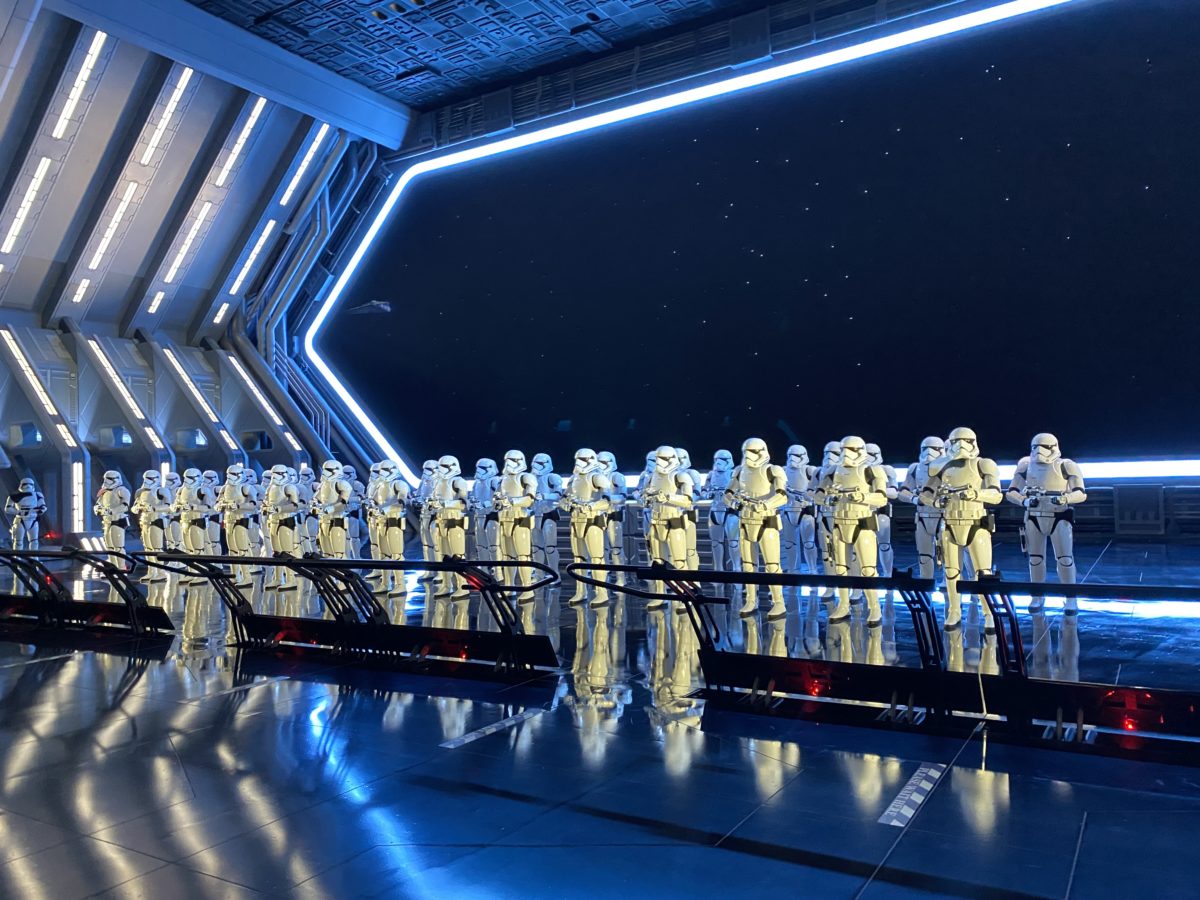 We were lucky enough to get a spot in boarding group for Star Wars: Rise of the Resistance and couldn't resist taking this iconic photo, social distancing markers now included. We always enjoy this ride! For a in-depth look at the altered boarding group system and a walk through of the socially distanced queue, see our article here.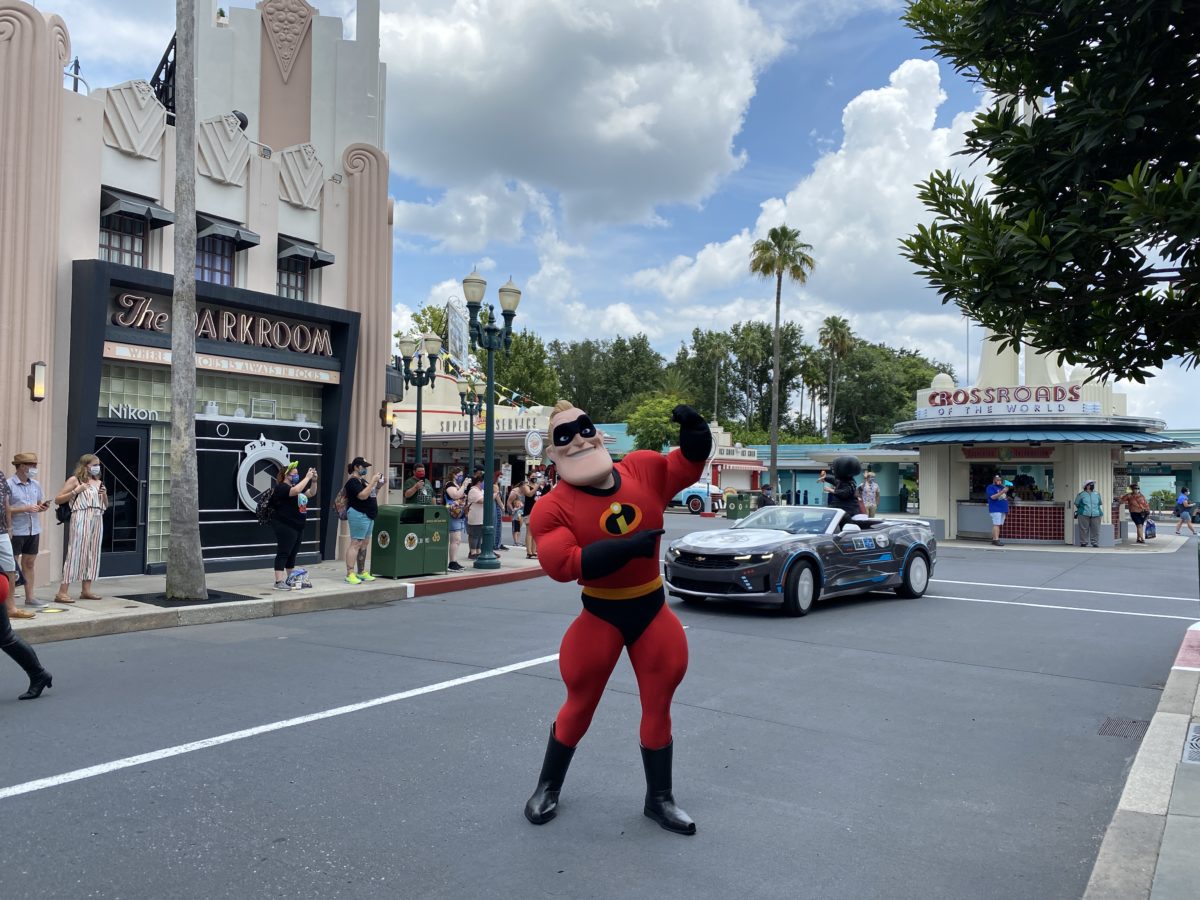 Back on Hollywood Boulevard, we saw the Pixar Motorcade featuring Mr. Incredible himself. Just look at those muscles!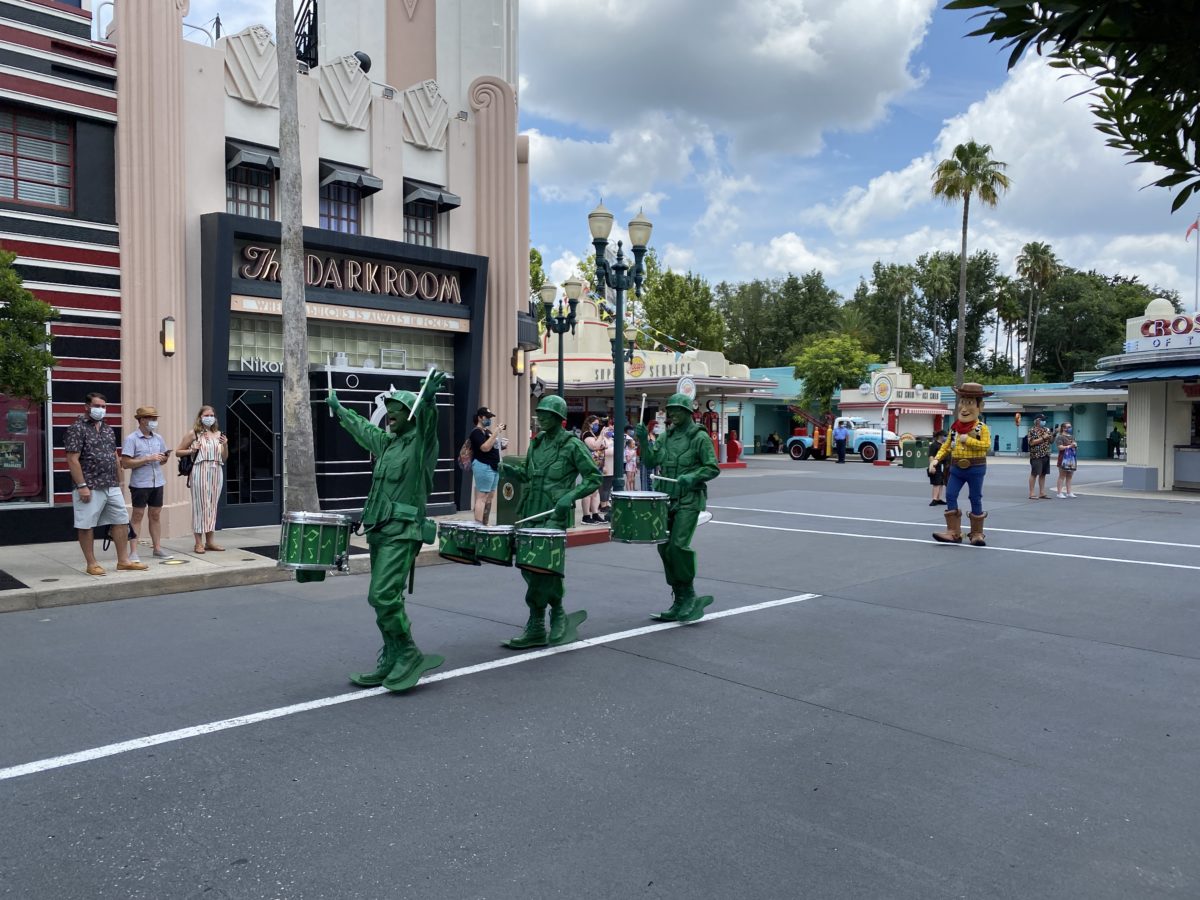 We also danced to the beat of the Green Army Men's drums. Nothing beats a good drum line in a cavalcade!
For lunch, we stopped by the Backlot Express Restaurant to try out the Mobile Order system there. The system is the same across all of the Disney parks, but each of the restaurants are set up a little differently.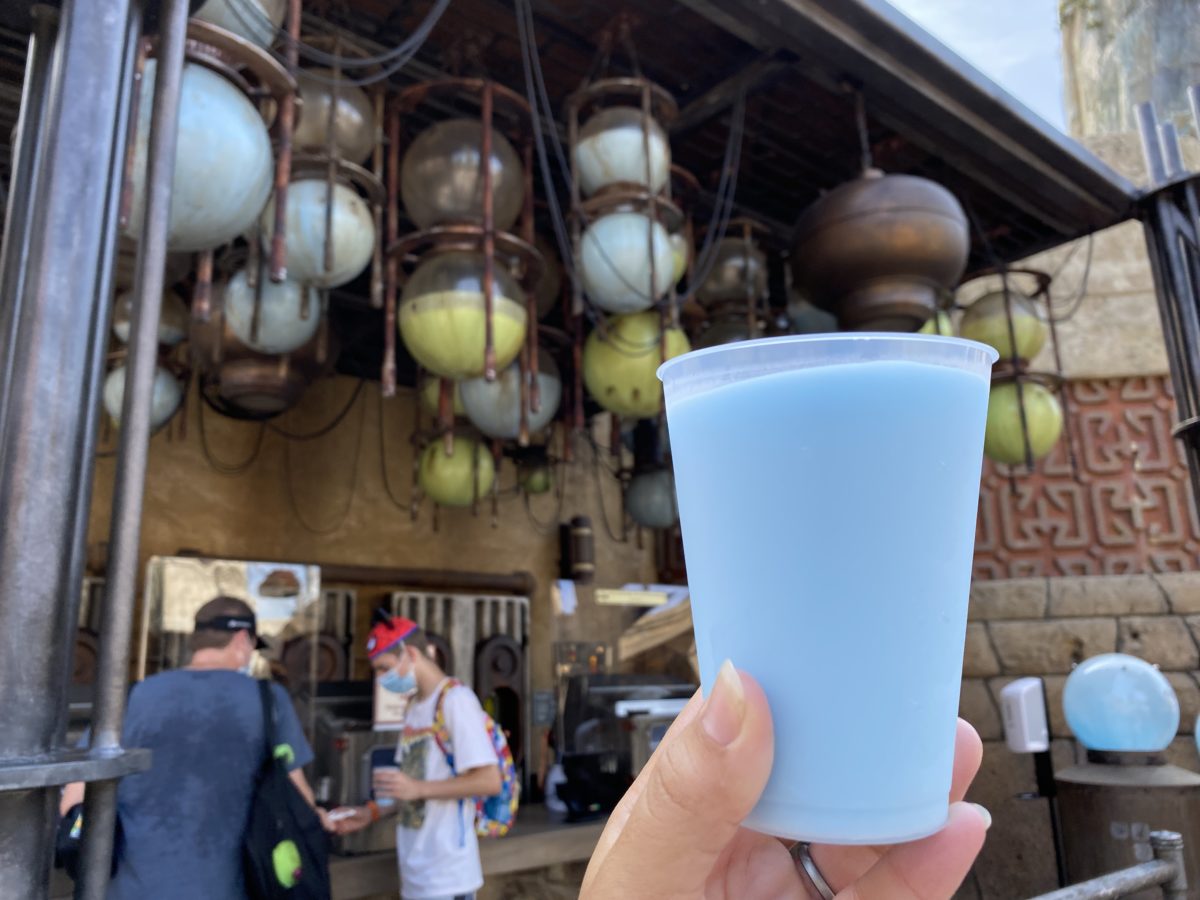 To cap off the day, we had some milk. We made our own Dole Whip and Mickey Waffles at home during the closure, but there's no replacing this iconic drink.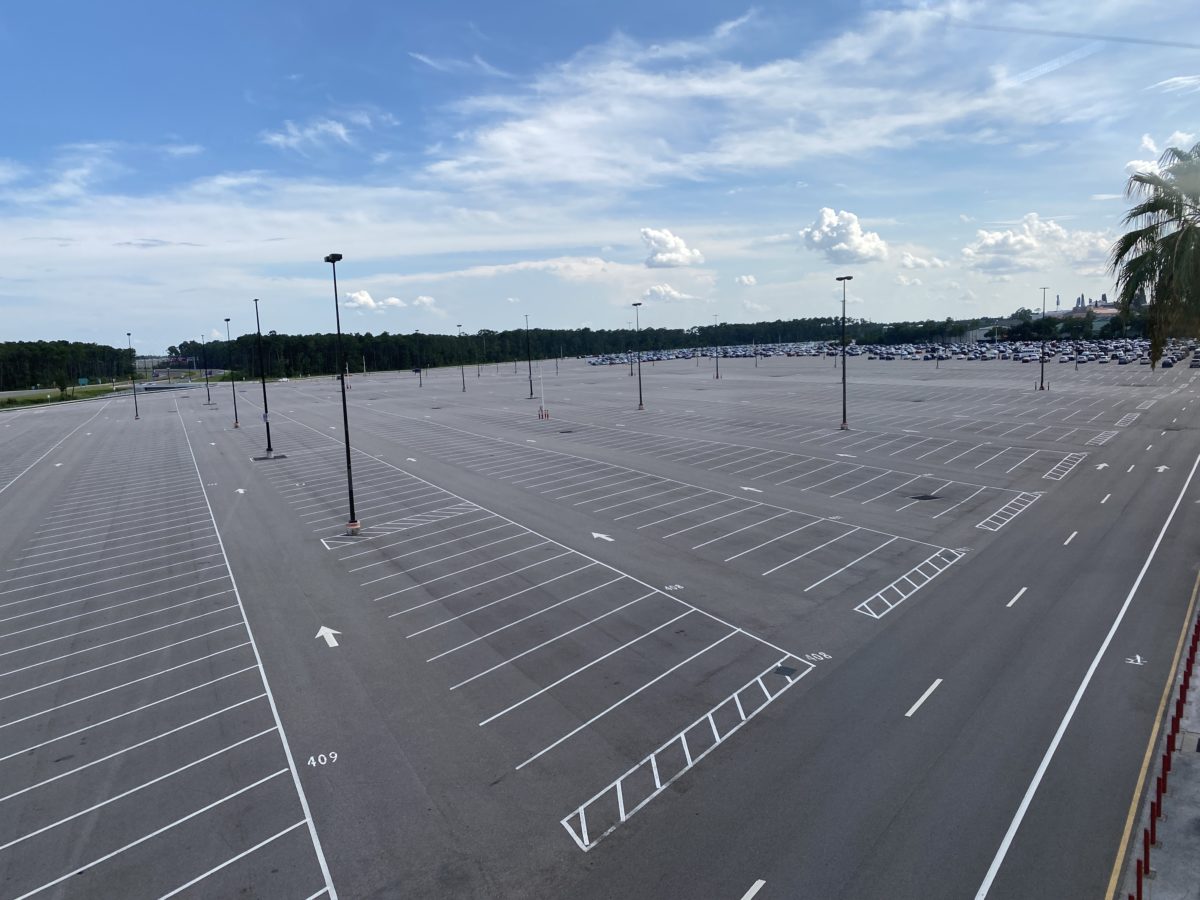 We got one final look at the parking lot as we were getting ready to leave for the day, and were shocked by how empty it was. Some of the cars in the left of this picture are from the Cast Member lot! We've seen the empty sections of parking lots before at the other parks but being able to see it from above really put things into perspective.
We had a great day at Disney's Hollywood Studios, we hope you enjoyed coming along with us. Have a magical day!