This post may contain affiliate links; please read the disclosure for more information.
As Japan moves towards becoming more eco-friendly, a law was passed last year to institute a plastic bag tax from July 1st of this year. Fortunately, the Tokyo Disney Resort is currently exempt from this, as more than 40% of their bag materials comes from biomass. But they, like Universal Studios Japan, still want to encourage friendly environmental habits, so starting July 1st, we'll get an adorable new reusable bag featuring Tokyo Disney Resort icons and characters! Let's take a look.
Shopping Bag – ¥500 ($4.66)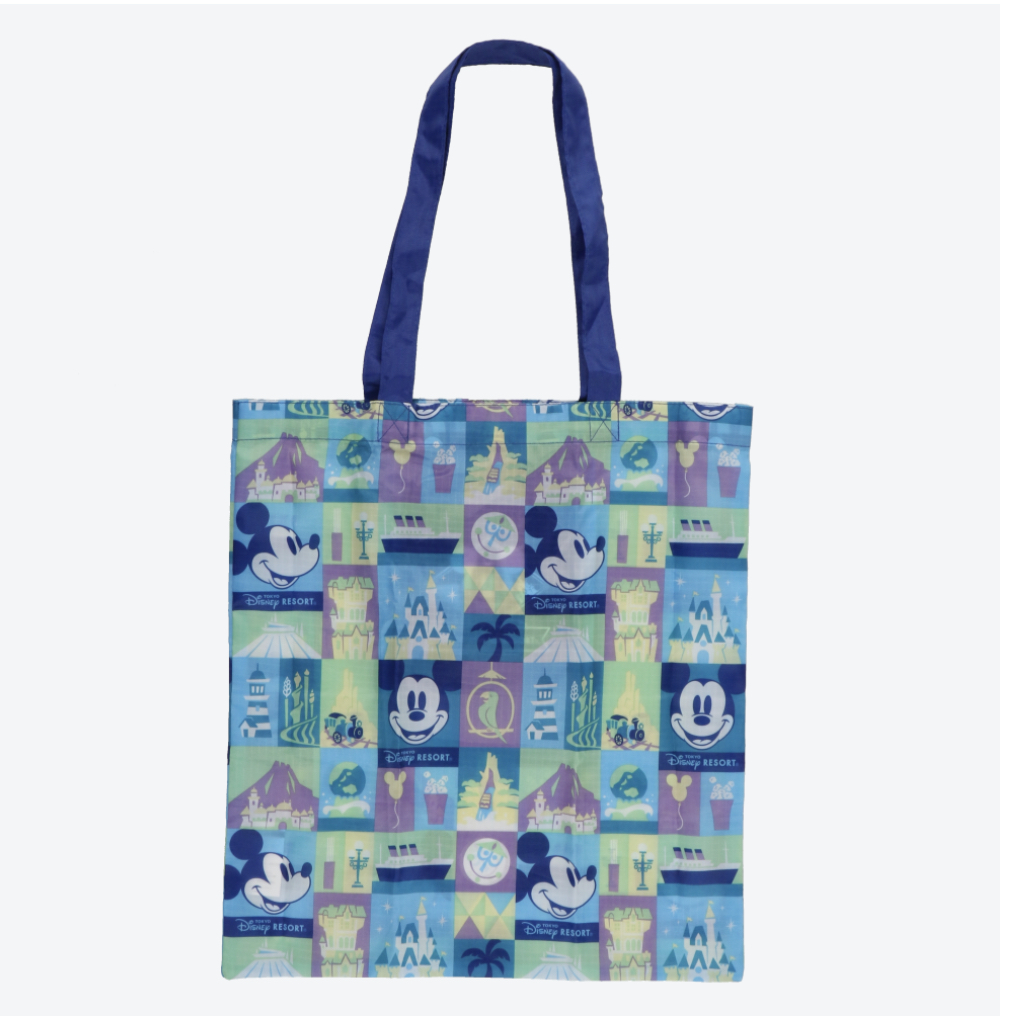 The bag contains less busy colors like blues, muted yellows, and greens. Mickey faces and park icons adorn it on all sides.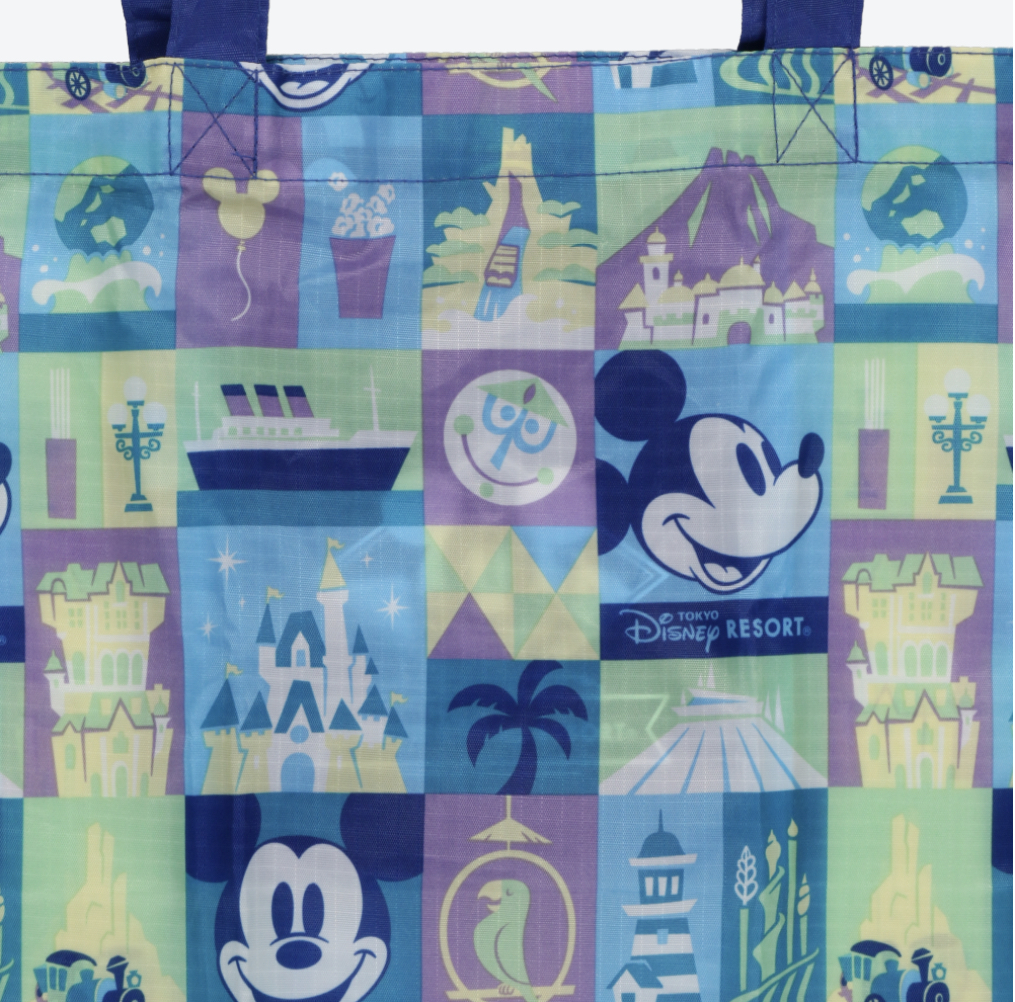 Icons like Splash Mountain, Cinderella Castle, Mount Prometheus, the AquaSphere, and many more feature on the bag! Any favorites you see?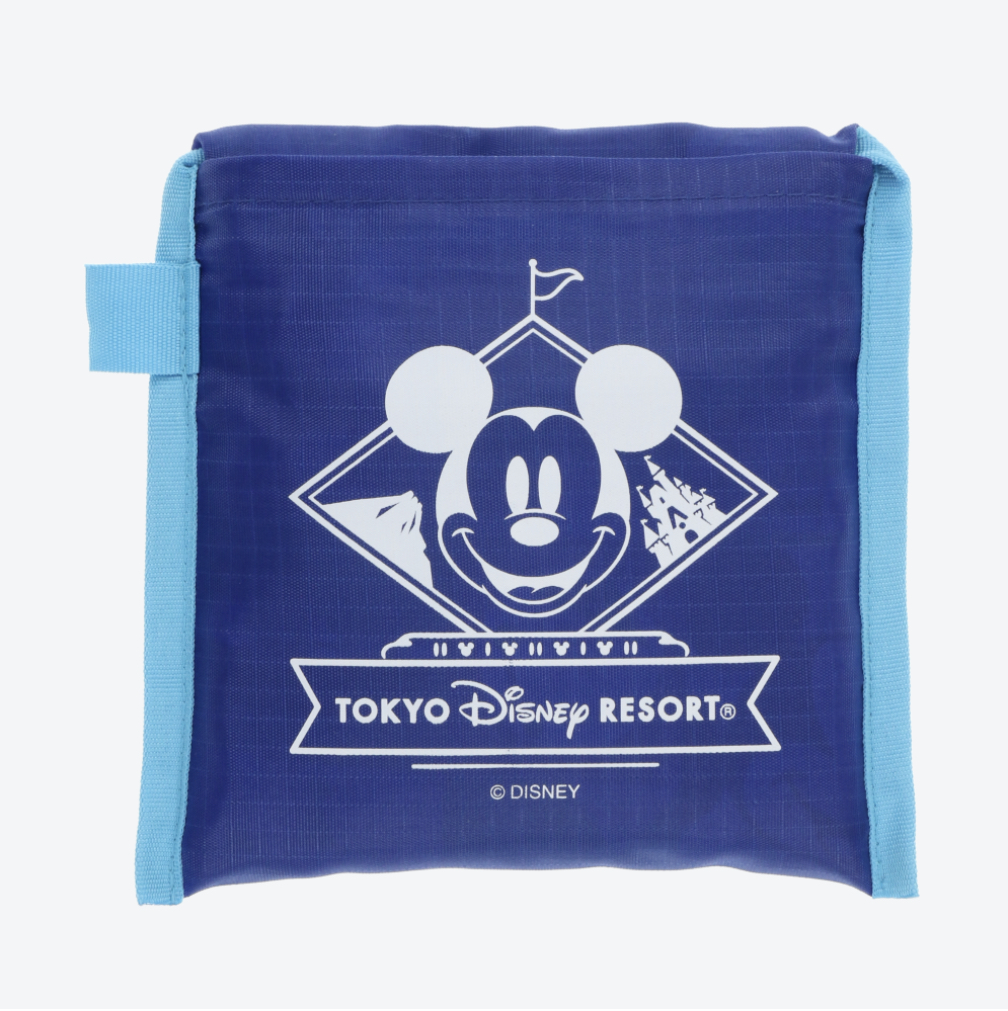 Included is also this small pouch, featuring a Mickey silhouette alongside Mount Prometheus, Cinderella Castle, and a Disney Resort Line monorail with its signature Mickey-shaped windows.
The new bag is super cute, isn't it? I know I'll definitely need one! Will you pick this reusable bag up on your next Tokyo Disney Resort trip? Let us know below or on social media!
Are you considering or planning a visit to Tokyo Disney Resort? Visit TDRPlans for every detail (and more) that you'll need to make your trip the best it can be! Did I mention it's 100% free?