While Universal's Islands of Adventure continues to open up more food locations, guests can once again enjoy a tasty snack in Seuss Landing or at Marvel Super Hero Island at Universal's Islands of Adventure.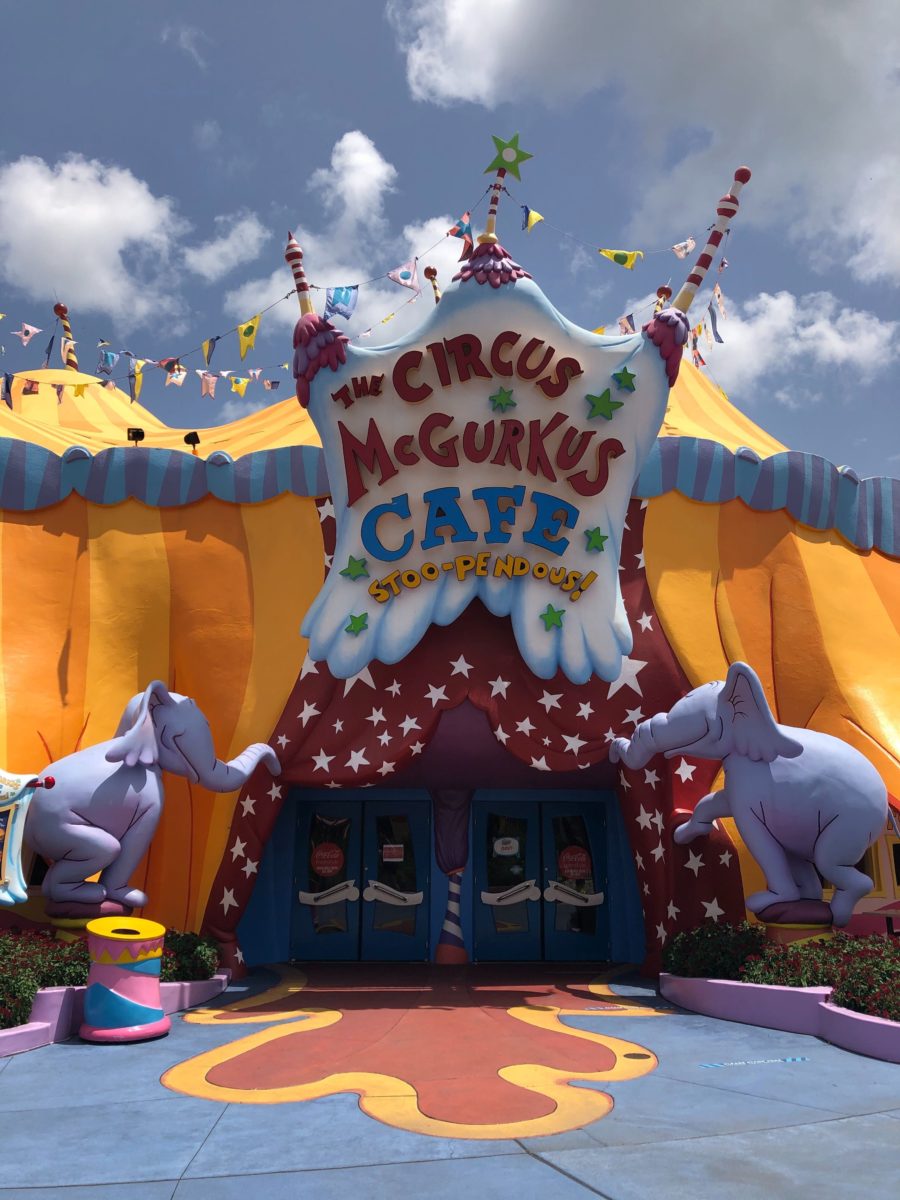 Normally, guests would be able to take a break from the Florida sunshine and enjoy a meal in the Circus McGurkus Cafe Stoo-Pendous, but the location was closed today. It had normally been open from 11-3, but with new menu changes to other food locations in Seuss Landing, it seems that the Cafe may be closed for a bit.
If you're looking for the perfect beverage, make sure to stop by Moose Juice Goose Juice in Seuss Landing. This food location has just reopened and is now serving even more snacks for you to enjoy, along with refreshing beverages.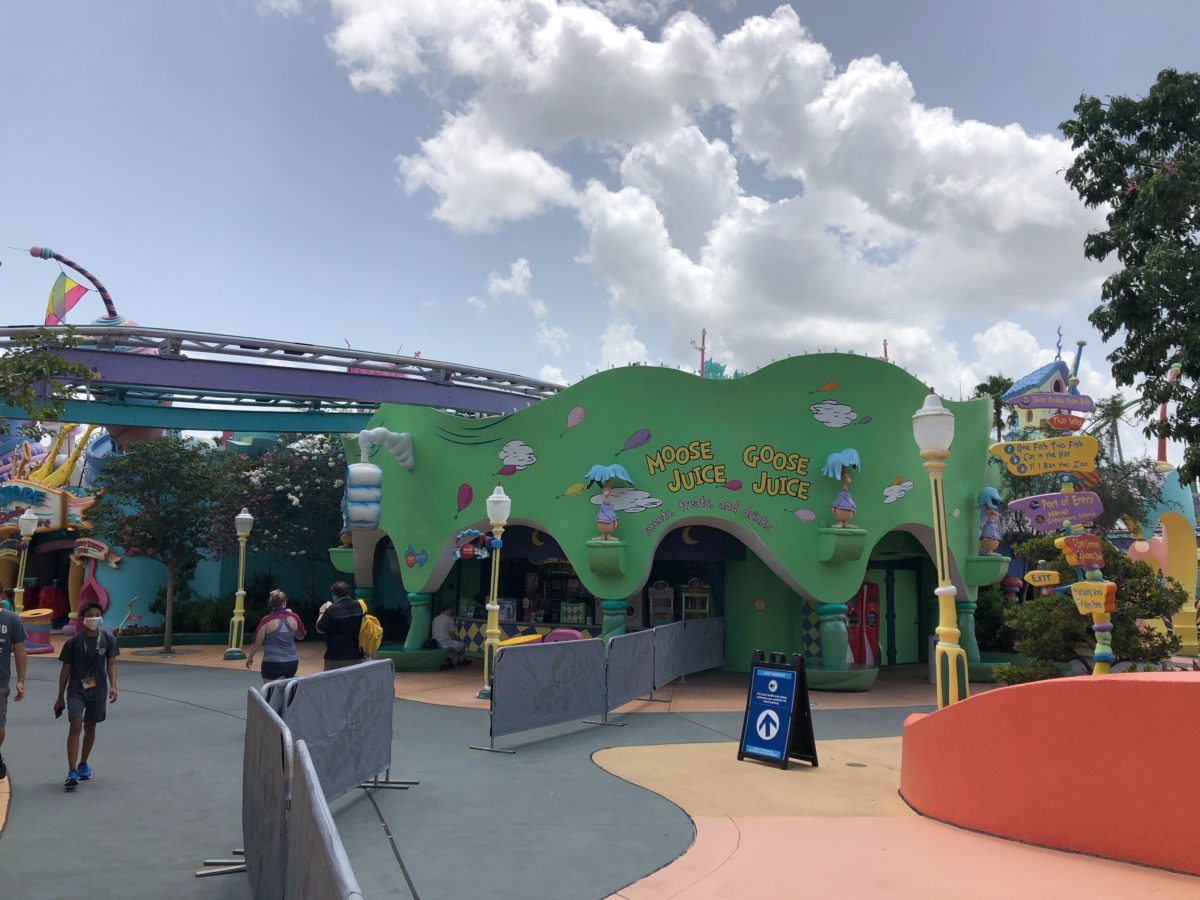 There's a barrier set up in place that separates the food counter from the Coca-Cola Freestyle machines, helping to maintain social distancing with guests.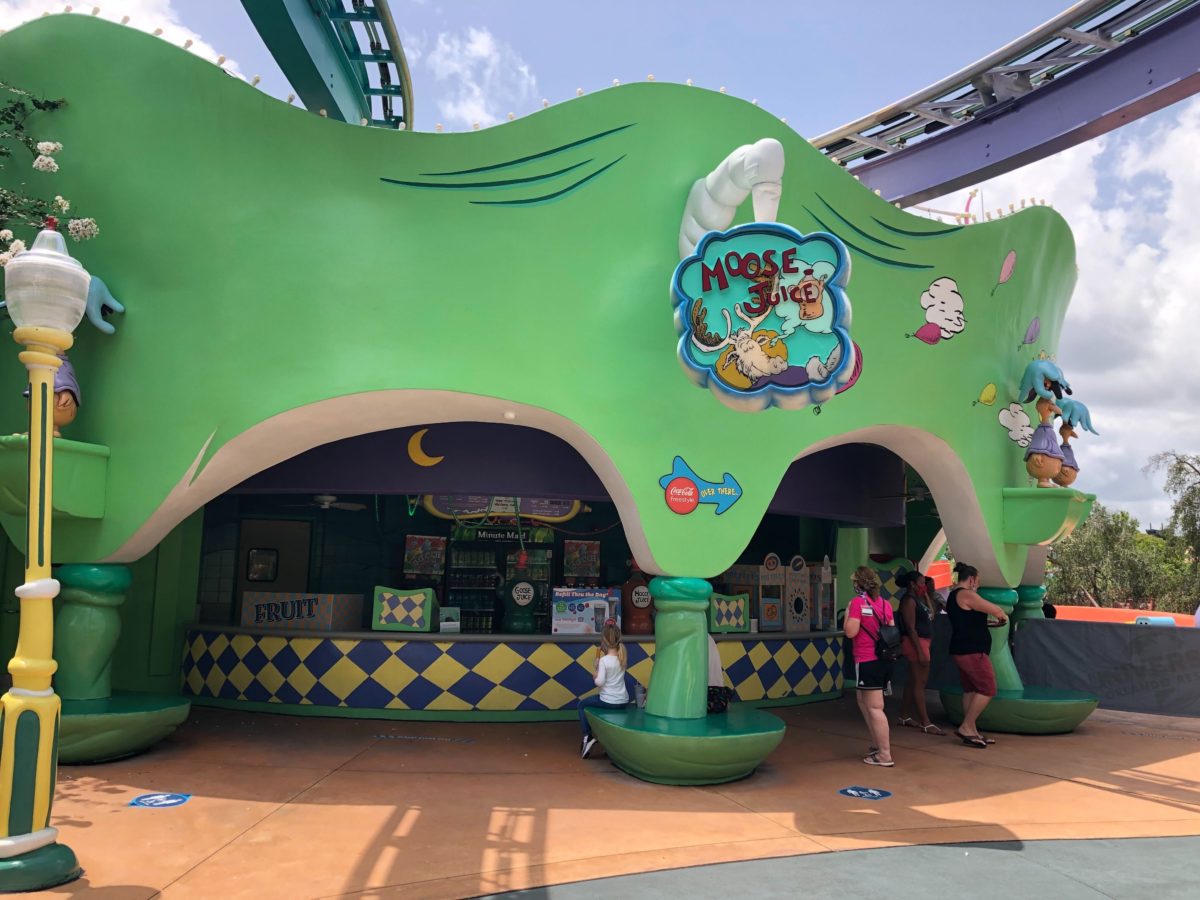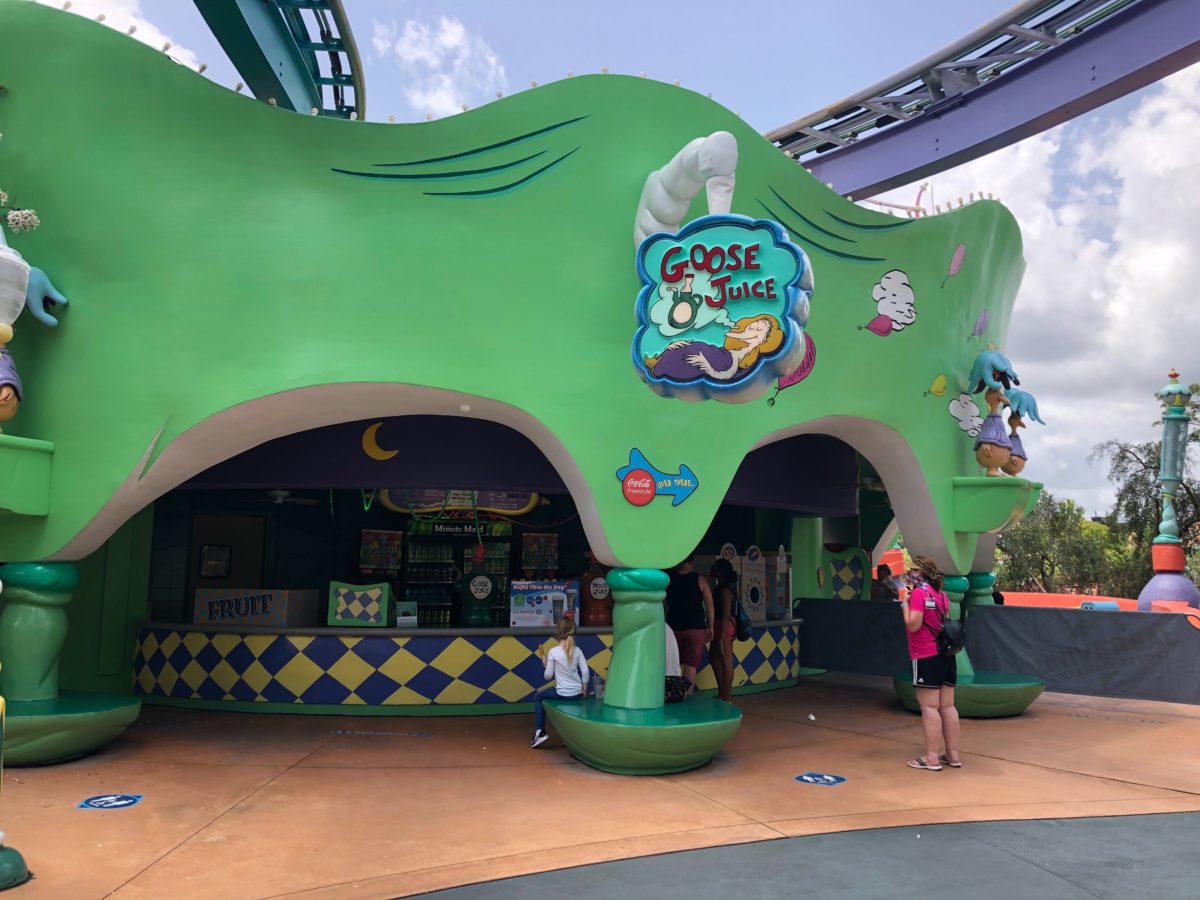 Moose Juice Goose Juice has been closed up until a few days ago and we're happy to see it's reopened today, with social distancing markers in place.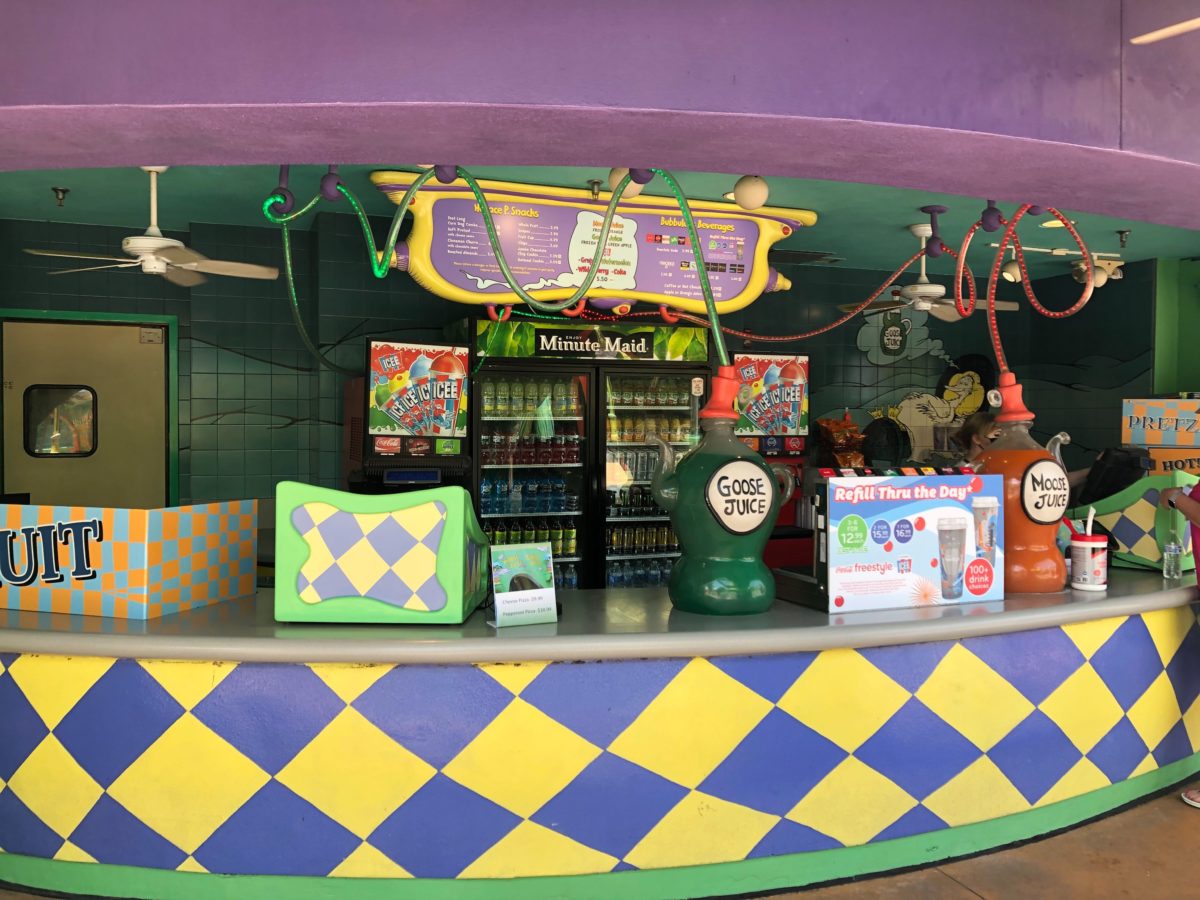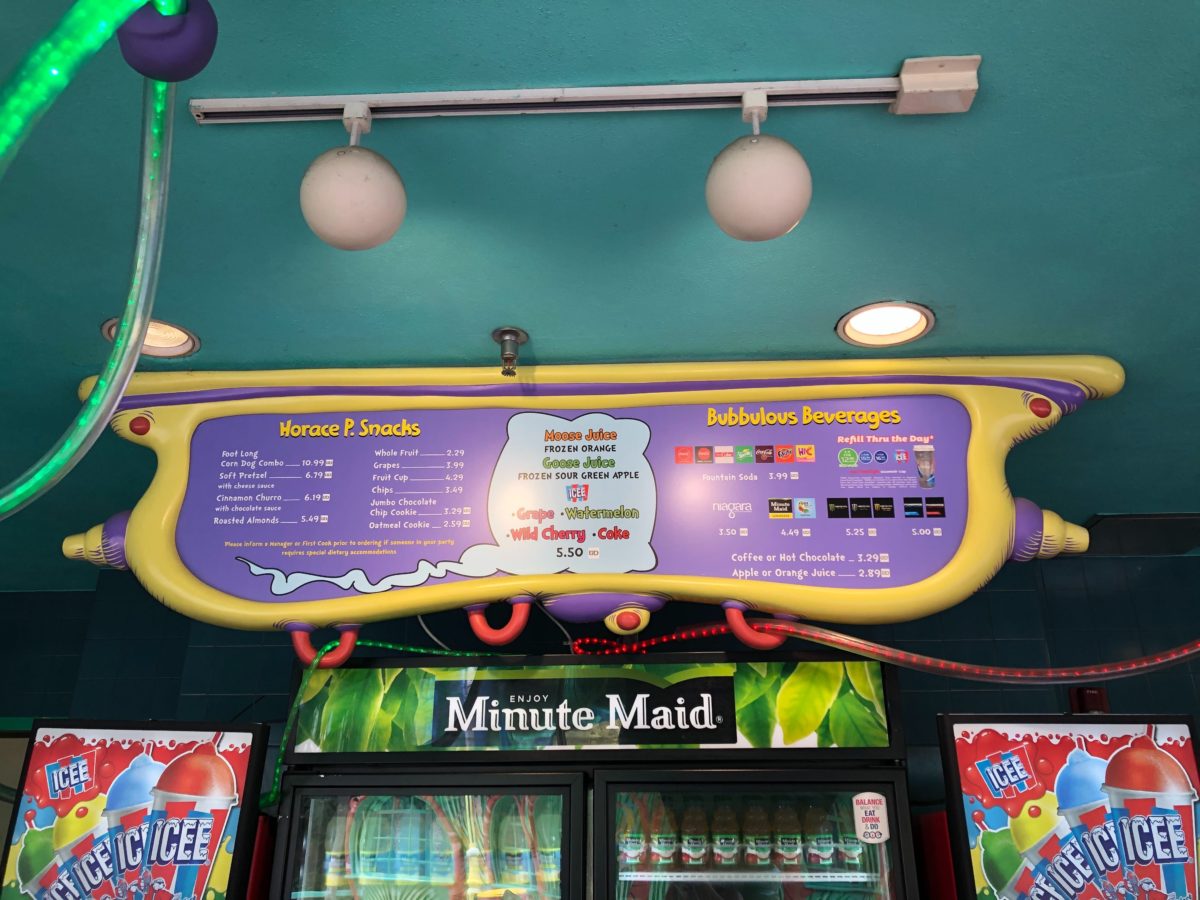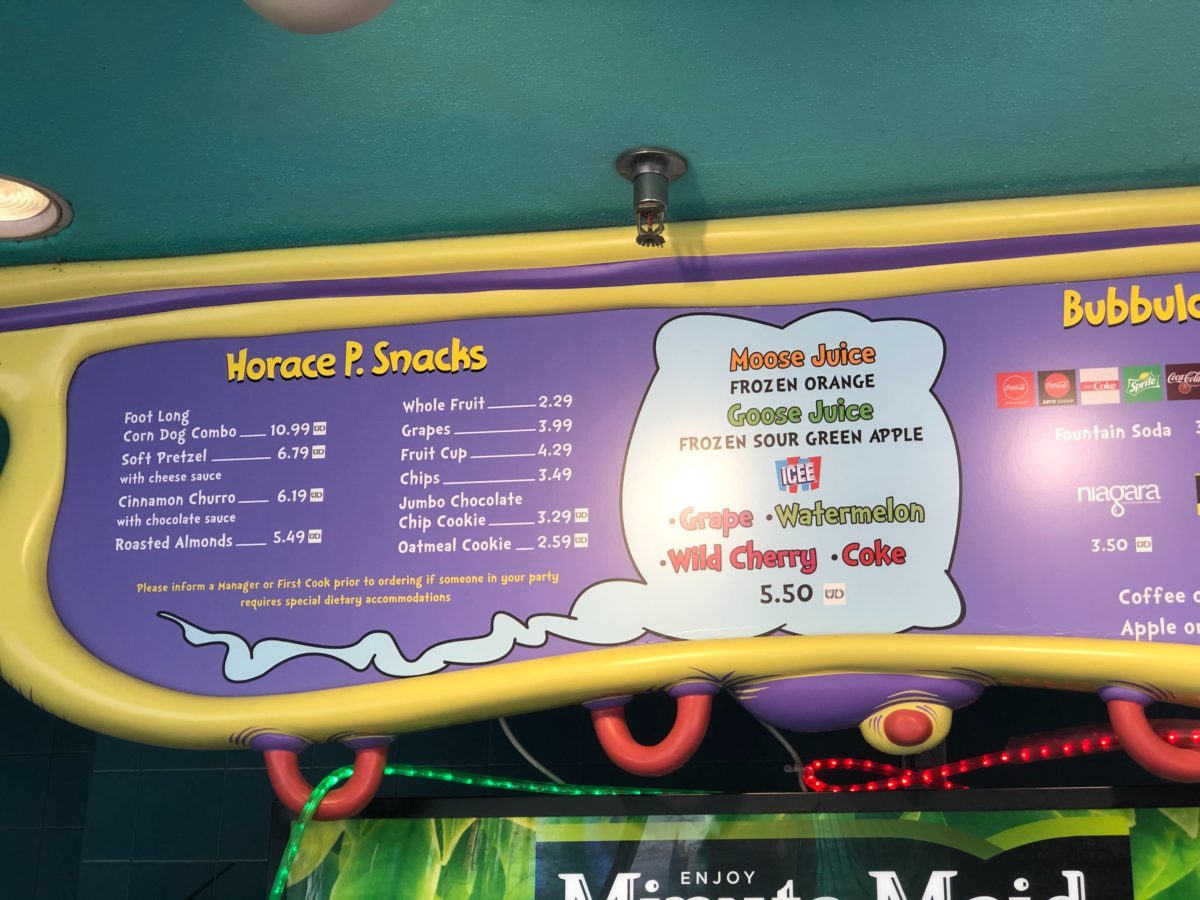 There's a lot to choose from here, including savory snacks and refreshing cool beverages. Of course, Moose and Goose Juice are both offered in the form of a frozen drink.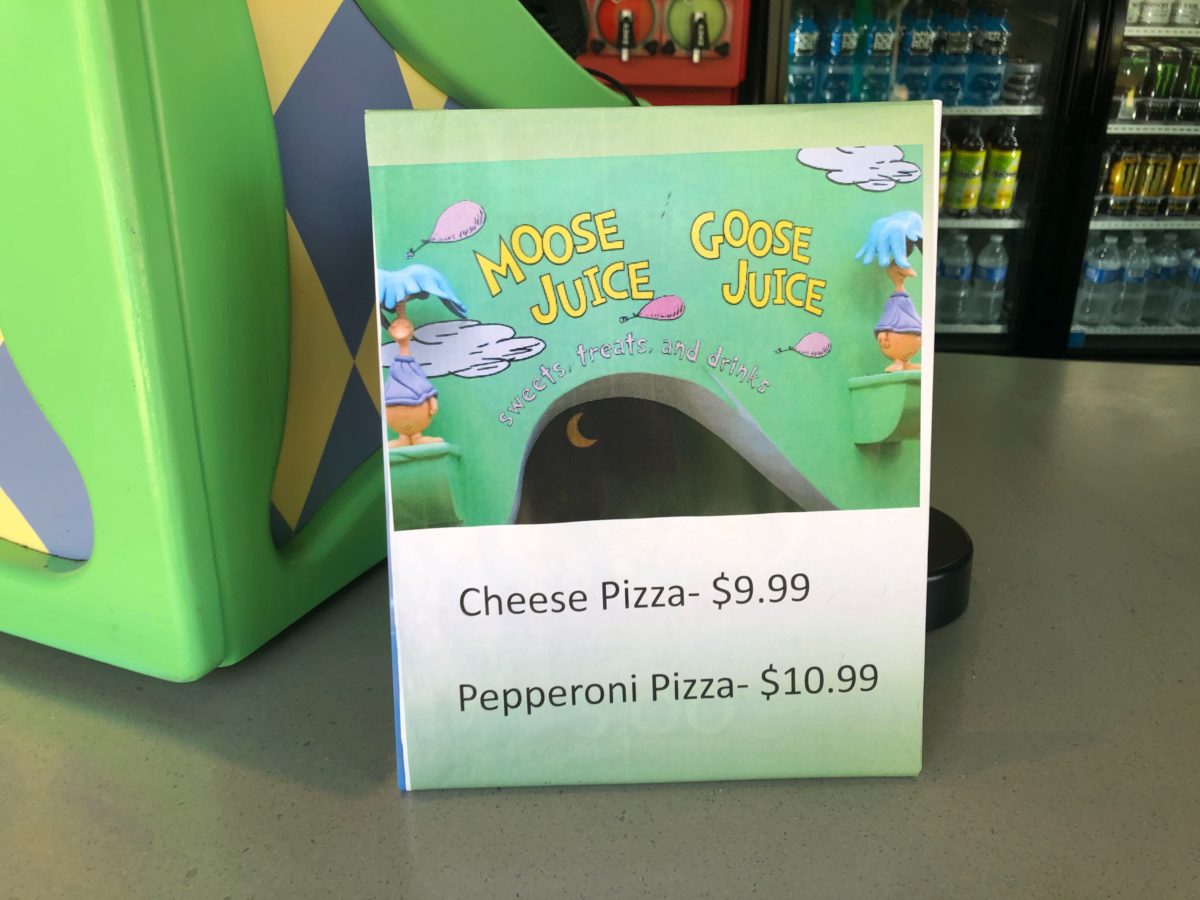 Now that they've reopened, they're also serving pizza in addition to their regular menu. This is due to Circus McGurkus Cafe Stoo-Pendus currently being closed.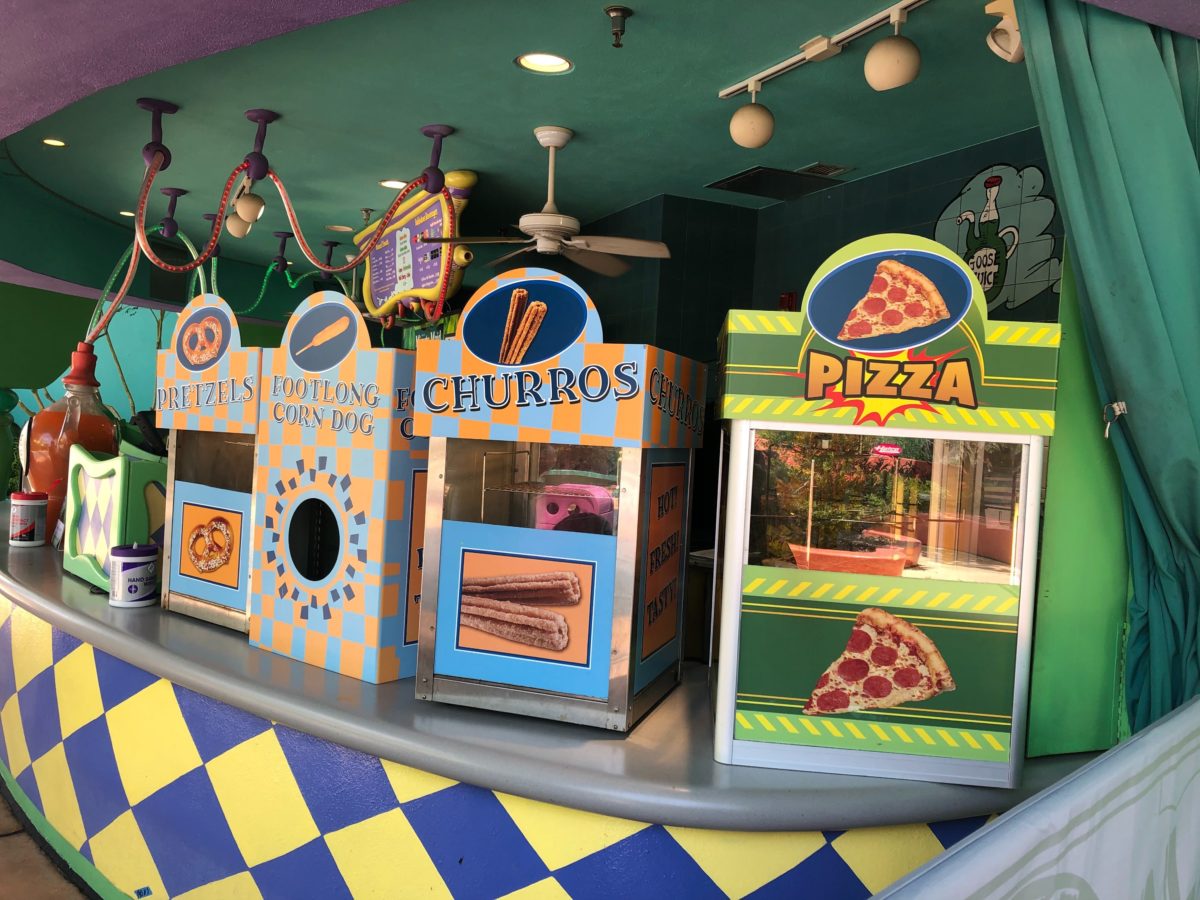 The pizza machine is from Marvel's Super Hero Island, as their food location that normally sells pizza is currently still closed.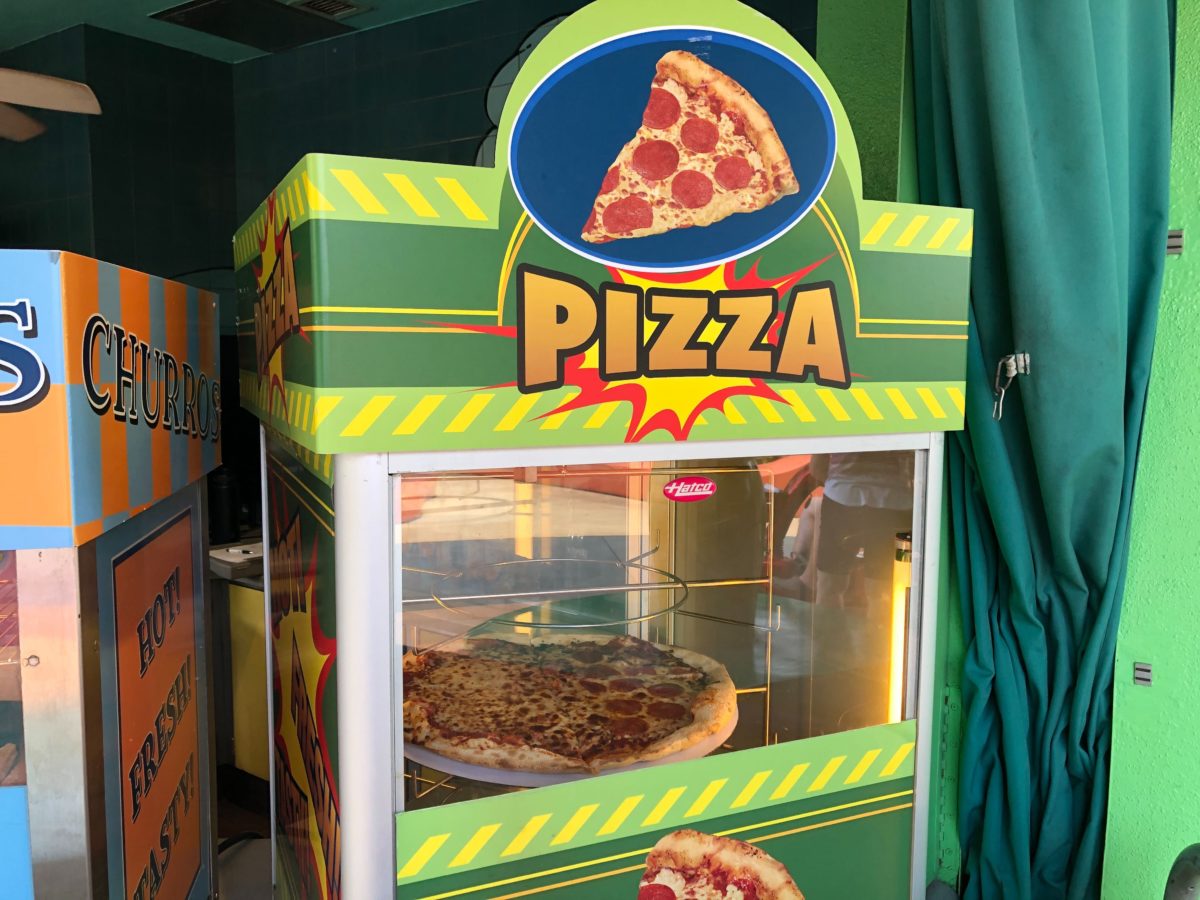 Moose Juice Goose Juice is currently serving pizza at this location to still offer the tasty option while Circus McGurkus is closed. The addition of pizza now being served here does stand out a little, with the impromptu sign and the different art styles on the pizza warmer.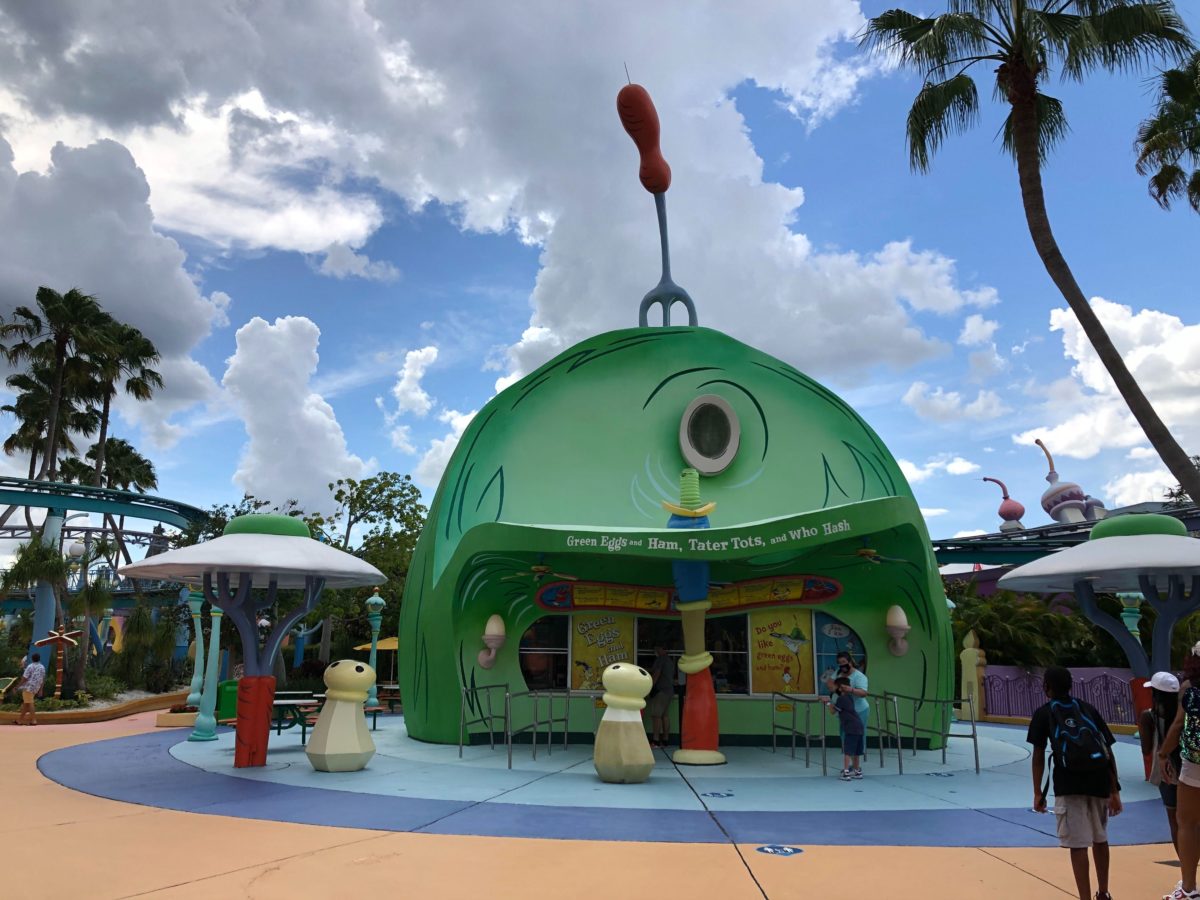 If you're wanting something to eat that's a little bit more substantial, you might pop over to Green Eggs and Ham, where you can dine on some Who Hash in a Can, or opt for the latest addition from Circus McGurkus.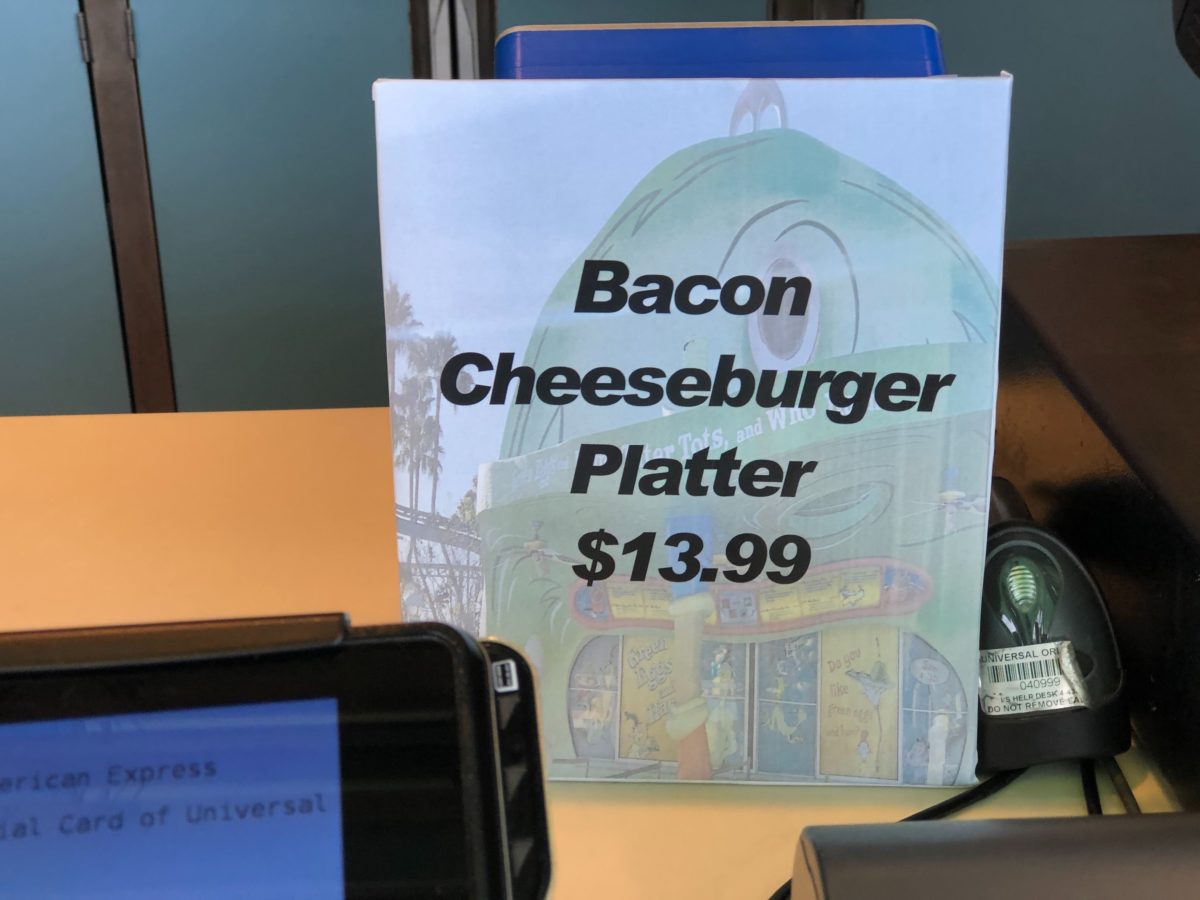 The bacon cheeseburger platter is now being served here at Green Eggs and Ham while Moose Juice Goose Juice serves up the pizza. This is a way for the food to still be served while the Circus McGurkus is currently closed.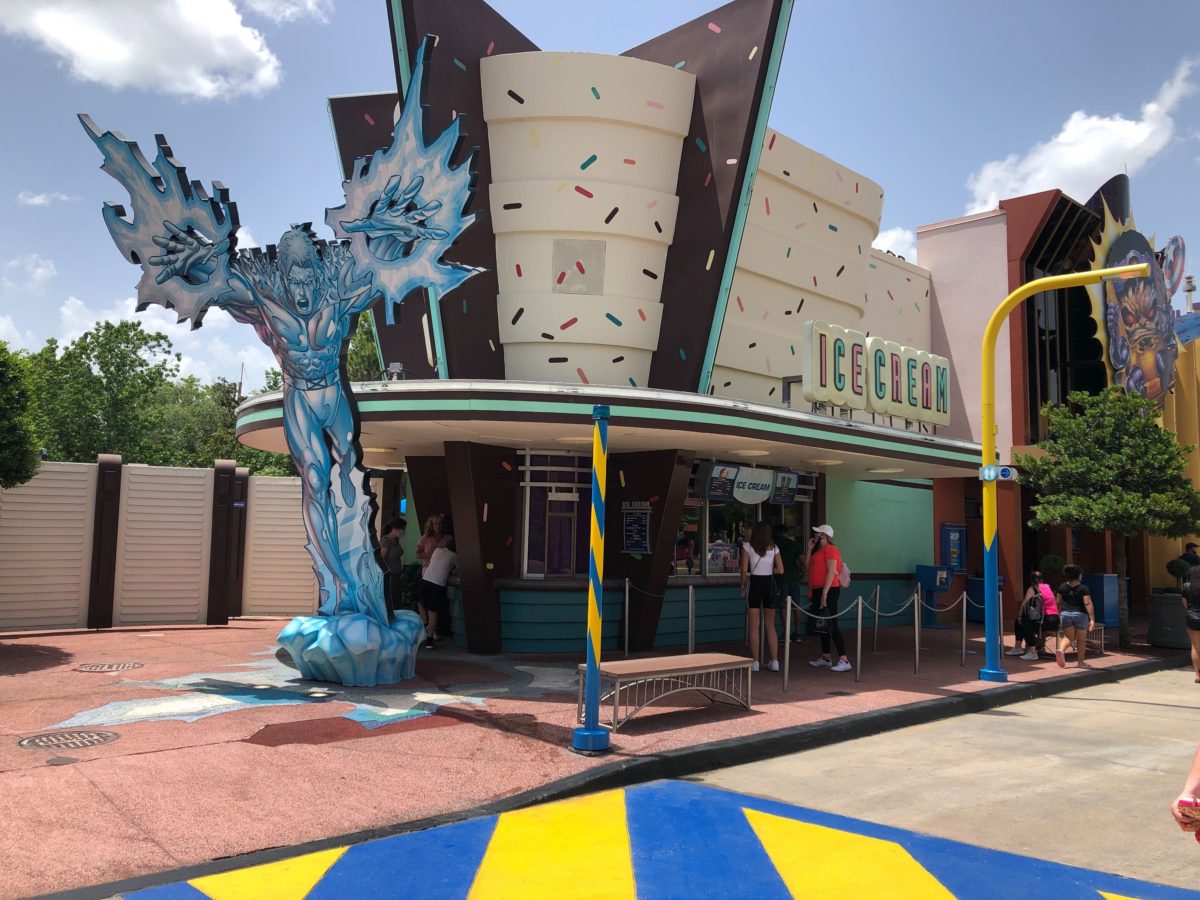 If you're over at Marvel Super Hero Island and are craving a snack, Chill Ice Cream has reopened, offering guests a variety of soft serve, sundaes, milkshakes, ice cream floats, or freshly-made waffle cones.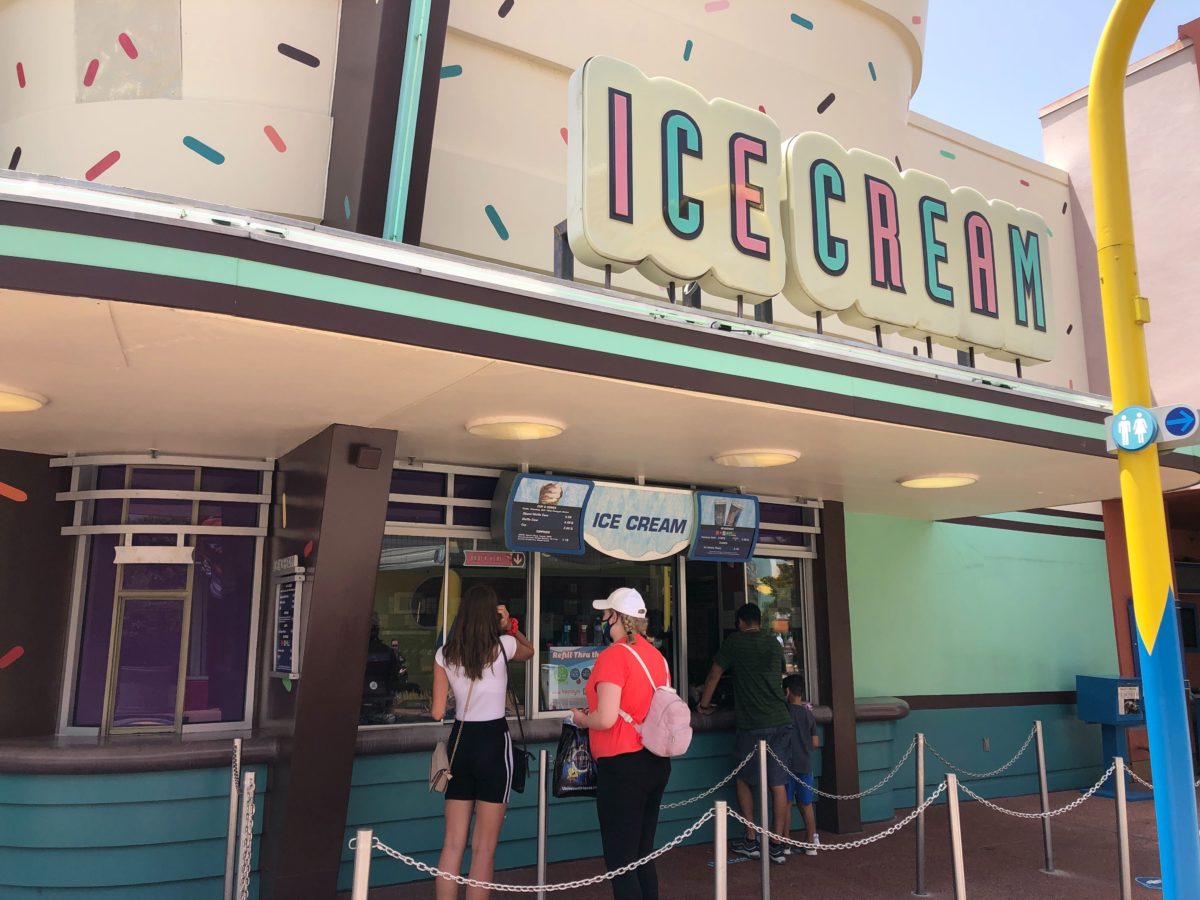 Located right past the Captain America Diner, and marked by Ice Man from the X-Men, you'll be sure to find a cool treat to try to beat the Florida heat.
However, the operating hours of this location may vary. Make sure to check it out yourself when opting for a snack after saving the day.
Will you be making a stop at these food locations around Universal's Islands of Adventure the next time you go? Let us know in the comments!
Want even more Universal Studios news? Check out our newest website, Universal Parks News Today, for all the latest updates on Universal Parks across the globe! And follow us on social via our YouTube channel, plus Twitter, Instagram, and Facebook.