This post may contain affiliate links; please read the disclosure for more information.
By now we should all know that when it comes to releasing adorable Star Wars purses and backpacks, Loungefly is the leader in the galaxy. This year alone we have seen the release of the cutest collection of Baby Yoda purses for "The Mandalorian", Ewok purses for the 40th Anniversary of "The Empire Strikes Back", and an adorably fluffy Chewbacca backpack, too. Now, whilst exploring the newly-reopened Magic Kingdom, we spotted a brand-new backpack on the shelves to join the Loungefly lineup. Can't decide which film in the "Star Wars" saga is your favorite? With this backpack, you won't have to.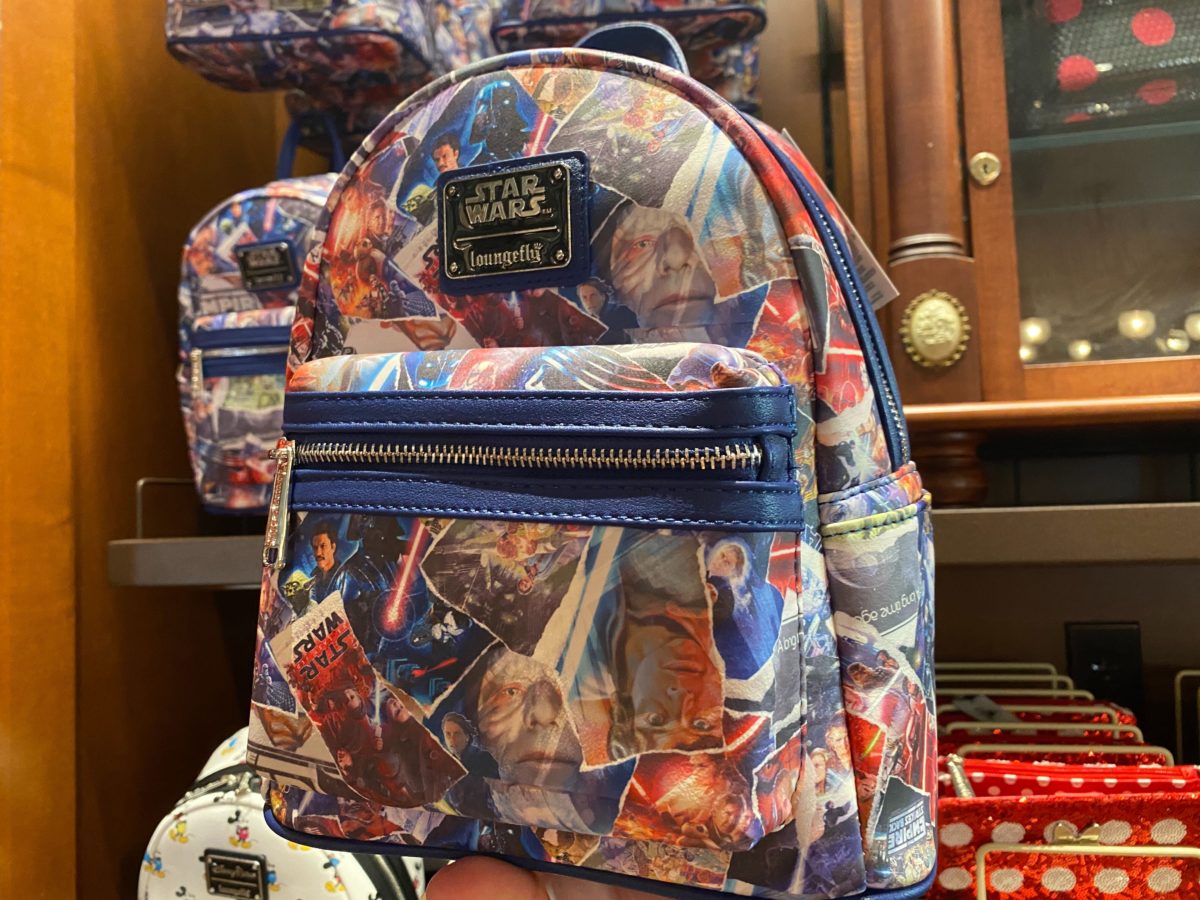 This sturdy backpack features images of the characters and movie posters from the "Star Wars" saga. The all-over print effect resembles a collage of ripped-up images, and it makes for a very nice effect.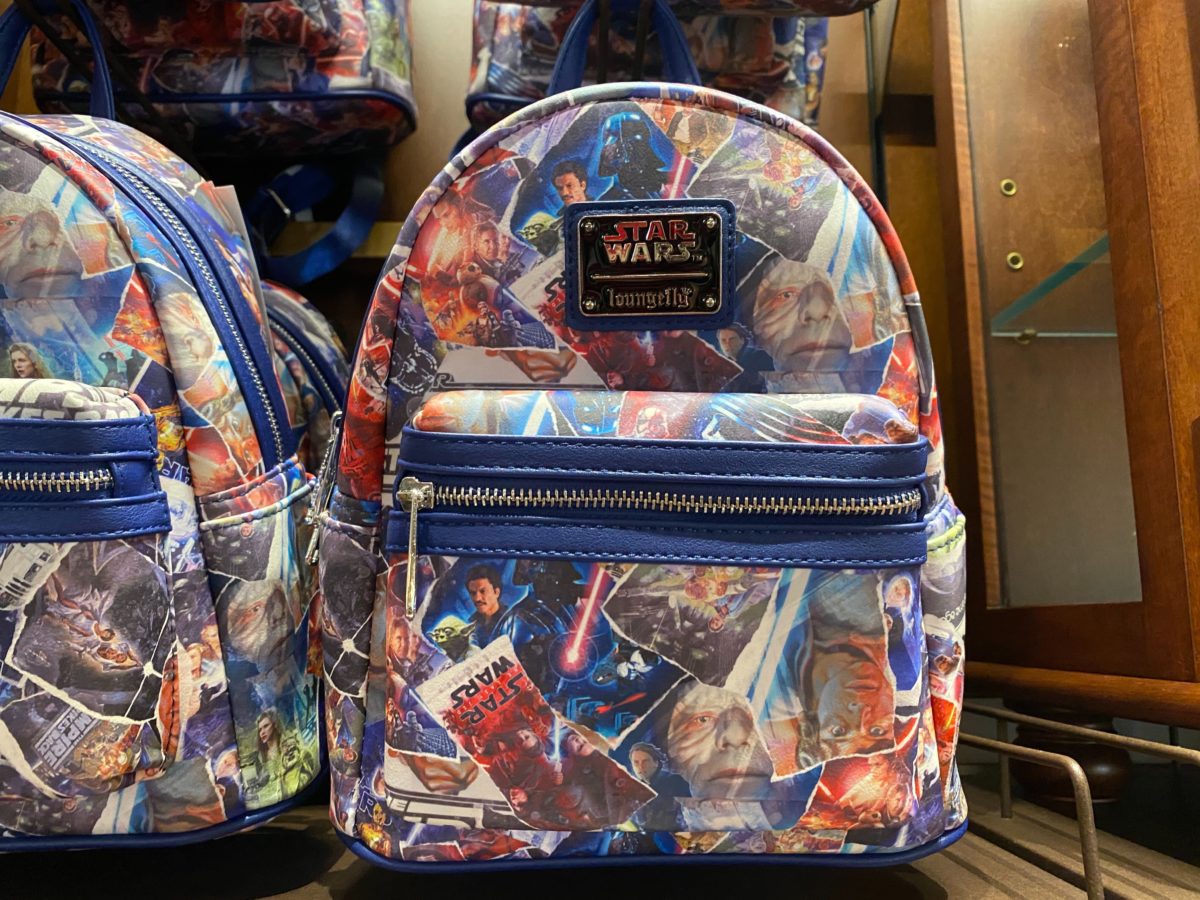 This pattern vaguely resembles the print of the new apparel collection by Our Universe, which also featured an all-over pattern of "Star Wars" movie posters.
For more information on booking your next trip with our official travel agent sponsor, the Vacationeer, visit wdwnt.travel.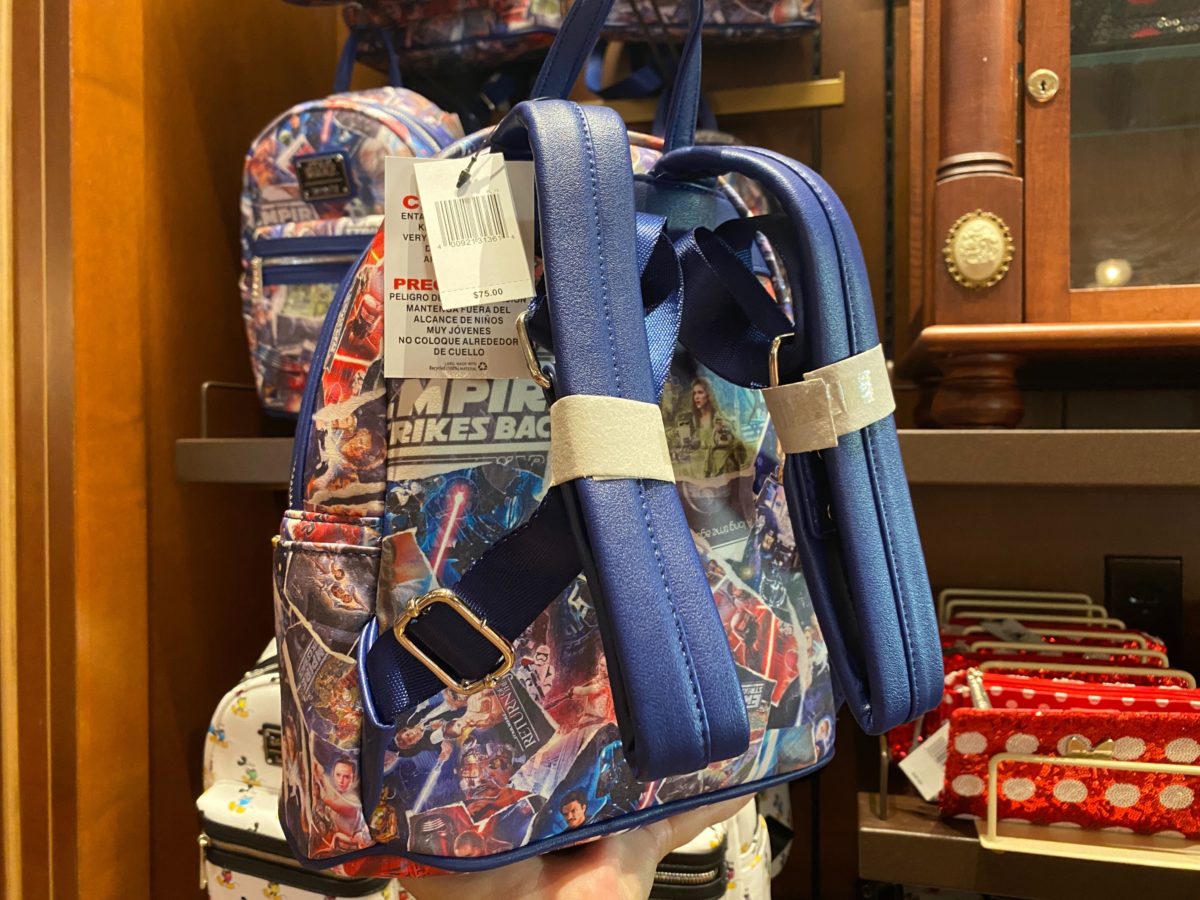 The straps and zipper belt on this backpack are navy blue.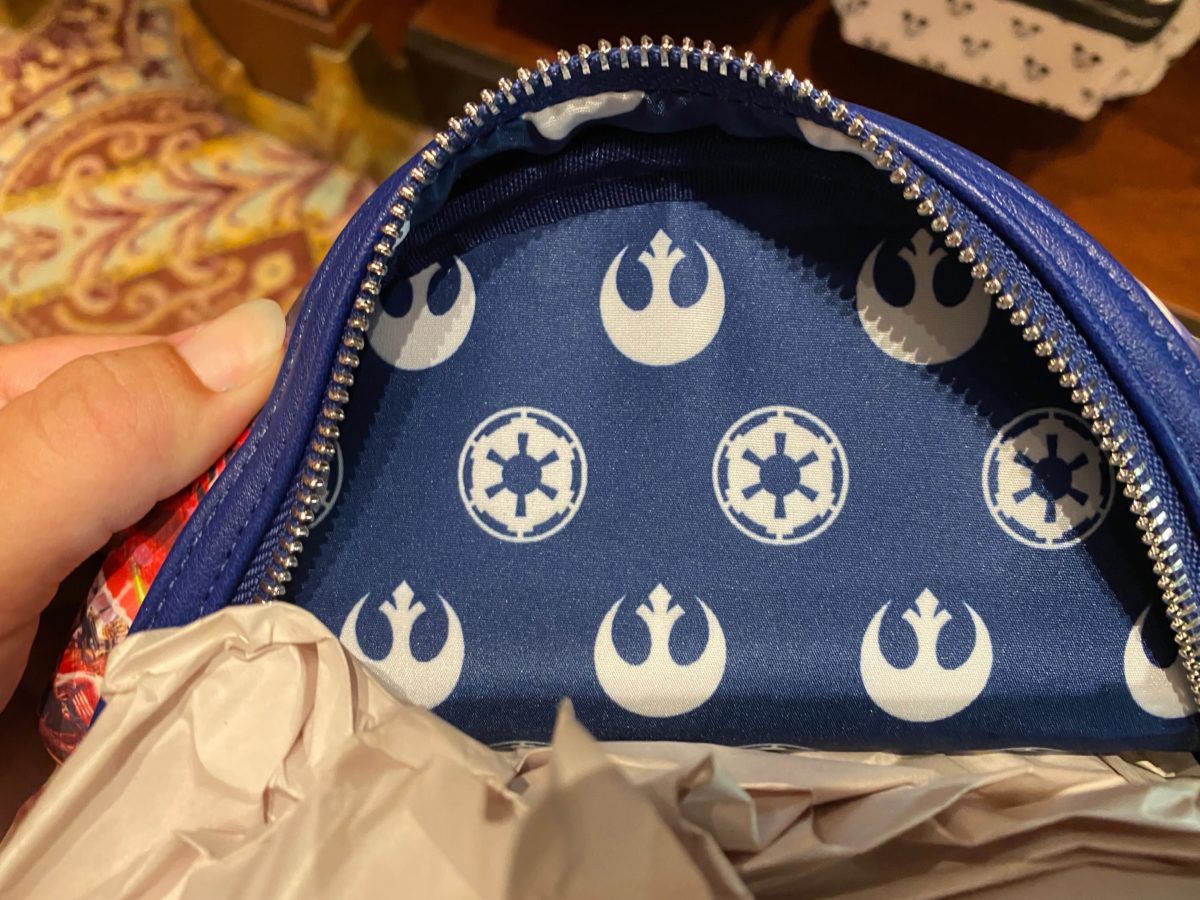 The blue fabric lining of the bag features white Resistance and Imperial logos.
This backpack is retailing for $75 and can be found in Uptown Jewelers in the Magic Kingdom. Will you be adding it to your Star Wars collection?