If you love Wishables, then you're going to love this new mystery bag of Wishables pins! Like most mystery pin sets, the pack contains five out of sixteen possible pin designs.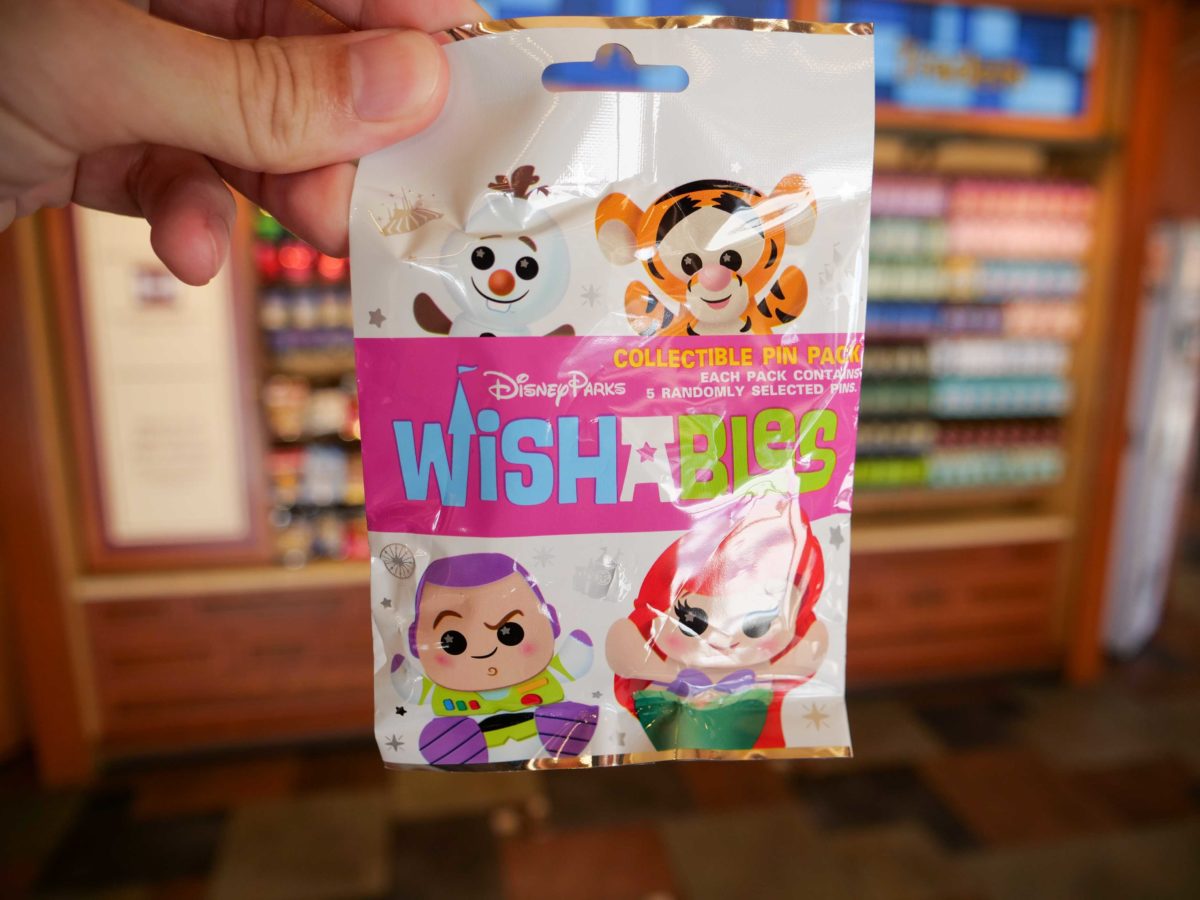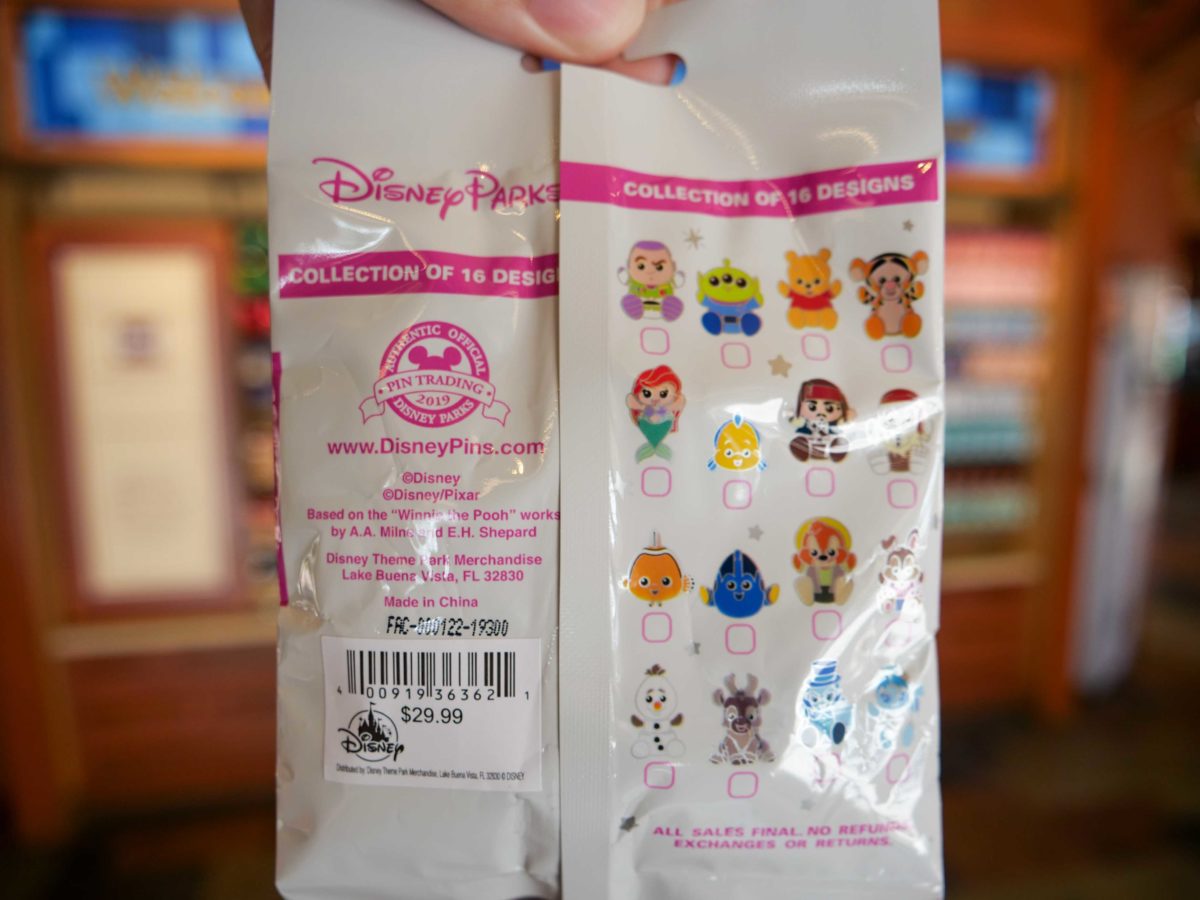 The collection includes two pins each from eight different Wishables sets. There's Buzz and an alien, Winnie the Pooh and Tigger, Ariel and Flounder, and more!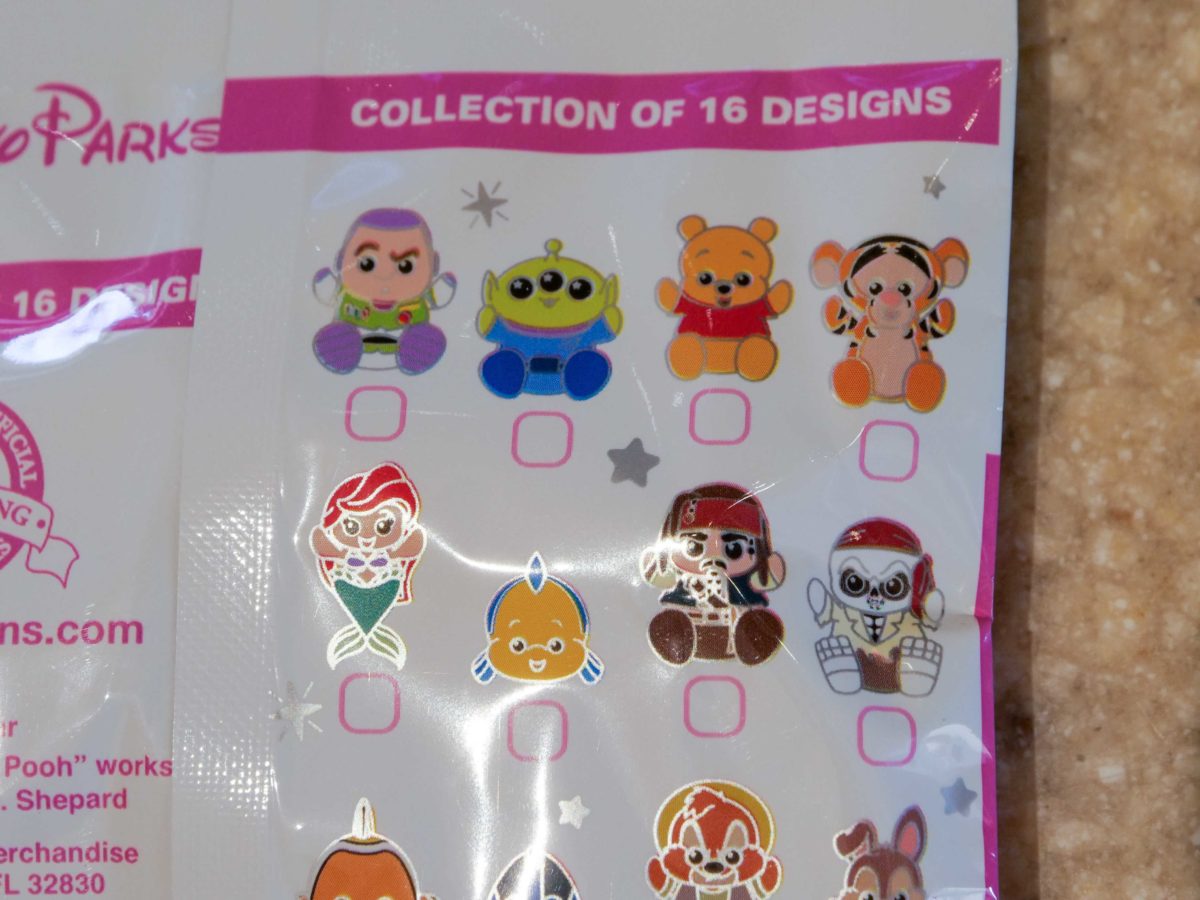 Maybe the most exciting pins are Br'er Rabbit and Br'er Fox. Splash Mountain merchandise has been flying off the shelves since Disney announced the ride would be re-themed to The Princess and the Frog and this set is expected to follow suit!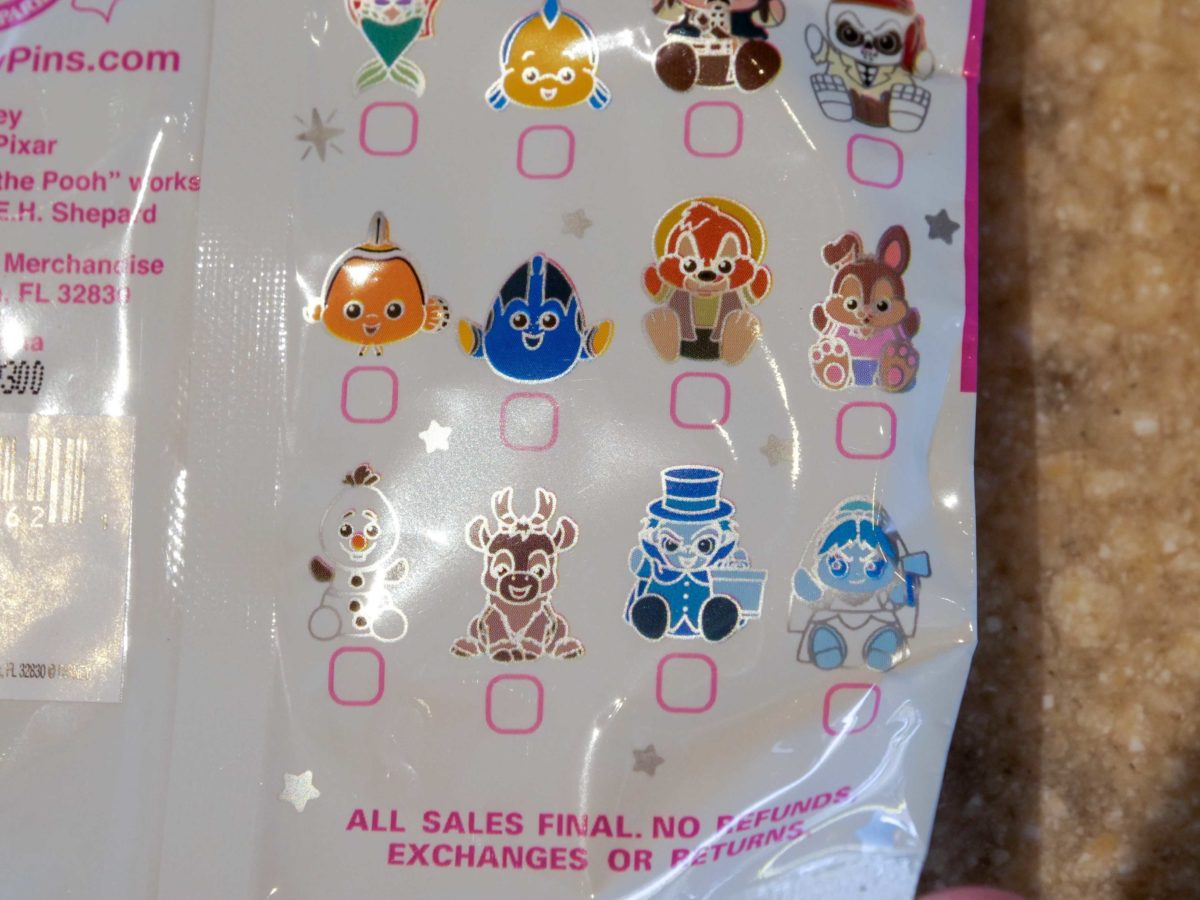 The back of the pin bag features checkboxes under every pin in the set, giving you an easy way to track which pins you still need to collect!
One of these pin bags will set you back $29.99 and can be purchased at Disney Pin Traders at Disney Springs. You'll want to buy several if you want the whole collection! Which design is your favorite?