We always stop into Voodoo Doughnut at CityWalk in Universal Orlando, even if it's just for a quick whiff of the smell of fried dough to wake up our senses. While on our last visit, we spotted a little pink sign above the rotating display case advertising an apple pie doughnut, topped with red, white, and blue buttercream. Obviously, our readers demand a review (okay, maybe we just really want an excuse to have a doughnut) so we knew what had to be done. It's doughnut time.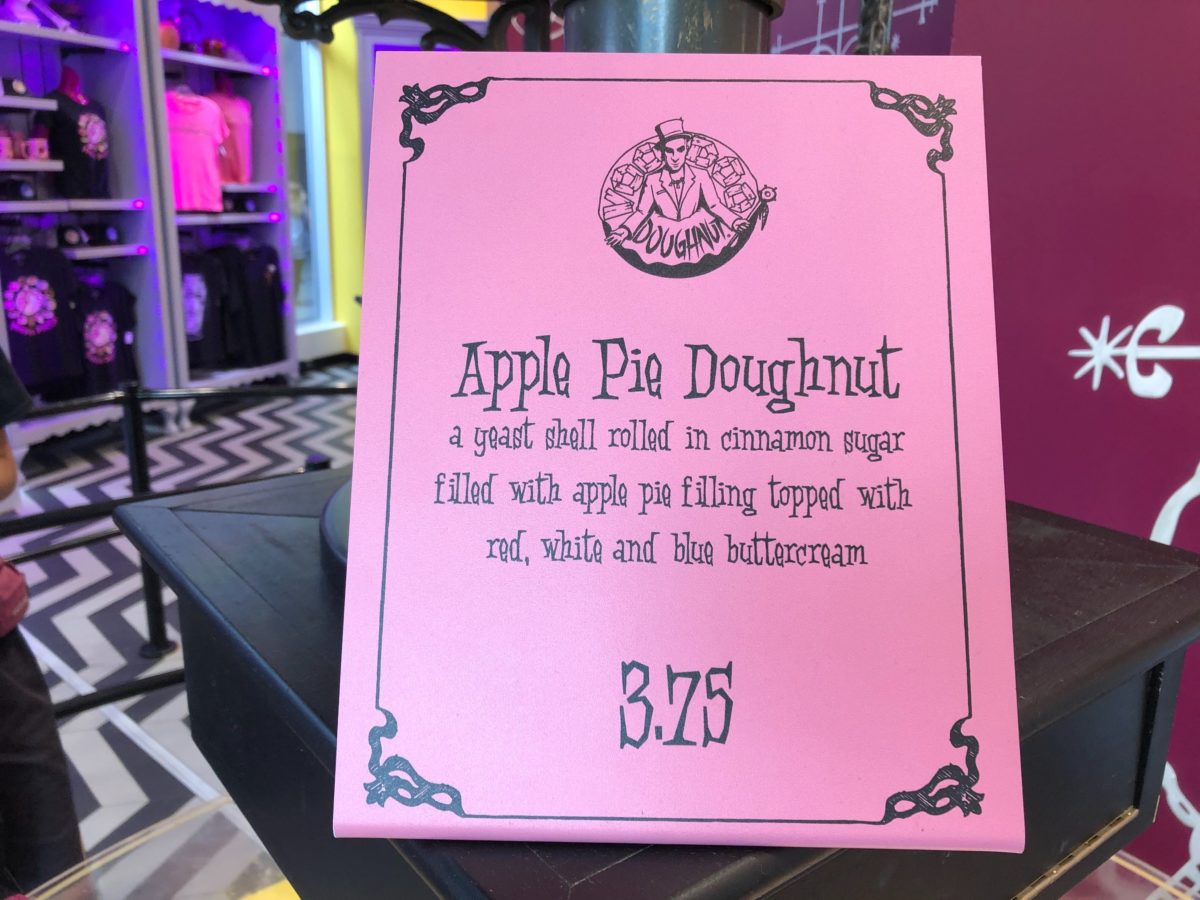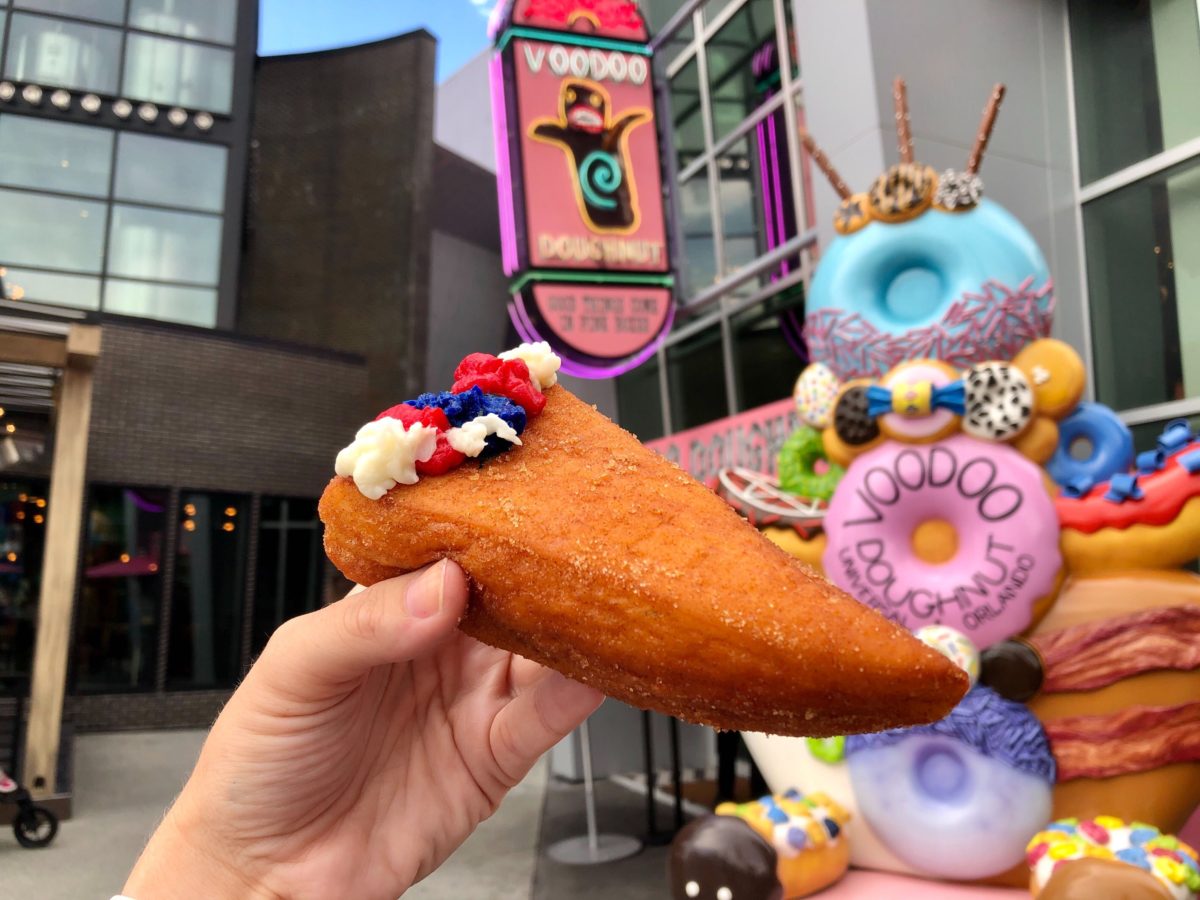 The Apple Pie Doughnut is available for a limited time and is truly a slice of summer. No, really… it's an actual pie slice-shaped doughnut.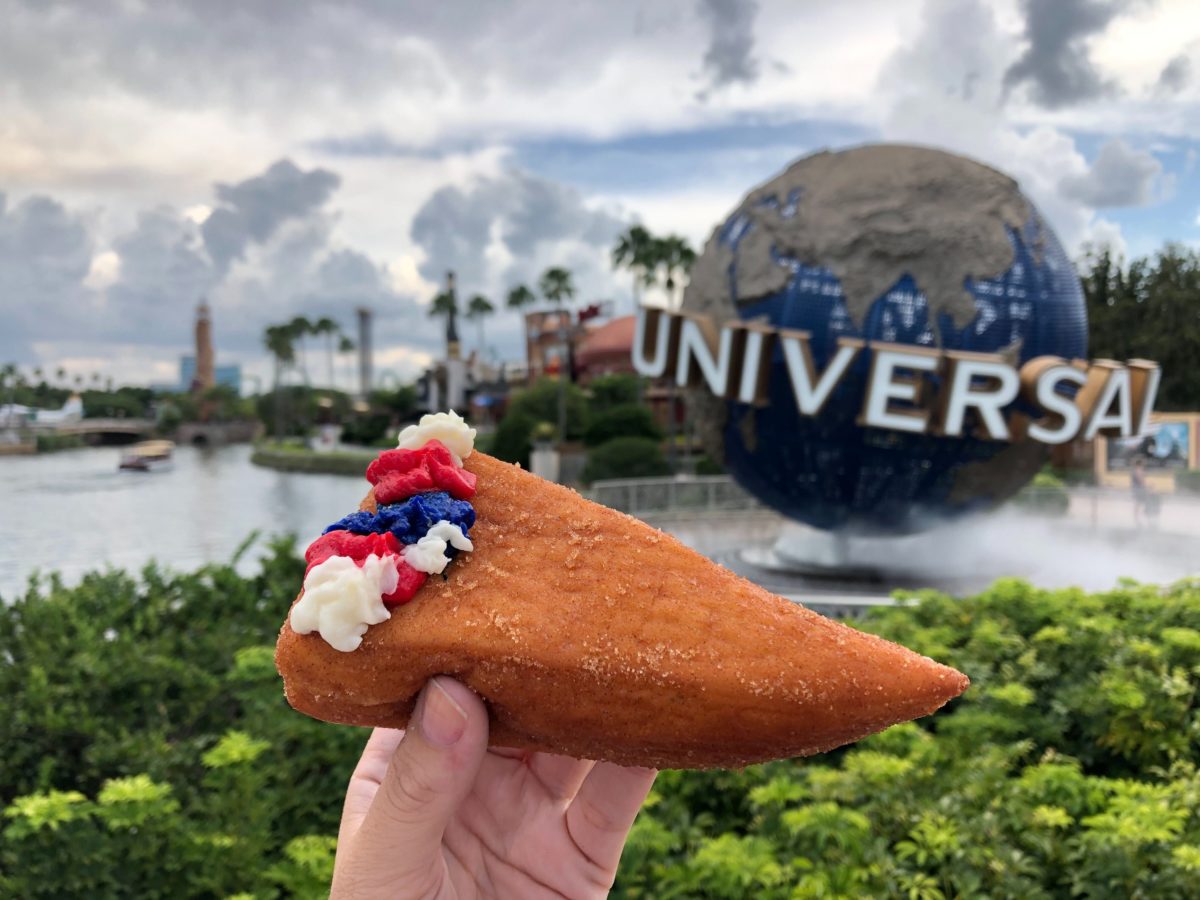 This yeast doughnut is rolled in cinnamon and sugar on the outside and decorated with a few dollops of red, white, and blue buttercream icing for a little bit of Fourth of July flair.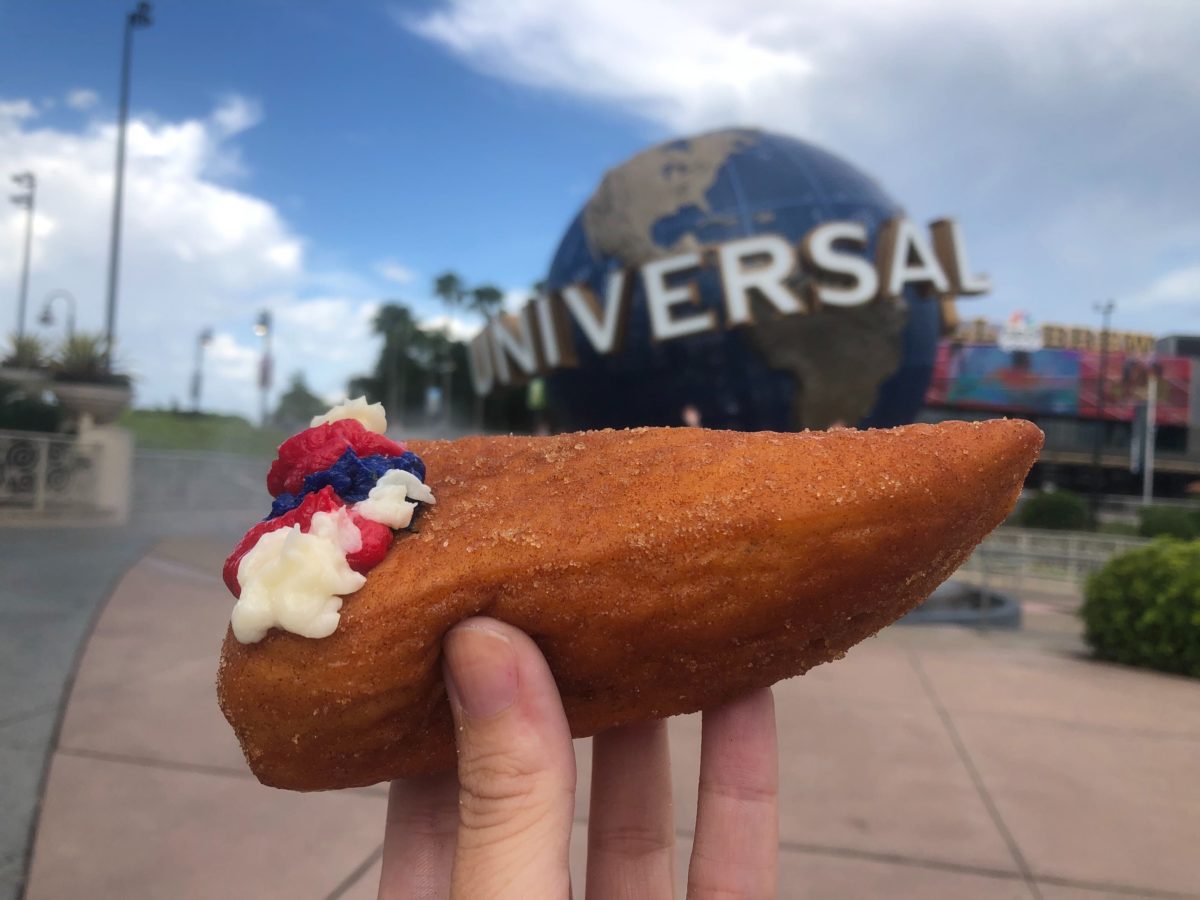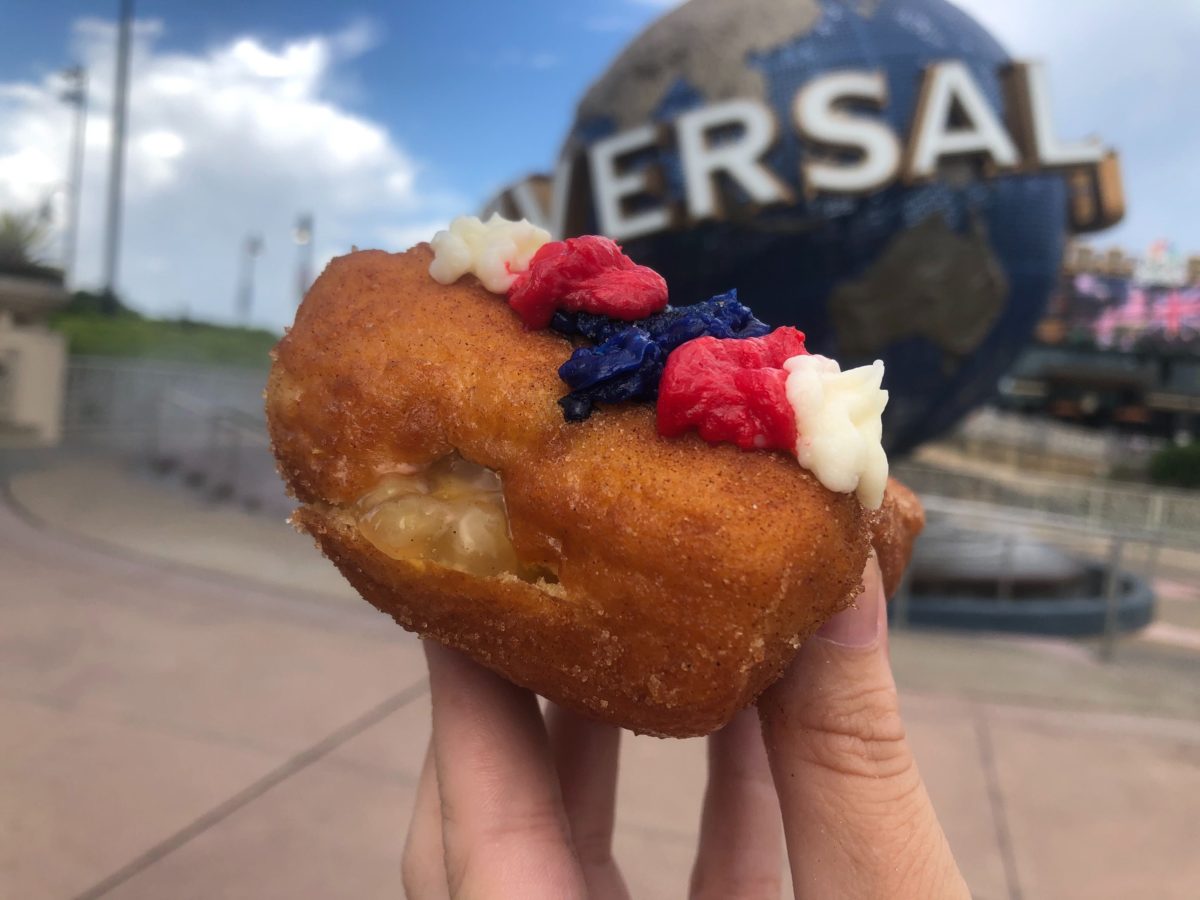 A soft, flaky shell contains a sweet apple pie filling, and plenty of it. For a doughnut, it really captures all the flavors of a piece of pie!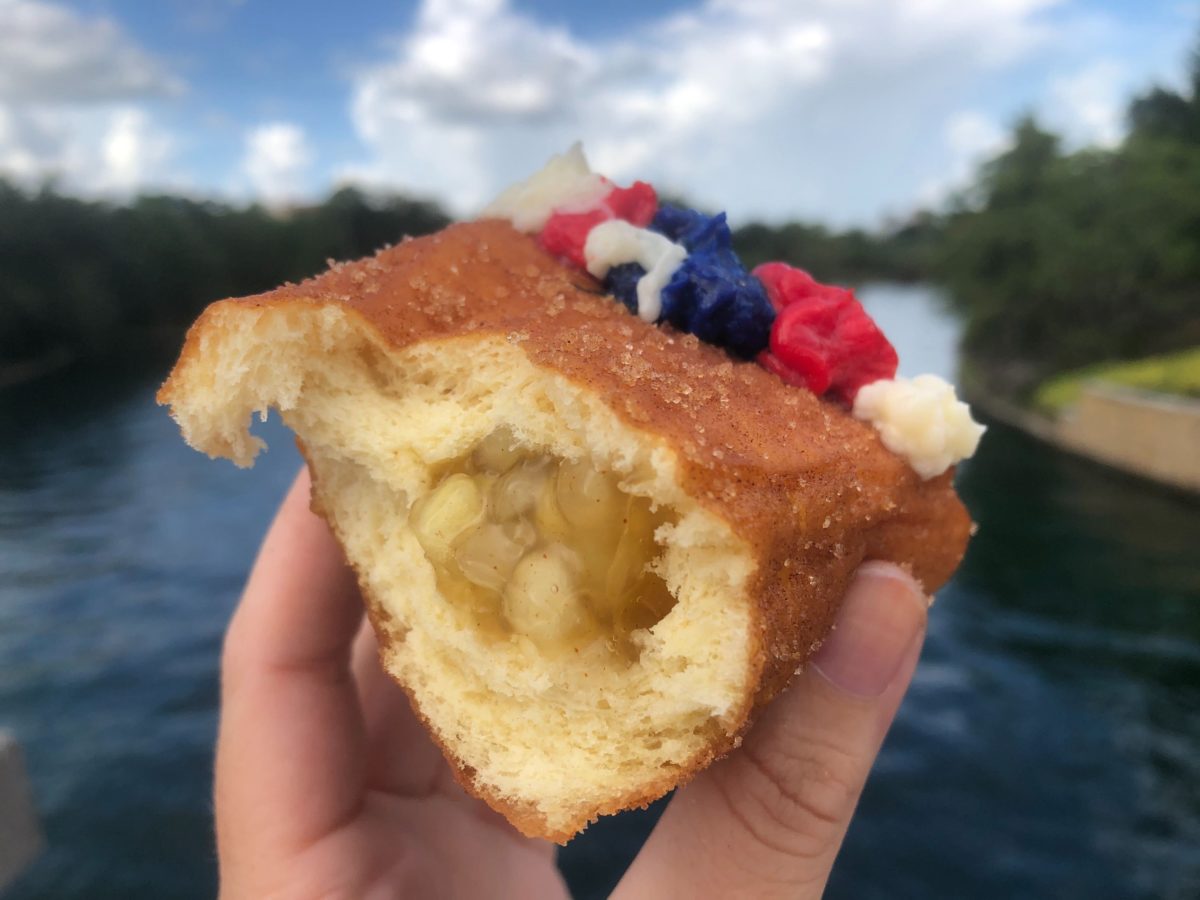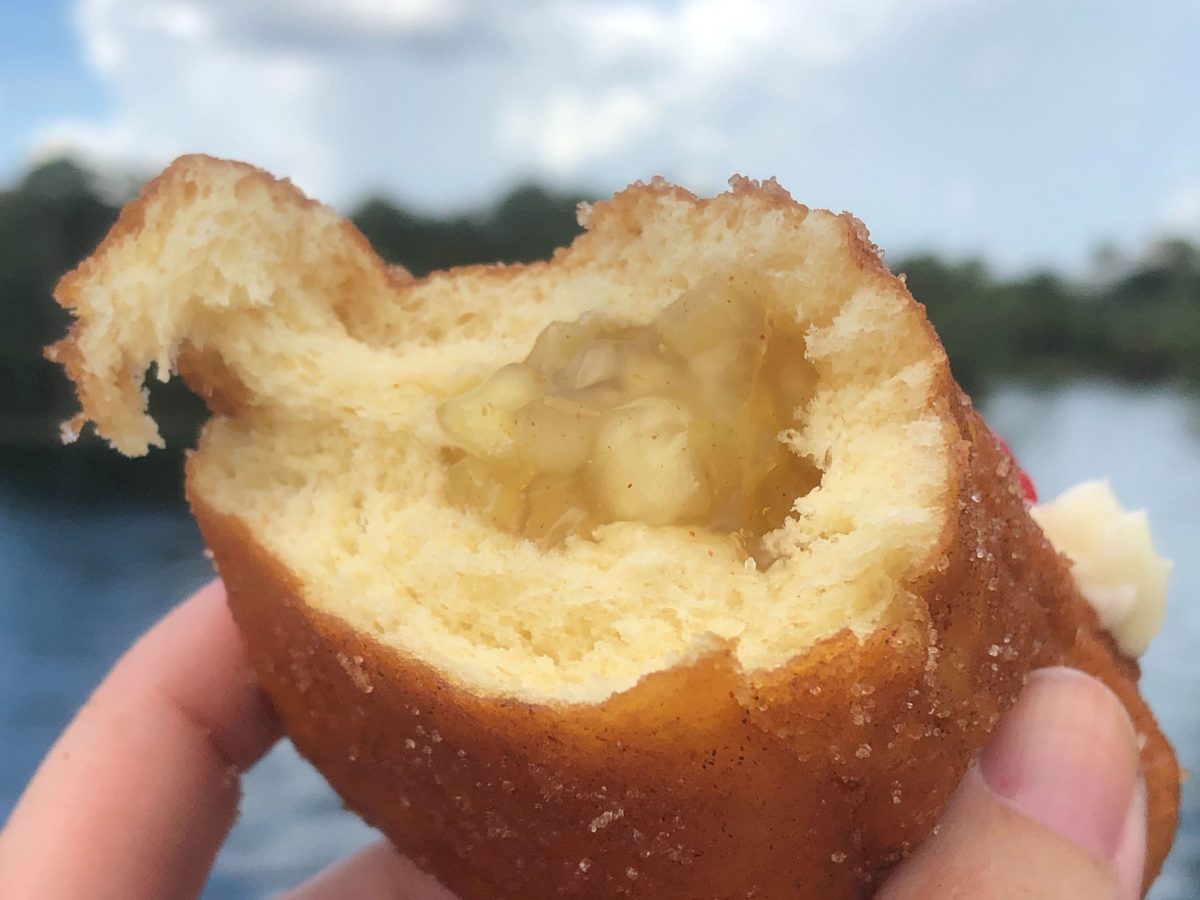 The apple pie filling was more on the sweet side rather than tart and had a very natural taste. I'm picky about apple filling desserts, and found this one to be delightful. The buttercream icing was very thin and airy texture-wise, but had sweet, sugary taste that didn't overpower. Just like I prefer my pie covered in whipped cream, I wish this doughnut had been covered in frosting. It doesn't need it, though, because the cinnamon sugar helps add just the right touch of sweetness to each bite.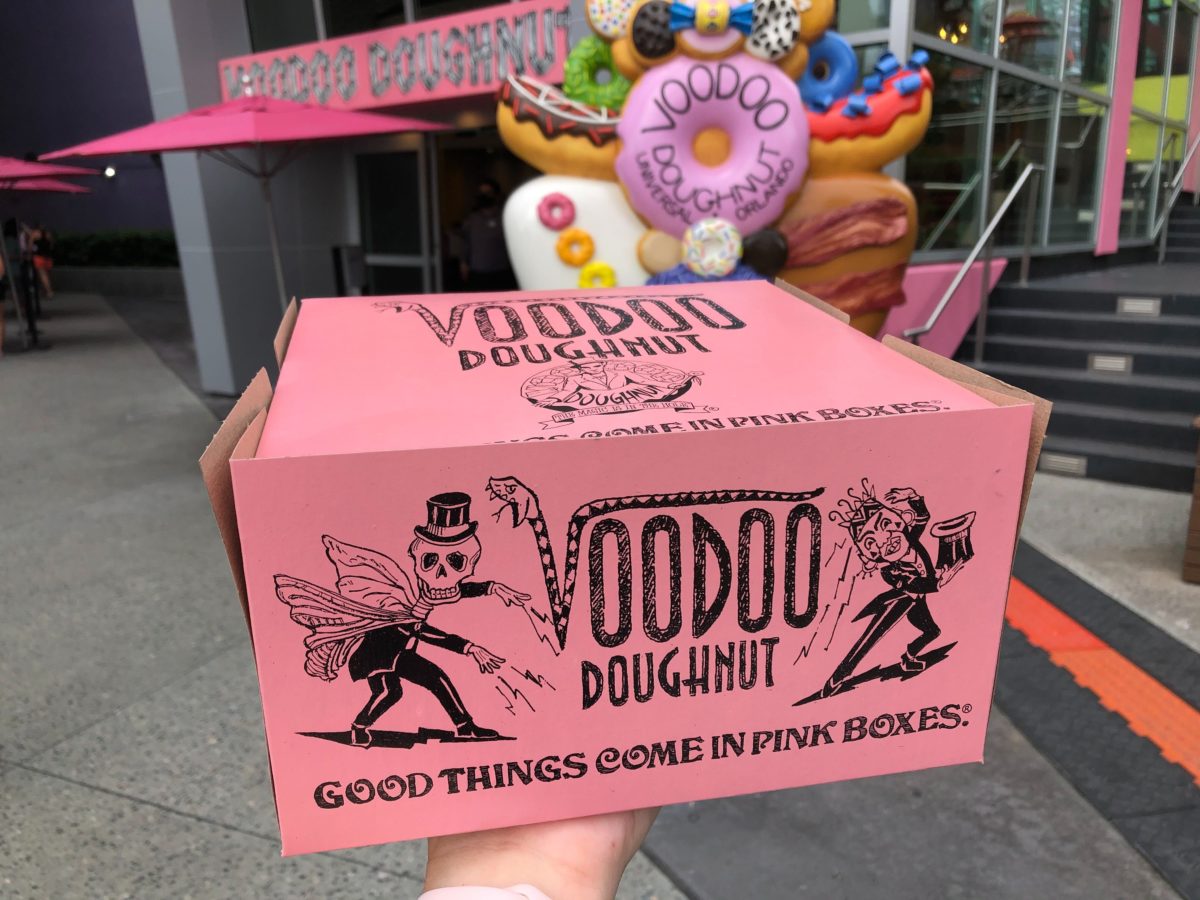 This portable slice of apple pie is perfect for making your way in or out of the parks. The apple pie doughnut is available now through July 5, so be sure you hurry over to CityWalk at Universal Orlando to grab one before they're gone. And don't forget to try the Annual Passholder Pina Colada Doughnut while you're there!