This post may contain affiliate links; please read the disclosure for more information.
Scrunchies are back in style, and Disney has been quick to release a whole new collection of hair accessories to help keep us cool and stylish in the summer heat. Recently, we spotted these Disney Parks and character-themed scrunchies, and colorful Disney headbands, featuring the Pixar Luxo ball and more. We even spotted these divisive "Toy Story 4" hair accessories, with googly eyes that will follow the wearer wherever they go. We have just found another set of three scrunchies to add to our collection, and they're over in the Emporium in the Magic Kingdom. Let's see what there is…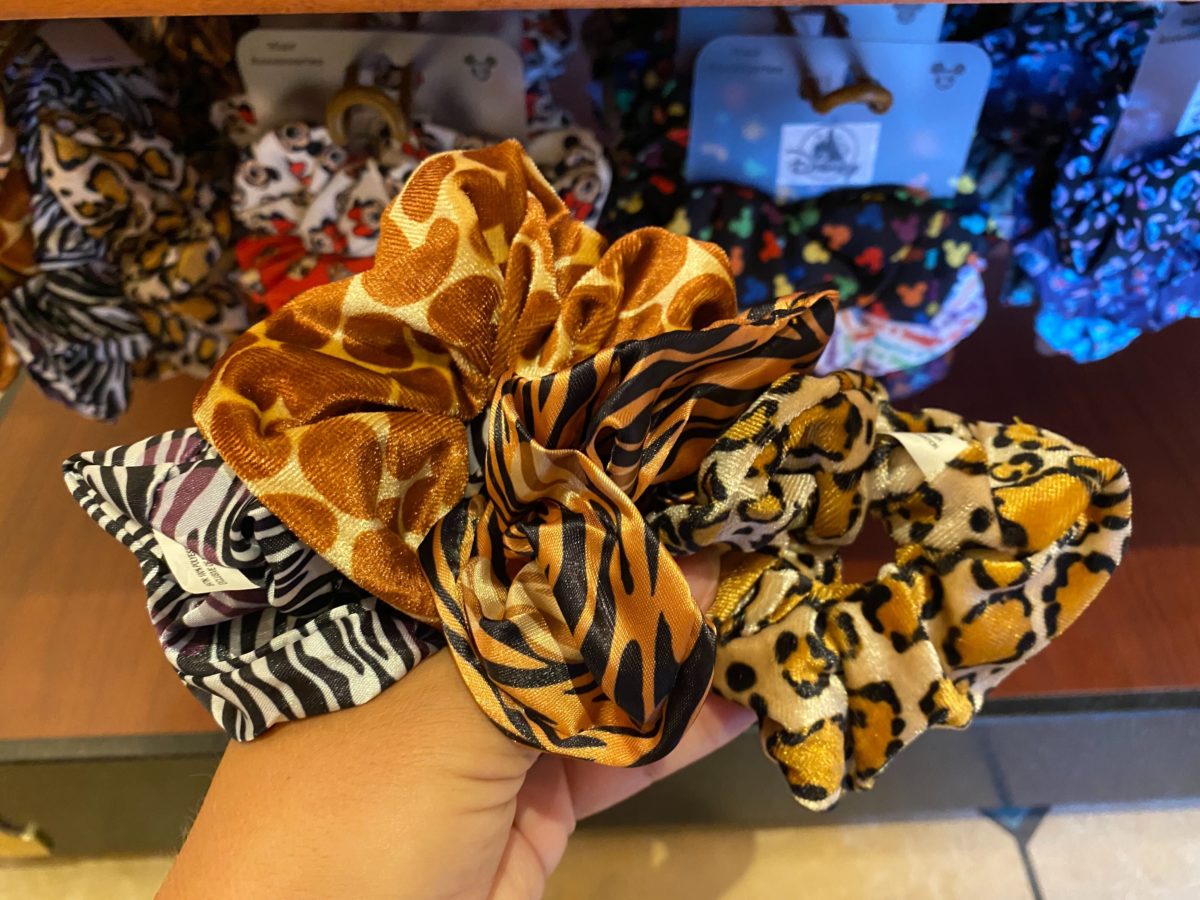 This brand-new set of four scrunchies is vividly patterned in Animal prints, resembling zebra, tigers, giraffes, and cheetahs. The giraffe and cheetah patterns are on a soft, velvet-type material, while the zebra and tiger prints are on a more sheer fabric. They are very nice, very stylish, but what's so "Disney" about these?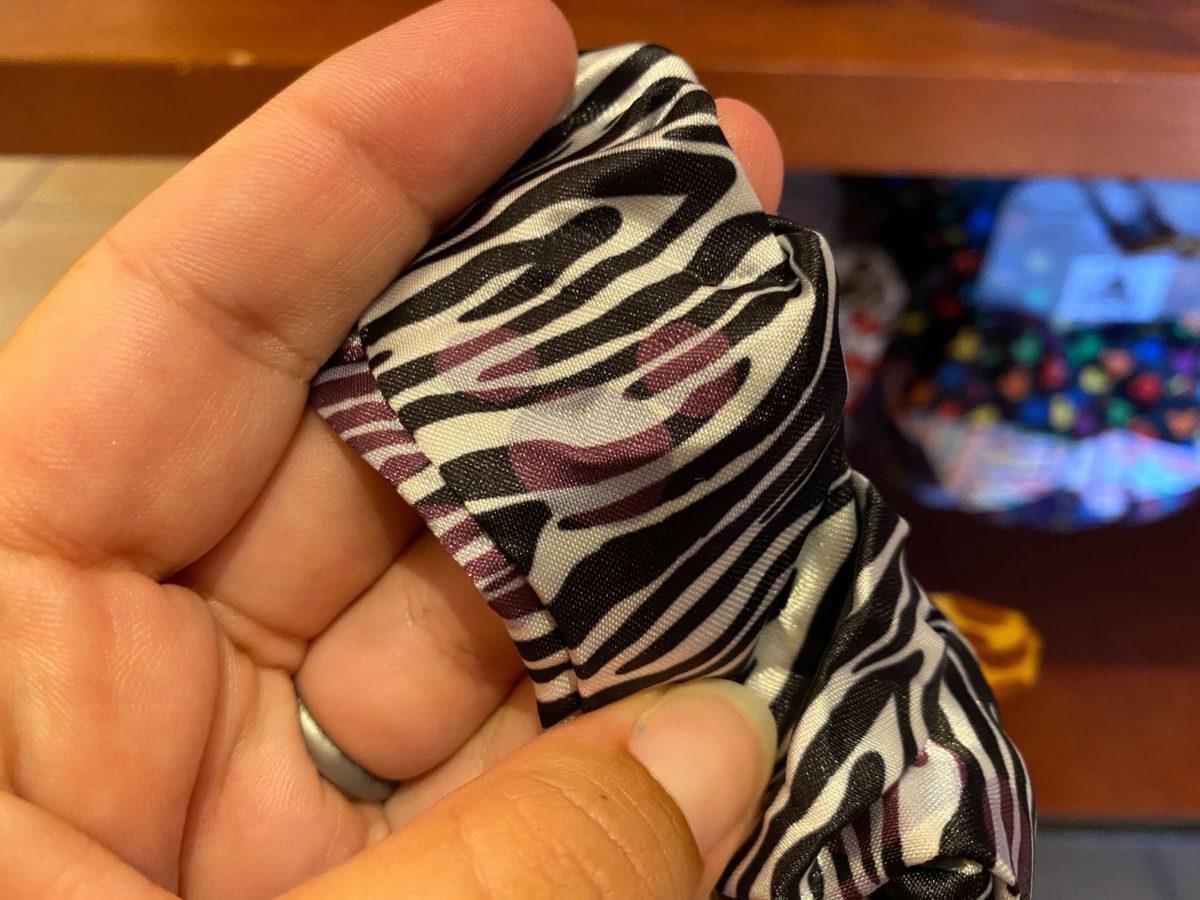 Looking closer at each, we can spot why these scrunchies can be found in Walt Disney World. The patterns are full of Hidden Mickeys!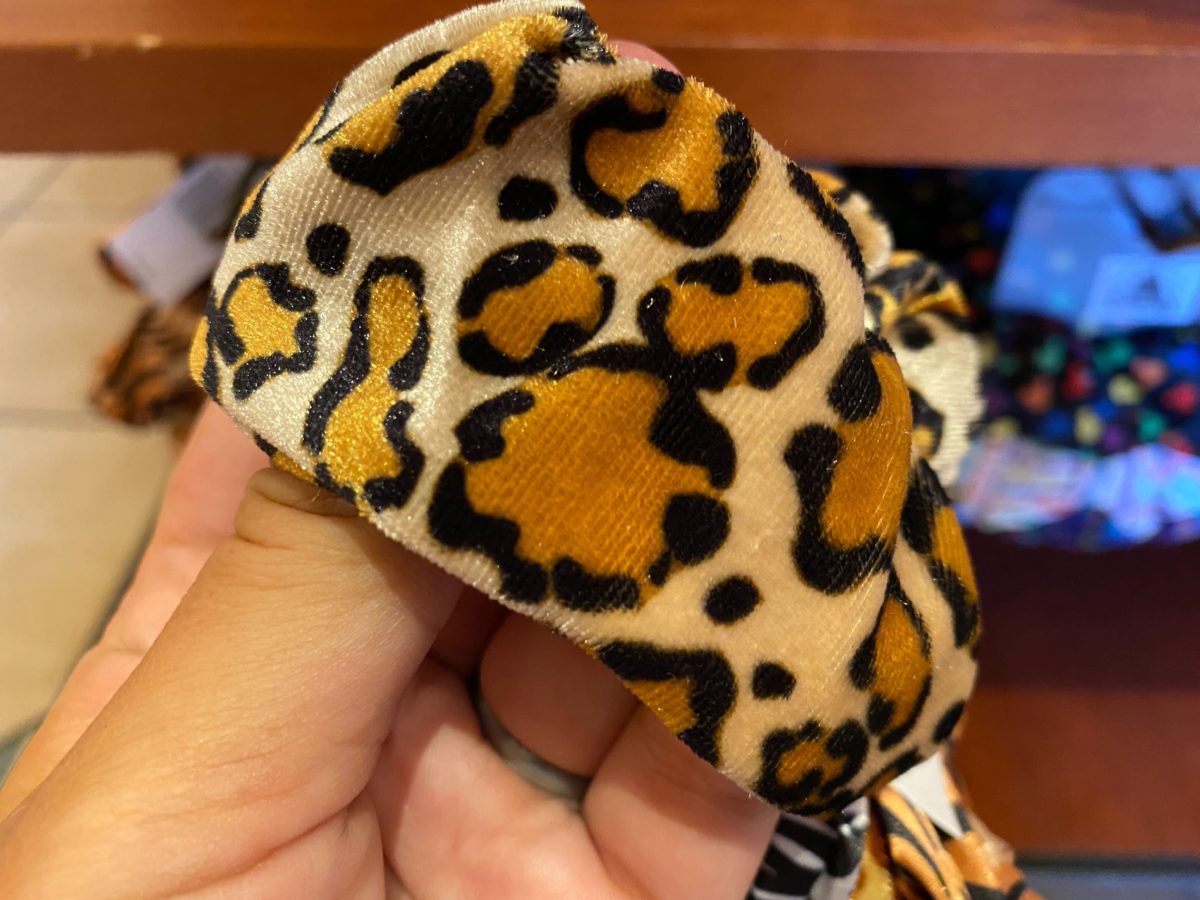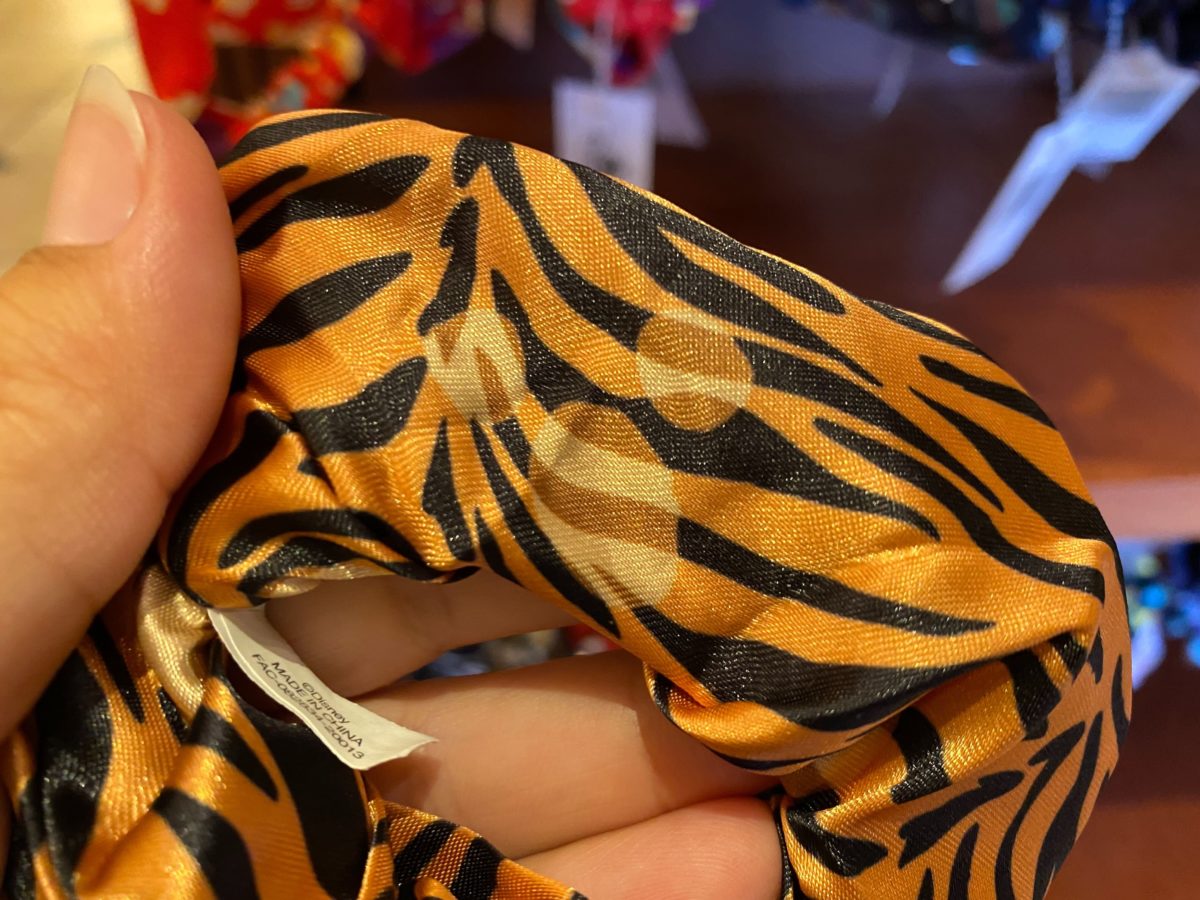 We love how subtle these Disney designs are, and it is almost as fun to spot the Hidden Mickeys on these scrunchies as it is to spot the actual animals in Kilimanjaro Safaris!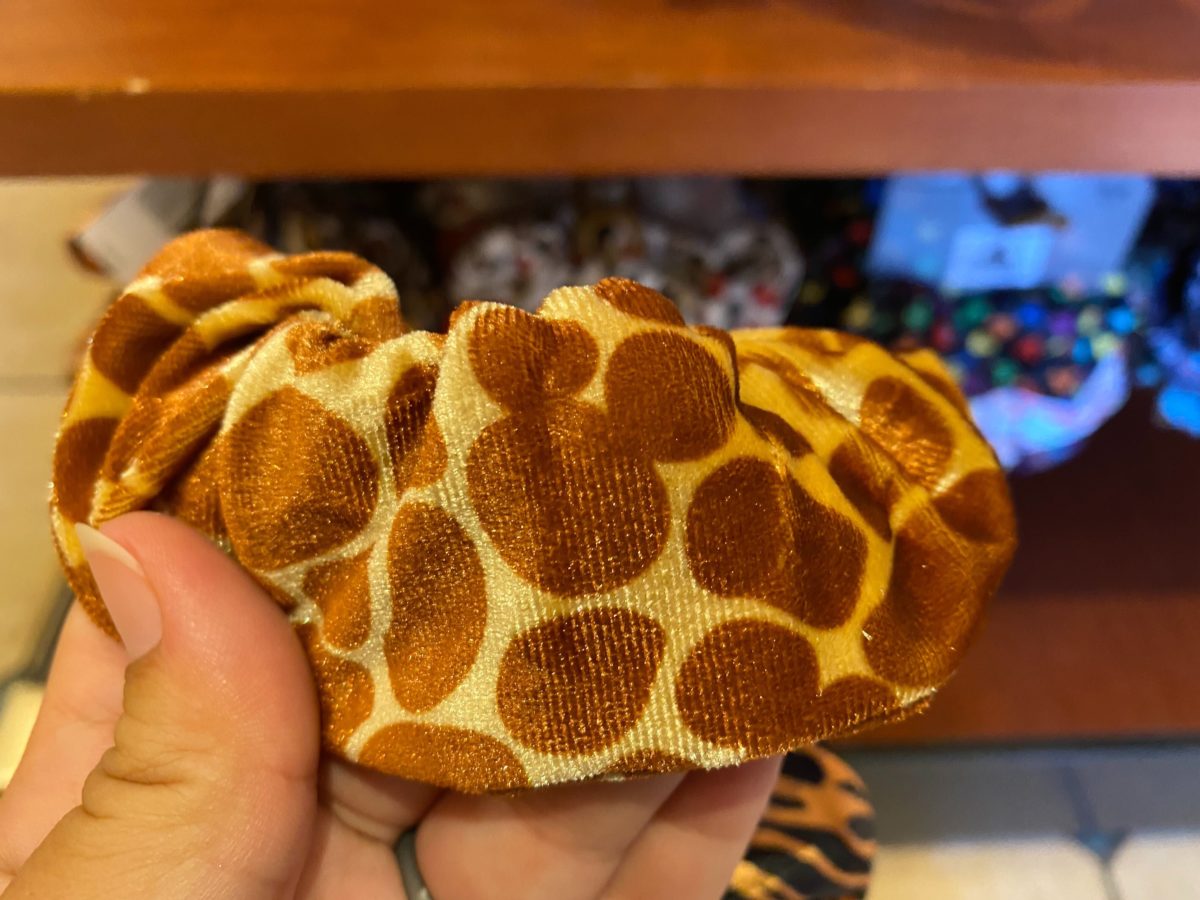 The scrunchie set costs $14.99 for the four. Will you be sporting these around the parks this summer?