If you read my review of Zootopia earlier this week, you no doubt know that I absolutely love this film. While somewhat embarrassing to admit, by the opening night of the film last evening, I had already seen the movie 4 times and I'm not completely certain that I won't be seeing it again before it leaves theaters honestly. While I love the animated films of the Walt Disney Company, my first love has always been the theme parks, so when I see a new animated movie, I often drift into a daydream and think about what it could possibly bring in a three-dimensional environment. Needless to say with how much I loved the film, I REALLY, REALLY want to see Zootopia at the domestic theme parks, but Ginnifer Goodwin (voice of Judy Hopps) definitely wants it more…
Goodwin (who also stars in ABC's Once Upon a Time) is a lifelong Disney fan and was even tapped to help open New Fantasyland at the Magic Kingdom back in 2012. Ginnifer has been waiting on the call to be a Disney animated character her entire career and literally accepted the job the second John Lasseter began to ask her over the phone. Goodwin admittedly calls Lasseter her personal "Walt Disney", and is constantly "bugging" him (in her own words) to let her remain at the Disney studios is some capacity for the rest of her career. However, she is also constantly "bugging" John to make Zootopia a reality at Disneyland.
Ginnifer admittedly visits Disneyland at least once a month (which makes her pretty endearing to this Disney fan), her favorite attraction being the Haunted Mansion, but it sounds like she could very easily have a new favorite attraction should the world of Zootopia come to life at Disney Parks. When I asked Goodwin about if she would like Zootopia in the parks and what kind of presence it should have, she excitedly told me she wanted a Zootopia-land, "I want all of the world!"
Since she visits Disneyland at least once a month, the voice of the ever-optimistic Judy Hopps obviously is dreaming of the Cars Land treatment for her first full-length Disney animated feature. After seeing the movie a few times, I'm in complete agreement. While I don't necessarily think Zootopia would be a great fit for Disneyland Park or Disney California Adventure, I think Disney's Animal Kingdom will be itching for a more kid-friendly world after the opening of Pandora: The World of AVATAR next year, a niche that could easily be filled by, oh, let's say a sprawling, mammal-filled metropolis?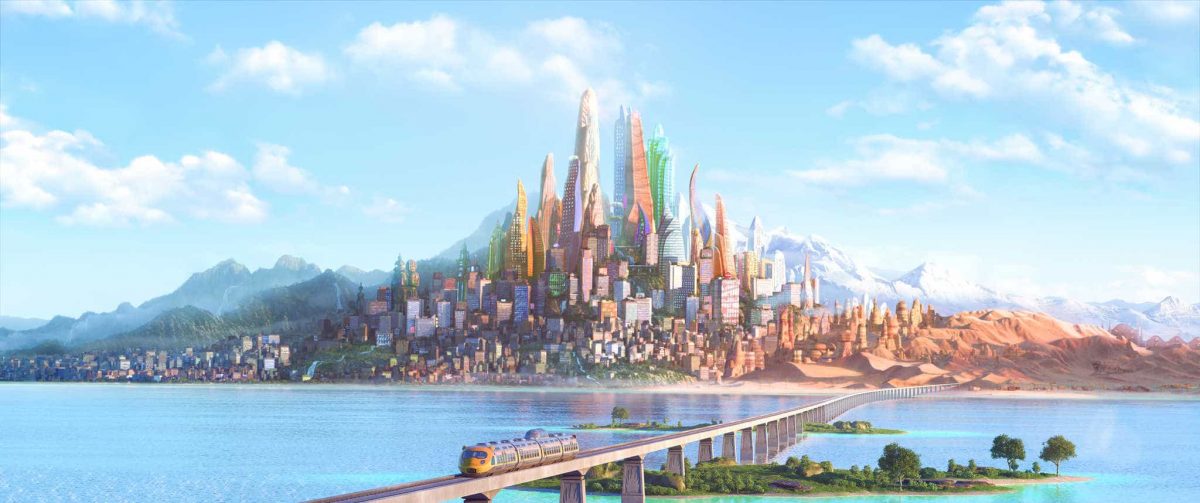 The level of detail in the world seen in the movie would undoubtedly translate amazingly to the theme park realm, so I have no doubt after you see Zootopia that you will be dreaming of visiting Tundra Town or Sahara Square someday soon on a Disney vacation. Well, you can take solace in knowing that Ginnifer Goodwin wants that too.
SaveSave