Marvel Begins Production Of "Black Panther"
Marvel has released the following press release announcing the production, synopsis and full cast of "Black Panther":
Marvel Studios announced today that production has begun on "Black Panther," starring Chadwick Boseman ("Captain America: Civil War,"  "Get on Up"), Michael B. Jordan ("Creed," "Fruitvale Station"), Academy Award® winner Lupita Nyong'o ("Star Wars: The Force Awakens," "12 Years a Slave"), Danai Gurira ("The Walking Dead," upcoming "All Eyez on Me"), Martin Freeman ("Hobbit" trilogy, "Sherlock"), Daniel Kaluuya (upcoming "Get Out," "Sicario"),  with Academy Award® nominee Angela Bassett ("American Horror Story," "London Has Fallen"), with Academy Award® winner Forest Whitaker ("Rogue One: A Star Wars Story," Lee Daniels' "The Butler"), and Andy Serkis ("Avengers: Age of Ultron," "Star Wars: The Force Awakens"). 
Additional cast members include Letitia Wright ("Urban Hymn," "Glasgow Girls"), Winston Duke ("Person of Interest, "Modern Family"), Florence Kasumba ("Captain America: Civil War," "Emerald City"), Sterling K. Brown ("Whiskey Tango Foxtrot," "The People v. O.J. Simpson: American Crime Story") and John Kani ("Captain America: Civil War," "Coriolanus"). 
Ryan Coogler ("Creed," "Fruitvale Station") directs Marvel Studios' "Black Panther" from a screenplay he co-wrote with Joe Robert Cole ("The People v. O.J. Simpson:  American Crime Story").  The film, which opens in U.S. theaters on February 16, 2018, will be shot in Atlanta and South Korea.   
"Black Panther" follows T'Challa who, after the events of "Captain America: Civil War," returns home to the isolated, technologically advanced African nation of Wakanda to take his place as King. However, when an old enemy reappears on the radar, T'Challa's mettle as King and Black Panther is tested when he is drawn into a conflict that puts the entire fate of Wakanda and the world at risk.  
Marvel Studios' "Black Panther" is produced by Kevin Feige with Louis D'Esposito, Victoria Alonso, Nate Moore, Jeffrey Chernov and Stan Lee serving as executive producers. 
Coogler's creative brain trust includes his frequent collaborators: director of photography Rachel Morrison, A.S.C. ("Dope," "Fruitvale Station"), production designer Hannah Beachler ("Creed," "Fruitvale Station"), editors Claudia Castello ("Creed," "Fruitvale Station") and Michael P. Shawver ("Creed," "Fruitvale Station"); along with costume designer Ruth E. Carter ("Selma," Lee Daniels' "The Butler"), visuals effects supervisor Geoffrey Baumann ("Doctor Strange," "Avengers: Age of Ultron"), Academy Award®- winning makeup designer Joel Harlow ("Star Trek Beyond," "Black Mass") and seven-time Academy Award® nominee, special effects supervisor Dan Sudick ("Captain America: Civil War," "Marvel's The Avengers").  
Based on the Marvel comic character that first appeared in "Fantastic Four Vol. 1" Issue 52, published in 1966, "Black Panther" joins Marvel Studios' slate of releases  in its Phase 3 commitment to introduce film audiences to new heroes and continue the adventures of fan favorites over the course of four years and nine films.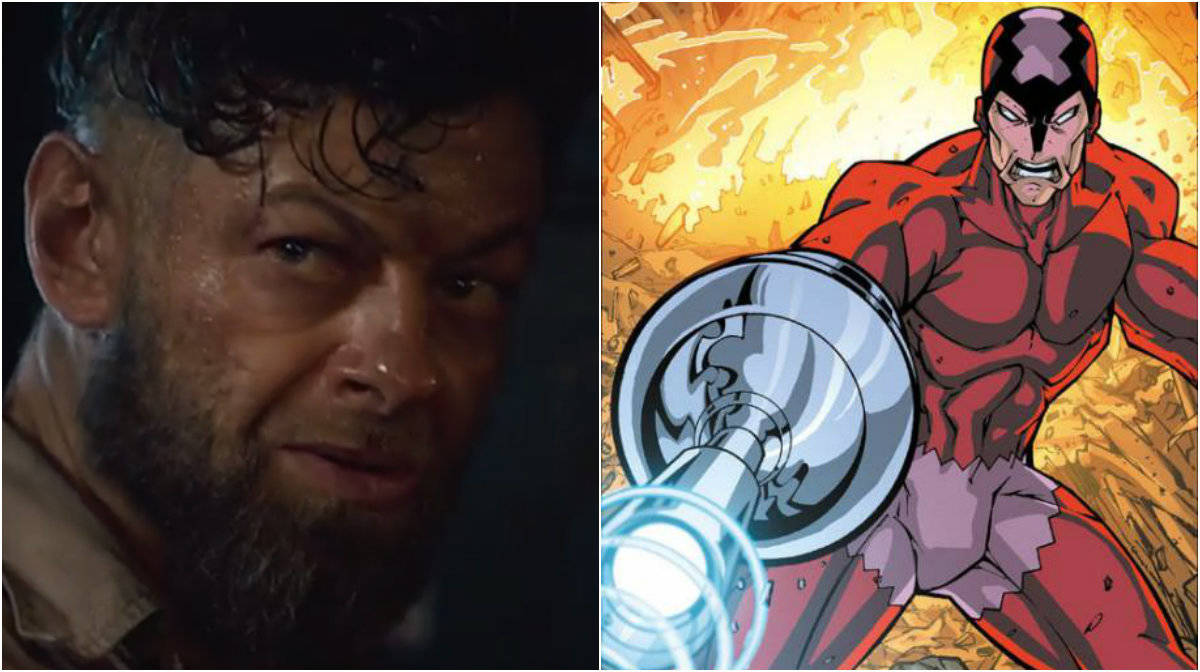 A few interesting things here is that Andy Serkis and Martin Freeman are returning to the MCU. Andy Serkis played Ulysses Klaw in "Avengers: Age Of Ultron" who had a history of stealing the valuable vibranium from Wakanda. He provided Ultron with enough vibranium in order to upgrade his armor with hopes of defeating the Avengers. Ultron turned against  Klaw and ripped his arm off. In the Black Panther comic books, Klaw has always been a villain to Wakanda and The Black Panther and more than likely he will be the main antagonist in the movie.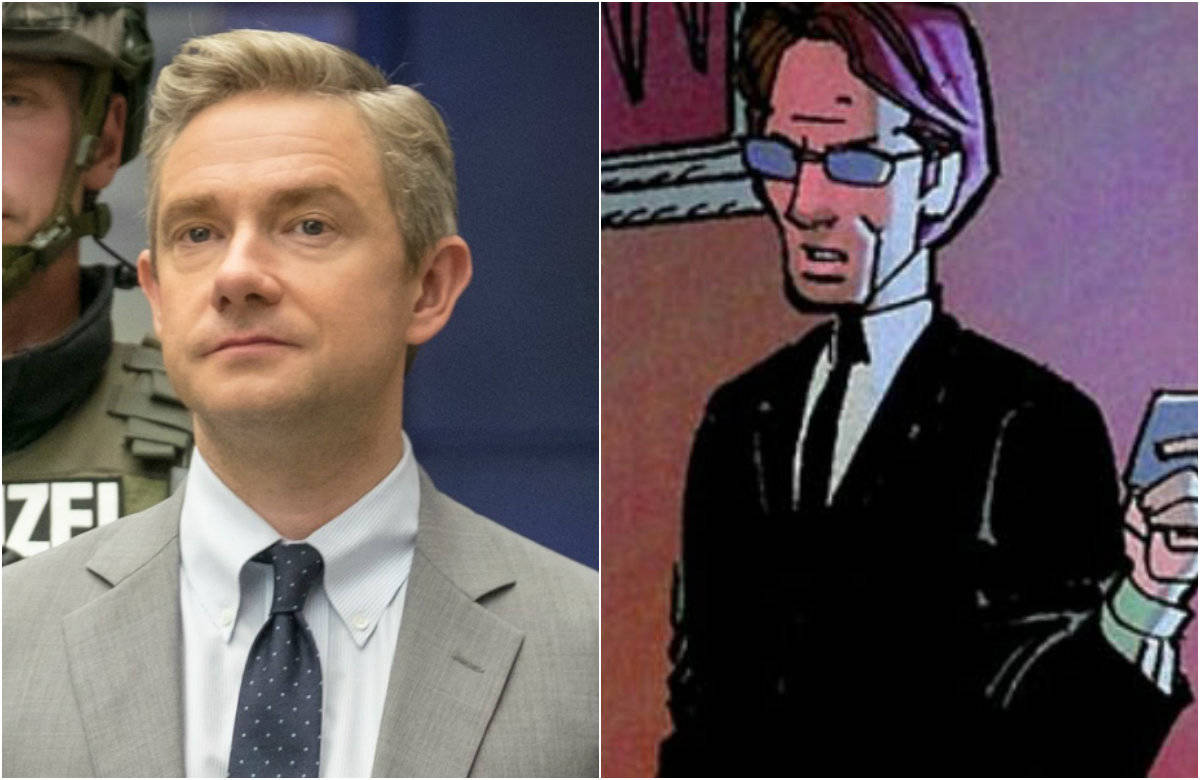 This was a bit of a surprise that Martin Freeman is returning as Everett Ross. The character was first introduced in "Captain America: Civil War" as part of the Joint Counter Terrorist Centre and was part of the interrogation of both The Winter Soldier and Zemo. In the Black Panther comic books, Ross is an expert on all things Wakanda.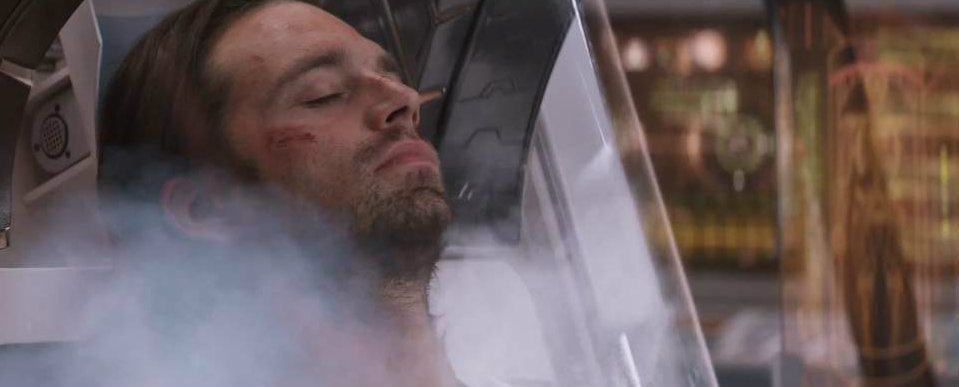 Although this press release announced the full cast I would not be surprised to see some guest appearances. When we last saw Bucky in Civil War, he was in Wakanda being put into cryosleep until Wakand scientests could find a way to remove his Hydra programing. He was also missing his cybernetic arm that was made of Wakanda's vibranium. I fully expect that we will see Bucky awaken and emerge as the new Winter Soldier, along with a newly upgraded vibranium based cybernetic arm.
New Poster Released For "Logan"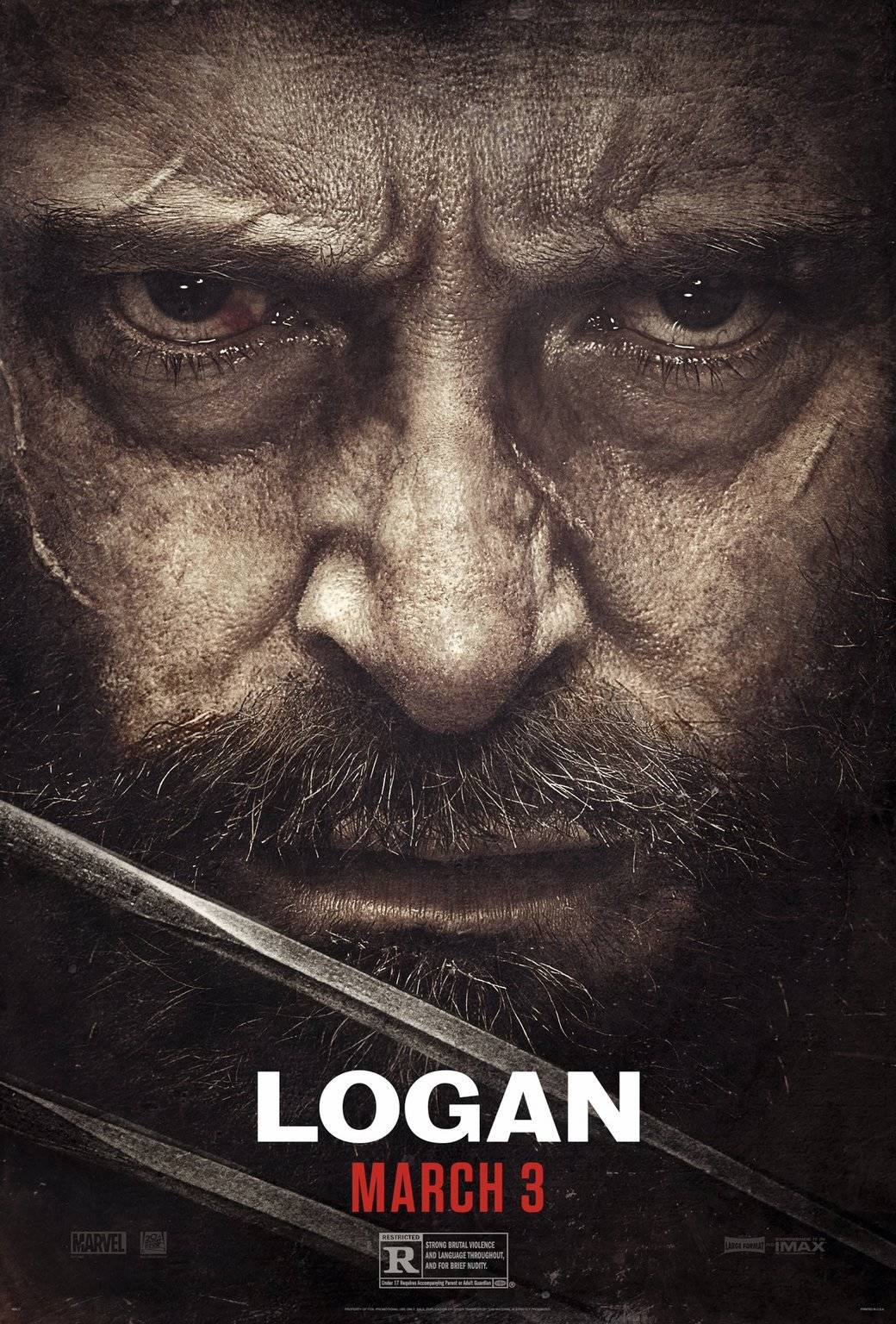 Get a closeup of a very intense Hugh Jackman as he pops his claws and gets ready for the theatrical release of "Logan".
Logan opens on March 3rd.
Beautiful Fan Art Of Brie Larson As "Captain Marvel"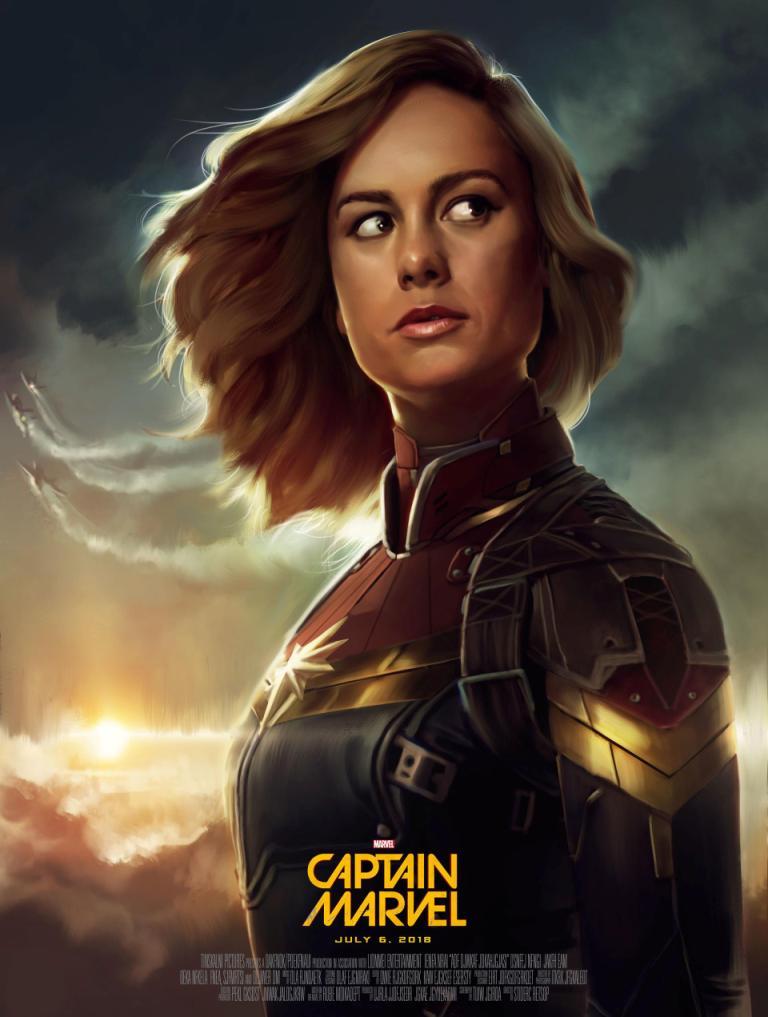 I'm a little late to this but found this fan art searching through reddit. Think this looks great and hope we see something like this when Brie Larson makes her debut (possibly?) in "Avengers: Infinity War". Maybe sooner ("Guardians Of The Galaxy, Volume 2"), maybe later ("Captain Marvel").
Source: reddit
"Civil War" Comes To "Avengers: Ultron Revolution"

Some Good news for "Avengers: Ultron Revolution" fans, the series will soon be tackling the "Civil War" theme.
From Syfywire:

It seems like every Marvel property is getting in on Civil War, and now the epic superhero clash is coming to the small screen.

The Disney XD animated series Avengers: Ultron Revolution will feature a four-part Civil War event this season, drawing inspiration from both Civil War and Civil War II.

The best part? They have the full gamut of Marvel characters thanks to the cartoon element, so even Captain Marvel can get in on the fun (and war!).

The story kicks off when an Inhuman accidentally destroys a small town, after which the U.S. government steps in to pass the Registration Act. It ends up with two Avengers teams facing off, all while Ultron looks to make his final move during the chaos.

If you haven't been following along, Marvel's animated line-up is actually a compelling little corner of the superhero universe, featuring everyone from Kamala Khan to Miles Morales kicking around (and kicking butt).

The entire Avengers: Ultron RevolutionCivil War event airs Saturday, January 28 on Disney XD.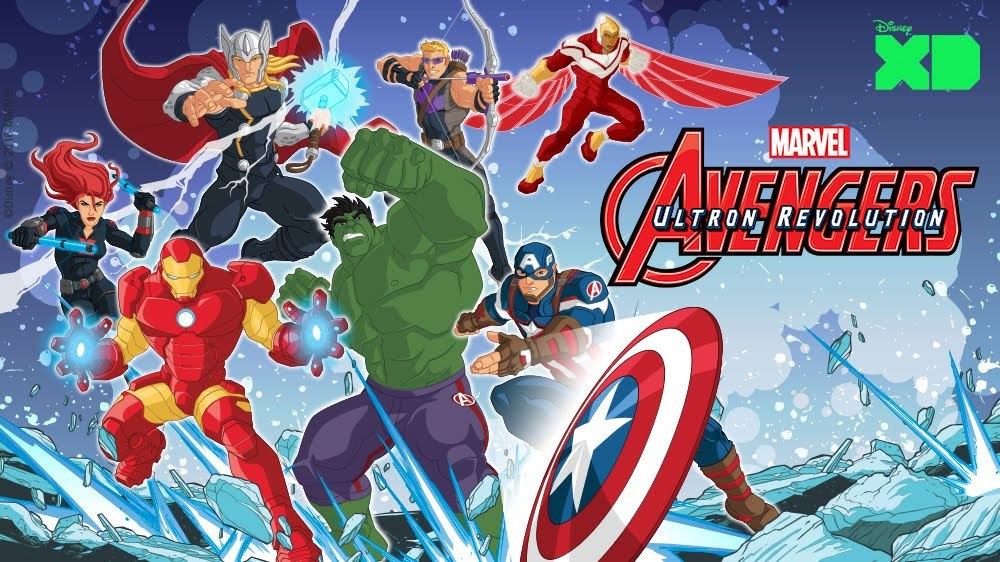 I wasn't a fan of "Avengers Assemble" when if first premiered on Disney XD. The series it replaced, "Avengers: Earth's Mightiest Heroes" was by far the superior show. Where "Earth's Mightiest Heroes" focused on some of the best stories that originally were shown in The Avenger comic books, "Avengers Assemble" changed the theme to be more Marvel Cinematic Universe focused. This season has definitely gotten better and I love some of the voice actors and I think the animation is a step up. That we could see Captain Marvel and Miles Morales Spider-Man and maybe even more popular superheroes get involved in the mix can make for a very different and exciting storyline.
Source: Syfywire
Sideshow Collectible Corner
"Wolverine"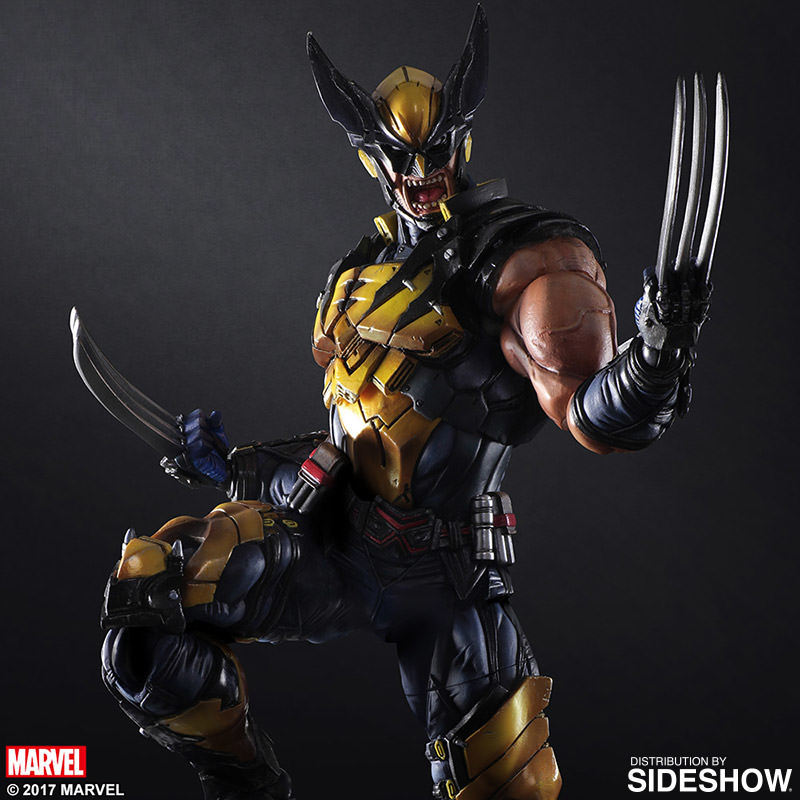 I am loving Square Enix's spin on Marvel characters. They are a little more high tech and a little more aggressive than we are used to but to me that is a good thing. I would love to see Hugh Jackman in a costume like this but I doubt we will ever see him in a full Wolverine costume. Plus as amazing as Hugh Jackman's physique is, he will never have guns like this Wolvie.
Armed with sharp claws made of adamantium, the hardest metal in the world, and a healing factor that allows for superhuman recovery, X-Men hero Wolverine enters Square Enix's Marvel Variant Series!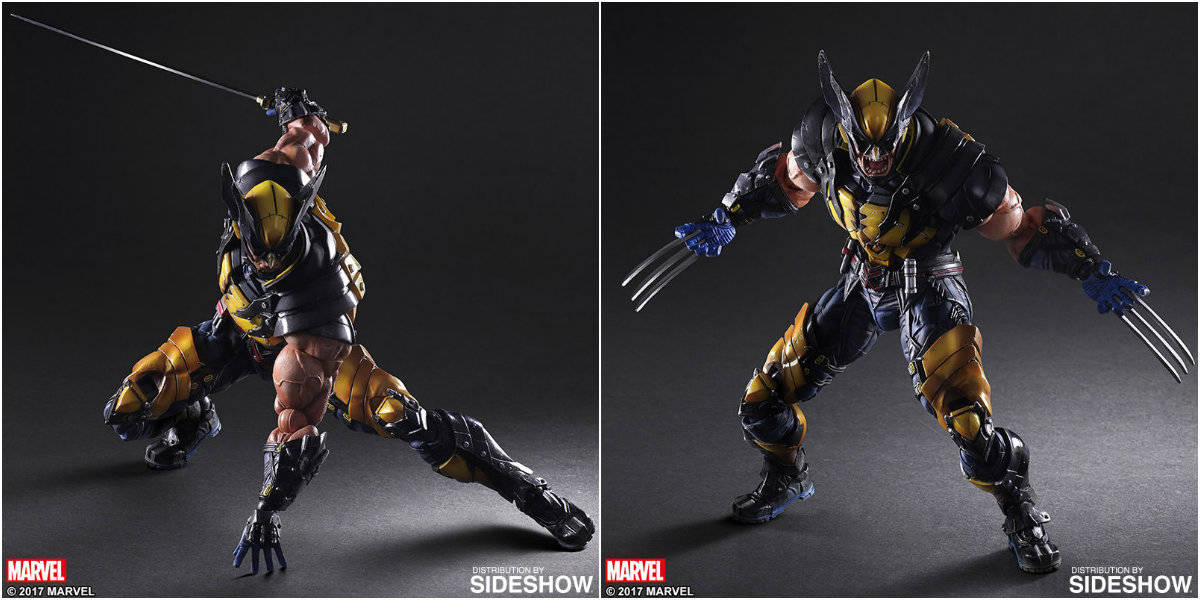 Painstaking attention to textural detail can be seen in this Wolverine's costume and burly physique, from the hard surfaces of the armor, to the organic feel of the skin, down to the bulging veins in his arms.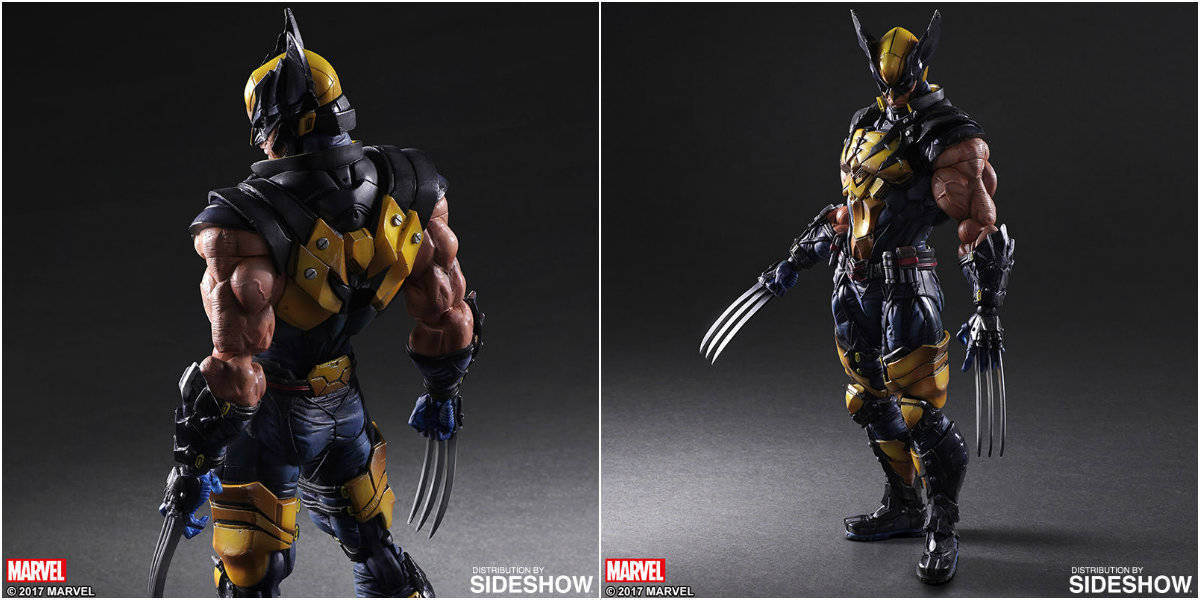 Shadows are painted in to highlight the molded features, while the paint, chipped here and there off his armor, hints at the many battles in his past. In addition to the interchangeable hands and head, a Japanese katana adds to the variety of poseable actions.
Source: SideShow
That's it for this time!