In my previous article, I discussed all the things to explore in Fort Wilderness. Today, I would like to take you from the wilderness to the islands. The islands of the Keys that is, as I explore all that Disney's Old Key West Resort has to offer. Everything in Disney has a story, and Disney's Old Key West Resort is no different.
As you enter Disney's Old Key West Resort, you will see a sign welcoming you to the keys. Just like every town, there's a population sign where this island's population is listed as "friendly."
You will enter over your first bridge which represents traveling from the mainland to the islands. The hospitality house is one of the first buildings you'll see as you enter the resort. The hospitality house area represents the town center of Conch Flats. In the town center, you will find the train station, otherwise better known as the lobby. In the lobby, you'll find the same style of street lamps that you would find on the famous Duval street and you will see a model of Henry Flagler's train.  Connected to the lobby is Papa's Den. Fun Fact: Ernest Hemingway was nicknamed Papa and even had a house in Key West! Throughout the room you'll notice statues of cats, giving homage to Hemmingway's love of cats. Books line the walls of Papa's Den and these books are from authors who have some kind of tie to the Florida Keys.
Across the way you will find Olivia's Café, where Olivia Farnsworth is busy in her kitchen cooking for the town. Sailors and other townsfolk could smell Olivia's cooking all throughout the island. They would follow their noses and find themselves at her front door. She loves cooking for people, however, she started running out of plates and chairs in her house, so the people would trade their utensils and even bring their own chairs in exchange for a meal. If you ever head over to Olivia's, you'll notice the mismatched décor. Also at Olivia's, you will find the beginning of the resort's family albums.
Since Disney's Old Key West Resort is a Disney Vacation Club resort, it comes with little quirks; the family albums being one of them. Lining the walls of Olivia's, you will find family pictures of some of the DVC members. These pictures continue into Community Hall.
At Community Hall, there are many games to be played and many crafts to be done. There's always a movie playing and fun cast members to interact with. It's a great place to hang out on a rainy day or just to get out of the heat.
One of my favorite backstories of the resort is the Gurgling Suitcase Libations & Spirits! Though the actual bar is very small, the story behind the name is not. Back in the days of prohibition, travelers use to go to Cuba to get alcohol and try to smuggle it back into the States. It didn't take customs very long to catch on to this, so they started shaking each suitcase that would come through. The suitcases that "gurgled" got extra attention. You will notice that the logo for Gurgling Suitcase is a man who appears to be running with a beer in one hand and a suitcase in the other.
Just a short walk from the Gurgling Suitcase, you'll find the sandcastle pool. The lighthouse guides sailors ashore. This is no ordinary lighthouse, as it also doubles as a dry sauna. Past the Sandcastle pool, you will see a large tree marked with a plaque. This tree is known as the family tree. It was planted when the resort opened and as the DVC family grows, so does the tree.
Just outside the hospitality house area, there is a bridge that goes to the rest of the property. This bridge is meant to represent an old train bridge that used to go to the Keys. Near that bridge, you will find a boat launch that goes to Disney Springs. The boat travels down the Trumbo Canal. The canal is named after the Mayor of Conch Flats, Cooter Trumbo Esquire.
As well as the ones mentioned above, Disney's Old Key West Resort has two more small pools and one other small quick service location.
I am all about free things in Walt Disney World! One of my favorite free things to do at Walt Disney World is resort hopping. If you decide to go resort hopping on a Wednesday or Saturday, Disney's Old Key Resort offers a free tour. If you want to learn even more about Disney's Old Key West Resort (and maybe even get a free gift), check out The Legend of Conch Flats Tour!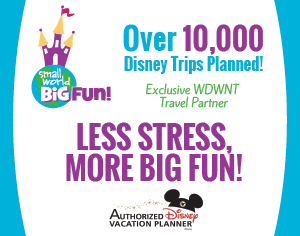 I don't know about you, but there are times when planning a Disney vacation can be overwhelming! There are so many options, where to stay, when to go, is this the best price. So, I want to introduce you all to Cindy Minor and the team at Small World Big Fun. They will help you plan your Disney vacation for FREE. Contact them today!