Calling all toys! A brand new store has just opened today at the exit of Toy Story Mania!
Little was known about this small shop opening up, but it's perfect for all Toy Story fans! With lots of merchandise for Toy Story 4, you're sure to find the perfect toy to bring home with you.
As you come out of the exit to the Toy Story Mania attraction, you'll find this new gift shop tucked away, but packed full of toys!
The store expands back quite a bit to house all these new toys for you to purchase. The trail of monkeys adorns the walls, as well as other drawings created by Andy and a few stickers.
There's a section dedicated to each toy, where you can easily find a plethora of merchandise for your favorite character!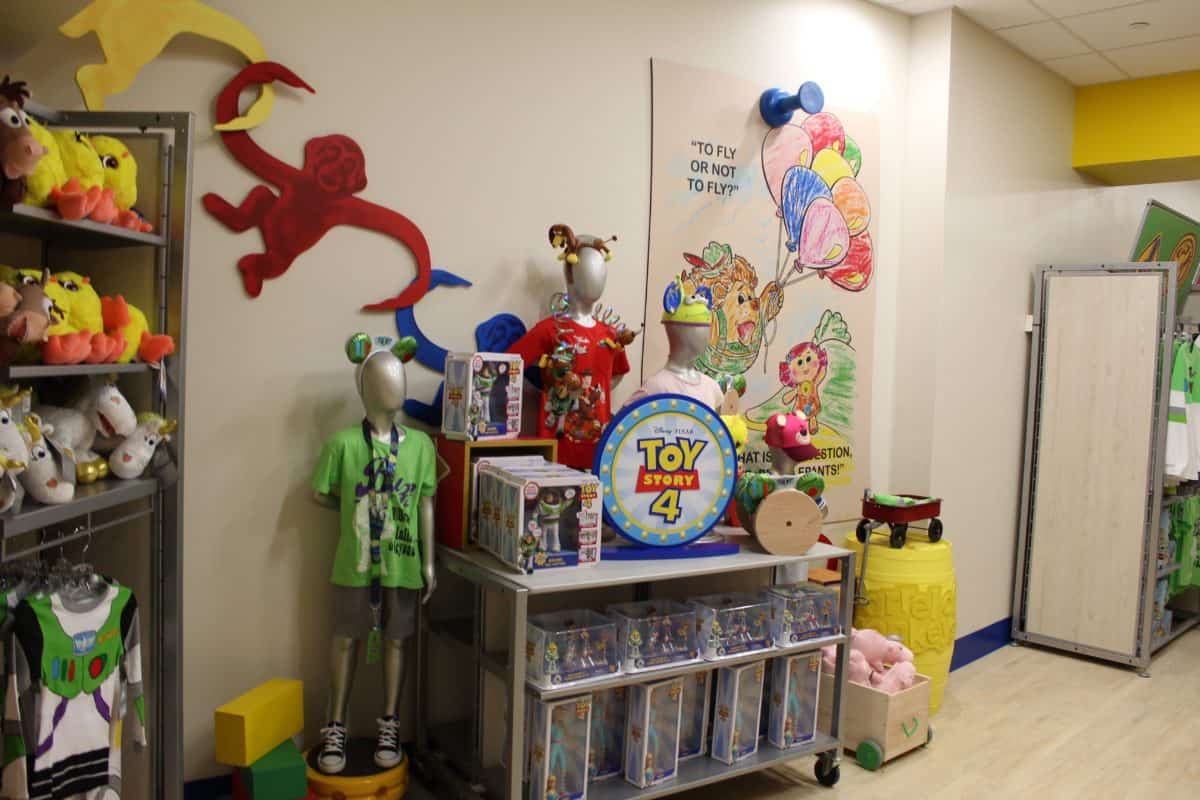 There's lots of elements in this store that still make you feel like you've shrunk down to a toy, keeping the overall theme of the land. The large barrel of monkeys, Jenga pieces and Tinker Toys bring in elements of the outside land into this small gift shop.
There's a small bank of registers in the back of the shop, but some very cute drawings from Andy adorn the walls by them.
The thematic elements continue, even for the signage on doors meant for Cast Members, or in this case, Andy's Toys.
An addition to Disney wouldn't be complete without a new wall for all your Instagram pictures. Guests can take off to infinity and beyond with Buzz Lightyear's wings, heard sheep with Bo Peep's staff or wrangle up critters with Sheriff Woody's lasso.
The Buzz Lightyear wings are similar to the wall in Disney's California Adventure that popped up last year for Pixar Fest. Now it has a more permament home here at Hollywood Studios!
What do you think of this new shop? Will you be falling with style to get your latest Toy Story merchandise or to snag a picture for your Instagram?