The bird is the word at Walt Disney World! Oh, and so are the honey bees. New Winnie the Pooh and Disney birds leggings and t-shirts are now on the shelves in Florida. We previously saw these sets at Disneyland.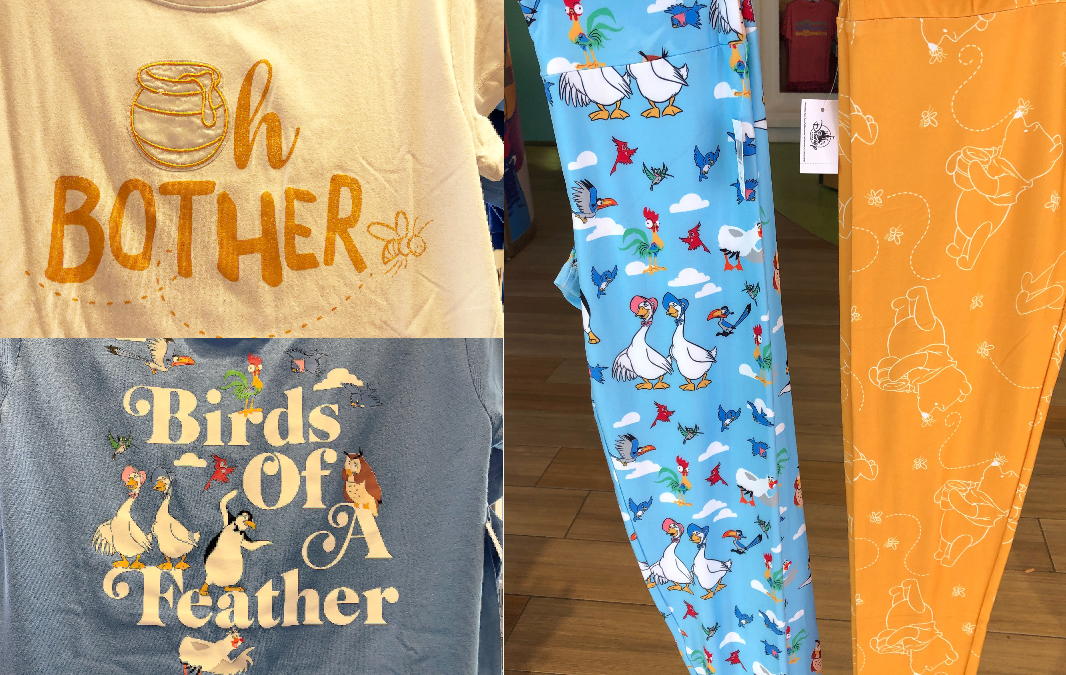 Birds of a Feather Disney Birds T-Shirt – $36.99
This blue short-sleeved t-shirt features the famous birds of Disney with "Birds of a Feather" written in a fun font. Disney birds like Zazu, a Mary Poppins penguin, Scuttle, Owl and Hei Hei flock around in front of the clouds.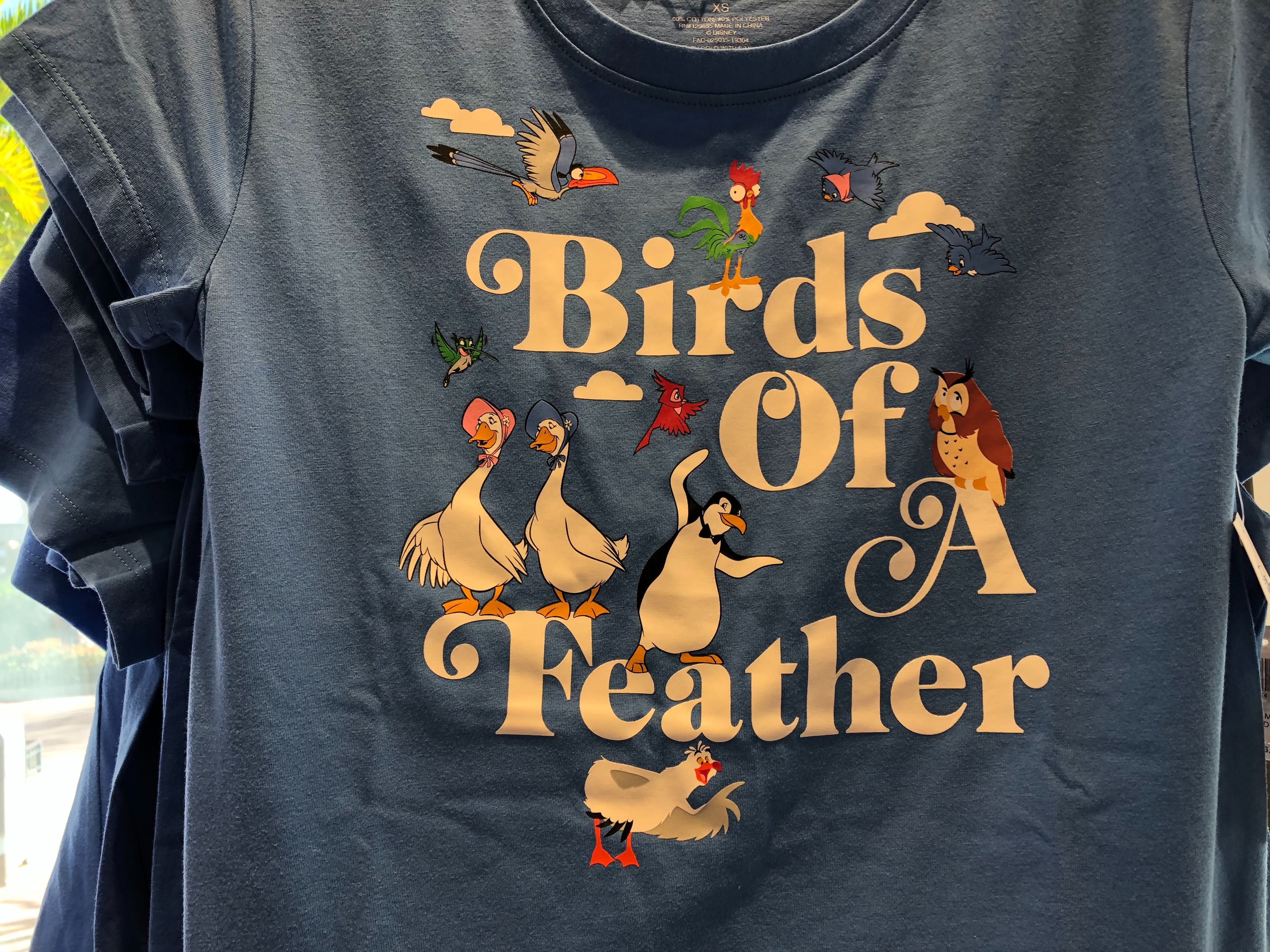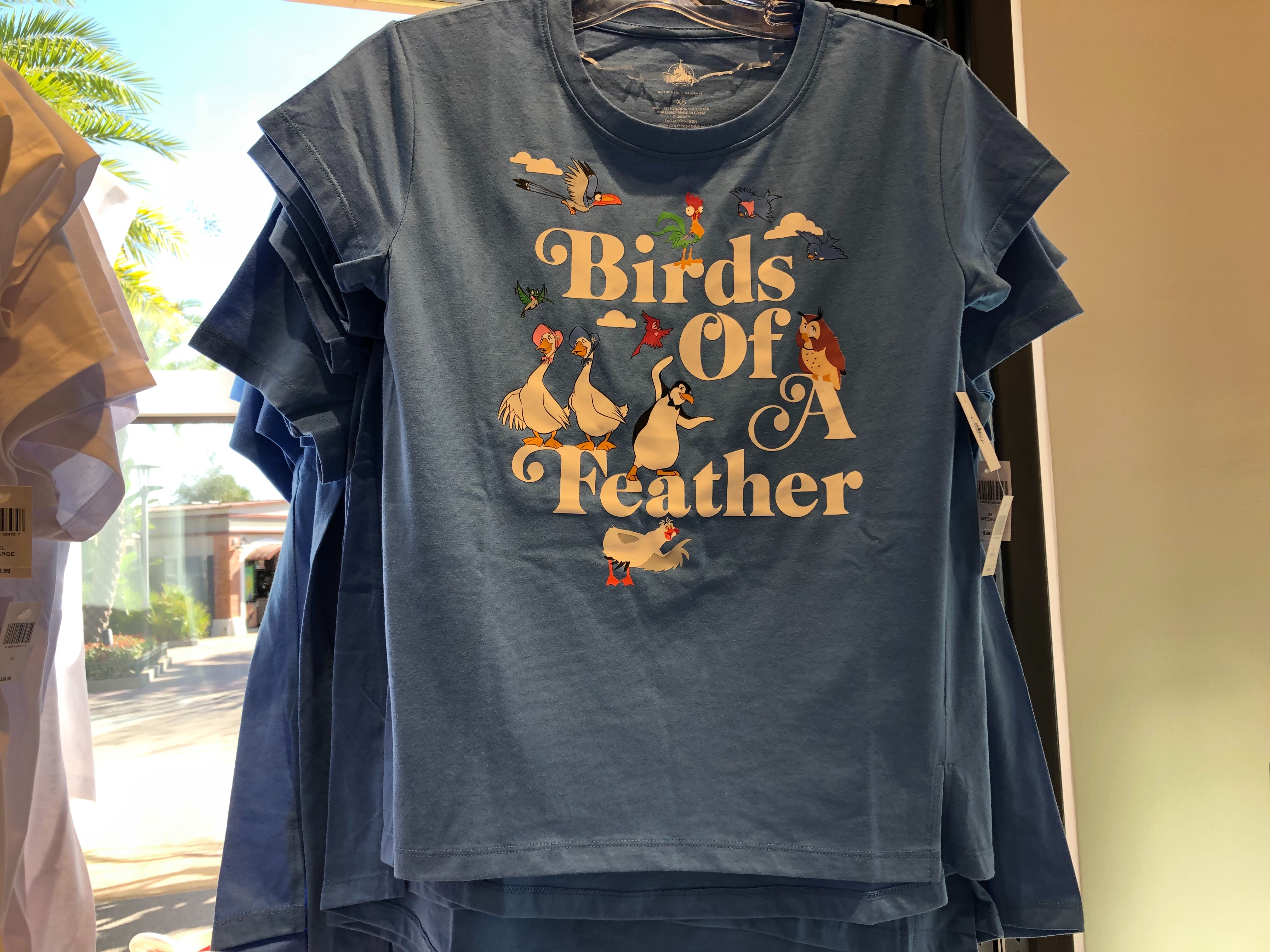 "Oh Bother" Winnie the Pooh T-Shirt – $36.99
Work is such a bother, right? You can wear this Winnie the Pooh-themed shirt to the office with a nice yellow cardigan or when you have to run a few pesky errands.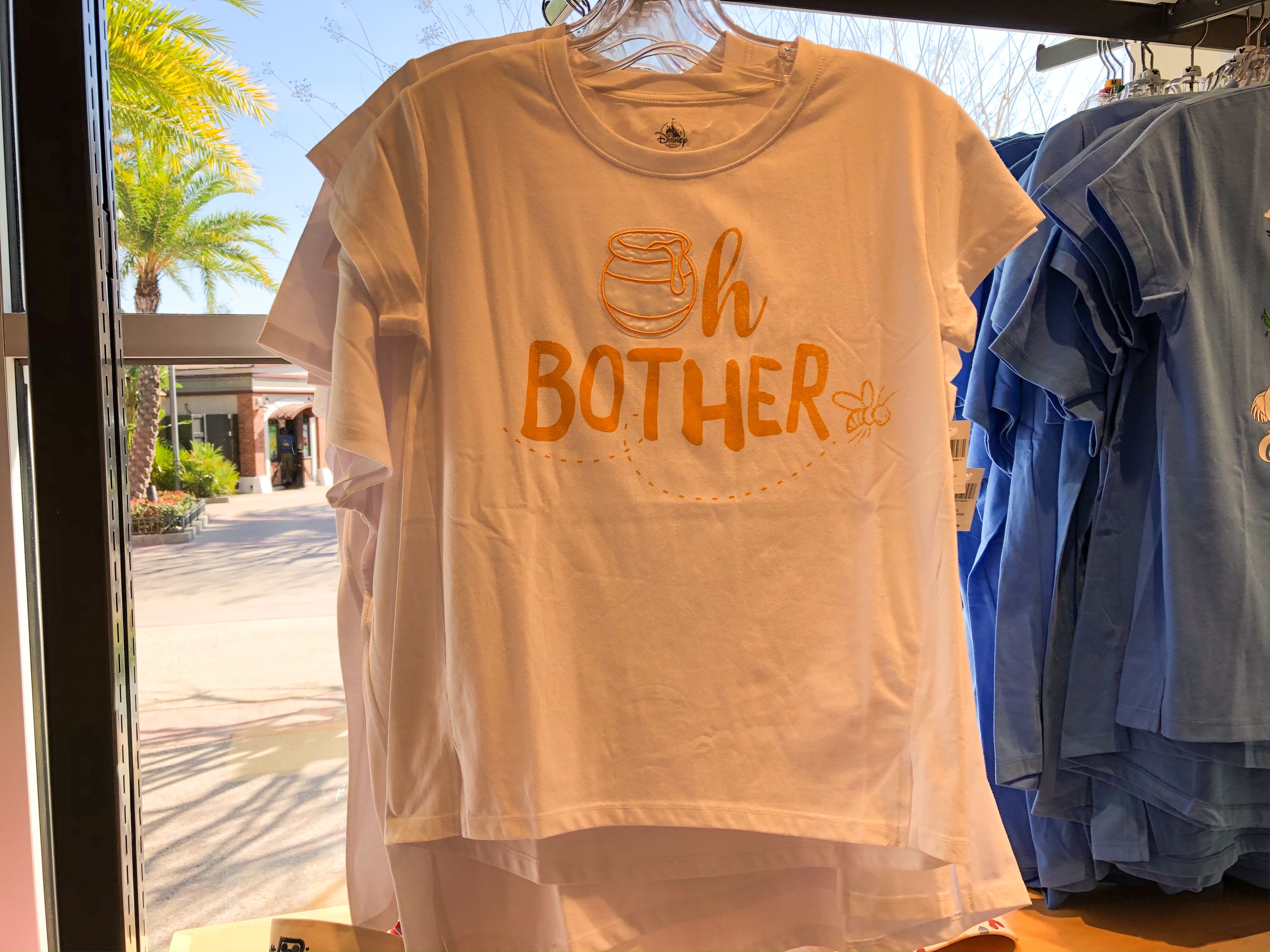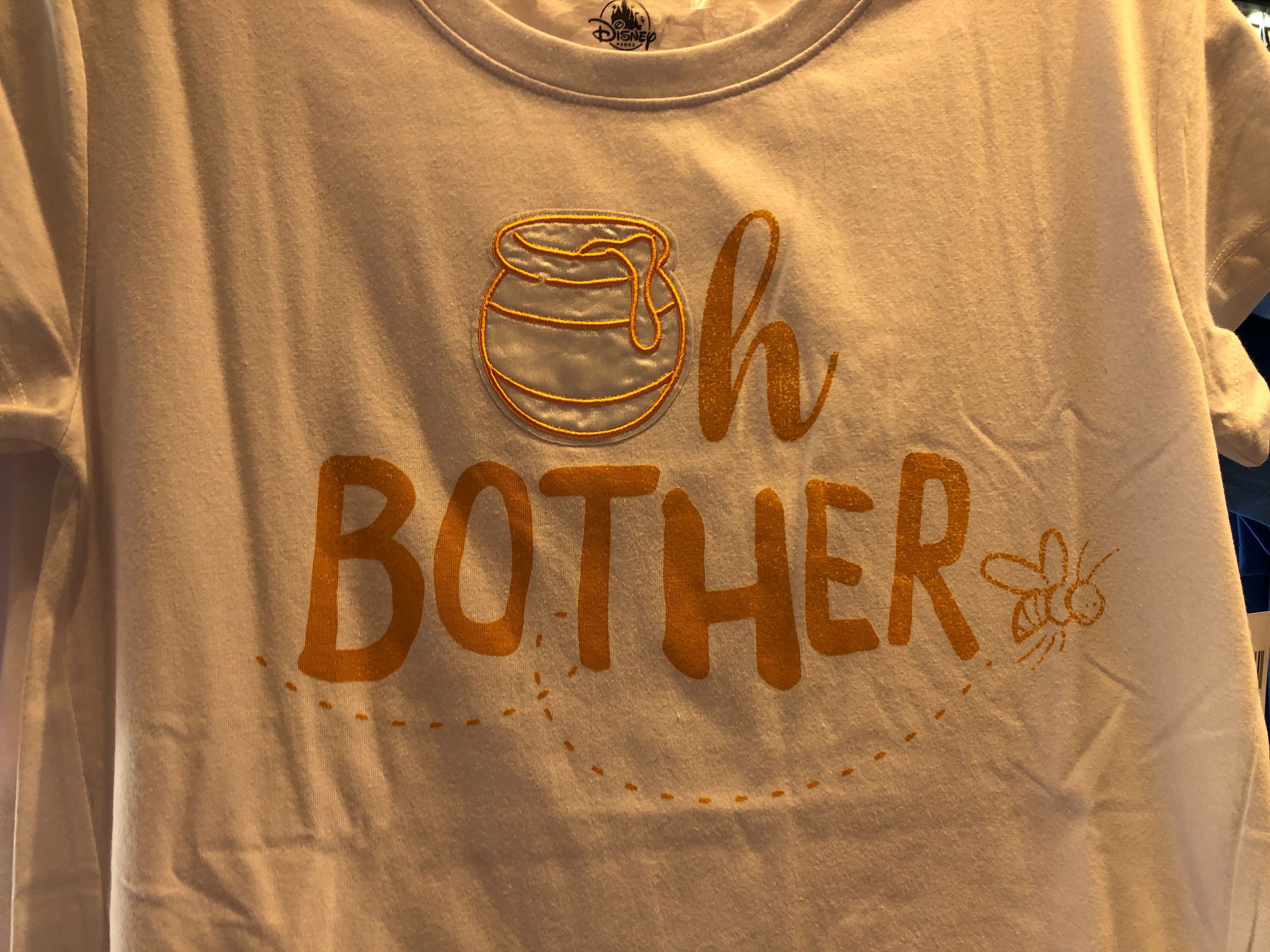 Winnie the Pooh and Disney Birds Leggings – $39.99 Each
Each shirt has a matching pair of leggings that you can mix and match or pair with the tees.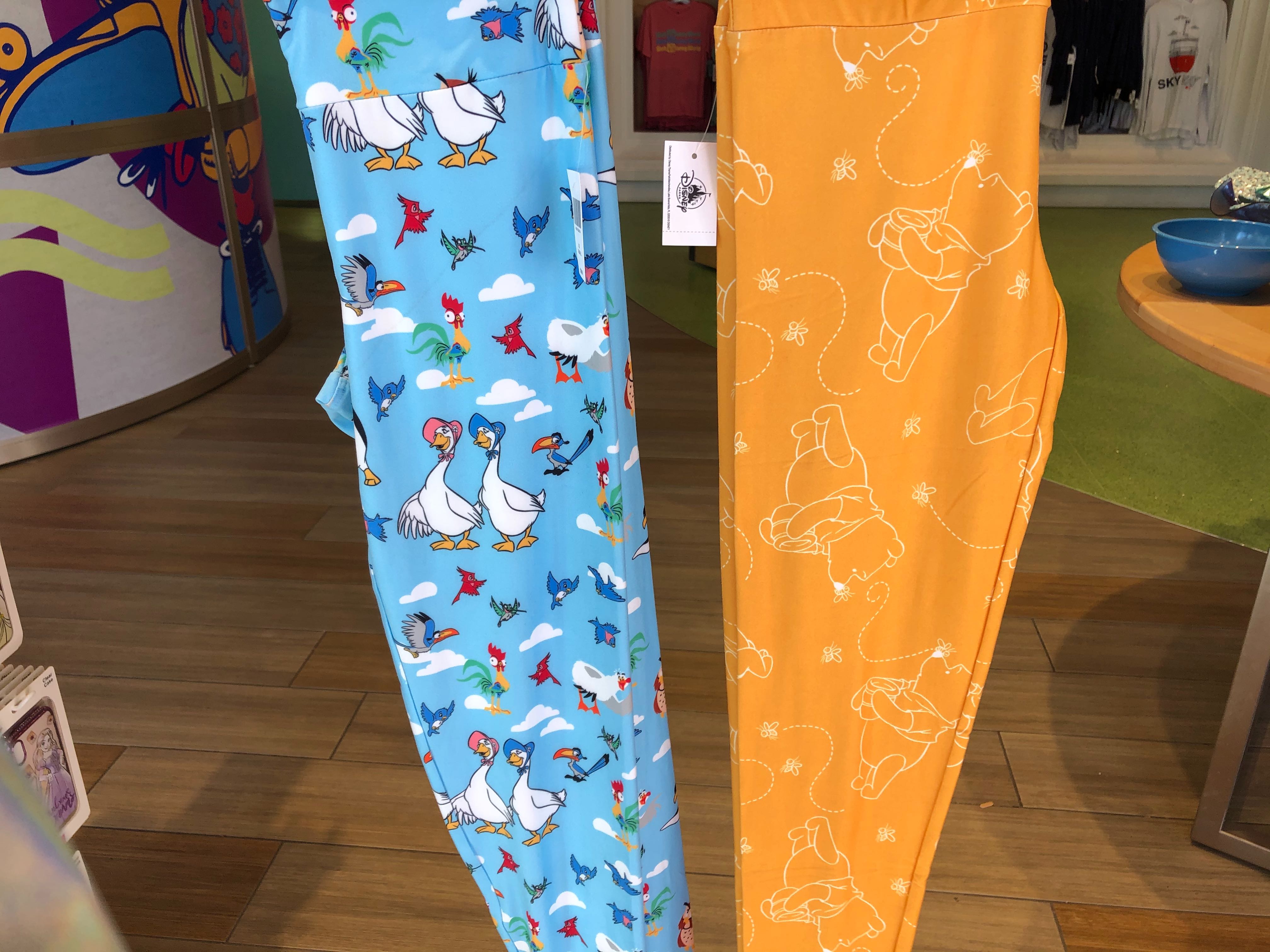 The Winnie the Pooh yellow leggings are a bit different from the t-shirt, as they feature Pooh and bumble bees.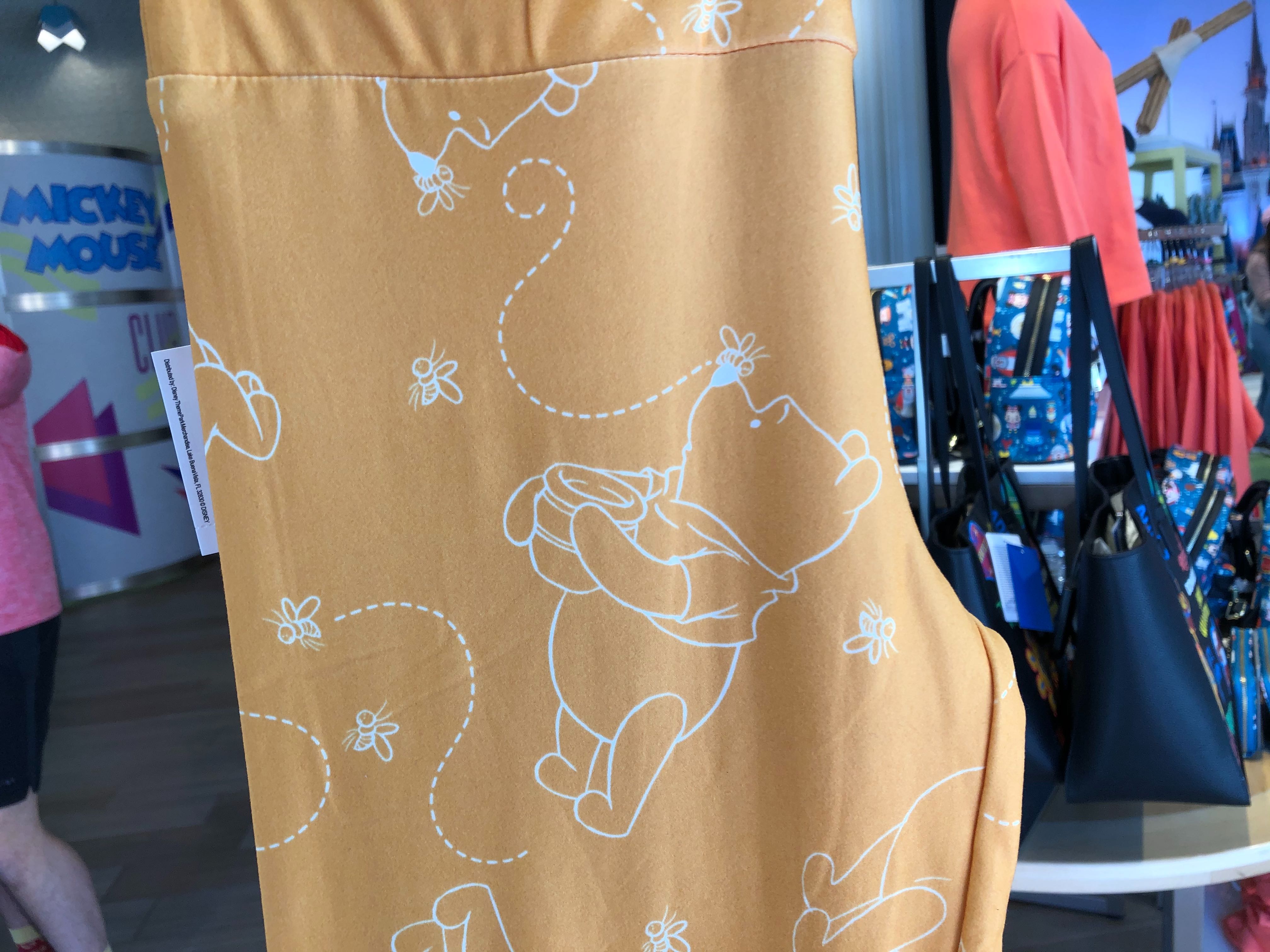 On the bird leggings, we see the same avians as on the t-shirt, such as Abigail and Amelia Gabble from "The Aristocats" and the "Sleeping Beauty" birds.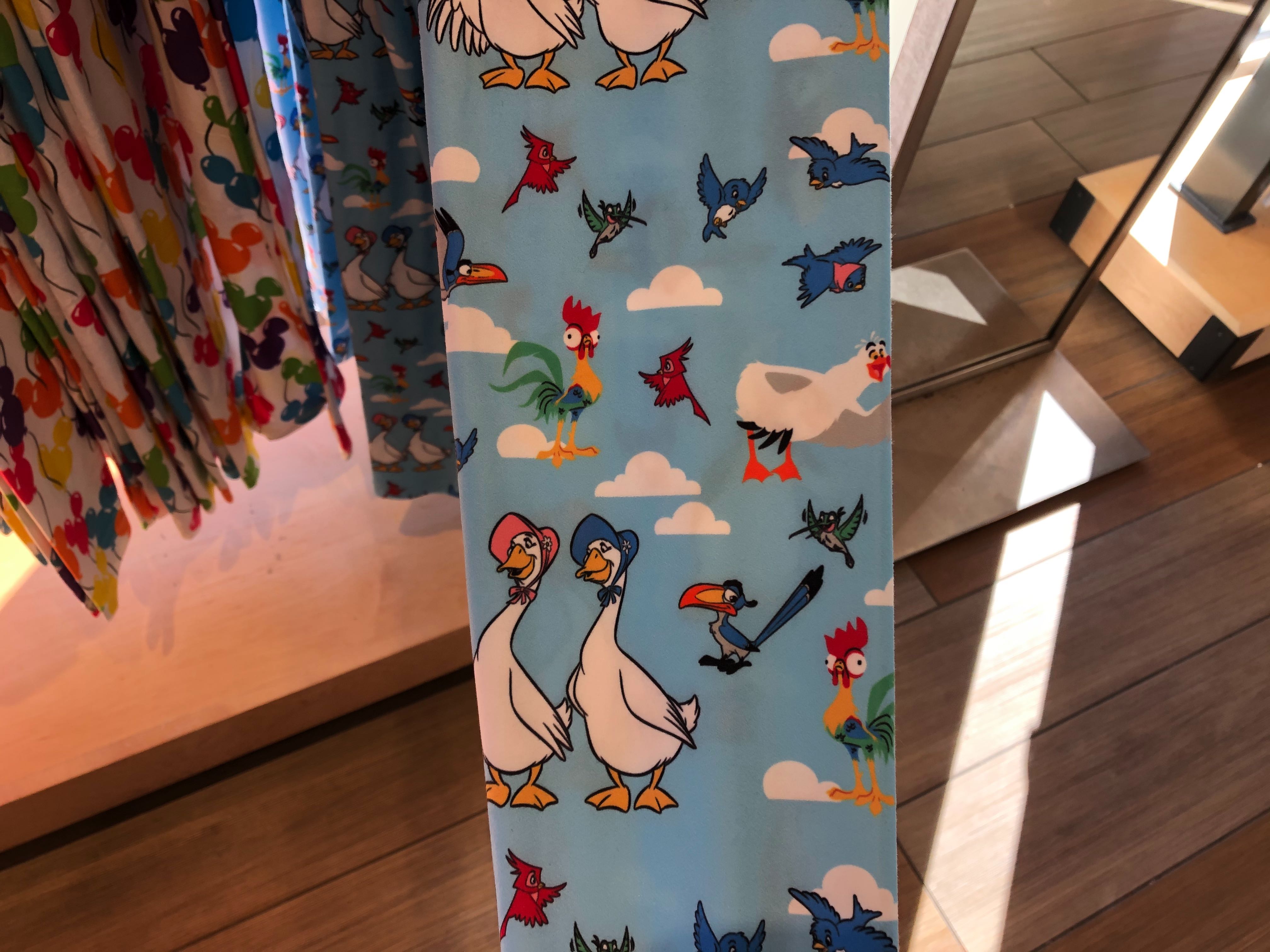 We found the shirts and leggings at DisneyStyle in Disney Springs.
Are you glad the Disney birds finally have their own apparel? Let us know your favorite Disney bird in the comments.