Ahoy! Anyone have reservations for a Disney Cruise this summer? Well, if you haven't yet received an e-mail and have a cruise booked on or before August 31st, Disney has added an automatic extension on your final payment date for your 2020 reservation.
The payment due date will be extended an extra 30 days, so if your final payment was due on March 18th, 2020 it has now been extended to April 17th, 2020, and so on. The ships affected by this extension are the Disney Dream – sailings from June 17th through August 30th, the Disney Fantasy – sailings from July 18th through August 31st, the Disney Wonder – sailings from July 20th through August 31st and the Disney Magic – sailings from August 5th though August 30th.
Let it be known that the cancellation policy will also be shifted an additional 30 days for all non-suites and non-concierge staterooms and these rooms ONLY. All Suites and Concierge Stateroom reservations have no changes and their cancellation policy remains the same.
Though the date has been extended, all existing policies surrounding final payment remain. If you do not pay by the new date, you will not be able to Check-In online or book any activities on the ship or excursions at ports of interest.
Below is a copy of the e-mail sent out to those affected by this change, so if yours ended up in spam or Goofy sent it to the wrong address, here you go: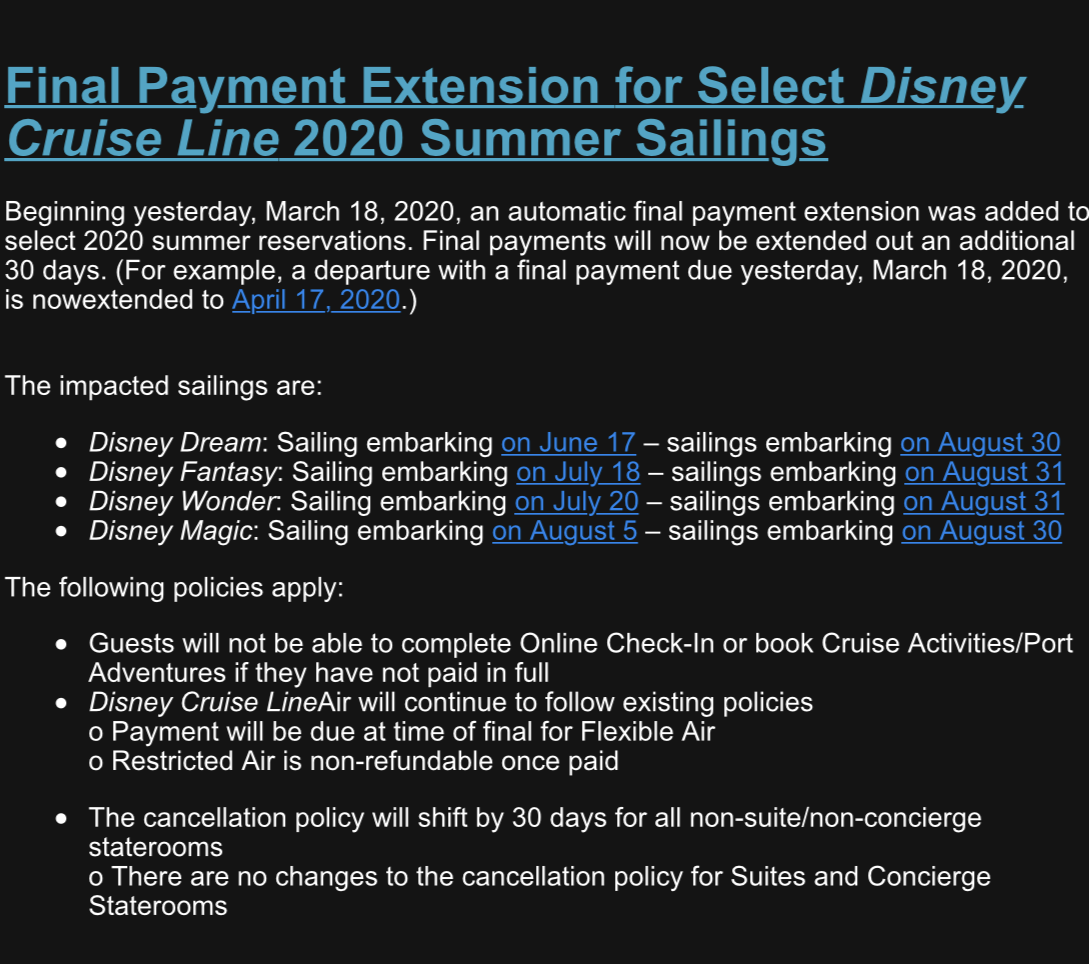 Updates regarding any further changes can be found by visiting the Disney Cruise Line website.