Disney has announced that the upcoming preview debut of Cirque Du Soleil's "Drawn to Life" at Disney Springs has been postponed due to Coronavirus (COVID-19) concerns.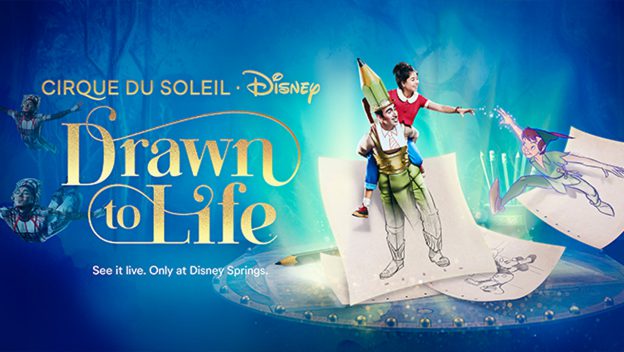 As it stands, most Disney owned-and-operated stores and restaurants will close tonight at Disney Springs, with independent vendors left to decide whether to adjust hours or close completely.
Cirque du Soleil has offered to replace or refund any purchased tickets for the March 20 debut showing. There is no known date for the postponed preview debut. The official debut date is still scheduled as April 17.
Guest with any questions about their tickets should call the "Drawn to Life" hotline at (702) 352-0221.