Here at WDW News Today, we are dedicated to bringing you all the latest Disney cupcake reviews, even if they require us to travel a little out of the way. We heard about a pair of Mickey and Minnie topiary cupcakes, so we went in search of these exclusive new snacks. Well, we found them, and even a cute little topiary to match!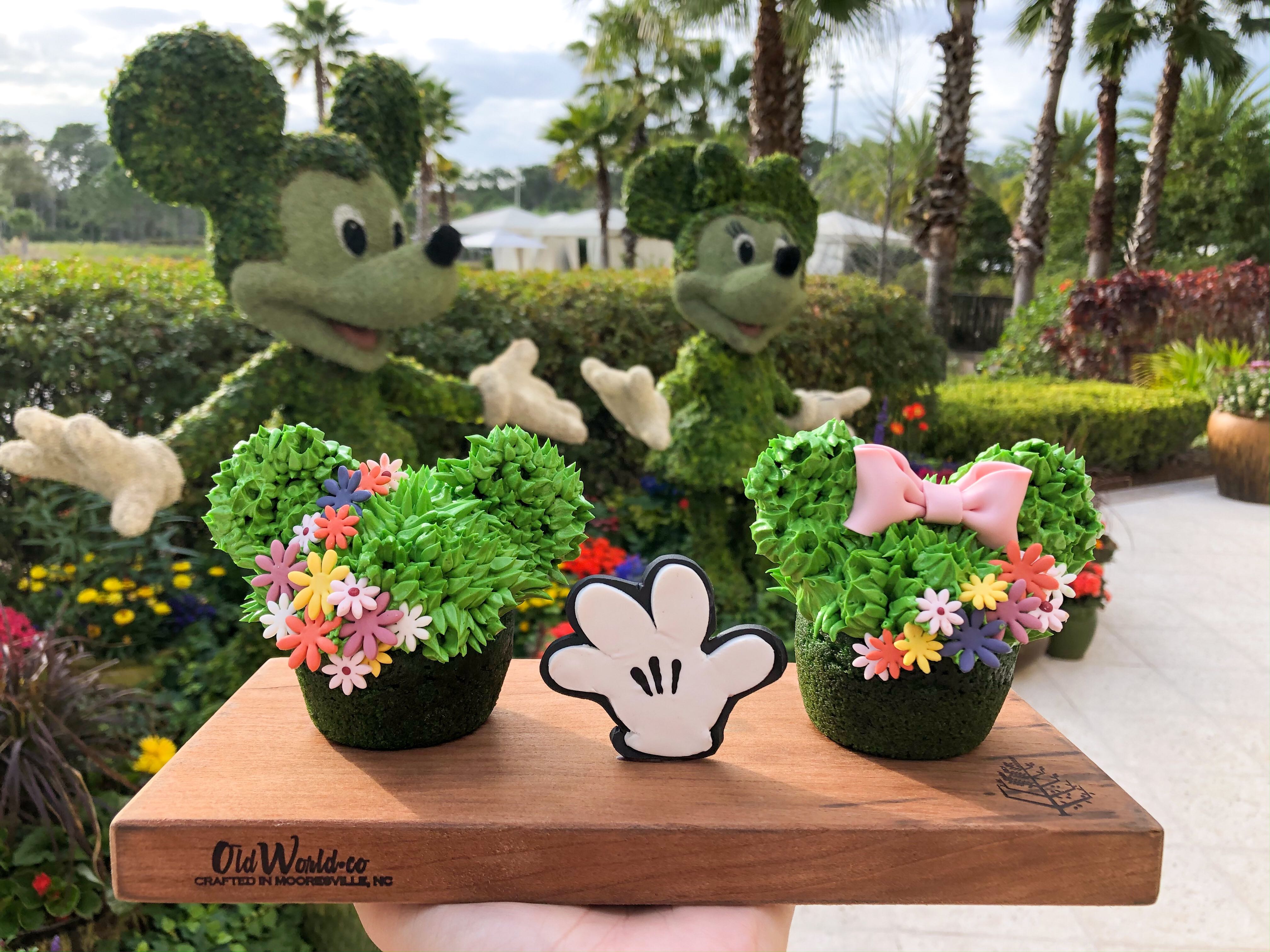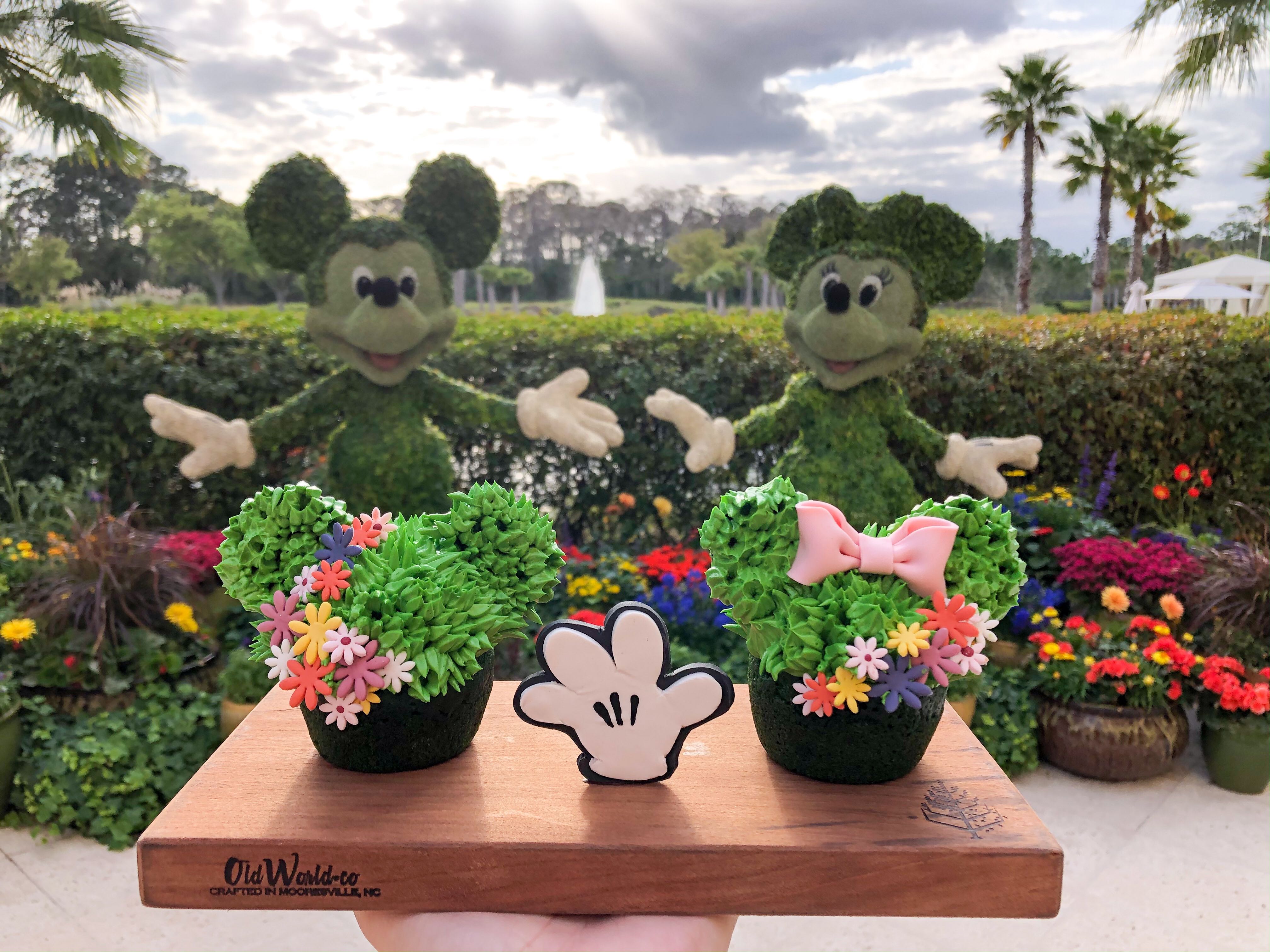 At the Four Seasons Orlando Resort at Walt Disney World, guests will find Mickey and Minnie topiaries on display in honor of the EPCOT International Flower and Garden Festival. If you're staying at the resort, all you have to do is take a photo of the topiary, tag @FSOrlando and #FreshEpcot, and you'll receive this little amenity delivered to your room. They're incredibly detailed and perfect for Spring!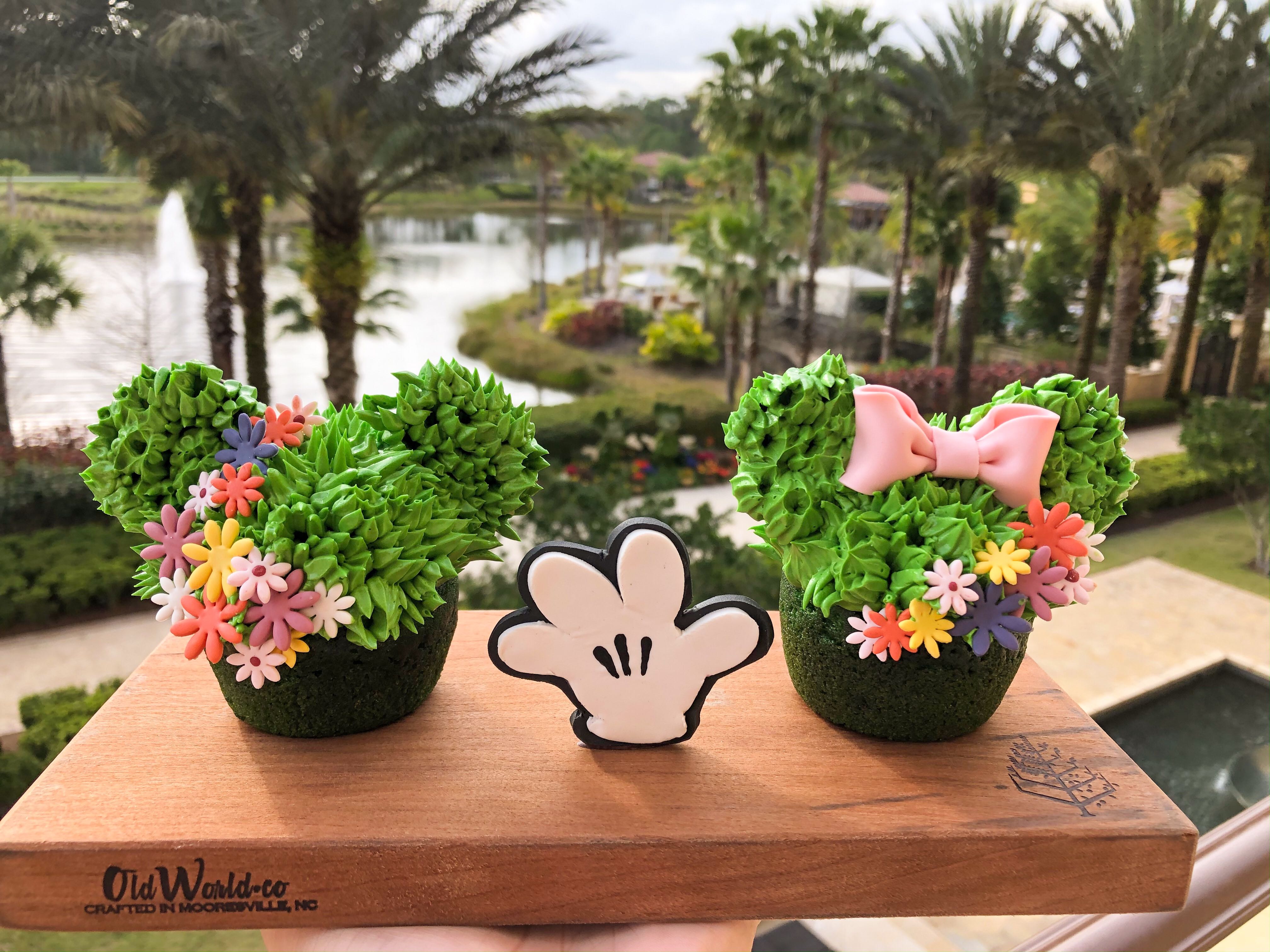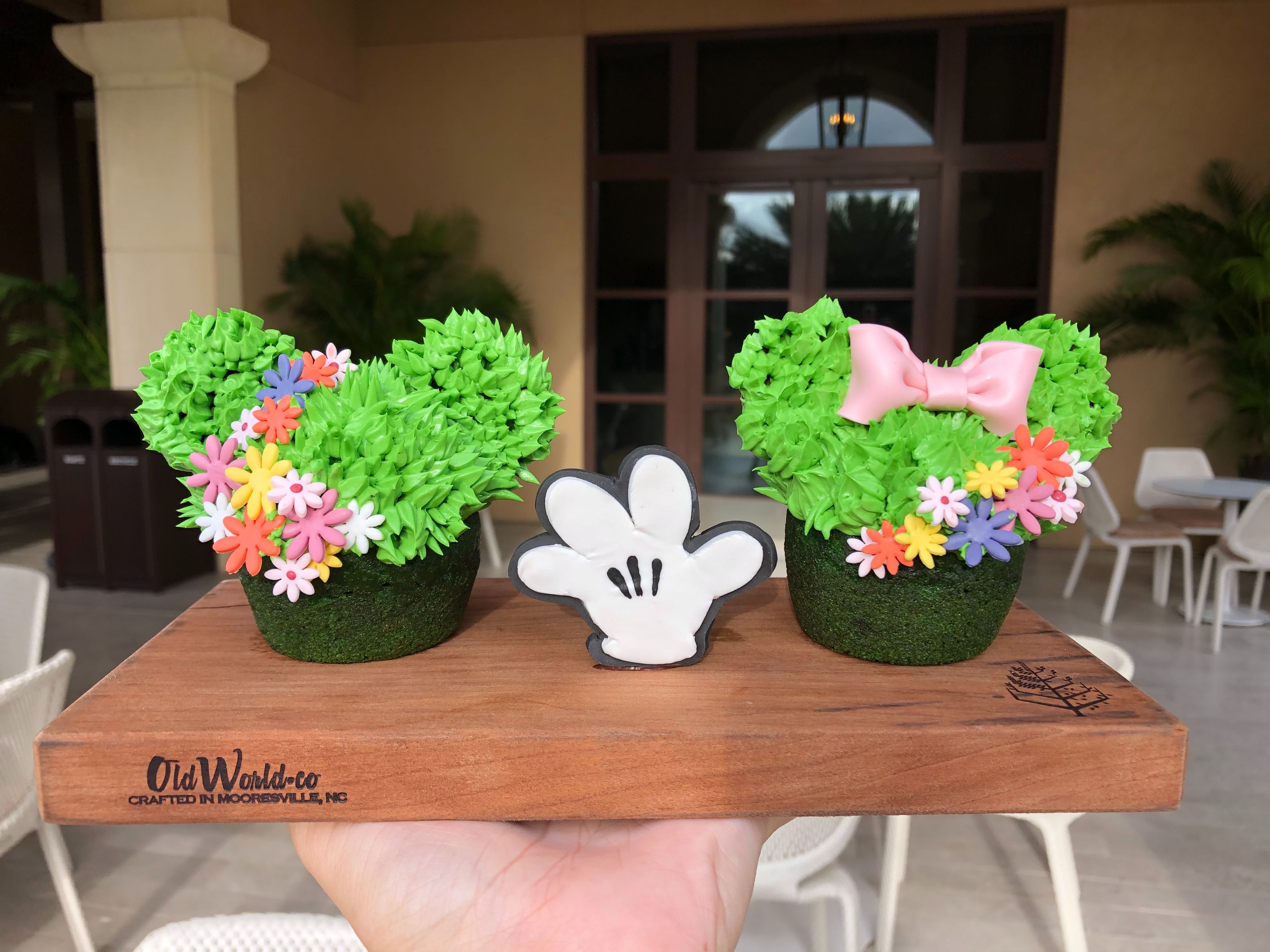 The team at the Four Seasons Orlando Resort was kind enough to provide us with these exquisite cupcakes to sample for ourselves. We really want to take a moment to appreciate all the details here. Minnie gets a pink fondant bow, and each cupcake has vibrant, mossy green colored base topped with frosting grass and candy flowers. These are some of the most beautiful cupcakes we've ever seen. They really look like they belong in a tiny garden somewhere.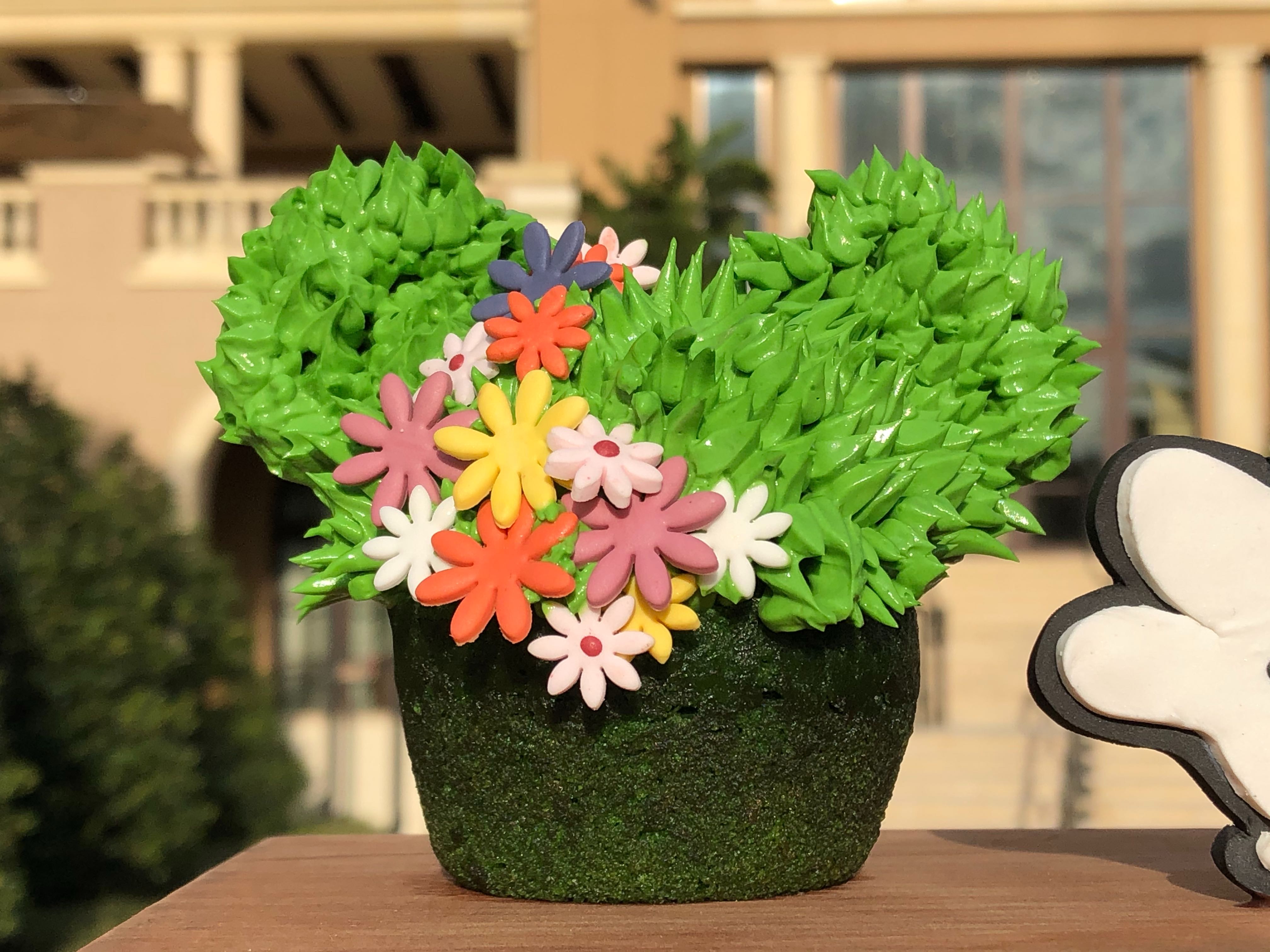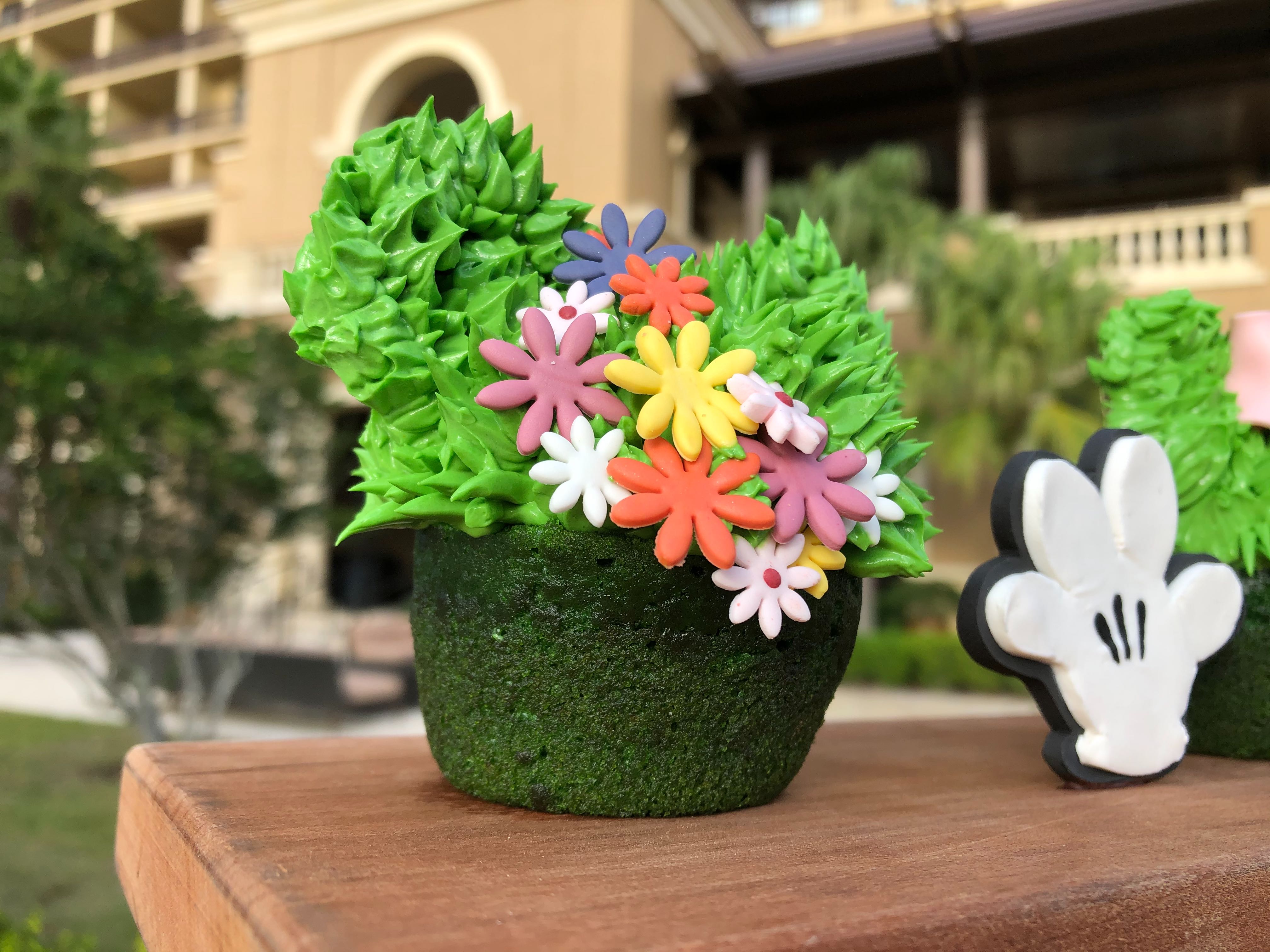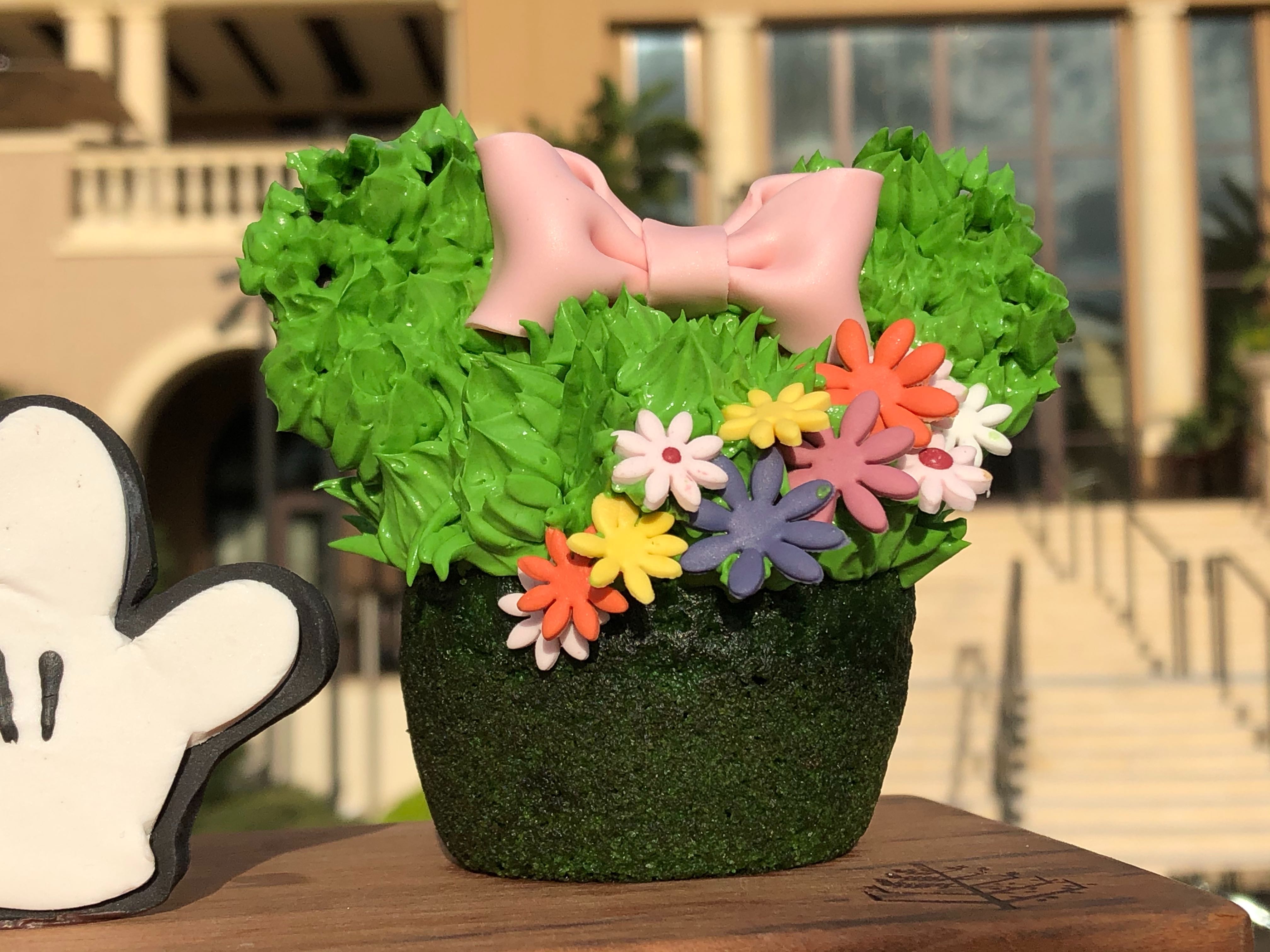 These cupcakes had a fresh, sweet scent we could smell as we were taking photos. They're made with simple vanilla cake, but the green coloring really adds a lot to the presentation. And the adorable Mickey glove made from fondant was the perfect finishing touch to our treat.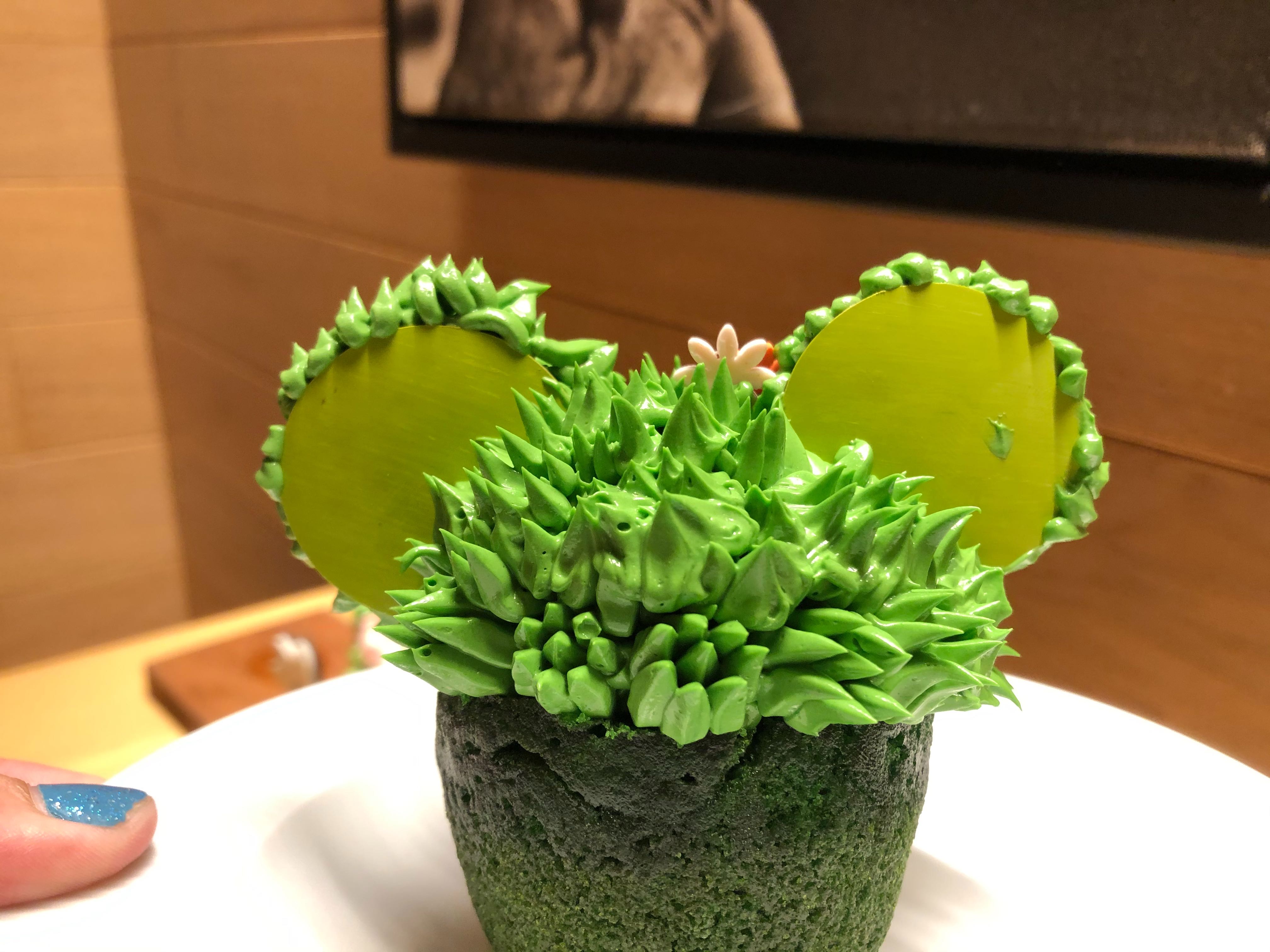 The ears are two thin chocolate discs covered in frosting, and we even noticed the backs of the chocolate discs were a matching shade of green.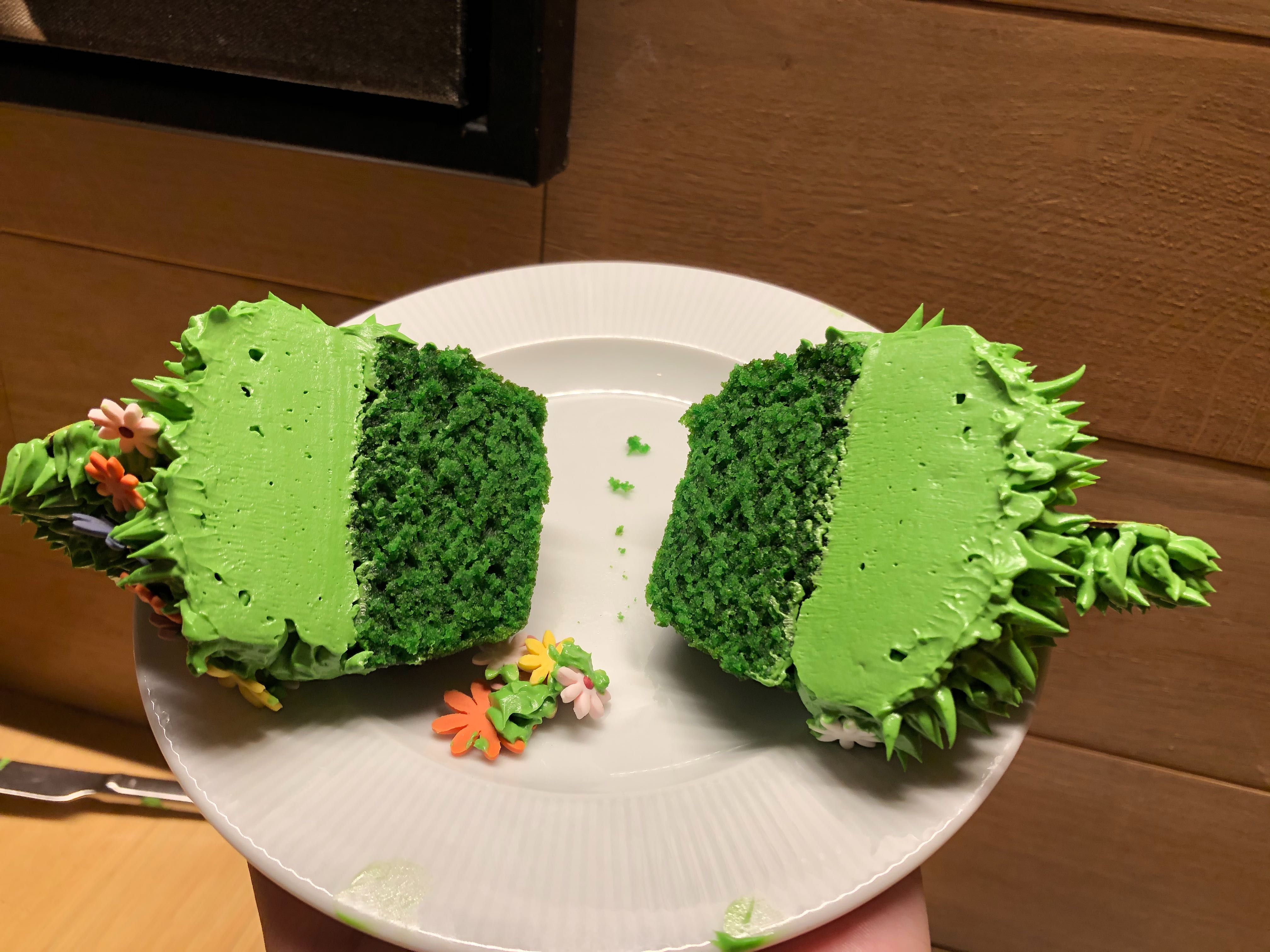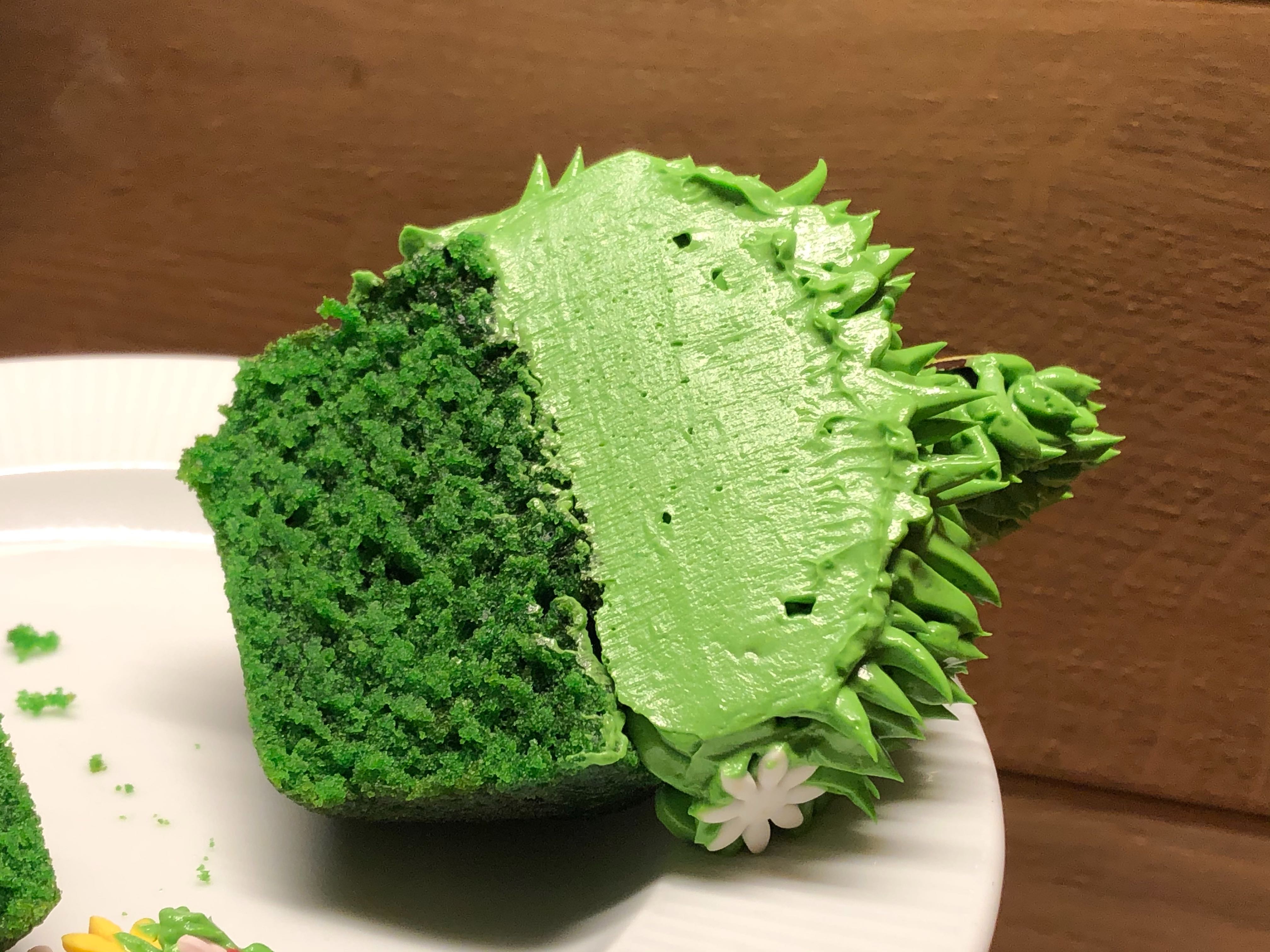 There is a massive amount of frosting, but it has an airy, creamy texture that isn't too sweet. It's smooth and fluffy and goes well with the dense cake underneath. These cupcakes really are fresh. #FreshEpcot, that is. These little cuties are a sweet way to end the day at the Four Seasons Orlando Resort.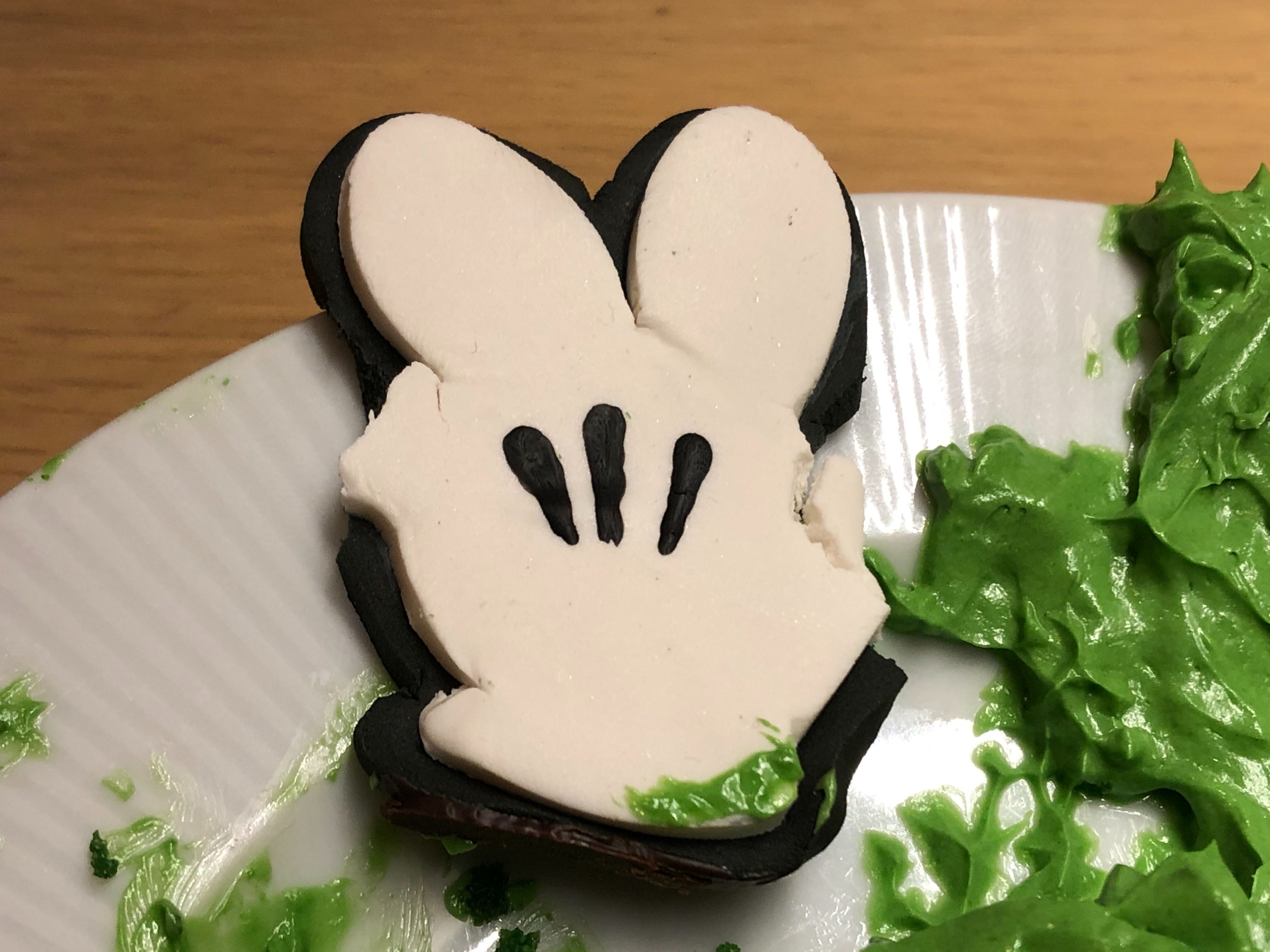 This pair of cupcakes is inspired by the EPCOT International Flower & Garden Festival and are made exclusively for guests at the Four Seasons Orlando Resort at Walt Disney World. They're available now through the end of the festival on June 1. Unfortunately, you won't find these available for sale, but there are plenty of other delicious treats to choose from if you stop by to check out the topiary display. If you're planning a visit to the Four Seasons Orlando Resort anytime soon, be sure to get these delicious cupcakes delivered to your room.