"Gravity Falls" fans, there's good news: the building that inspired the show's Mystery Shack has been saved from closure thanks to a crowdfunding campaign!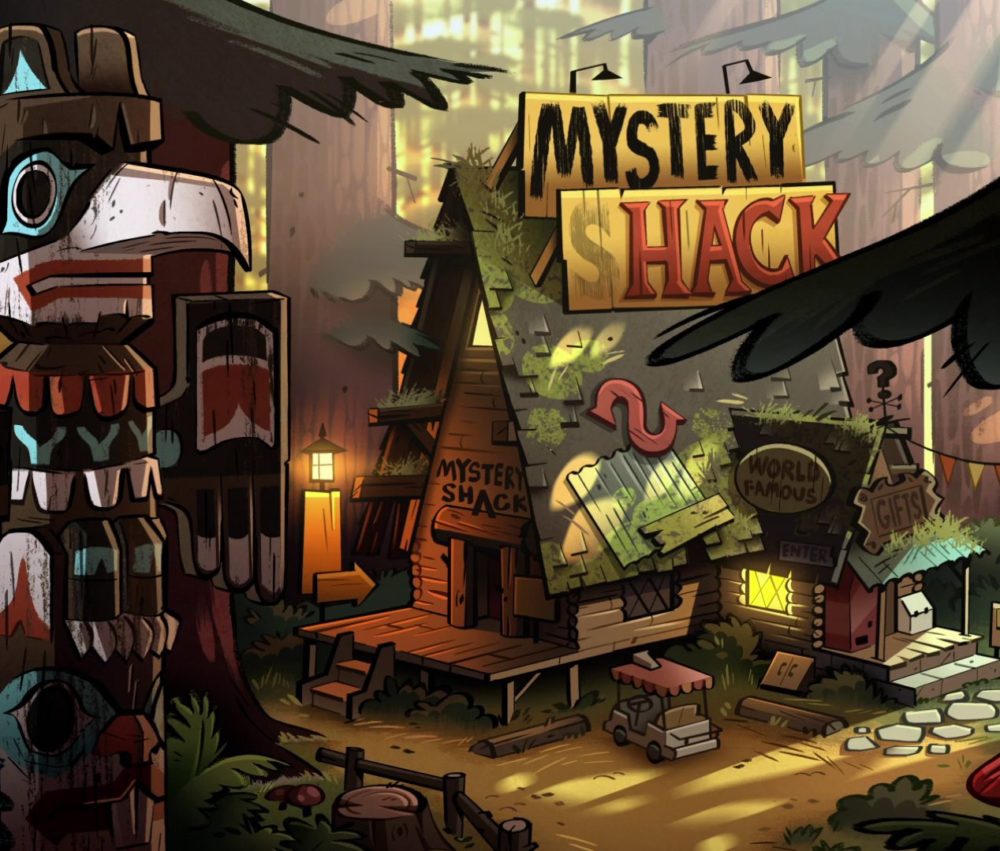 Confusion Hill, a roadside attraction in Piercy, California, was facing severe financial difficulties as a result of the Coronavirus (COVID-19) pandemic. Because the pandemic and California's Stay-at-Home order have forced the attraction to close its doors to the public, owner Carol Campbell was unable to collect the revenue from visitors that the attraction needs to stay in business. Thankfully, Kai Wada Roath, an "ambassador of Confusion Hill" and a close friend of Campbell's, organized a campaign on GoFundMe to try and keep the business afloat until guests can return.
https://twitter.com/_AlexHirsch/status/1252748237045260288
Thanks to a signal boost from series creator Alex Hirsch, the campaign met its $9,000 goal in a matter of three days, which according to Roath, would "cover the loss of 3 months." Roath added that Campbell would use the funds to help make repairs and pay the attraction's staff.
The news of the campaign's success came on Friday, where Roath announced that they would end the campaign the following day.
IS SEEING BELIEVING?…IT SURE IS!
WE DID IT EVERYONE!!
We most magnificently reached our goal and way over.
Thank you all so very much, Carol is extremely touched.
I will stop the campaign in the morning for those few folks who wanted to donate but haven't had the chance yet. We hope you are able to help the small Mom & Pop businesses near you too. Please be safe out there everyone and thank you for caring about this amazing little roadside attraction. Please "Like" our Facebook page and we hope to see ya soon when we re-open.
Get Confused, Stay Confused!!
Thank ya kindly again from the bottom of our hearts,
~Ambassador Kai
Hirsch also celebrated the news:
We DID IT! Thanks to your donations, we were able to save the REAL LIFE
🌲 Mystery Shack🌲, Confusion Hill, from being shut down! Thank you, gnome army! #SaveTheShack https://t.co/SZ4S8mF3xx pic.twitter.com/bxHTihFX19

— Alex Hirsch (@_AlexHirsch) April 24, 2020
Whether you're a fan of "Gravity Falls" or just roadside Americana, this is certainly good news!
MORE:
Disney+ Removes Mysterious "Gravity Falls" Fez Symbol; Creator Concerned Over Character Censorship
Governor of California Issues Statewide Stay-at-Home Order "Until Further Notice," Impact on Disneyland Resort Unknown
Raglan Road at Disney Springs Helps Staff and Customers With $75 for $50 Gift Card Sale