It's time to go back (where, Tom, where?) and listen to past episodes of podcasts from WDWNT! We've created a new archive of some of our most requested shows – both the informative and the irreverent – available exclusively to members of the WDWNT Inner Globe Society (WIGS) who are at the SEVEN?!?! tier or higher.
If you're a fan of our Back to the Future shows, you can now find downloadable versions of all of our past episodes. Dive deep into the history of beloved attractions like Splash Mountain, the Enchanted Tiki Room and Spaceship Earth. Relive the glory days of now-extinct attractions like the Universe of Energy, Maelstrom, and the Great Movie Ride. Learn about things you may have never known existed (or never did exist), including Fire Mountain, the Tomorrowland Interplanetary Convention Center, and of course the Matterhorn in EPCOT (aka the Secret Swiss Bobsled Training Facility).
Longtime fans of WDWNT will be able to access classic episodes of the Super Obscure Show and the Christmas Podcast Parade. Or maybe you're a new fan and you want to understand the origins of WDWNT. Just watch out of the Tag Cloud of Doom!
So, how do you access all of this podcast goodness? First, you must be a WIGS member at the SEVEN?!?! tier or higher. To join WIGS, just go to www.patreon.com/wdwnt and sign up. The podcasts are all linked from the WIGS-Exclusive Content page at MyWDWNT (https://my.wdwnt.com/wigs). You must log in to your MyWDWNT account (be sure to click the Connect with Patreon button).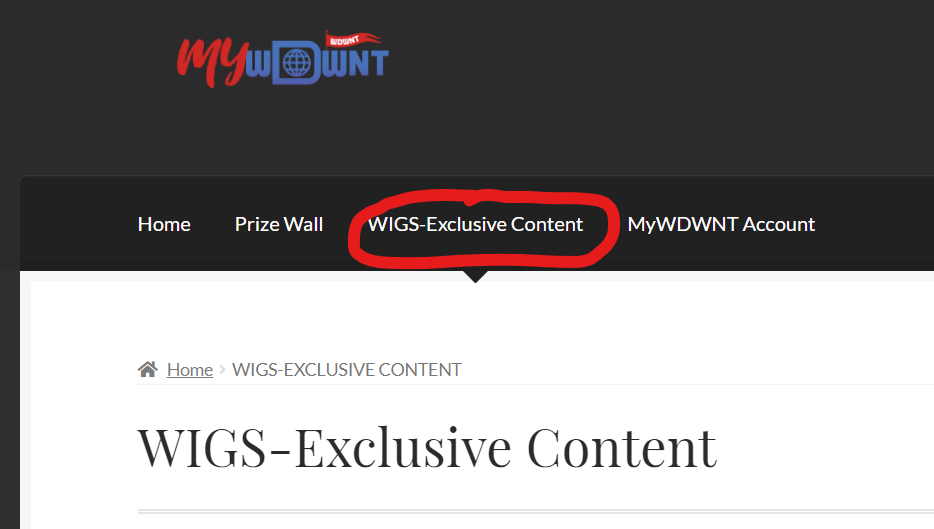 Note: If you are a new WIGS member or are upgrading to the $7 level, the authorization process to access the exclusive content is manual and may take 24 hours to be completed. If you have any issues, please email [email protected].