Disney Springs has reopened its gates today to the public for the first time following the COVID-19 pandemic closures, and a whole host of social distancing precautionary measures have been put in place to help guests stay safe during their visits. During this first stage of reopening, only a select few retail stores have reopened, while others (particularly the Disney-owned locations within the Marketplace area) will open later on in the month, starting on May 27. Let's take a look at some of the store fronts, and find out what they have been doing to keep safe…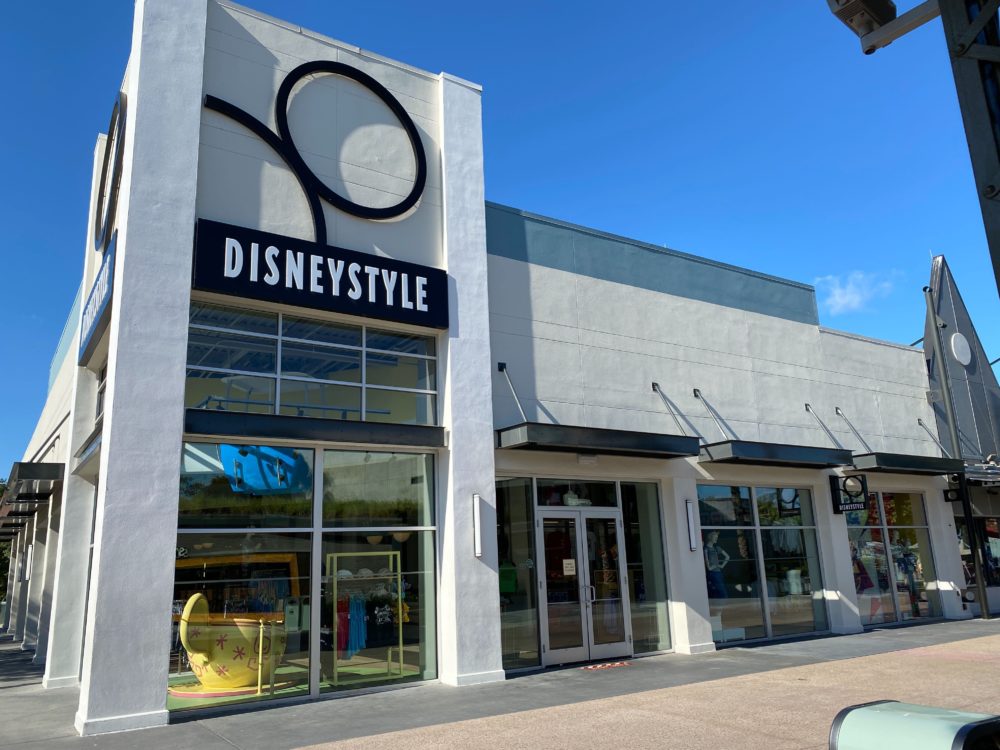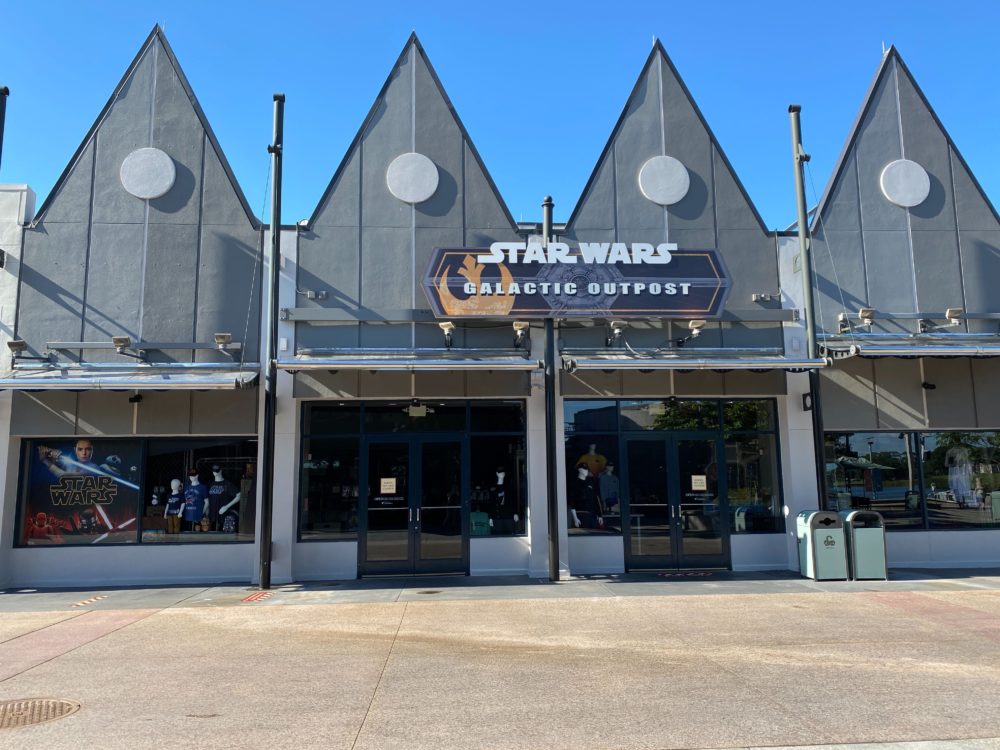 Down at Disney Springs' West Side, we can see that although social-distancing markers have been added to the ground outside Disney-owned Disney Style and Star Wars Galactic Outpost, few updates have been made.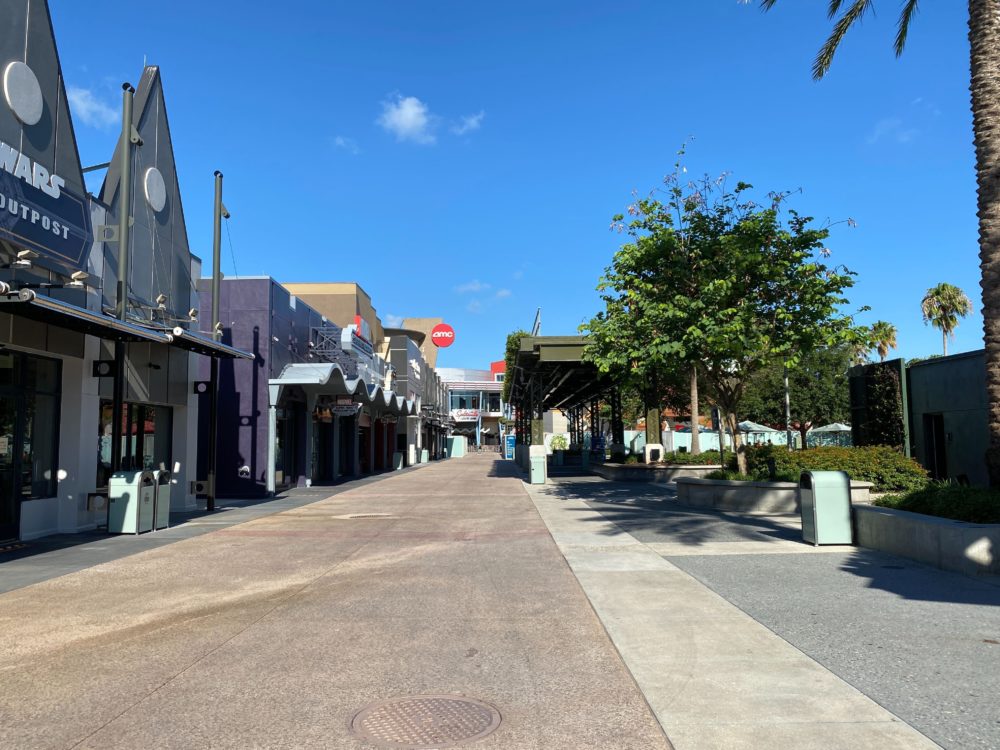 Let's move across to the Marketplace, where many of the Disney-owned retailers can be found…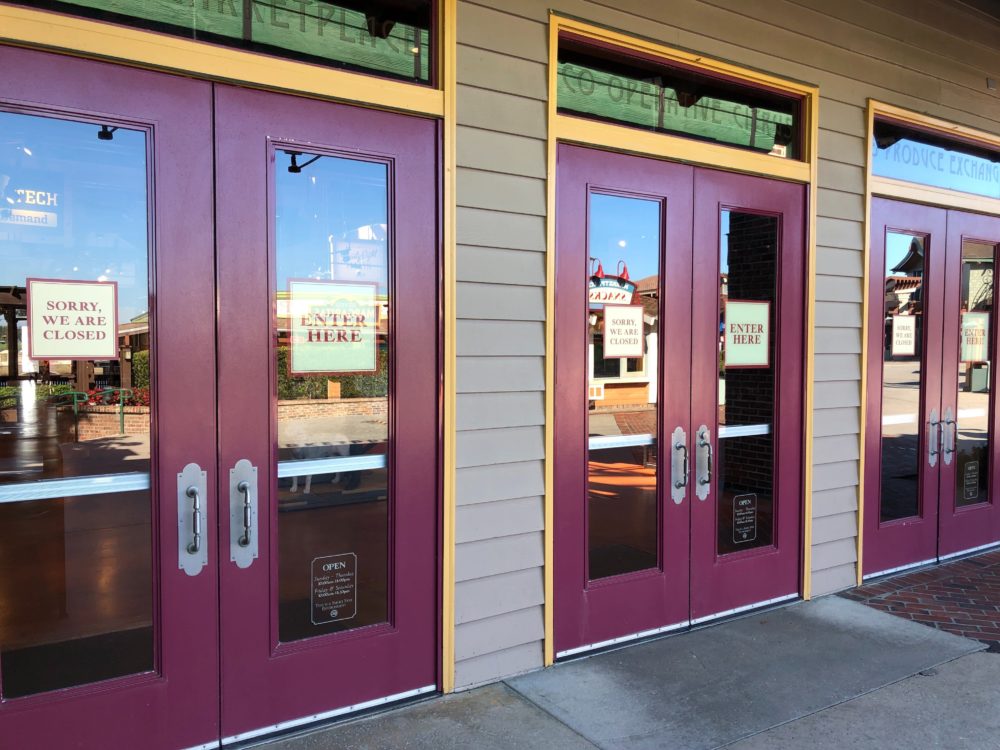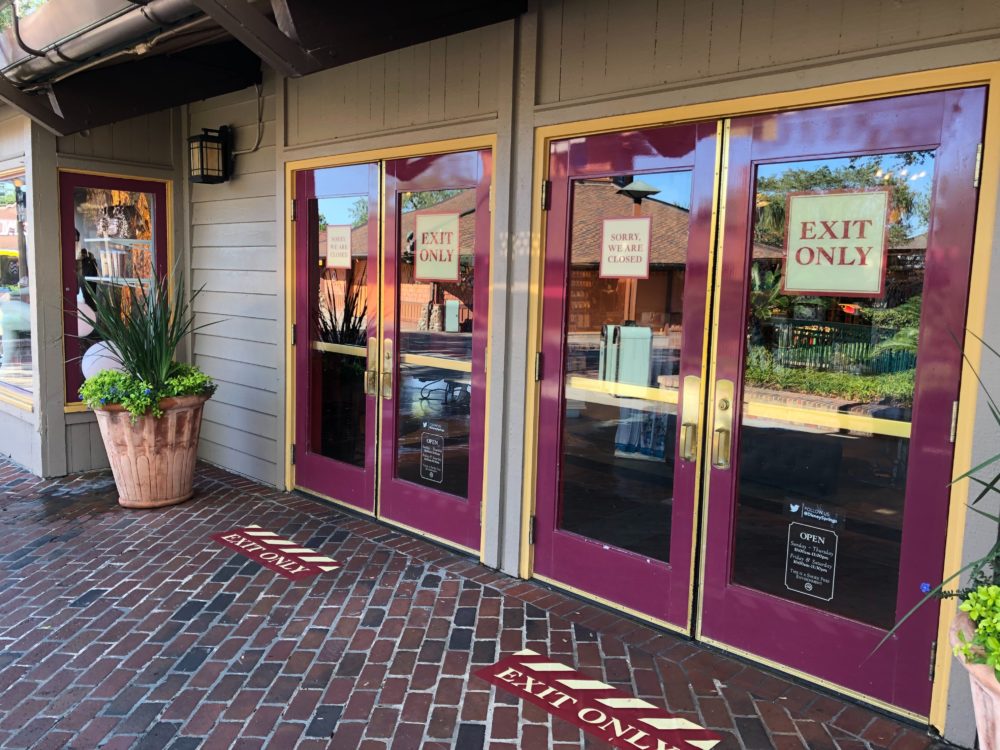 Starting with the Co-Op, we can see from door signage and restrictive floor markings that entrance and exit-only doors will be utilized once it reopens.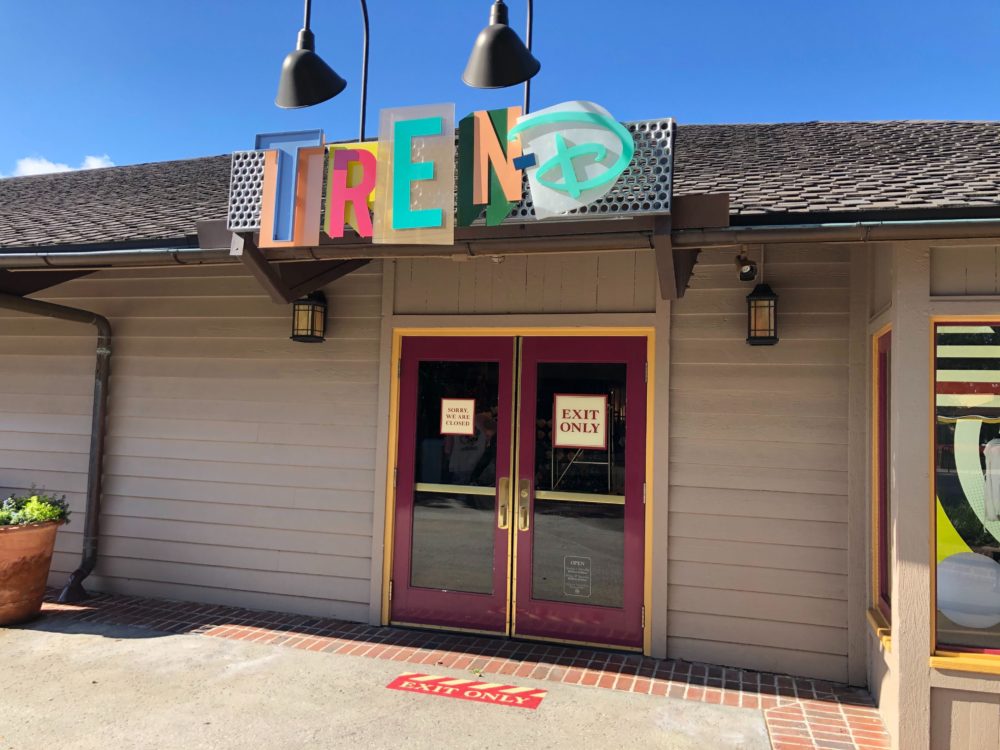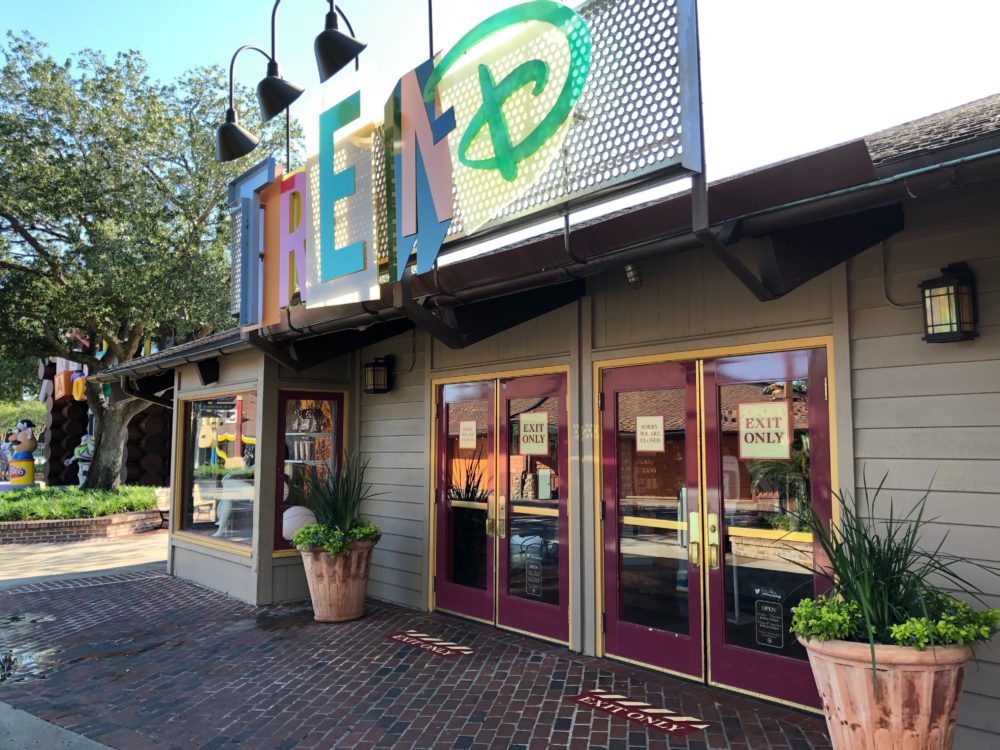 The entrance to Tren-D has been reutilized as an exit only, out of the adjoining Co-Op stores.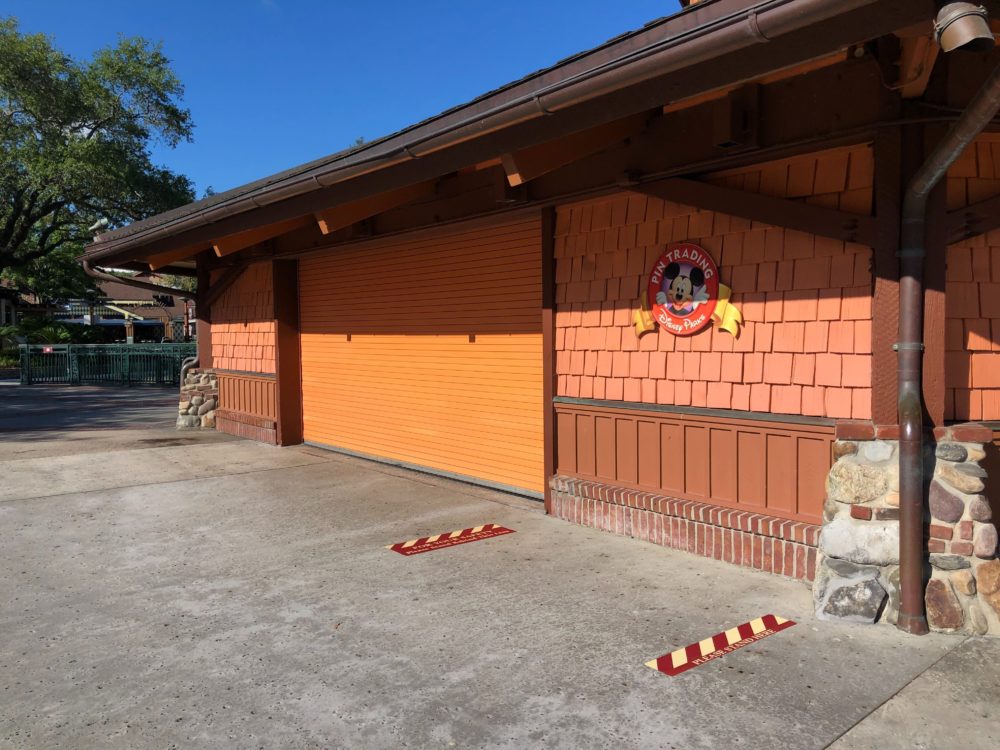 The usually open all-around Pin Trading post is still shuttered-up, with social distancing queue markers in place ready for its reopening.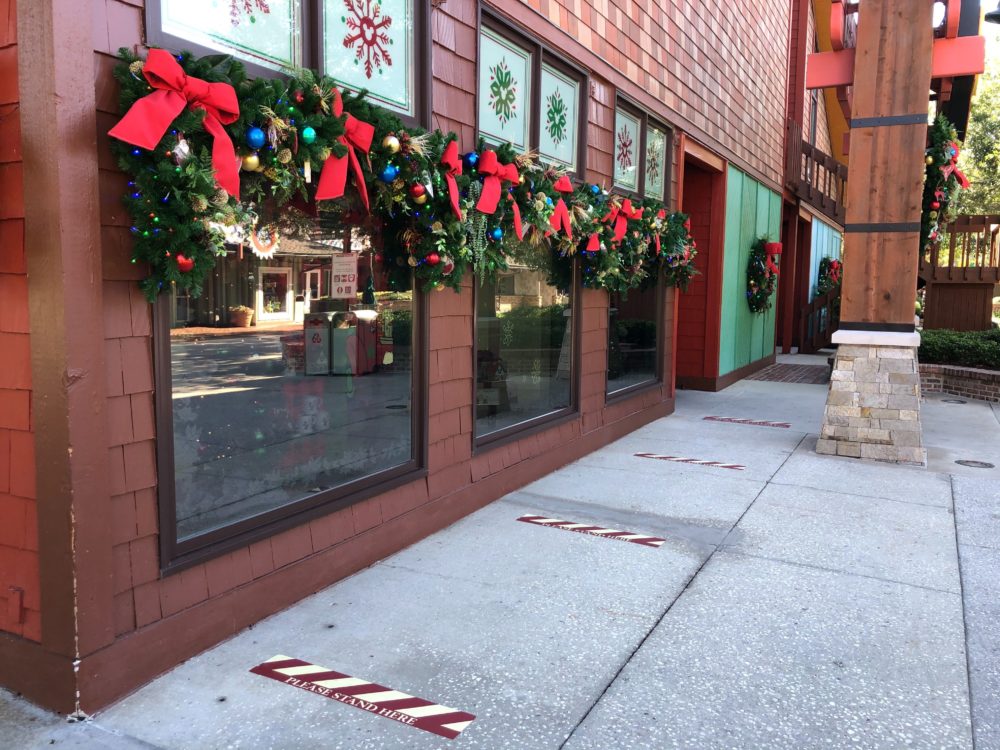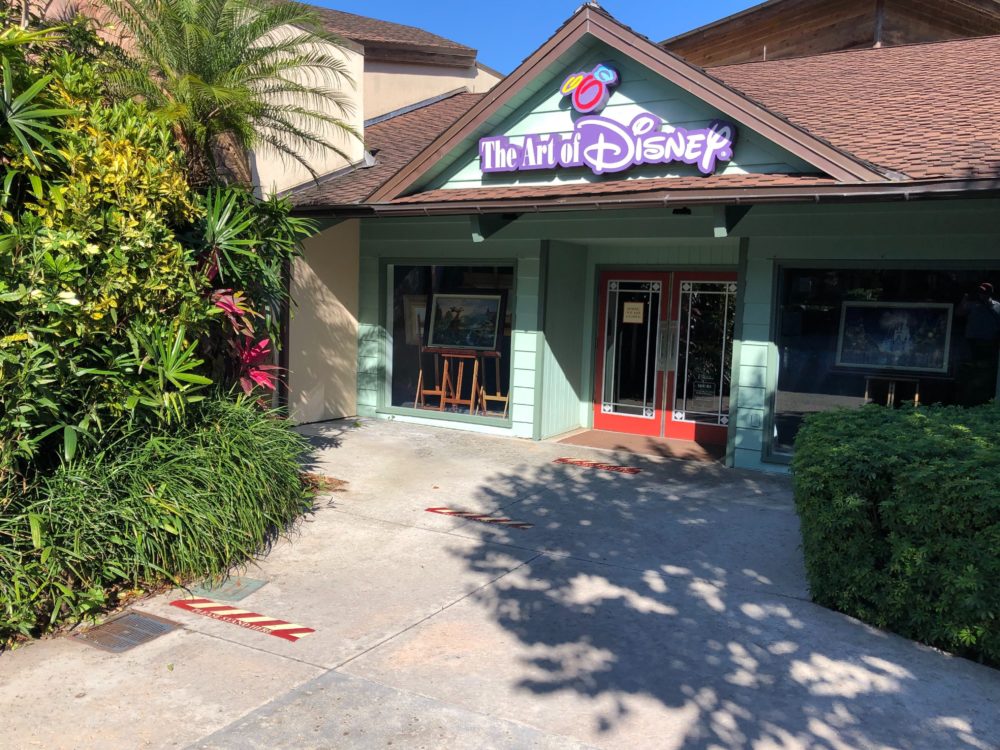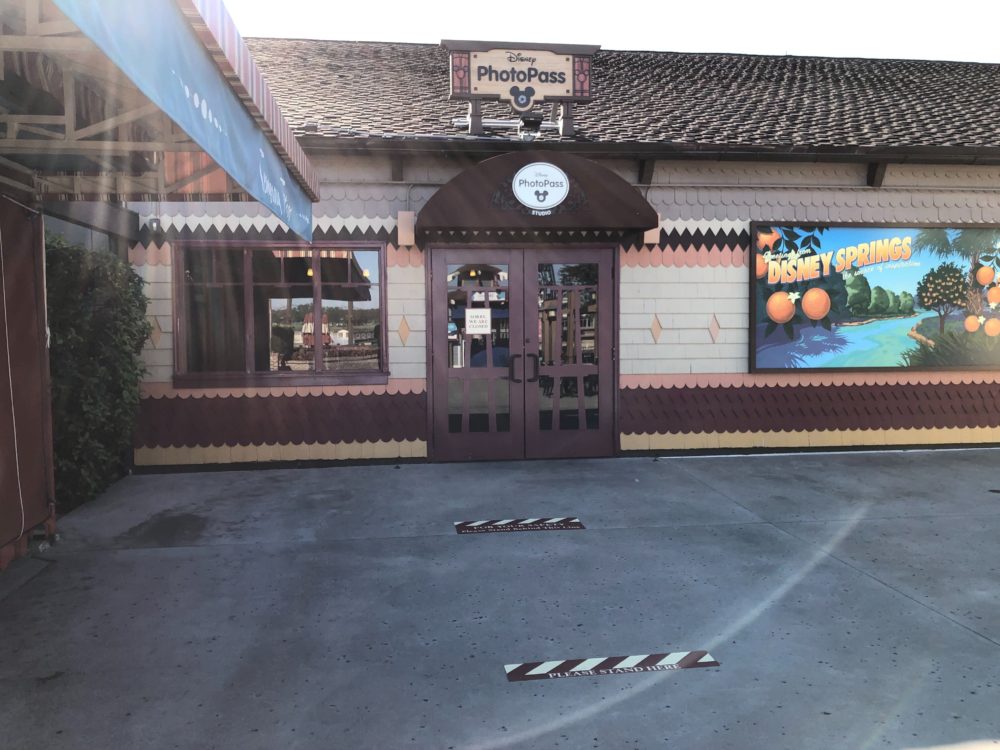 Similar social distancing queue markers are in place outside the neighbouring PhotoPass, Art of Disney and Disney's Days of Christmas stores.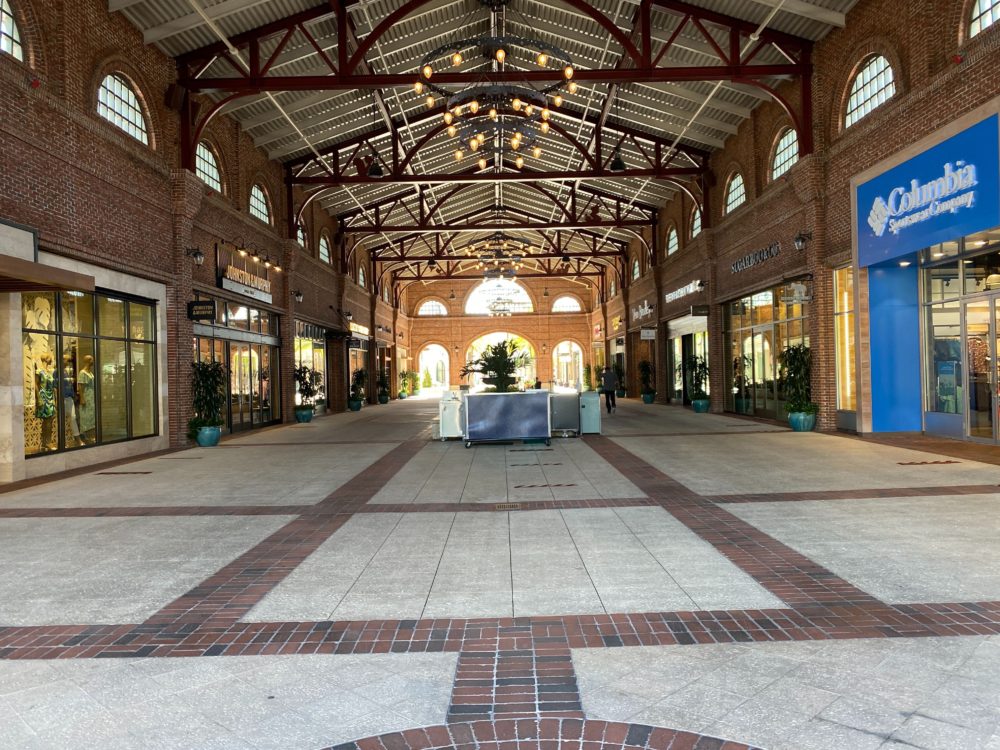 Let's move over to the Town Centre, where many of the non-Disney-owned retailers are beginning to reopen…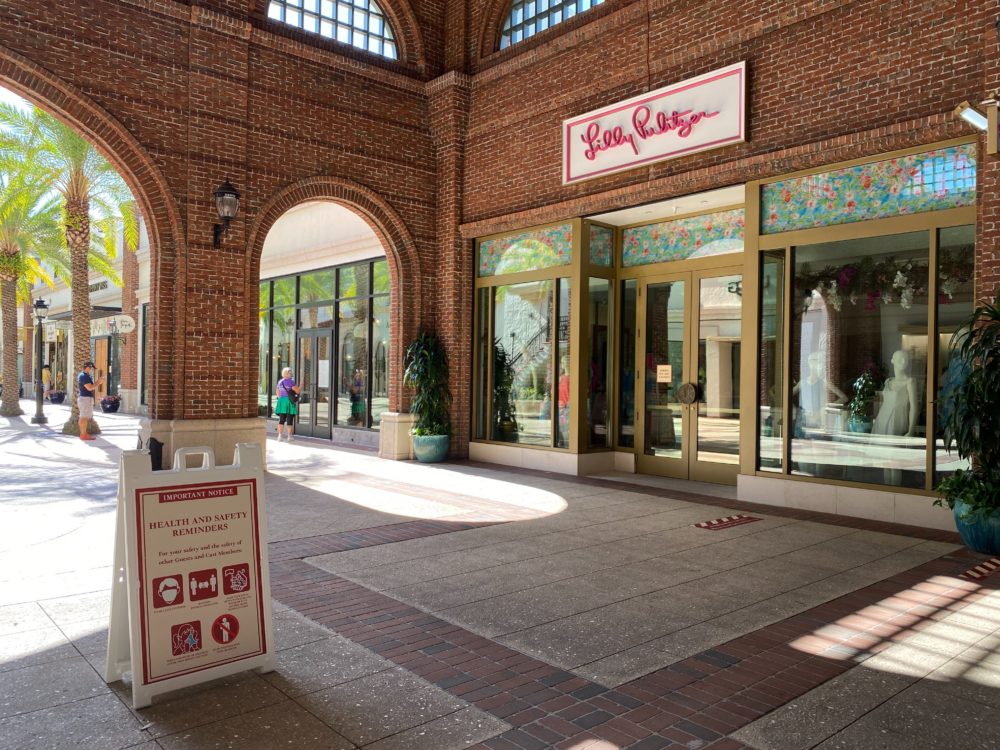 "Health and Safety Reminder" signage is scattered throughout the area.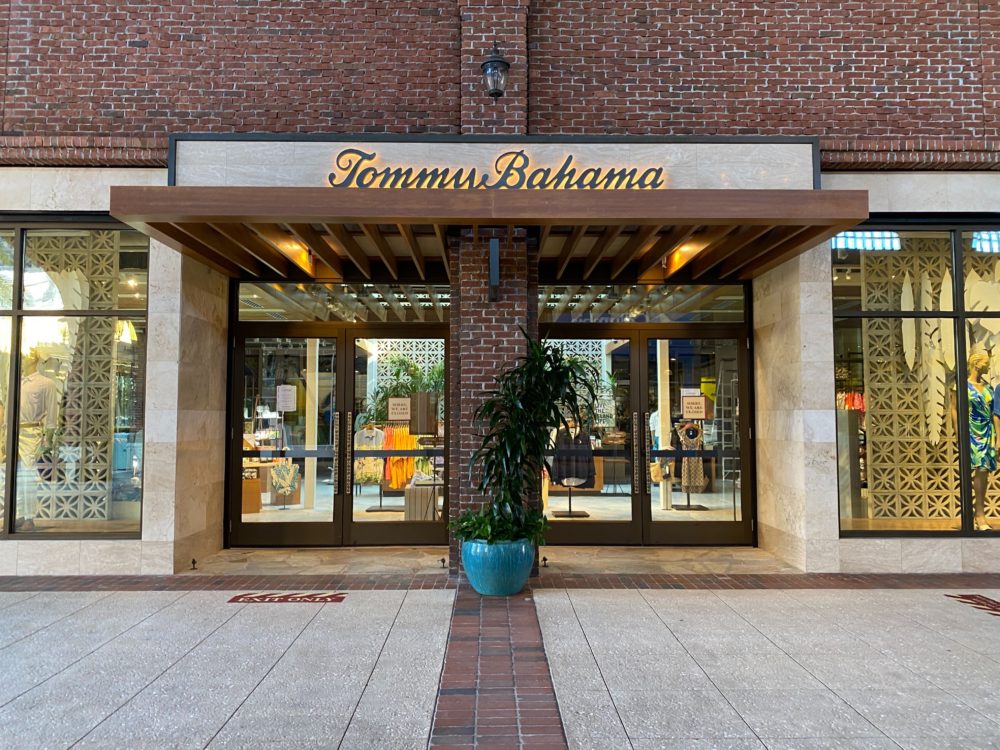 Larger stores like Tommy Bahama can operate an entrance and exit-only door policy.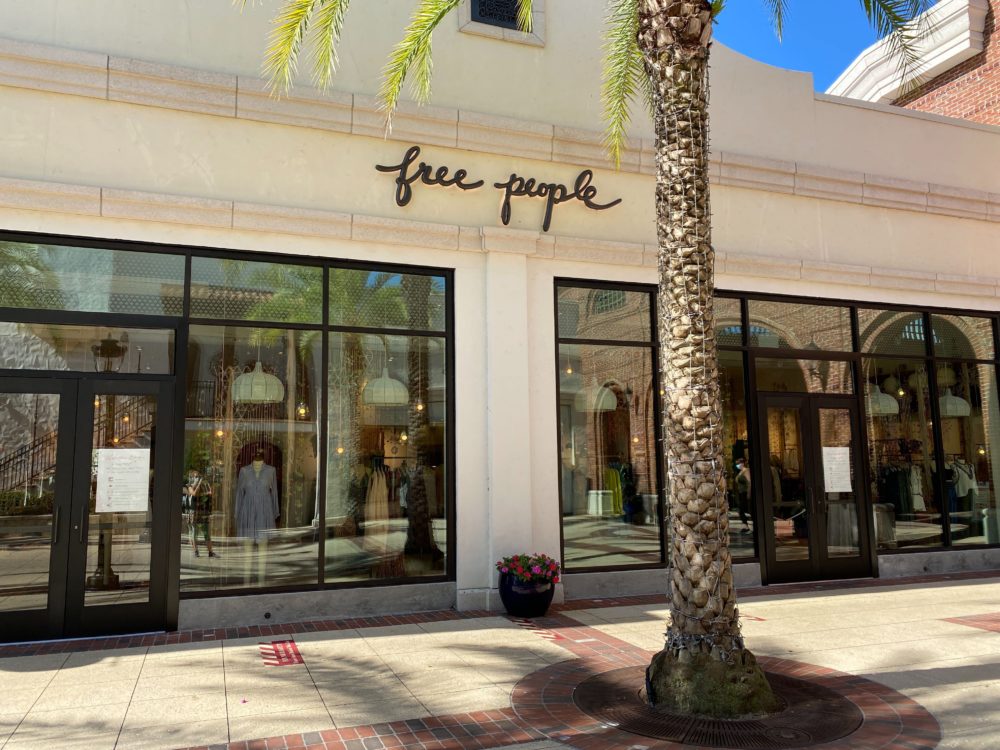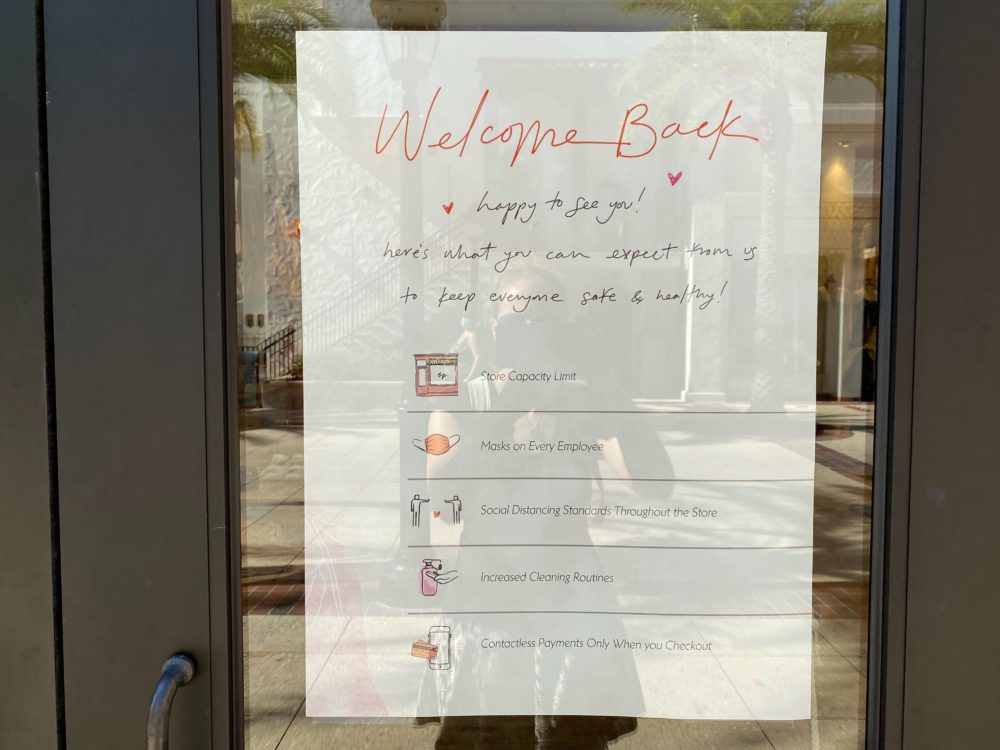 Stores such as Free People have their own individual store signage, detailing precautions and guidelines in place to keep staff and guests safe.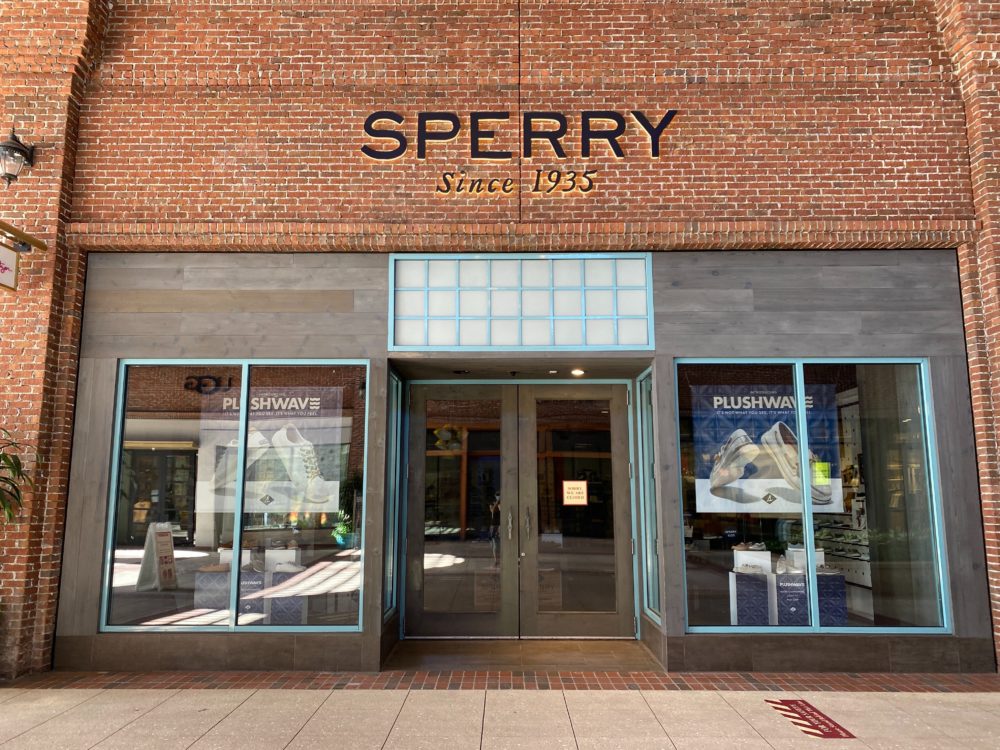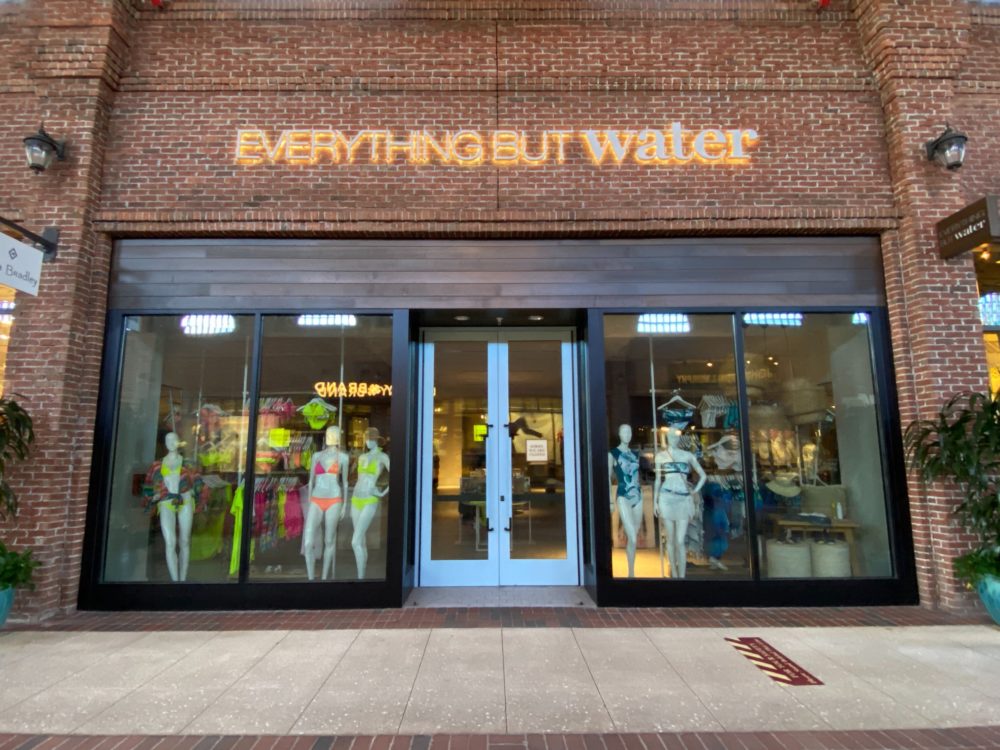 Other stores seem to be operating as normal, with no extra signage.
Which stores are you looking forward to revisiting when you return to Disney Springs? You can see the full list of retailers and restaurants opening today here. Stay safe, readers!