Today, Disney Springs made history as the first Disney Parks venue in the United States to reopen after an unprecedented wave of month-long closures due to COVID-19. Thankfully, we're finally seeing the light after being stuck in our towers for months now, and we're venturing out to see how the "new normal" fares within the Disney bubble. The reopening of CityWalk over at Universal Orlando gave us an overall idea of what new health and safety protocols would look like: face masks, social distancing, and temperature screenings. Now, let's see how it works at Disney Springs if you're getting dropped off or walking over from the Hotel Plaza Boulevard Pedestrian Bridge:
Arrival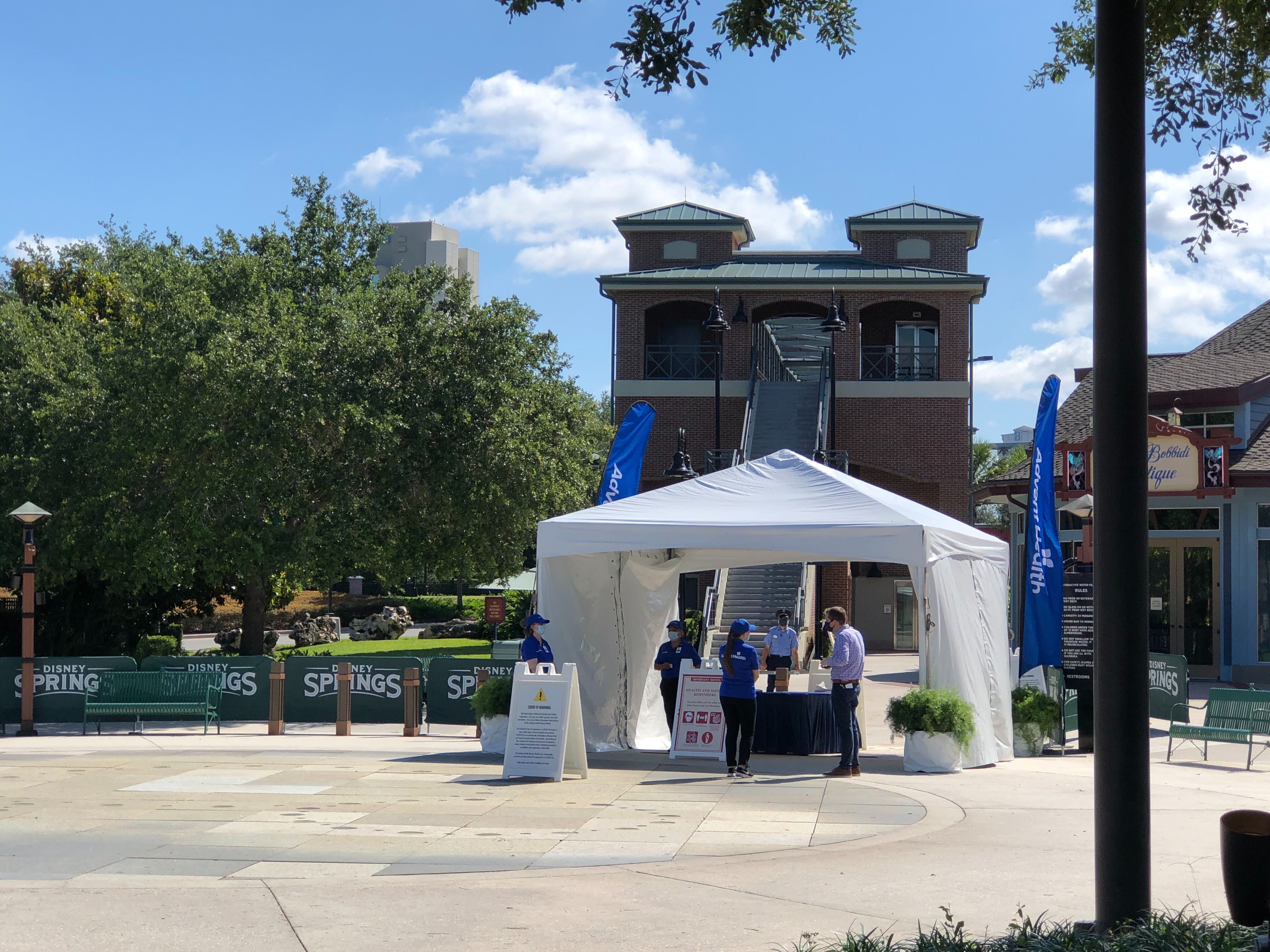 Disney Springs officially opens at 10:00 AM, which is around the time that these temperature check tents open. Once you're ready to go with your face mask on, follow the A-frame signs that say "Temperature Screening" to the designated temperature check tent, located at the Marketplace Entrance of Disney Springs. Along the way, you may encounter Disney's "COVID-19 WARNING" signs, which state that all guests voluntarily assume all risks related to exposure to COVID-19 by visiting Walt Disney World Resort.
Temperature Screening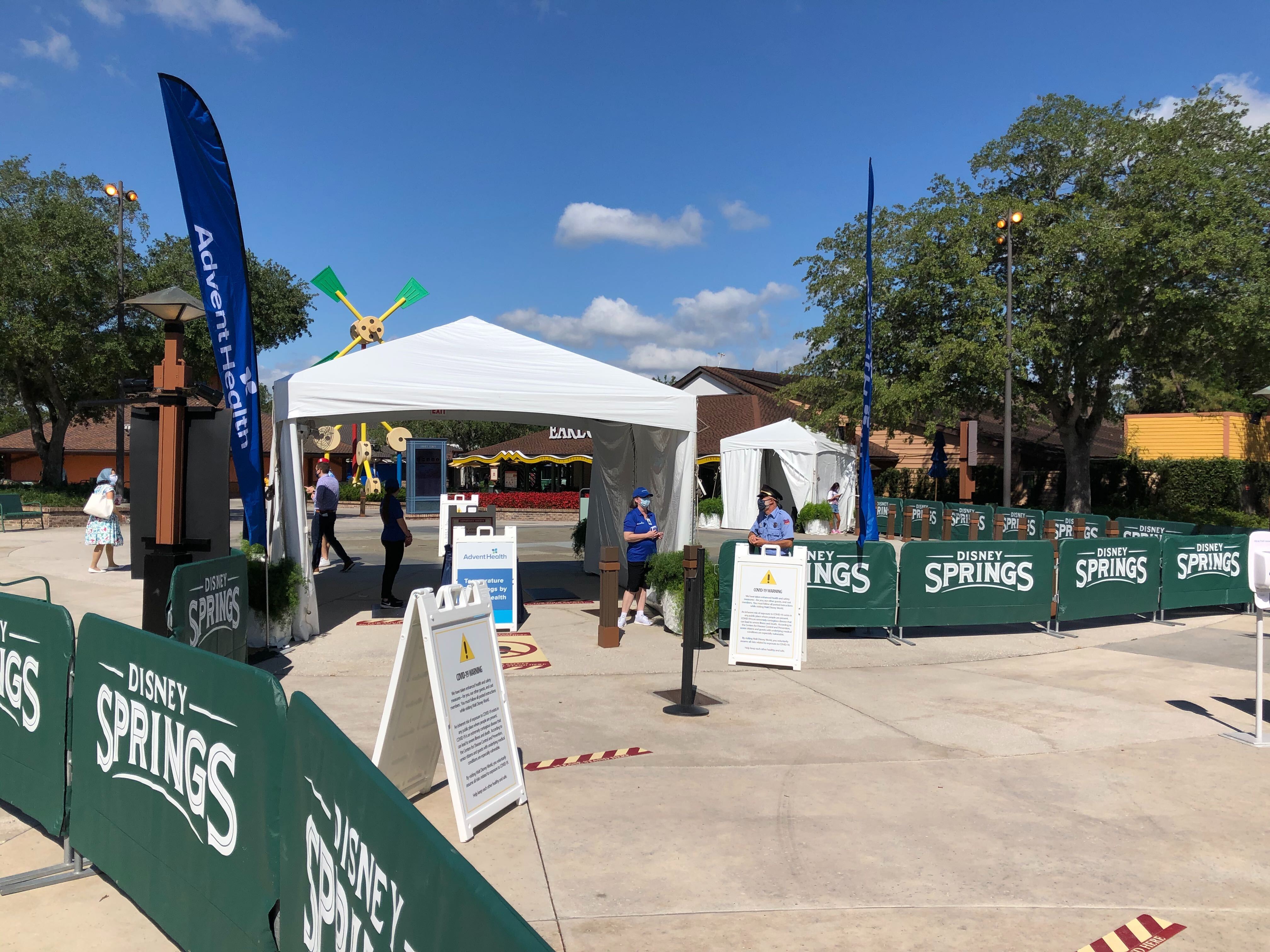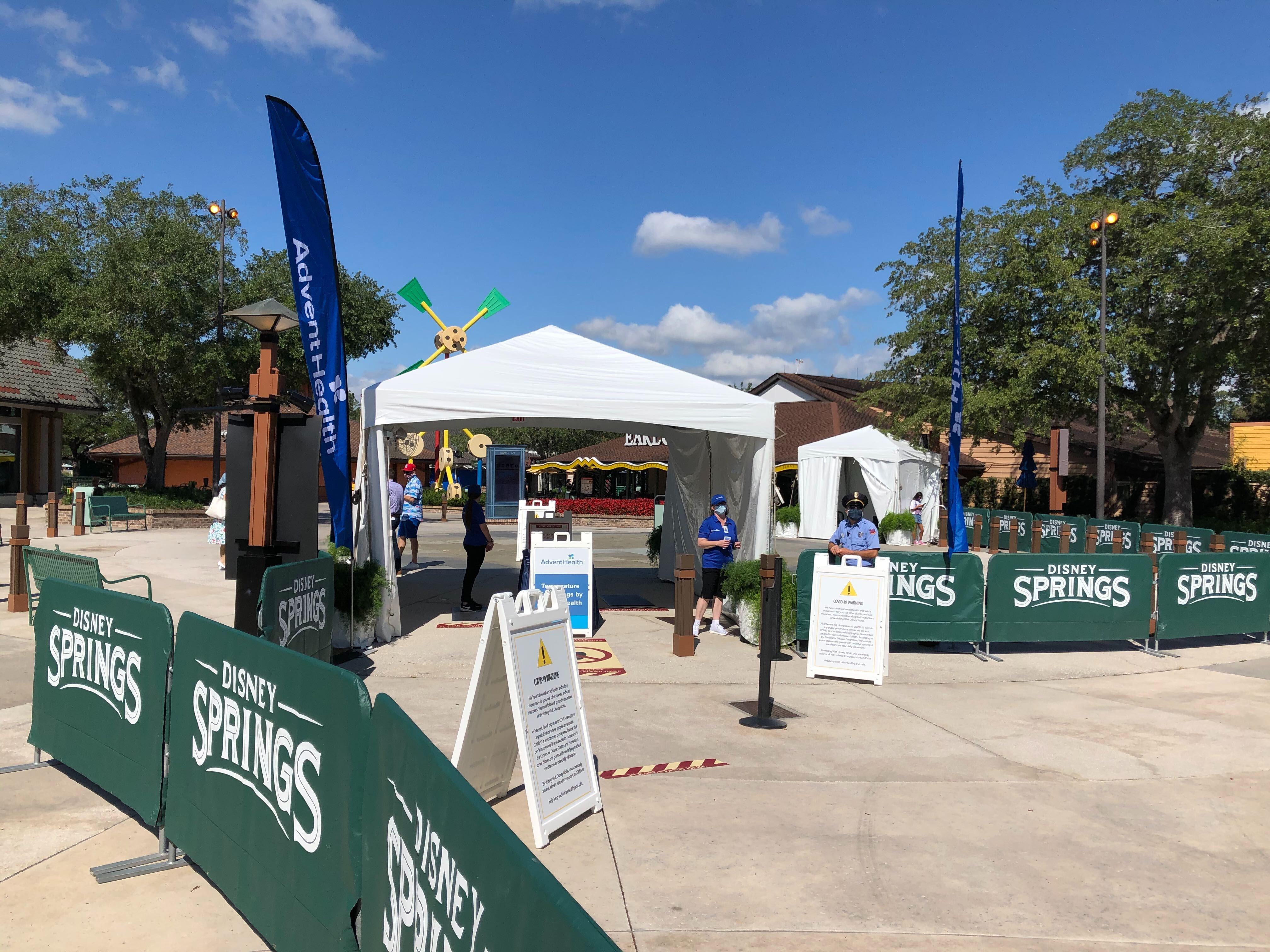 As you approach the temperature screening tent, red-striped floor markings are set up six feet apart. Temperature screenings are provided by AdventHealth, a longtime medical partner with Disney. At Disney Springs, a medical professional will be taking your temperature upon entry. If you or any member of your party has a temperature of 100.4 or higher, the entire party will be denied entry. Face masks will also be required for all guests over the age of 3, and must cover your mouth and nose at all times.
You move up marker to marker with your party until at the front of the line and wait to be called by the AdventHealth host. You then stand at that line along the floor while they point the touchless thermometer at your forehead to read your temperature. It all sounds very intimidating, but it's actually pretty simple. Here's a video on how it works over at the parking garages (it's the same process):
Bag check has never been required at Disney Springs, and will not be required at this time.
Face Masks
As a reminder, face masks are a requirement for all guests over the age of 3 in order to enter Disney Springs, and must be worn at all times throughout the shopping and dining complex unless you're actively dining at a restaurant or having a snack.
Cool-Off Tent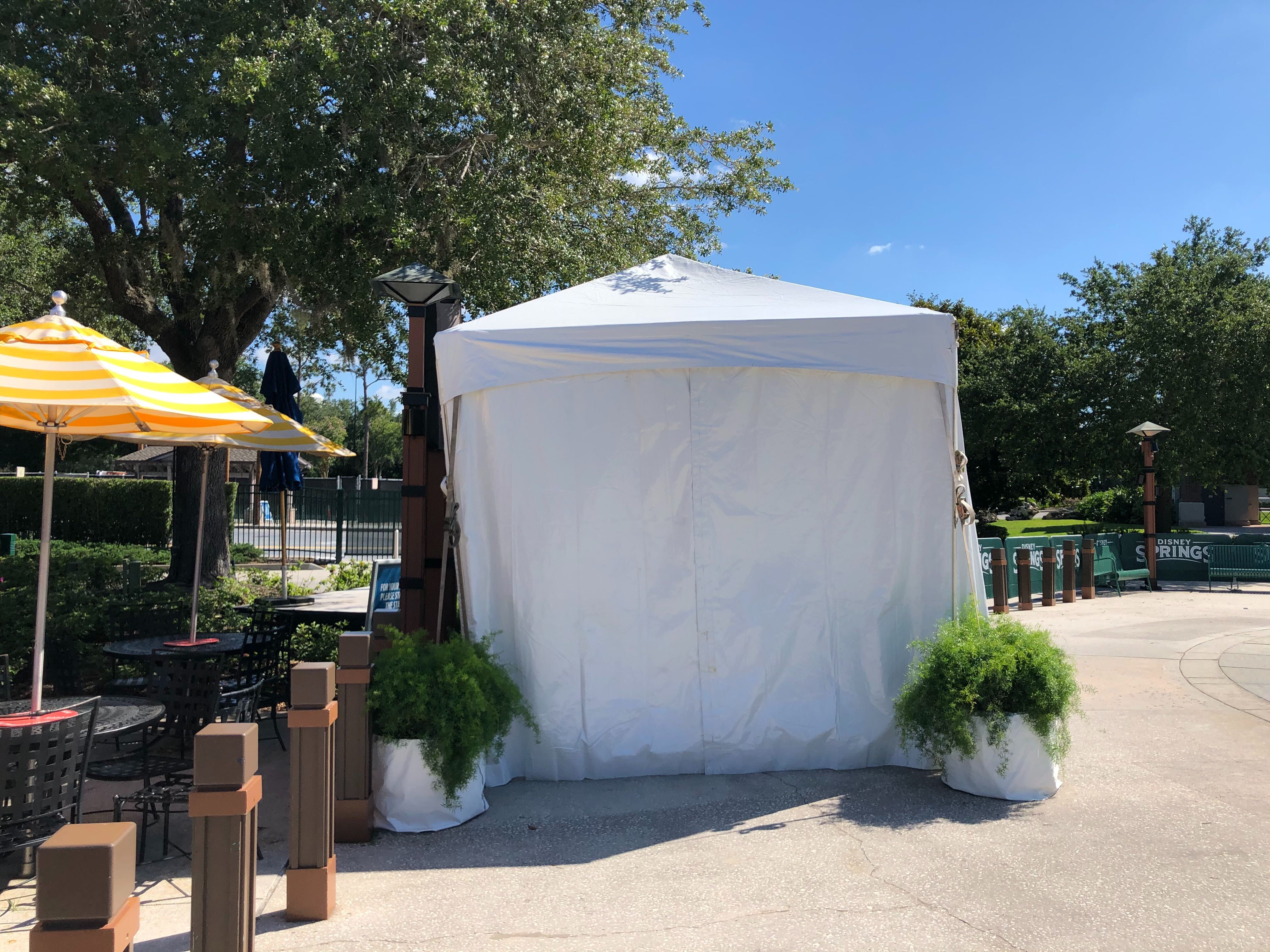 Off to the side of the main temperature screening tent is a "Cool-Off Tent". Guests whose temperatures are over 100.4 can go into this tent and cool off. They can then go through temperature screening one more time.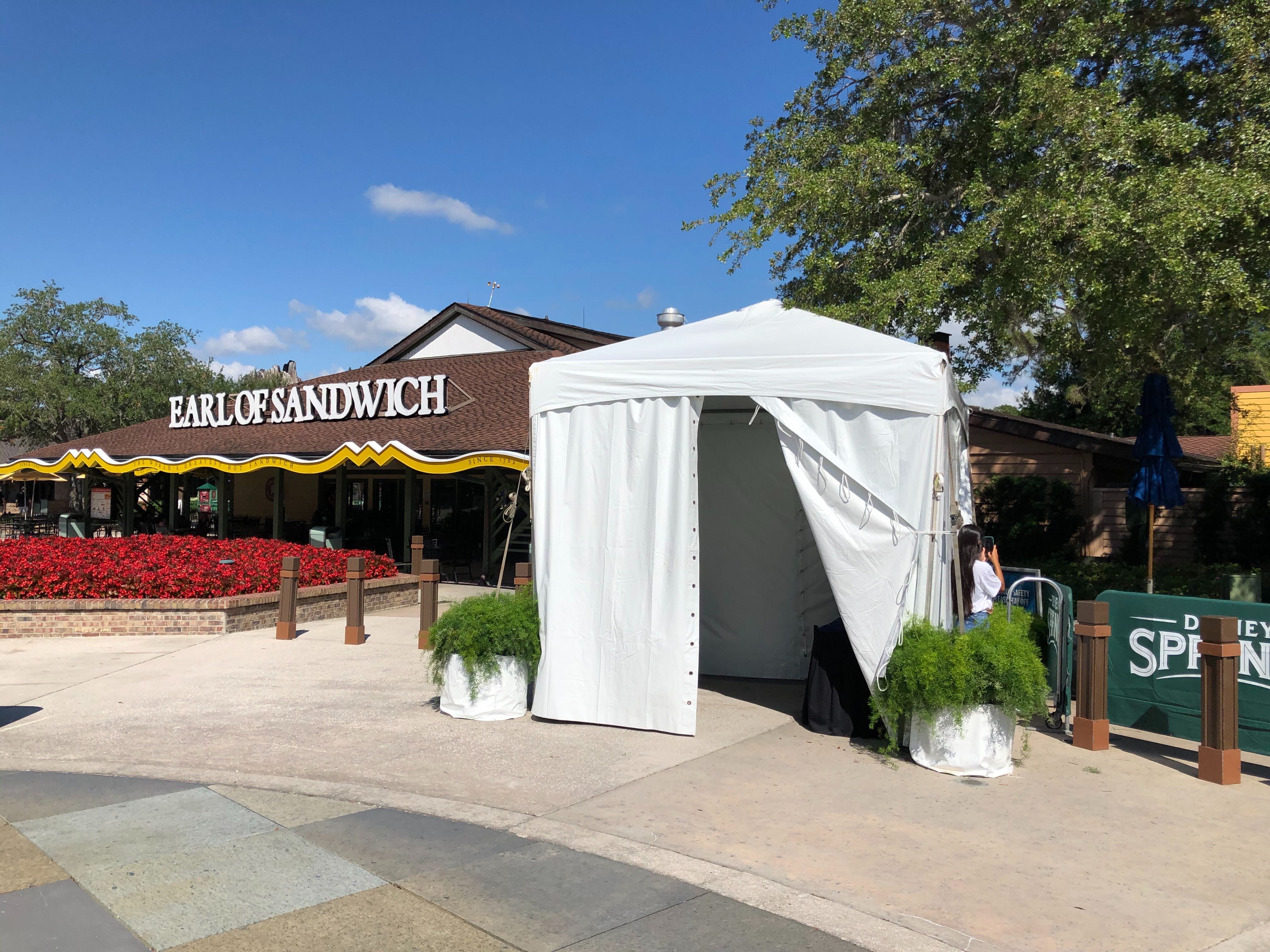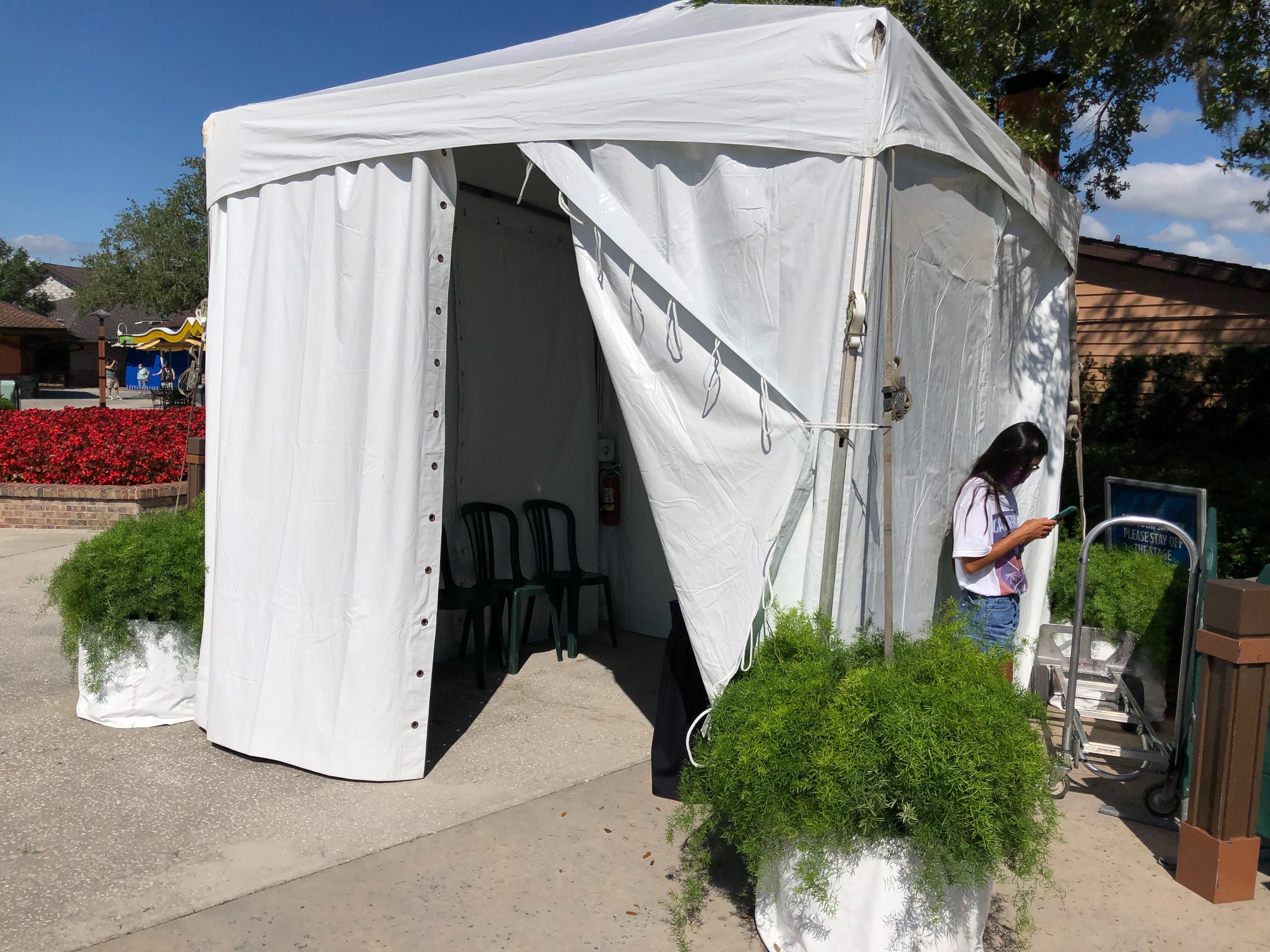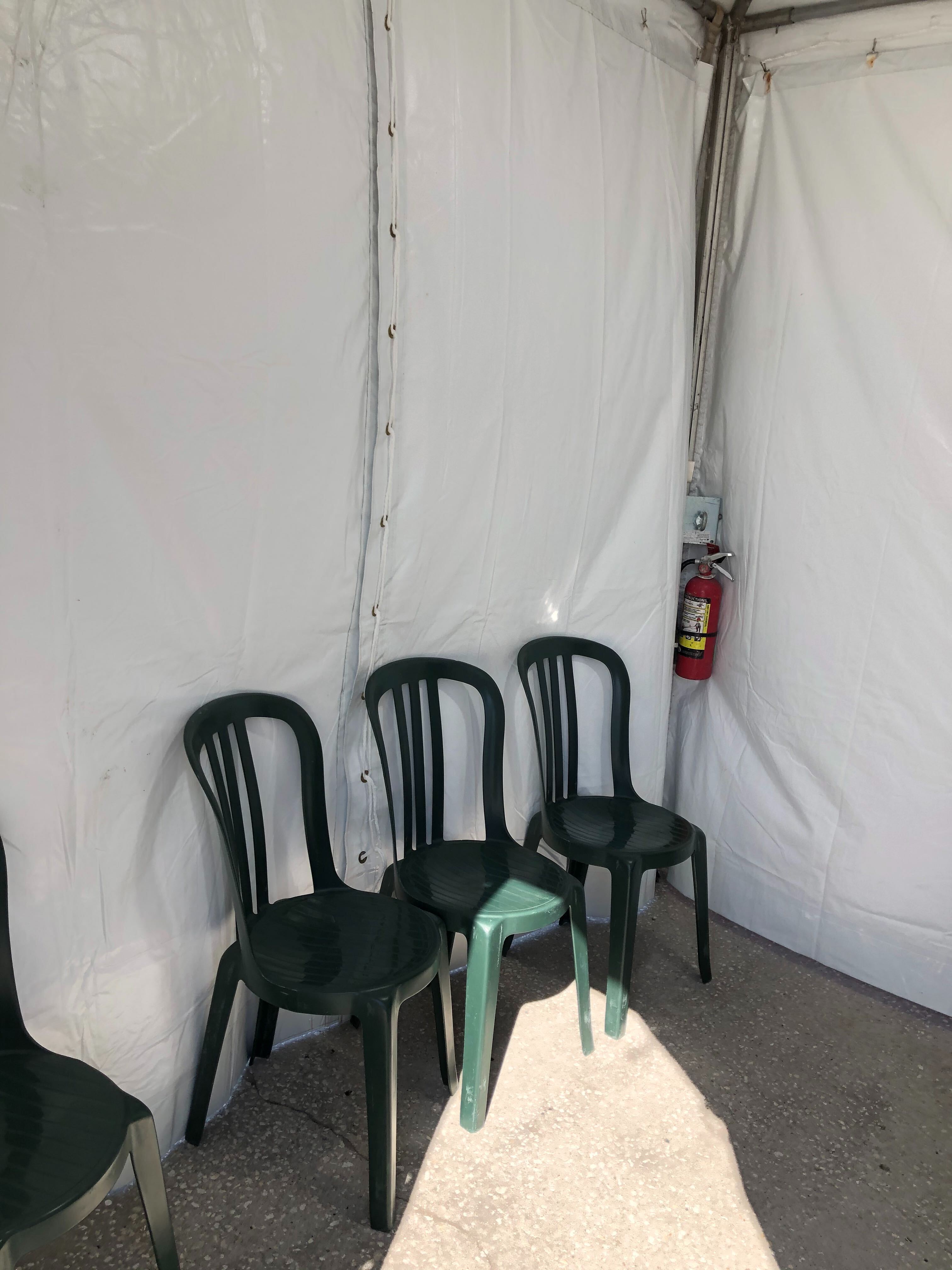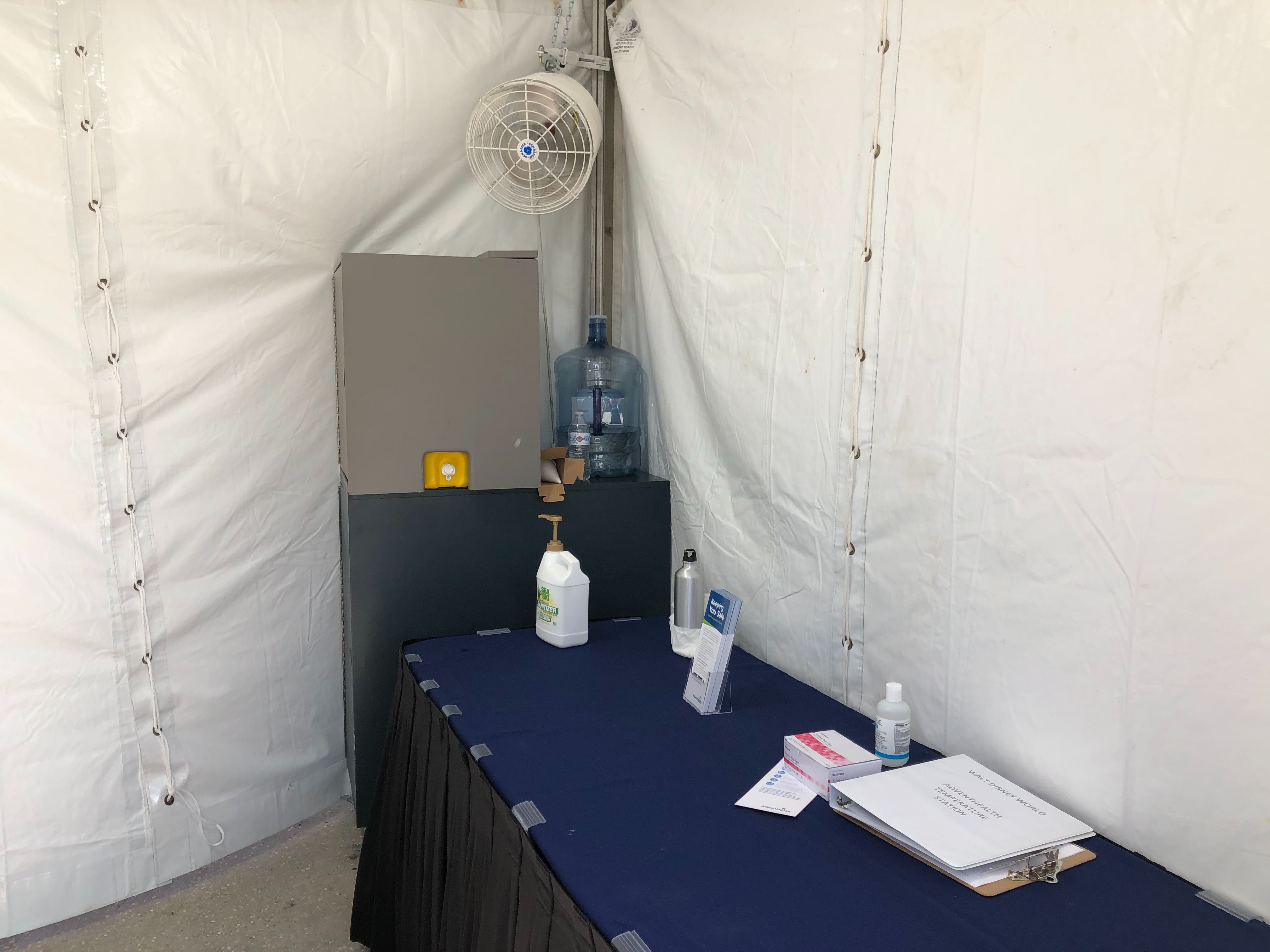 The tent has a handful of chairs, plus some water and hand sanitizer.
You can review all of the new Disney Springs guidelines here, and don't forget to read up on some of the Frequently Asked Questions here.