With Disney Springs reopening in just two days, guests may have skimmed through the recently-released guidelines, but still have questions regarding face masks ("Do I really have to wear one?"), parking, and dining reservations. The answers may be more complex than you think. What if you forget to bring a face mask? How will social distancing be "policed" throughout the vast shopping and dining complex? If you have a reservation––are you guaranteed entry? This is the first time many of us will be fumbling out of our homes in months, and if there's anything we took away from the CityWalk reopening at Universal Orlando Resort, there's a lot to get used to in this new normal. Let's delve into the Disney Springs Reopening FAQ and see what answers are in store for us.

Bars

Standalone bars will not be open, however restaurants that typically serve alcoholic drinks can still serve them.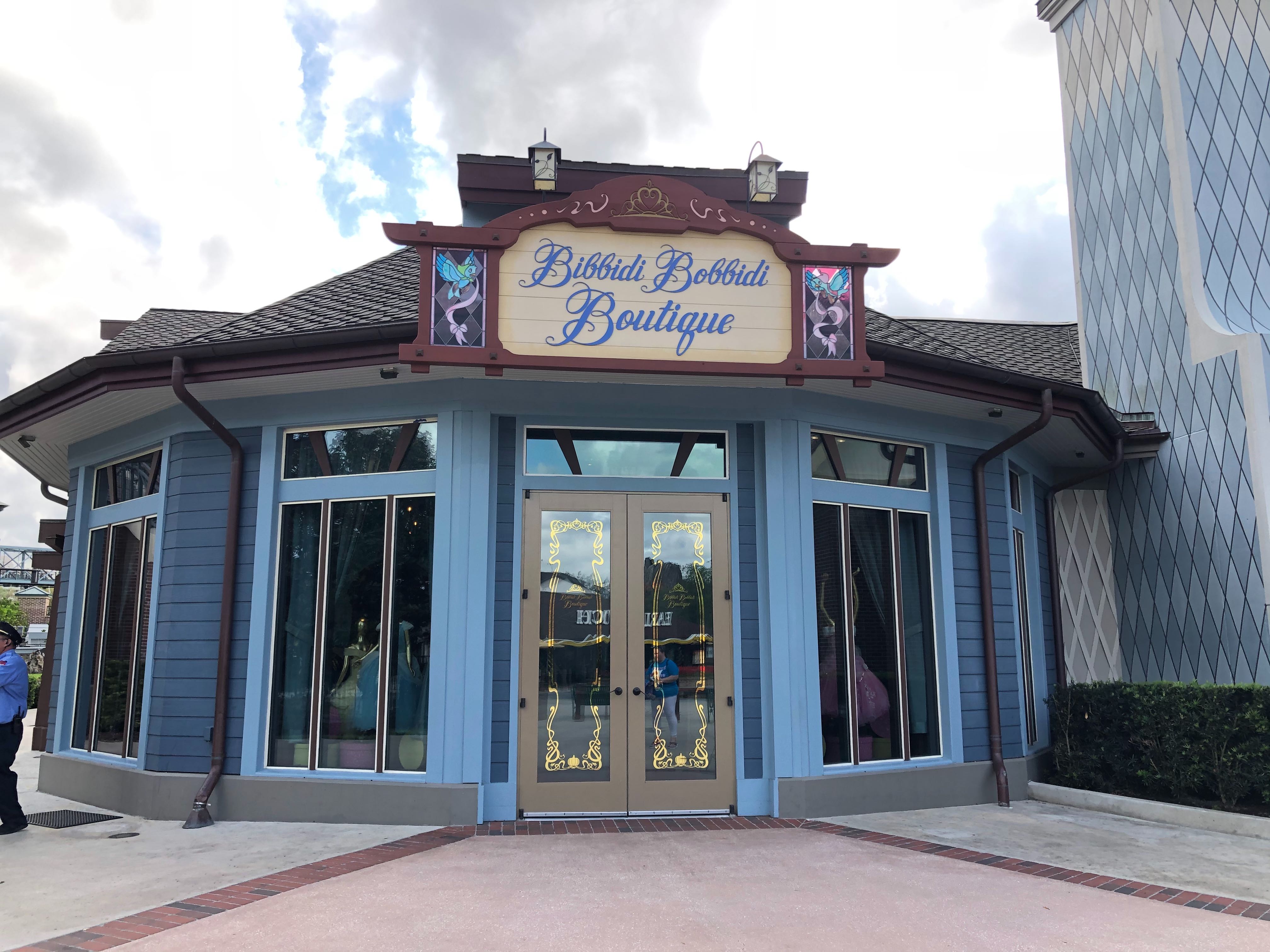 Bibbidi Bobbidi Boutique Salon

Despite the reopening of salons and barber shops across Orange County with the "full" Phase 1, Bibbidi Bobbidi Boutique remains closed.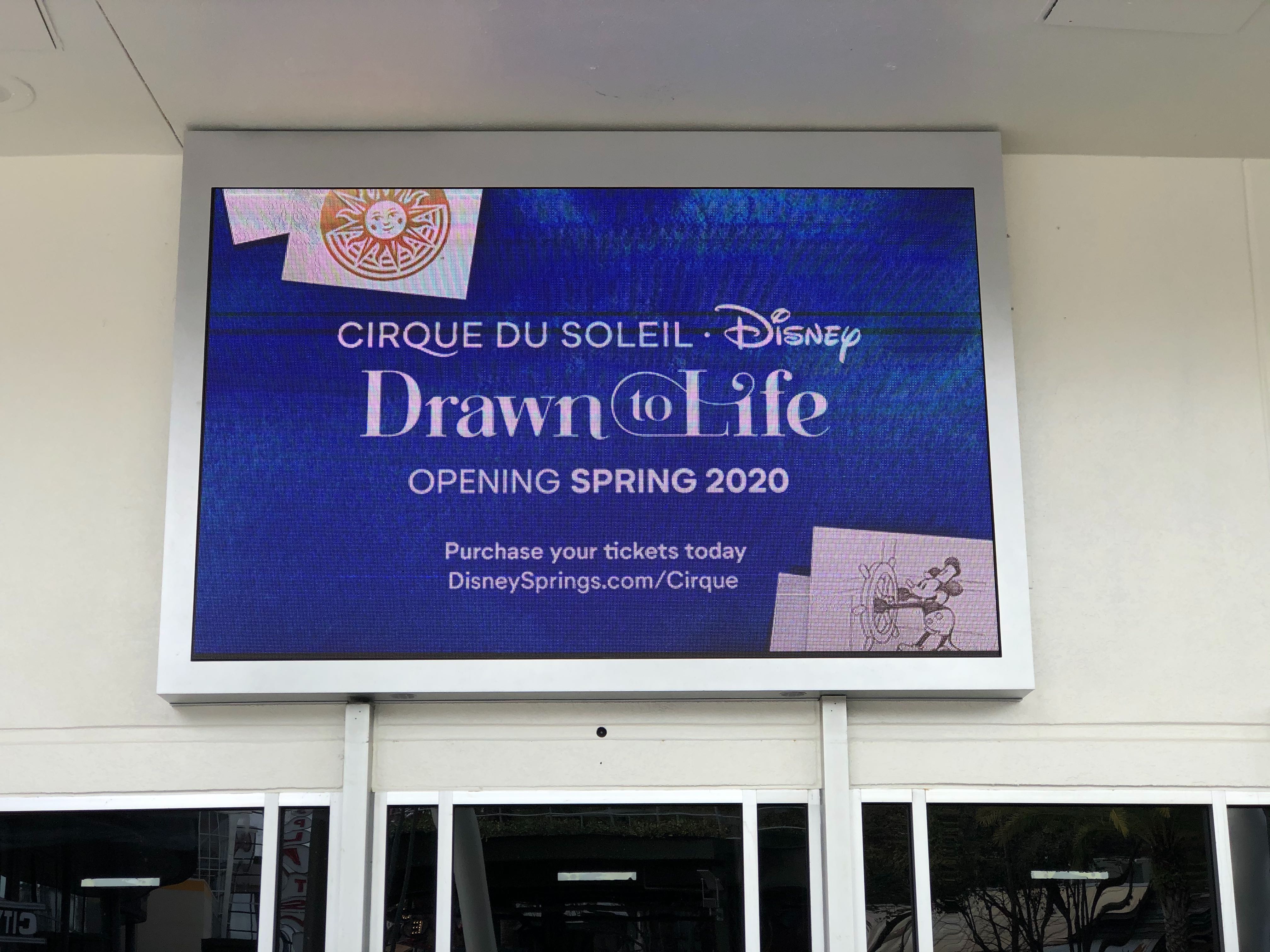 "Drawn to Life" Cirque du Soleil

Despite its scheduled debut in April, "Drawn to Life" recently had its performance calendar cleared through June 2 and remains closed at this time.
Rideshare Services

If you're taking a Lyft or Uber, or just getting dropped off, you can get dropped off at the Marketplace lot.
Parking Garages

Parking presents an interesting setup: Only the Orange and Lime parking garages will be available. No surface parking lots or valet will be available. Another important thing to note is that parking is first come, first serve. Once these two parking garages are full, no overflow parking will be permitted… and as you'll come to read below, guests with dining reservations will not be secured parking.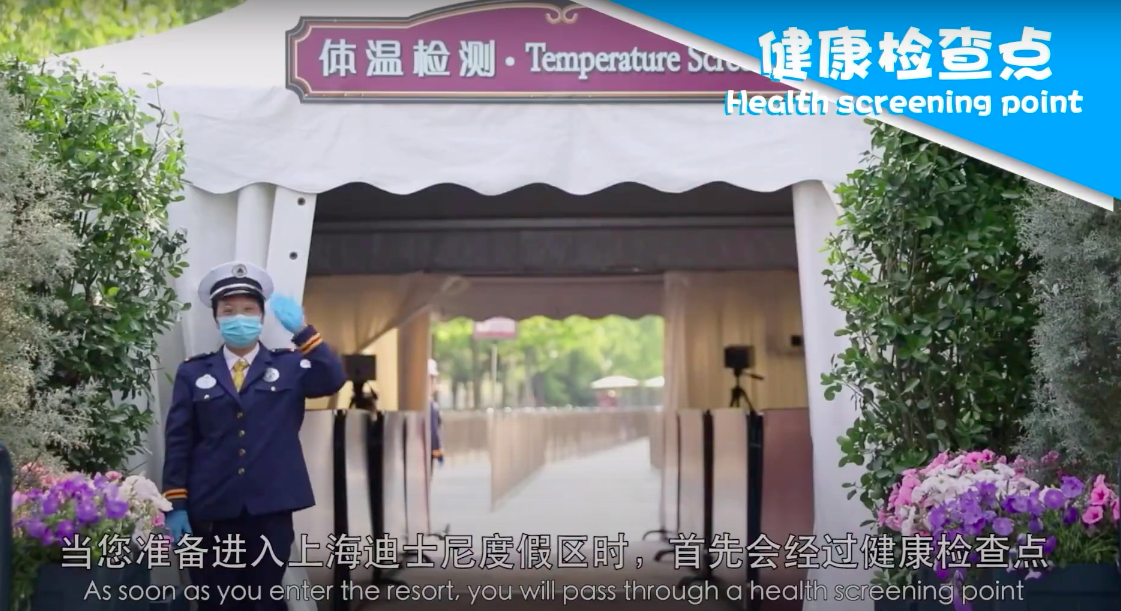 Temperature Screenings

Similar to the screening set-up at the recently-reopened Shanghai Disneyland, guests will pass through tents with temperature scanners at every entrance point to Disney Springs:
Second-floor exits of Orange and Lime Parking Garages
Marketplace Entrance/Hotel Plaza Boulevard Pedestrian Bridge
Rideshare Drop-Off lot
Resort Bus Loop near Town Center
Bag check has never been required at Disney Springs, and will not be required at this time.
Face Masks

Mask naysayers are in for a rough time––absolutely no exceptions will be made to the required face covering policy, unless you're 3 years old or younger. The FAQ does state that "disposable masks may be available", meaning that they may have some spares at the checkpoint, but I wouldn't count on it––you may also be directed to purchase your own, like at CityWalk.
Disney CEO Bob Chapek emphasized the need for guests to "do their part" for a safe and orderly reopening––if you simply "don't want to" wear a mask, you will not be allowed entry to Disney Springs.
Physical Distancing – Cast Member Enforcement and Capacity

As far as social distancing goes, it's something we're all slowly getting accustomed to. Disney alludes to a new "team" being assembled for the purpose of "engaging with guests and promoting physical distancing guidelines in common areas and queues." So if you see a Cast Member come up to you to request that you maintain social distancing, please understand that they are just doing their job to keep you safe.
Dining Reservations

Many of you have already booked up reservations at third-party Disney Springs restaurants for the reopening. An exception to the usual no-show fee will be implemented at this time, and if you're unable to make your reservation due to capacity issues, the charge will be waived…

Which brings us to our last key point: Even if you have a reservation, if you cannot secure a parking spot upon arrival due to capacity, you will be turned away.  So whether you have dinner reservations, or are just dropping in for a late lunch, do keep in mind that you may want to show up far earlier in the day to secure your chances of getting a parking spot, and therefore not missing your coveted Wine Bar George reservation.