Today's the day we've all been waiting for! Disney Springs has opened its gates to the public, meaning we can finally access all of our favorite restaurants we've missed so dearly during the COVID-19 shutdown. Due to the current climate, guests at each establishment are expected to follow new health and safety protocols, and take note of all the newly-added signage and markers, encouraging social distancing throughout the location. Here, we'll take a closer look at the reopening of Disney Springs' table service dining locations, and the measures each are taking to ensure the safety of all guests and employees…
The Boathouse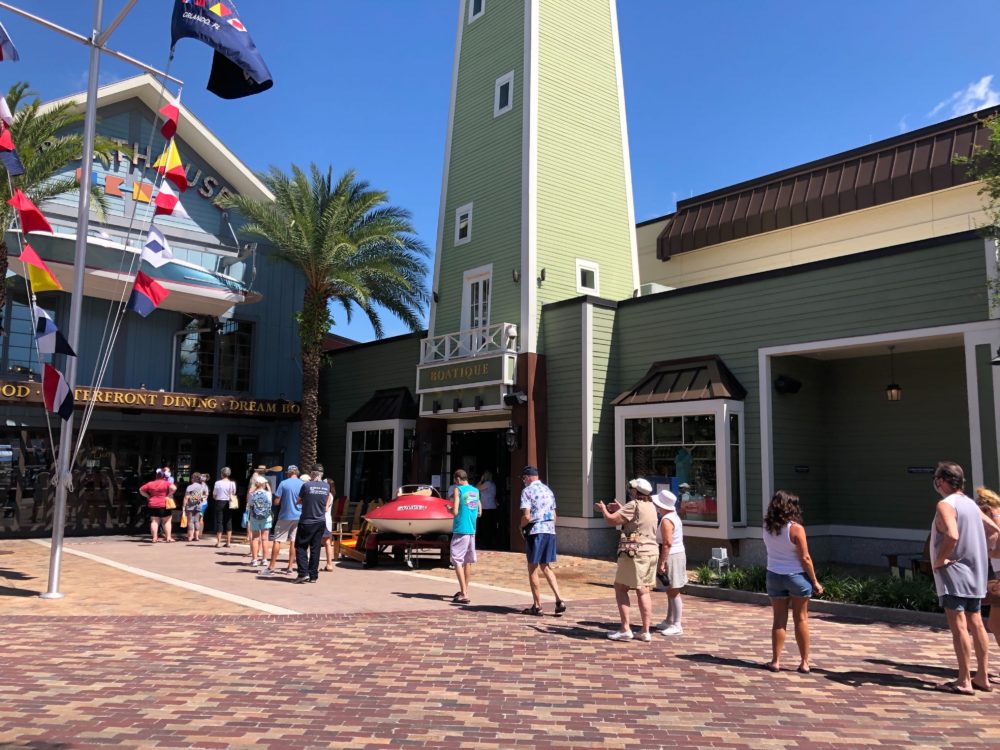 Guests can be seen complying with social distancing regulations in the line for The Boathouse. Guests with reservations were guaranteed indoor seating.
Enzo's Hideaway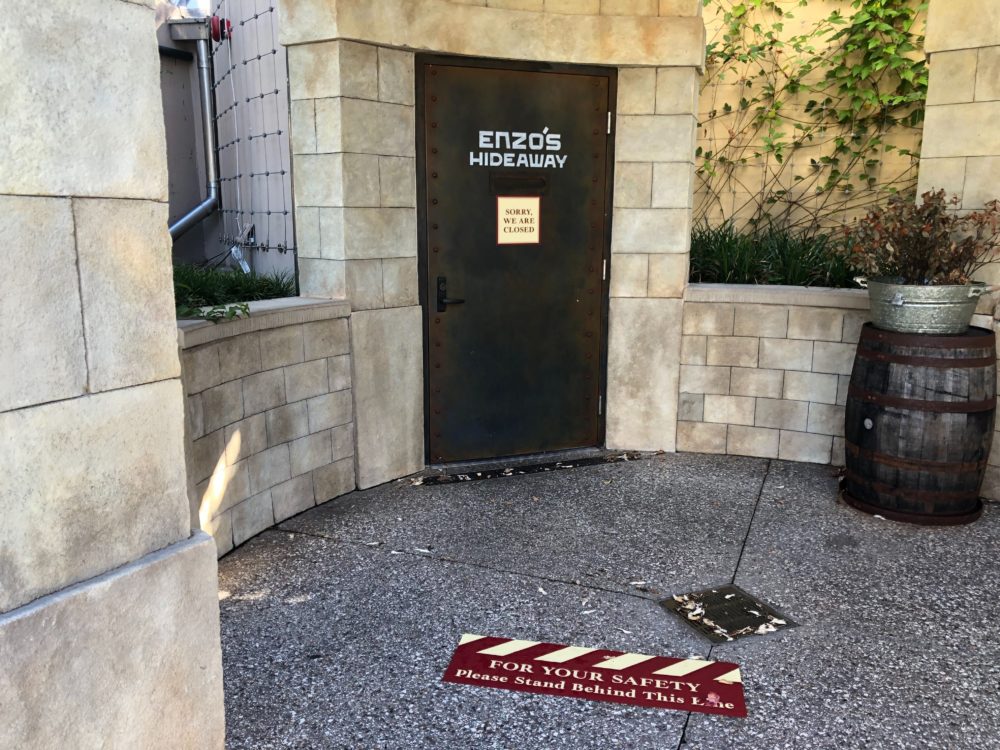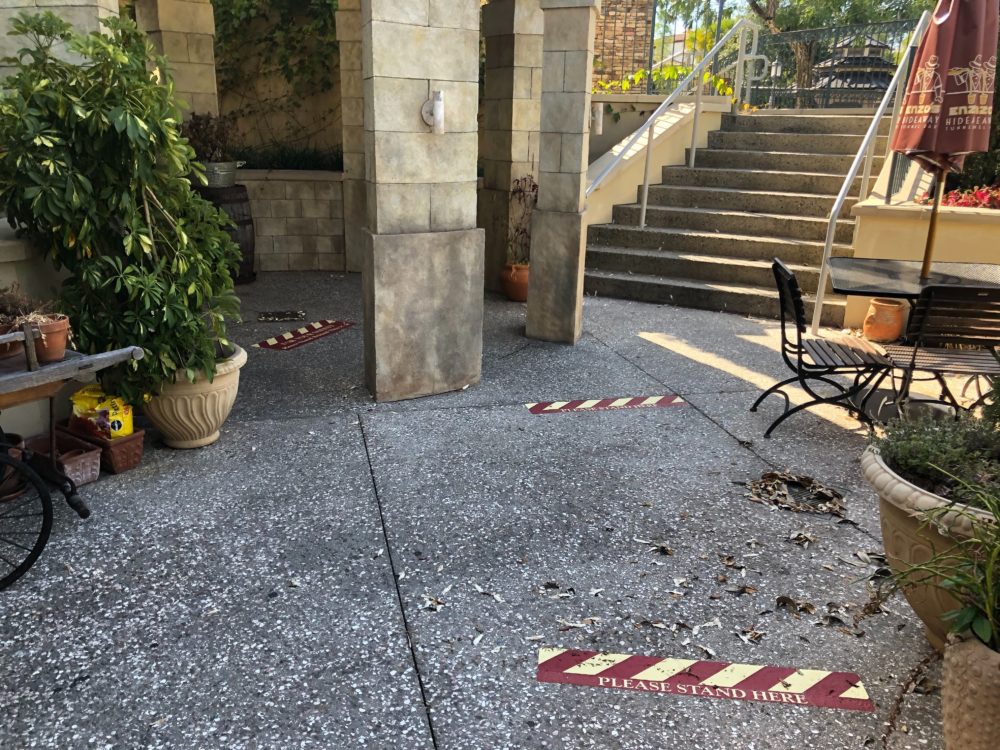 Social distancing markers have been placed outside the "hidden" entrance to the Hideaway.
Paddlefish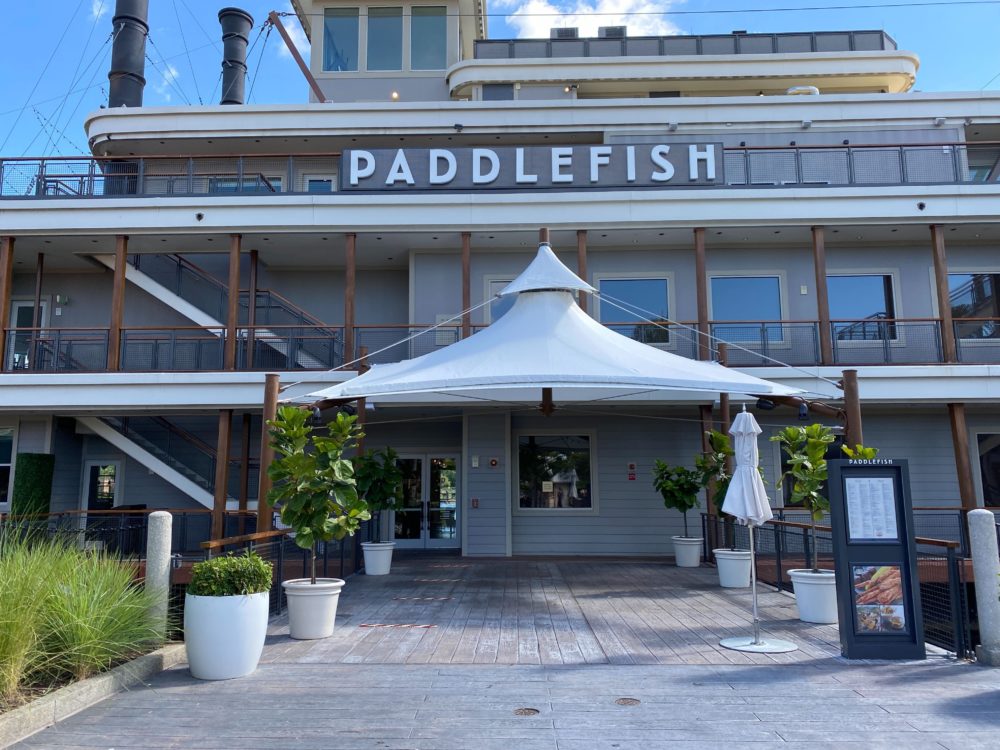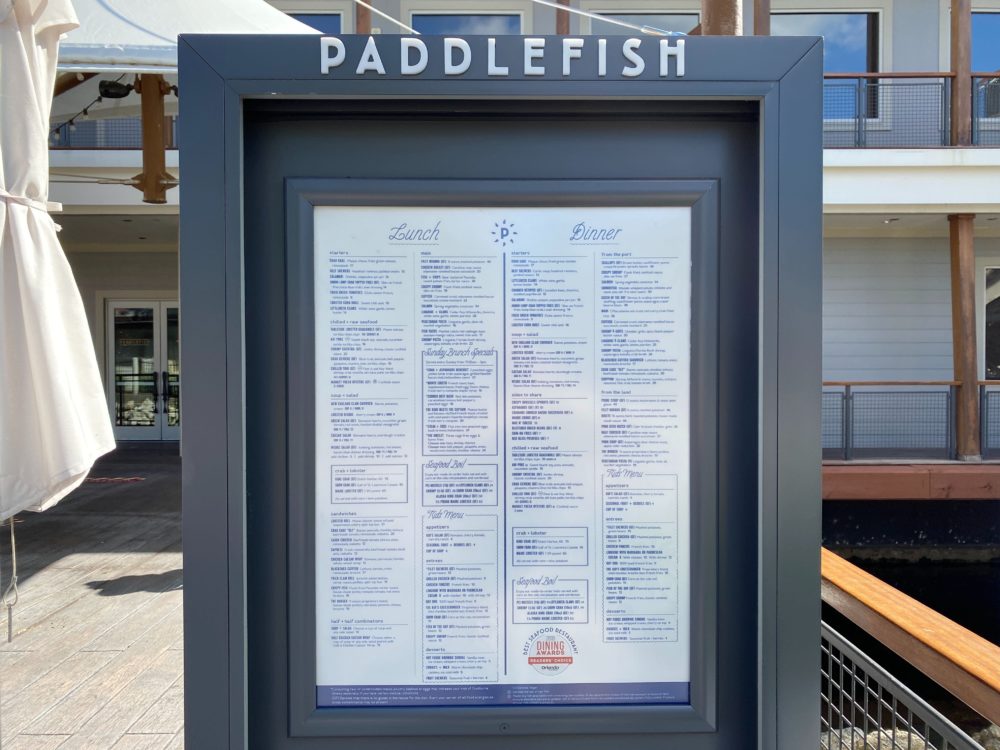 The Paddlefish menu is still full of options, however it is worth noting that pricing changes have been implemented at this restaurant for its upcoming reopening.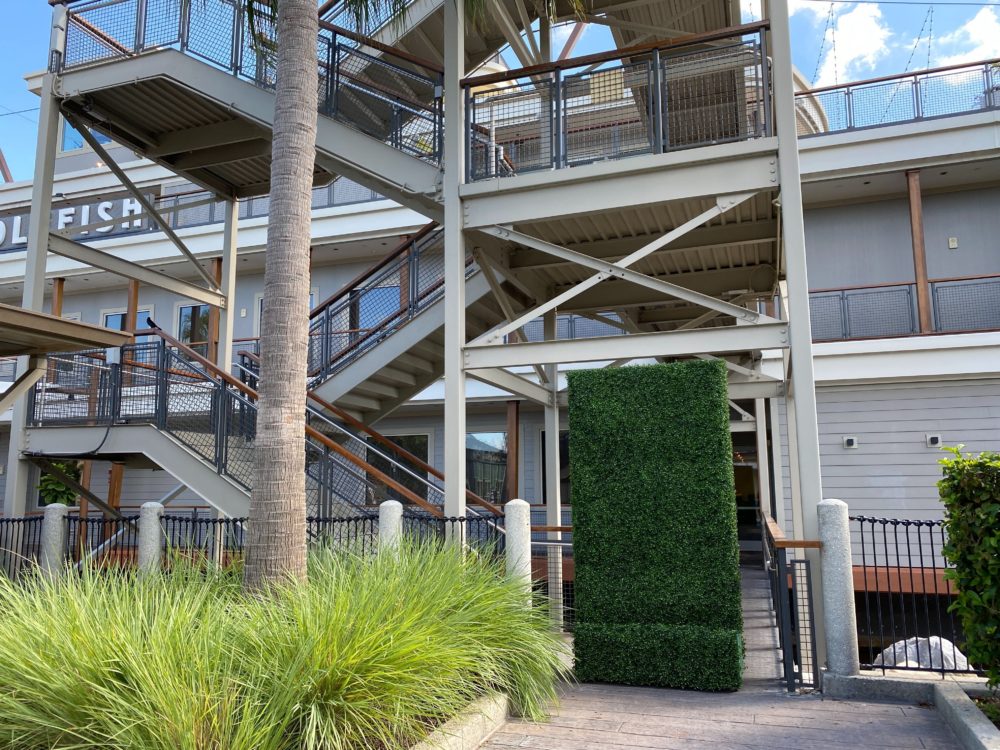 You can see a faux shrub barricade has been placed to block off one of the entrances to the restaurant in order to help control guest traffic flow.
Paradiso 37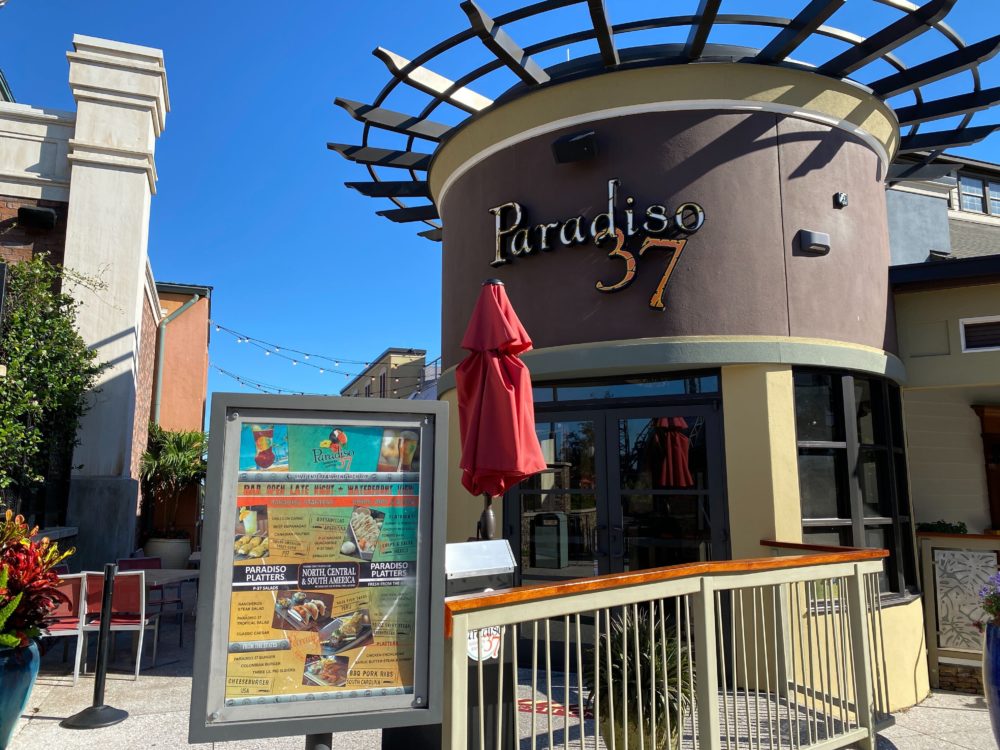 Paradiso 37 is offering limited outdoor seating.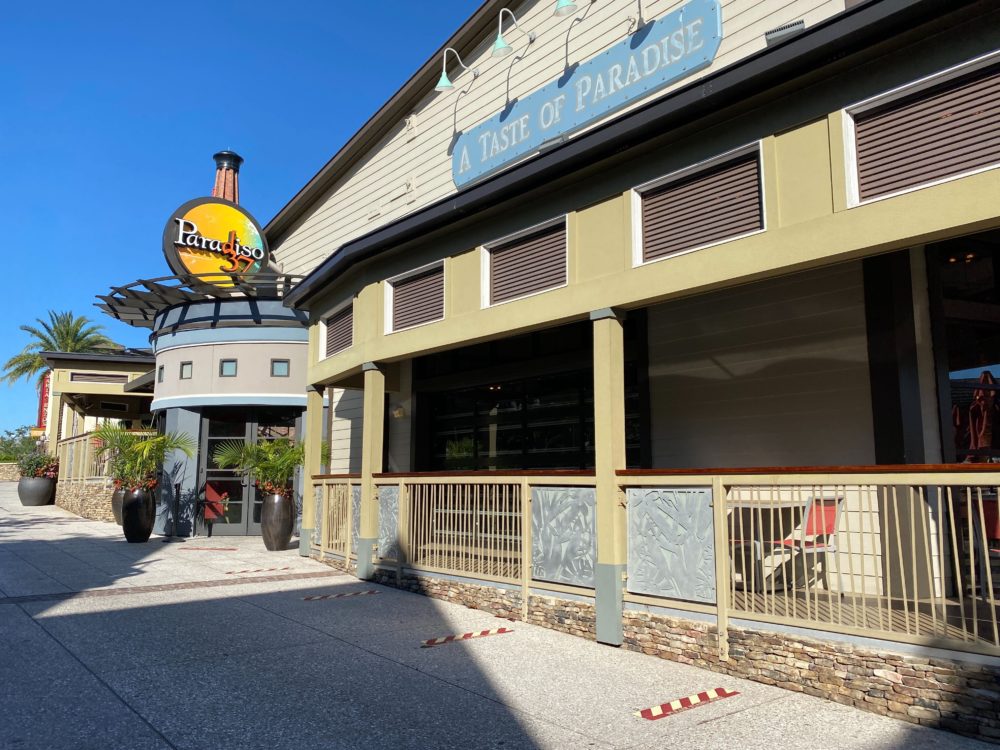 Planet Hollywood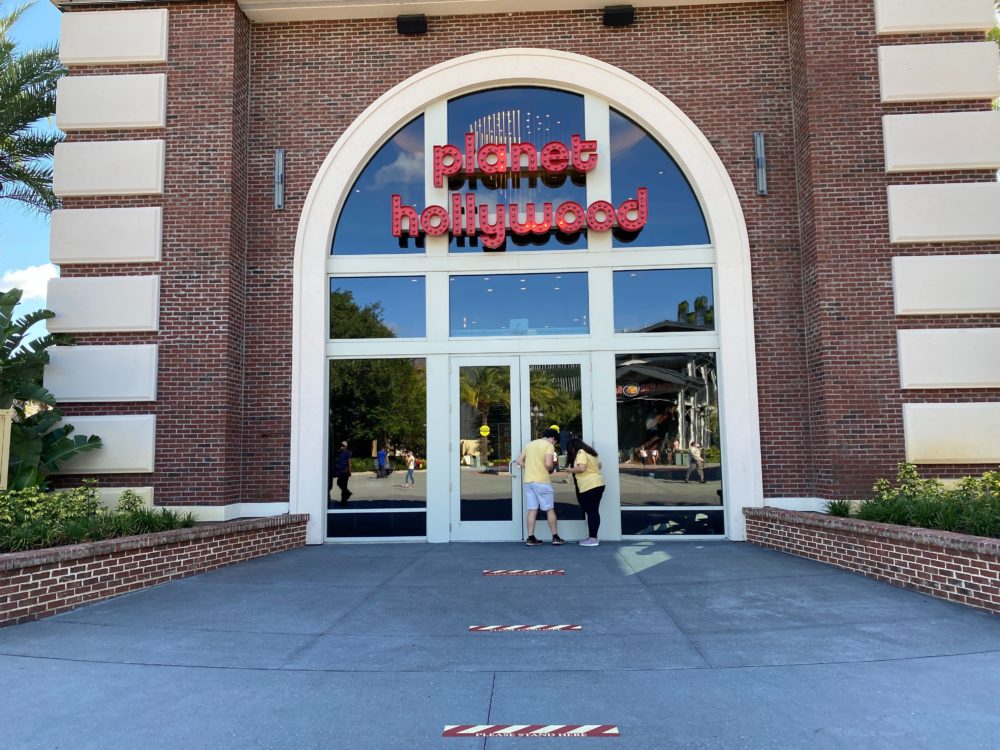 Queue markers are in place outside of Planet Hollywood.
Raglan Road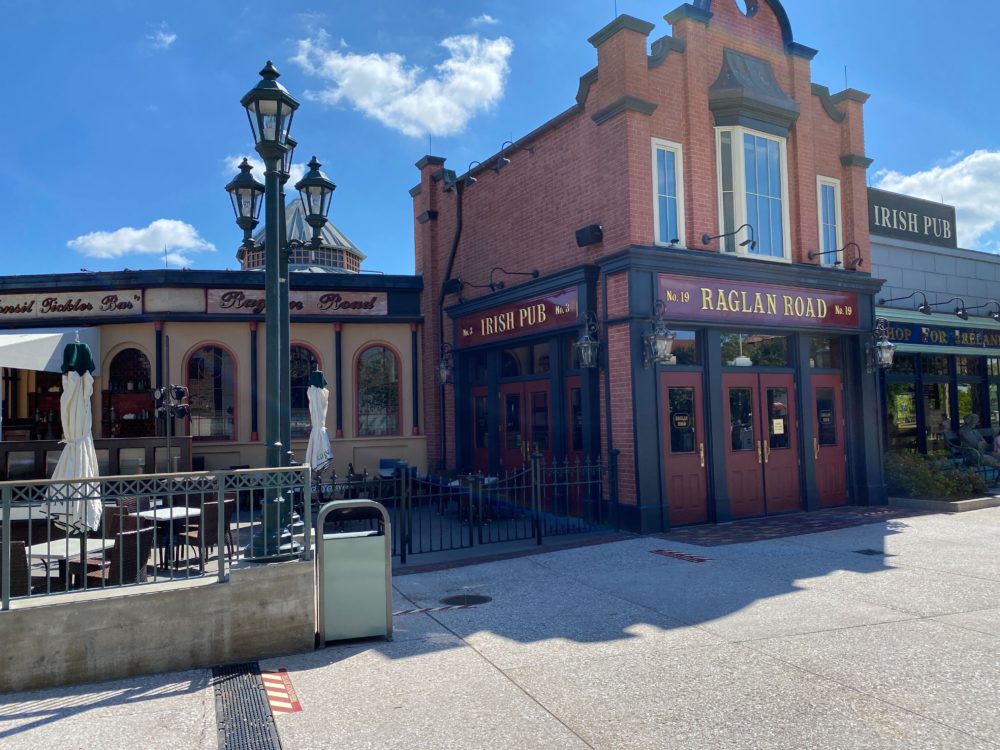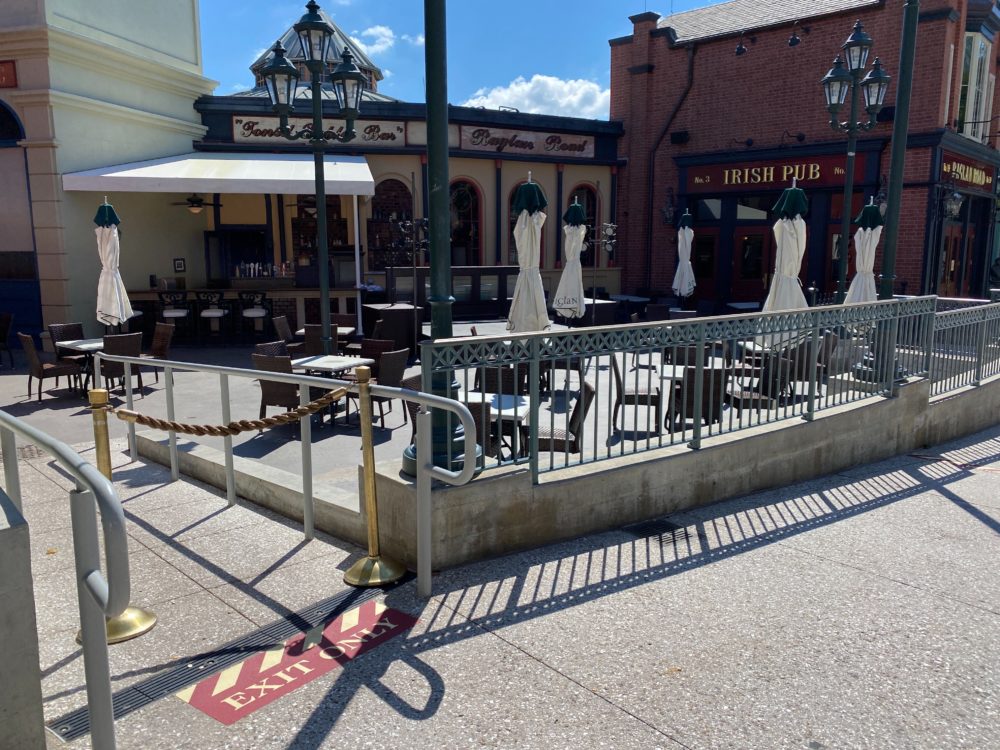 Raglan Road has implemented a one-way system, with a dedicated entrance and exit-only areas. While the location has yet to reopen, employees were on site surveying potential changes that can be made to accommodate guests in the future.
STK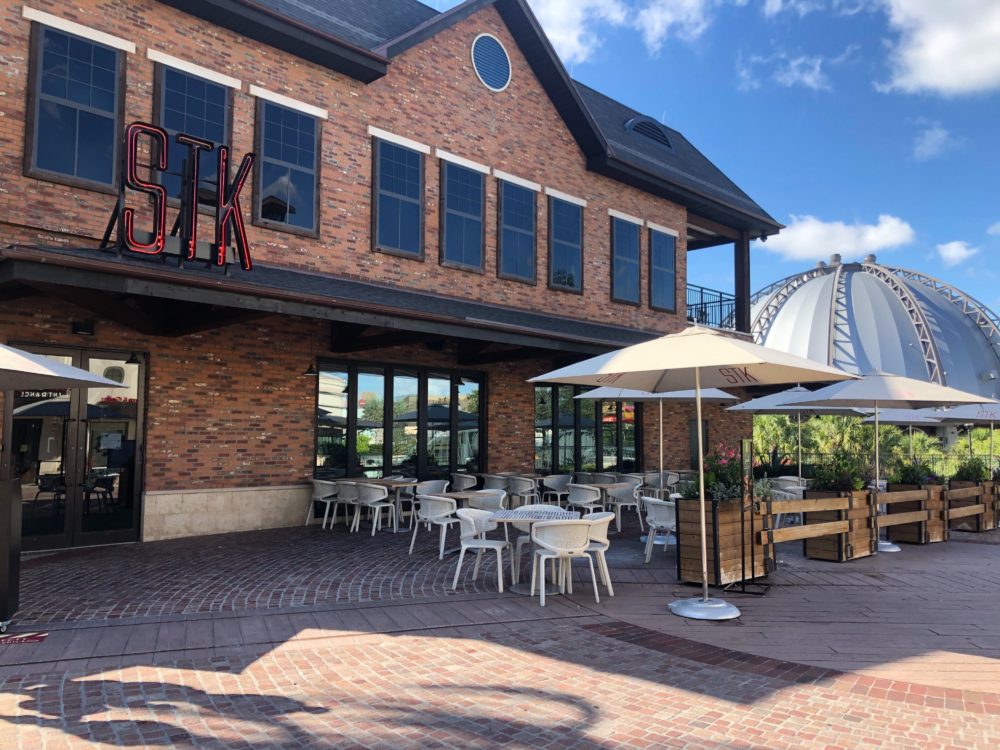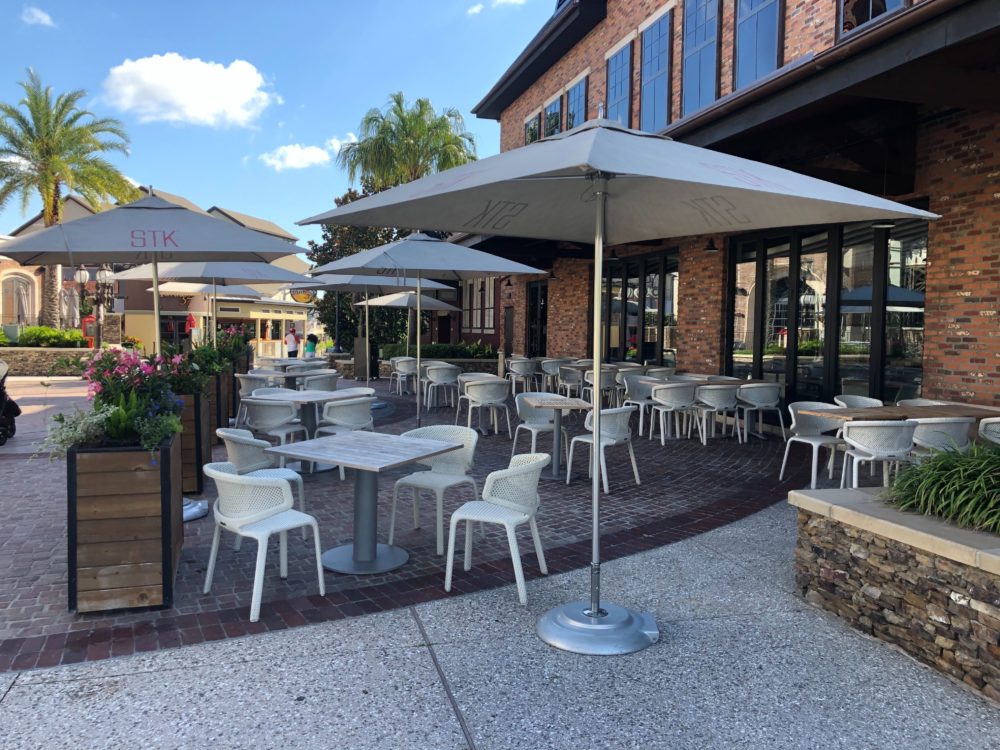 Outdoor seating at STK has been strategically spread out for social distancing precautions.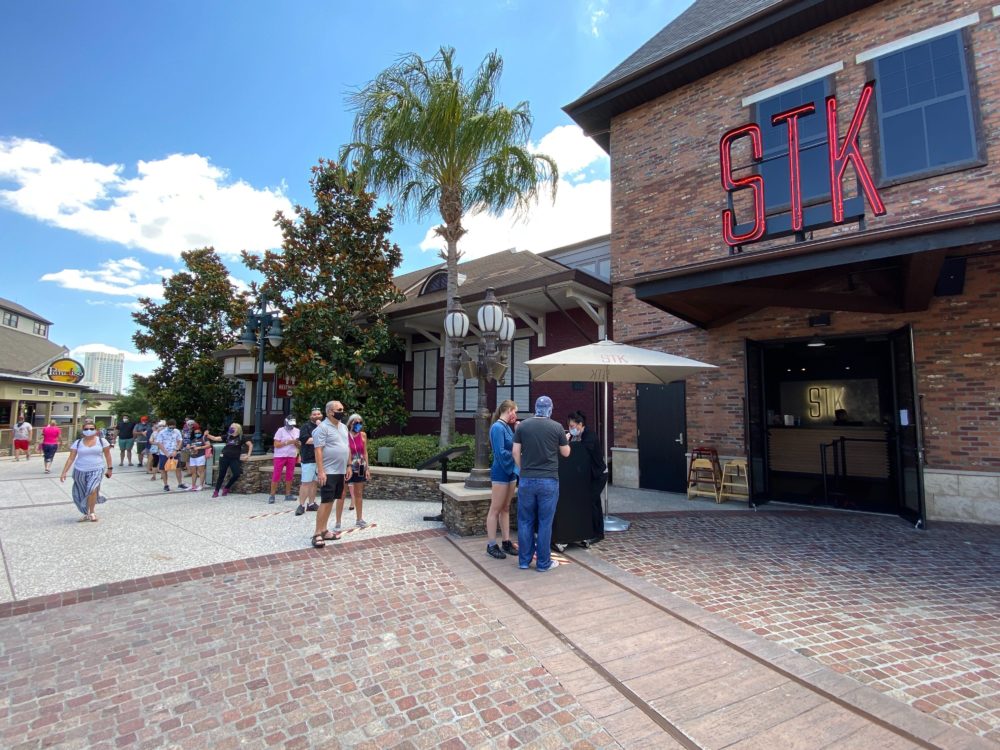 The restaurant reopened to long lines of guests waiting to check in for their reservations, and wait times of up to 1 hour were recorded later in the afternoon.
T-REX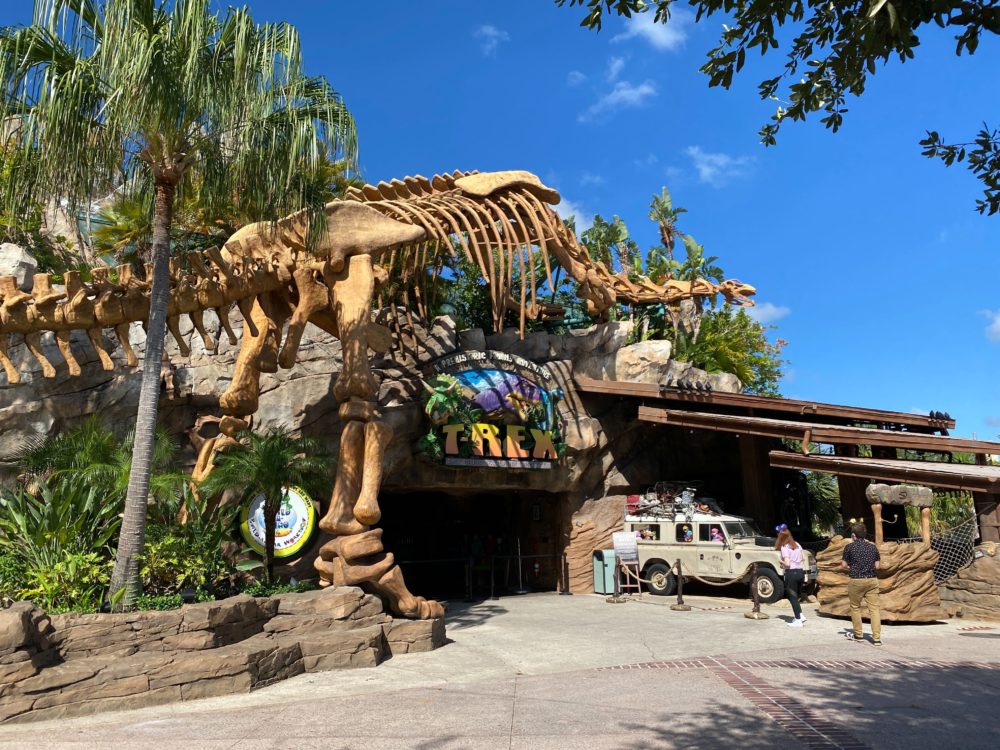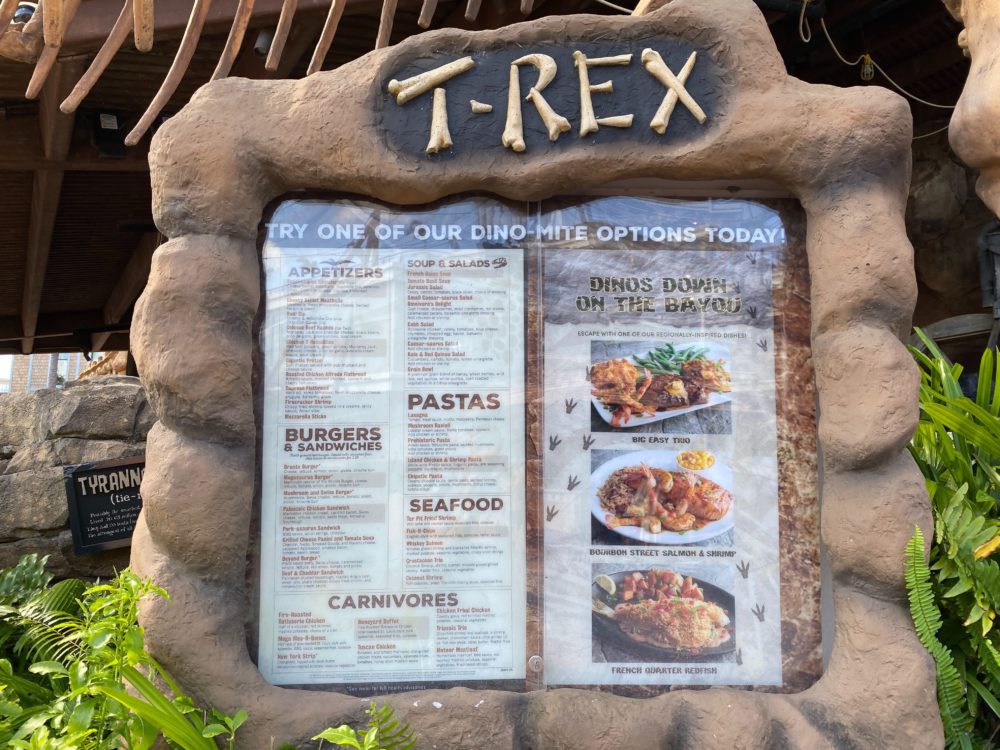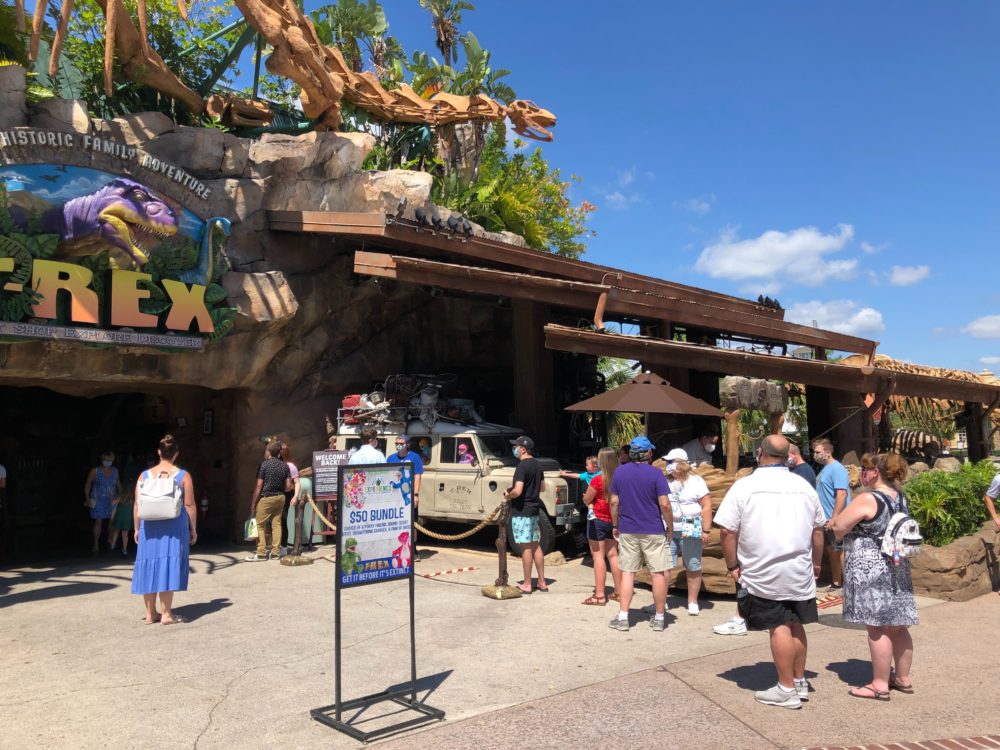 T-REX looks like it's a popular choice for guests' first meals back at Disney Springs, which still has a plentiful menu on offer.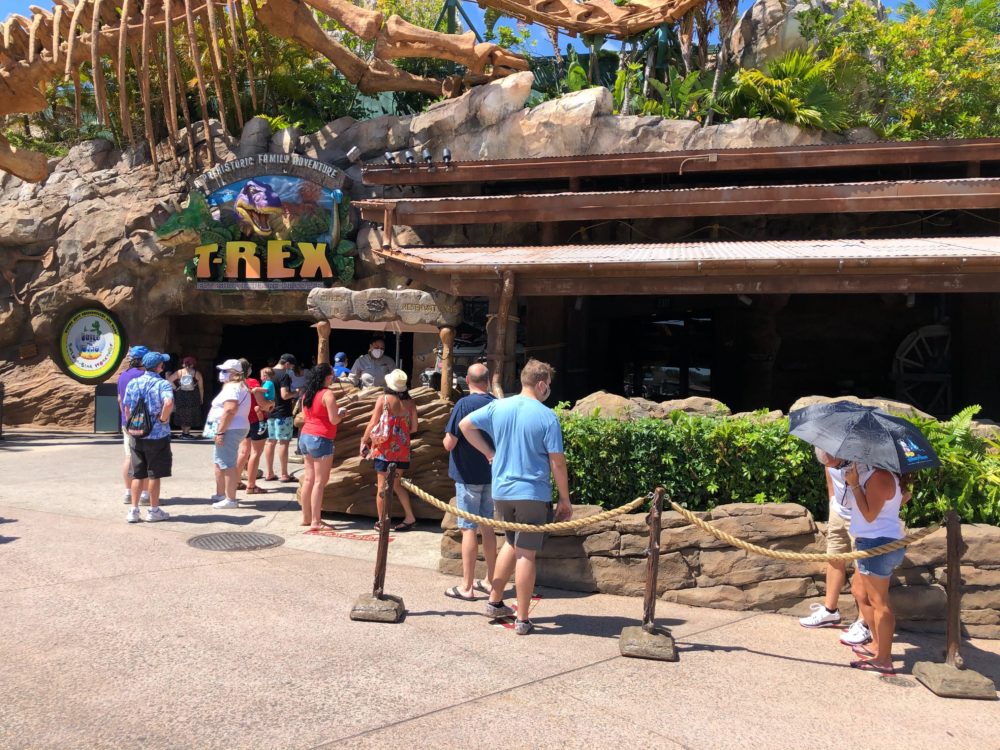 Terralina Crafted Italian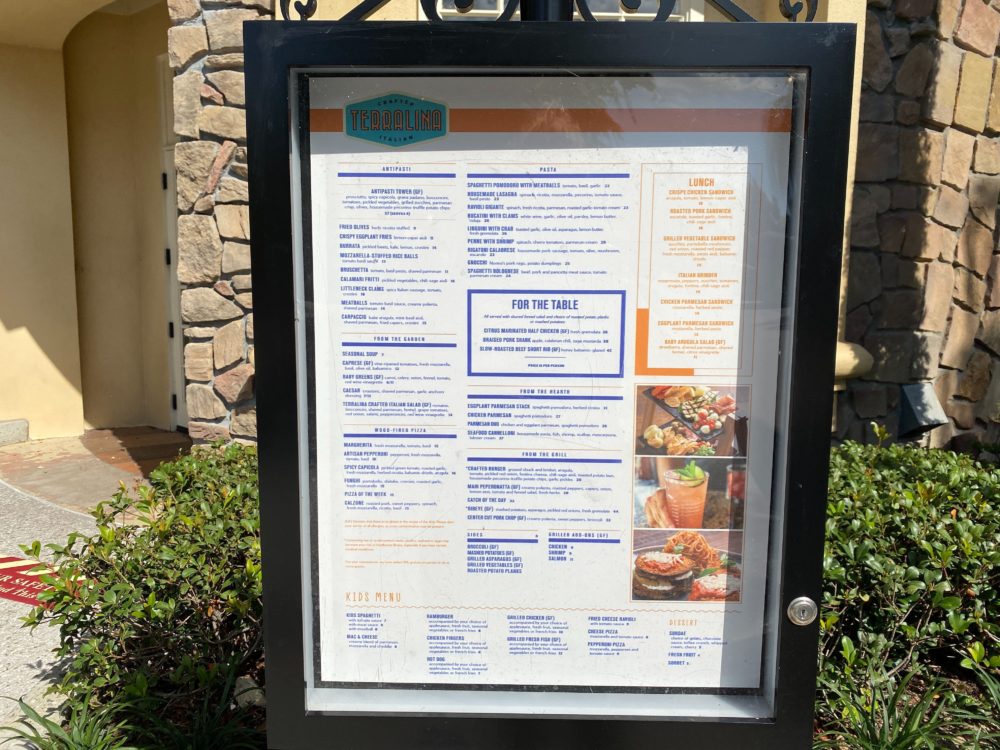 You can find the official list of all the Disney Springs shops and restaurants which opened today here. Which of the table services will you be heading to first when you return to Disney Springs? Don't forget to social distance!