It's a big day today at Walt Disney World, as Disney Springs has reopened its gates following the Coronavirus pandemic closures. To commemorate the event, the newly-appointed Chairman of Disney Parks, Josh D'Amaro, was out and about this morning to help greet guests and ensure everything is running smoothly.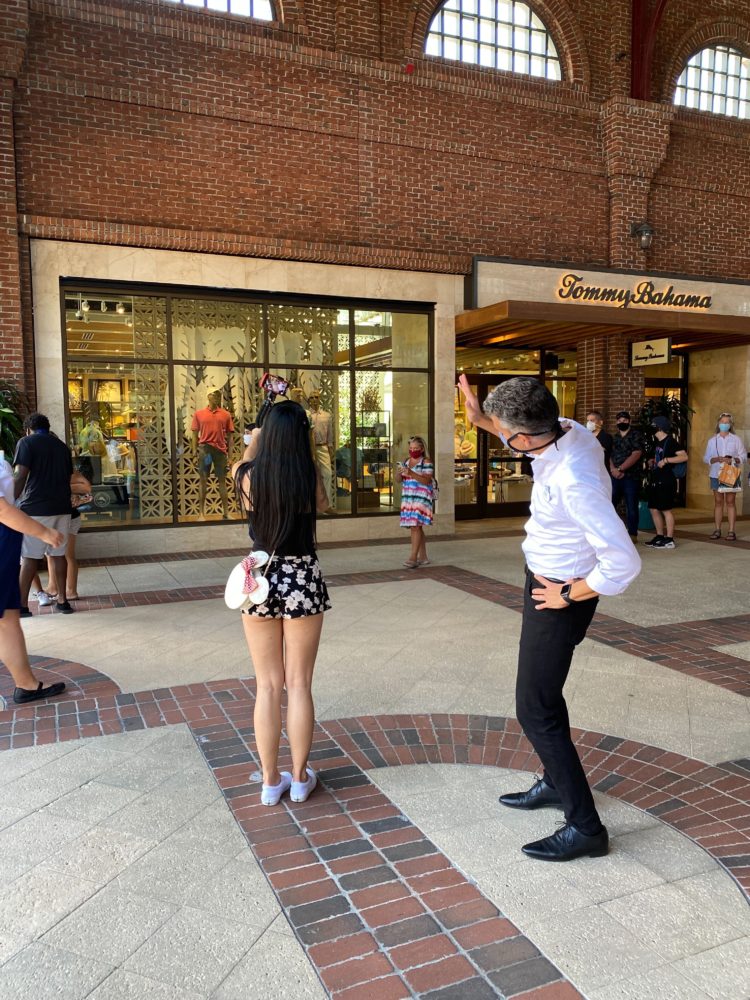 D'Amaro was pleasantly greeting guests in the Town Center, and posing for socially-distanced photos with them.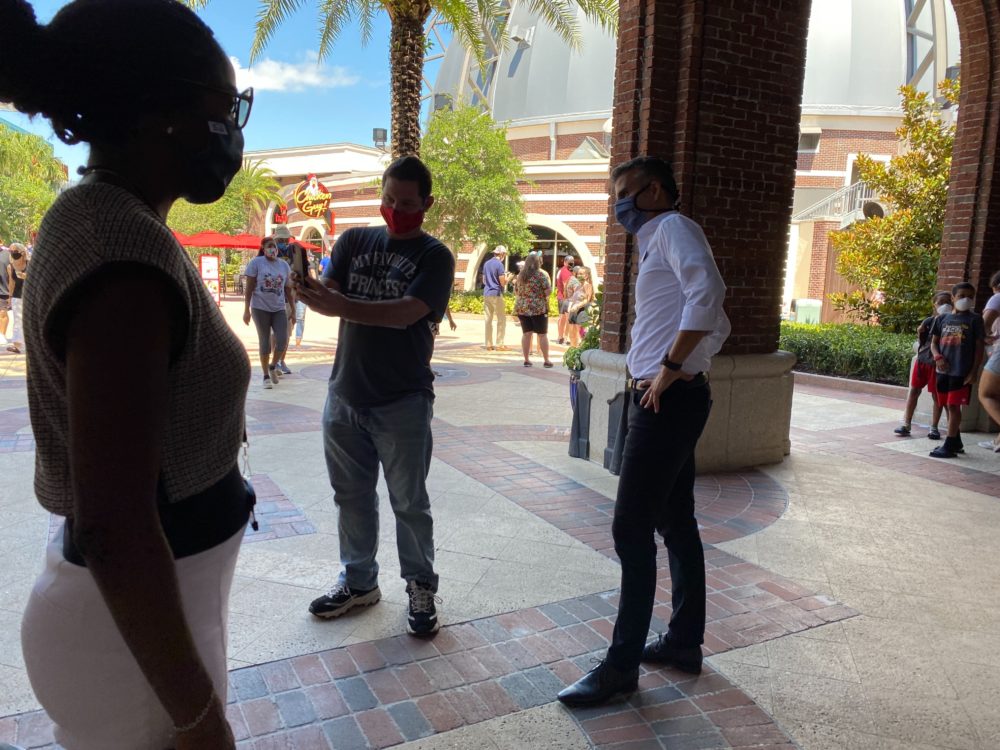 Joining D'Amaro was the newly-appointed President of Walt Disney World, Jeff Vahle, seen below on a bridge near Morimoto Asia.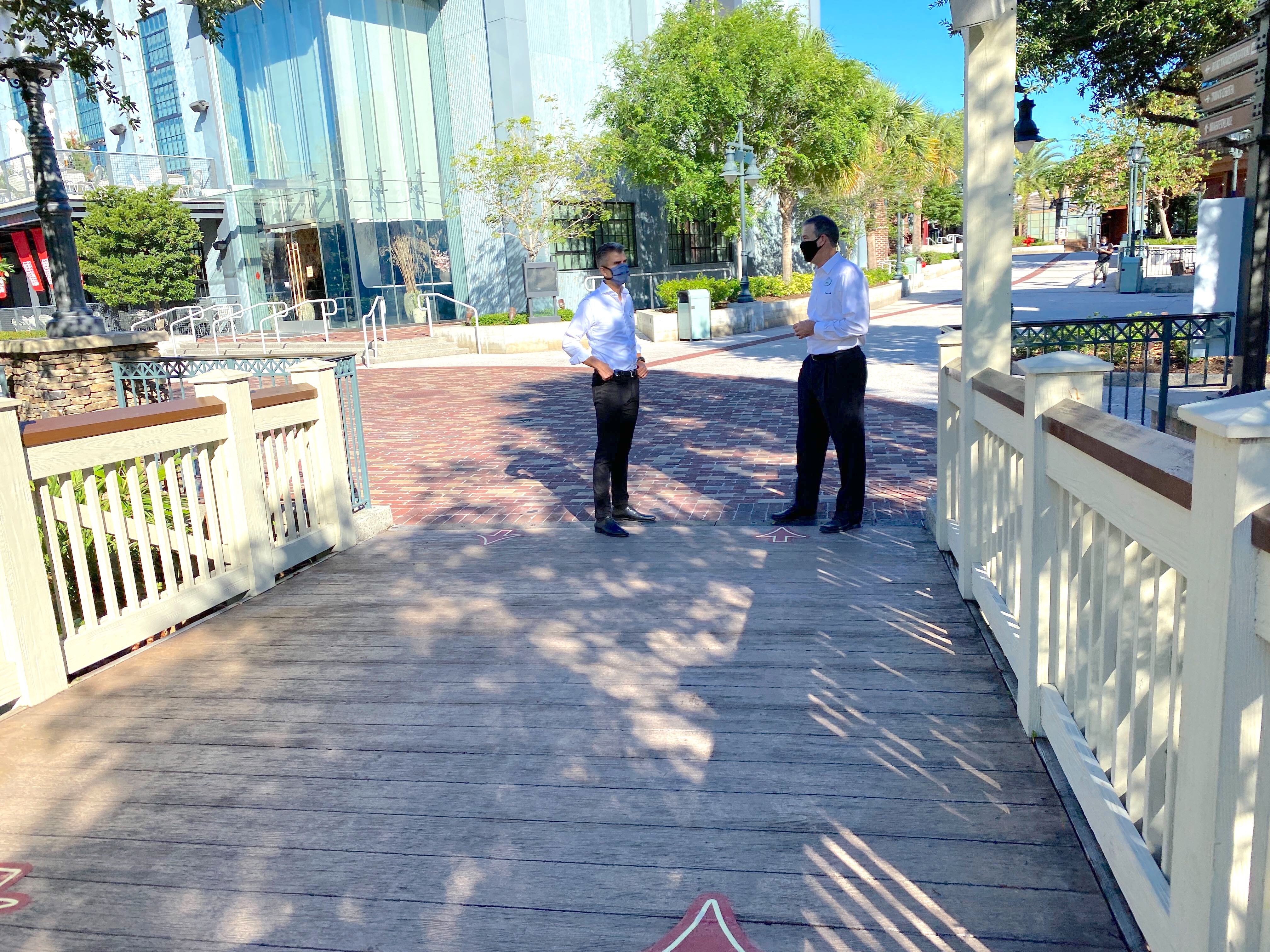 Signage encouraging social distancing has been installed across Disney Springs, and the officials are ensuring they comply with the new rules.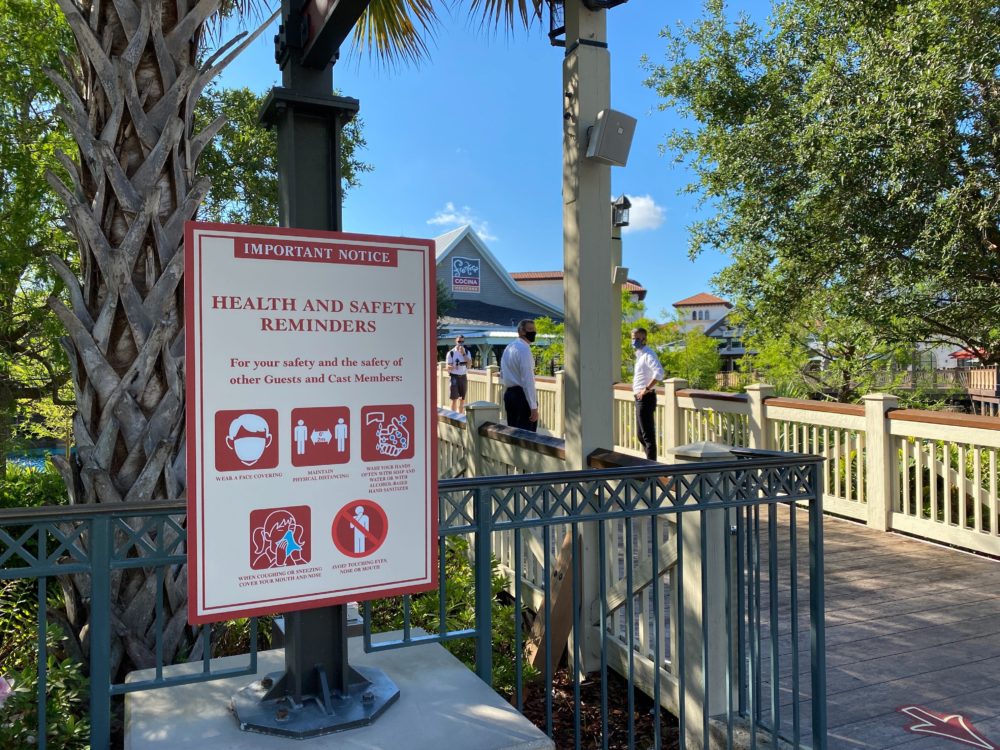 If you plan on visiting Disney Springs soon, don't forget to social distance and remain courteous around other guests, whether they chair the parks or otherwise! You can review all of the new Disney Springs guidelines here, and don't forget to read up on some of the Frequently Asked Questions here.