Disney Springs has reopened today, and we've been excitedly exploring all the shops we've been missing during its closure. Since soap and hygiene items have been in such high demand during the Coronavirus pandemic, we were especially excited to get back to Basin, located in the Marketplace. Join us as we peruse through all the goodies in store…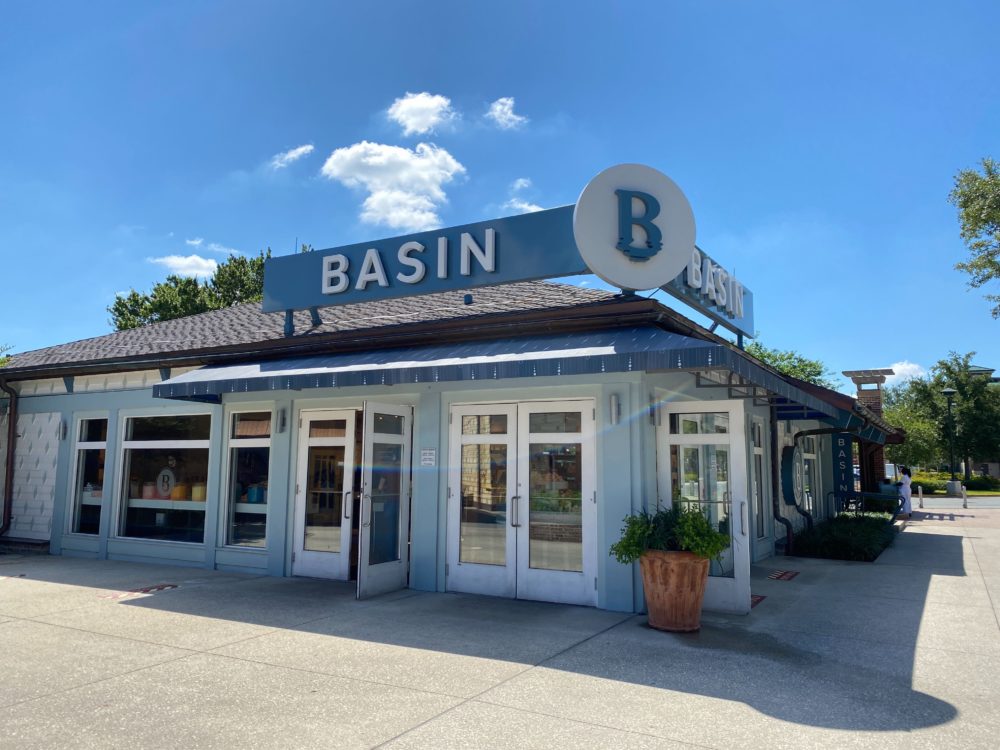 Upon entering the store, it looks quite busy. An abundance of social distancing signage has been added throughout Disney Springs to encourage guests to keep their distances, and it is as important in stores like Basin as anywhere else.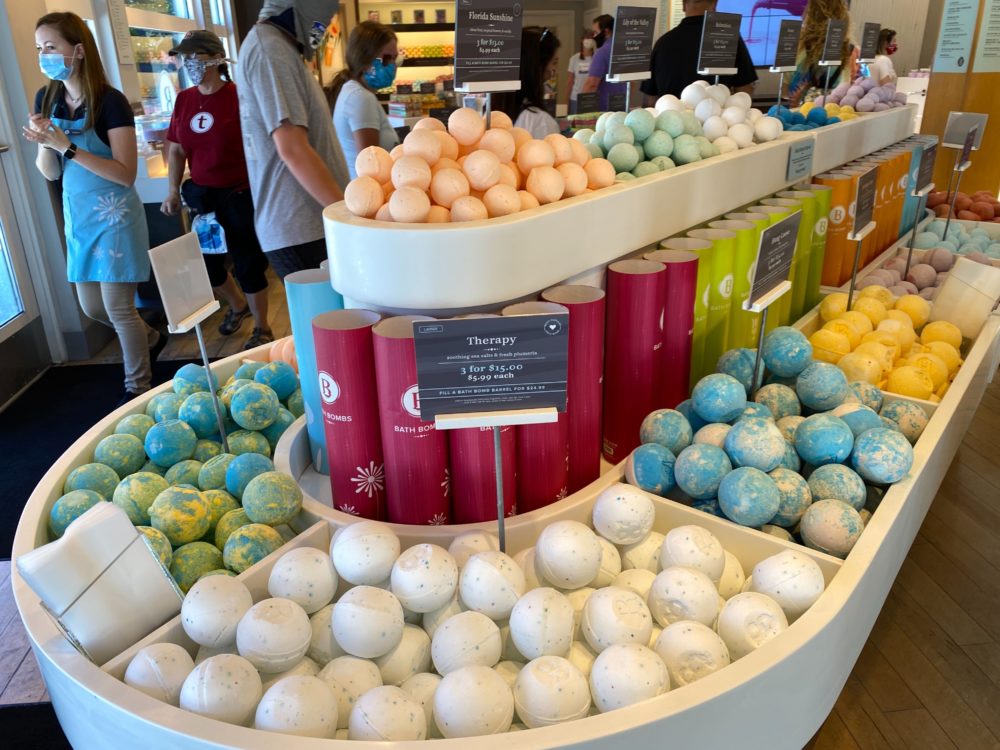 Can't you just smell that photo? It is interesting to note that the bath bombs on sale in the store are still displayed unwrapped, so no changes have been made since the store closed. While it is good that Basin is cutting down on single-use plastics to wrap their products, some guests may feel uncomfortable with the open display. It is also worth noting that bags are provided next to the displays for guests intending on buying a product.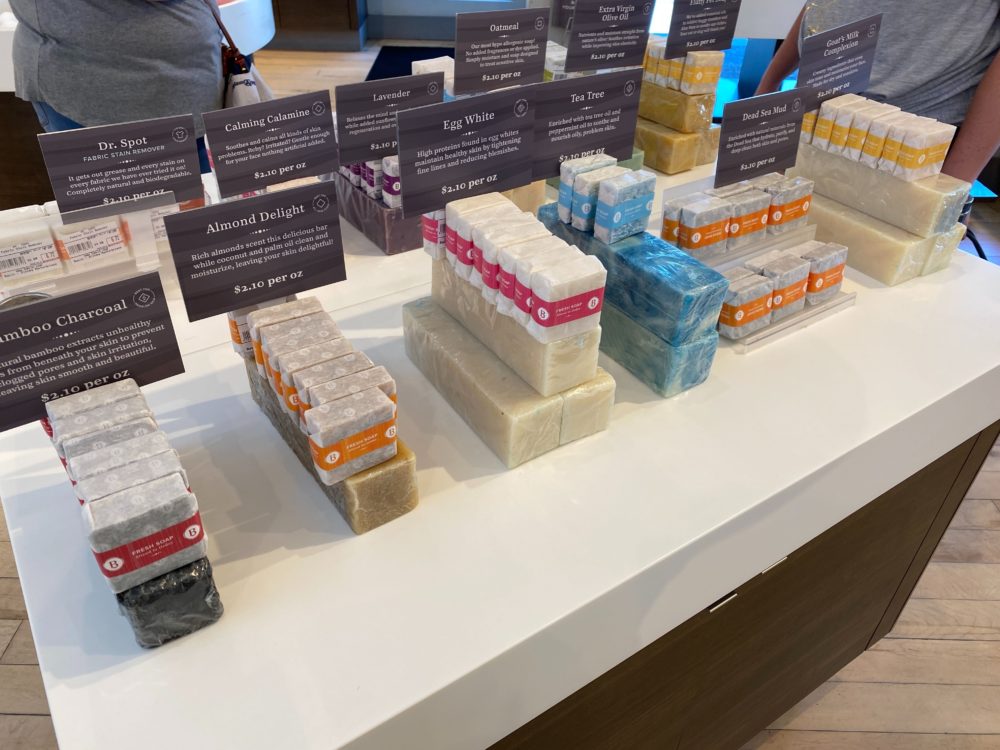 The soaps in the store are still sold pre-packaged.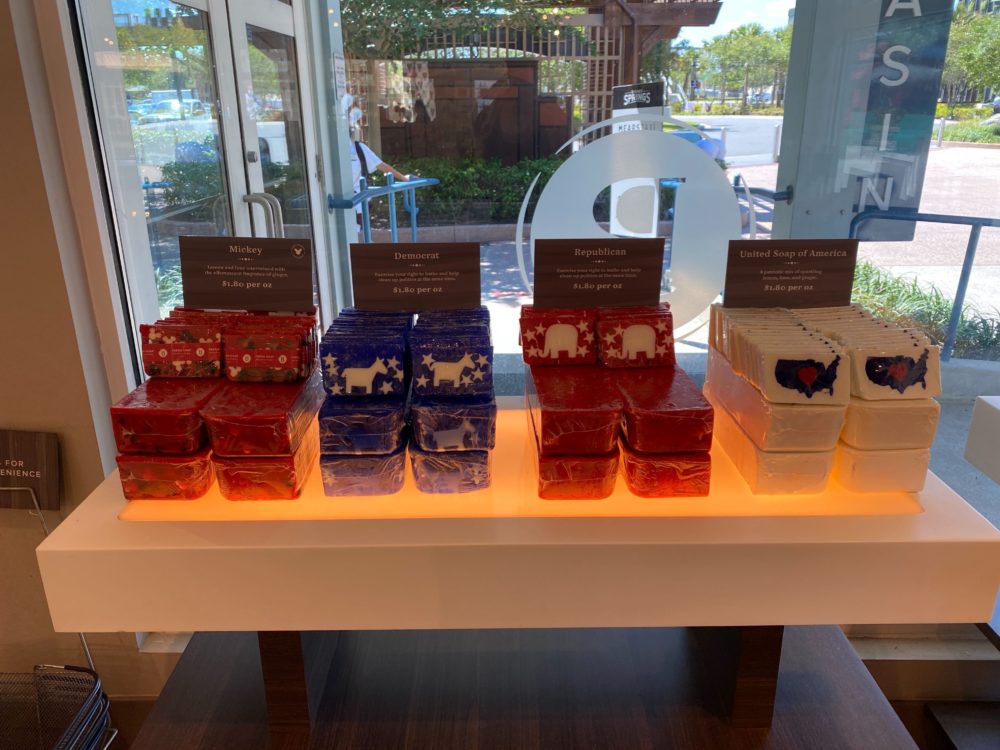 Above, you can see some especially conversation-starting soaps, with Democrat and Republican supporting seasonal products, right there next to the classic Mickey Mouse soaps. That's an interesting way to encourage politics, Basin!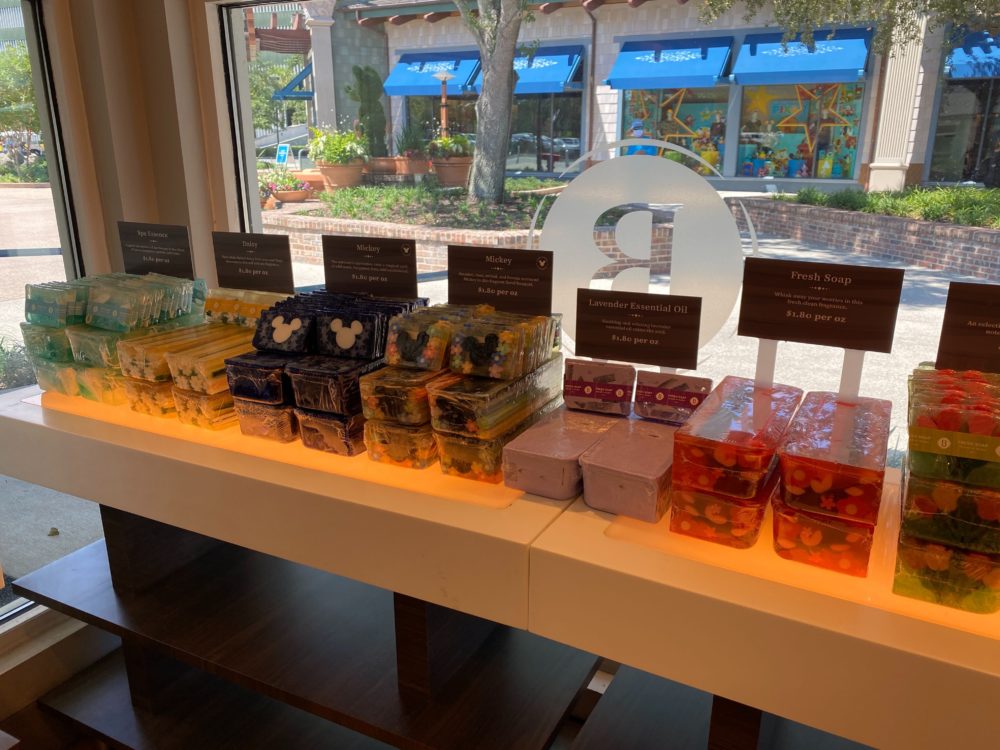 Basin is well-known to offer a selection of products for guests to sample at sinks in the center of the store. It is worth noting that all the sinks were available for use, without guests having to keep one free between them for social distancing. Both samples of soaps and scrubs were out, available for guests to sample. Wooden sticks are available to scoop up scrubs for one-time use.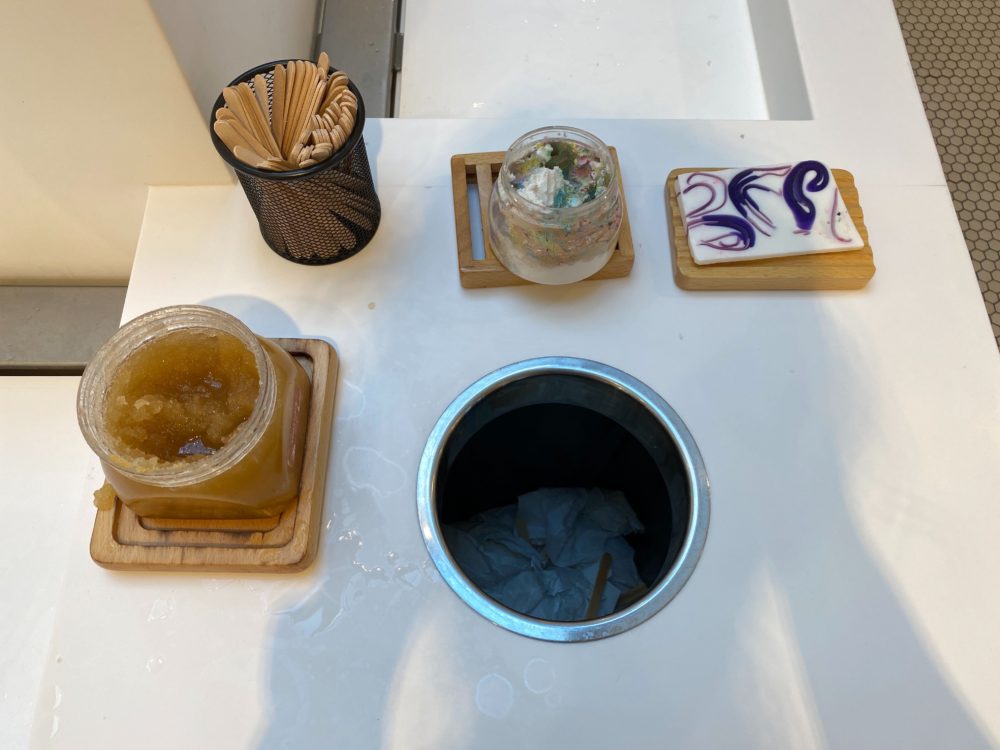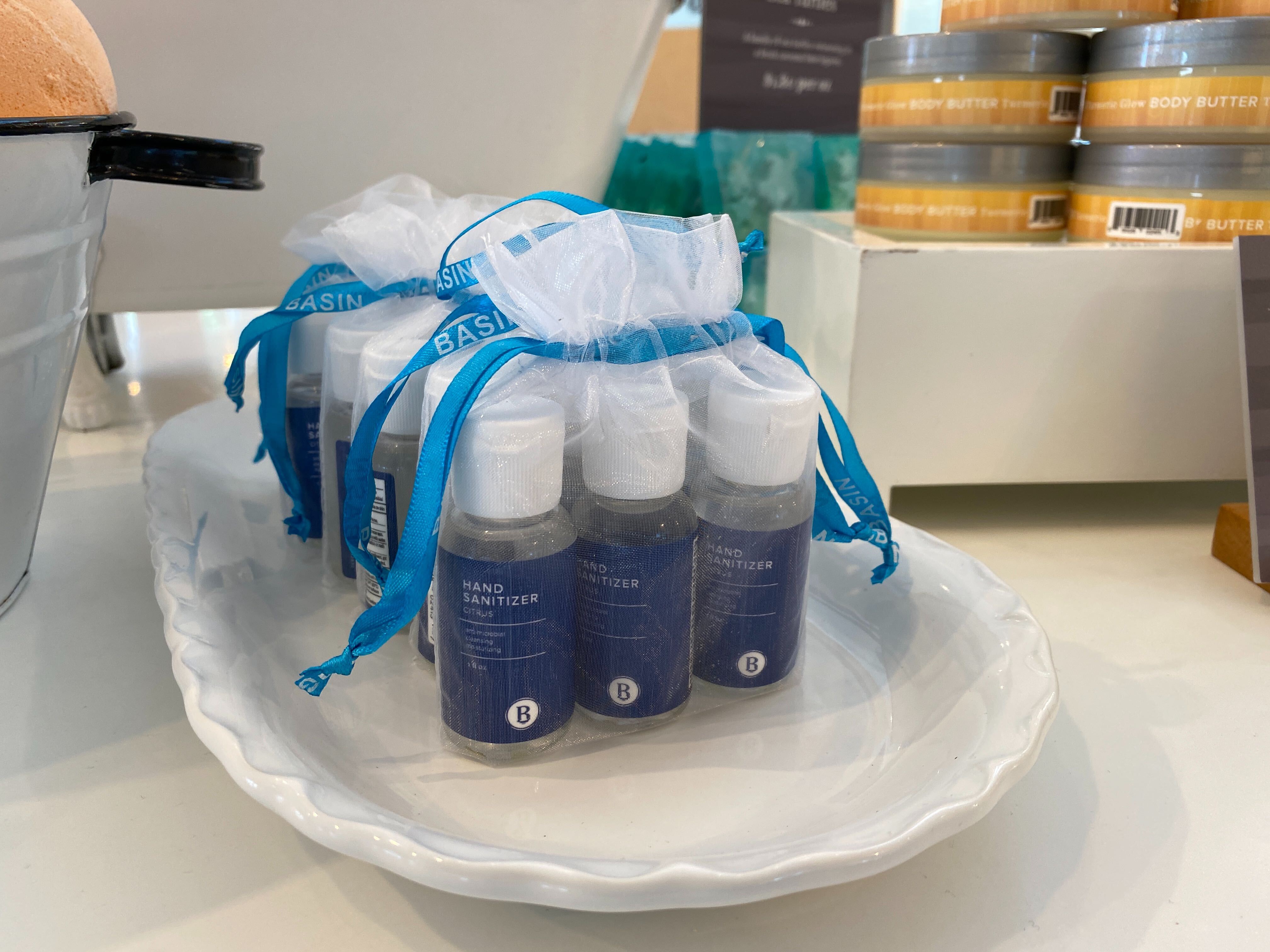 Basin-branded hand sanitizer was also available. It's $20 for a three-pack of 2-ounce bottles, and $10 for a three-pack of 1-ounce bottles. Testers are also available.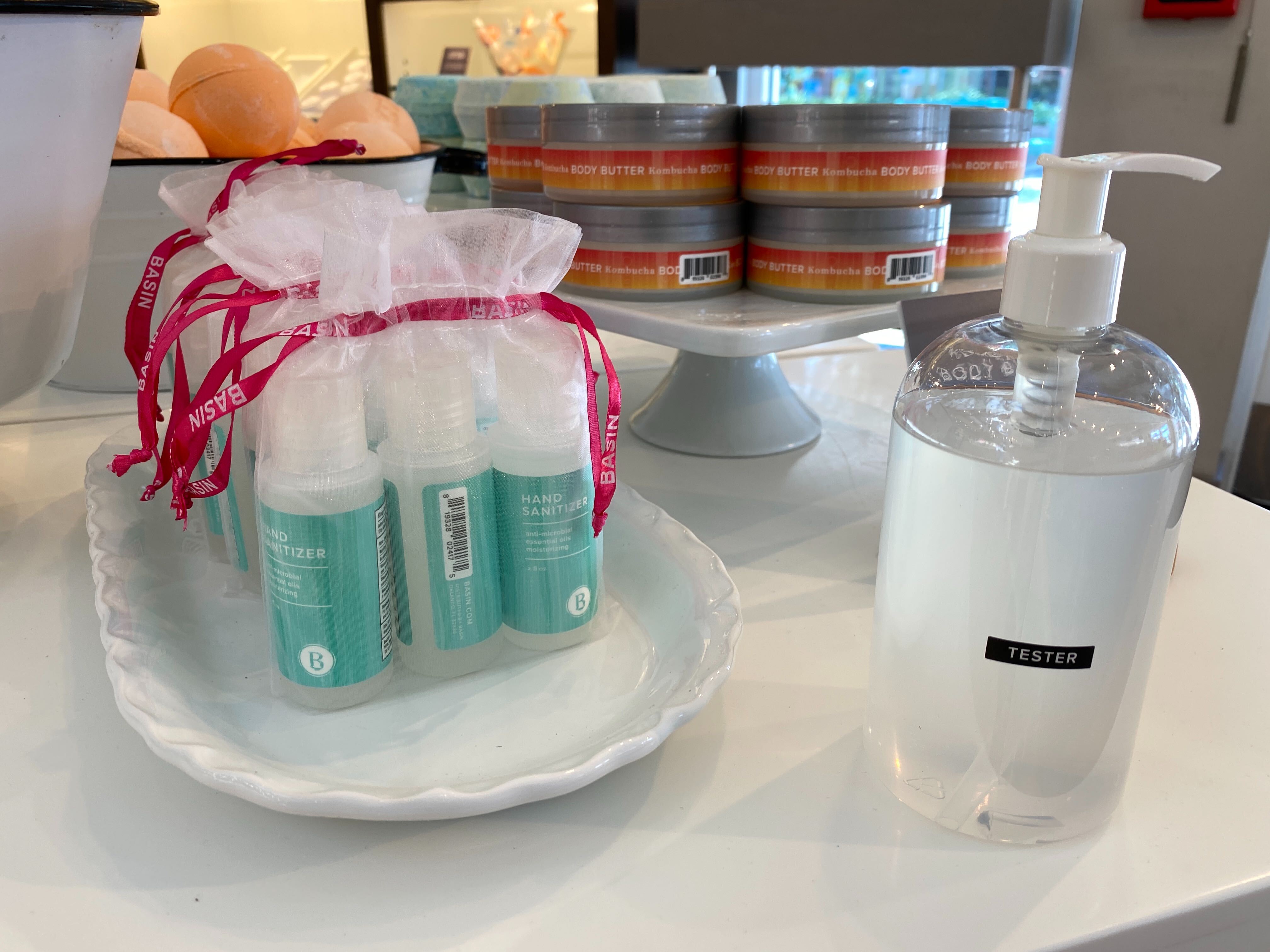 Take a look at our walk-through video below to get more of an idea of the store atmosphere:
Basin has reopened with tubs of body scrub and bars of soap out for people to try. All sinks are available to use… #DisneySprings pic.twitter.com/O9A2IJUSmV

— WDW News Today (@WDWNT) May 20, 2020
Will you be visiting Basin soon? Would you feel comfortable testing one of the sample soaps on offer? Let us know!