New houseware merchandise items were found this morning sprinkled in throughout a display of old favorites at the recently reopened World of Disney in Disney Springs. Some of the new items sported a new logo for "Mousewares", although not all of the new items carried this brand, especially the smaller items, so it is unclear if all of these new items are a part of the line.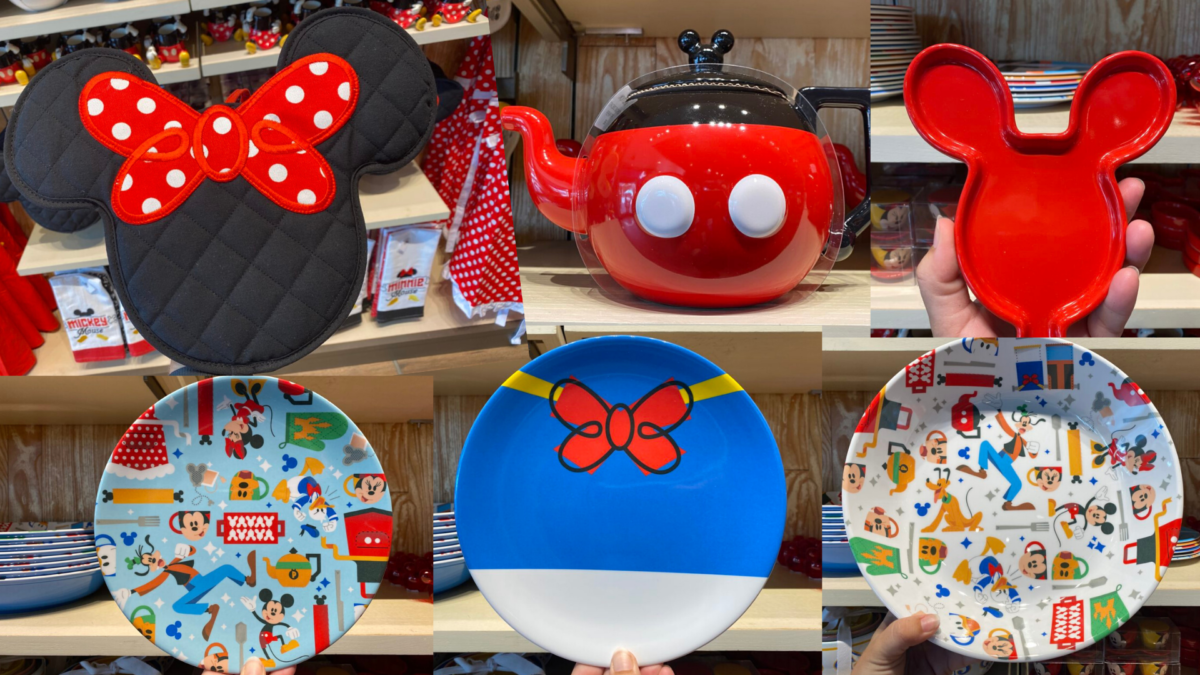 To start, you've got to have an apron to work in the kitchen, right? Now you can have "his and hers" matching aprons of everyone's favorite power couple.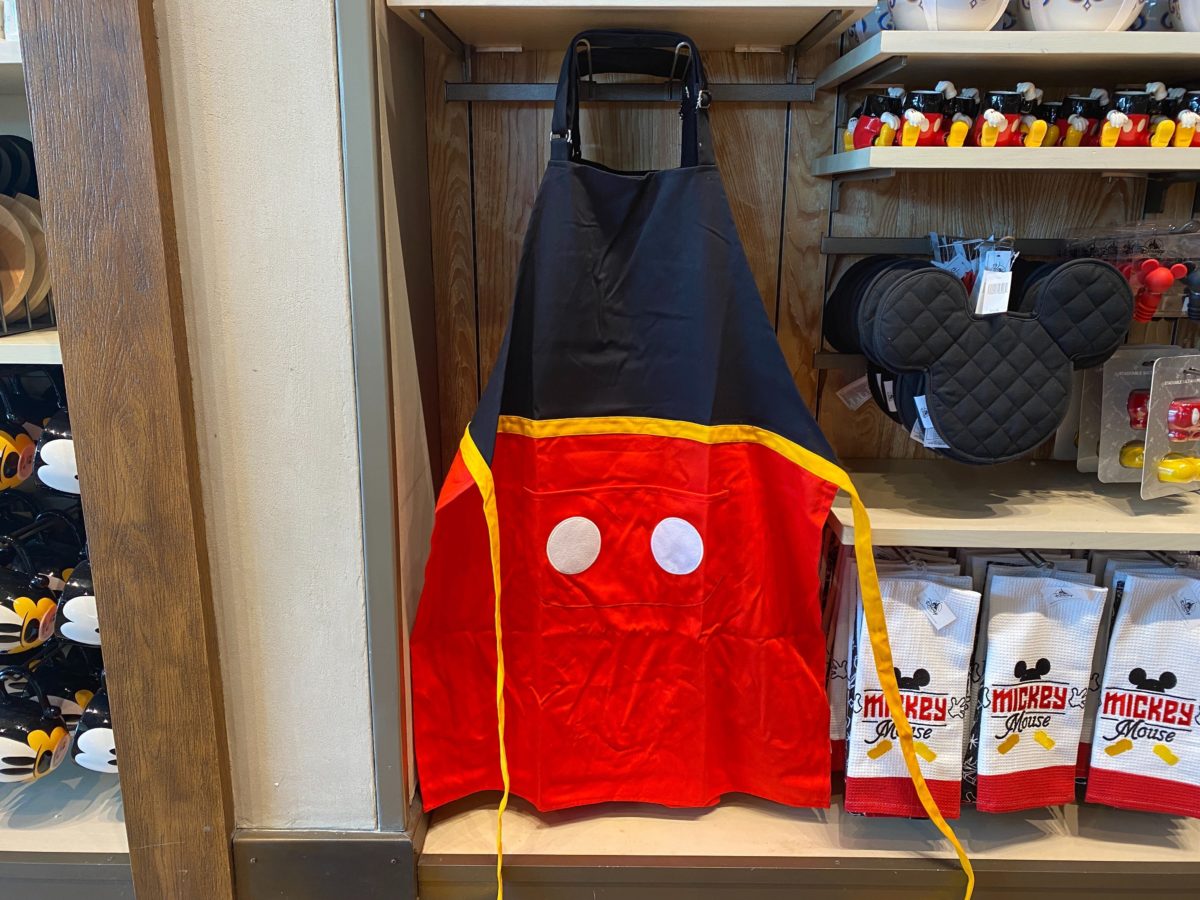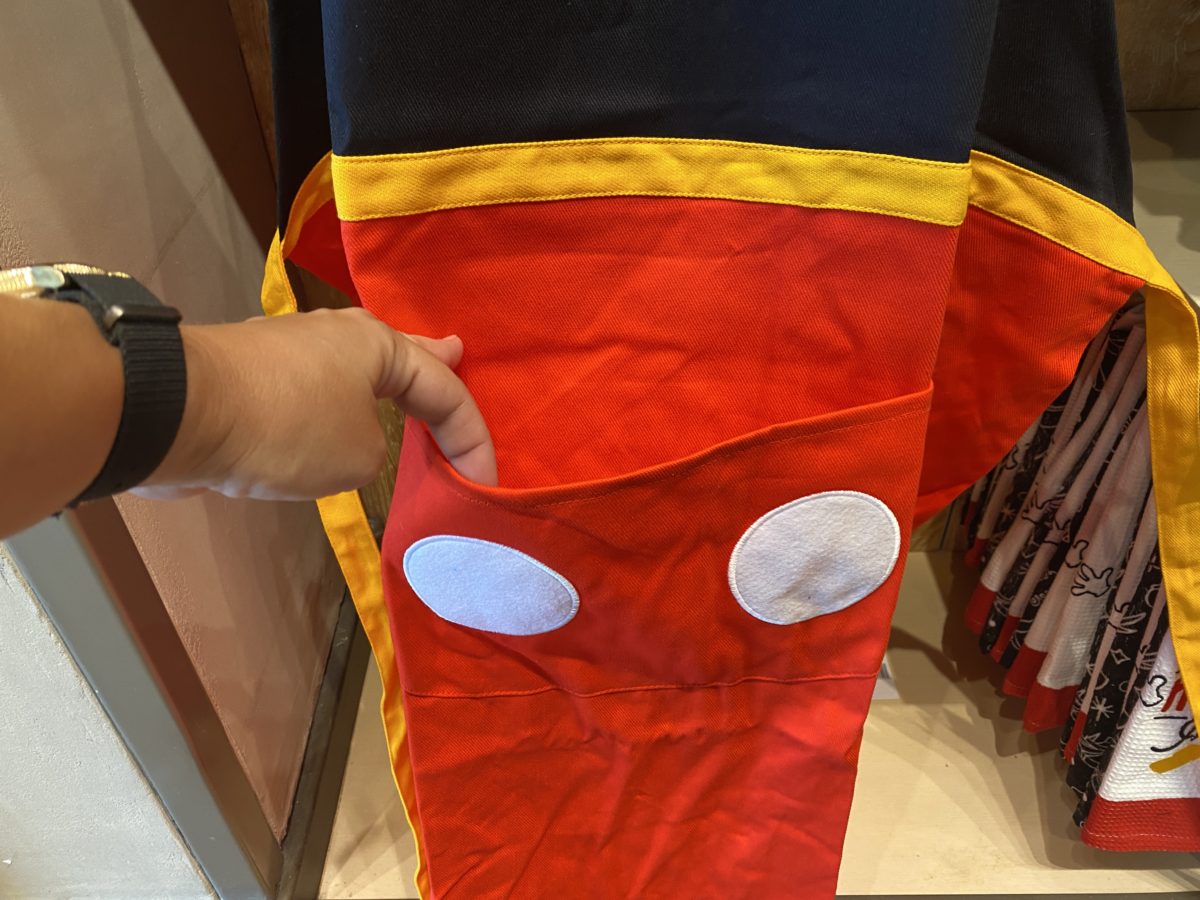 This Mickey apron is an upgrade from a similar apron, but this one has one important added feature: a large front pocket!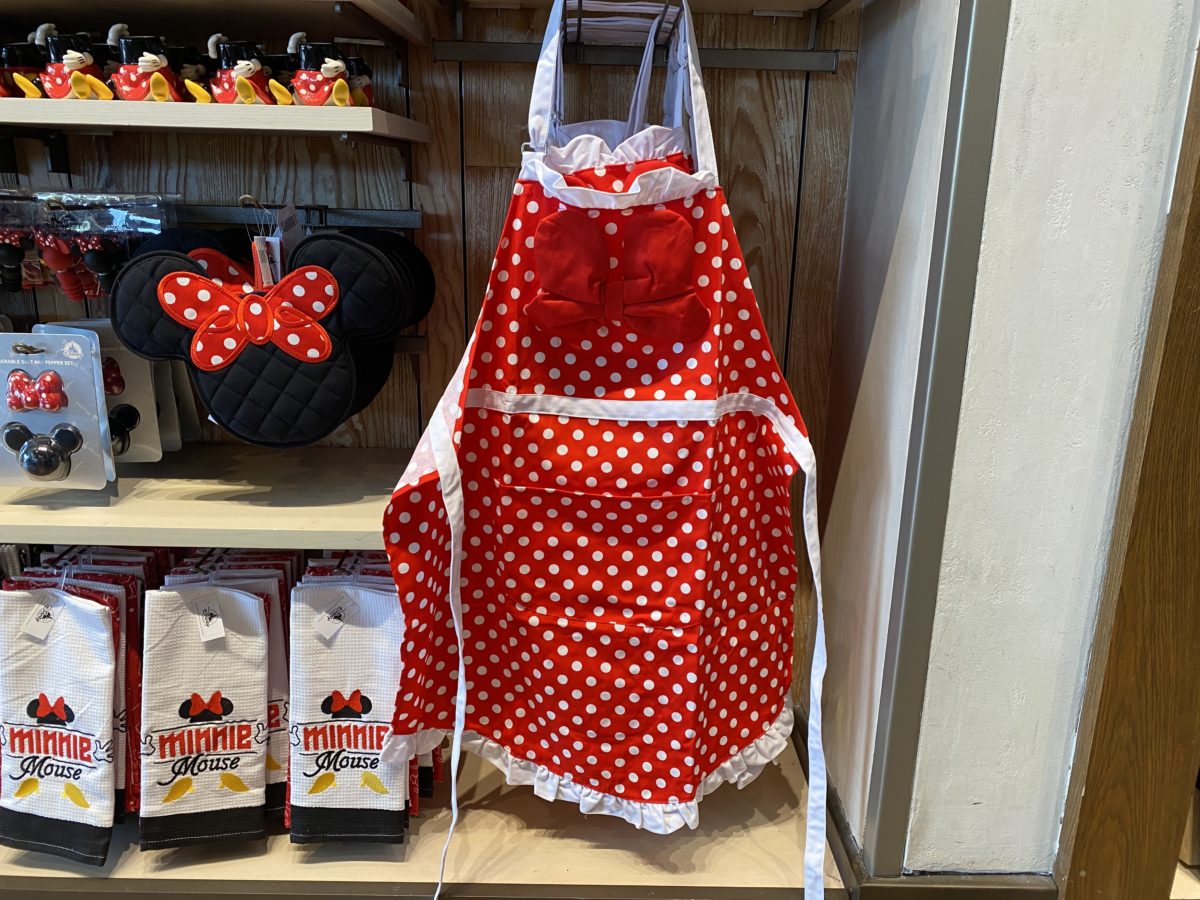 This frilly ensemble is, of course, themed to Minnie Mouse. This one is also an upgrade from a previous version, although this one got a much more comprehensive redesign.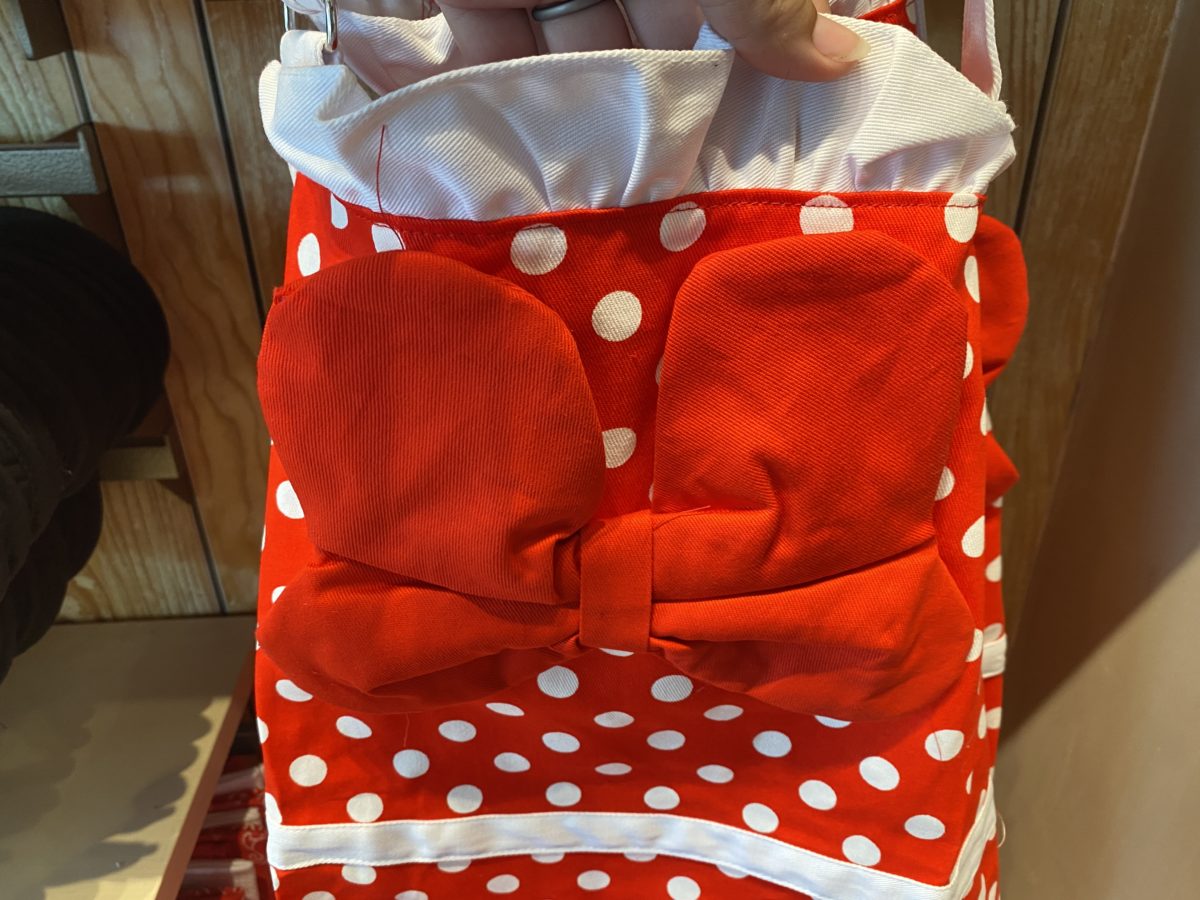 Of course, it wouldn't be Minnie Mouse without a bow!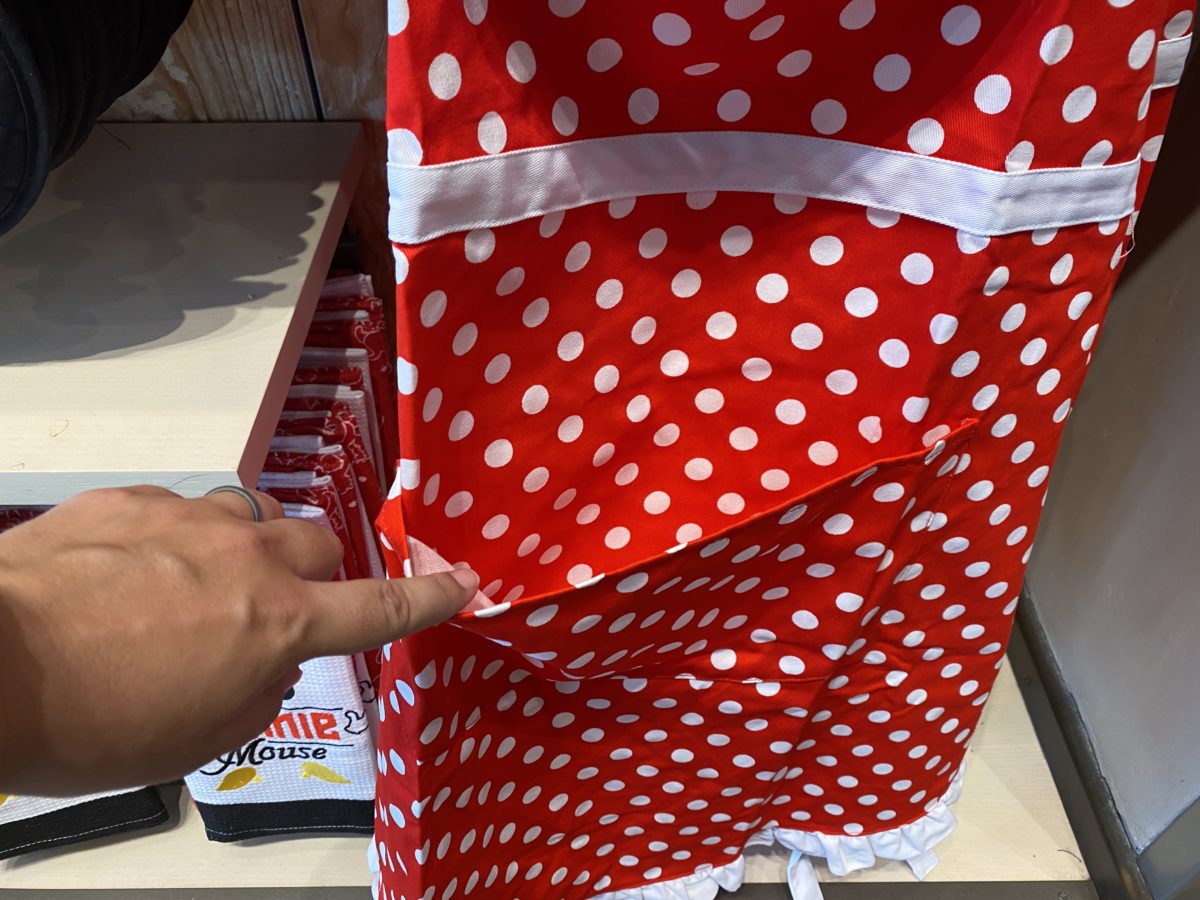 Minnie's apron also got the pocket upgrade. Both aprons retail for $29.99.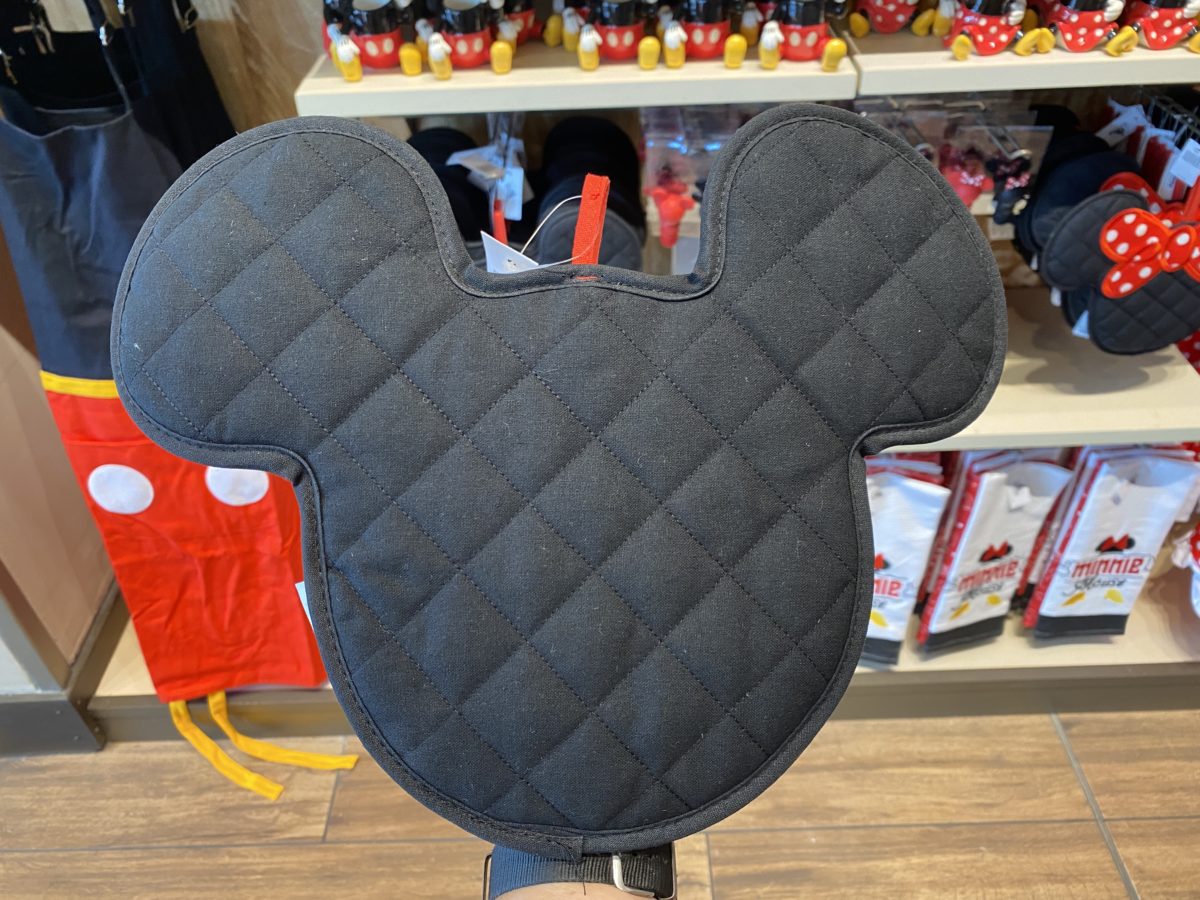 If you need some trivets, these quilted Mickey and Minnie mouse ones are a great addition to your kitchen.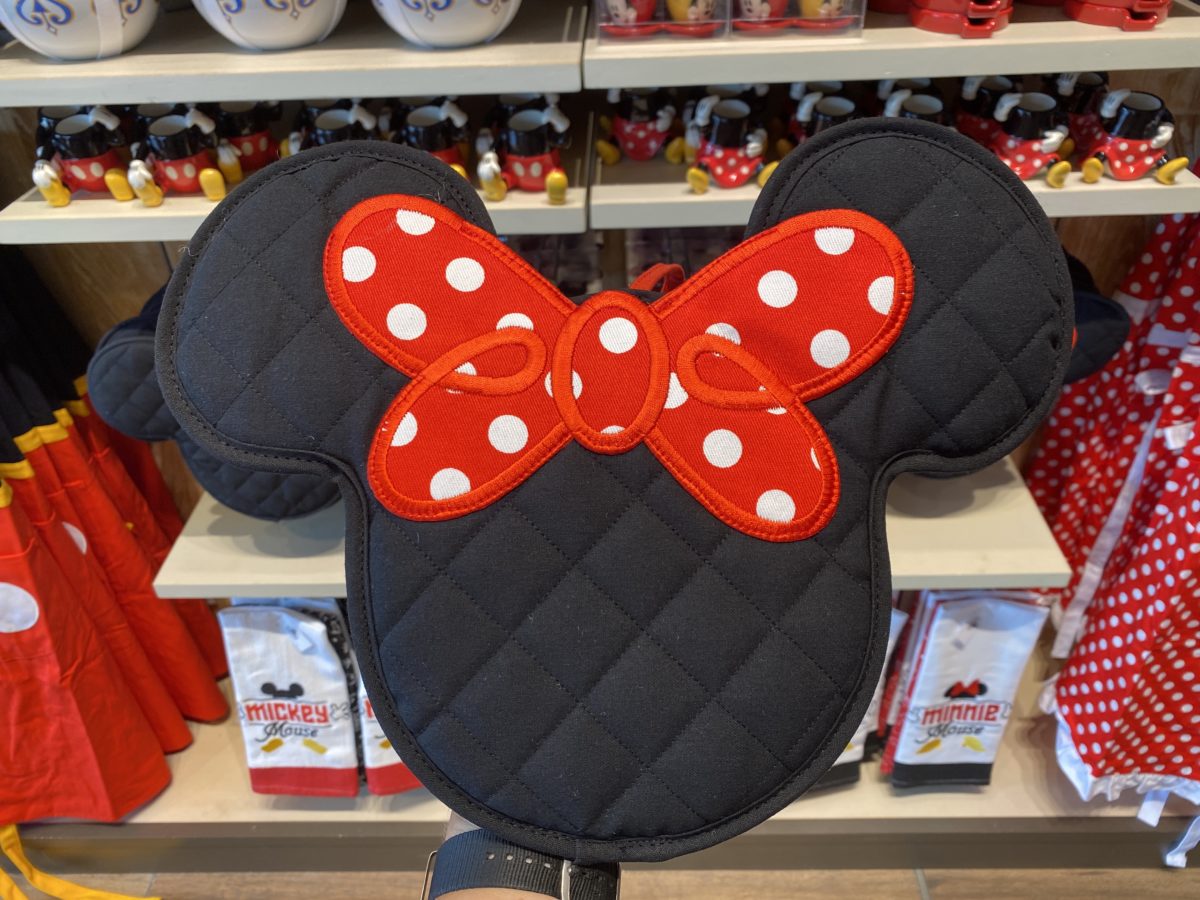 Styled after Mickey Mouse and Minnie Mouse, they retail for $14.99.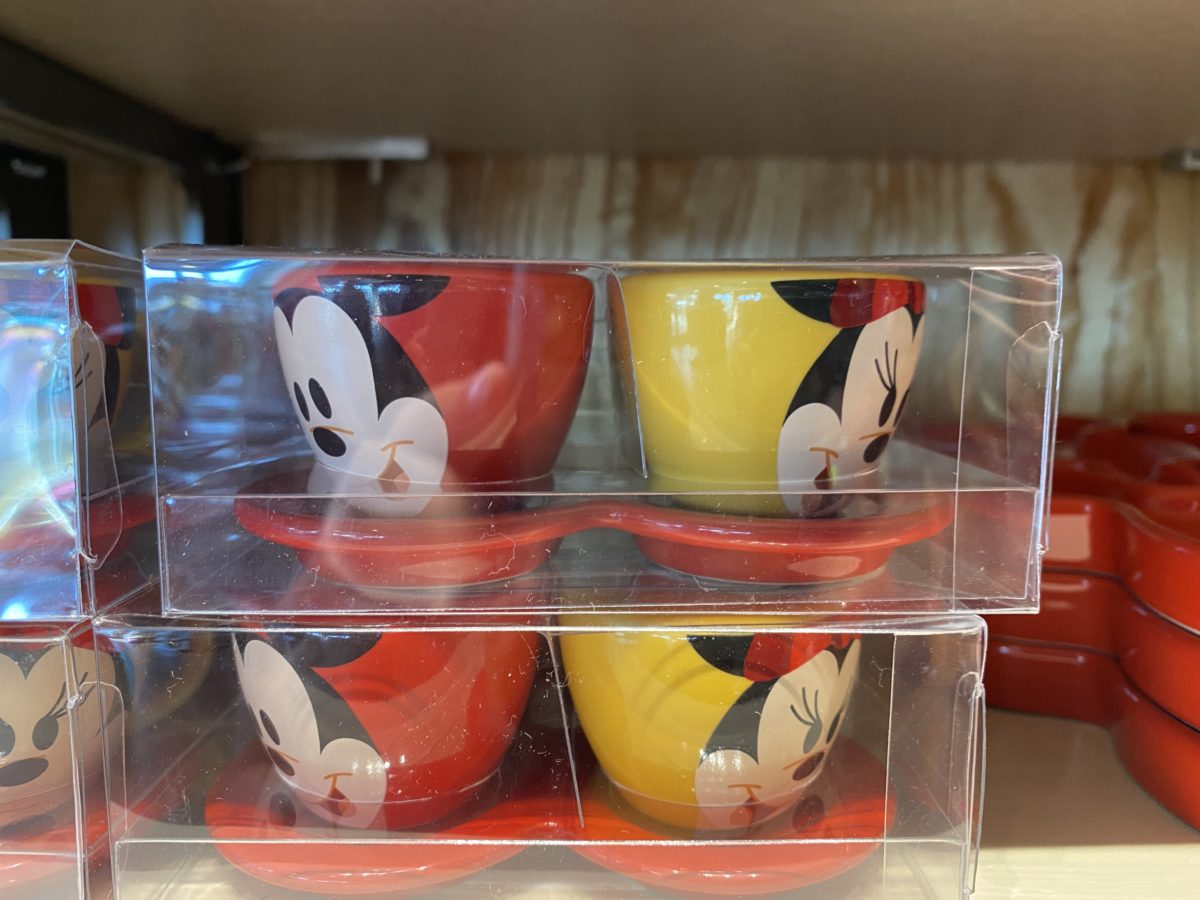 Add a little spice to your life with these adorable salt and pepper shakers featuring Mickey Mouse and Minnie Mouse.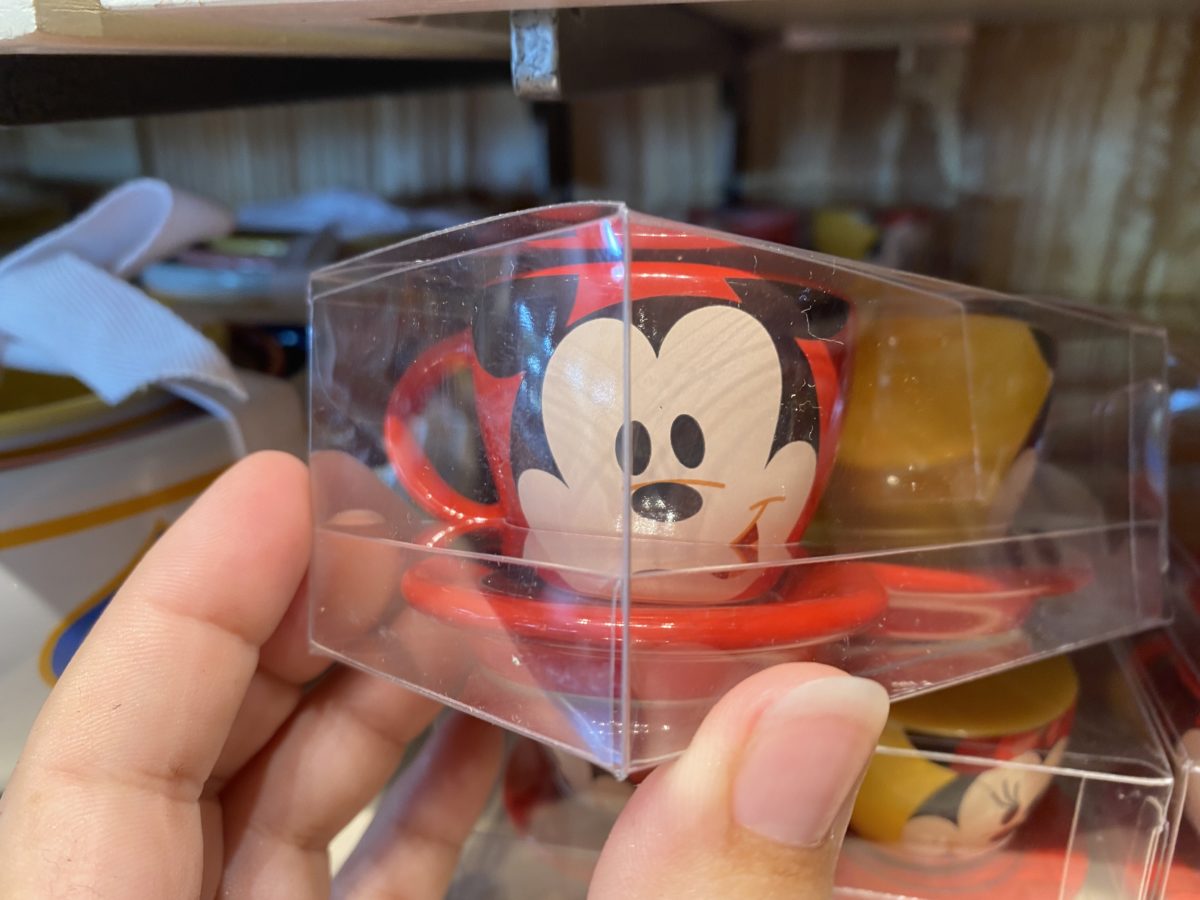 Each little ceramic "cup" features a character and is set up for either salt or pepper.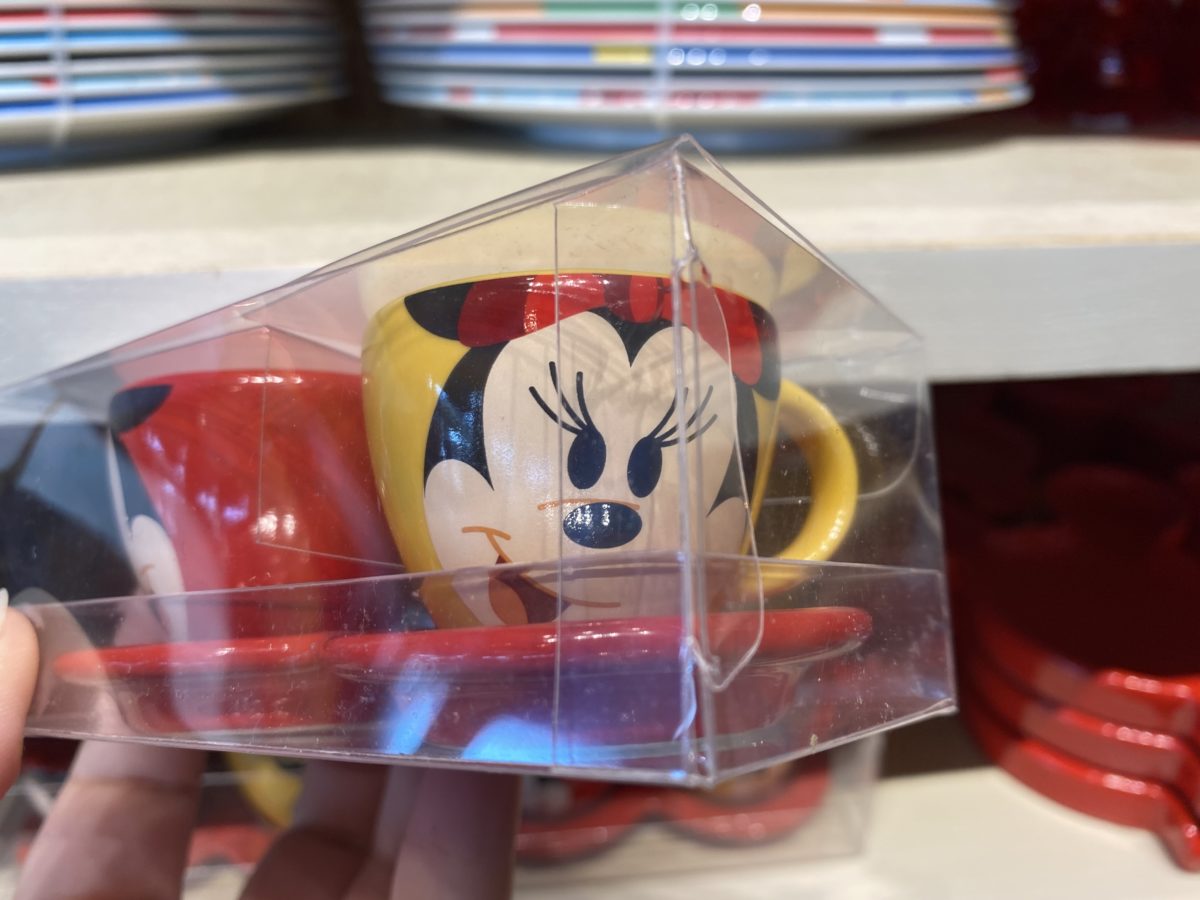 They sit together on a a tray of "saucers" that are connected together.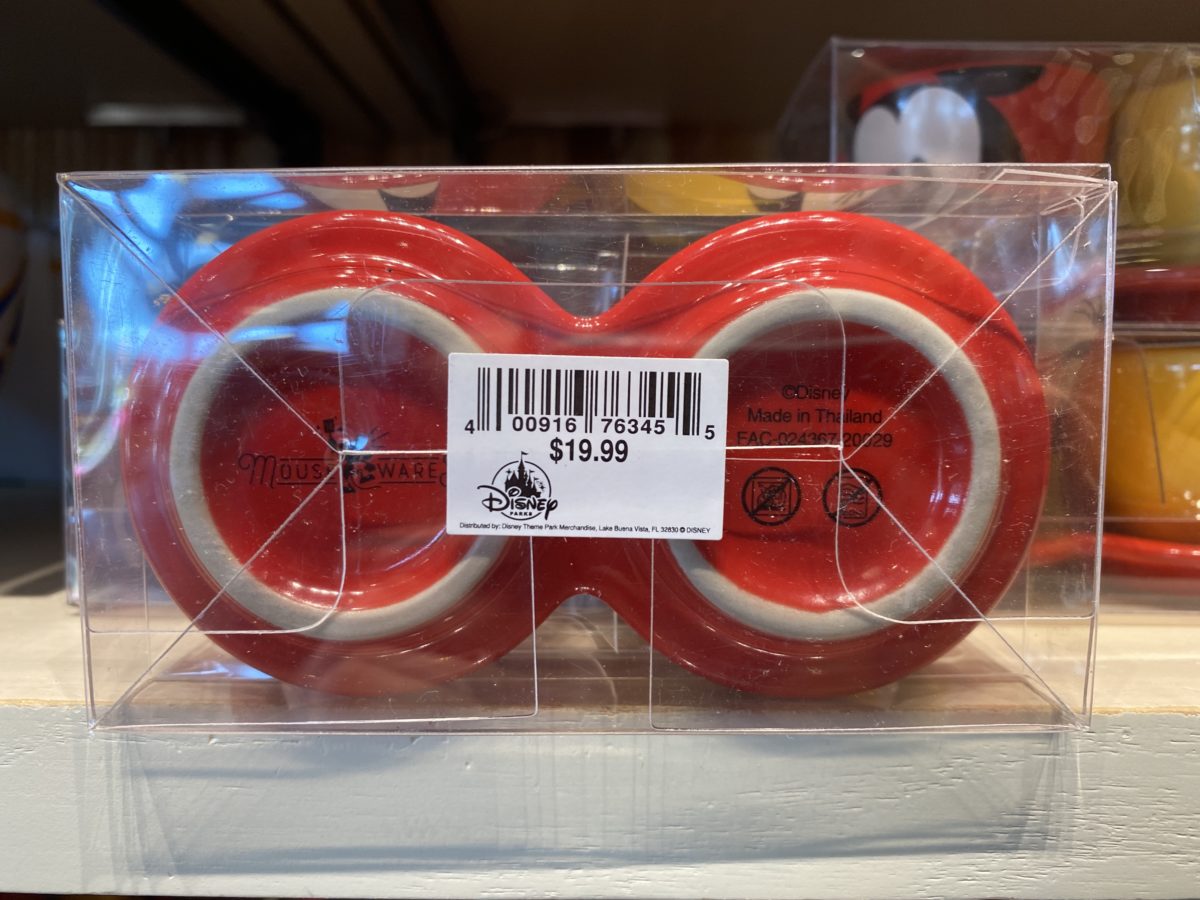 This set retails for $19.99.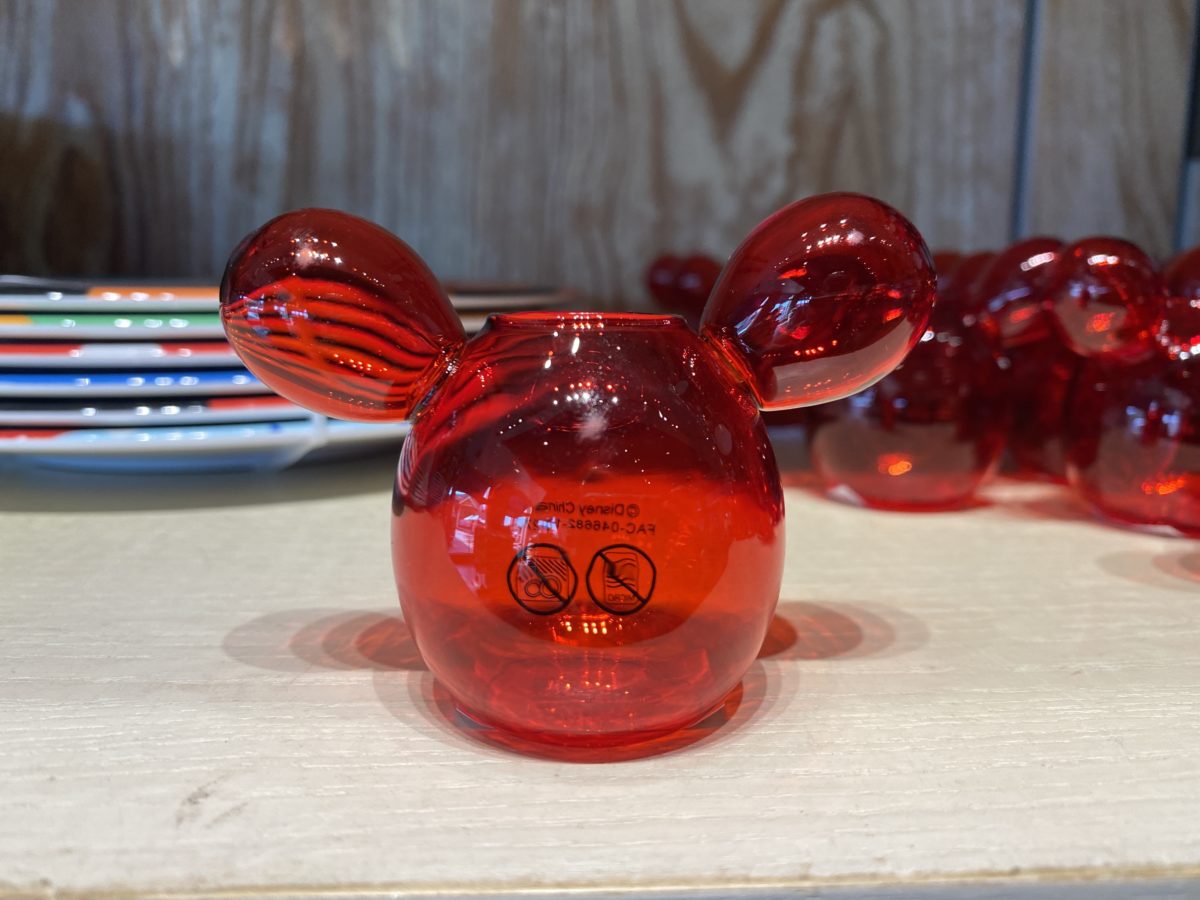 While most "toothpick holders" in Walt Disney World strangely resemble shot glasses, this one actually seems to have no other function than to hold toothpicks.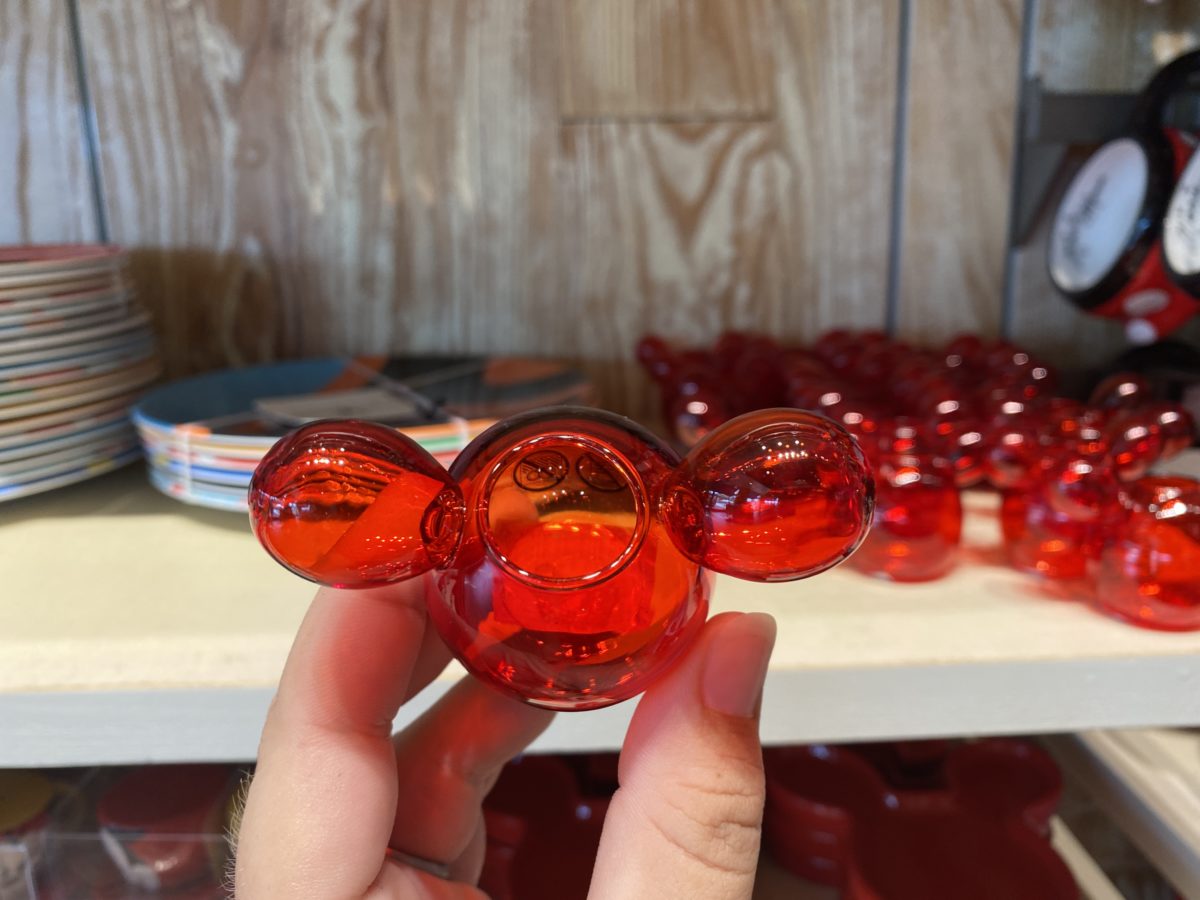 This beautiful little piece is made of blown glass, and retails for $9.99.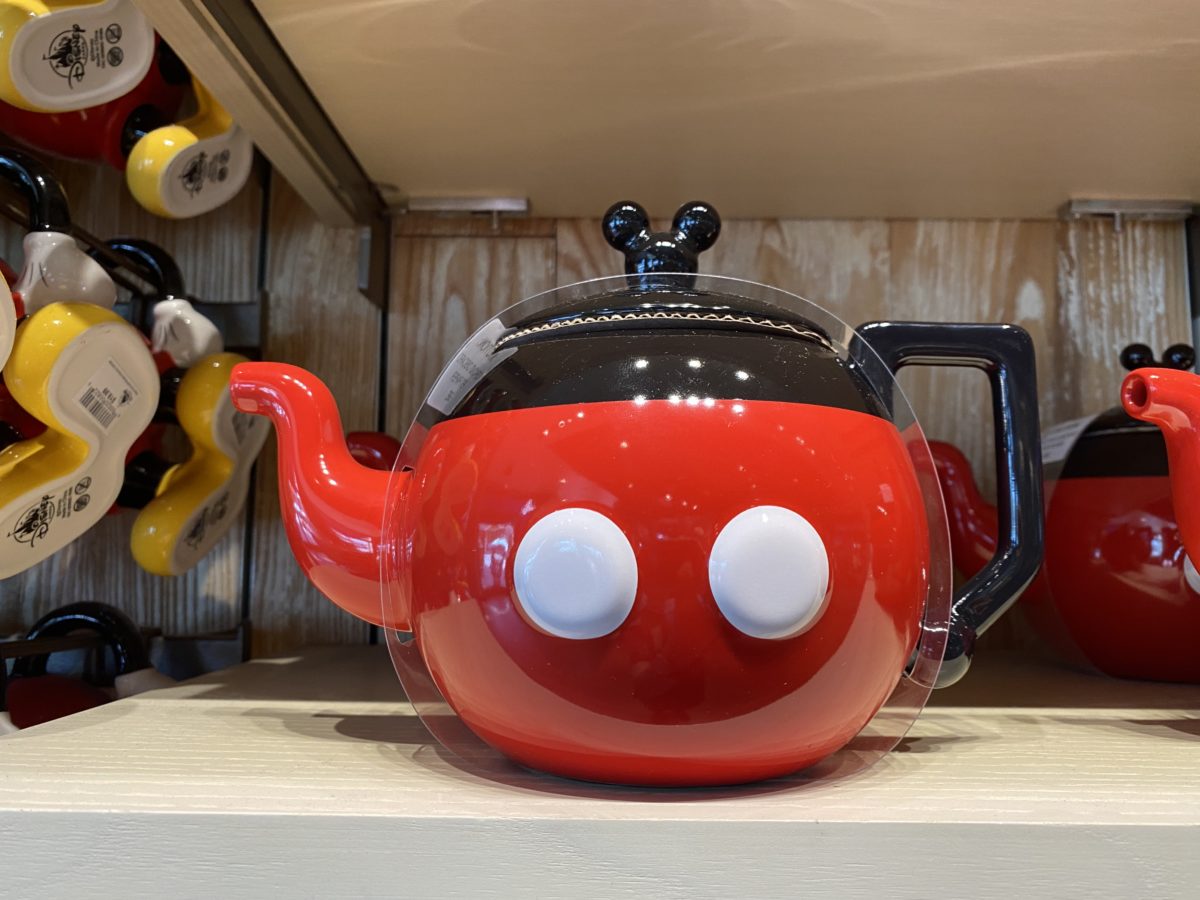 Next up in the "Mousewares" line is this newly-upgraded teapot featuring Mickey Mouse.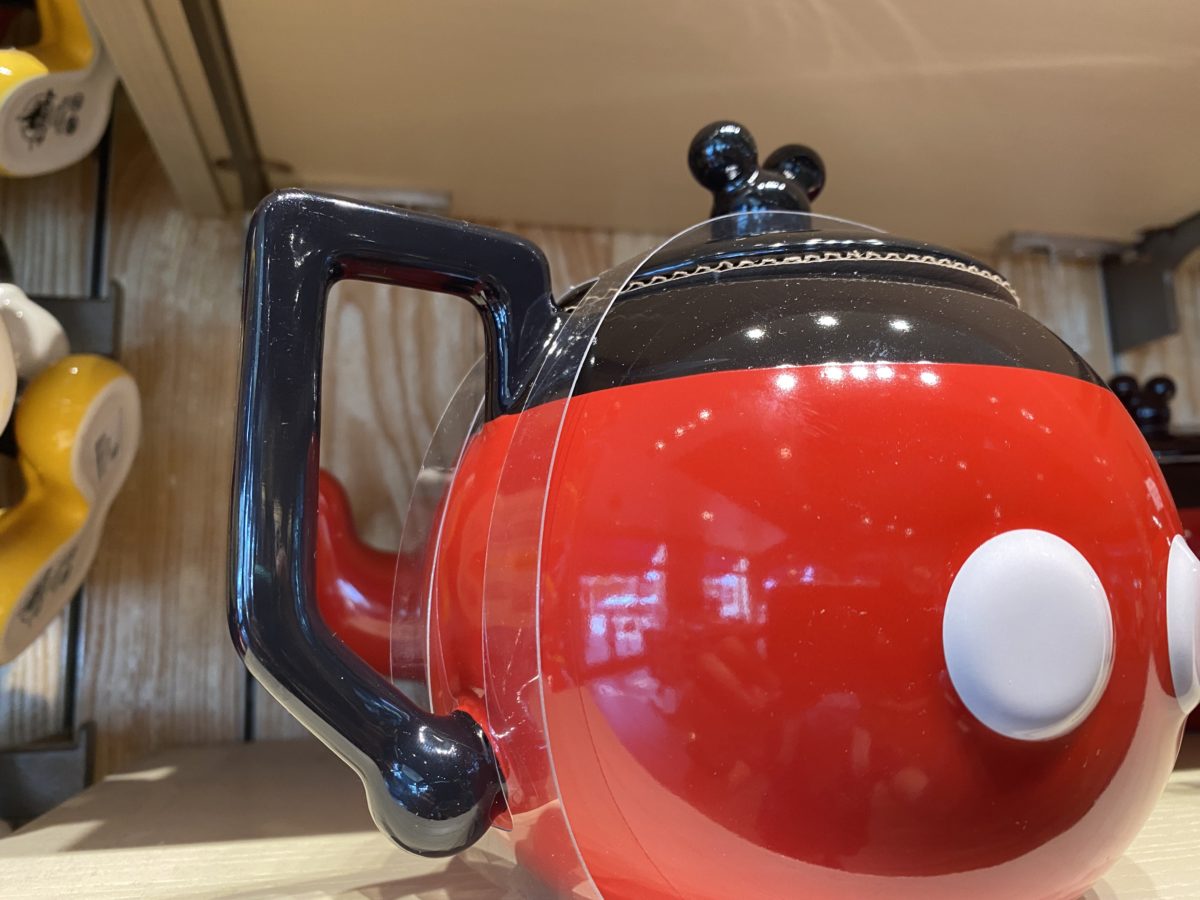 Up until recently, a teapot very similar to this was available, but this one has a new square handle.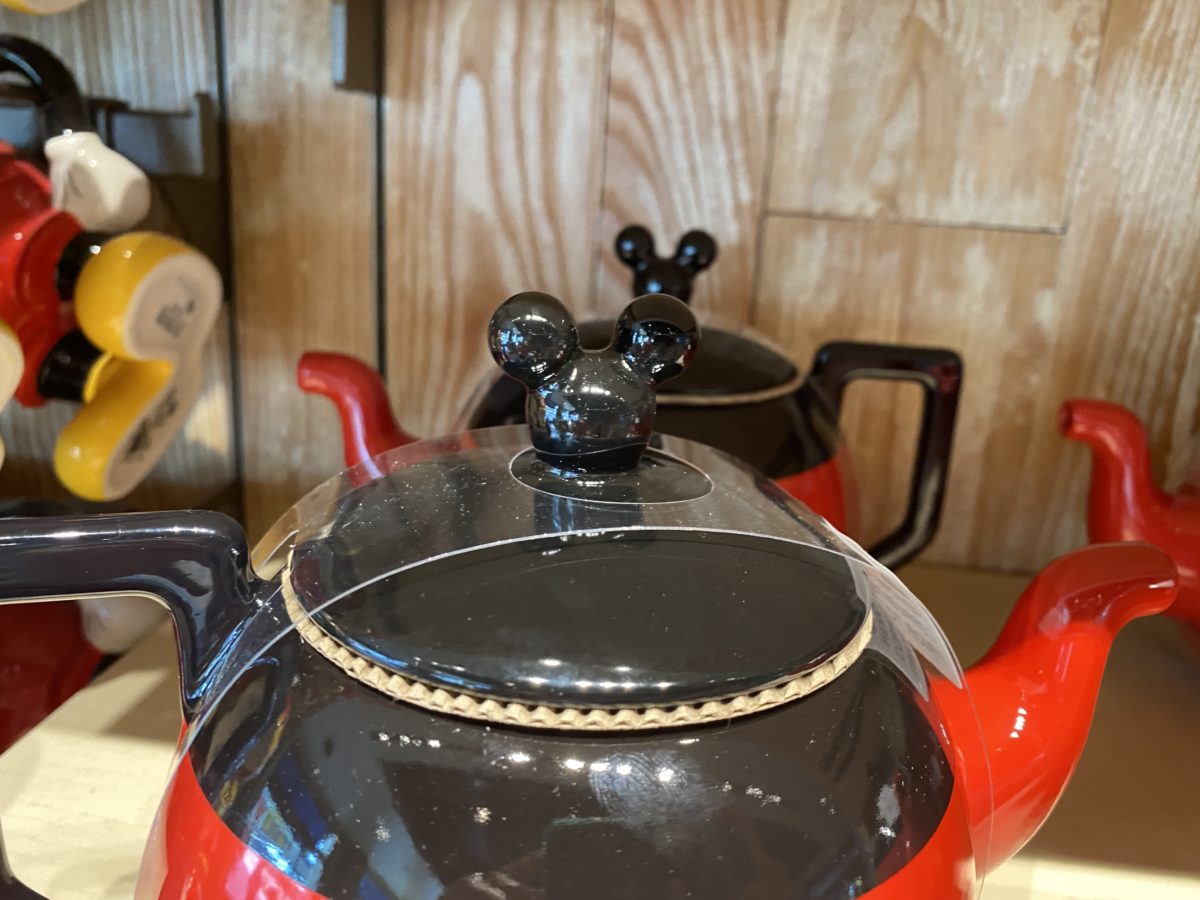 Every little detail of this teapot makes us want it even more than the last one!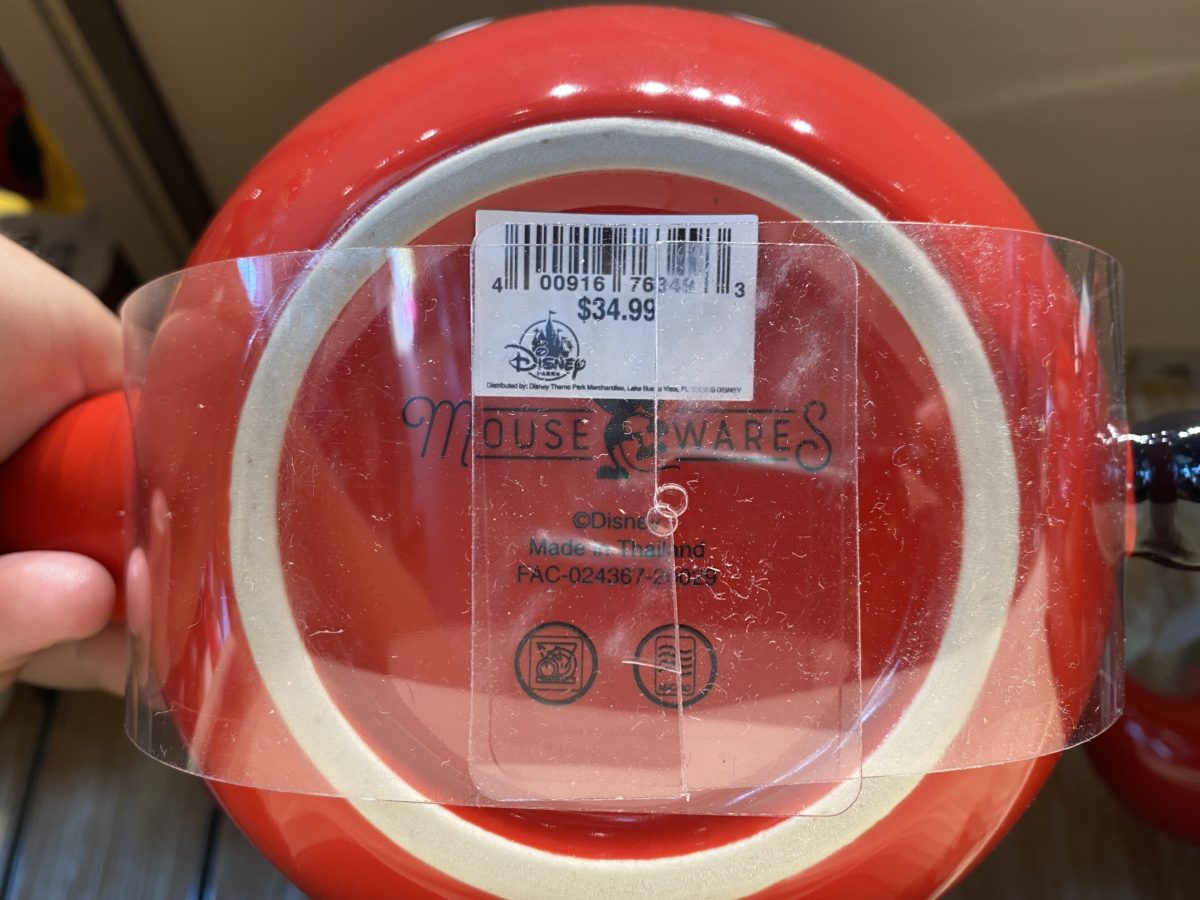 The bottom features the new "Mousewares" logo. This teapot retails for $34.99.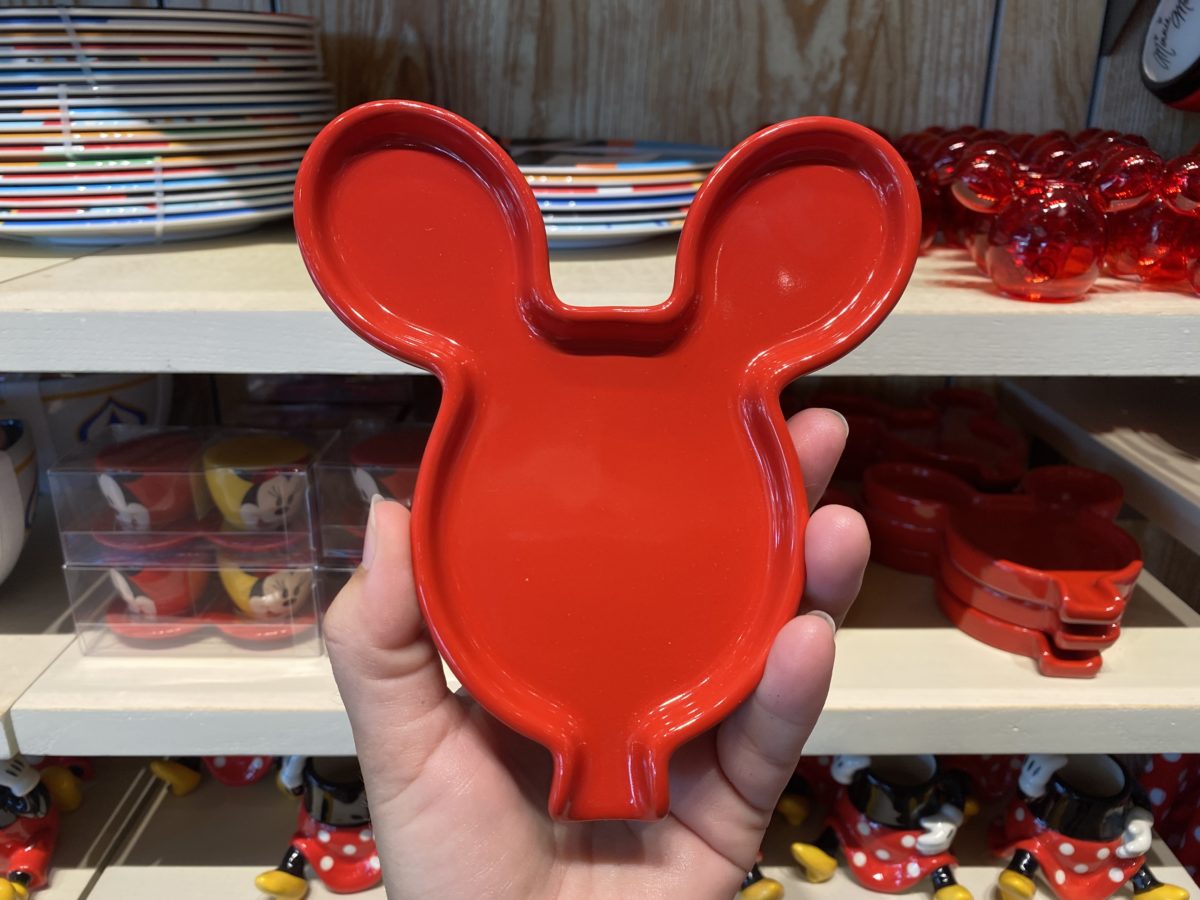 Ready to cook up something awesome? Then you'll need this fun spoon rest shaped after a classic Mickey balloon.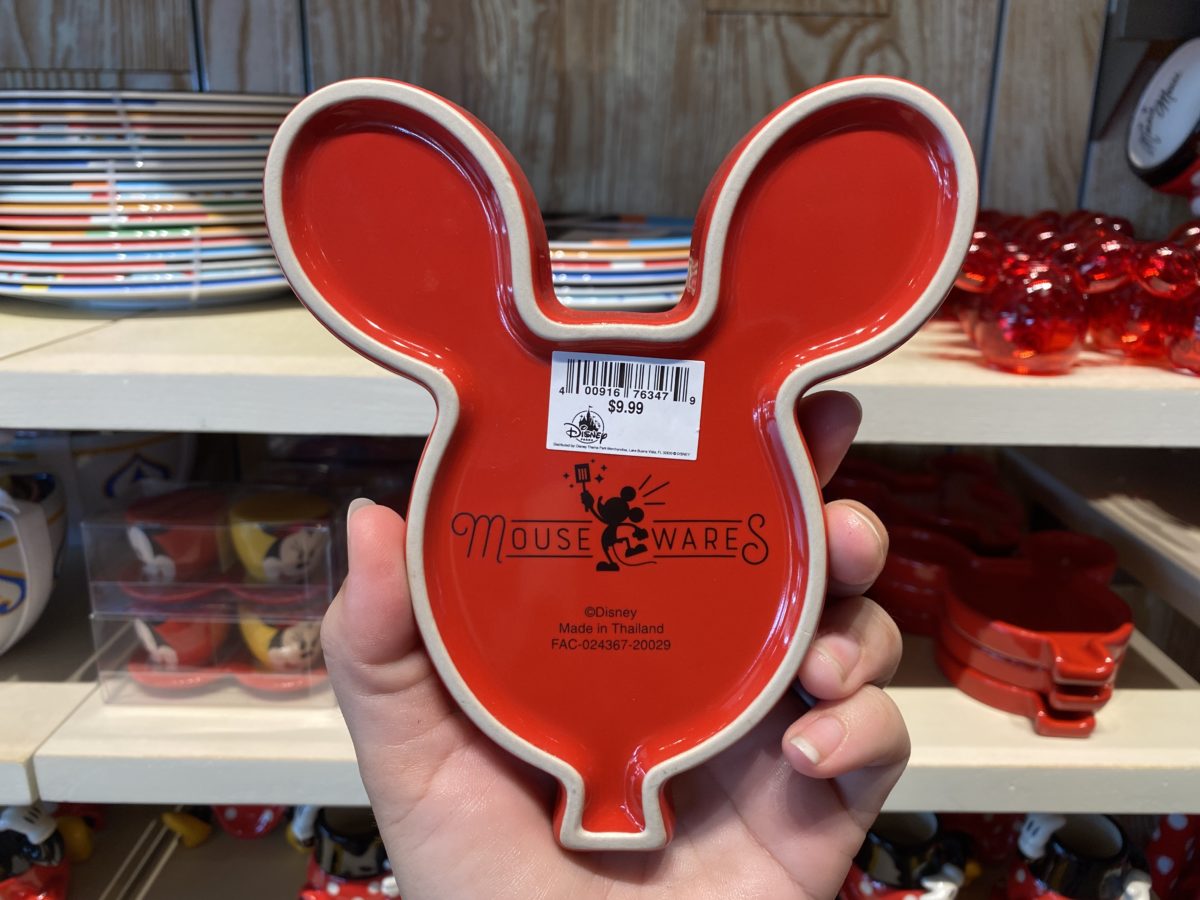 This Mickey balloon spoon rest retails for $9.99.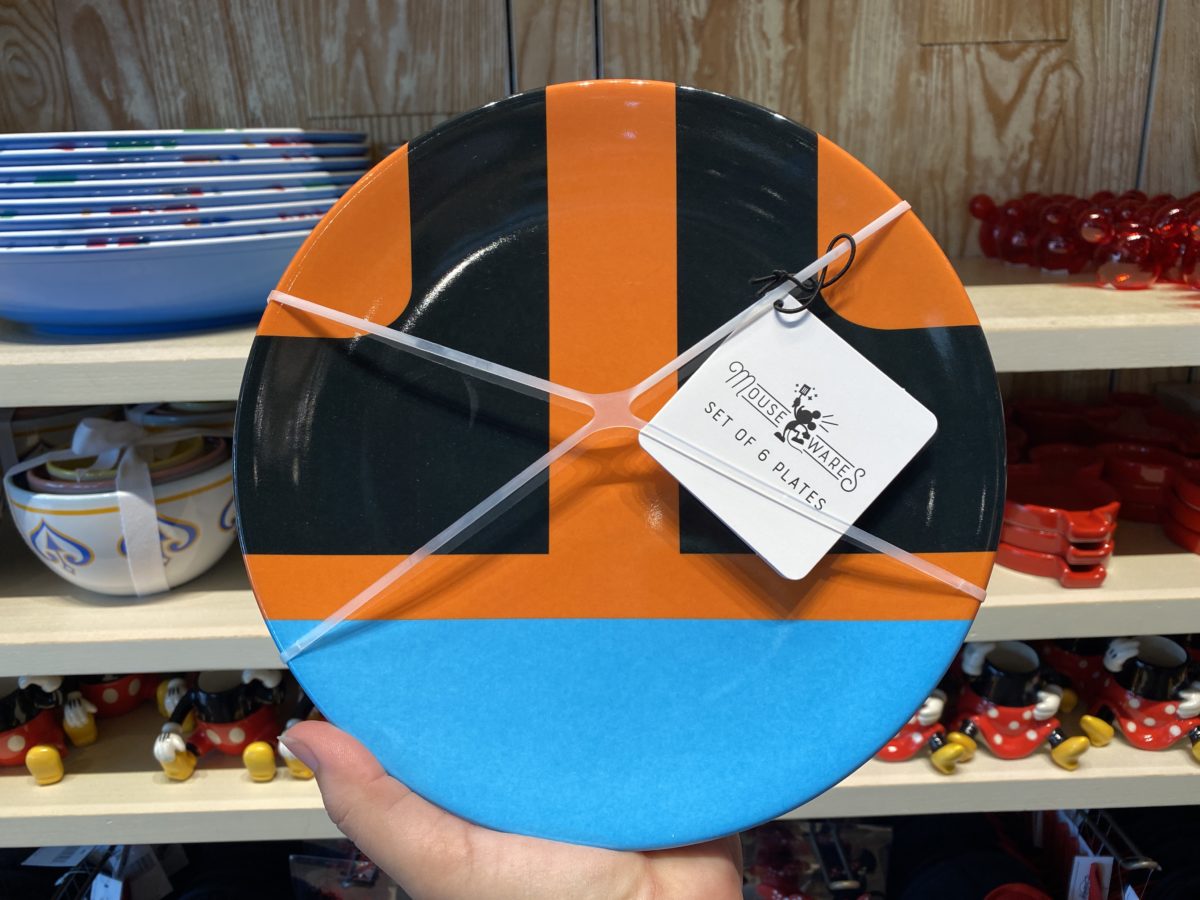 Your other favorite characters get a moment to shine in this collection as well, starting this with melamine plate set.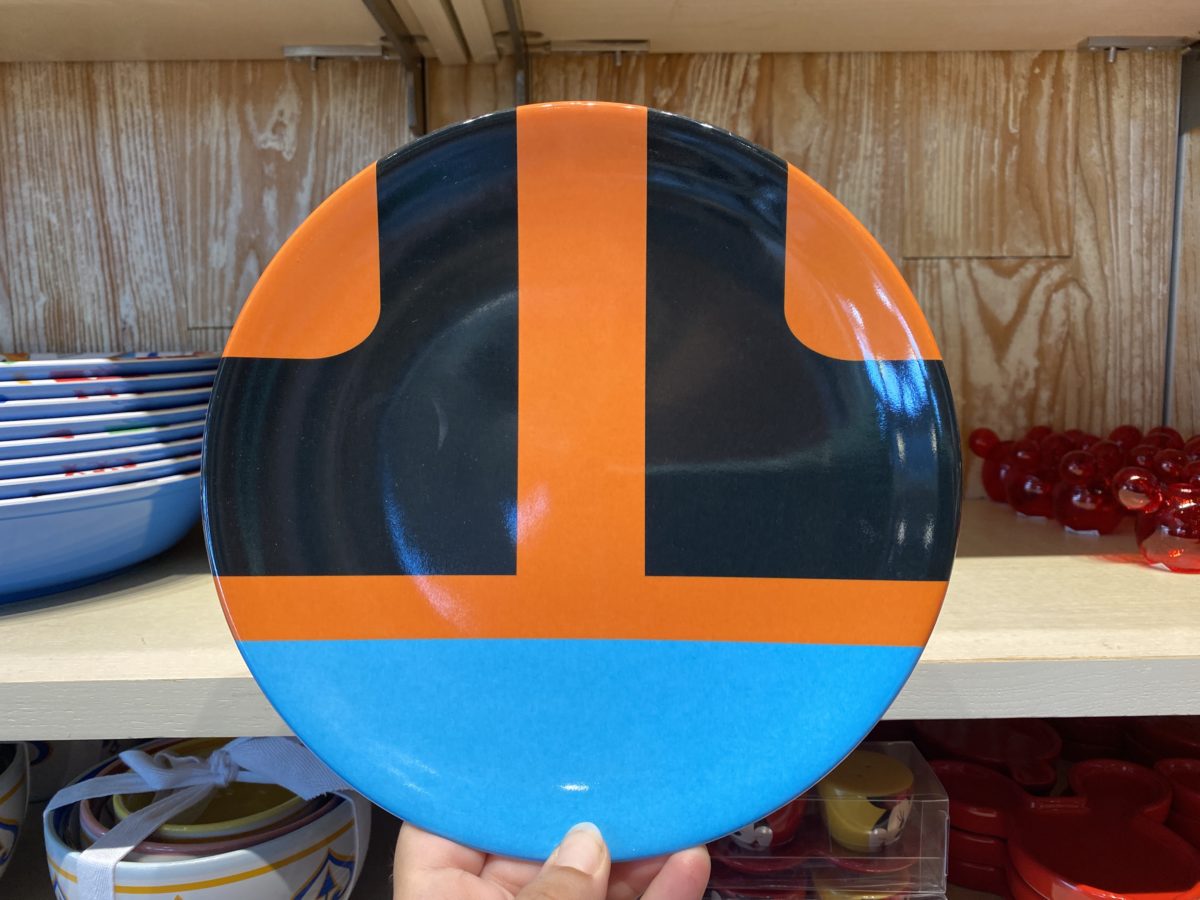 Colorful block style representations of their outfits immediately bring the character to mind. Here's Goofy!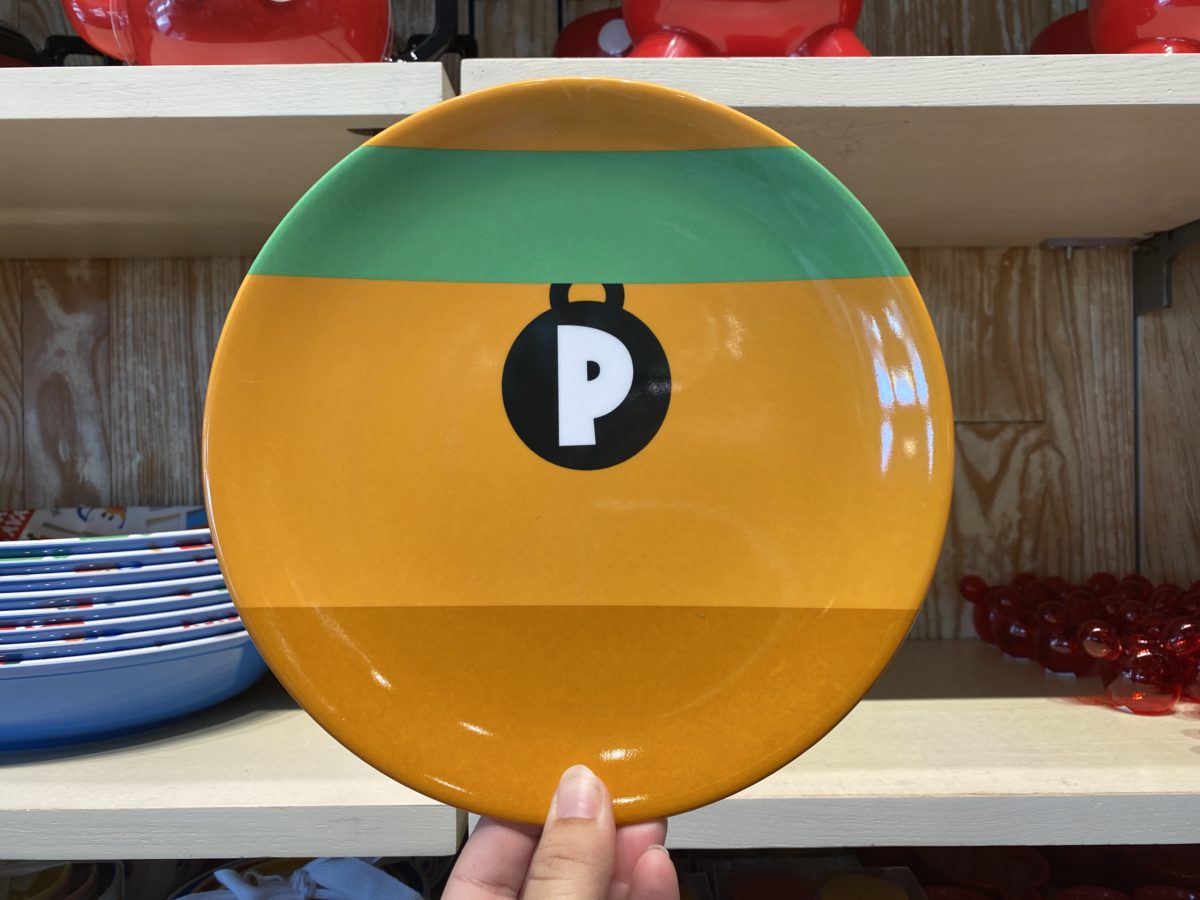 Even a character without a real costume is recognizable. Here's Pluto!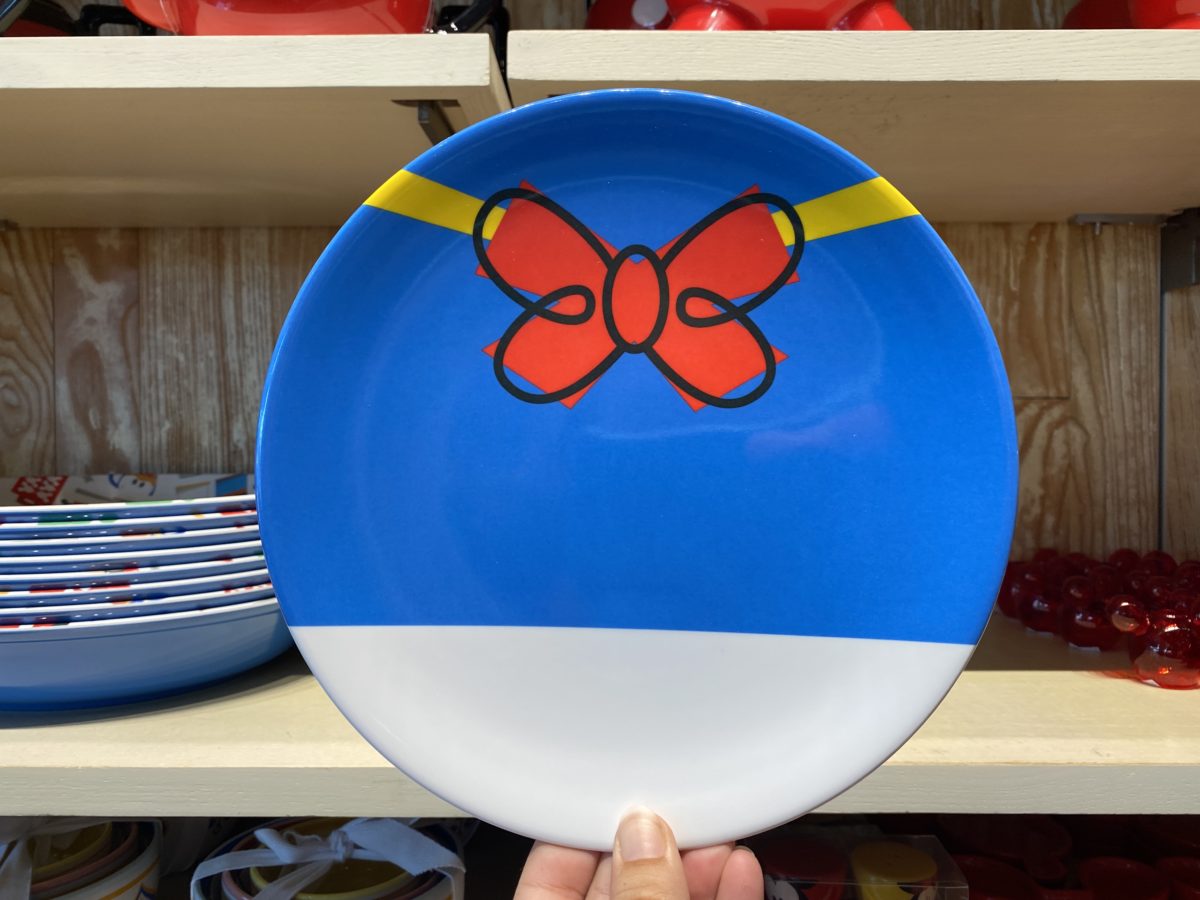 Here's everyone's favorite duck, giving even the Magic Kingdom ducks a run for their money, it's Donald!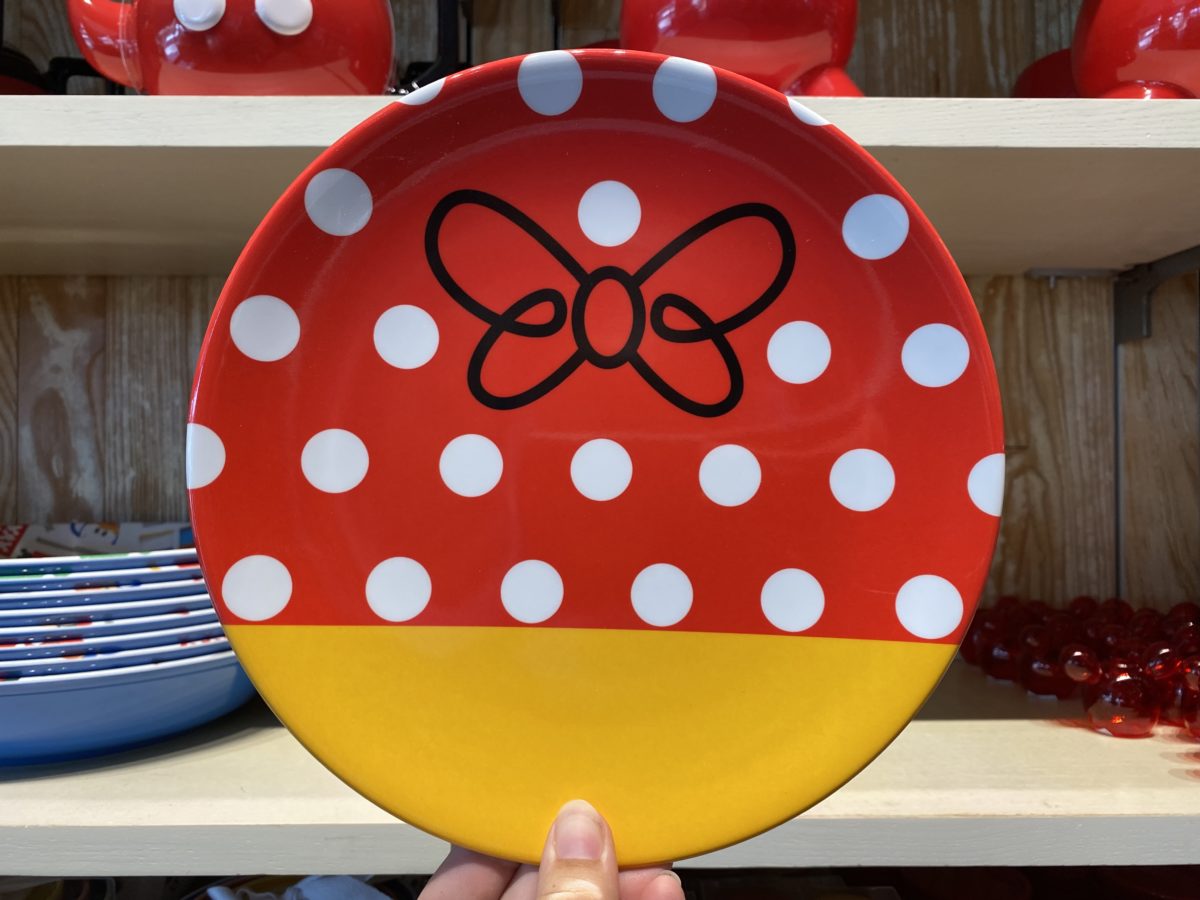 Rocking the dots as always, here's Minnie Mouse.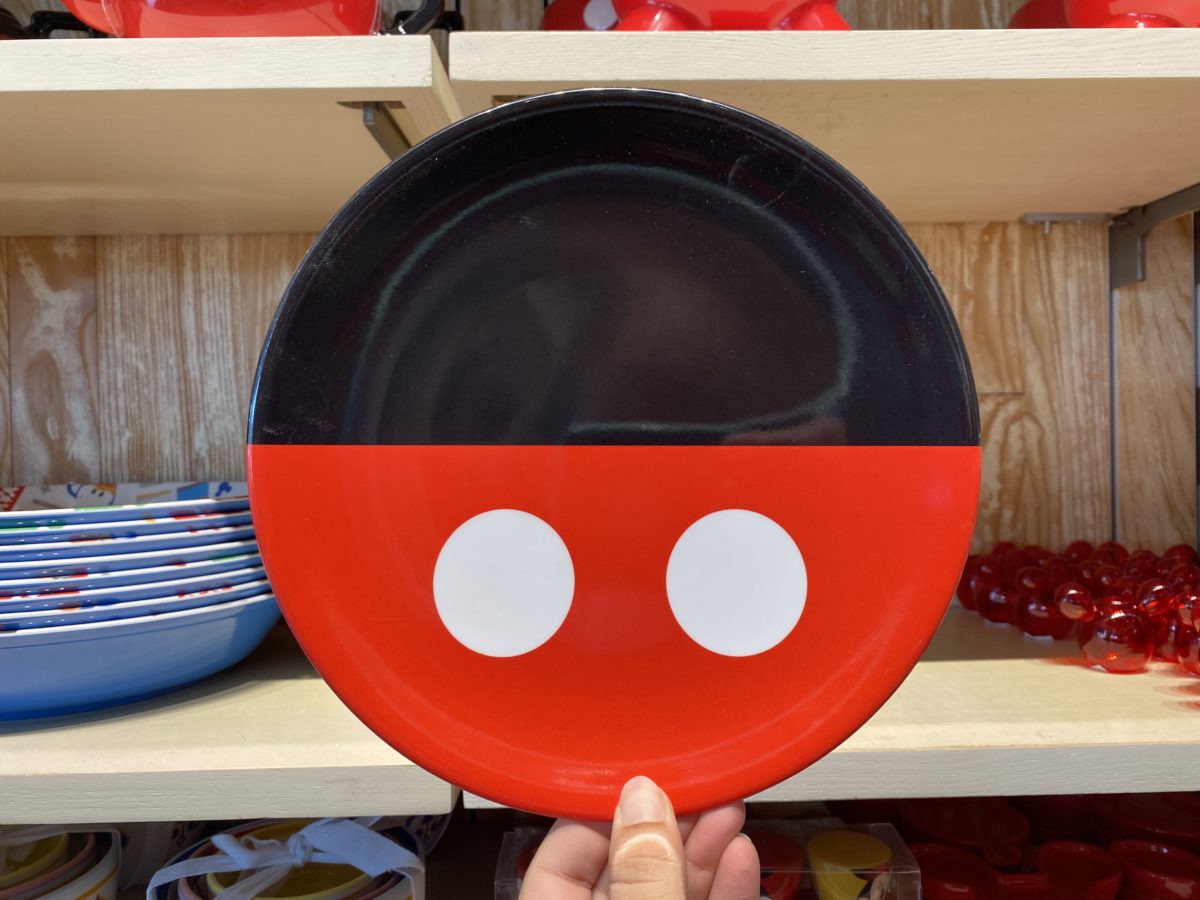 The last character plate is Mickey Mouse.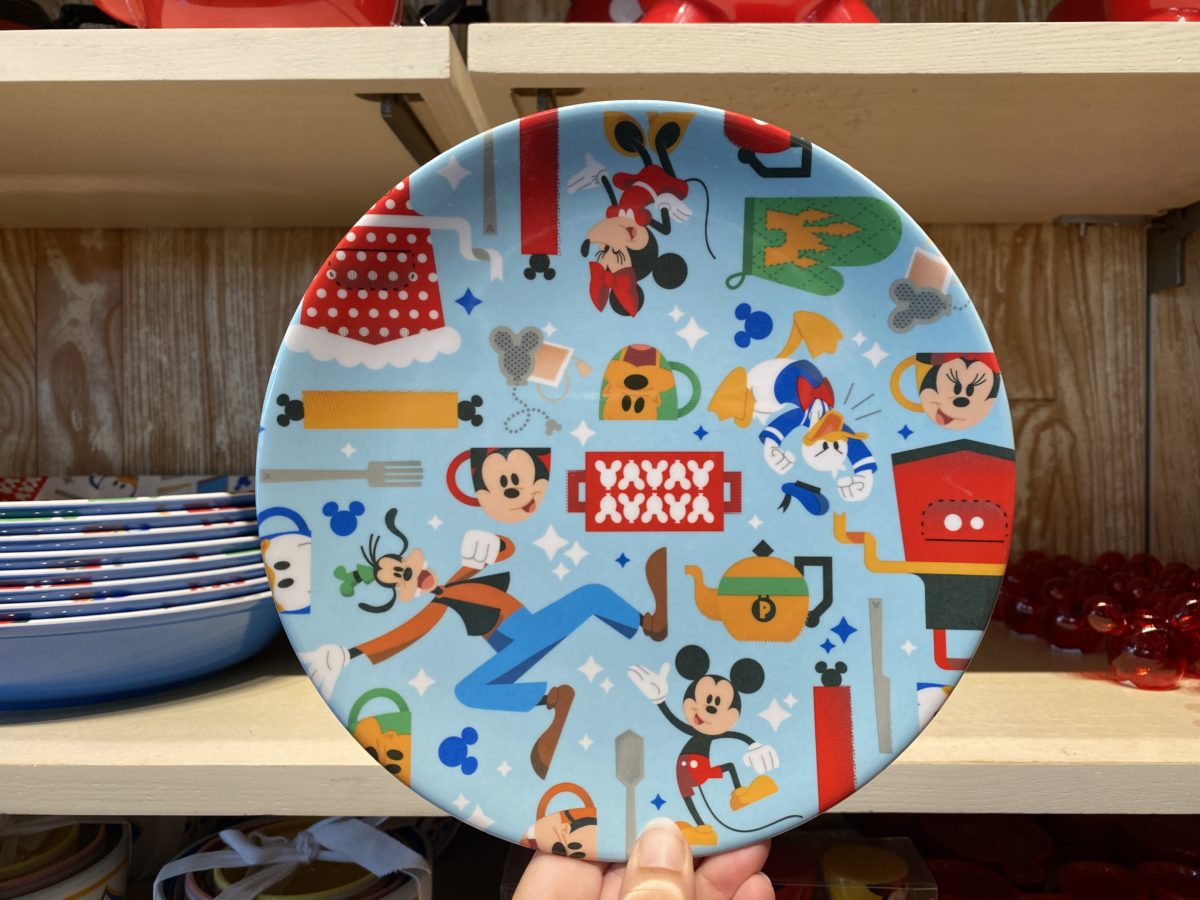 The last plate in the set is this one featuring characters and kitchen wear icons. This set retails for $26.99.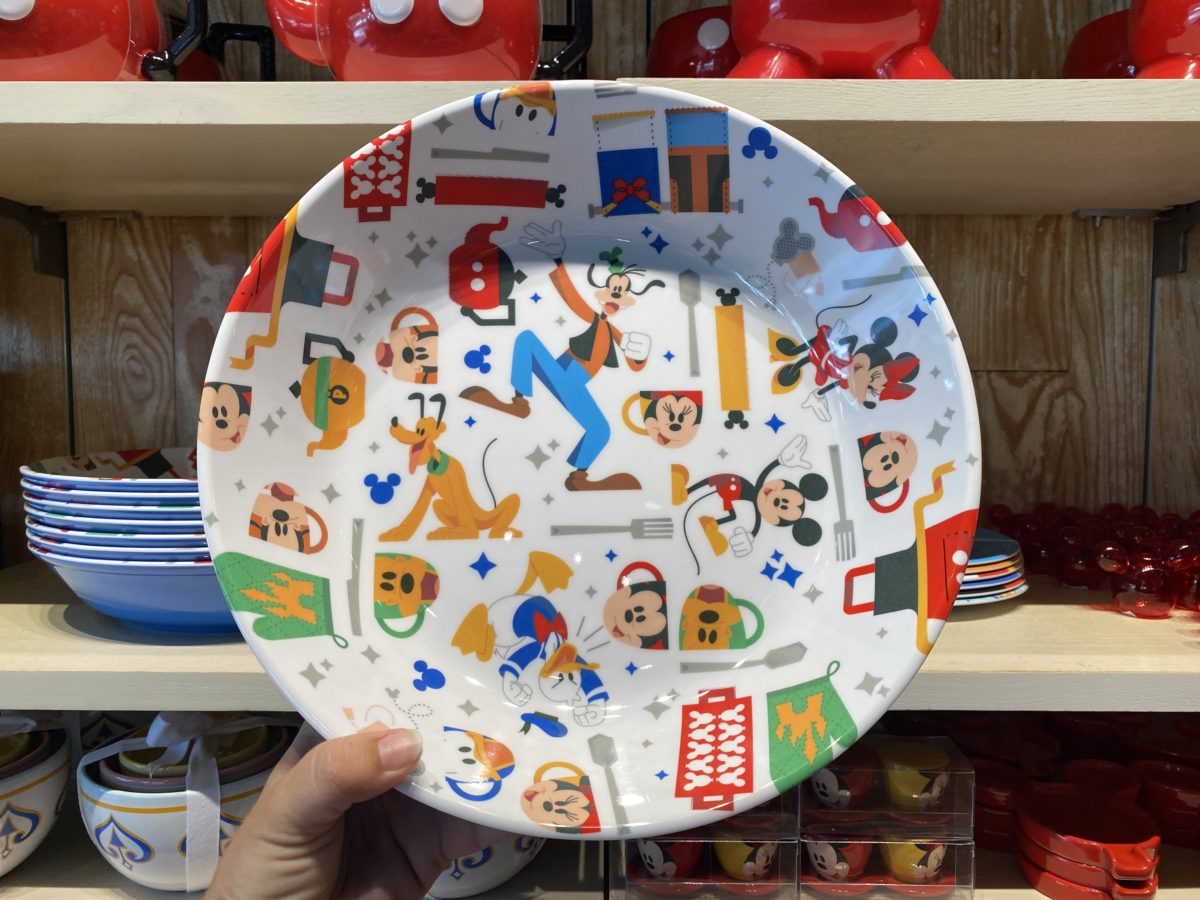 Matching the last plate in the set is this serving bowl, featuring the kitchen character icons.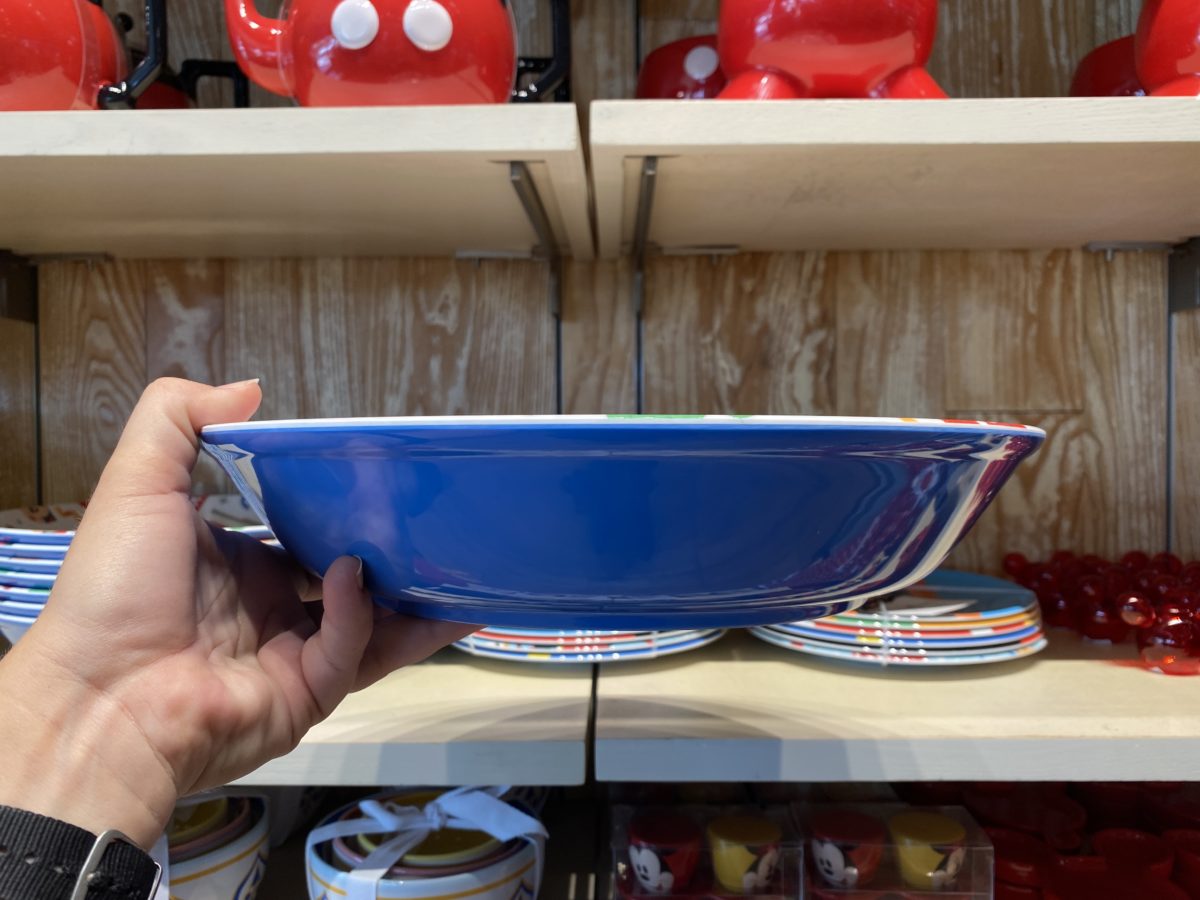 Like the plates, this piece is dishwasher safe, but not microwave safe. It retails for $17.99.
The last piece in the character line is this set of shot glasses, or as Disney so consistently tells us, toothpick holders.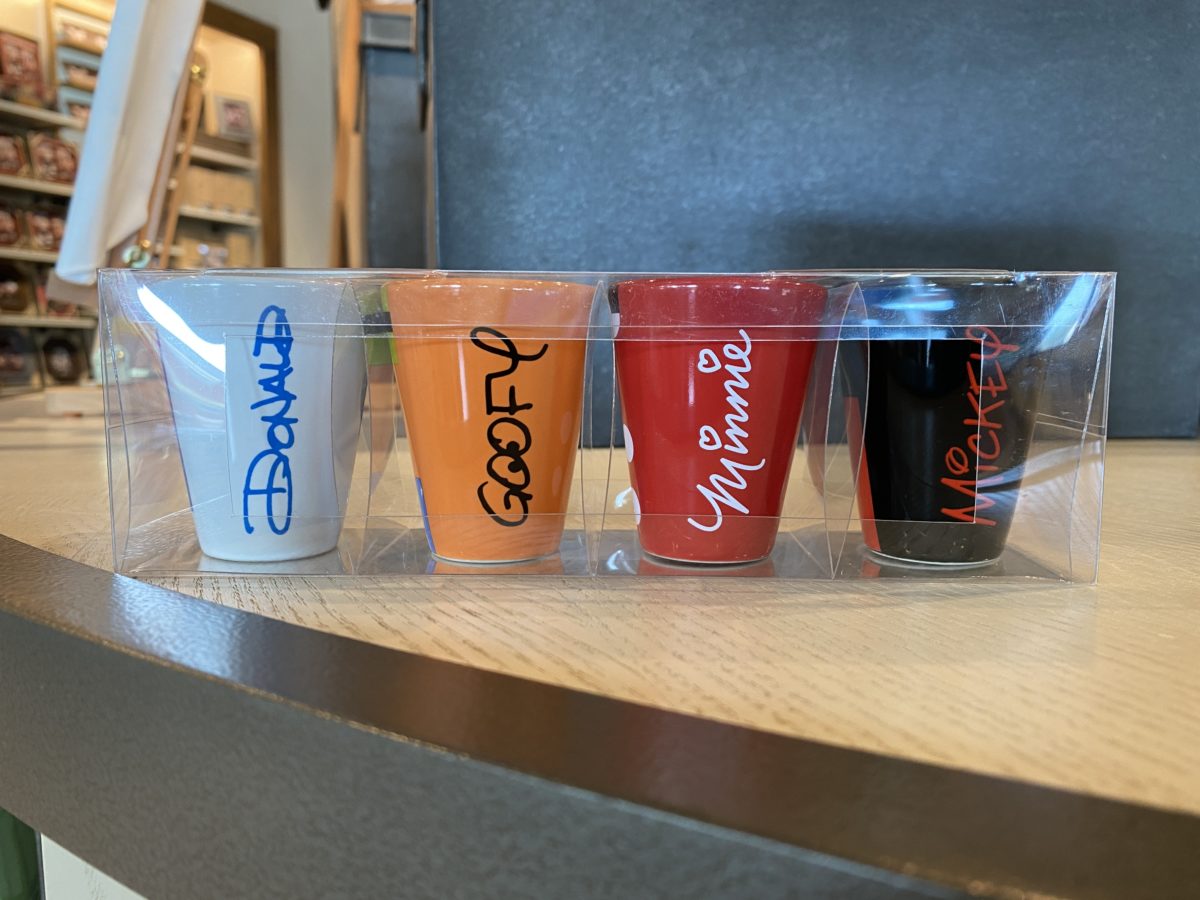 Each glass has its corresponding character's signature on the back. This set retails for $27.99.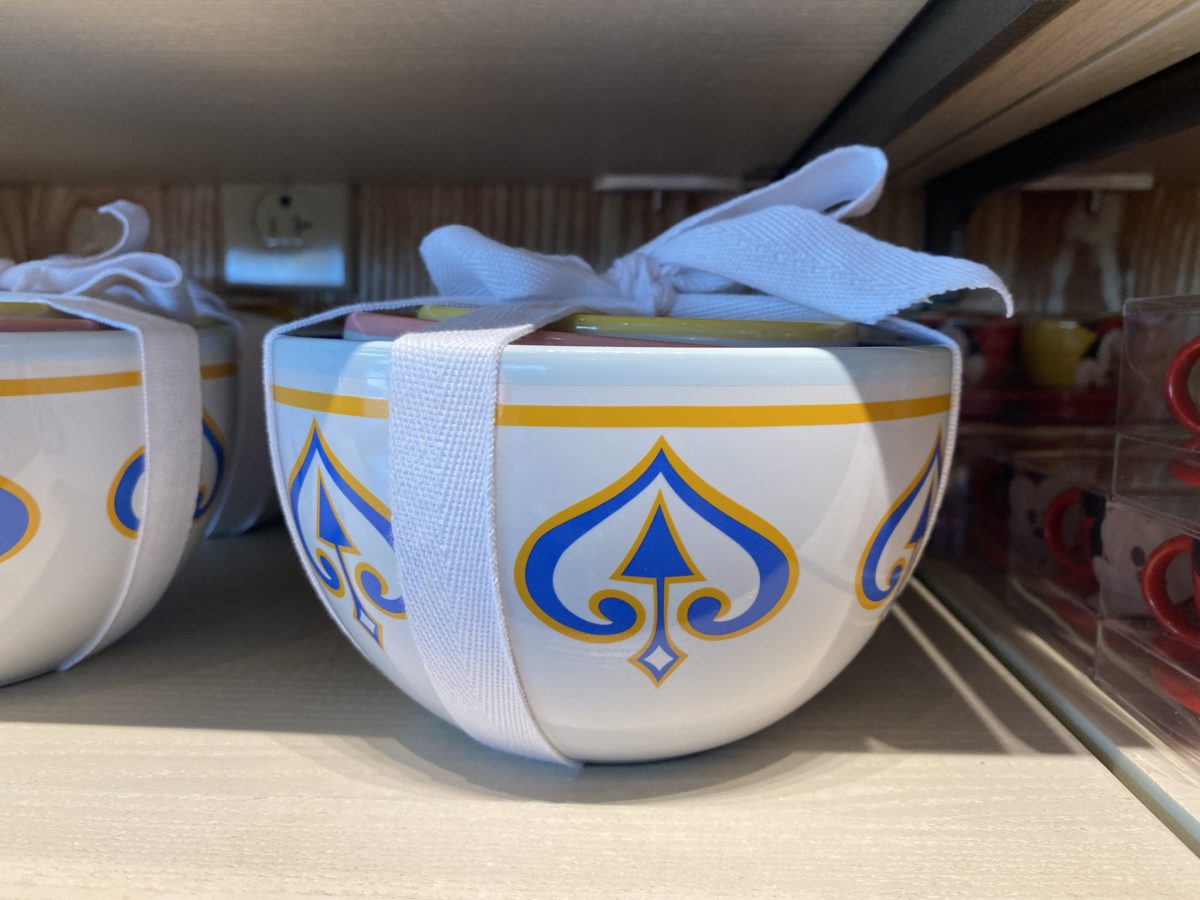 Last but not least, a classic attraction gets a moment to shine. This set of measuring cups is decorated to look like the teacups from the classic Mad Tea Party ride.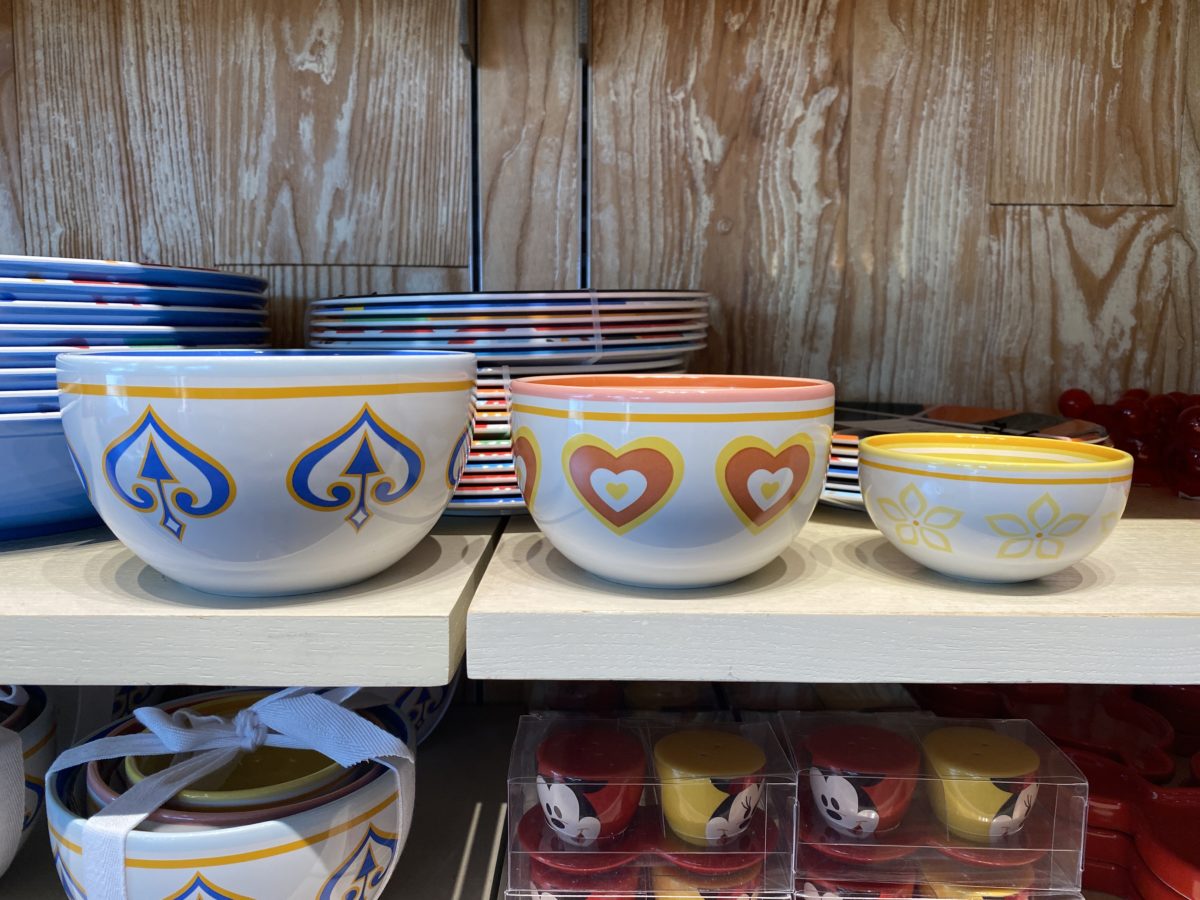 There are three in the set, and while they are technically listed as measuring cups in Disney's retail system, they do not bear any marking on the cups to denote how much each cup might hold.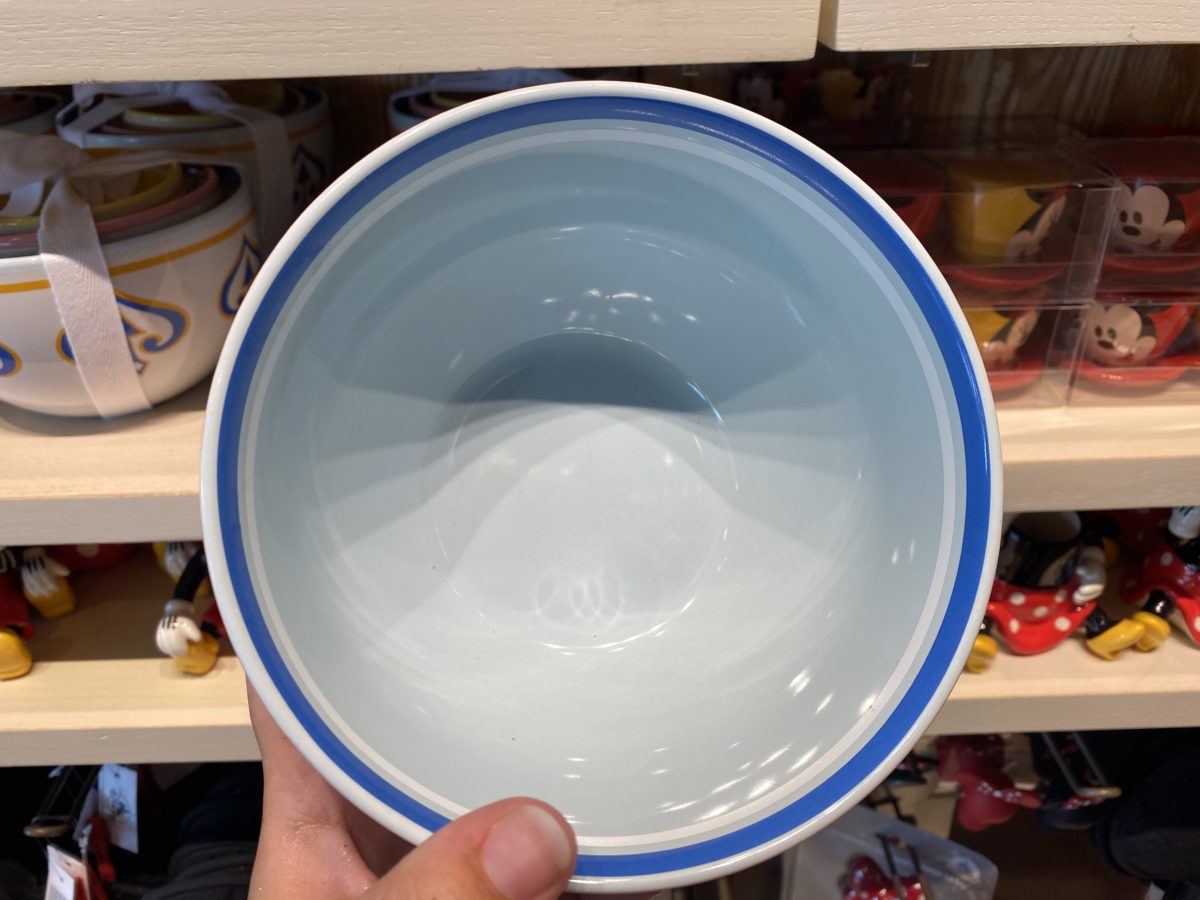 Each color is a different size.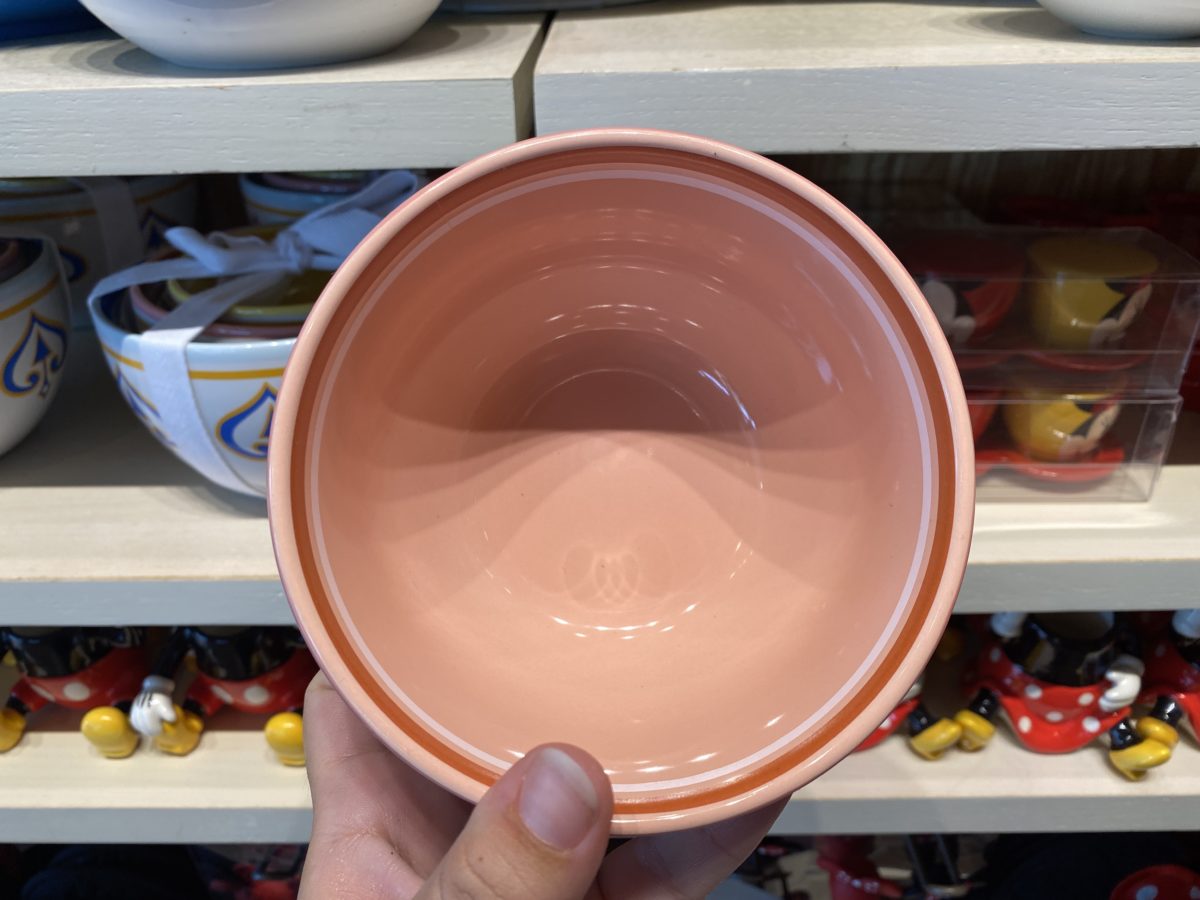 If we had to hazard a guess, we would think perhaps this was a 2-cup, 1-cup, half-cup set.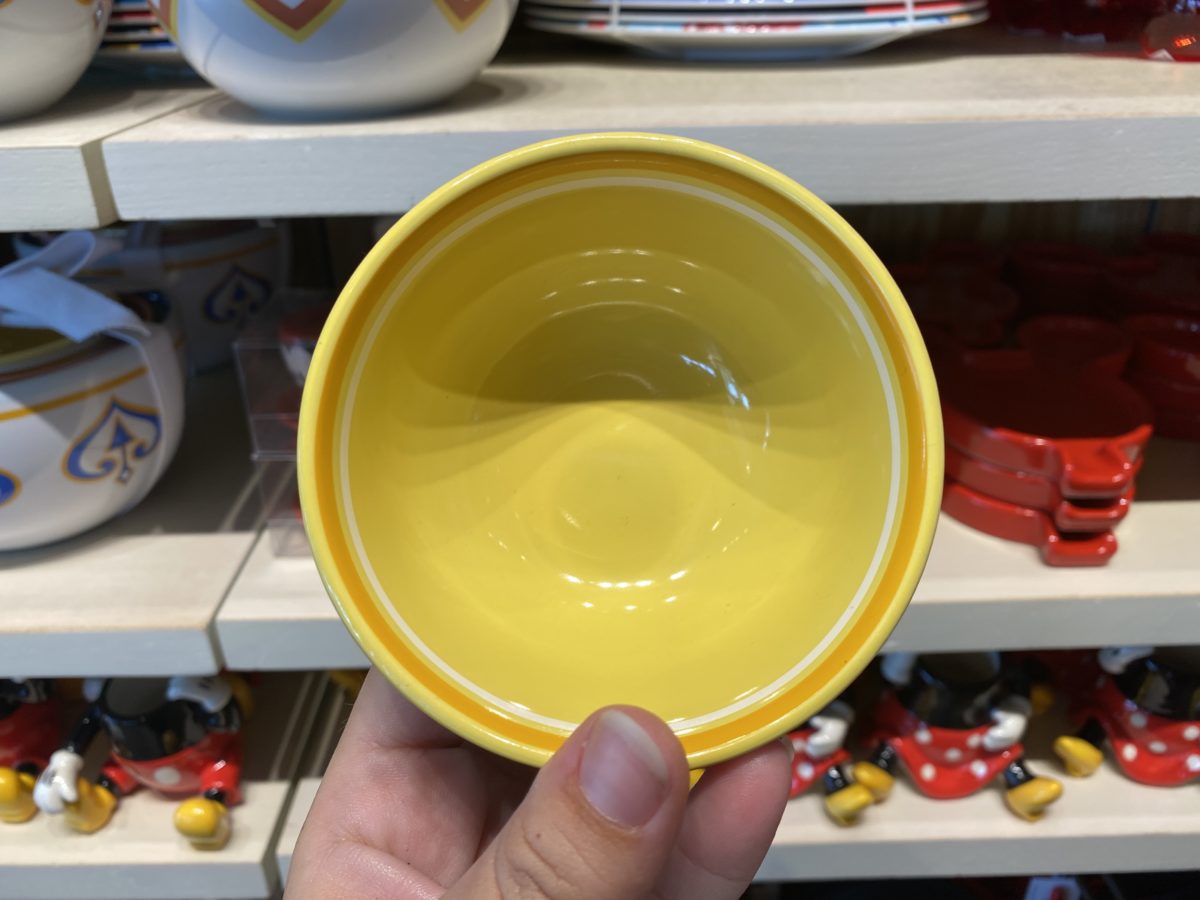 This set retails for $34.99.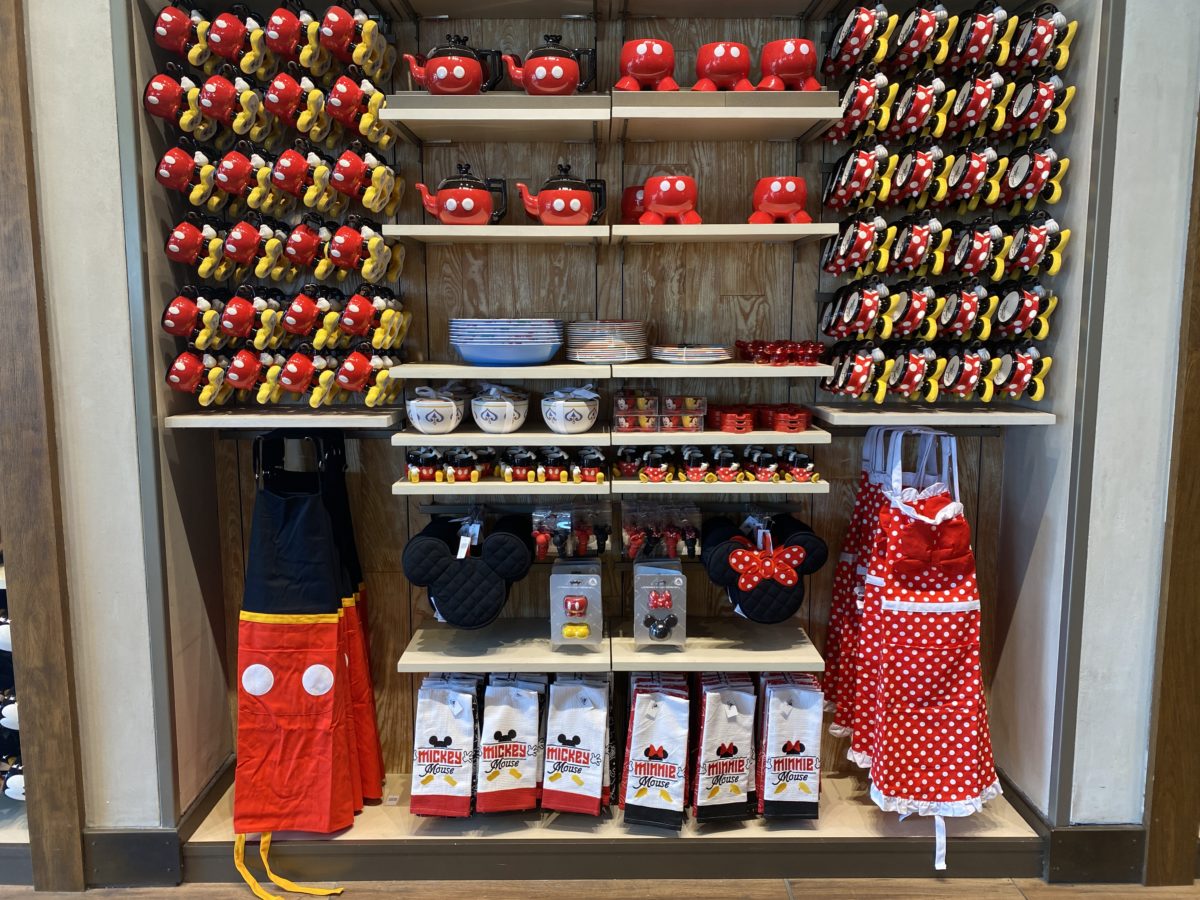 With so many new housewares and Mousewares, is your kitchen about to get a Disney-themed upgrade? Let us know in the comments!