Good morning from Disney Springs! As the only open Disney location in the country right now, it's understandable that people wanting a little taste of Disney magic would come here.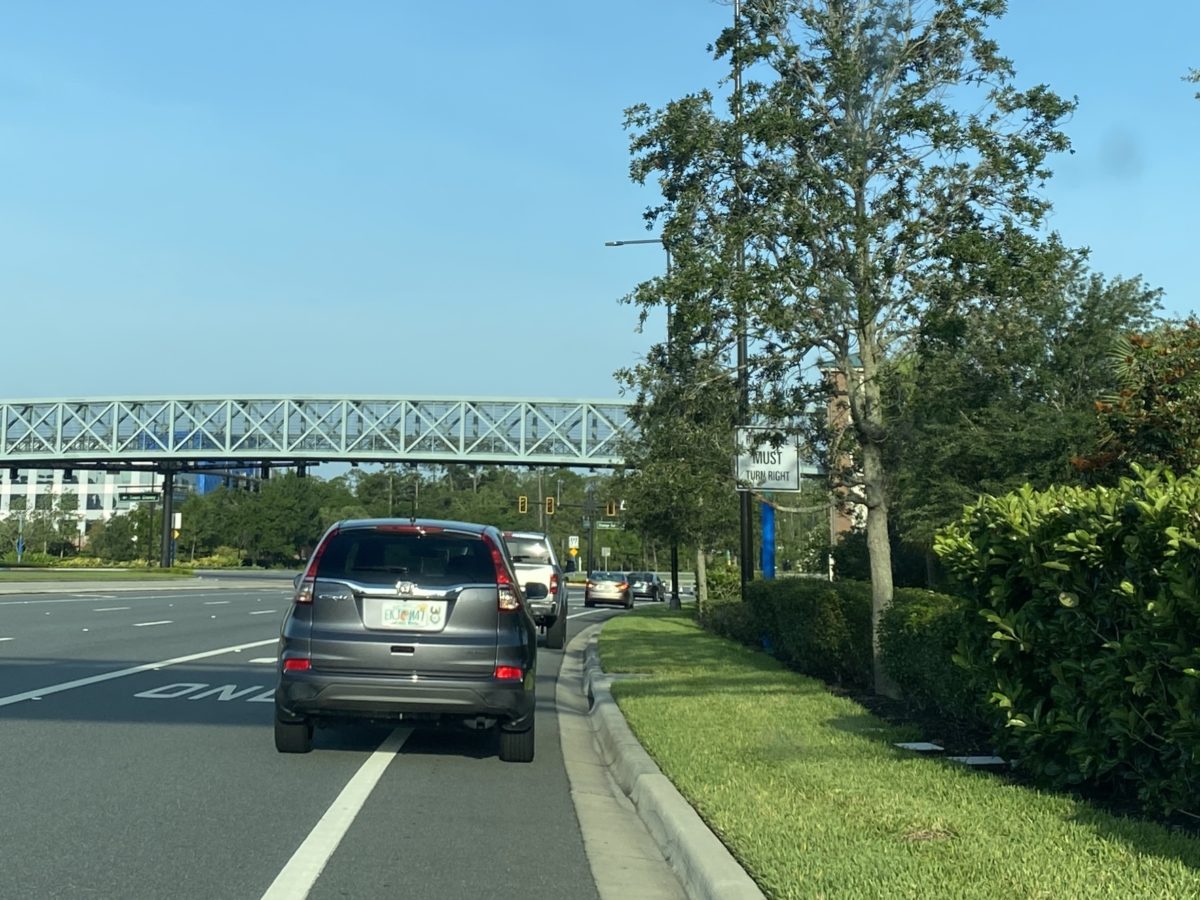 Although nothing like the mad dash and crazy line of the first day, cars still lined up outside of the garage to park in Orange Garage at 8am to try to be one of the first few shoppers in World of Disney.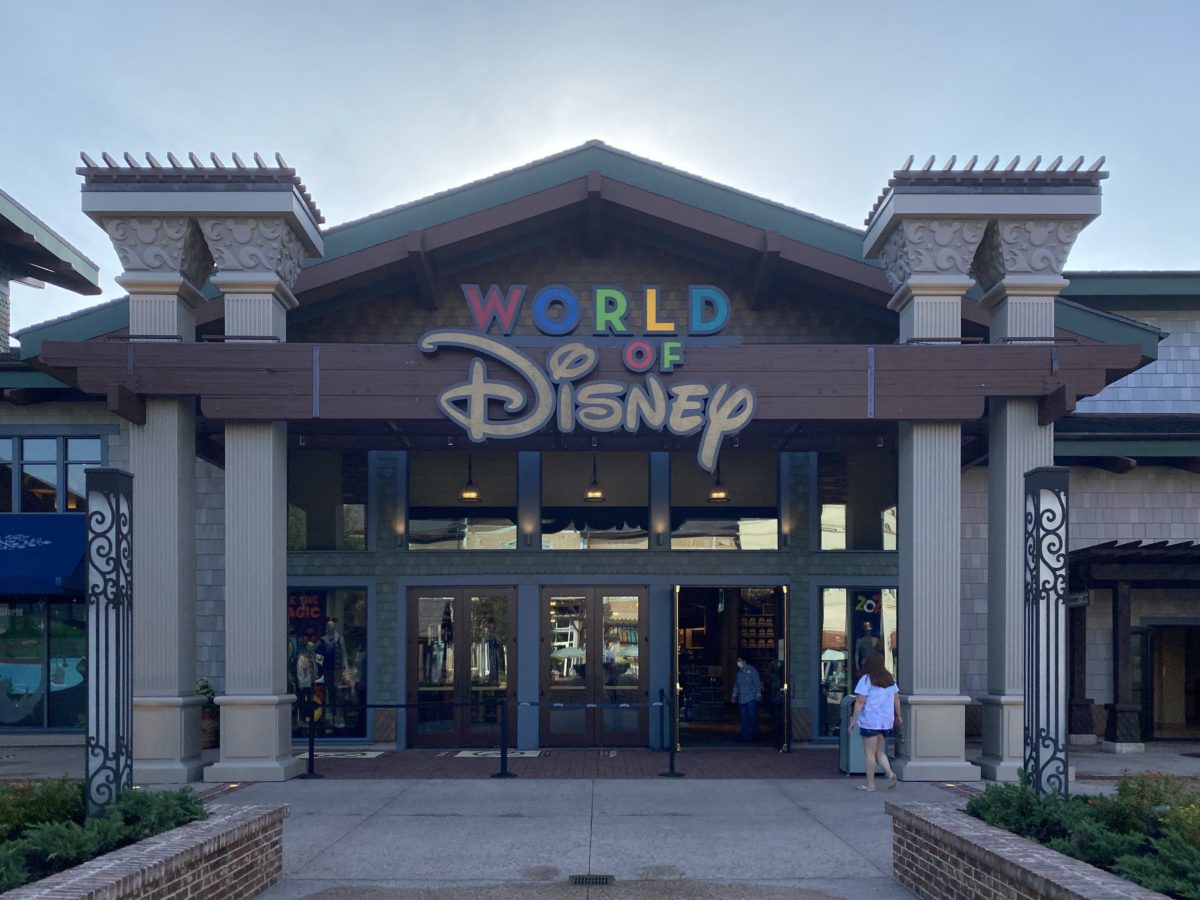 Each day, the group of power walkers heading to straight to World of Disney after parking walks a little slower, although we all walk with a purpose to get that merchandise! Once again, there was no wait to get in the store today.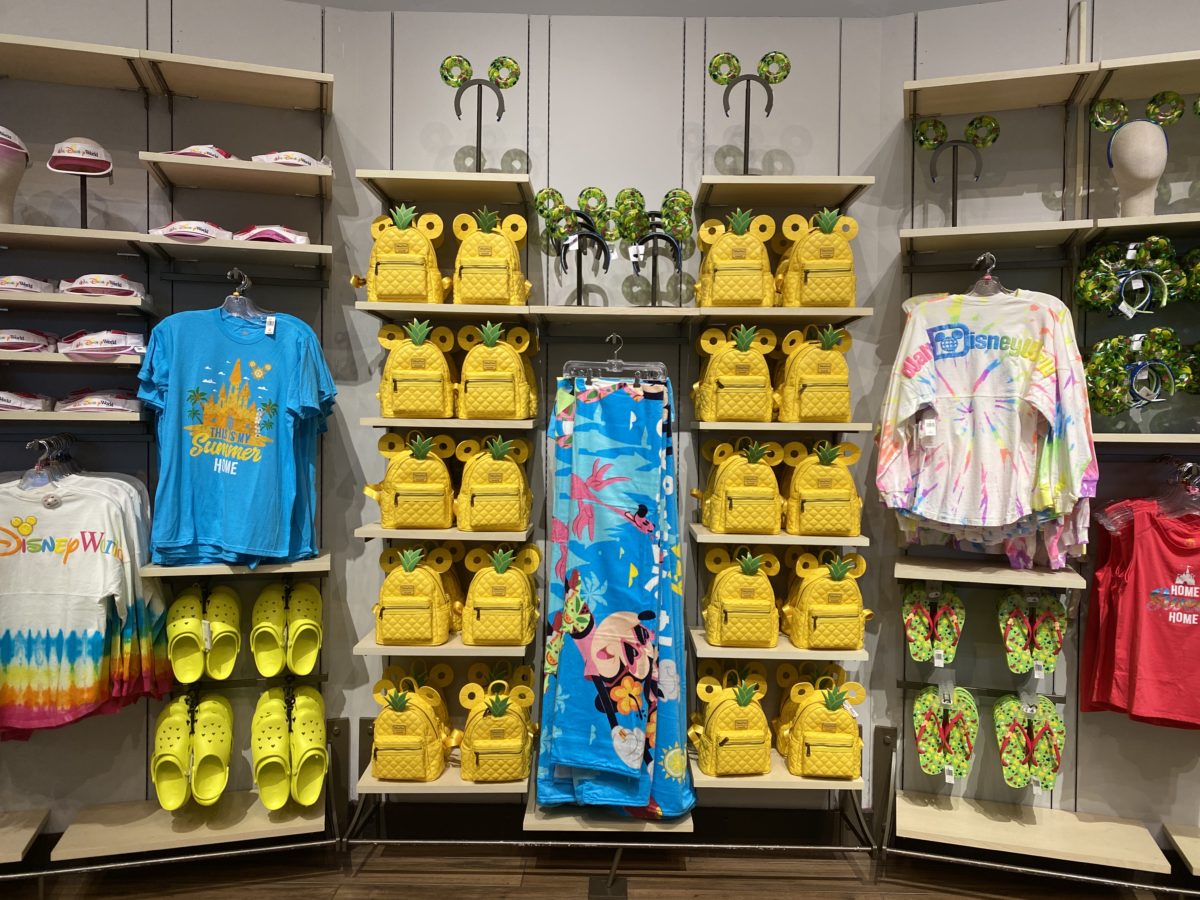 Once inside, we saw that the very popular Mickey Pineapple Loungefly mini backpack had been fully restocked. Lots of shoppers took advantage of the full shelves!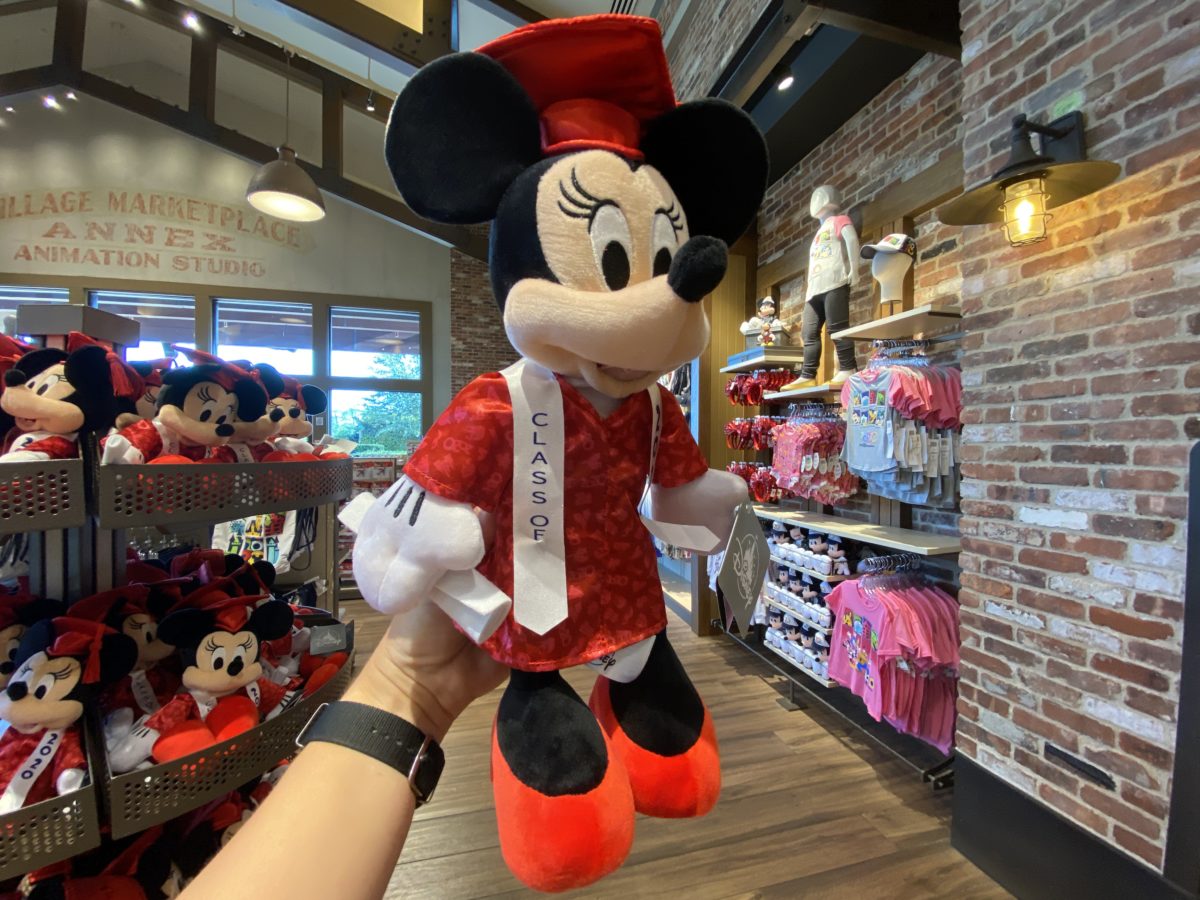 We also found more cute Class of 2020-themed plush. Today, Minnie Mouse made her first appearance.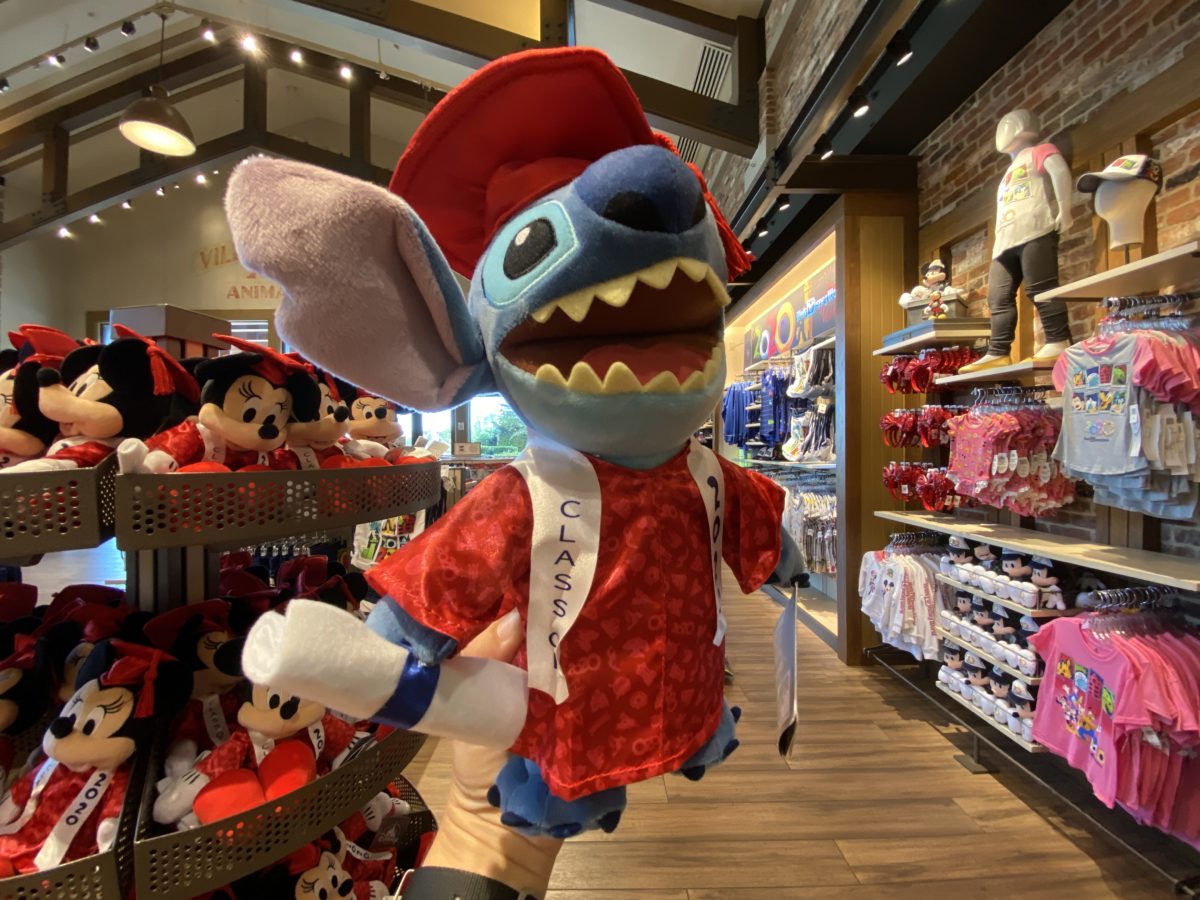 Graduation Stitch also made a reappearance today, to everyone's delight.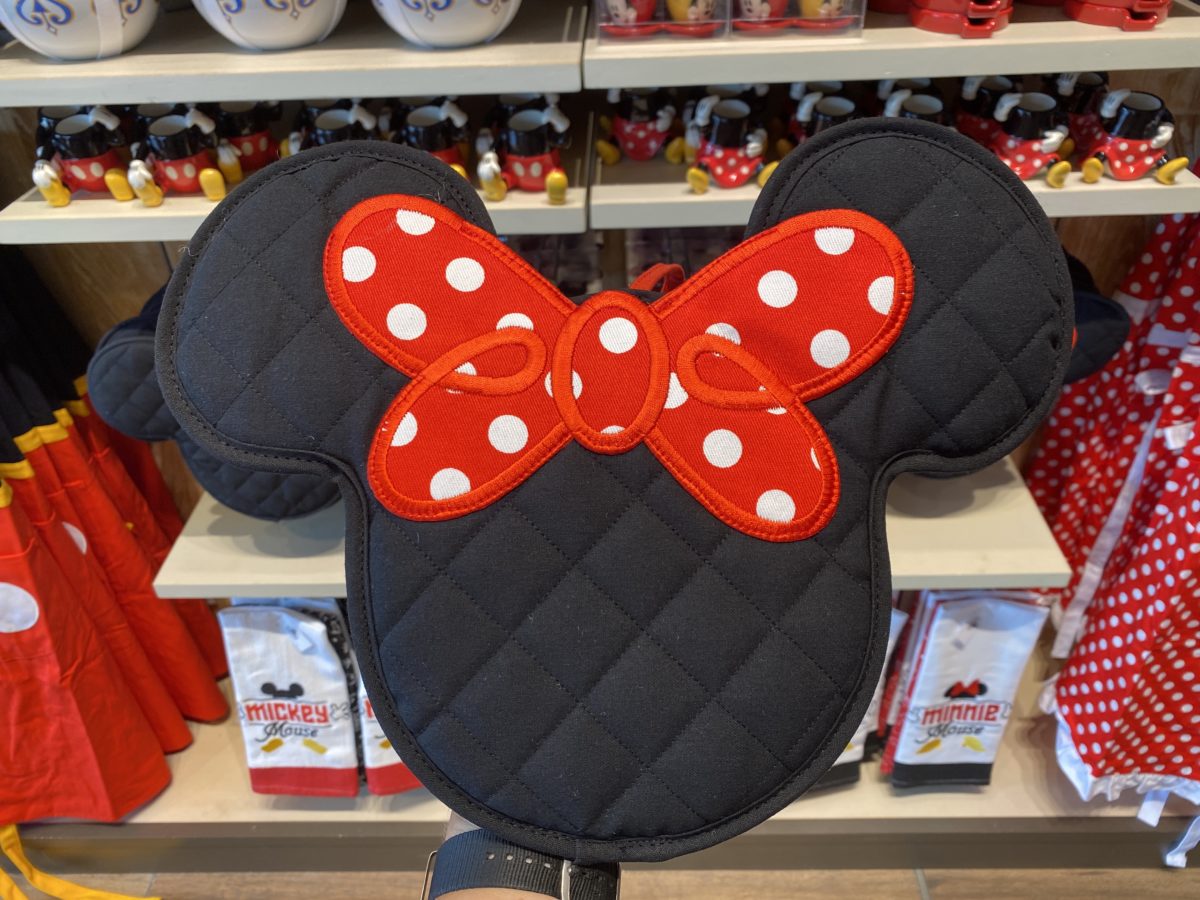 We found a whole new line of character themed housewares called "Mousewares." For pictures and details on the full line, read our article here.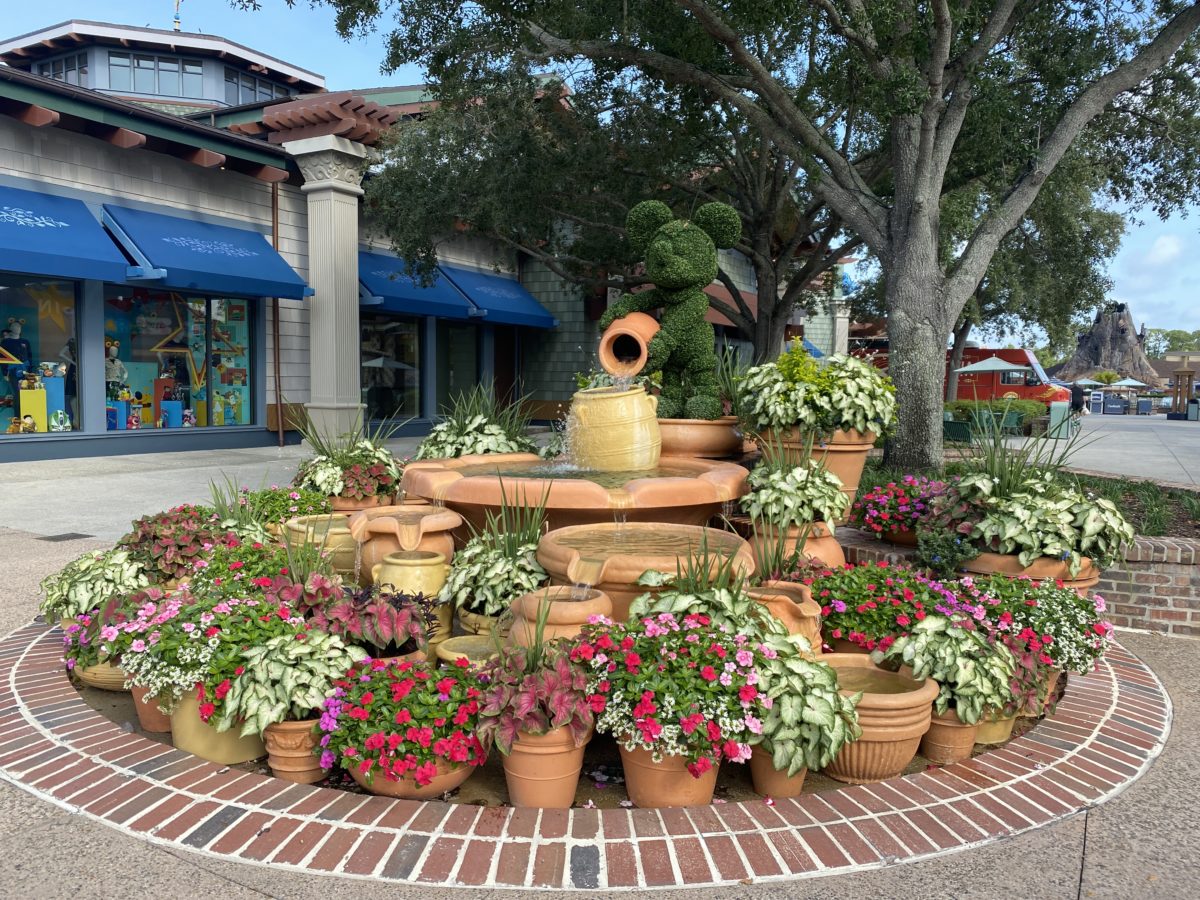 Just outside of World of Disney is this Mickey Mouse topiary. We miss EPCOT's International Flower and Garden Festival, don't you? We didn't get enough time to enjoy it this year.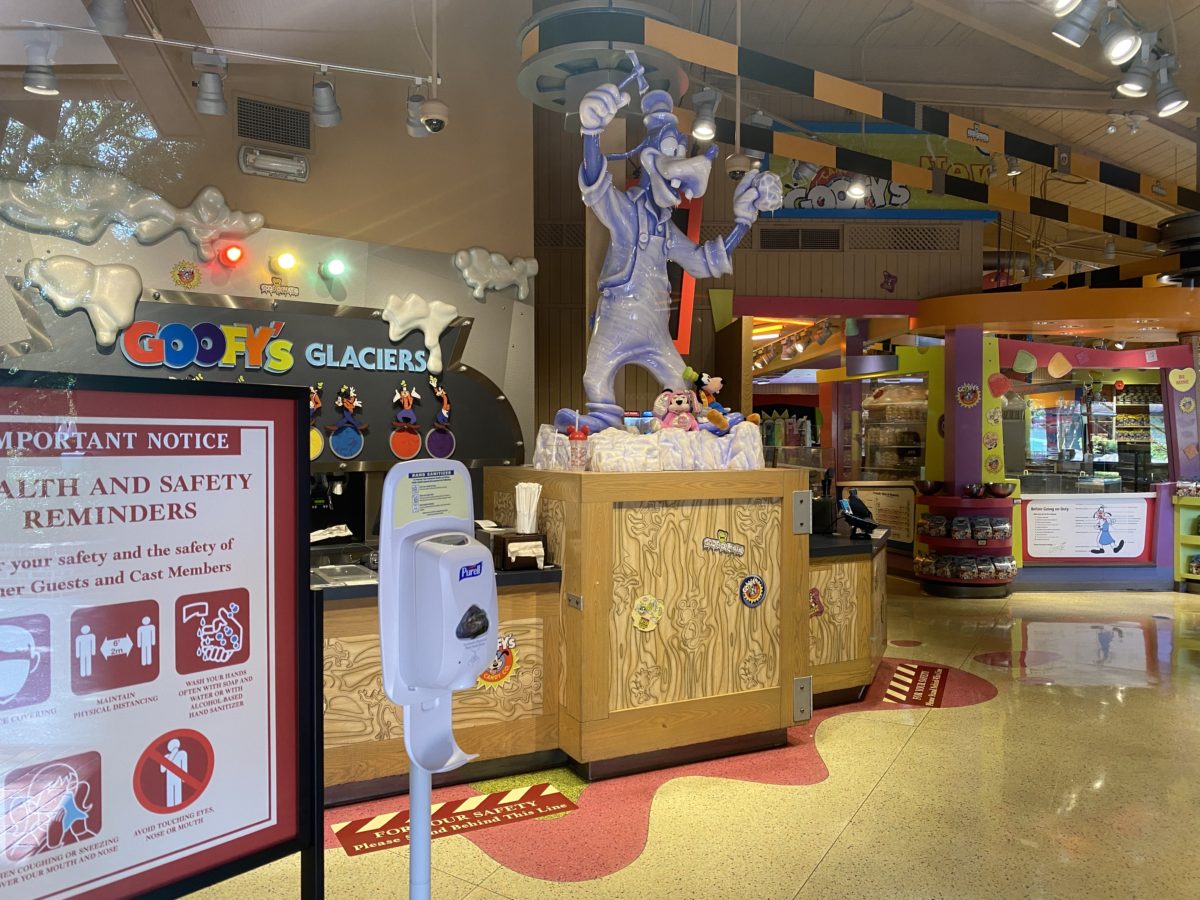 We peeked into the windows of Goofy's Candy Co., and were saddened by what we saw. Trash still sits on the counter next to the Easter plush that was being sold in the parks before they closed. It's like a time capsule in there.
Some items remain on the shelves, and there are boxes of stock on the floor, but a lot is missing. We haven't seen any activity around the store, but we can't wait for it to open!
We've enjoyed seeing all the hard working K-9 units around Disney Springs recently, as the security presence has been noticeably increased during the phased reopening. Today, we got to witness a rare moment of play between this officer and his "paw-tner." Remember, they are working animals, and cannot be pet while on the job––we can only admire from a distance.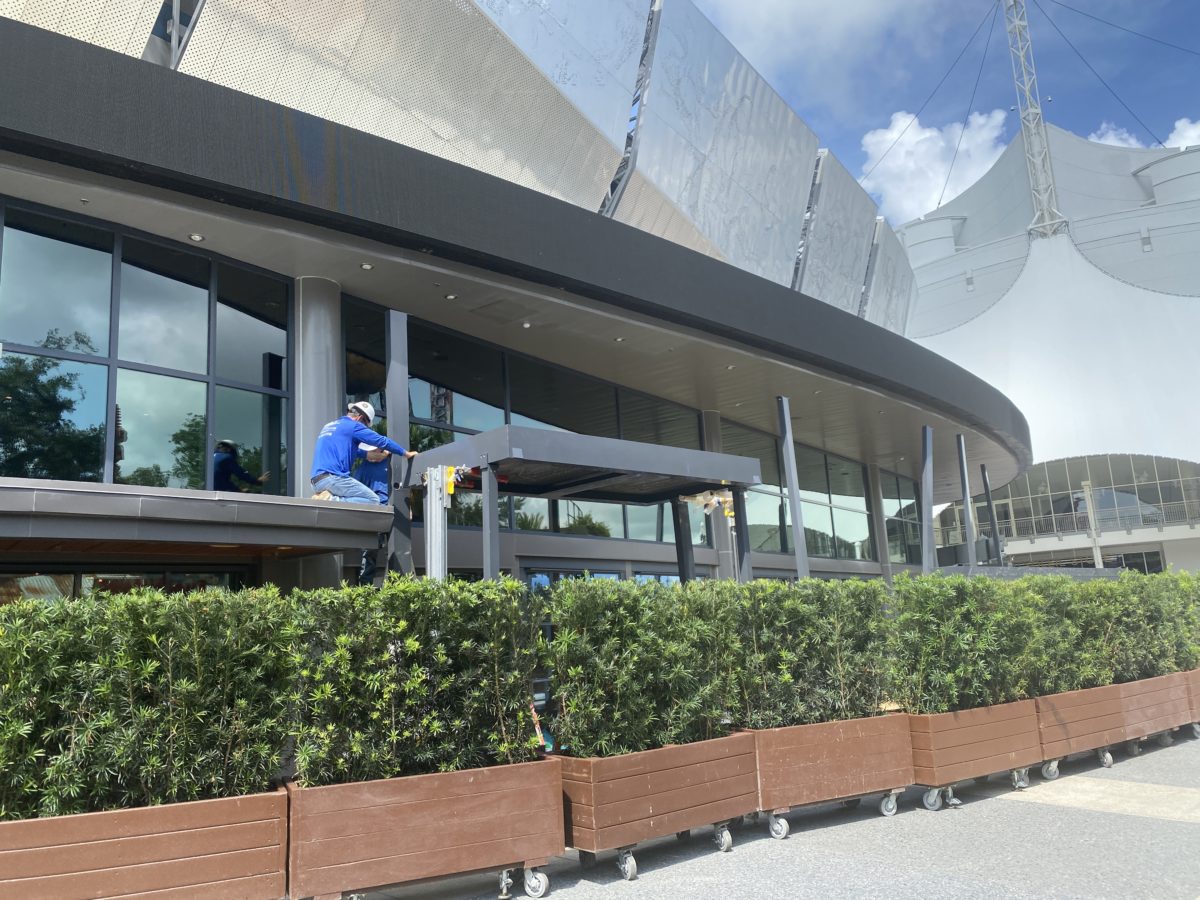 Construction on the outdoor seating area at CityWorks was well underway again today, with another vertical support and this awning going up.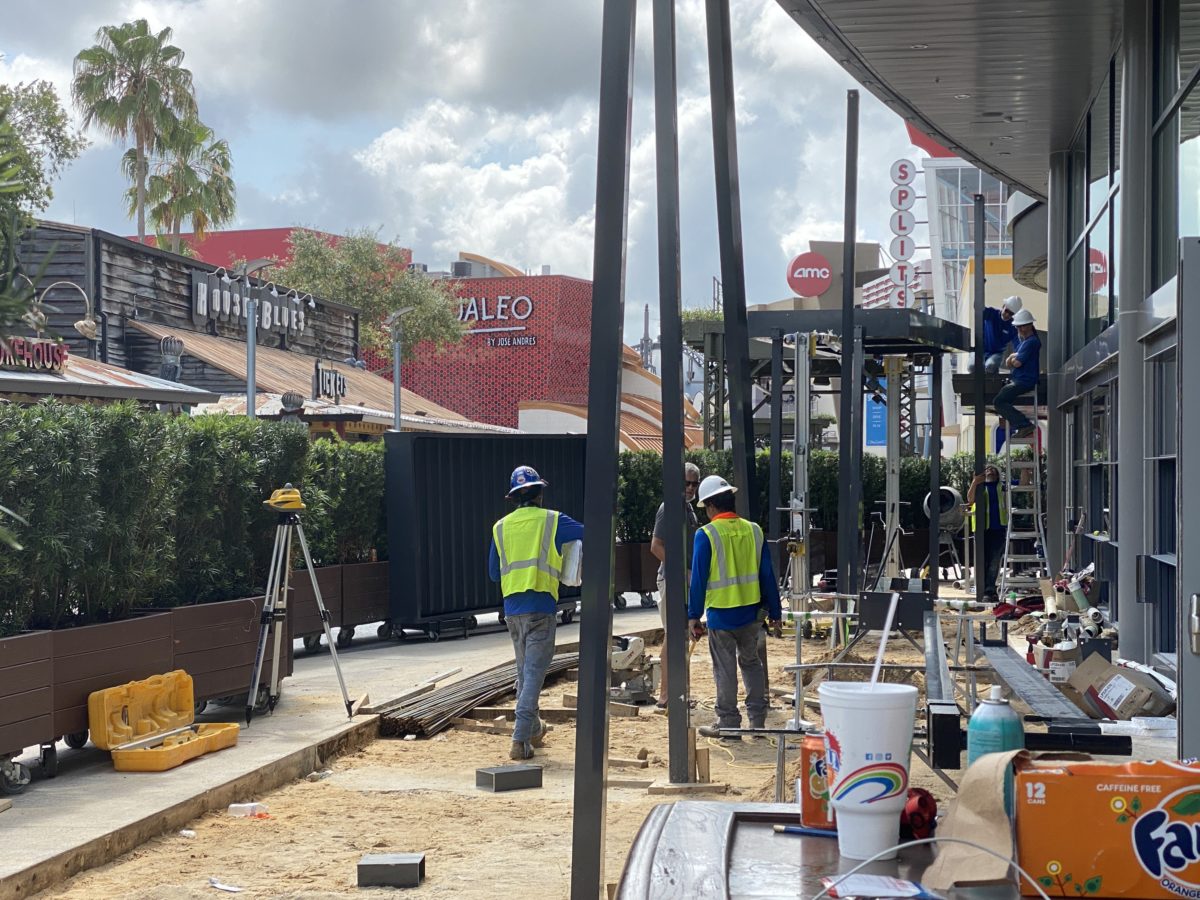 There's a lot going on here now, and work is progressing quickly! We can't wait to grab a drink in the shade here.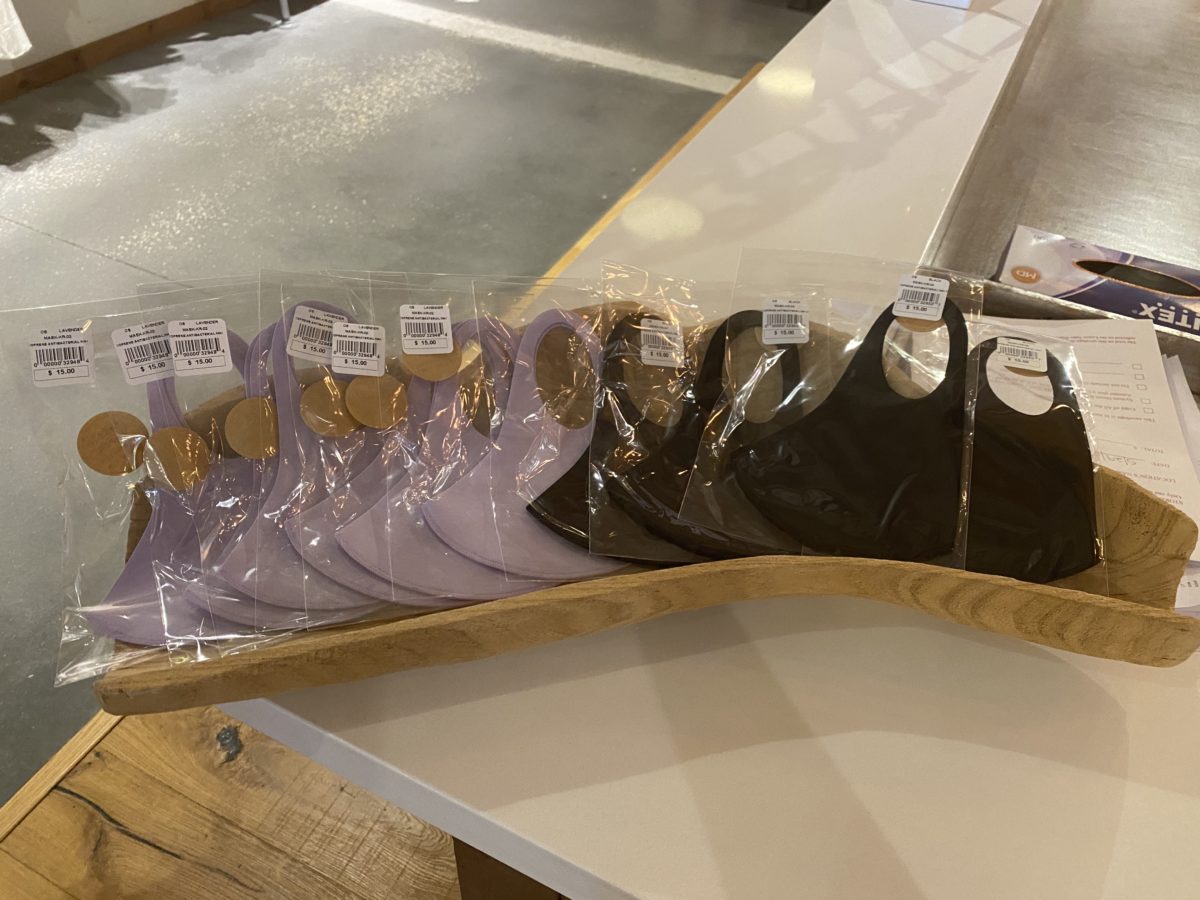 In addition to Vera Bradley having masks, American Threads restocked their masks today. Their masks are made of a lightweight neoprene, and are currently available in two colors, lilac and black. They're very popular, so be sure to grab yours today!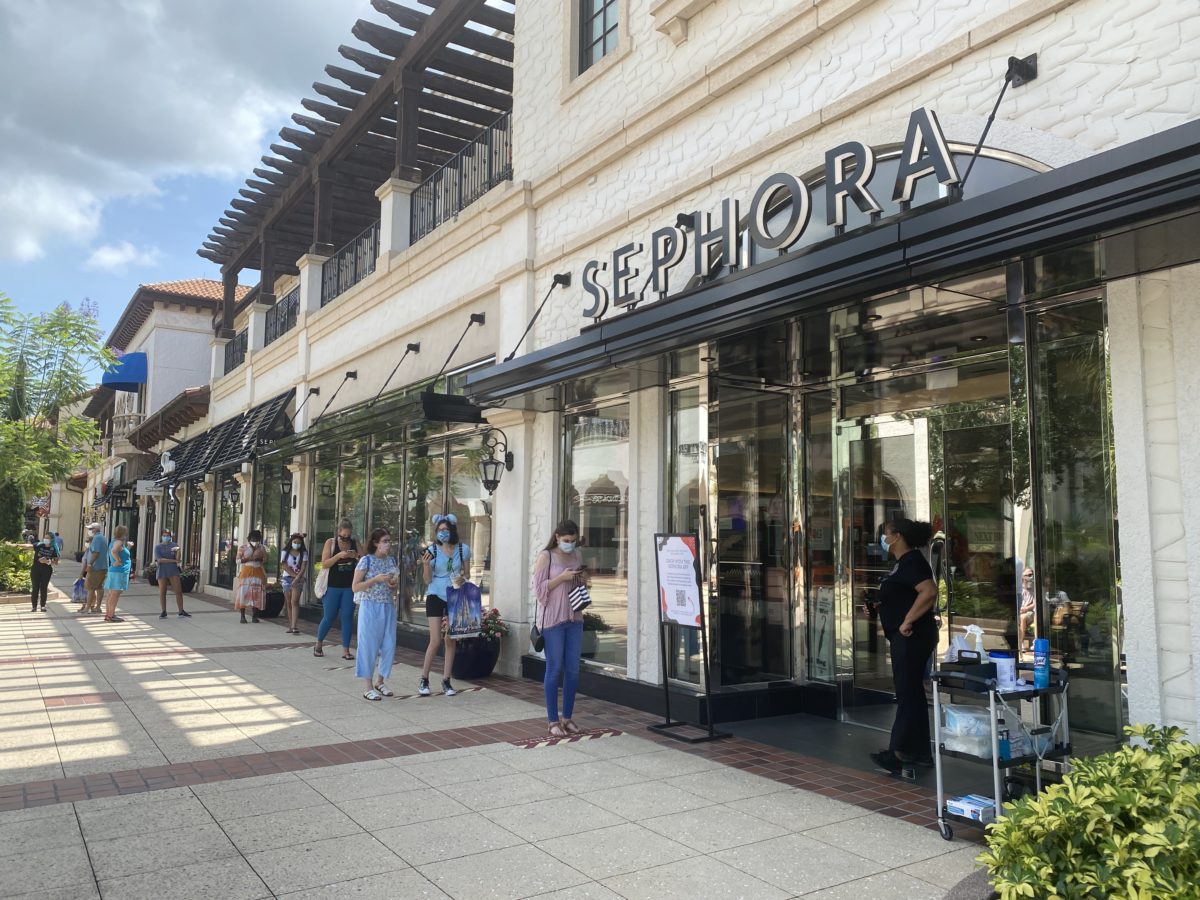 Sephora opened the other day, and beauty aficionados have turned out en masse to stock up on their favorite products. Sephora employees are offering hand sanitizer to guests prior to entering and upon exiting, and are handling display items for customers in order to maintain a touch-free environment.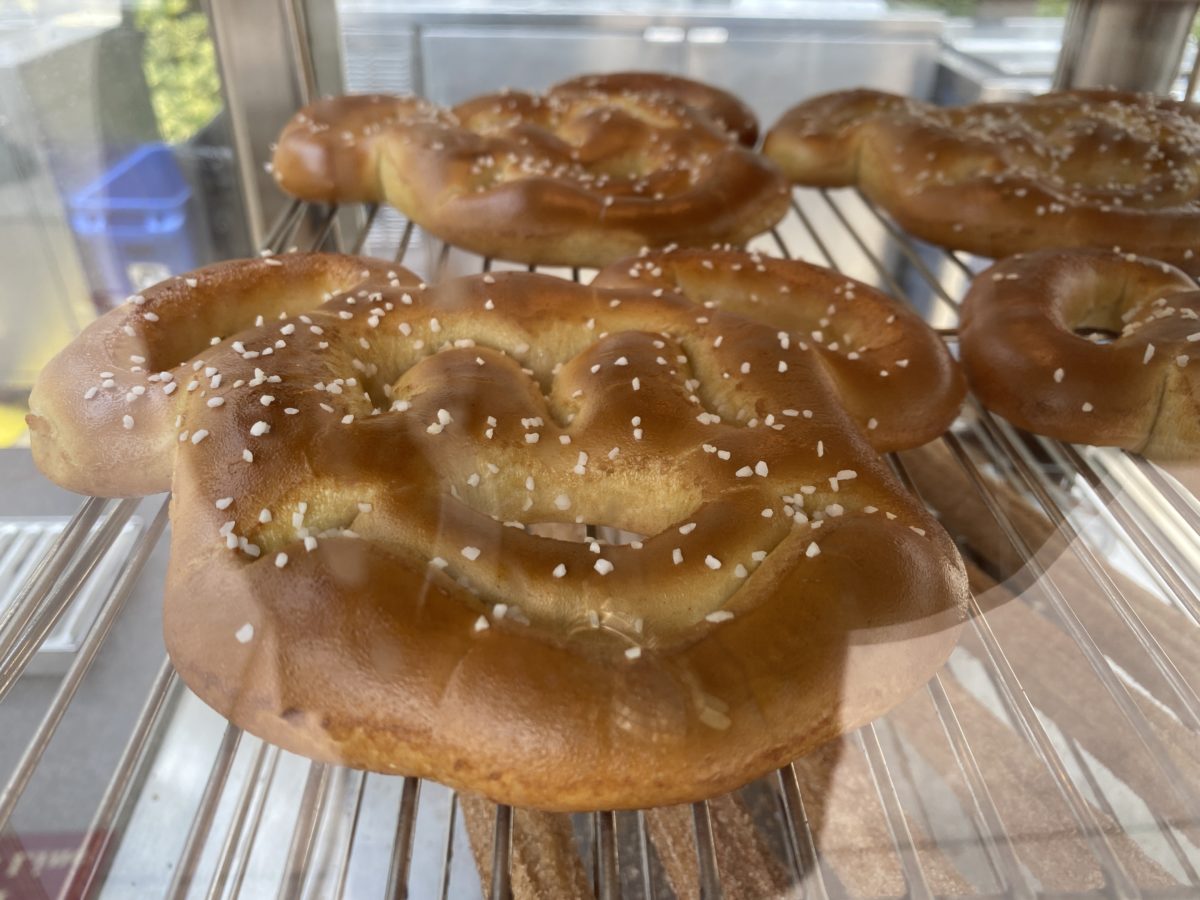 We found the only place that you can get a Mickey pretzel right now, and it's right outside of Sephora! The refreshments cart there has our favorite Mickey-shaped salty treat, and we couldn't be happier about it.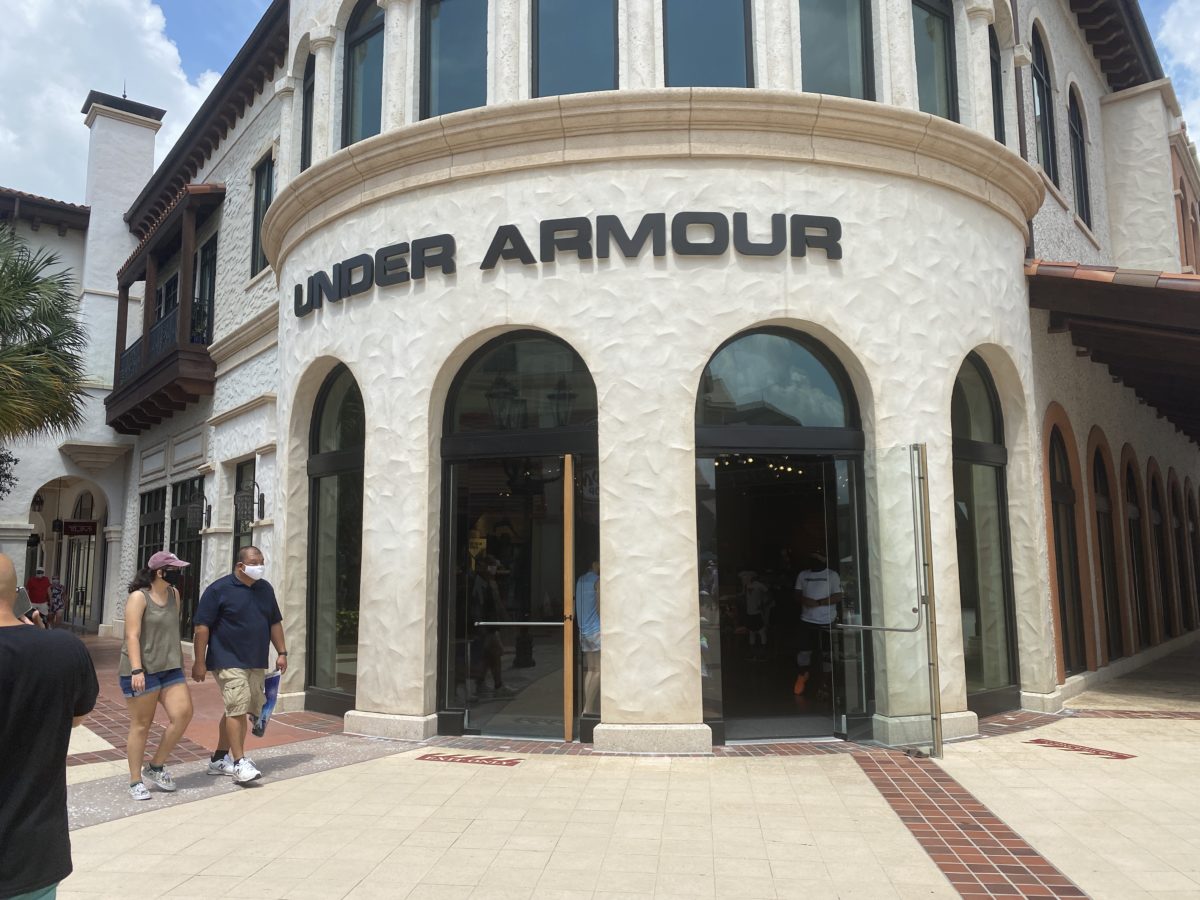 Under Armour reopened today with massive sale! Everyone who walked into the store today got a discount card good for one purchase.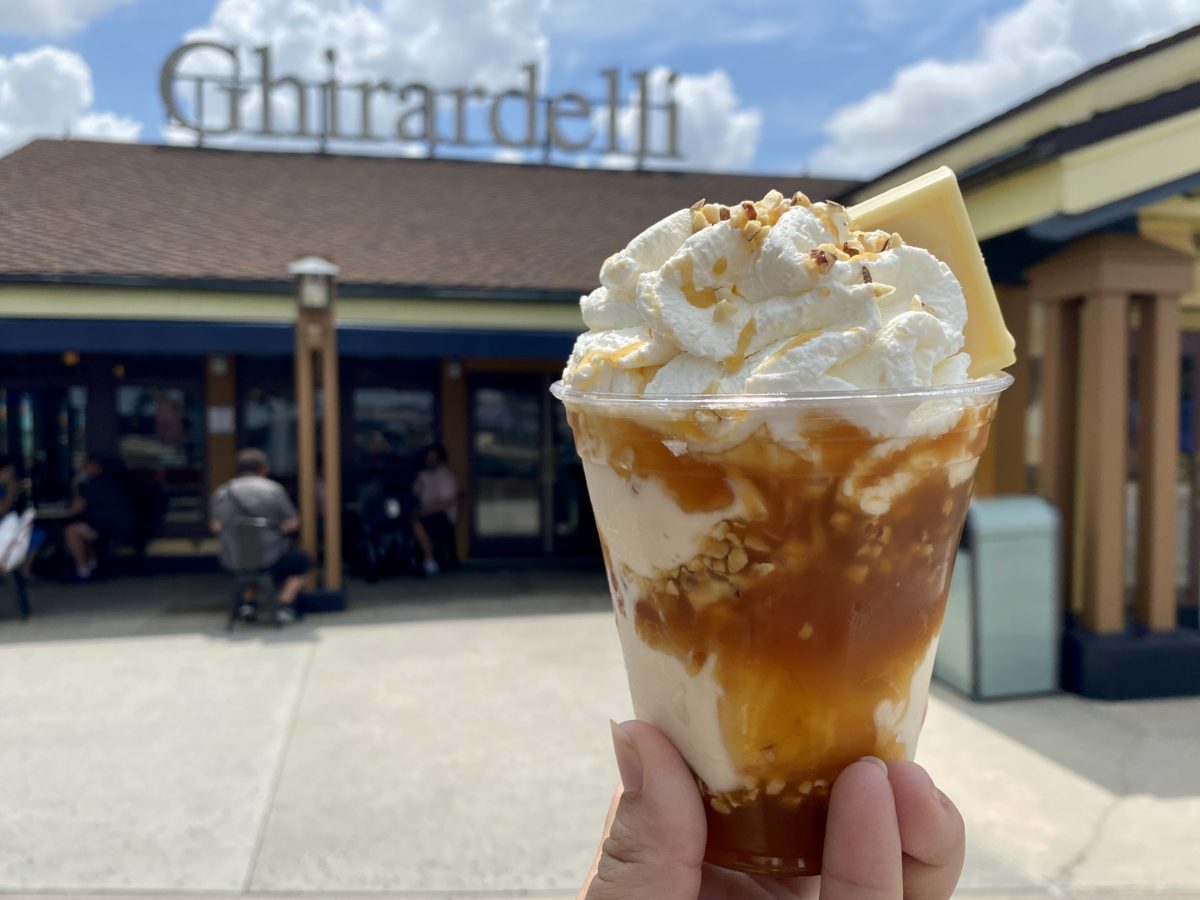 Since Ghiradelli has reopened, we had to try the newly-revamped Gold Rush sundae, and boy, was it worth it! You can read our full review here.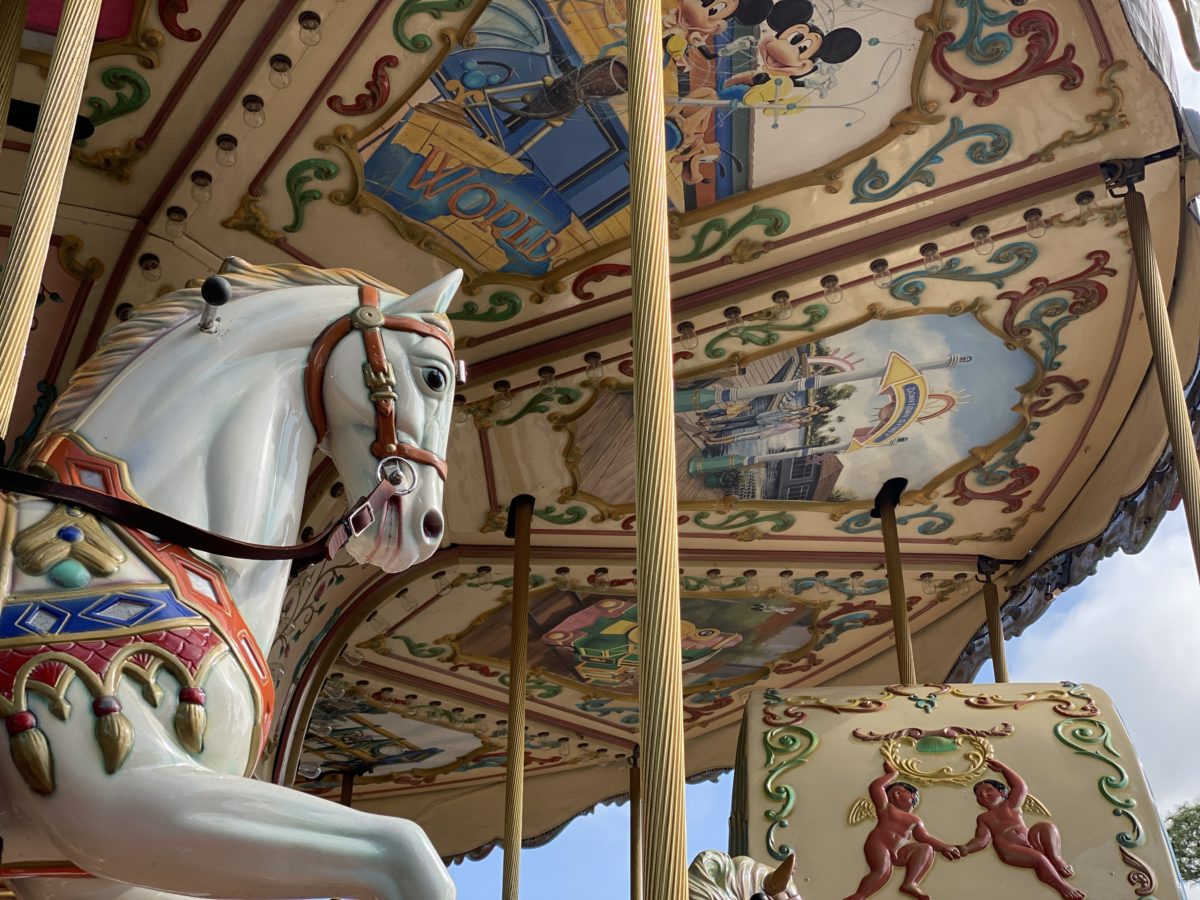 We had a great day exploring Disney Springs, and we hope you enjoyed coming along with us. What's your favorite thing to do at the Springs? Let us know in the comments!