With more and more locations reopening as part of the phased reopening of Disney Springs, you can finally get your ice cream craving satisfied. Ghirardelli has officially opened its Soda Fountain location, and is offering a limited menu, with options for contactless payment and outdoor seating only. As part of their return, a familiar name has returned to the menu, albeit with a new face.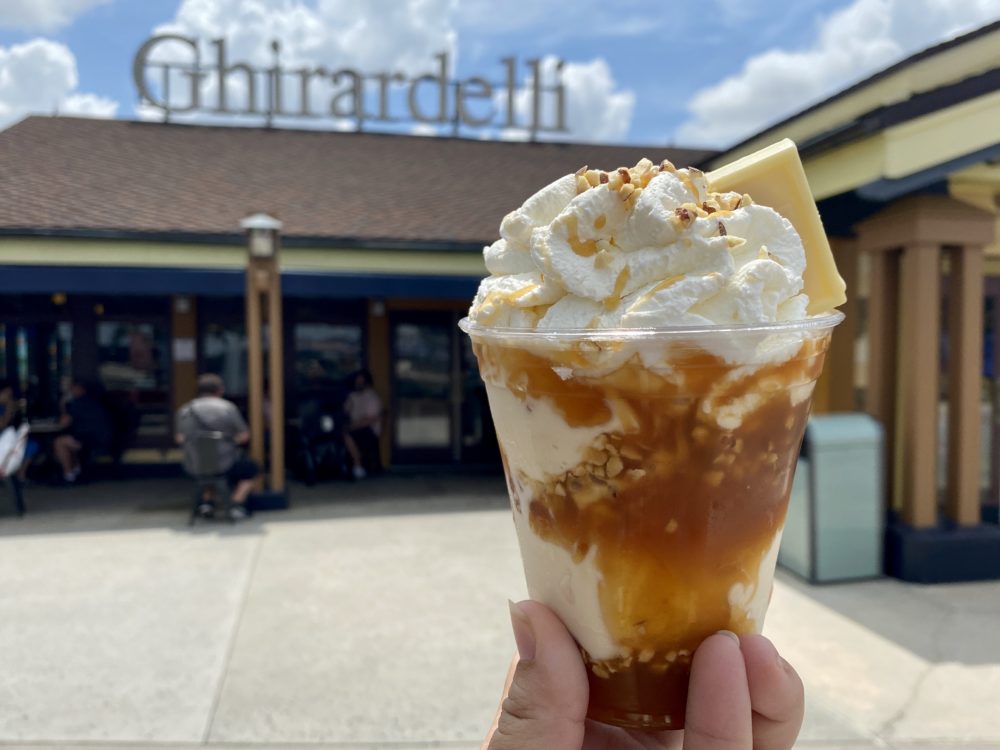 The Gold Rush sundae is comprised of vanilla ice cream, caramel sauce, and almond chips with whipped cream and sea salt, garnished with a Ghirardelli caramel white chocolate square.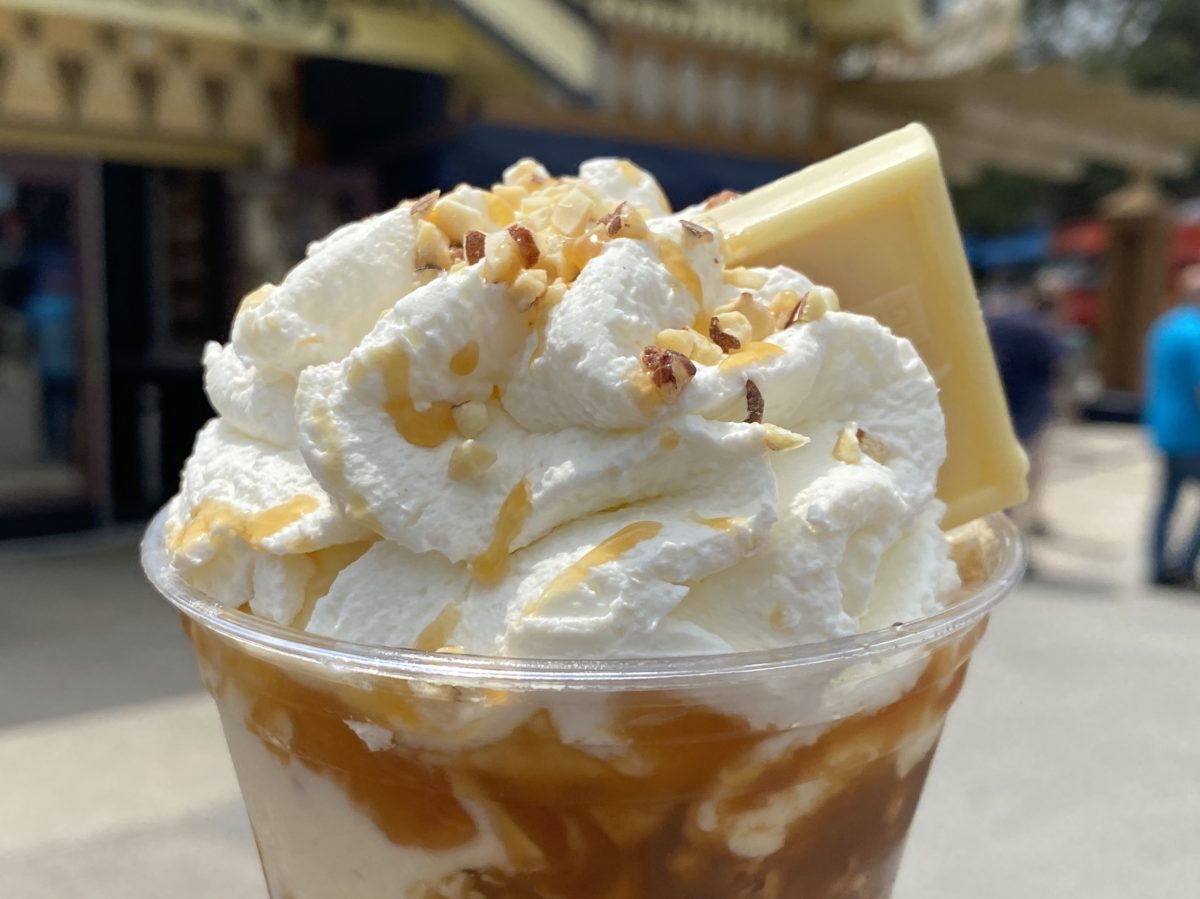 The whipped cream is fresh, as are the nuts, which are perfectly crunchy. The vanilla ice cream is rich and creamy, in an old-fashioned ice cream style. The caramel sauce is thick and flavorful without being overpowering or sickly sweet.
The sea salt is a fantastic surprise, and adds a level to the flavors you didn't know you needed. All together, this sundae is a very well-balanced, delicious treat. It's very creamy though, so be sure to get some water to go along with your delicious dessert!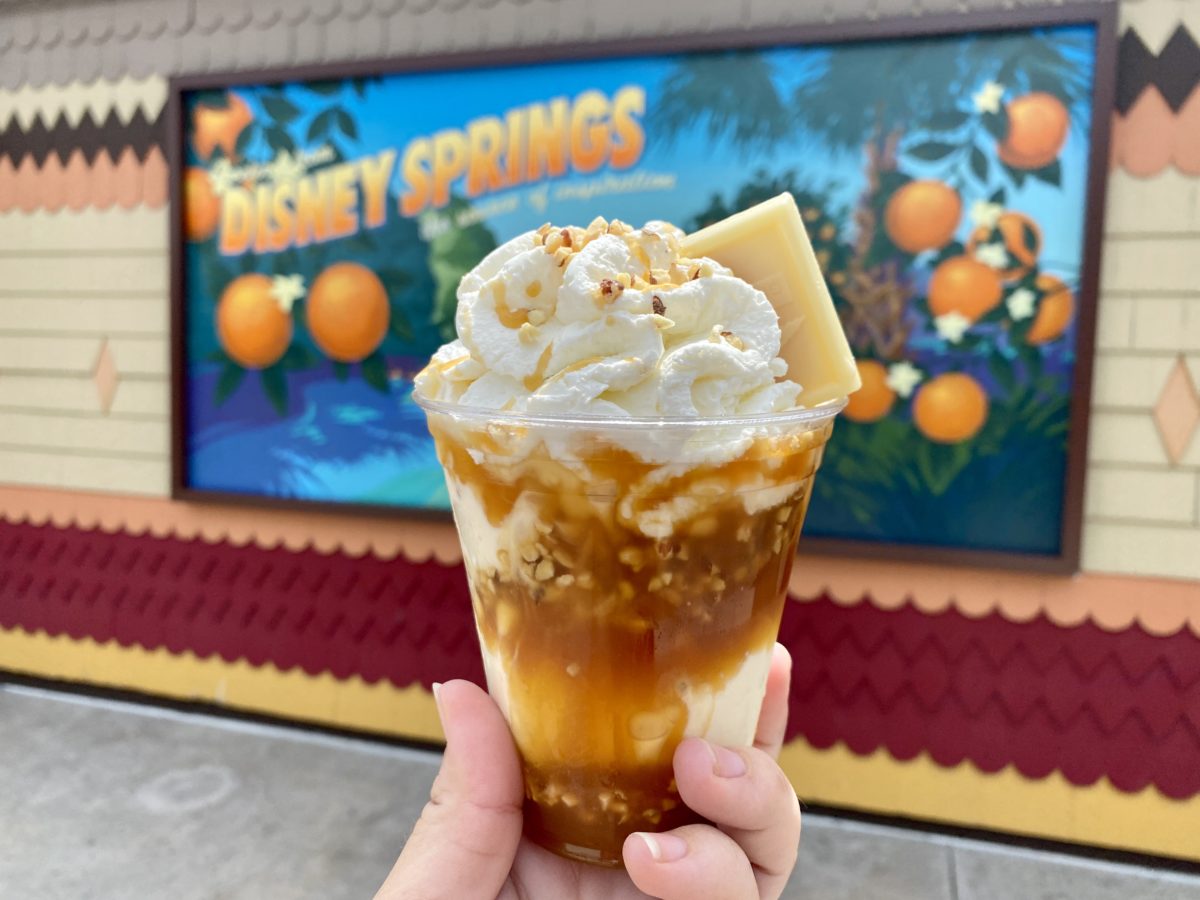 This new sundae costs $13.75, but Ghirardelli does offer a 10% discount for Annual Passholders and Disney Vacation Club Members. The original Gold Rush Sundae was vanilla ice cream with peanut butter sauce. Did you try the original? Which do you prefer, that one or this one? Let us know in the comments!